The Silent Gliss 6840 and 3840 tracks are very popular tracks that both feature a round profile, are available with standard, roller and wave gliders and are suitable for all curtain heading types except eyelet curtains.  They can both be wall or ceiling fixed and use the clamp style brackets for a flush ceiling fit.
The functionality difference between the 2 tracks is that the 6840 track is a hand drawn track whereas the 3840 is a corded track.  This means the curtains can be opened and closed with a side cord, which can be featured on one side of the track or both sides.  Silent Gliss recommend straight tracks over 4m and bent tracks over 3m are corded both sides.  Please note if you have a single curtain you can only have a cord on one side of the track.
A corded track can offer practical advantages if your curtains draw behind a sofa or furniture for example, or one side of the curtain is hard to reach.  A cord can also be useful for curtains tracks over tall windows or doors.  A corded track also enables you to open and close your curtains without touching the fabric which can help to prolong the life of your curtains particularly for delicate or light coloured fabrics.
If you prefer a hand drawn track a popular addition is to add a draw rod to your track order to aid opening and closing your curtains.
Left hand image Silent Gliss 6840 curtain track / right hand image Silent Gliss 3840 curtain track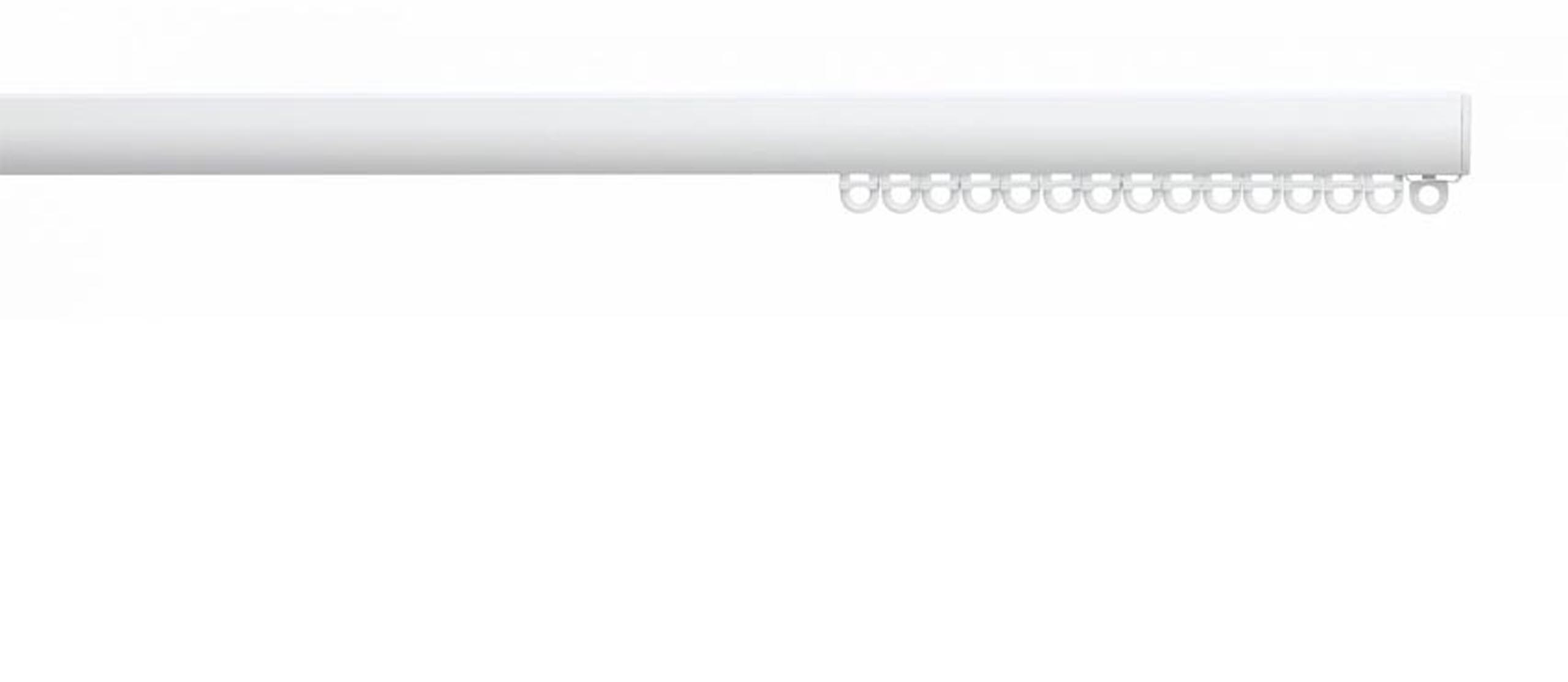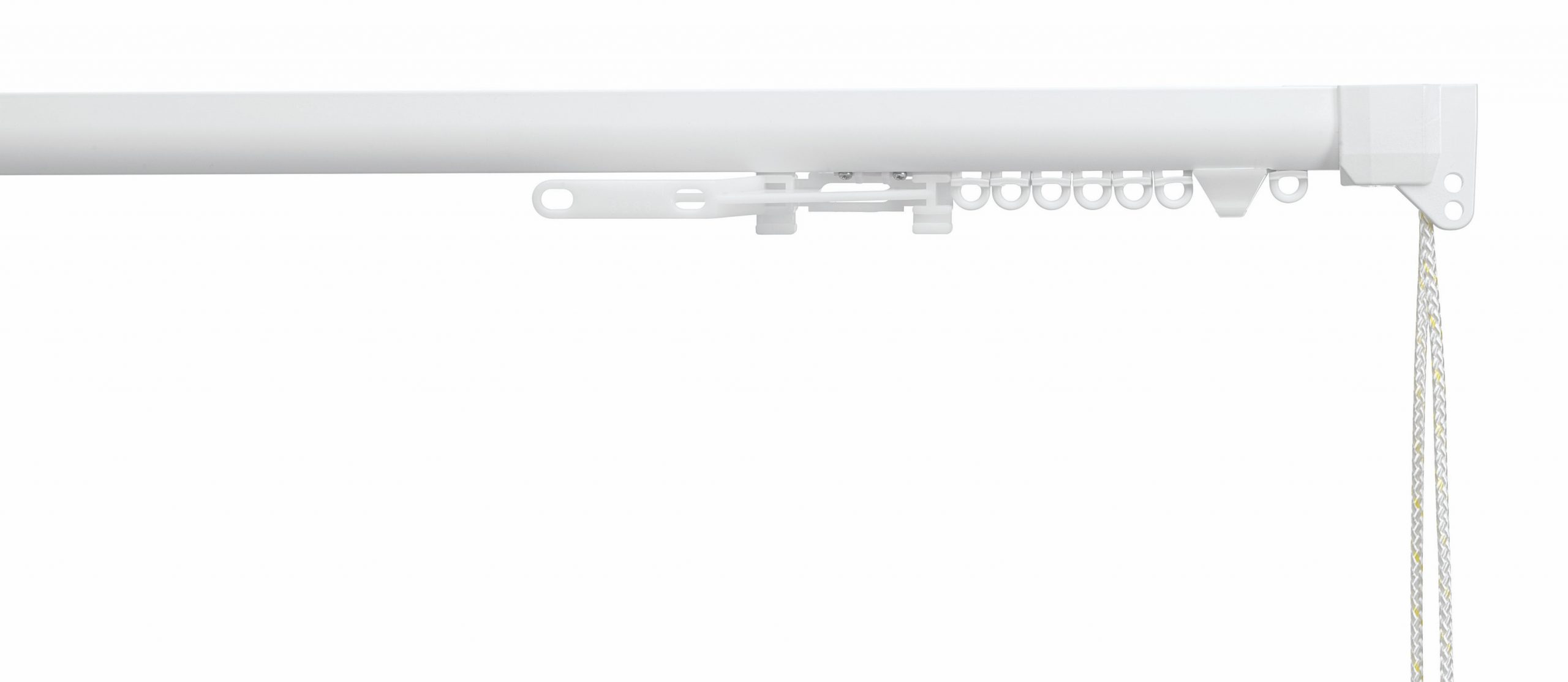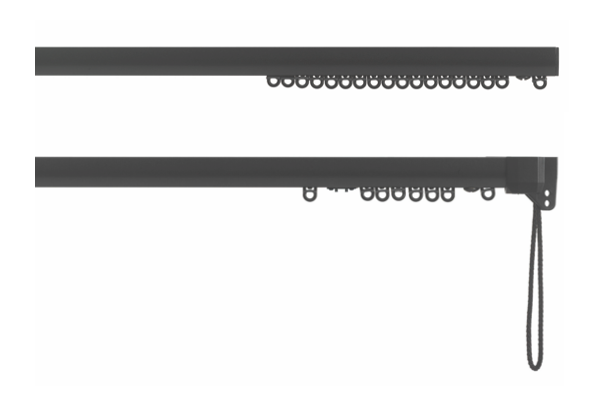 Silent Gliss 6840 and 3840 tracks now available in black!
Black is intrinsic to interior design and can create a striking design statement set against white backgrounds and natural materials.  Black window frames, bi-fold and sliding door frames along with Crittall style windows and doors are gaining in popularity and dominating Pinterest inspiration boards.  The 'Black' launch from Silent Gliss complements these interior design trends beautifully; balancing style and aesthetic with high performing, functional products.
The hand drawn 6840 and corded 3840 tracks are now also available in a black profile with black gliders and track components, including cords on the corded track.
Wave Curtains
The Silent Gliss 6840 and 3840 tracks are popular tracks to feature a wave curtain.  These tracks use the clamp style ceiling fix bracket for a flush ceiling fit.  Floor to ceiling curtains look really elegant and sophisticated to deliver a hotel chic at home look!
View our Customer Projects for design inspiration.