Fabrics
Our carefully curated range of fabrics offers everything from the very best fabrics suitable for wave curtains, to thick curtain fabrics to help keep the room warm and drafts out.  If you're after a nice layered effect then select from our range of sheers and don't forget to look through our ranges of double and triple curtain tracks and double curtain poles.
We have categorised all the fabrics by design, styles and colours so use the filters on the left to help select the perfect fabric.  We also have a range of trend guides available to help you find your perfect scheme.
If you can't find a particular fabric on our website, give us a call for a quote 01590615775.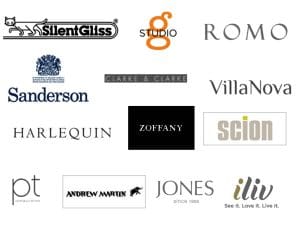 Showing 1–20 of 36 results
The Home Of Interiors also offers a Made to Measure service for Curtains and Roman Blinds with a wide range of headings and even home automation solutions for your curtains and roman blinds.  All our made to measure items are lovingly manufactured in Hampshire and manufactured to the highest standard with no corners cut or expenses spared. All can be customised to your own requirements.
Don't forget to accessorise with  Tie Backs & Cushion Covers to complete all your rooms.
When ordering a Made to Measure Curtain or Roman Blind if there is anything you are unsure about or would just like some advise please give us a call  on 01590615775.