We pride ourselves on our personal yet professional service, and streamlining the process of finding the perfect window dressing for your interior.  With such a wide selection of fabrics on the market and a wide range of window dressings to choose from, we are here to answer any questions and help you find the right fabric and product to meet your requirements.  We can do the sieving for you and arrange for a curated range of fabric swatches to be sent out, helping you in the decision making process.
There are multiple ways we can assist with your curtain project, from consultations, to straightforward ordering on our website. The approach you take will largely depend on your individual project and personal preference, so here's an insight into the different ways you can shop curtains with us.
Shop Made to Measure Curtains and Roman Blinds.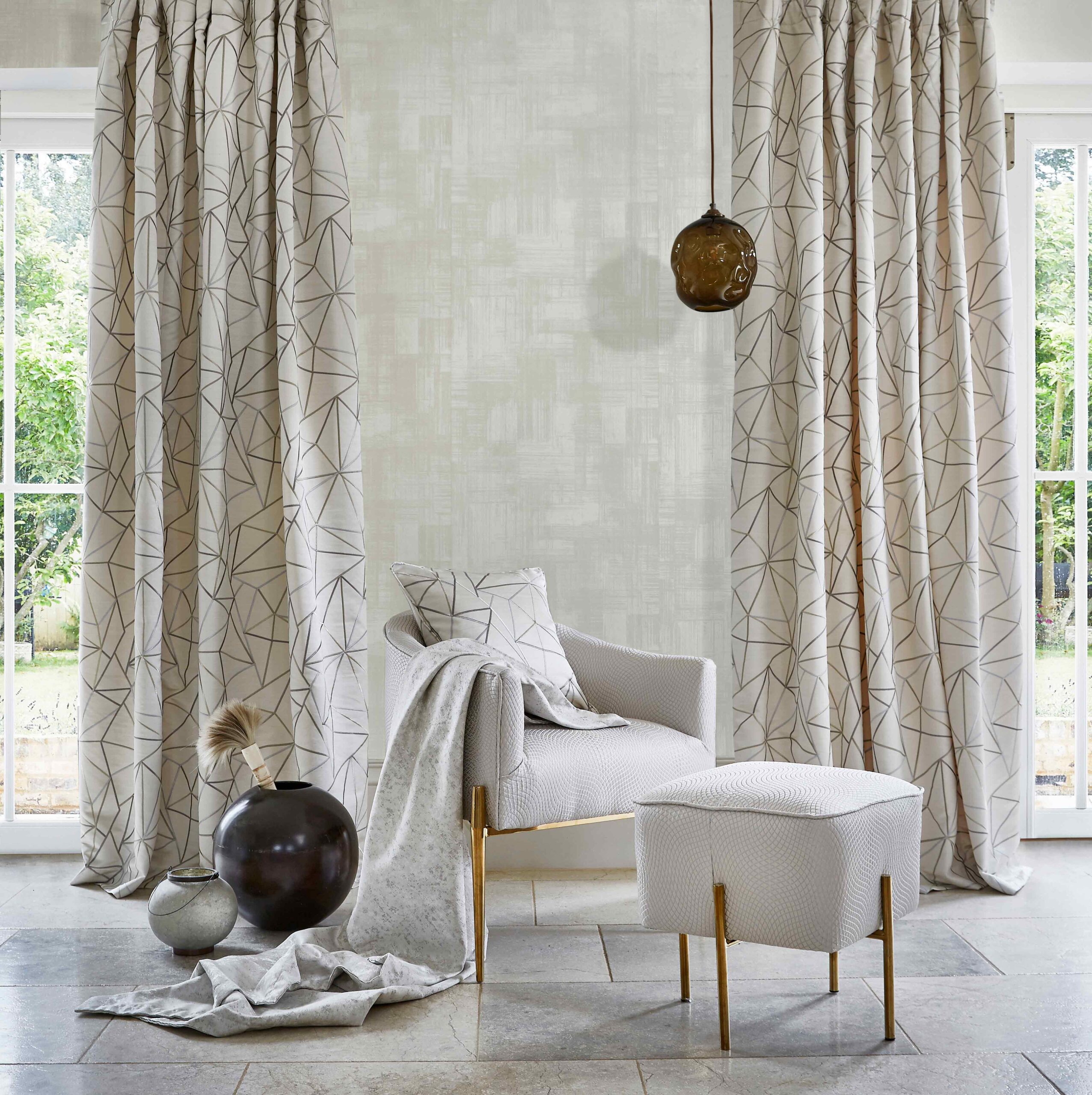 Watch our YouTube video which explains various ways to shop made to measure curtains and blinds with The Home Of Interiors.
Send Us a Brief
Whether you have a clear vision for your window treatment or are starting fresh and would like some advice, sending us a brief is a great way to get the ball rolling on your project. It enables us to understand your requirements and establish an outcome that works for both you and your home. The detail in the brief varies greatly between clients. Sometimes a client has a specific fabric type and colour in mind, and other times, our clients like us to provide design ideas and inspiration.
Simply send us an outline of your project to sales@thehomeofinteriors.co.uk or call 01590 615775 and we'll be delighted to respond. Any photos or videos of your room are particularly useful as these help us to visualise and get a feel for your chosen space and personal style. Our Home Designer and Colour Consultant can then discuss your project with you in more detail and provide as much or as little guidance as you need to help reach your desired look.
We advise on the best window treatment for your room and can supply products for all window shapes and sizes!  Our personal approach to each project enables us to recommend fabrics and colour schemes synonymous to your individual style. We also specialise in the wave curtain heading which is becoming more and more popular as windows get larger, and more homes see the introduction of large expanses of glass, bi-fold and sliding doors.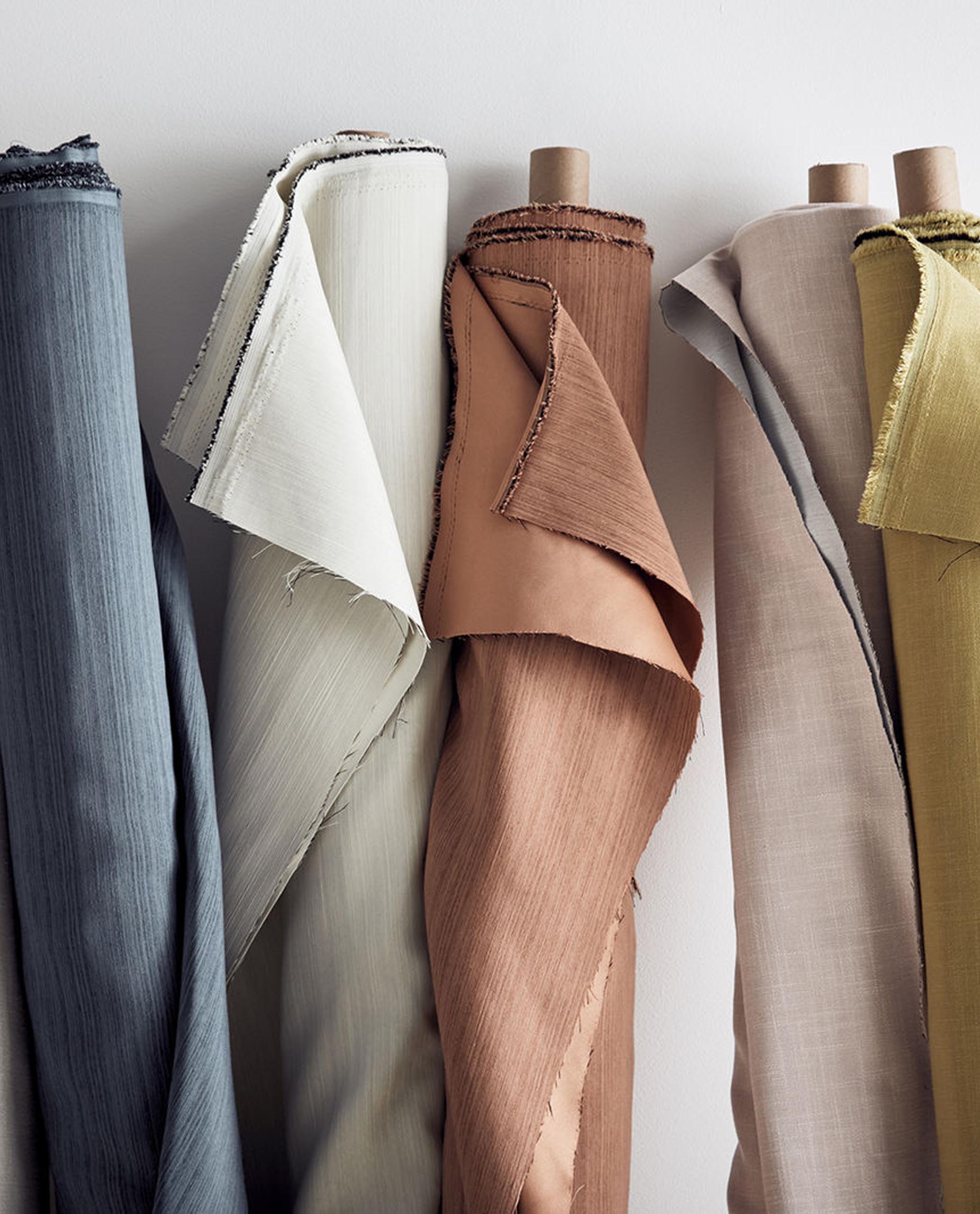 To bring the project to life, we provide fabric swatches and samples to help you visualise the end result, see the colours and feel the textures of the fabrics. Once you've selected your fabric and curtain heading, we can make your vision a reality with our bespoke, made to measure curtain and roman blind making service.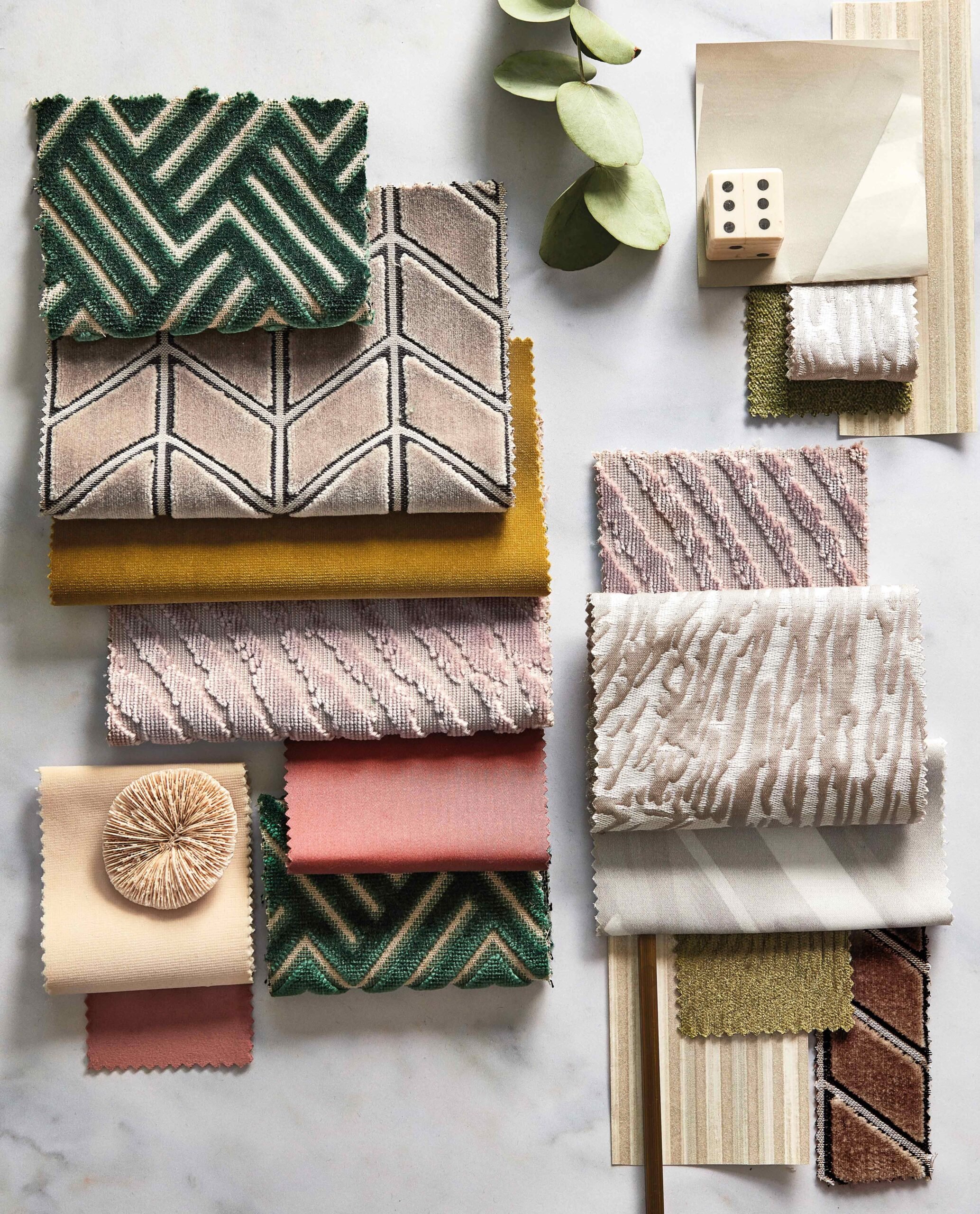 Consultations – complimentary!
Book a free of charge design consultation with one of our Home Interiors Specialists.
If you prefer to discuss your project in person, we would also be delighted to welcome you to our Showroom in Brockenhurst for a face to face consultation. Here, we can have a chat about your project and really explore the fabric books to find the perfect choice to match your brief.
Alternatively, if you're based further afield, we can arrange a virtual consultation over Zoom or Facetime. These work really well, as we can see the space and windows you are looking to dress.
Email us on sales@thehomeofinteriors.co.uk or call us on 01590 615775.
Website
If you have a clear idea of the design and colour scheme you'd like for your window treatment, or have found a specific fabric you like, you may prefer to shop made to measure curtains directly on our website. We offer a plethora of fabric designs from some of the top fabric houses and provide a range of fabric types, from blackout and embroidery to printed velvets and floaty sheers. Click here to view the full range.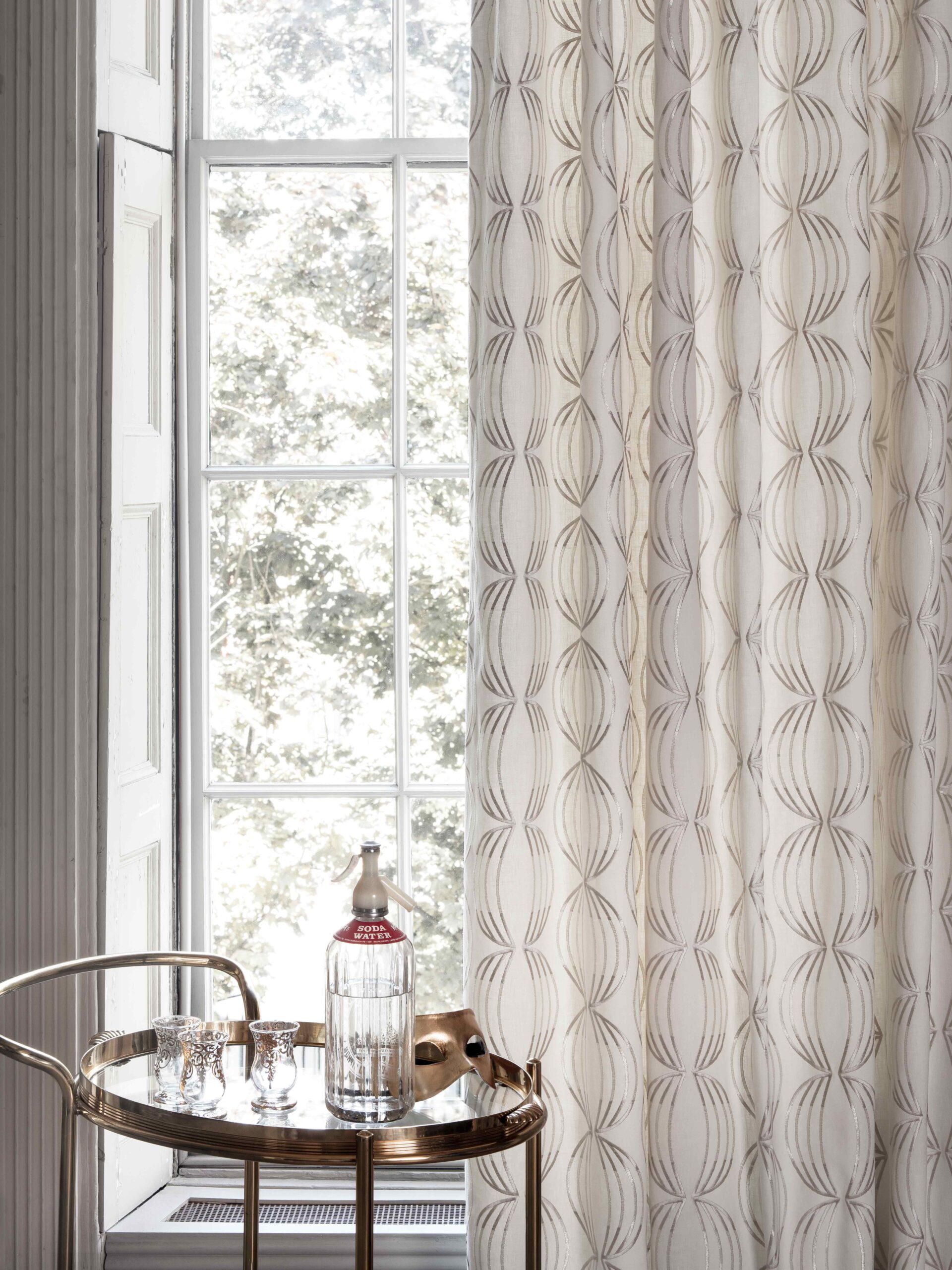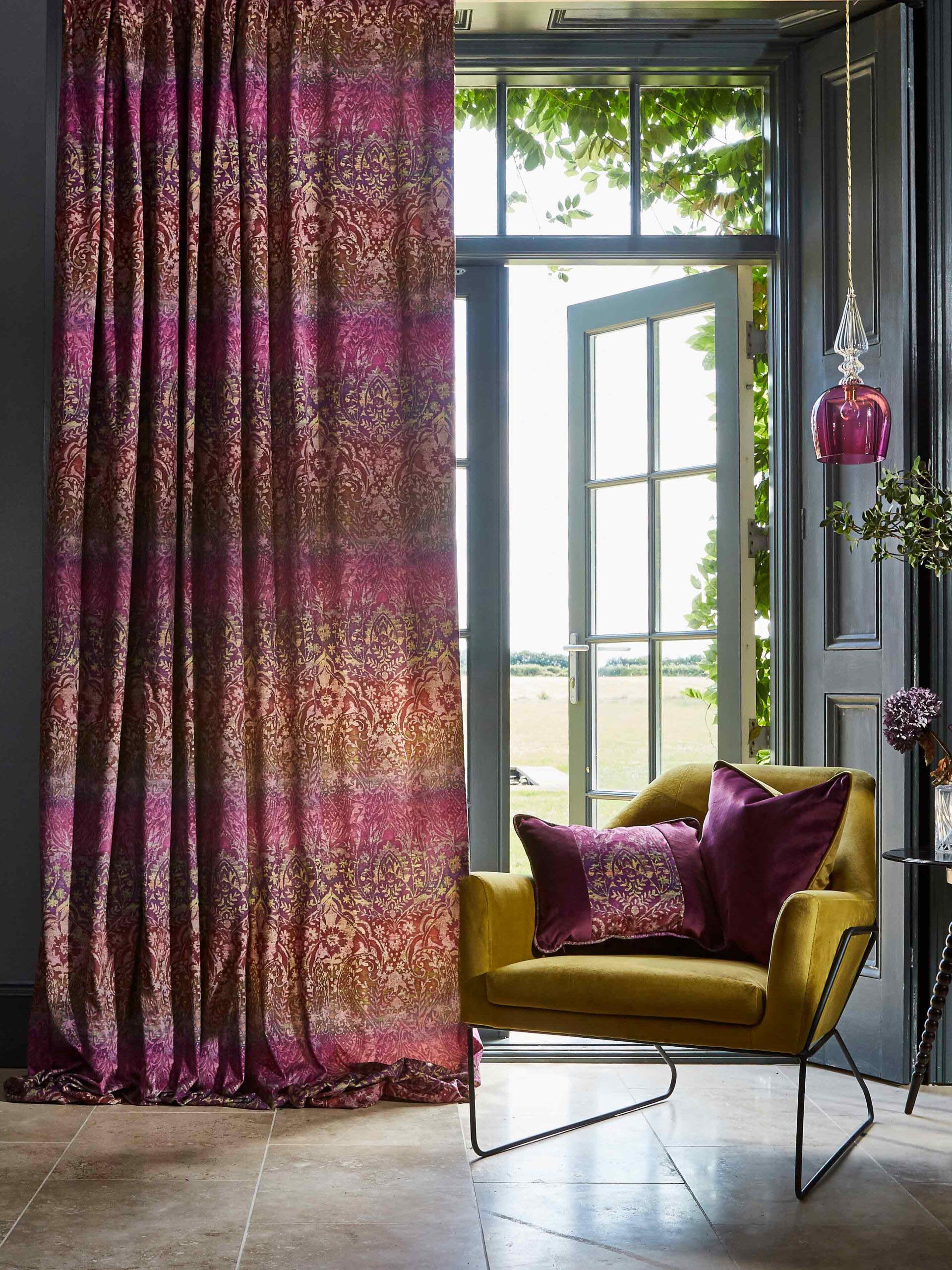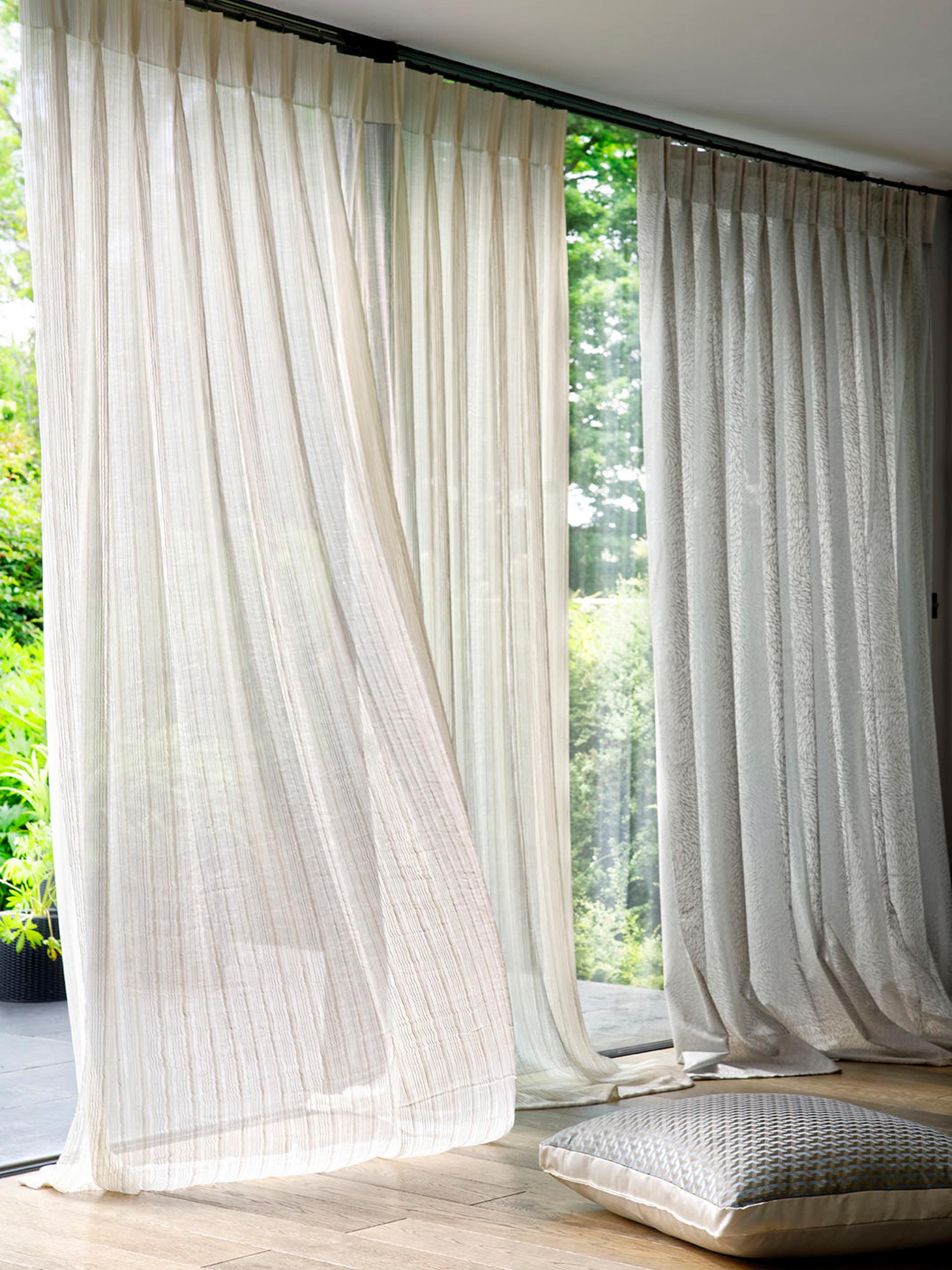 We have carefully categorised each fabric to help refine your search. Please see the filters on the left-hand side of the fabrics page to find designs relevant to your specific taste. The filters enable you to search by colour group, brand, fabric type, design and look, material, composition, how the product can be used, fabric technical features and collection. Designed to aid your search, these categories will help to narrow down the choice and pinpoint a design that fits your desired look. We recommend ordering swatches before committing to a fabric choice. You can request a sample by selecting the 'Fabric Samples' tab on the product page.
Alternatively, if you'd prefer to opt for a ready made curtain set, please see our range of eyelet and pencil pleat ready mades from some of the top home and lifestyle brands.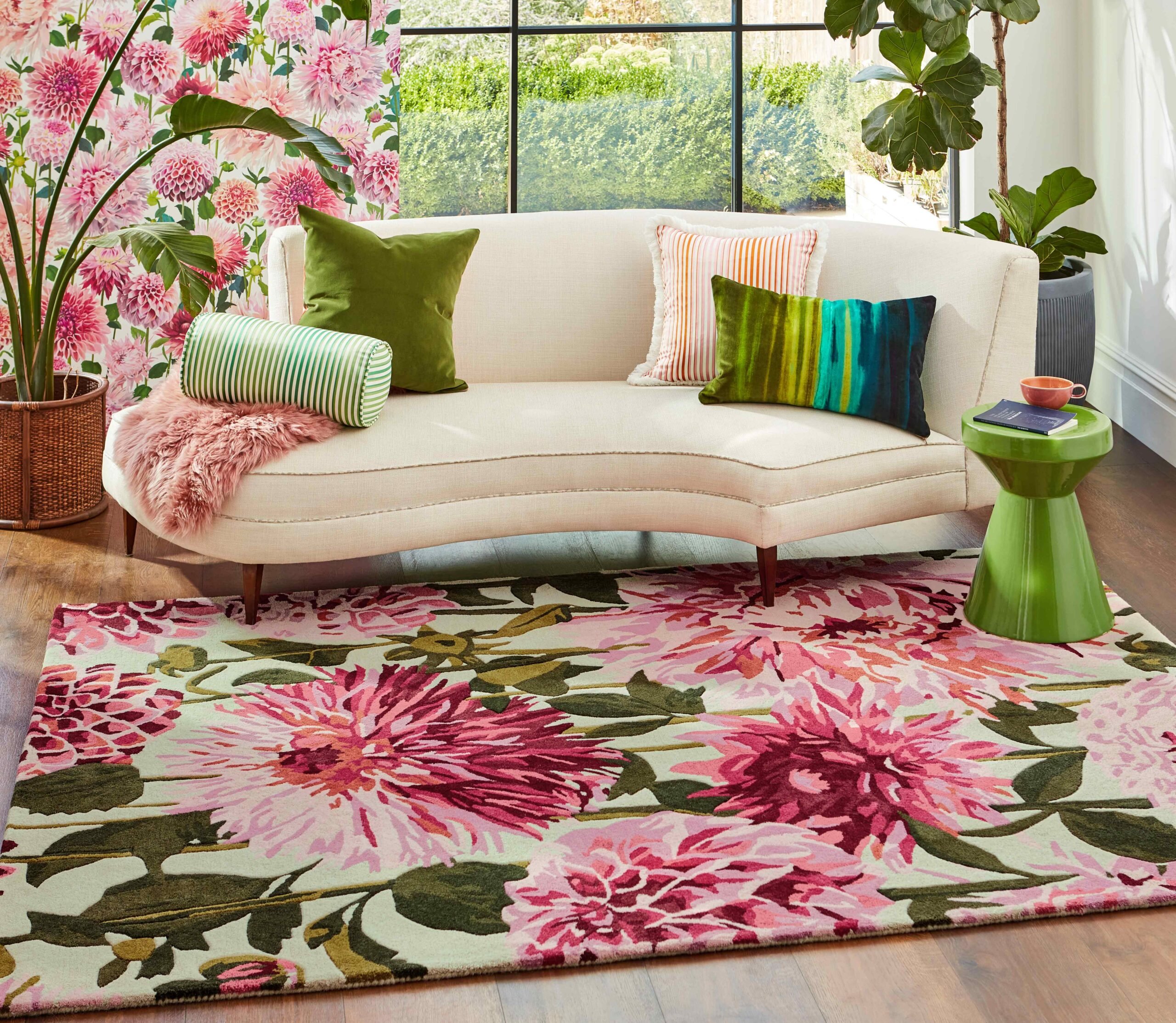 Design Trends 2023
Maximalism
We are seeing an influx of stunning, bold and colourful designs being launched onto the market that really create a wow factor.  For a real statement co-ordinate accessories such as rugs and accent chairs to the co-ordinating wallpaper or fabric for your soft furnishings.  Alternatively, for a more subtle approach plain fabrics or fabrics with subtle patterns work really well with the attention on a centre piece, such as a rug, or statement wallpaper.  Likewise, team plain textured wallpapers or painted walls with brighter and more colourful designs in fabrics for your curtains, roman blinds and cushions for a stylish, confident look. View our Maximalist Trend Guide for further inspiration.
Wide Width Fabrics
Wide width fabrics lend themselves beautifully to a wave curtain and the popularity for wave curtains continues.  They are ideal and really popular as a window dressing across large expanses of glazing, such as bi-fold or sliding doors. A wave curtain offers a simple, modern curtain heading style and a slim stack back for a stylish look.  Here is a link to more information if you aren't familiar with the curtain heading style.   Wide width fabrics enable the wave curtain to be made up without any joins for a seamless, polished finish (please note for us to make-up your wave curtain without any joins the drop of your curtain must be at least 20cm less than the fabric width.  Please check fabric widths on the product specification tab on the fabric page).  Shop our range of wide width fabrics here.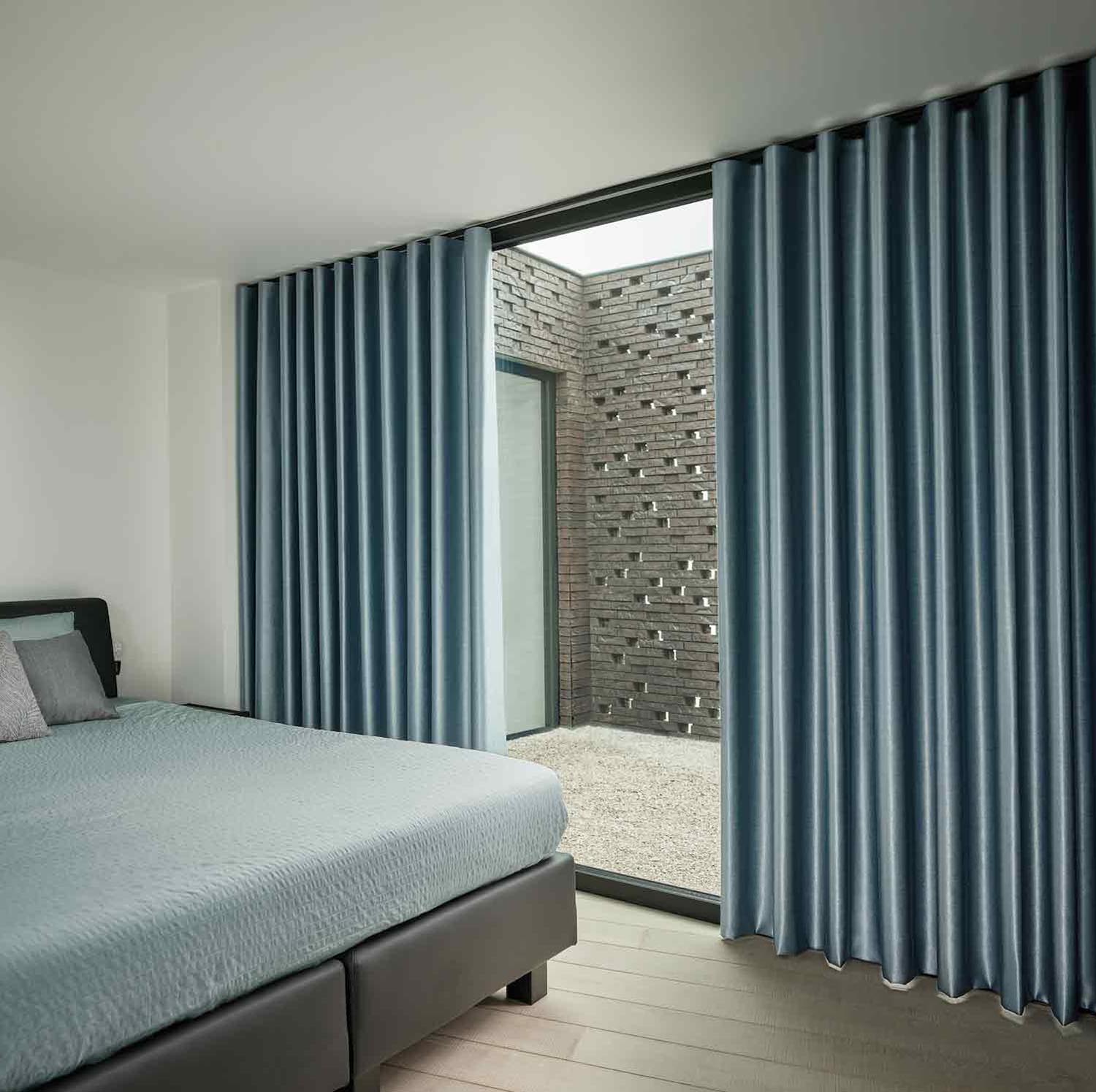 In Conclusion
Whichever way you choose to shop curtains with us, we will do our very best to help bring your window visions to life. But we don't just stop there! If you are looking to redecorate a whole space and need help pulling together an entire room scheme, we would be more than happy to assist. We have experience with a wide variety of home projects, from single rooms and renovations to entire homes, and work closely with our clients, recommending fabrics, wallpapers, paints and accessories to help create their dream home.
For design inspiration and ideas, please see our range of trend guides. For the perfect pole or curtain track to offset your window dressing, please see our range of curtain poles and curtain tracks.  Should motorisation be a requirement we also specialise in Somfy and Silent Gliss tracks and motorised products.  If you would like any help, advice or you'd like to discuss a project in more detail, please do not hesitate to get in touch.
Email: sales@thehomeofinteriors.co.uk or call us on 01590 615775.
Follow us on Instagram and Facebook: @myhomeofinteriors