Silent Gliss Wave Curtains
For our other Fabric Brands please contact us for Swatches and Prices.
An Introduction to Wave Curtains
Silent Gliss introduced the unique 'wave' curtain heading system that turns traditional curtains into a striking modern design statement known as ready made wave curtains. As an alternative to traditional curtain headings such as pencil pleat, pinch pleat or goblet, the wave system offers a more contemporary, neat and stylish curtain presentation. The finished appearance is similar to that of eyelet curtains but the fabric hangs directly below the track in a neat and uniform style.
The 'wave' effect is created through combining a specially designed heading tape and Wave glider-cord to get a soft and simple continuous wave effect. When opened the curtains stack back neatly and straight and when closed the fabric hangs in a smooth continuous wave effect.
Please view our YouTube video that explains this in more detail.
As well as being able to supply all the Silent Gliss wave curtain fabrics, we can now offer wave curtains made from all the main fabric brands, including the best selling wave fabrics from Harlequin, Romo, Clarke & Clarke, Sanderson and many many more.  If you have found a fabric from any of the main brands, give us a call and we can talk you through the options and quote on both the track and the ready made wave curtains.
Shop Silent Gliss Wave Curtains here.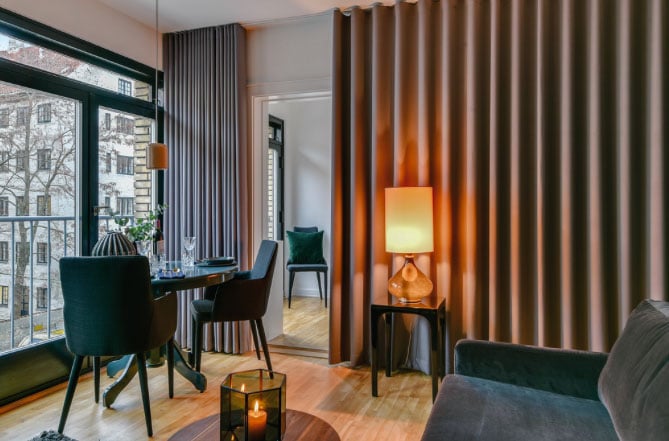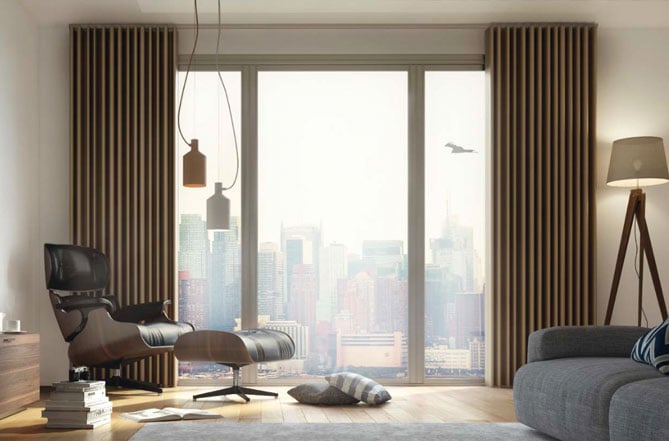 Why Buy Made To Measure Wave Curtains?
The curtains maintain a structured form throughout the drop giving a neat and stylish look to your curtains
Minimal and contemporary in appearance
Reduced curtain stack depth maximising the light
Versatile – can be installed with pelmets
Can be made in a continuous fabric width when using the Silent Gliss fabrics so there are no seams in your curtains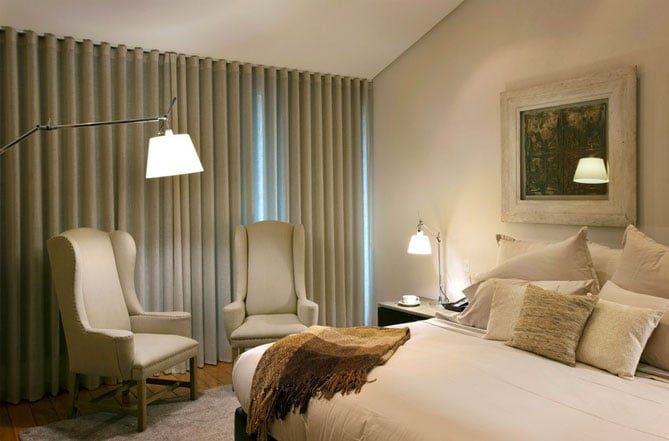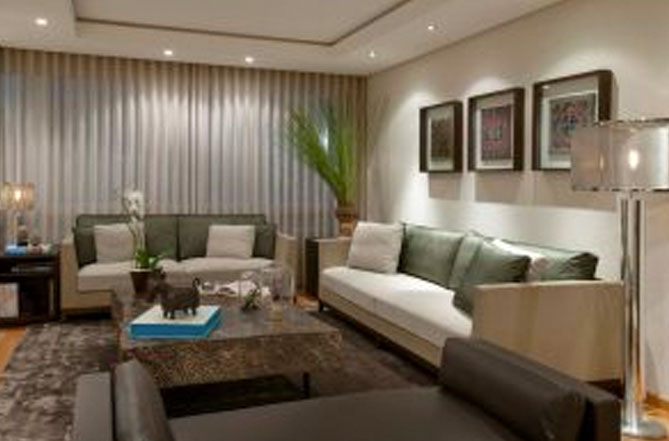 Silent Gliss Fabric Choice
We can supply our ready made wave curtains in a range of Silent Gliss fabrics offering different textures and technical properties. A wide range of fabrics are available that perfectly balance function and design. We can also supply curtains using the Silent Gliss fabrics with a standard heading such as pencil pleat.
We have summarised the most popular Silent Gliss fabrics into 4 categories to help you find the right fabric for your project requirements.  The fabrics offer a varying level of transparency from a very lightweight sheer to a total blackout fabric.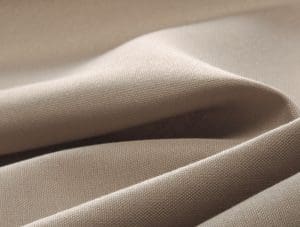 Colorama 2
This fabric is the epitome of versatility and sophistication and is the most popular Silent Gliss fabric. It has a uniform and stable weave and is available in 40 colours to complement any colour scheme. It is a lightweight fabric and offers shading and privacy whilst still letting some light through.
Technical Fabrics:
There are other Silent Gliss fabrics that have a wide range of technical features including fabrics to help reduce noise and even help clean the air, as well as their market leading textiles offering superior light management. Take a look at our blog post for a full review of these features. We can supply any of their fabrics for your curtains so if you are looking for a more technical curtain with a particular functionality please get in touch to discuss your requirements. All of the Silent Gliss fabrics are all flame retardant and have been extensively tested on the curtain tracks to ensure consistent hanging behaviour.
Please view the full Silent Gliss Curtain Fabric range here.
Wave Curtain Price
Please click here and select your fabric preference, curtain width bracket and curtain drop for an indication of the price.  Please note Silent Gliss price their curtains in curtain width and drop price bands and the price is the same for both 80mm and 60mm waves and for the different hook spacing options.
Wave Curtain Fabric Samples:
Please request any fabric samples by completing our contact form: