Wave Curtains – a stylish way to dress your window
An Introduction to Wave Curtains
As an alternative to traditional curtain headings such as pencil pleat, pinch pleat or goblet, the wave curtain heading system offers a more contemporary, neat and stylish curtain presentation.  The finished appearance is similar to that of eyelet curtains but the fabric hangs directly below a wave curtain track in a neat and uniform style.  Wave curtains lend themselves beautifully to wide windows or doors, and are particularly popular across bi-fold or sliding doors and large expanses of glass.
The 'wave' effect is created through combining a specially designed wave heading tape that is used to make up the curtains and wave glider-cord that is supplied with the wave track to deliver a soft and simple continuous wave effect.  When opened the curtains stack back neatly and straight and when closed the fabric hangs in a smooth continuous wave effect.
Please view our YouTube video that explains this in more detail.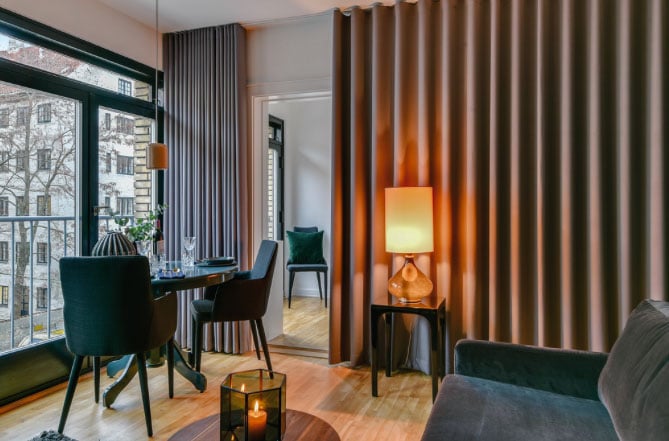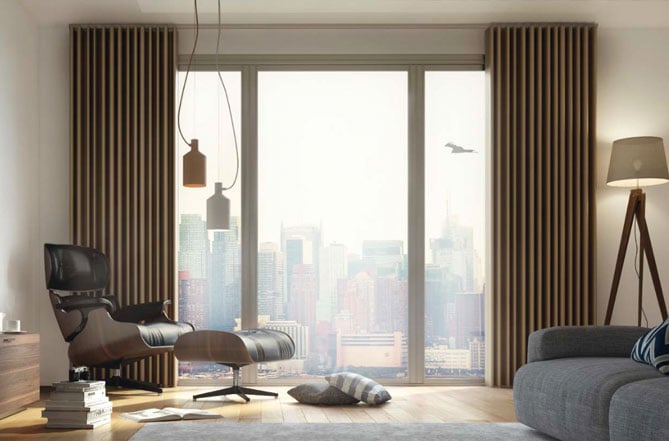 Reasons to consider a wave curtain:
The curtains maintain a structured form throughout the drop giving a neat and stylish look to your curtains.
Minimal and contemporary in appearance – ideal for bi-fold and sliding doors, and modern extensions with large expanses of glass.
Reduced curtain stack depth when the curtains are open maximising the light coming into your room.
Versatile – a single wave curtain is a popular choice drawn to one side.  We can also supply several curtains on one track enabling flexibility in shading / privacy options.
Embarking upon a building / home extension project?
Please, please get in touch with us at the early stages of your project and we can have a chat and give you all the advice and information you need to ensure enough space is allowed for the wave curtains.  The fabric folds into the wave shape in-front and behind the track so it is imperative any recesses that are built are situated to ensure the fold on the curtains doesn't rub on the walls.  The stack back on a wave curtain is a mathematical calculation so we can also give you advice on the optimum track length for your requirements.
Wave curtains can be hung on recess tracks, which are great to create that 'hotel chic' floor to ceiling curtain look at home!  We also offer motorised track options which enables the option of integrating with home automation systems so please get in touch to discuss your project in more detail.  Please email sales@thehomeofinteriors.co.uk or call us on 01590 615775.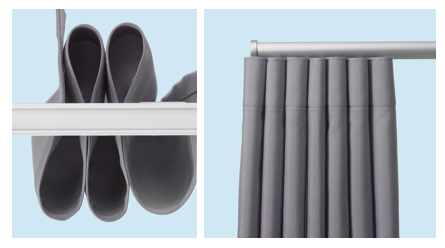 Fabric suitability:
Plain fabrics and fabrics with subtle patterns are a popular choice for wave curtains as they complement the modern, simple look of the wave heading style.  However that isn't to say you can't have a pattern!  Shop our wide range of fabrics here that are suitable for wave curtains.
Sheers / voiles are also popular to provide privacy without blocking out the light.  Semi-sheers offer increased privacy to a sheer / voile fabric yet still deliver a light, airy feel.  Layering is also a popular option with a wave voile on the back track and a standard lined or blackout lined wave curtain on the front track.
Some fabrics do however hold the wave shape better than others.  Please watch our YouTube video for advice on fabric suitability for wave curtains.  We would always recommend a fabric swatch is ordered prior to ordering your curtains.  Upon delivery of the swatch it is advisable to do the 'fold' test as shown on the video to check the fabric suitability for the wave style.  If you aren't sure, for a small charge, we can arrange for a larger swatch to be sent out which will be refundable upon return of the fabric sample.  Please get in touch if you'd like to discuss any specific fabrics in more detail.
Wide Width Fabrics
Wide width fabrics are ideal for wave curtains.  As long as your curtain drop is less than the width of the fabric (which is typically 280cm – 315cm on a wide width fabric) the wave curtains can be made up without any joins in them delivering a seamless curtain that drapes beautifully.  This really delivers a polished look.
Silent Gliss:
We are delighted to offer the full portfolio of Silent Gliss fabrics on our website.  Please read our blog post for more information on their fabric collection.  All of Silent Gliss's fabrics are wide width and have been designed for the wave heading style so hang beautifully.  All Silent Gliss fabrics are dyed before being woven which provides increased colour fastness and reduced colour fading.  Silent Gliss's fabrics can be broken down into 4 transparencies: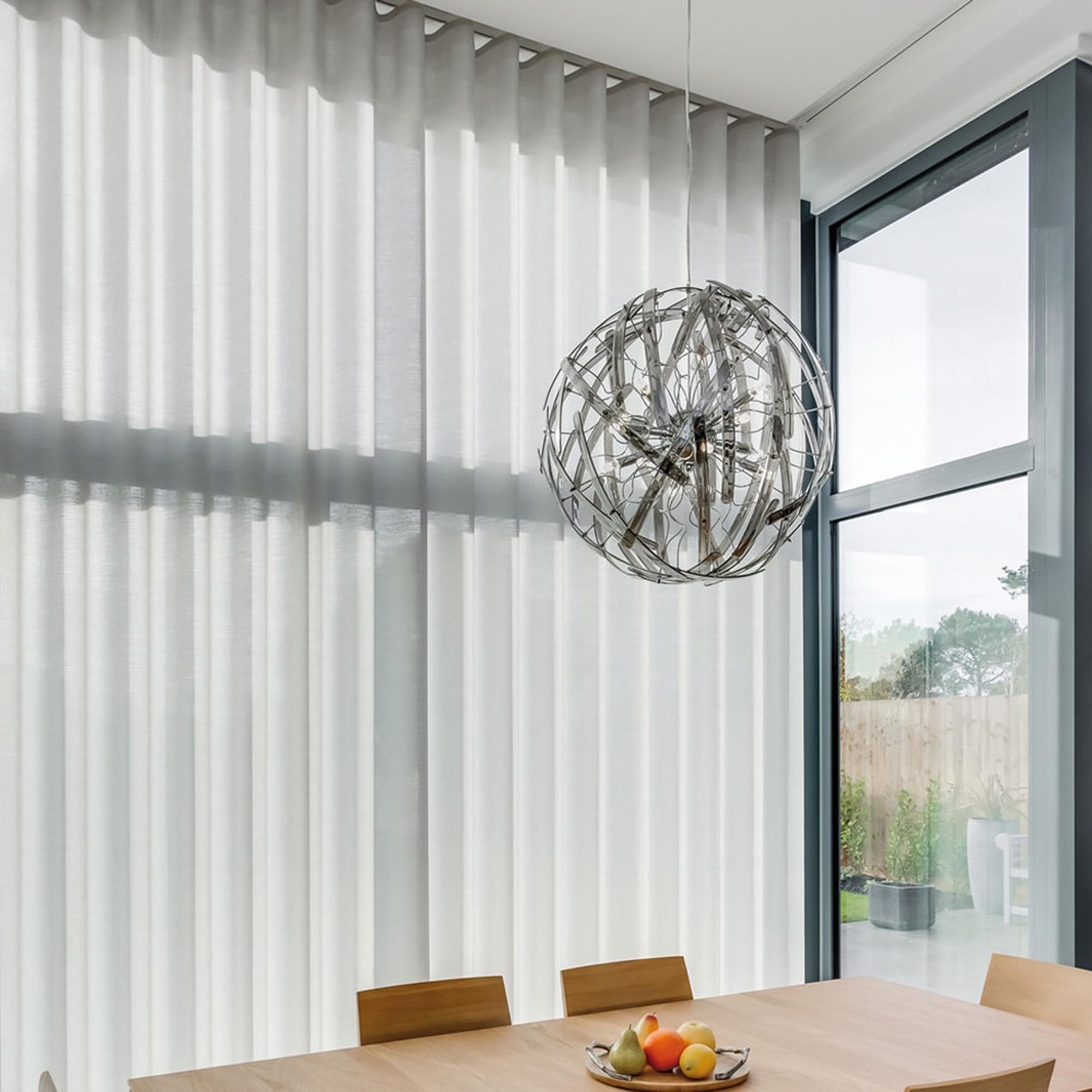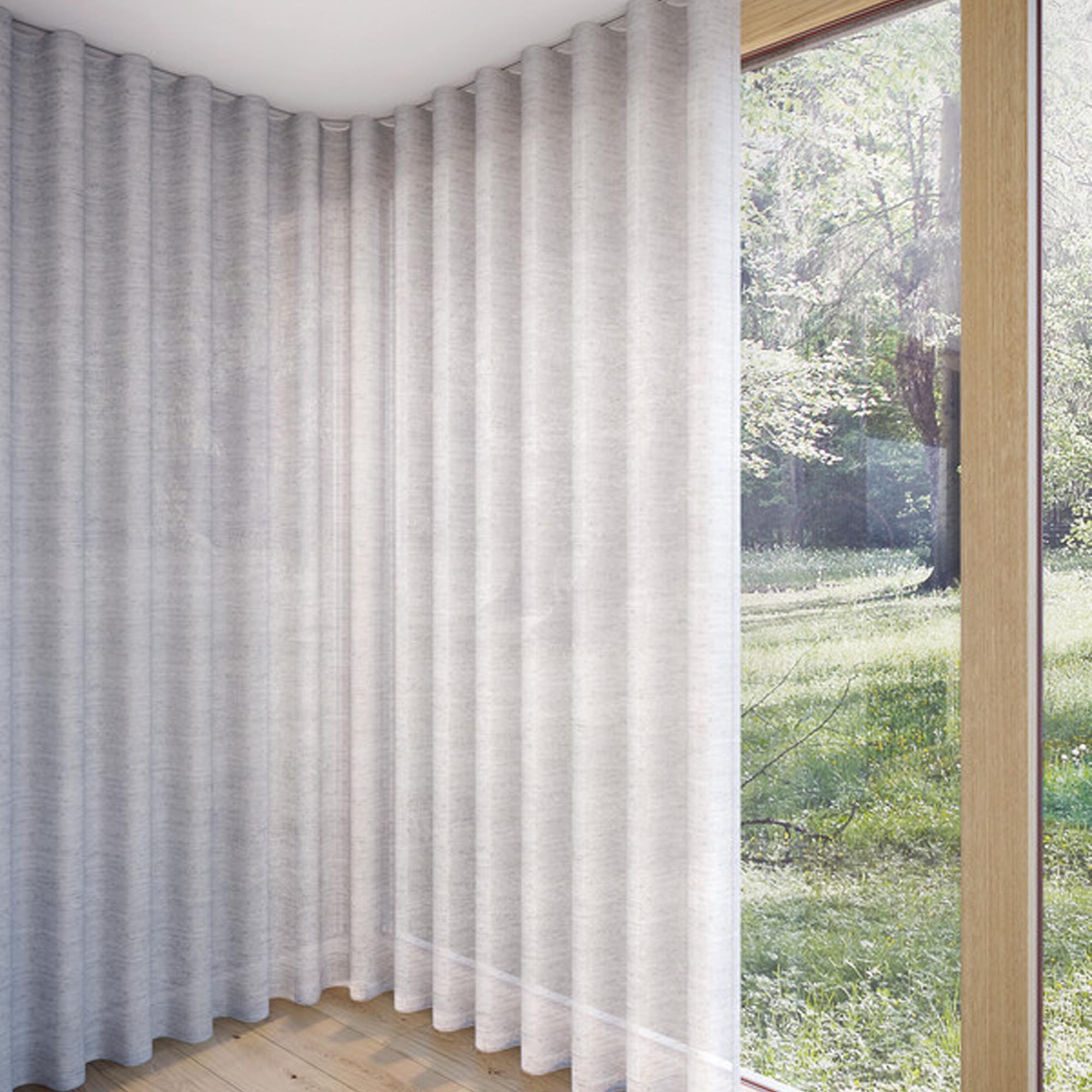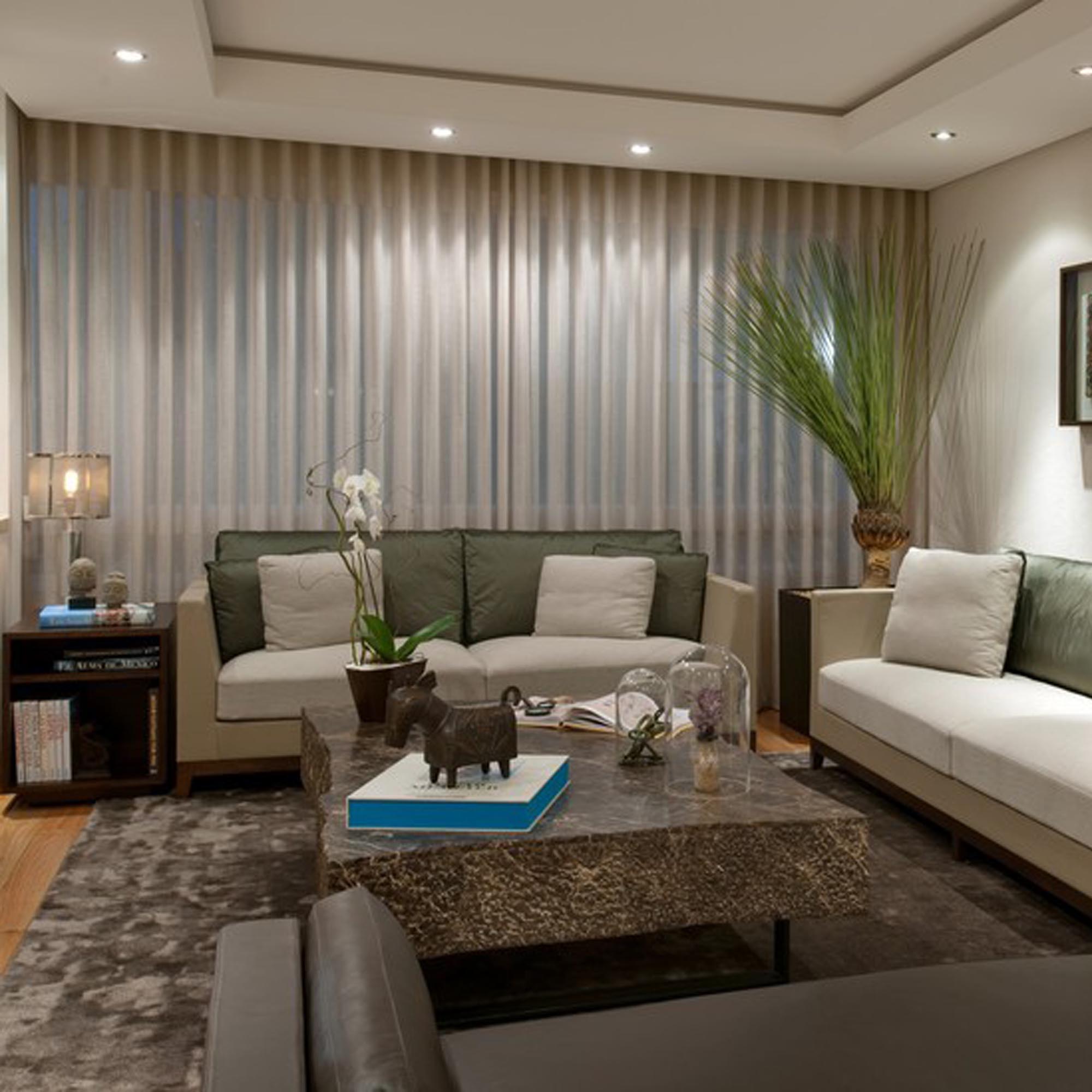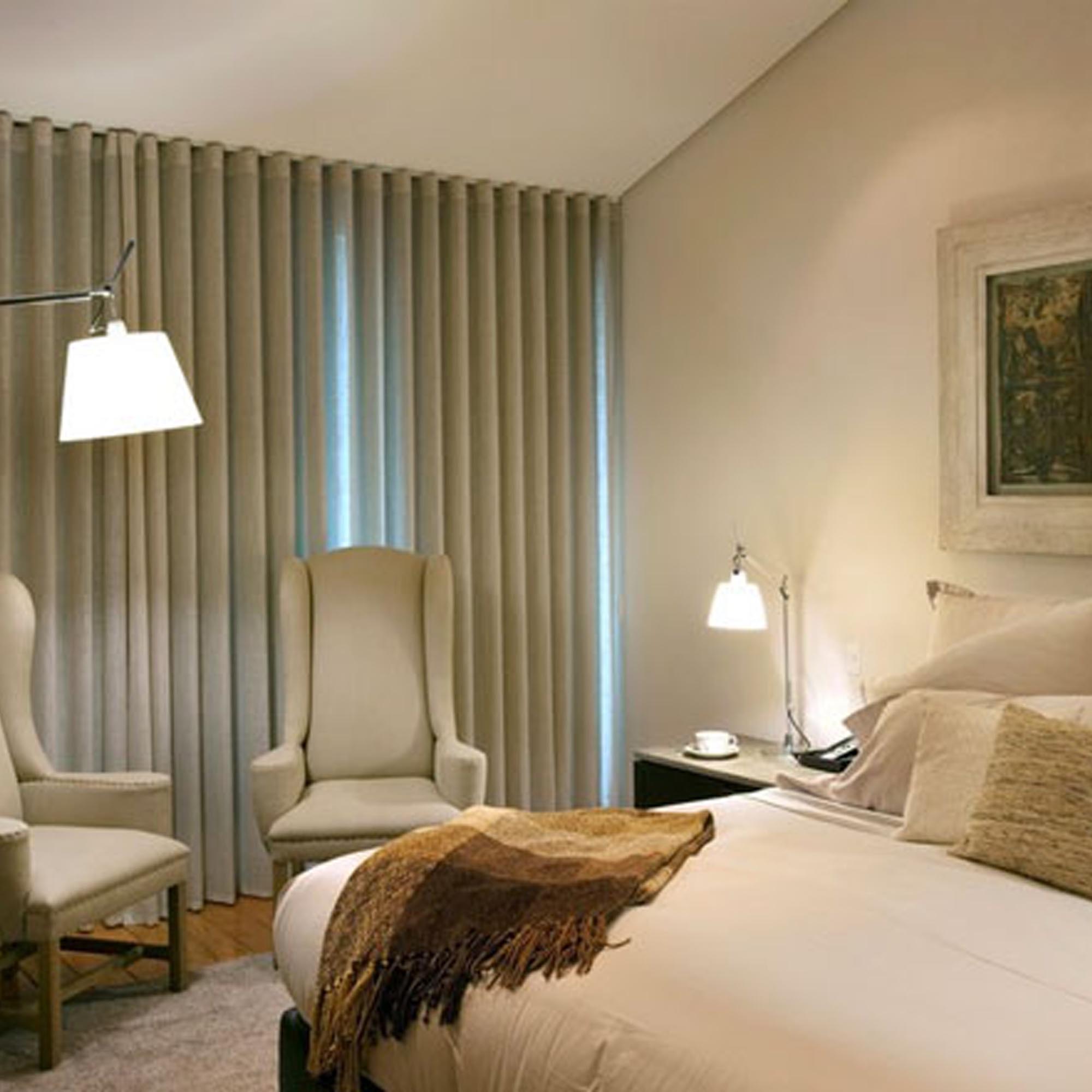 Kobe Interiors Fabrics
We are delighted to be selling Kobe Interiors fabrics on our website.  The quality of Kobe's fabrics is superb and the brand offers exceptional value.  Made up into curtains their fabrics have a beautiful drape to deliver a stunning window dressing.  Kobe specialise in wide width fabrics so are ideal for the wave heading style.  Kobe offer a fabulous range of plain voiles, plain weaves and patterned fabrics, in a plethora of colours from cool and warm neutrals, to rich earthy tones along with some pastel shades.  They also offer a range of Trevira CS and FR treated fabrics which are ideal for contract usage.  Shop the full range here.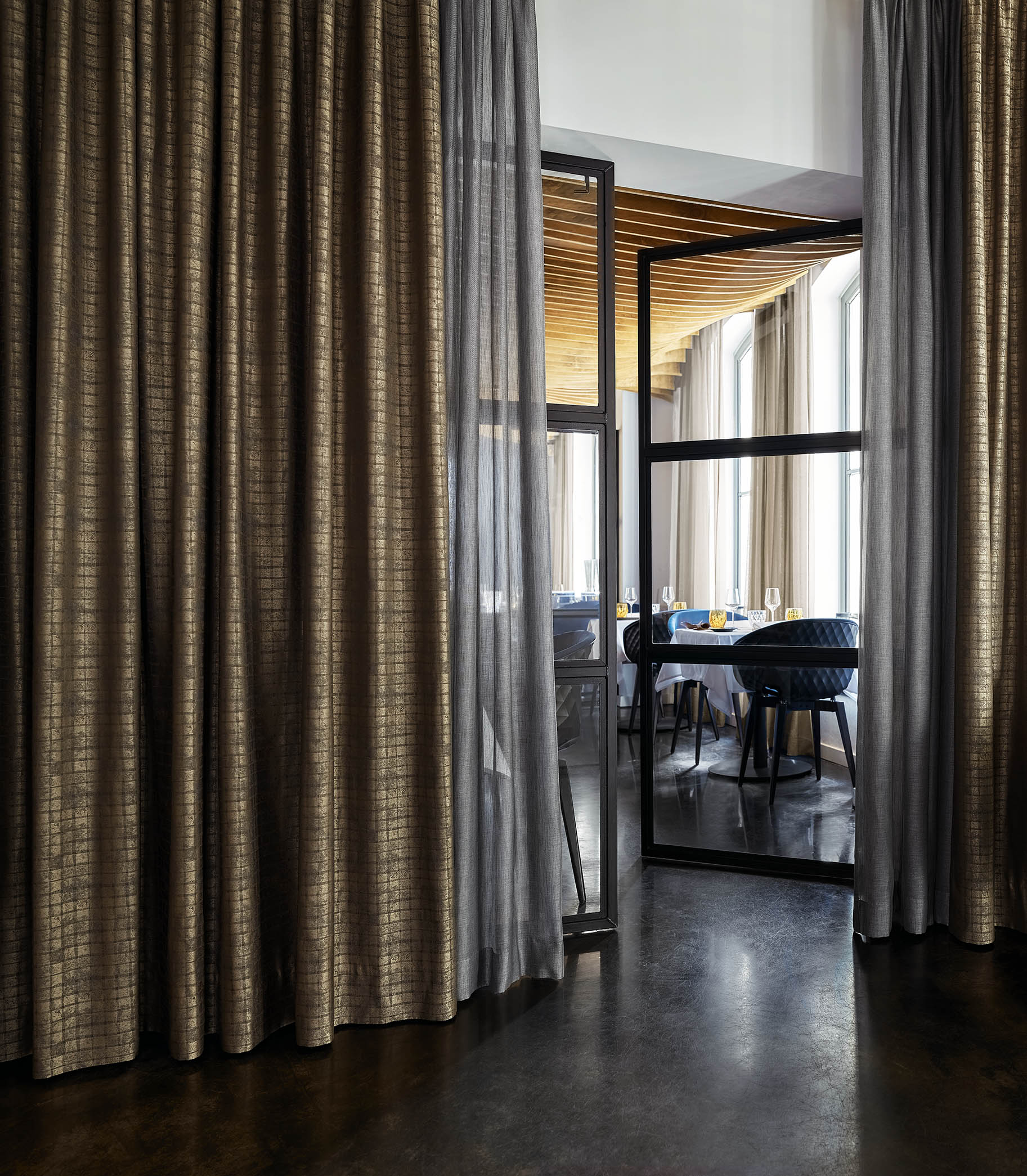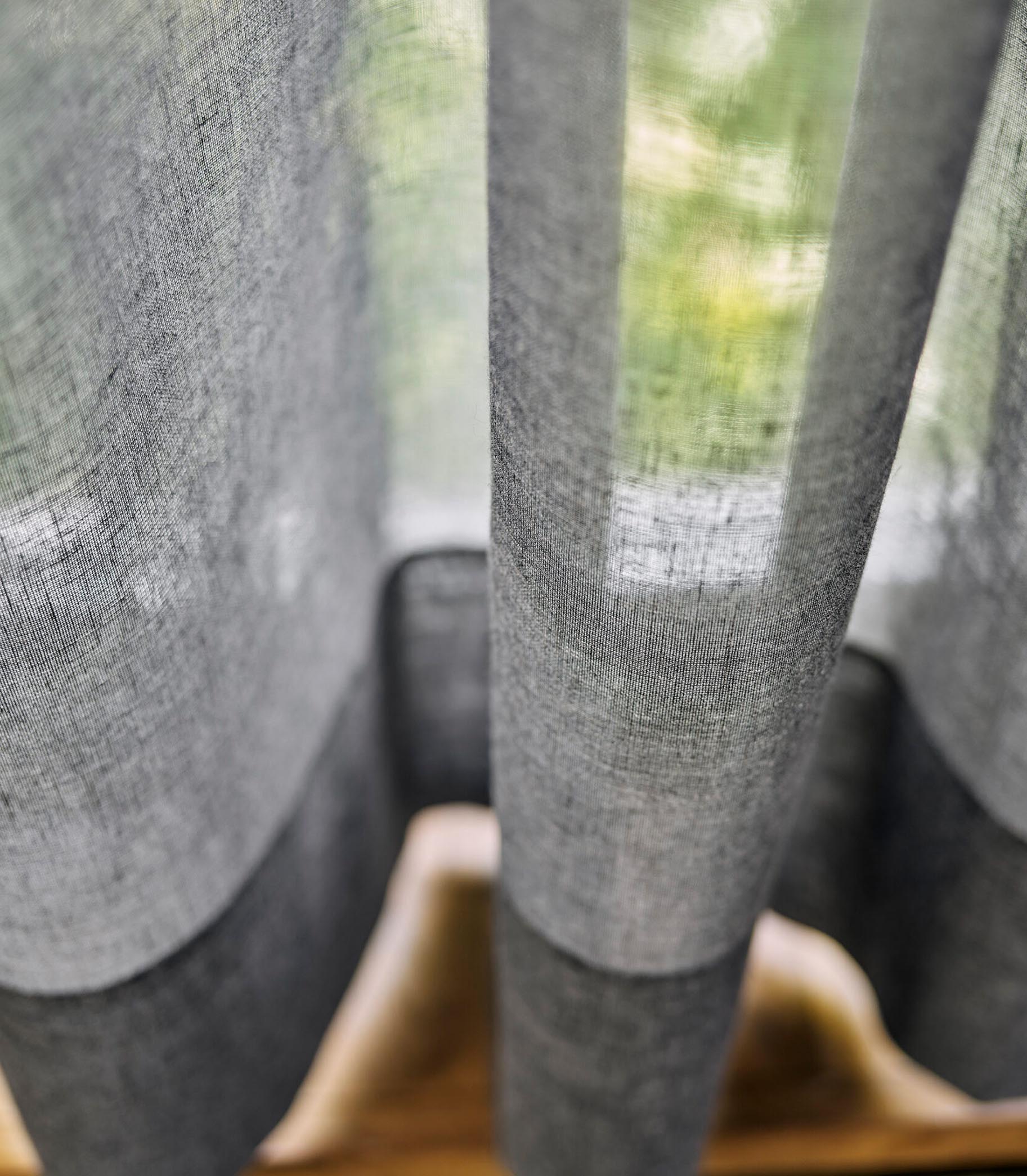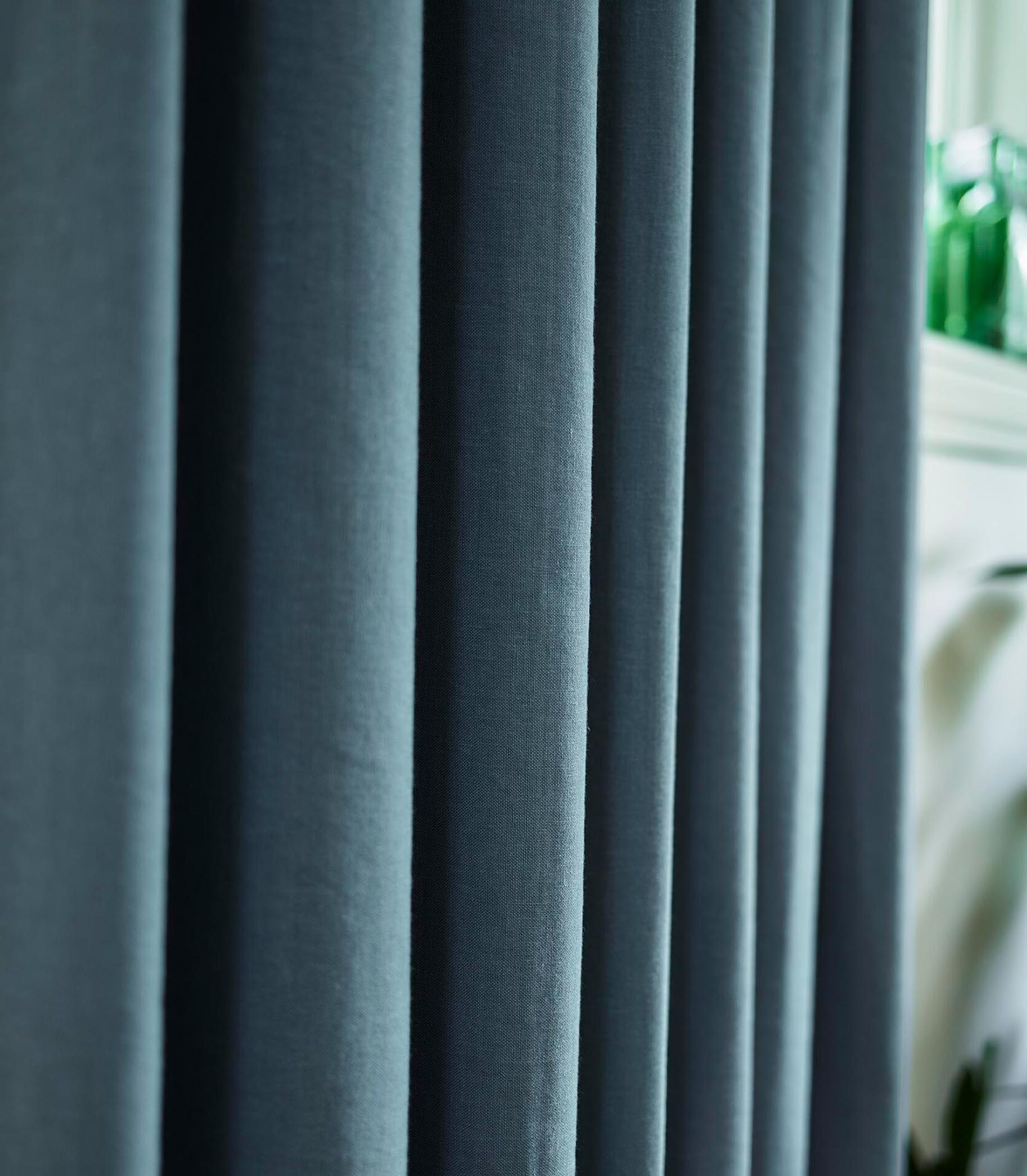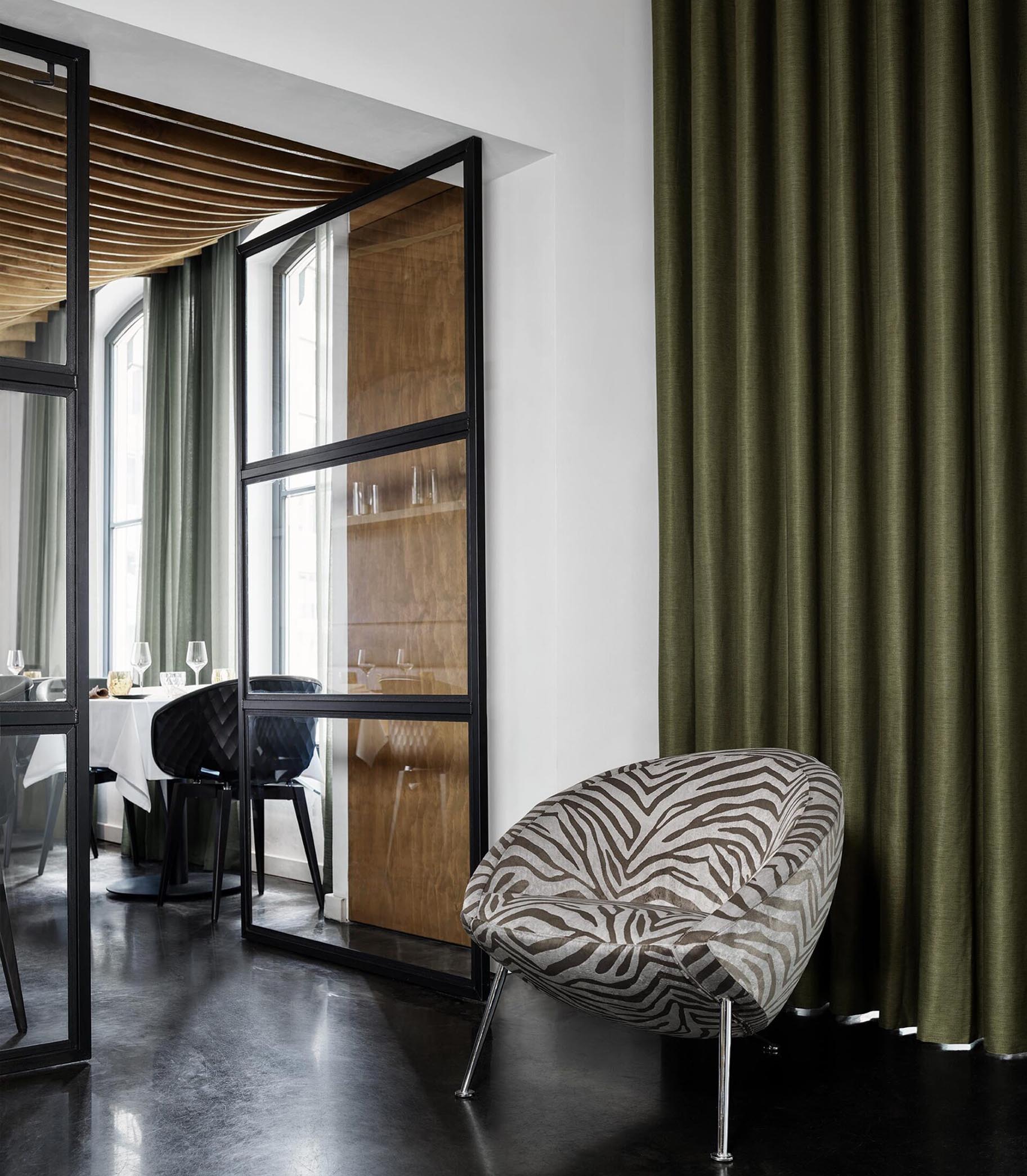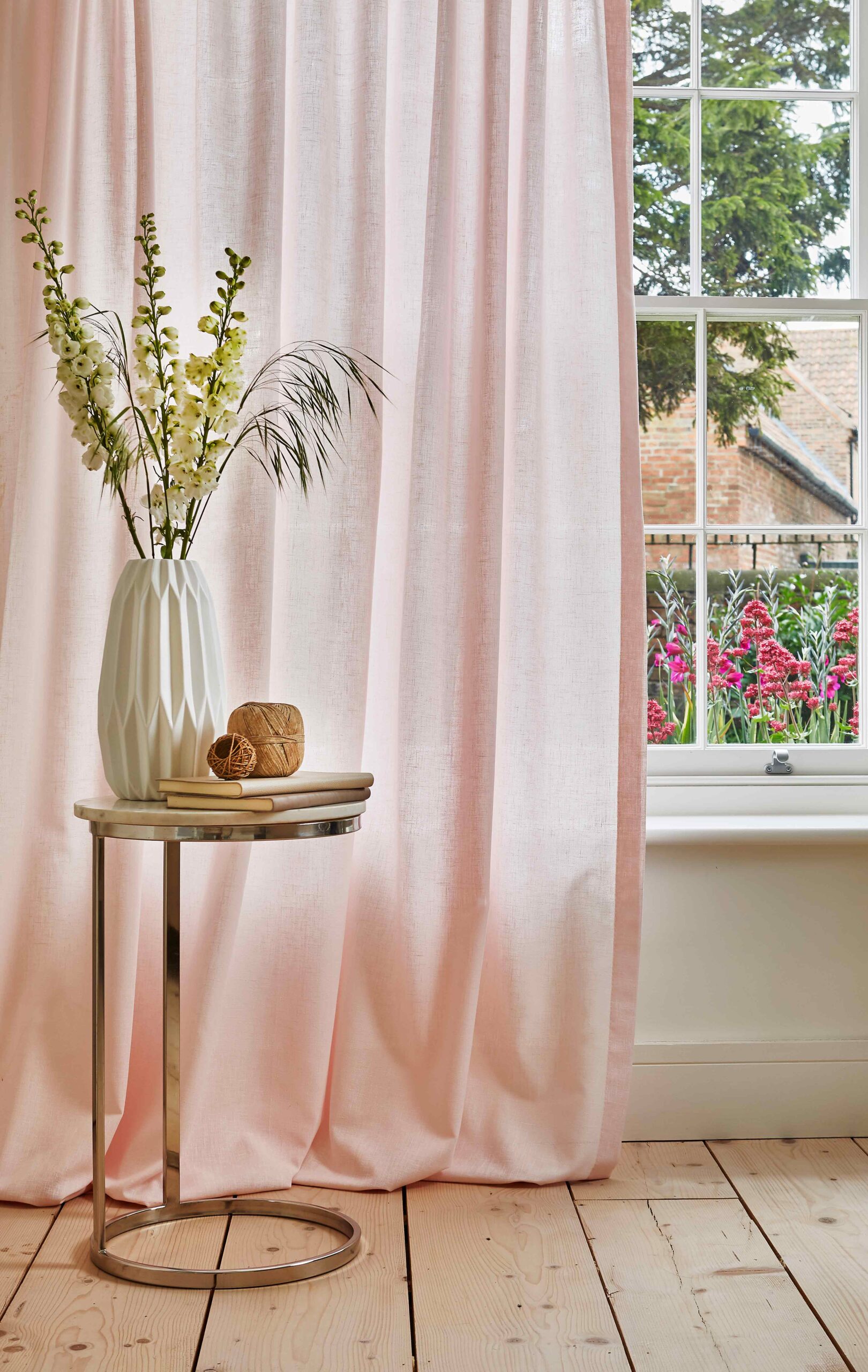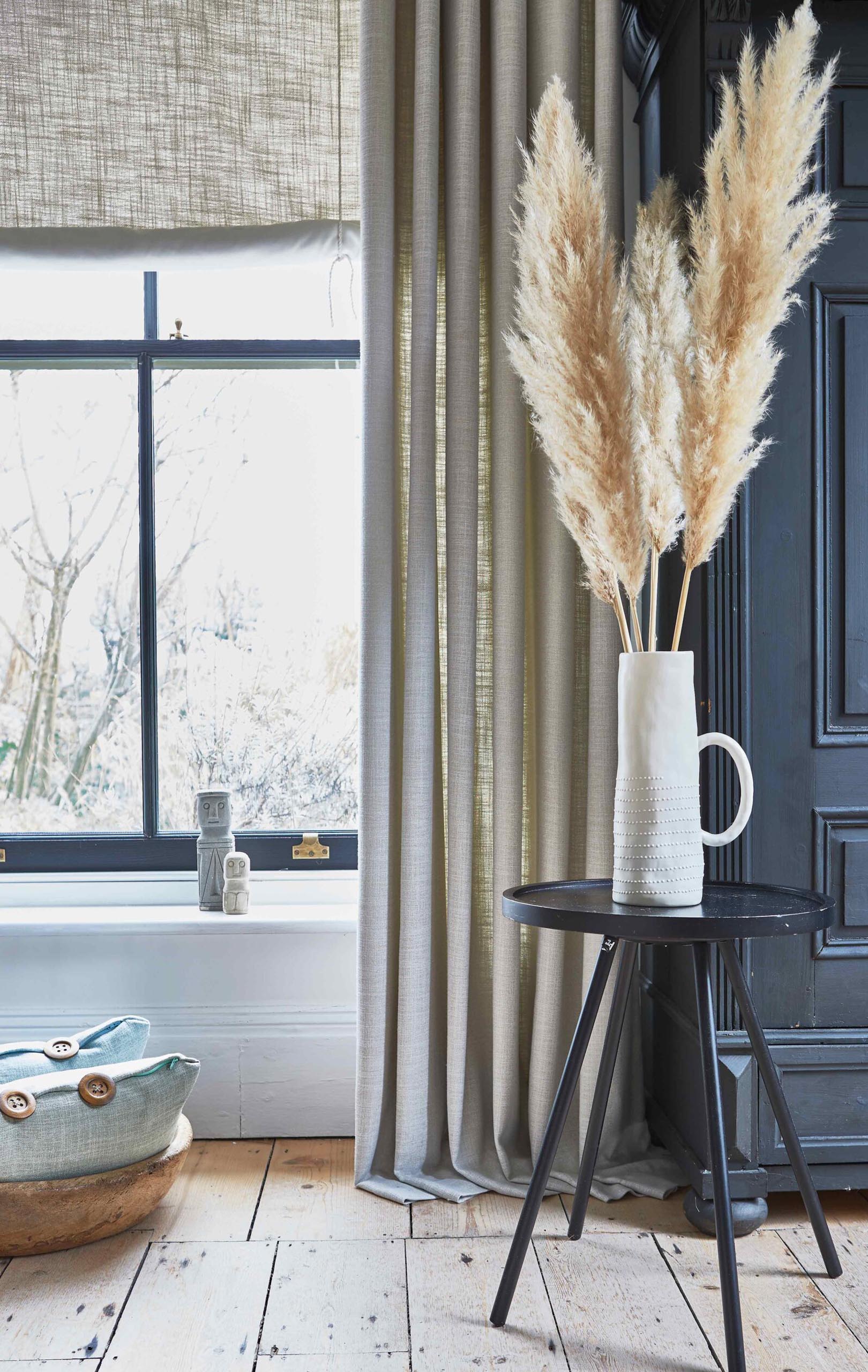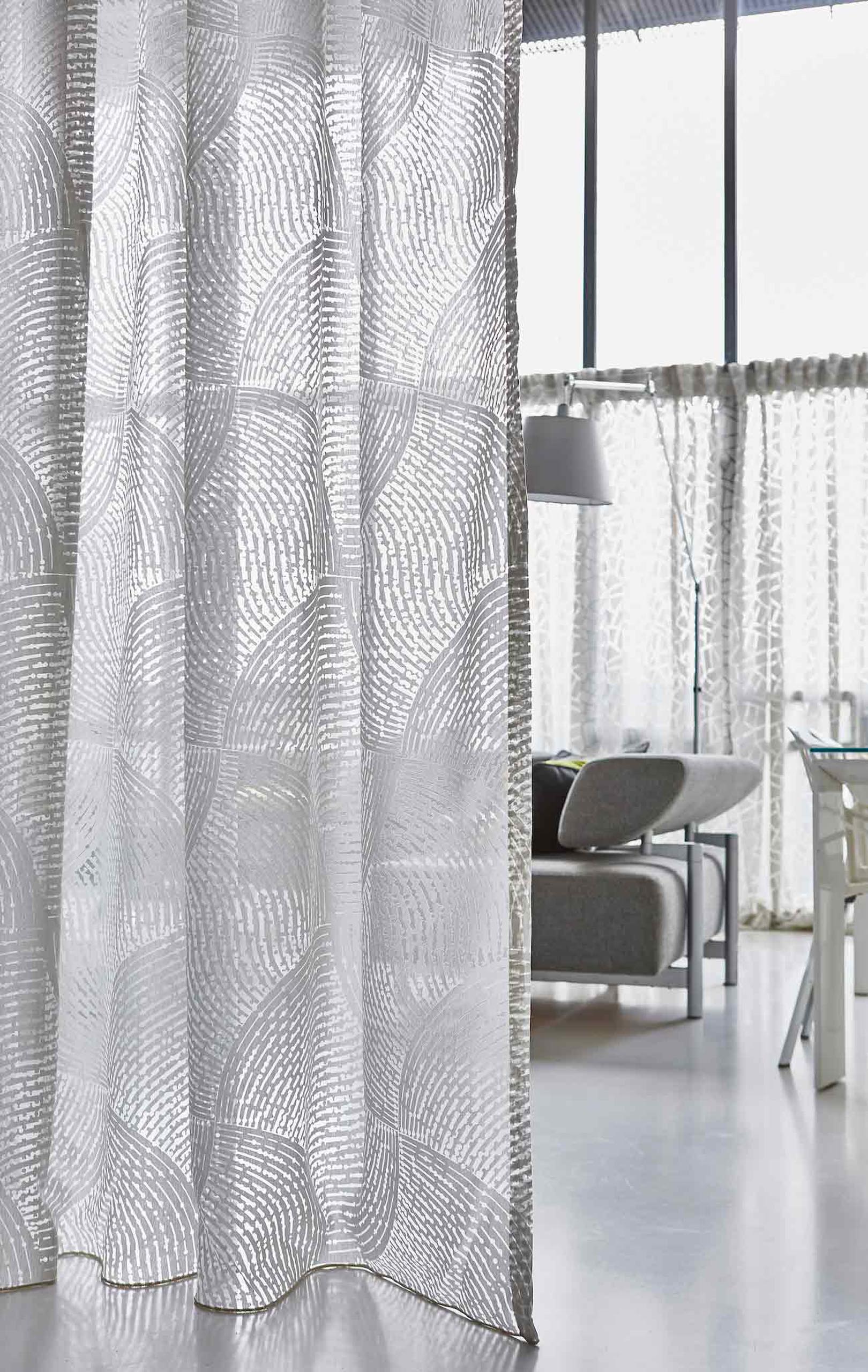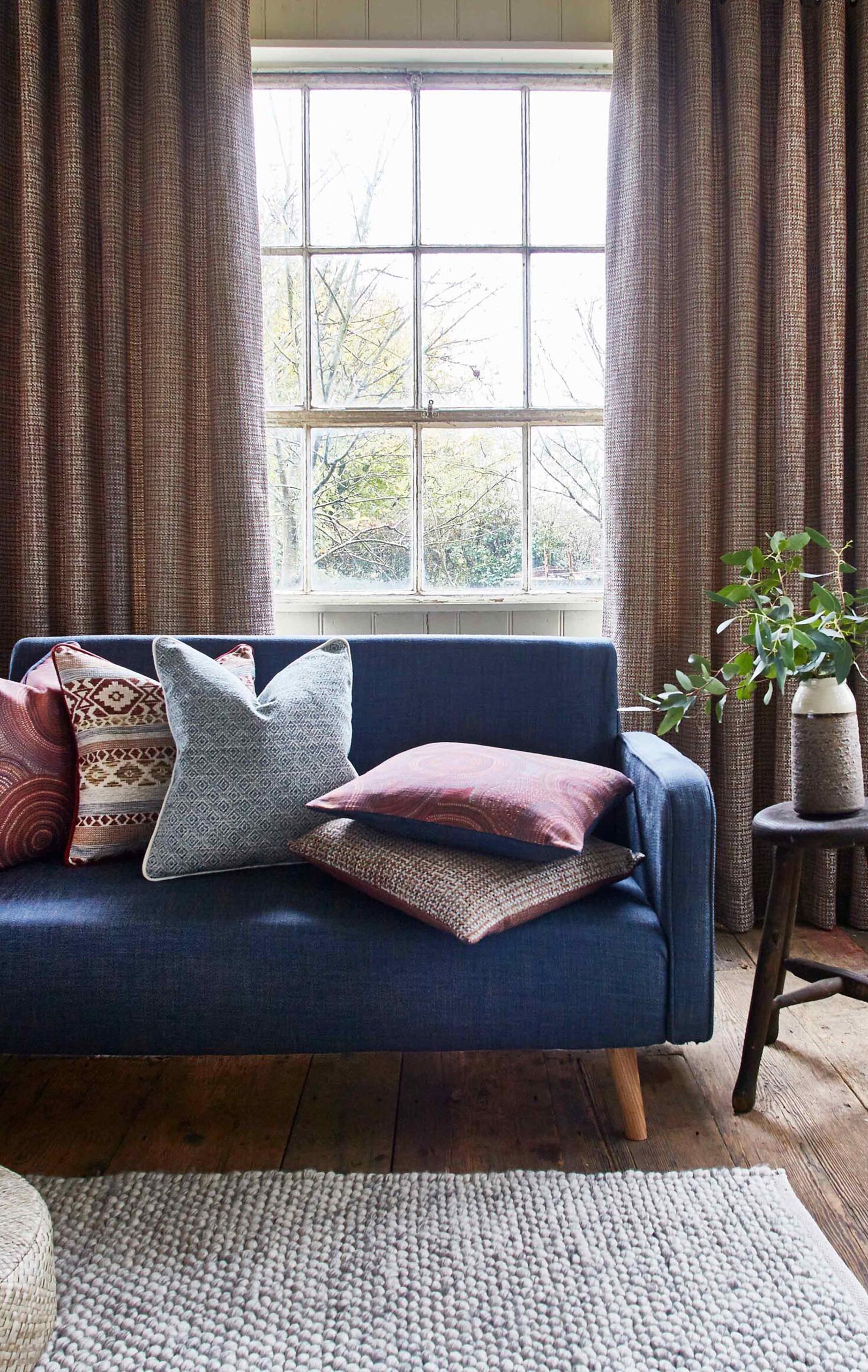 Room Divider
Wave curtains are also popular used as a room divider, which enables a room to become multi-functional and also change the look for different usages.  A curtain can be used to hide a desk area, creating a relaxing evening living space, or used to partition off a room enabling it to function on a variety of levels.
Some fabrics are reversible so look the same from both sides so lend themselves to this application.  Alternatively we can can make up a curtain with the fabric on both sides to achieve a uniform look either side of the curtain.  The Silent Gliss 6840, 6870 and 6010 look the same from both sides.  When ceiling fixing the clamp style brackets are positioned in the top of the track profile so are hidden when installed so these tracks are ideal for this usage.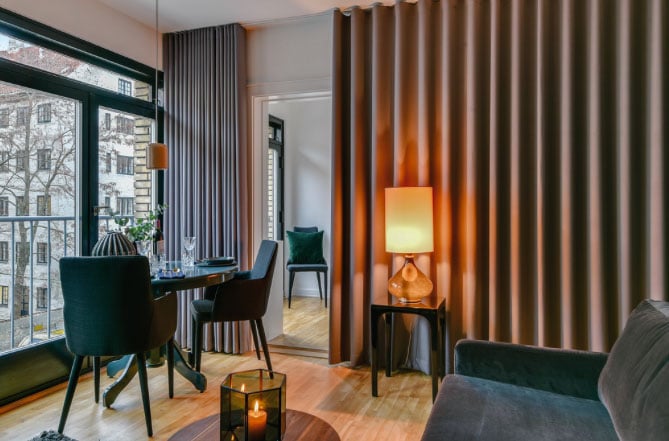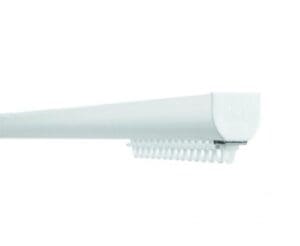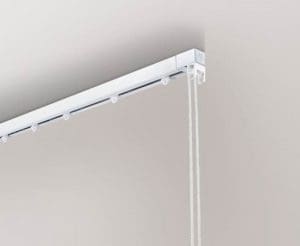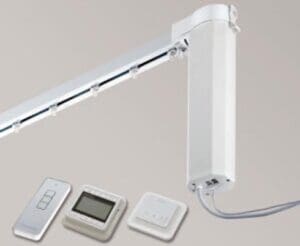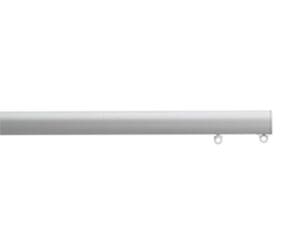 Wooden Curtain Poles with Silent Gliss Track Insert
We also offer a range of wooden curtain poles that can be supplied with a Silent Gliss track insert that are compatible with the 80mm wave gliders.  These poles combine the beauty of a wooden curtain pole with the functionality of a track.  Please read our blog post for more information on our wooden tracked curtain poles.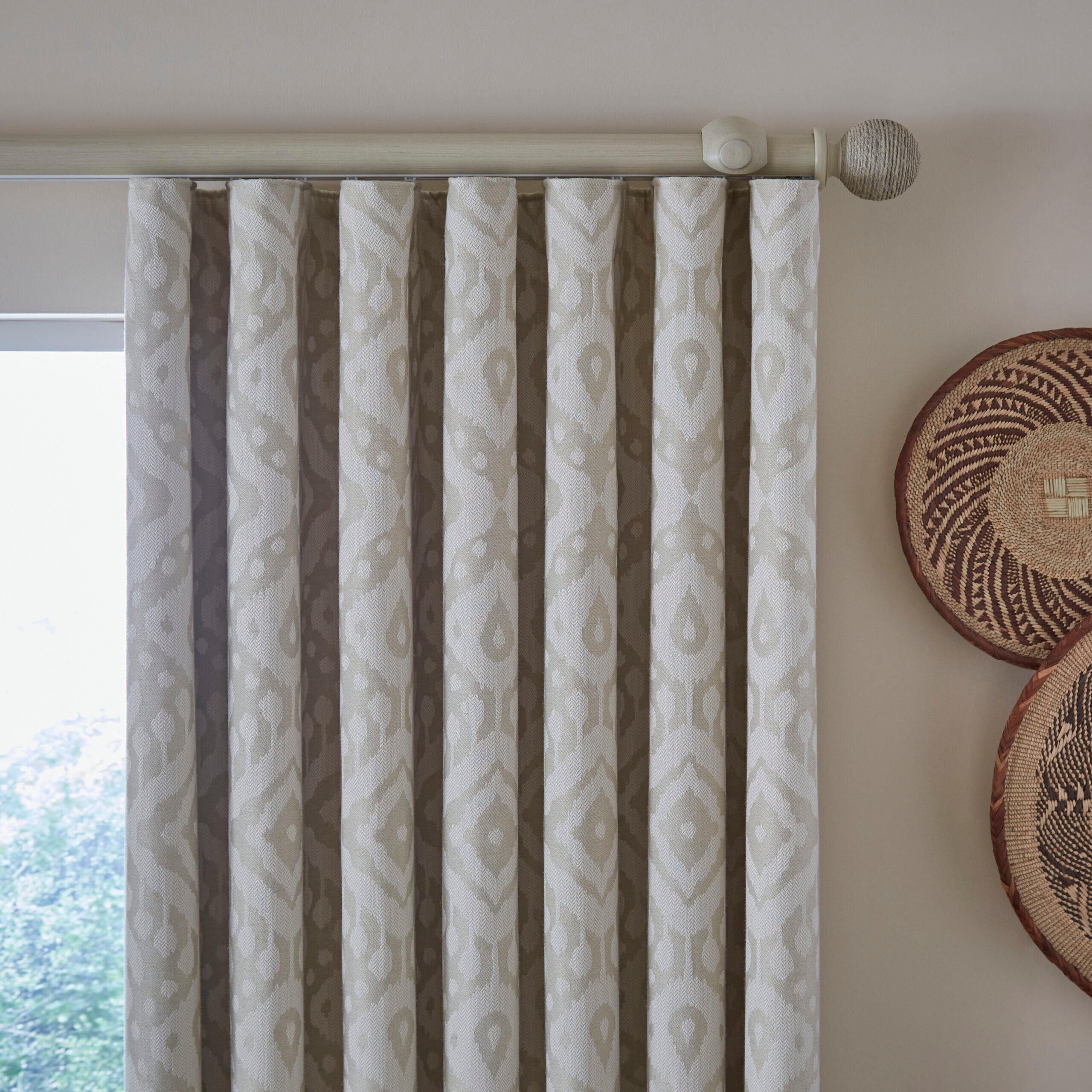 Please get in touch if we can offer any assistance with your project.  Please email sales@thehomeofinteriors.co.uk or call us on 01590 615775.  Any photos or videos you can send of your windows or any building plans are useful so we can visualise the space and provide the best advice and recommendations.  We look forward to hearing from you and hope we can be of service to you in due course.