We pride ourselves on the quality of the hand made make-up of our curtains and roman blinds, offering a luxurious finish at exceptionally good value prices. We receive fantastic feedback from our customers on the quality of our make-up, and have many repeat customers coming back to us time and time again for other rooms! Whilst there are cheaper products on the market, we don't want to compromise on our quality and price our products extremely competitively for the high quality, hand finished products we offer. We are passionate about delivering products we are proud of!
Our workroom has been specifically designed to allow us to make up any size or shape of bespoke curtains, blinds and soft furnishings. We have a team of highly skilled makers, comprising specialist curtain, blind and accessories makers. We can also give advice and recommendations on fabrics for specific usages based on our experience so please get in touch if you'd like to discuss anything with us. Please email sales@thehomeofinteriors.co.uk or call us on 01590 615775.
Curtain Make-Up
A hand made process.  Delivering the quality:
Our curtains are made by highly experienced seamstresses who have been specifically trained to our high quality standards.
We hand sew the sides and hems of our curtains which helps prevent puckering and ensures your curtains hang beautifully.
We machine sew panels together to ensure longevity and straight lines!
Pinch pleat curtains are pinched by hand which looks more discrete.
Standard headings are calculated mathematically based on your pole / track length to ensure a bespoke fit.
We ensure that top quality cotton sateen linings are used to ensure your curtains hang beautifully.  All linings are hand sewn.  Please view our blog post or watch our YouTube video below on the lining options available at The Home Of Interiors.
We put corner weights in all our curtains and led weight all our voiles / sheers.
Pinch pleat curtains are supplied with the pinch pleat curtain hooks in the correct locations.
These techniques and methods have been developed over years of experience.   Our seamstresses have learned what techniques work best to deliver the highest quality make-up, ensuring your curtains hang beautifully and are made with love and care to last.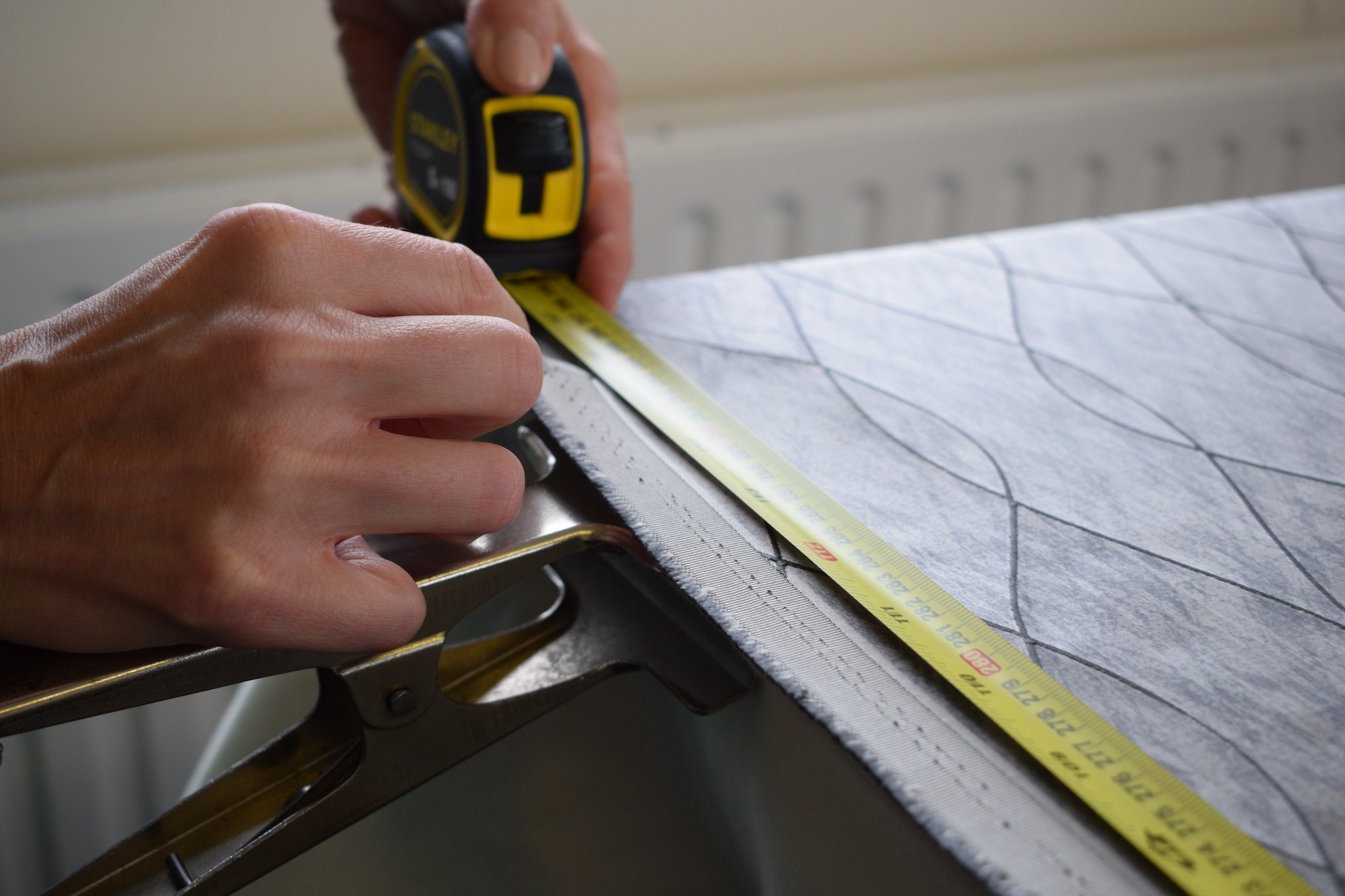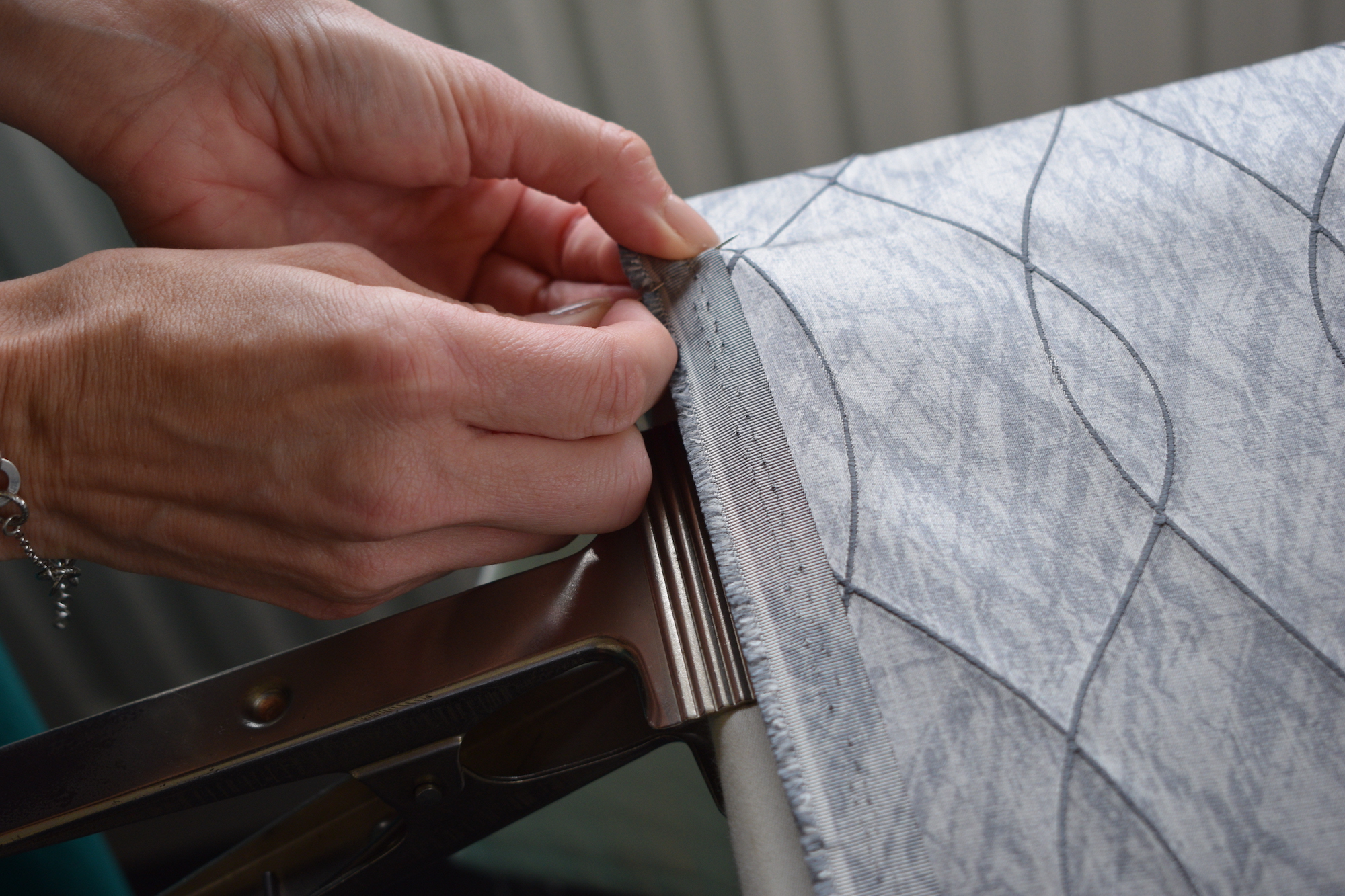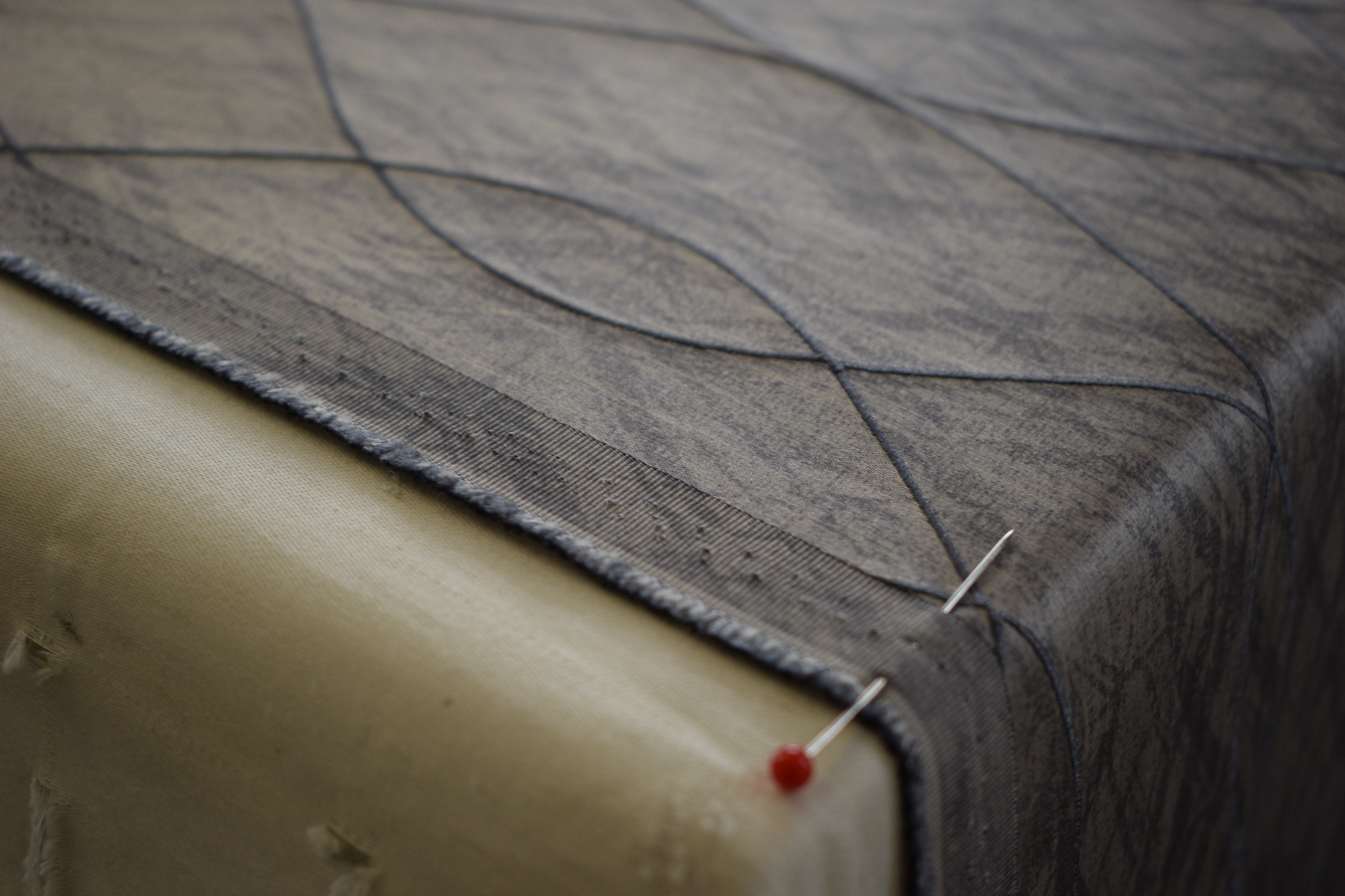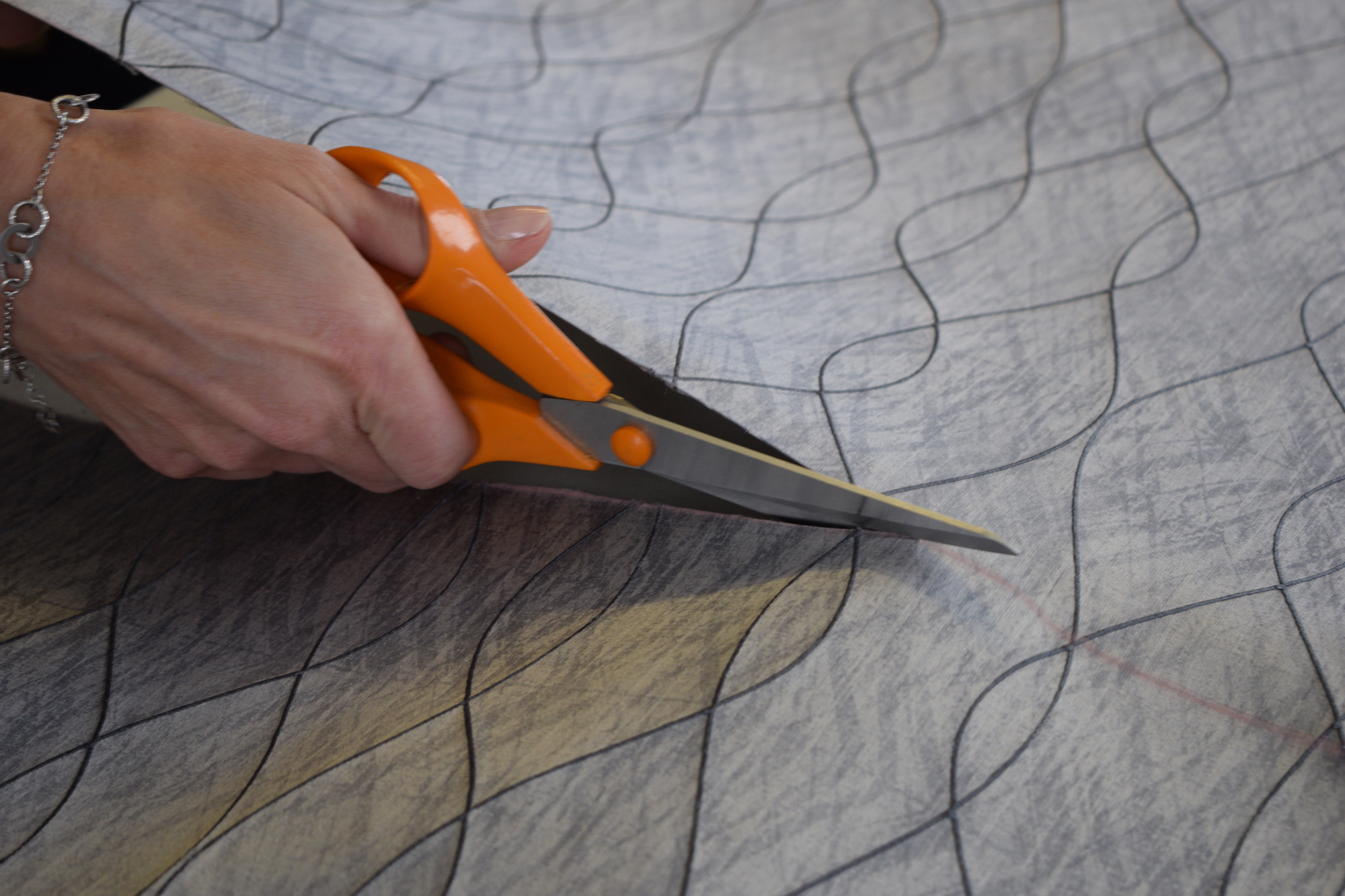 Wave Curtains and Voiles.
Delivering the quality:
Not all retailers fully understand the complexities of wave curtains.  We will start with your window size and provide guidance on the correct wave specification to use for your room requirement.  We then calculate the curtain stack back required to clear the glazing and provide this as a measurement for the finished track length.  You cannot use a standard width multiplier like many standard headings as the correct wave curtain widths need to be calculated mathematically using a wave calculator. This ensures the number of waves on the curtains matches the number of wave gliders on your track and that the curtains are correct for your track length providing beautiful even waves.
We pay attention to every detail and specify the exact requirements to the seamstresses to ensure the curtains fit the track perfectly and are ready to install upon delivery.  This is particularly important for a motorised curtain and we factor in extra pockets to ensure the motor is accounted for.
Wide width fabrics are used room high so the curtains are made without any seams.
All our wave curtains are supplied with the curtain hooks in the correct locations so your curtains are ready to hang upon delivery.  They will also form even waves for the length of the track.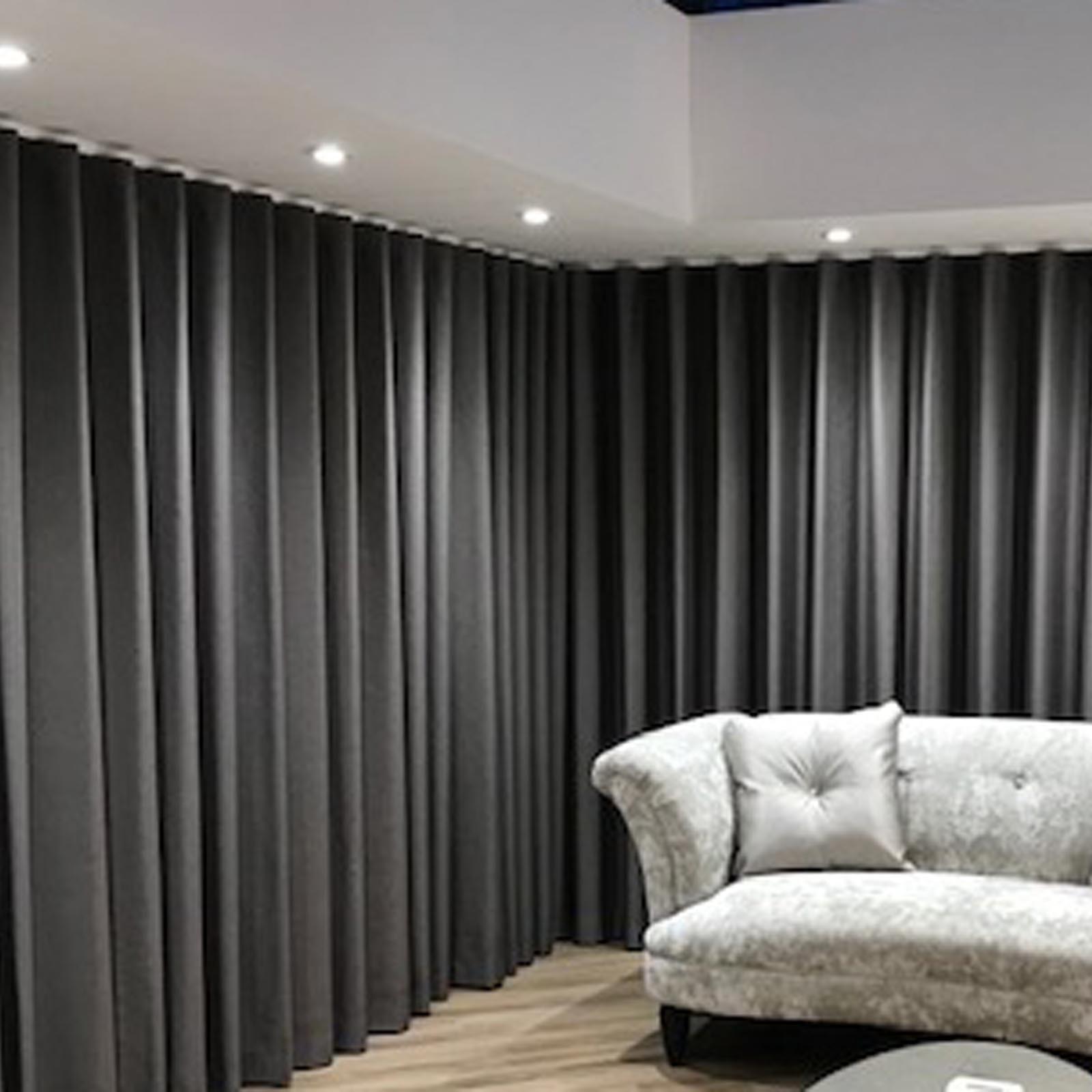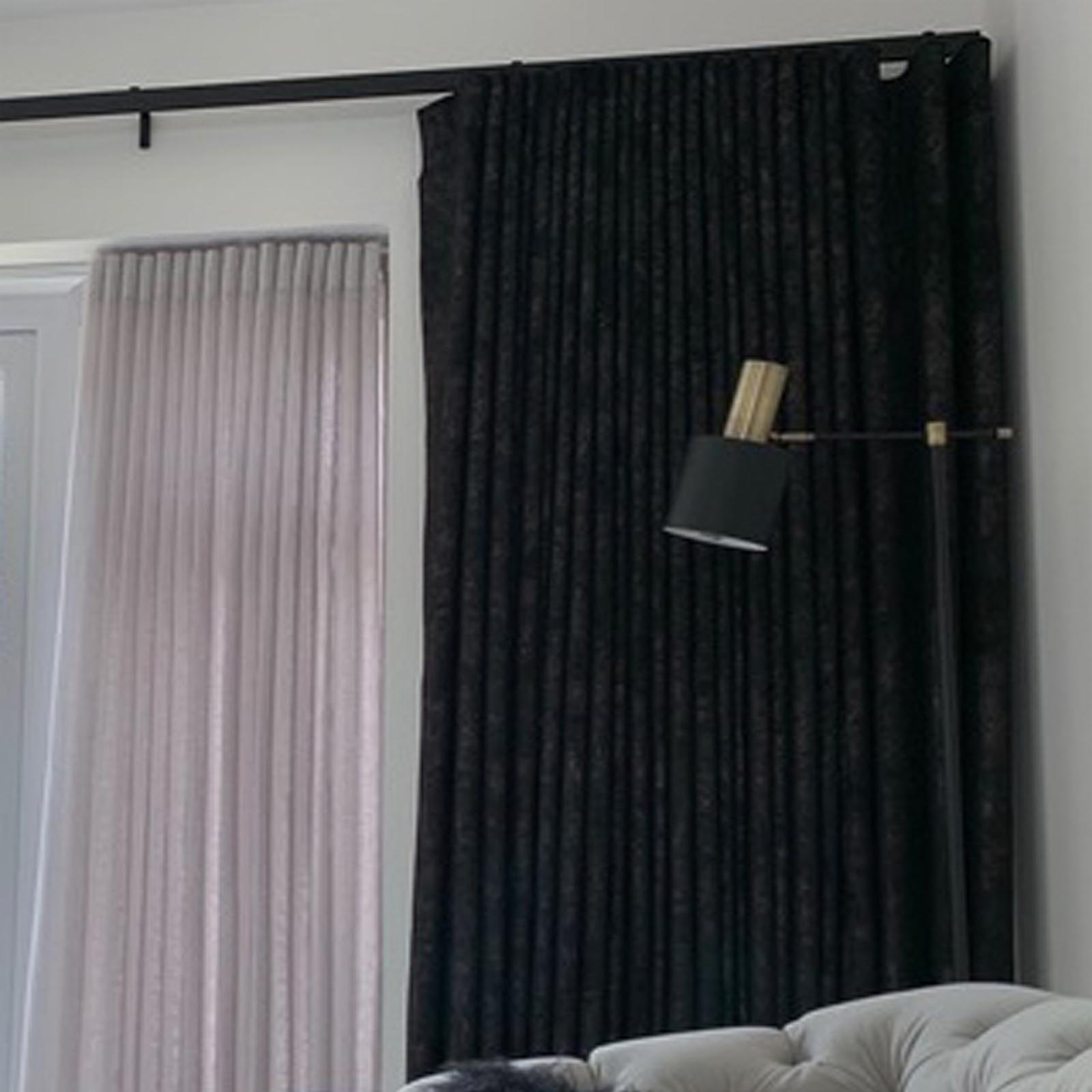 Roman Blinds – a hand made service.
Delivering the quality:
Our roman blinds are hand sewn along the sides and bottom pockets, with rod pockets made from the lining and stab stitching is used to ensure pin pricks aren't seen from the front.
Voile roman blinds are made with translucent blind tape machine sewn along rod lines.
One row of stitching is machine stitched at the top of the blind to prevent the face fabric from rolling in time.  This keeps your blind looking crisp and straight and prevents undulation.
We recommend a fleece interlining for blackout roman blinds so that we can use stab stitches that do not go through the interlining.  This ensures there are no pin prick holes which could let light through.  It also makes the blind look neater.
The child safety eyelets are fitting integrally to make them more secure.
Fibreglass rods and bottom bars are used which are more premium than other materials.
The blind is supplied ready to install.
These techniques have been developed over years of experience, and the methods we use ensures the blind doesn't sag and lies perfectly flat.  Fabrics are ironed several times and the blind is made with lots of love, care and attention to detail.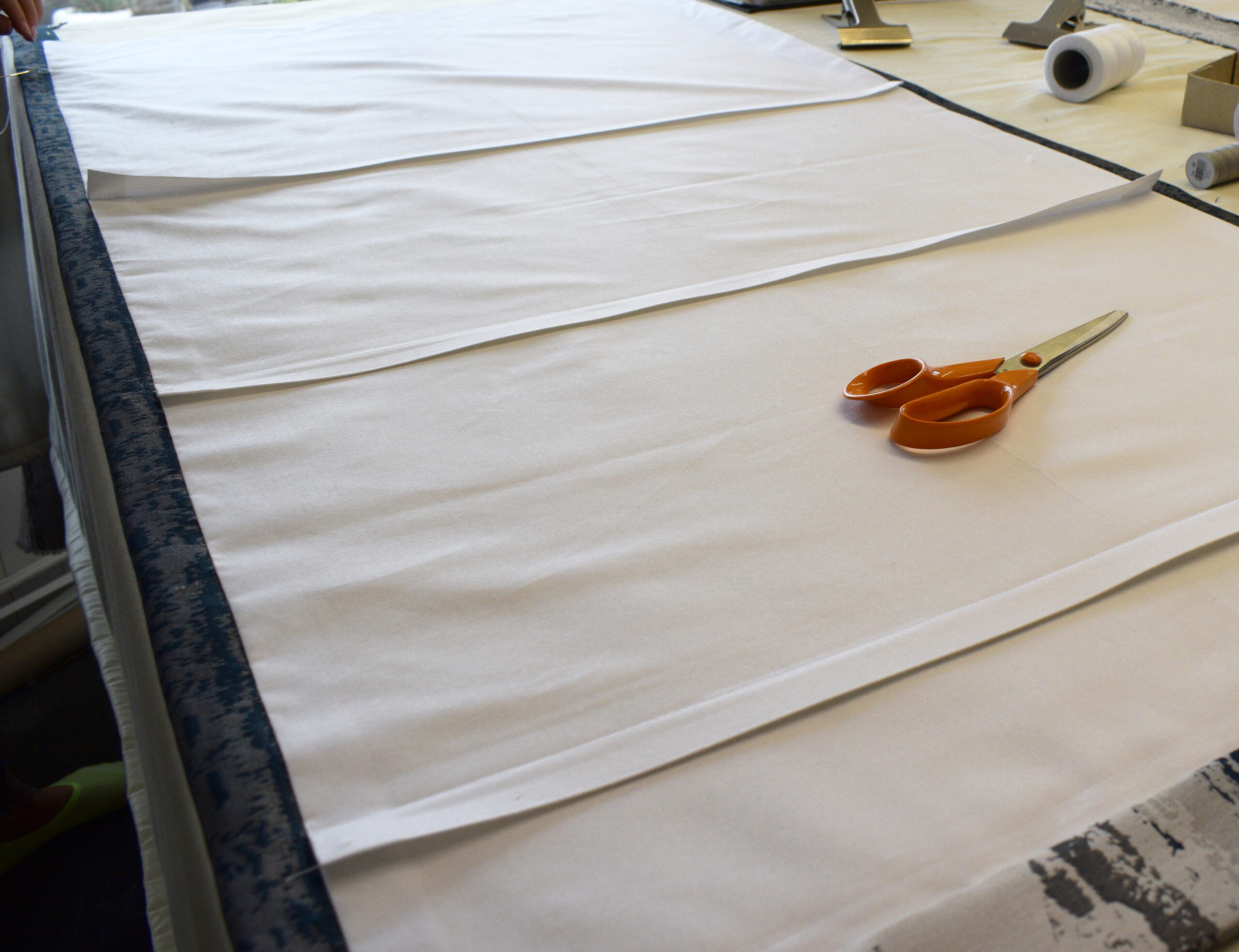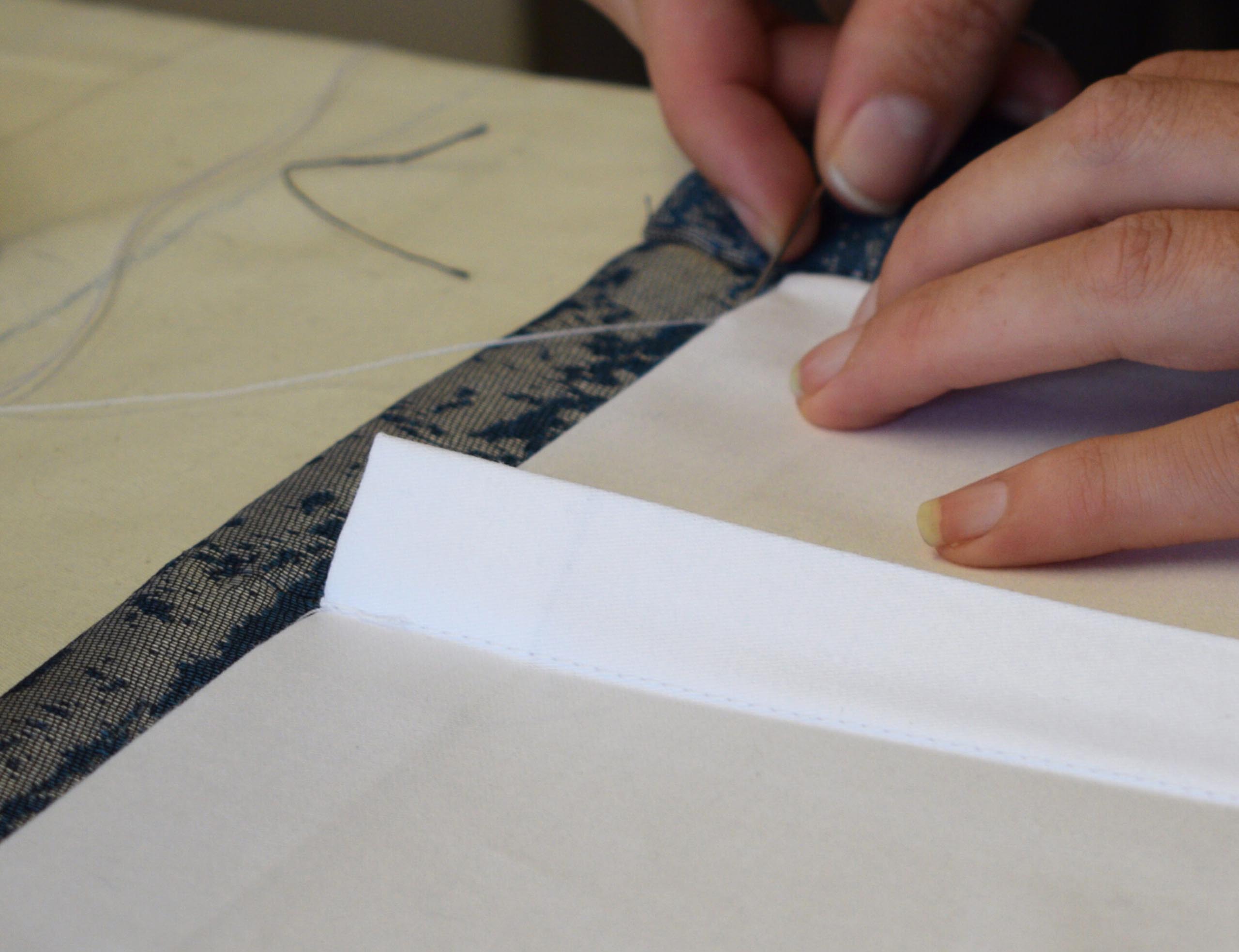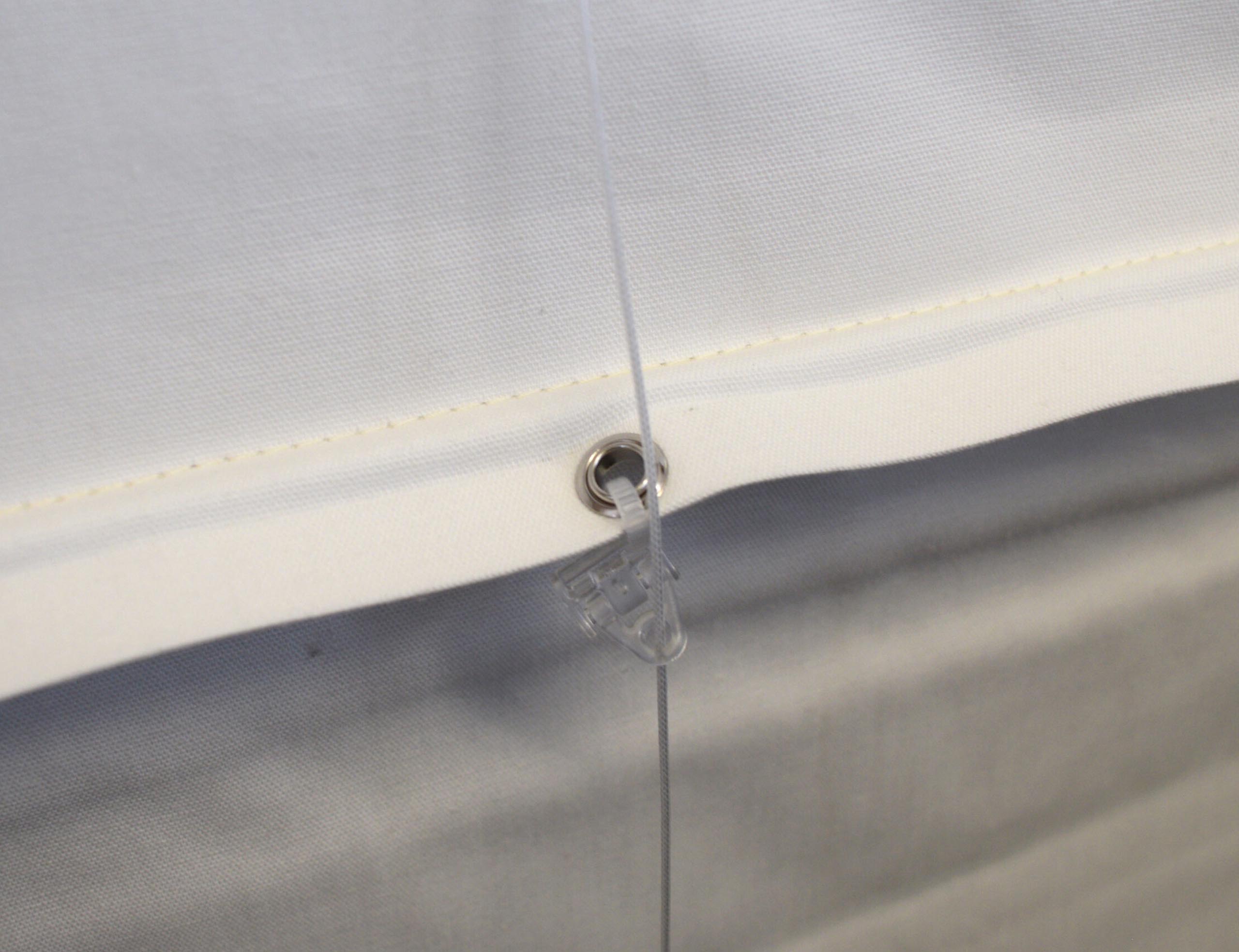 Please get in touch if we can help with any project.  We look forward to hearing from you and hope we can work with you in due course.
Email sales@thehomeofinteriors.co.uk or call us on 01590 615775 and we will be happy to help.