When specifying your curtains and blinds, an important decision to make is whether to line your curtains or roman blind, and if so, which lining to choose.  Whether you're seeking a fuller look, added warmth or reduced light ingress into a room, linings can help to create your desired effect and should be an important consideration before committing to a window treatment.
A curtain lining is an extra layer of fabric sewn to the back of a curtain or roman blind.  Linings add structure and fullness to your curtains and blinds and enhance the appearance, delivering a luxury finish. They also offer functional benefits by providing protection from sun damage to the face fabric, reducing drafts, increasing privacy and darkening a room.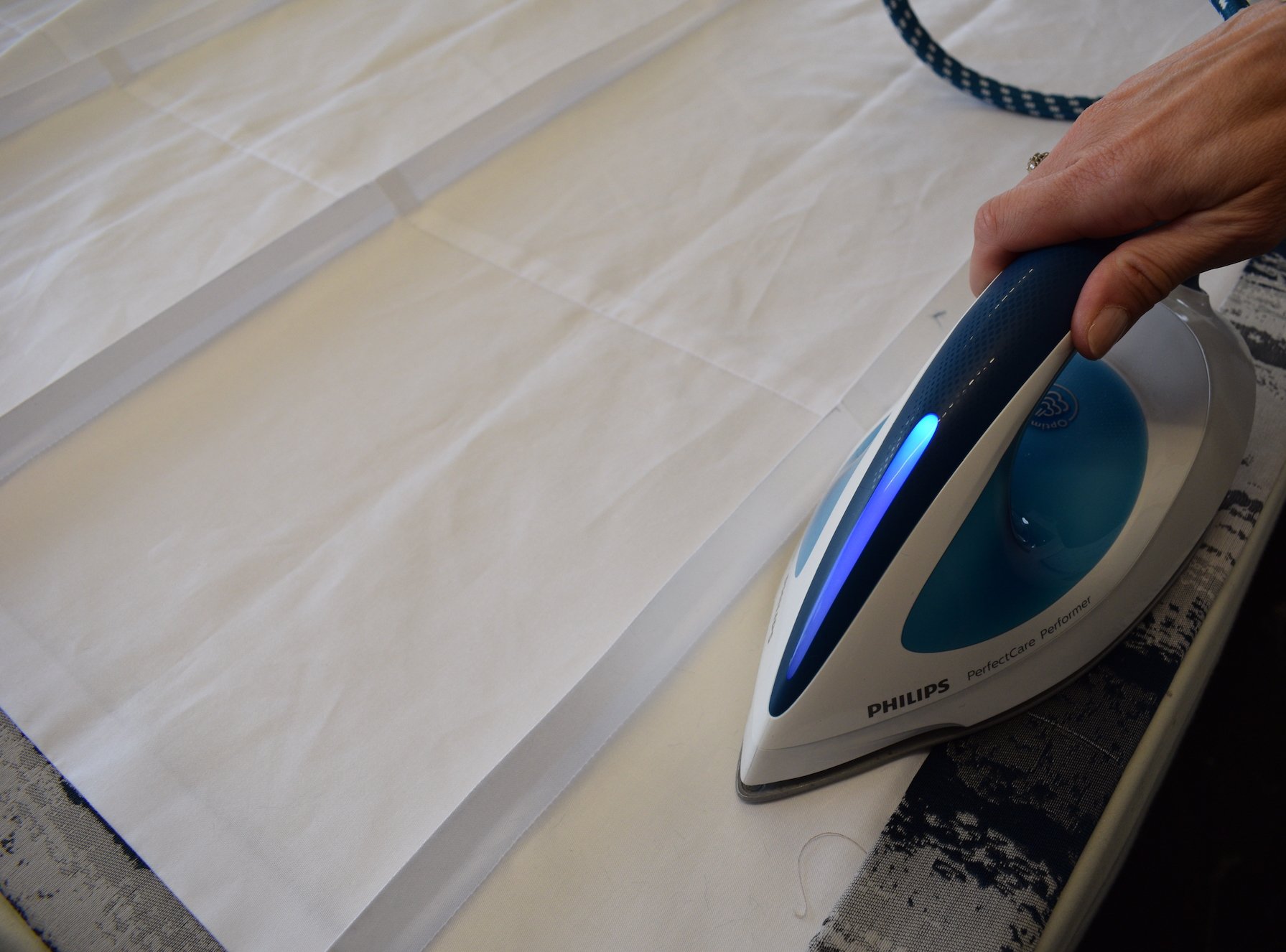 There is a wide choice of linings available on the market.  At The Home Of Interiors, we have refined this choice to make the decision making process easier.  We pride ourselves on the quality of our handmade make-up service, the advice we give and only specify top quality linings approved by our highly experienced curtain makers.
Here is a breakdown of the different linings available to help you decide which is best suited to your requirements.
Premium Standard Linings
Standard linings are ideal to give structure to your curtains and blinds, enhance the drape and offer protection from the sun to your face fabric.  They don't have any blackout properties, so lend themselves well to kitchens, sitting rooms, open plan areas and bathrooms.  They can also be used in bedrooms when a blackout requirement isn't necessary.
In our curtain and blind make up process, we offer a range of premium standard linings made from a cotton rich sateen fabric to deliver an excellent drape with a smooth finish and luxury handle.  Our cotton sateen linings are designed to resist light damage and sun fading.  They are also crease resistant and consist of a dense sateen weave for a sumptuous, neat finish.  Available in almond, white, ivory and grey.  Almond is a soft, off-white and ivory is a light cream colour.
Additional Lining Options
We have introduced some additional lining options to complement current interior design trends.
The Home Of Interiors Grey Lining Option
With the increase in popularity of anthracite aluminium windows, sliding and bi-fold doors, we also offer a grey premium standard lining. This tonally co-ordinates from outside with modern windows and doors.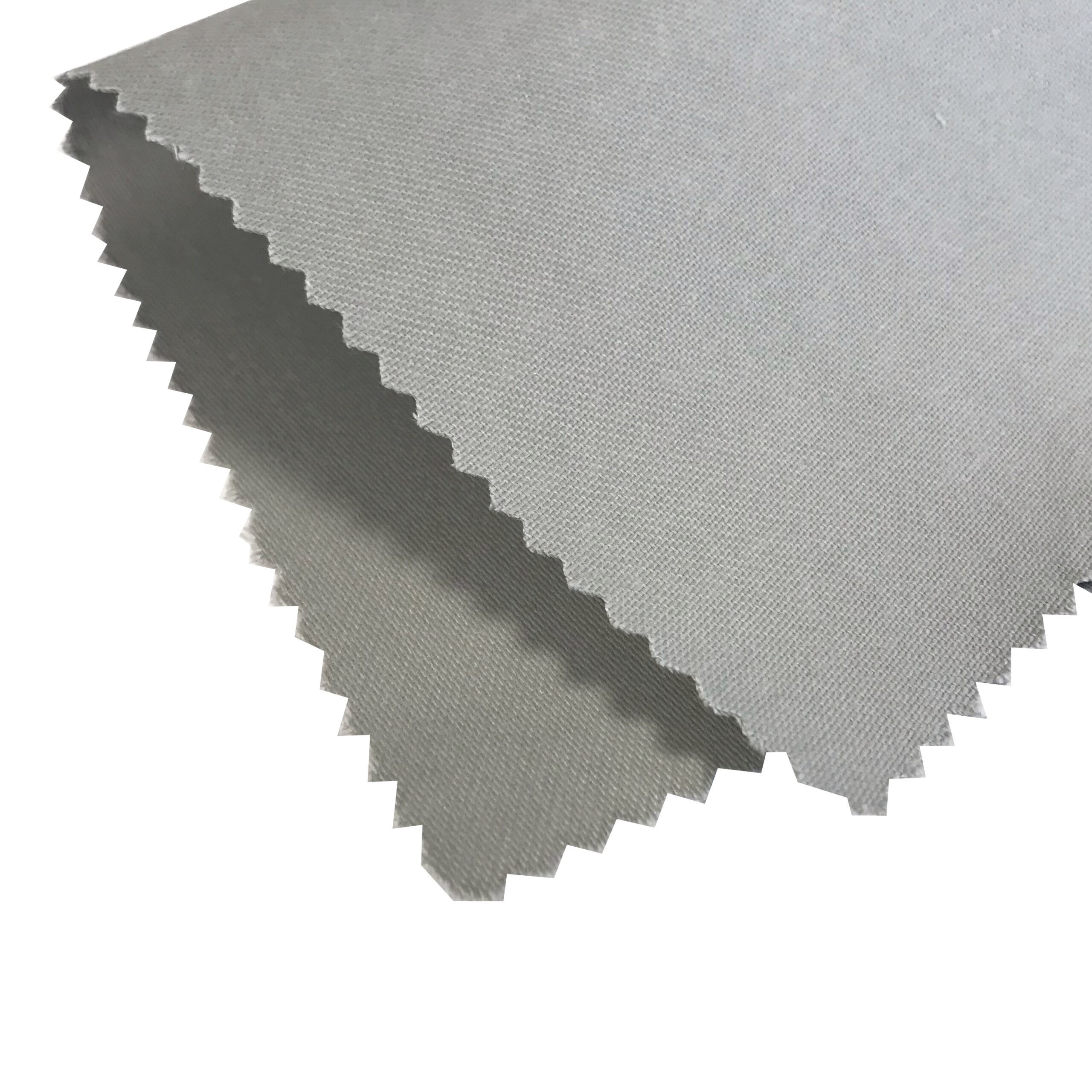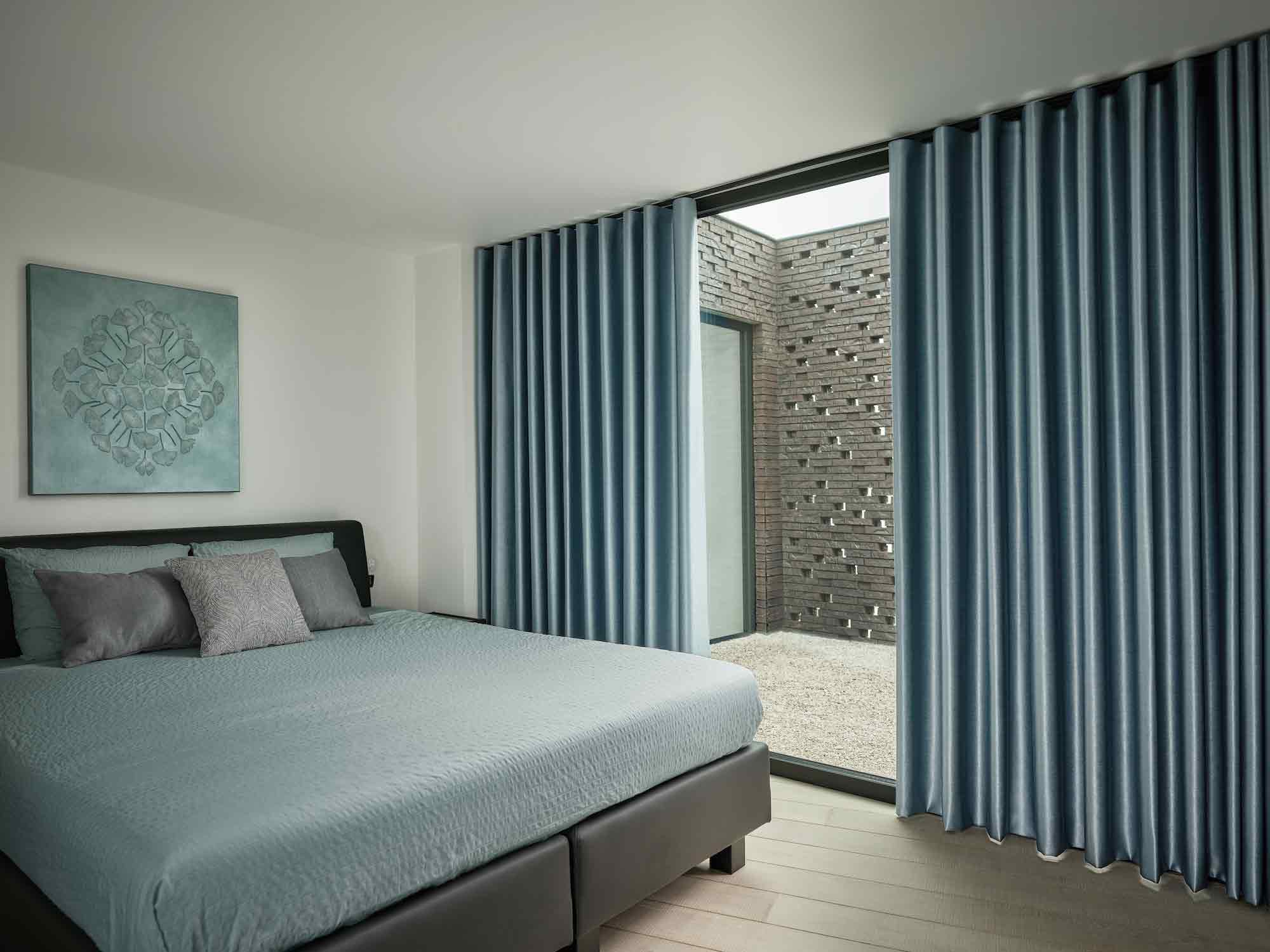 The Home Of Interiors Wide Width Lining Option
With the increasing choice of wide widths fabrics and the growing popularity of wave curtains, we also offer a wide width lining to complement these fabrics.  If the finished length of your curtains, or if your blind width is less than 255cm, the benefit of a wide width lining is that your curtains and blinds can be made without any joins in the lining, delivering a polished finish.  Our wide width lining is available in ivory.  If you order curtains or a roman blind in a wide width fabric with an ivory standard lining, we will automatically supply the wide width lining for you as this will deliver a better result.
Please view our Wave Curtain information page for more information on the wave curtain heading style.
Please read our blog post for more information on our bespoke, made to measure curtain and blind making service.
Blackout Linings:
Blackout linings work in the same way as standard linings, attaching to the back of the curtain or blind. They help to darken a room by preventing sunlight from streaming through. The density of the blackout lining acts as a barrier to light.  Blackout linings are a great choice for bedrooms, particularly if you value a lie in during the lighter summer months!  They can also be ideal for living spaces where sunlight and glare may be problematic.
Blackout linings are thicker than standard linings, so offer increased thermal and sound insulation properties vs standard linings. This helps to conserve energy, dampen noise and save money on heating costs.
If you regularly close your curtains in the day, blackout linings can also be advantageous in providing consistency of colour in the daytime when the curtains are back lit with the sun coming into your room.  A blackout lining will also hide any stitch lines and help reduce visibility of joins and hems in the face fabric.  If you prefer a lighter, brighter look, a standard lining would be more suited to your requirements.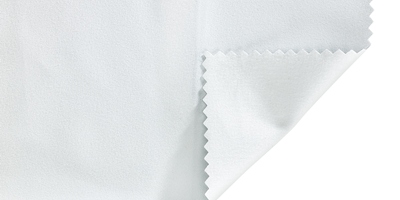 We specify premium blackout linings and source the softest available on the market to ensure a luxurious handle and drape.  Our blackout linings are a 3 pass, 100% polyester blackout lining.  Fine polyester yarns create a durable lining with excellent drape. The higher density weave also offers greater opacity and protection, along with great energy efficiency.  The inherent properties of polyester resist water and should not be damaged by moisture. This makes it an ideal choice for kitchens and bathrooms.
Please note whilst the blackout lining will ensure there is no light ingress through the curtains or blind fabric, there will be light ingress around the edges of the curtains or blind.  On blackout roman blinds, there will be a stitch line visible where the blind rods are sewn to the lining fabric, which may let in some light.  A bonded blackout interlined blind will help to reduce this.  We also offer an ultimate blackout roman blind solution (please see below).
Our blackout lining is available in white, almond or pearl.
Thermal Linings:
For increased thermal properties, we offer an ivory thermal lining to further reduce drafts and retain warmth.  This has a 1 pass coating that delivers increased thermal properties.  Please note this lining is not a blackout lining.  Please read our Thermal Lining blog post for further information.
Thermal Linings (for roman blinds):
If you require thermal properties for your roman blind, we would recommend a bonded interlined or bonded blackout interlined blind.  A bonded interlining offers the same insulation properties for blinds as a thermal lining for curtains.  Please refer to the section below.
Interlining Curtains:
Interlining curtains comprises of an extra piece of fabric that sits between the curtain and the lining. This can be added to standard lined or blackout lined curtains.  The interlining acts as padding to increase the thickness and weight of the curtains for a fuller appearance. This also improves their drape and hang.  Interlinings make curtains look thick and sumptuous for added luxury.  They also offer increased privacy, provide an additional protective light barrier, help to retain warmth by trapping the air and reduce noise pollution.  Interlined curtains are suitable for any curtain heading, however, we don't recommend interlining for the wave curtain heading style.  If you put too much weight into a wave curtain, it can flare out at the bottom. Wave curtains are, therefore, more suited to a standard or blackout lining.  We would always recommend a silk curtain is interlined to help protect the fabric.
We specify a pre-shrunk 100% cotton Domett interlining that has greater dimensional stability and a low residual shrinkage.  It is a medium weight interlining to improve the drape and add body to your curtains without adding in too much weight.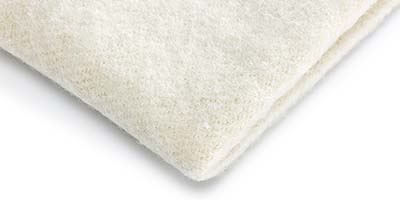 Interlining Roman Blinds:
For a fuller, more luxurious look to your roman blinds, we offer the option of adding a bonded interlining or bonded blackout interlining to your specification.  A bonded interlining uses a sateen lining on the outer side, bonded to a sumptuous, fleece padded lining (on the inside) for improved body and drape.  We prefer to use bonded interlinings for blinds rather than an extra padded layer that we use for curtains, as it delivers a neater finish with sharp and crisp pleats.  The addition of a bonded lining also helps to reduce drafts and retain warmth.  A bonded interlining adds weight to the blind, which results in a more luxurious, polished look.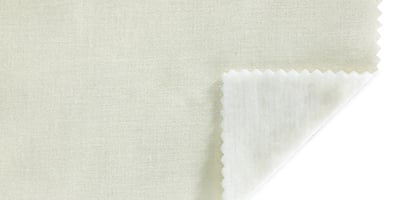 Please note there will be a small amount of light visible through the stitching on the rod pockets.  This is minimal and a standard specification for a blackout roman blind.  We do however offer an ultimate blackout roman blind solution that will further help to reduce any light ingress through the pin holes (please see below).
We offer bonded and bonded blackout interlining options in almond, white and pearl.
The Home Of Interiors Ultimate Blackout Roman Blind Solution:
We have introduced the option of adding an additional layer of blackout lining on the back of a bonded blackout interlined blind to further reduce light bleed.  The only visible light will be through the single stab stitching (which are like pin pricks). This is unavoidable due to the construction of a roman blind.
Unlined Curtains and Blinds:
Voile and sheer fabrics have been designed to be unlined.  They are ideal to let light naturally flood into a room whilst providing some shading/privacy.  Unlined sheer/voile wave curtains are particularly popular across sliding or bi-fold doors, or large expanses of floor to ceiling glass.  Against a black backdrop, when it's dark outside, an unlined voile/sheer takes the look of an opaque fabric, creating a warm and inviting atmosphere.
We have categorised our fabrics by 'fabric type' to help you refine your search and find your perfect fabric more easily.  Our semi-sheer fabrics also work well unlined.  They have a denser weave than a voile/sheer so offer increased privacy and shading, yet still allow light to come through the fabric.  Unlined, they deliver a beautiful floaty, relaxed look and add warmth and texture to your living spaces.