The Silent Gliss 3840 and 3870 tracks are both cord operated curtain track systems that are available in a variety of colours and finishes. They are both compatible with the Silent Gliss 2C gliders, which are quiet and smooth-running and wave gliders which are required for the popular wave curtain heading style.  The main difference between the two tracks is their shape.  The 3840 track has a rounded profile, whilst the 3870 track has a more square shape profile.
The end pulling housing is also slightly different on the two tracks. On the 3840 track, it sits on the end as an additional piece, while it is more streamlined into the track on the 3870 track.
Here is a table that summarises the key differences between the two tracks: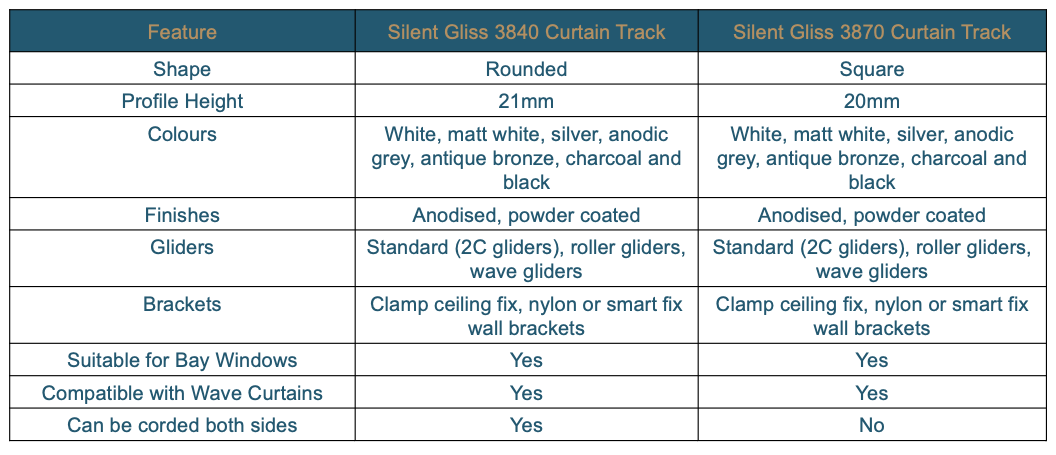 The clamp style brackets for ceiling fixing give a lovely flush fit to the ceiling.
Images below: Silent Gliss 3840 on the left hand side / Silent Gliss 3870 on the right hand side.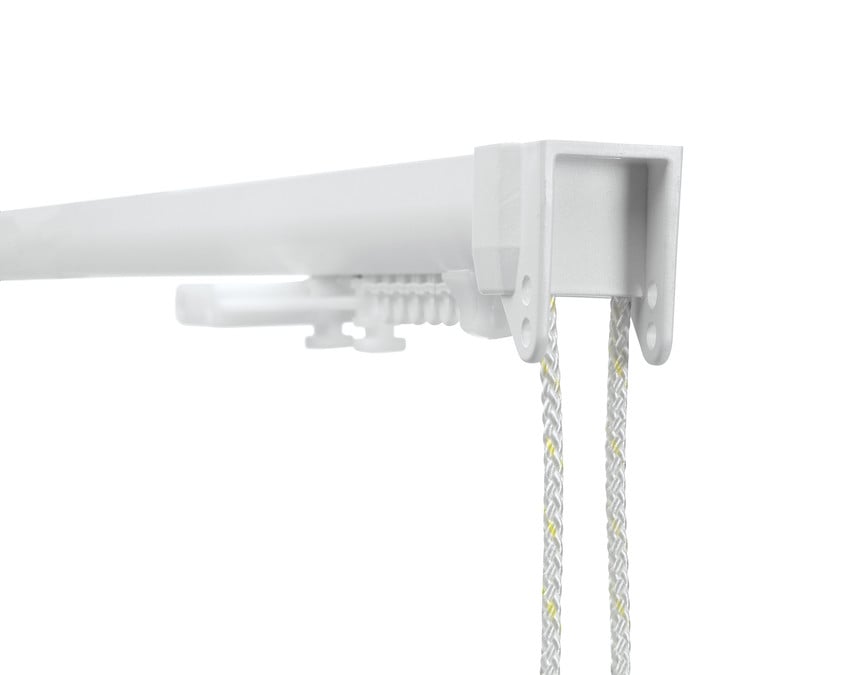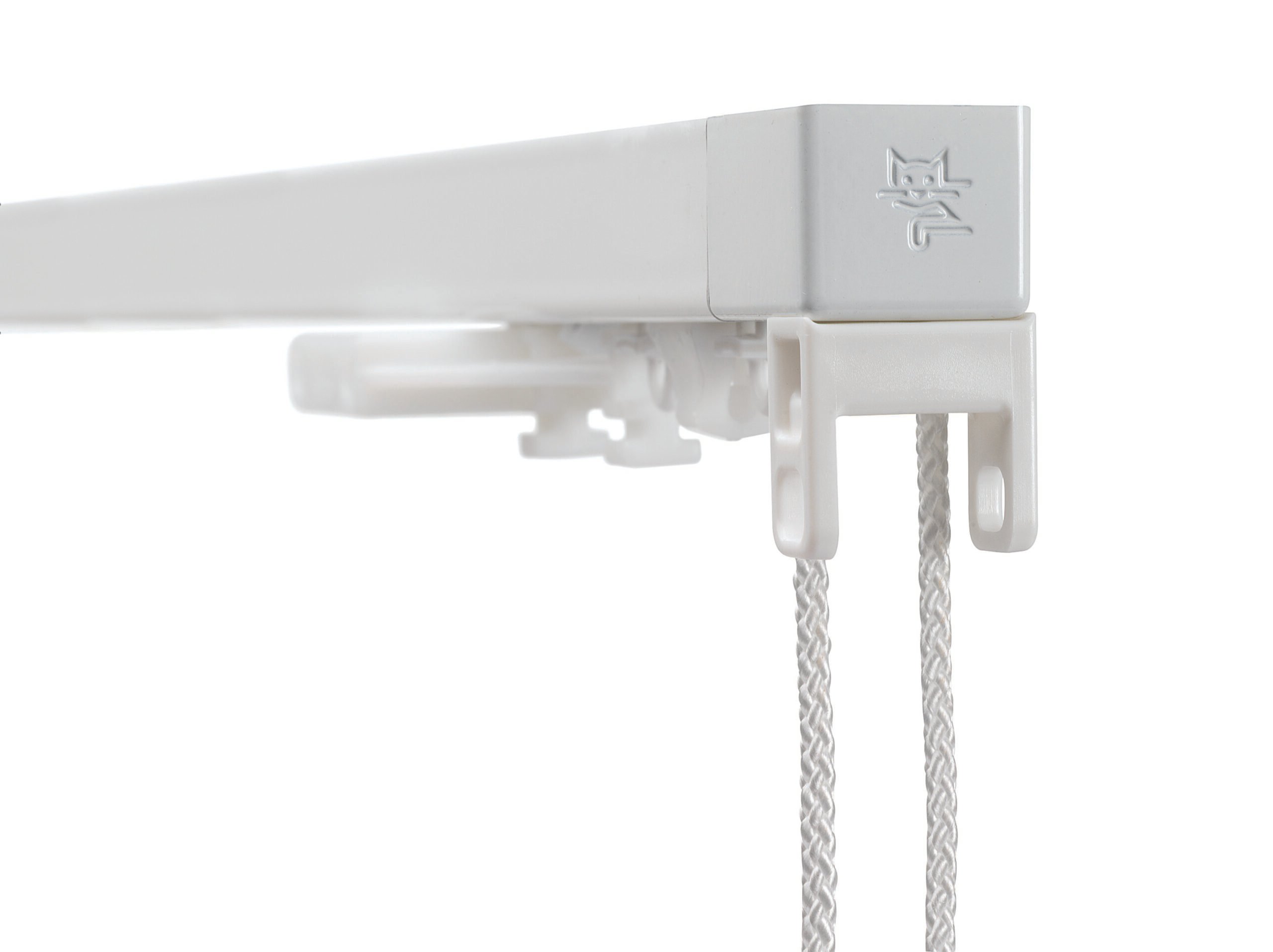 Cording Both Sides
Silent Gliss recommend straight tracks over 4m and bent tracks over 3m are corded both sides.  An intermediate pulley is required for cording both sides and this isn't available on the 3870 curtain track.  If you require a cord both sides we would recommend the 3840 track.
Now Available in Black!
To complement darker doors and window frames the Silent Gliss 3840 and 3870 tracks are now available in black to make a real design statement at your window.  Read our blog post on the Silent Gliss Black Launch for further information.
When ordering your 3840 or 3870 tracks you can specify between white and black gliders.  When black gliders are specified all track components will also be supplied in black for a cohesive look (please note the end caps on the actual track will match the track profile colour).  Black gliders and track components can also be supplied on other track profile colours, working particularly well with charcoal or antique bronze.
Ceiling Recess Fit
Ceiling recessed tracks are concealed within the ceiling, creating a sleek and modern look.  This is ideal for modern and contemporary homes.
The Silent Gliss 3870 curtain track is available with a ceiling recess profile to create a streamlined, sophisticated look.
Here are some additional things to consider when choosing a curtain track:
The size of your window: make sure to choose a track that is wide enough to accommodate your curtains.  The stack back on wave curtains can be calculated mathematically.  Curtains will stack approximately 18cm for every metre of track with 80mm wave gliders, and 23cm per metre of track with 60mm wave gliders.
The weight of your curtains: if you have heavy curtains, you may need to choose a track that is designed to support heavier weights.  Please check the weight guides on the 3840 and3870 product pages on the product specification tabs.
The type of brackets you want to use: there are a variety of bracket options available, so choose the ones that will work best for your installation.  Please read our blog post for further information.
If you are embarking on a home project and would like any help or inspiration, please do get in touch. We offer a bespoke design service and can provide fabric, design and paint colour advice to help you create a home you love.