The Client Brief
We are delighted to have helped a client with this stunning layering curtains project for their beautiful home. Our client came to us looking for full length curtains to add warmth, privacy and reduce the light coming into their Living Room and Bedroom. They also wanted a transparent voile layer of curtaining to provide privacy whilst still being able to enjoy the view outside and allow light to bathe the rooms by day.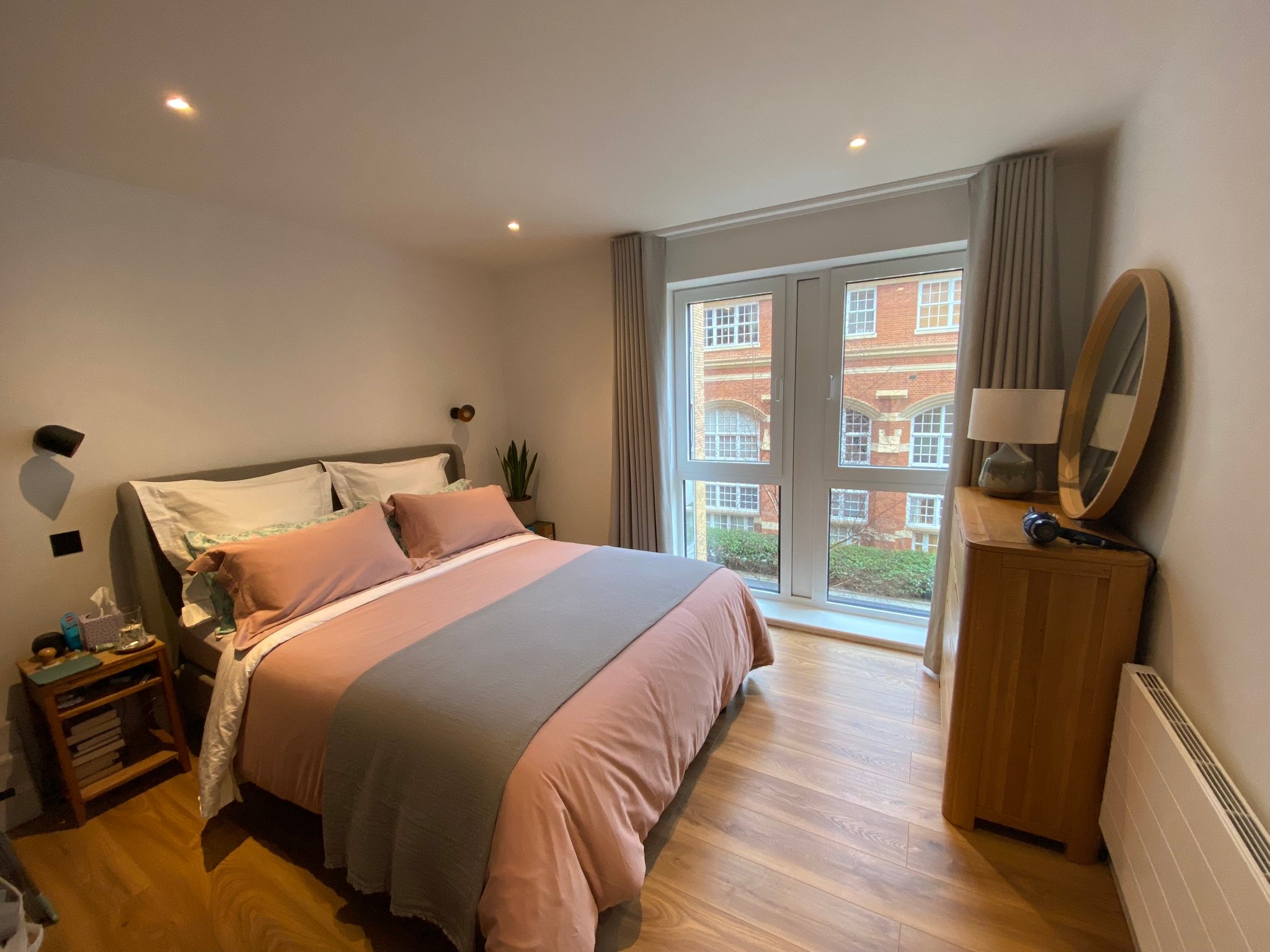 Wave Curtains
For the main curtains, our client opted for the stylish wave heading in both rooms to add warmth and cosiness. Wave curtains offer a slim stack back with a neat, contemporary, uniform appearance and are particularly popular across large expanses of glazing. Our client also opted for an 80mm wave with 140 hook spacing.
With regards to fabric choice, we recommended a wide width fabric so that our client could avoid having joins across the width of their curtains. In result, they opted for the Prestigious Textiles Viking Fabric in Aluminium, a versatile plain that complements the curtain heading well. In the bedroom, they chose a blackout lining and for the Living Room, went for our premium standard lining. Please see our Lining blog post for further information on how to choose the most suitable lining for your project.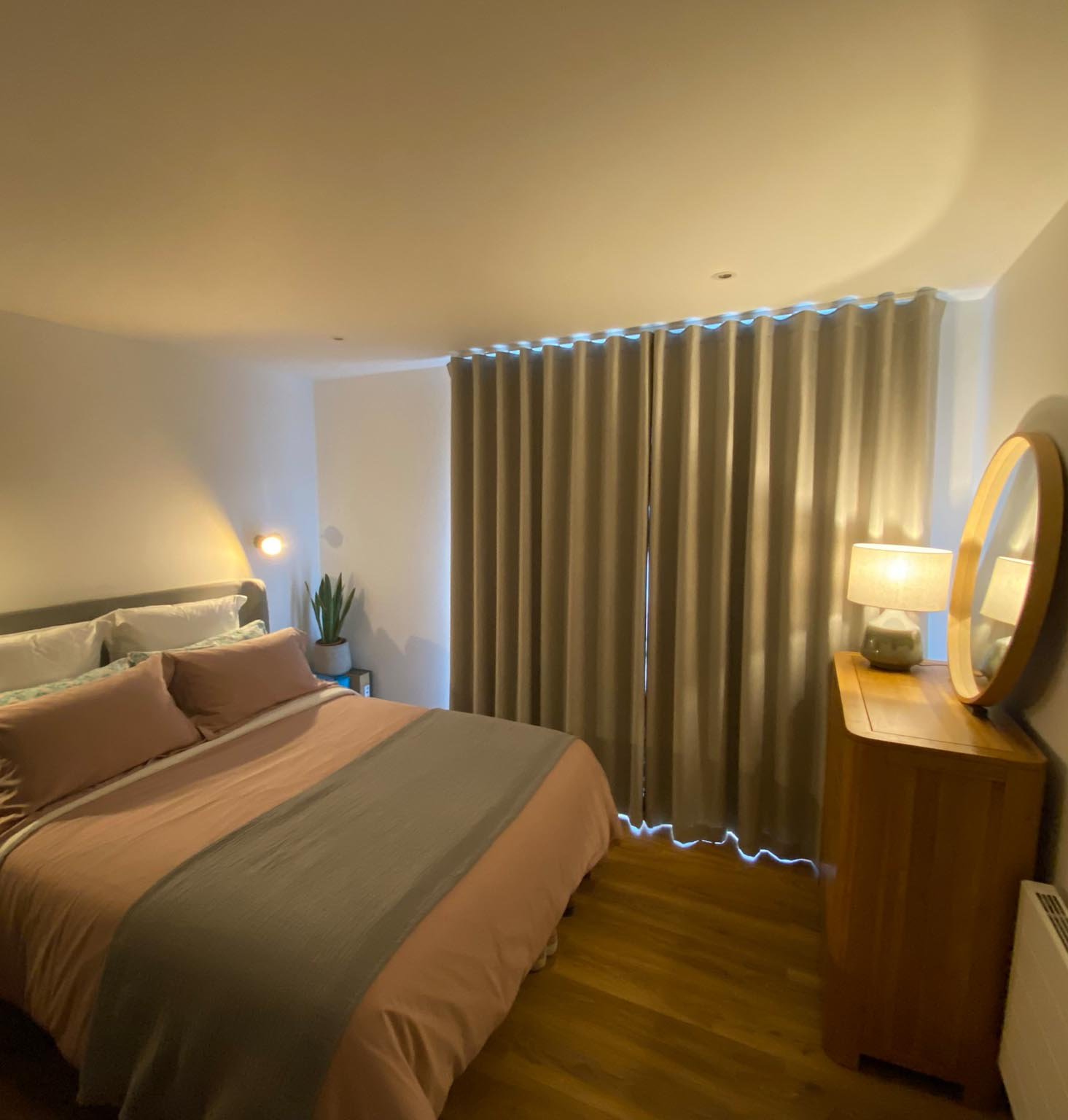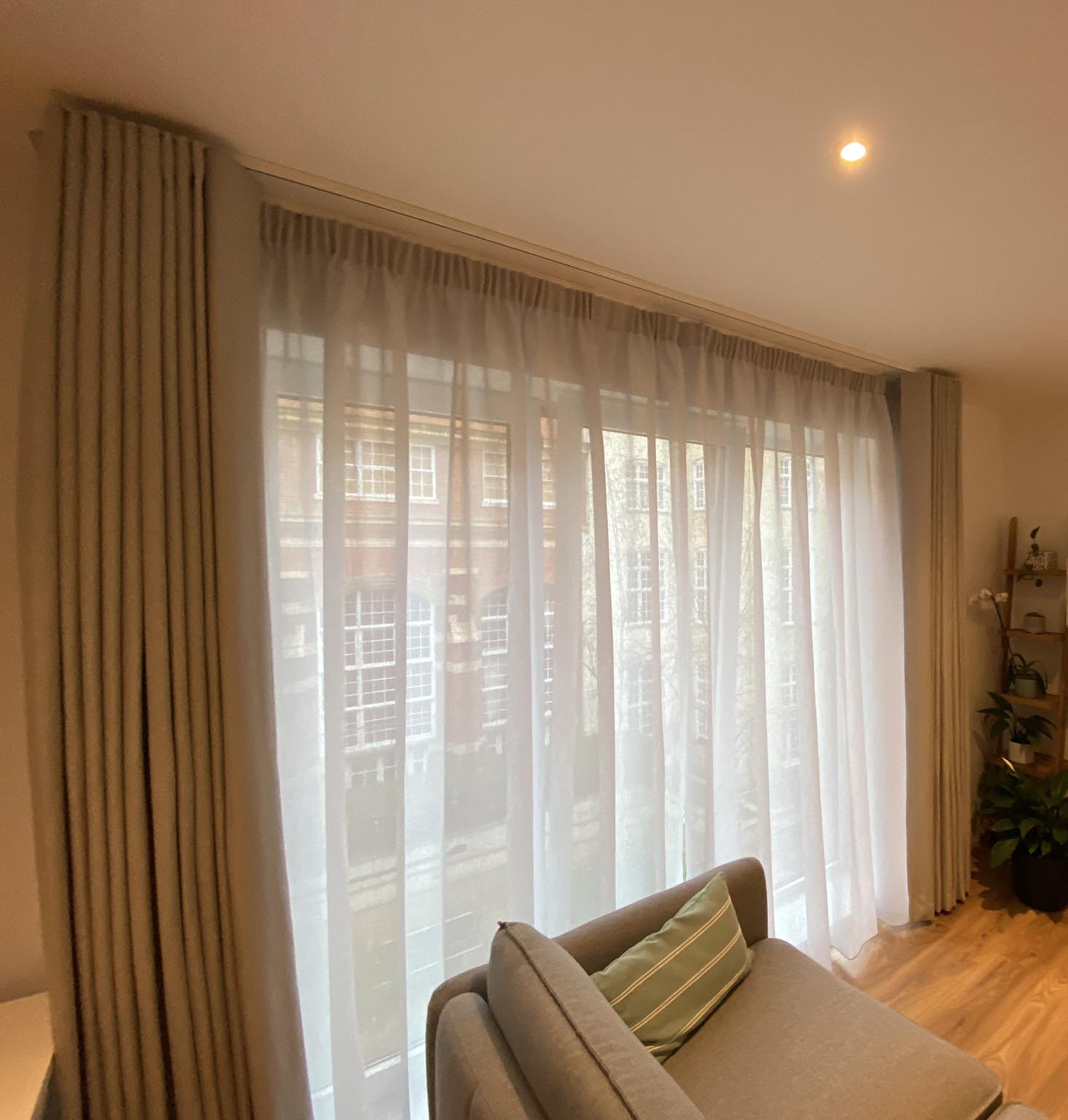 Voiles & Sheers
Voiles and sheers are perfect for layering with other fabrics to introduce various textures as well as being used as a single layer. For various levels of opacity, a transparent or semi-transparent curtain behind a thicker curtain offers shading and privacy flexibility throughout the day.
We sent samples of a range of wide width voiles to consider, offering various shades and textures in order to coordinate with the room decor and the curtain fabric which was going to sit in front of the voiles. The wide width voiles allow an uninterrupted view from the window (drop and fabric width dependant). Our client decided on the Prestigious Textiles Fenchurch fabric in Ice for both rooms. They also opted for a pencil pleat heading for the voiles.
Curtain Track Solutions
To hang the main wave curtains, our client chose the Silent Gliss 6840 track in white, ceiling fixed for a complete floor to ceiling hotel chic at home look. Purpose designed for ceiling fixing, the Silent Gliss 6840 track is an aesthetically appealing solution with a slightly curved profile for a neat finish. Identical tracks were also selected to hang the voiles behind the curtains, but with standard gliders to accommodate the pencil pleat heading.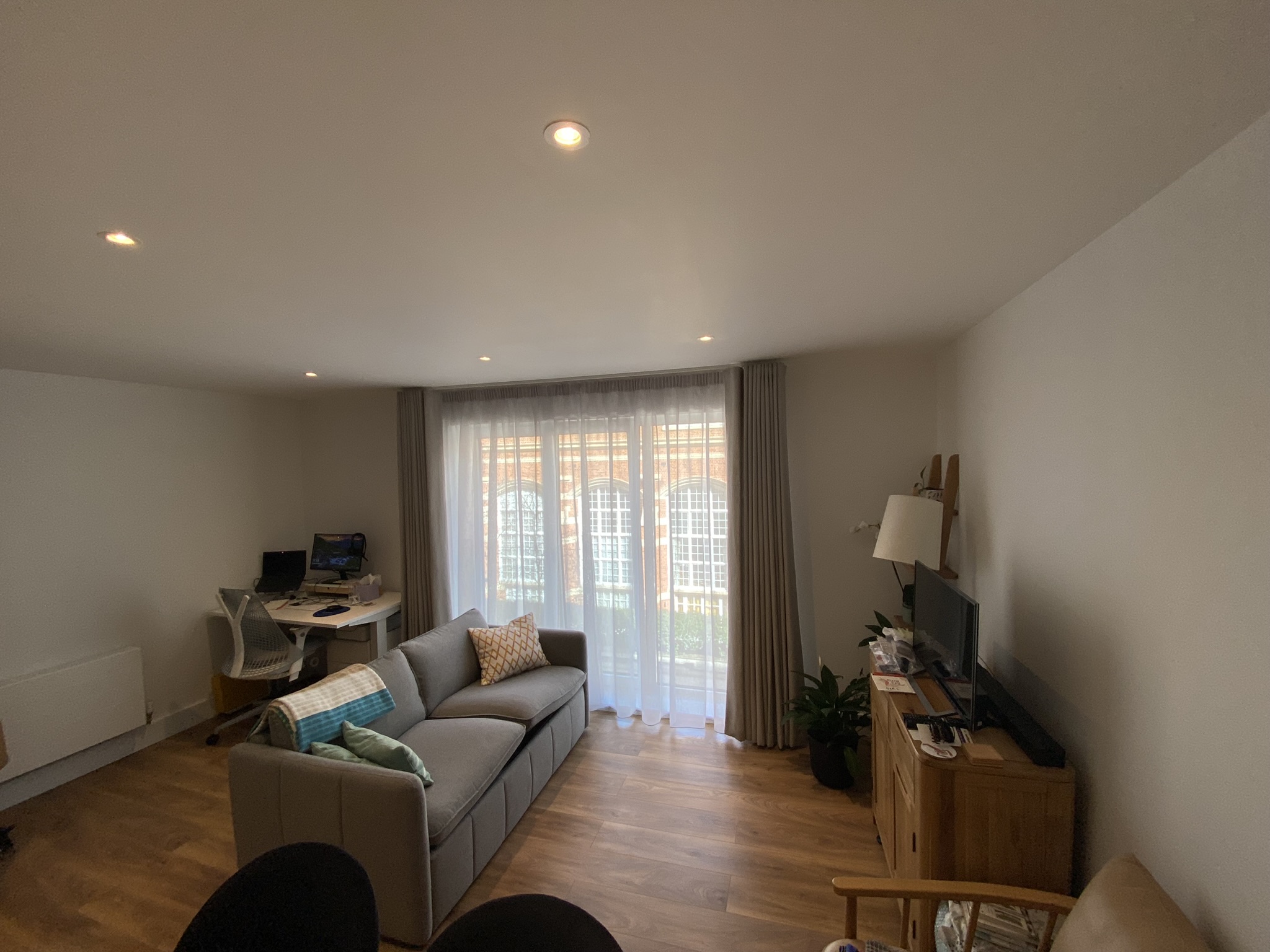 Overview
We love the end result of this layering curtains client project! The curtains ooze elegance and sophistication, providing a stylish window dressing in both rooms. The soft colour ways, varied textured fabrics and uniform wave heading also complement the spaces beautifully and help to bring a certain warmth to the rooms for an air of calm and relaxation.
If you're embarking on a home project and would like any help or inspiration, please do get in touch. We offer a bespoke design service and can provide fabric, design and paint colour advice to help you create a home you love. We can also make up your perfect window dressings with our bespoke, made to measure curtain and roman blind making service.
Email sales@thehomeofinteriors.co.uk or call us on 01590 615775.
Follow us on Instagram and Facebook: @myhomeofinteriors