Voile and sheer fabrics add a light, gentle and breezy feel to your home. They allow the room to be bathed in light so you can relish the view outside, whilst offering a level of privacy and shading from the outside.
There are an array of patterns, fabrics and colours available to choose from. The wide width voiles and sheers allow for the width of the curtain to be seamless for uninterrupted views to the outside (drop dependant).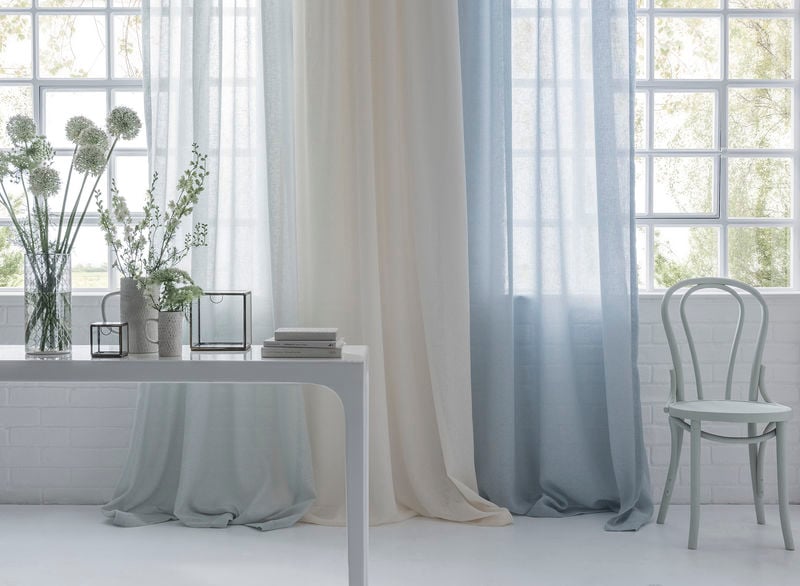 The colour ways and patterns of the voiles and sheers work well with a range of interior styles. The soft sheers in gentle blues, neutrals and whites lend themselves to a soft, breezy and fresh coastal style (see image above for the Clarke & Clarke Midori voiles). Please see our Traditional Coastal Trend Guide and Contemporary Coastal Trend Guide for more design inspiration and ideas.
The Clarke and Clarke Midori Voiles are also available in richly hued colour tones such as Raspberry and Gold. These offer a dramatic impact when layered with colourful, maximalist prints and striking, bold designs.
Purity Voiles by Harlequin
This sophisticated range of wide width voiles offers timeless elegance and appeal (see image opposite). The Purity Voiles collection includes plains, stripes and a chevron pattern with embroidery detail and layered bands.
All come in a gentle colour palette, working well with the complementary purity fabrics and wallpapers.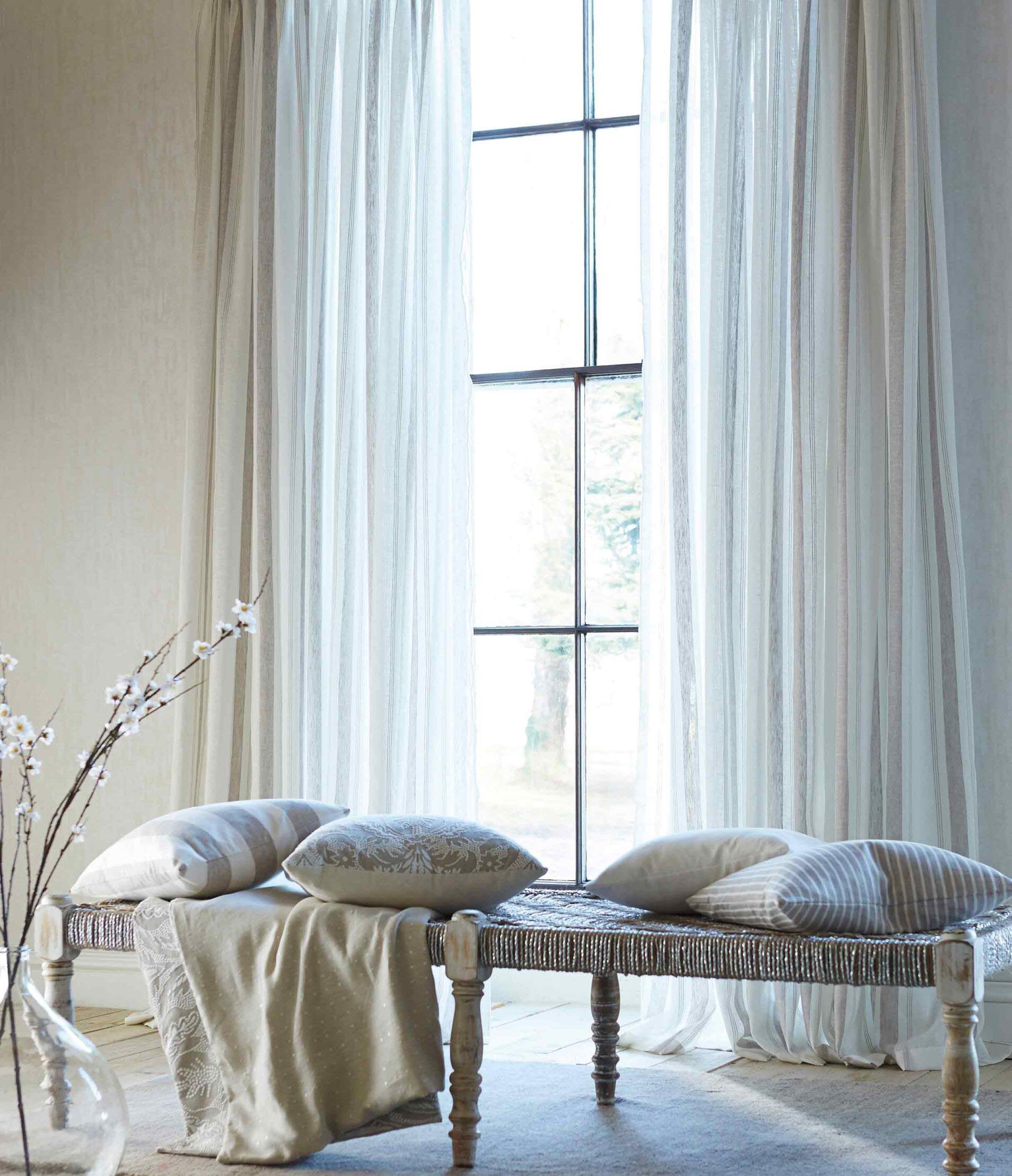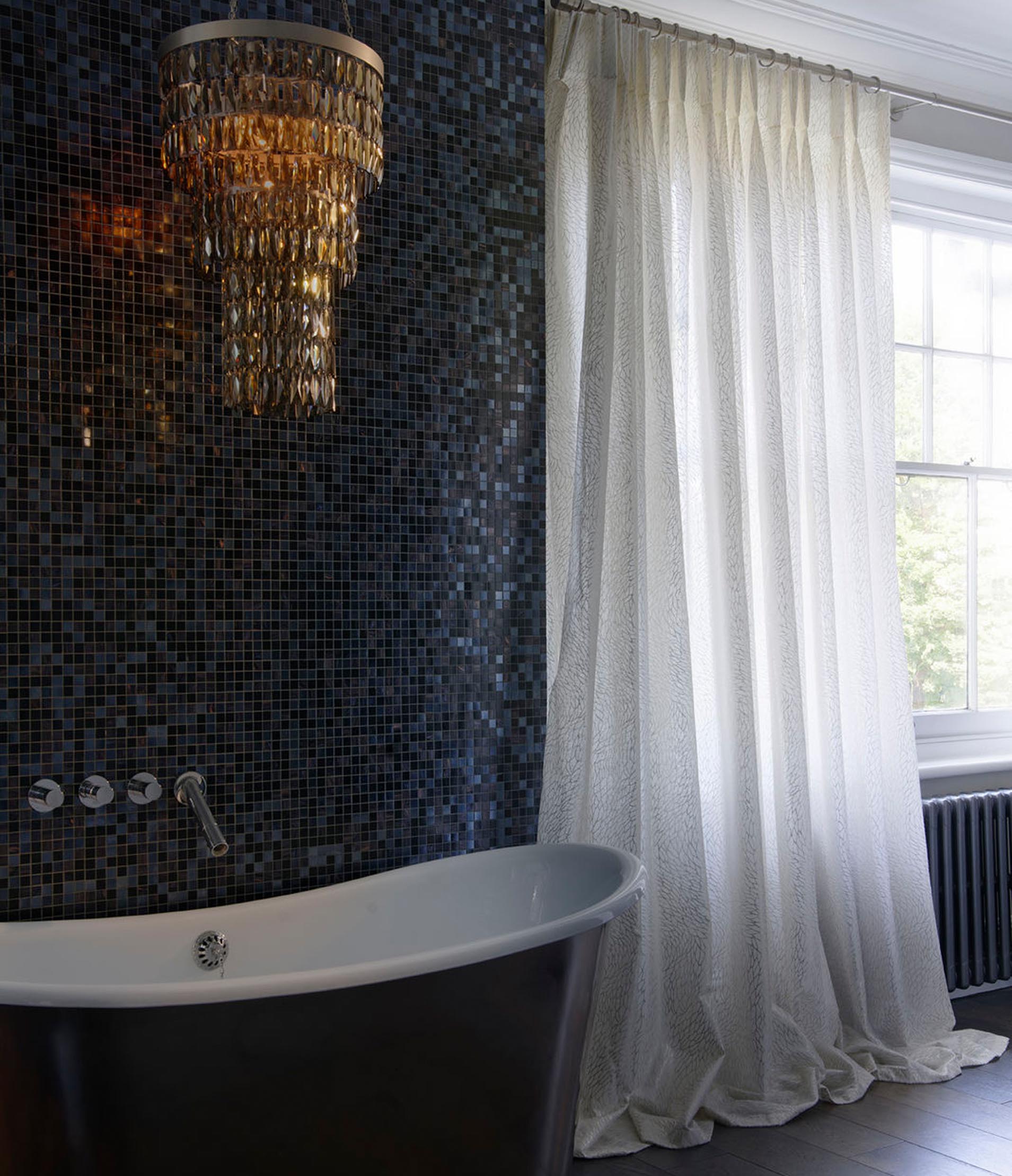 Lusso Sheers by Clarke & Clarke
The Lusso sheers collection by Clarke & Clarke offers an array of eye-catching designs, including a detailed marble and ombre effect.
The range comes in a delicate colour palette and is designed to pair perfectly with the Clarke & Clarke Lusso 2 fabrics, incorporating luxurious metallic designs.
Starburst by Prestigious Textiles
Prestigious Textiles offer a superb choice of wide width voiles in their range.
Starburst is one of their elegant wide width sheer collections. Glistening with metallic highlights, foiled motifs and sparkling sequins, these fabrics are sure to add a touch of glamour and individuality to your room scheme. Each design in the range comes in a gentle and co-ordinated colour palette (see image below).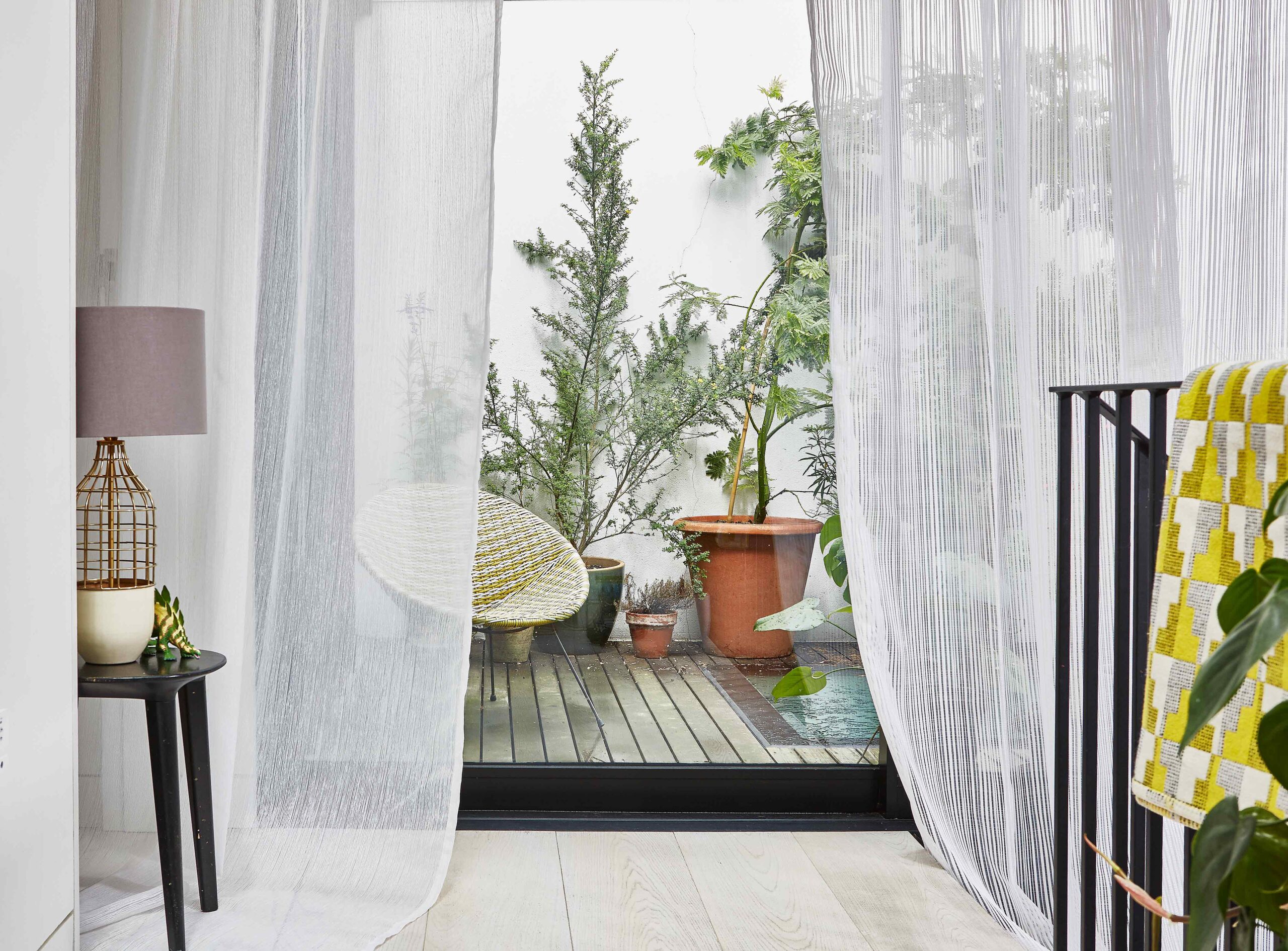 Layering with voiles
Voiles and sheers are perfect for layering with other fabrics to introduce various textures as well as being used as a single layer. Please see the image below for the new Silent Gliss Swiss Pleat voile, layered with a Silent Gliss wave curtain.
For various levels of opacity, a transparent curtain behind a thicker curtain offers shading and privacy flexibility throughout the day. Please see our range of double poles and double and triple tracks, offering the ideal solution for layering curtains.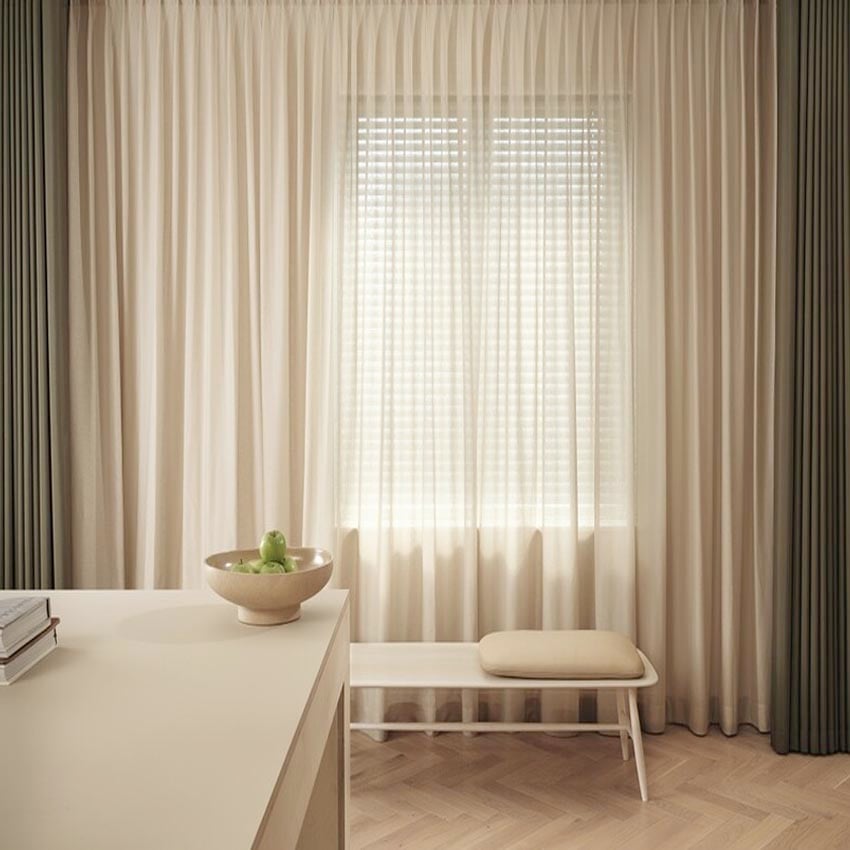 Overview
Voiles and sheers offer a timeless elegance and work perfectly in traditional and more modern interiors alike. They bring versatility to a room, creating a layered, soft effect. Alternatively, choose one of the wide widths to create a seamless contemporary wave curtain.
The fabric designs, textures and colour palettes of the ranges work in harmony together, bringing a touch of sophistication to your home. Voiles and sheers add a light and airy element to your window dressings and overall room scheme, perfect for the Summer season.
If you would like any colour and fabric advice or fabric swatches sending out, please do get in touch. We also offer a made to measure curtain and roman blind making service, should you wish to create the perfect sheer / voile window dressing.
Email sales@thehomeofinteriors.co.uk or call us on 01590 615775 and we will be happy to help.
Follow us on Instagram and Facebook to keep up to date: @myhomeofinteriors