Clarke & Clarke Pomarium is a carefully curated collection of decorative prints and embroideries. Pomarium, the Latin name for orchard, is a capsule range of exotic flora and fauna. The prints conjure up thoughts and feelings of warm, hazy summer days and beautiful images of orange and lemon groves. It is an idyllic collection for any conservatory, orangery or summer house with its lively and zesty inspired designs.
The collection is based on four designs: Agrias; Falena; Sicilian and Sorento. The Sorento is available in both a viscose/linen mix and a soft velvet. The designs have a suggested range of Clarke & Clarke Amalfi plains, Windsor gingham checks and the Breton stripes to perfectly co-ordinate your chosen colour scheme.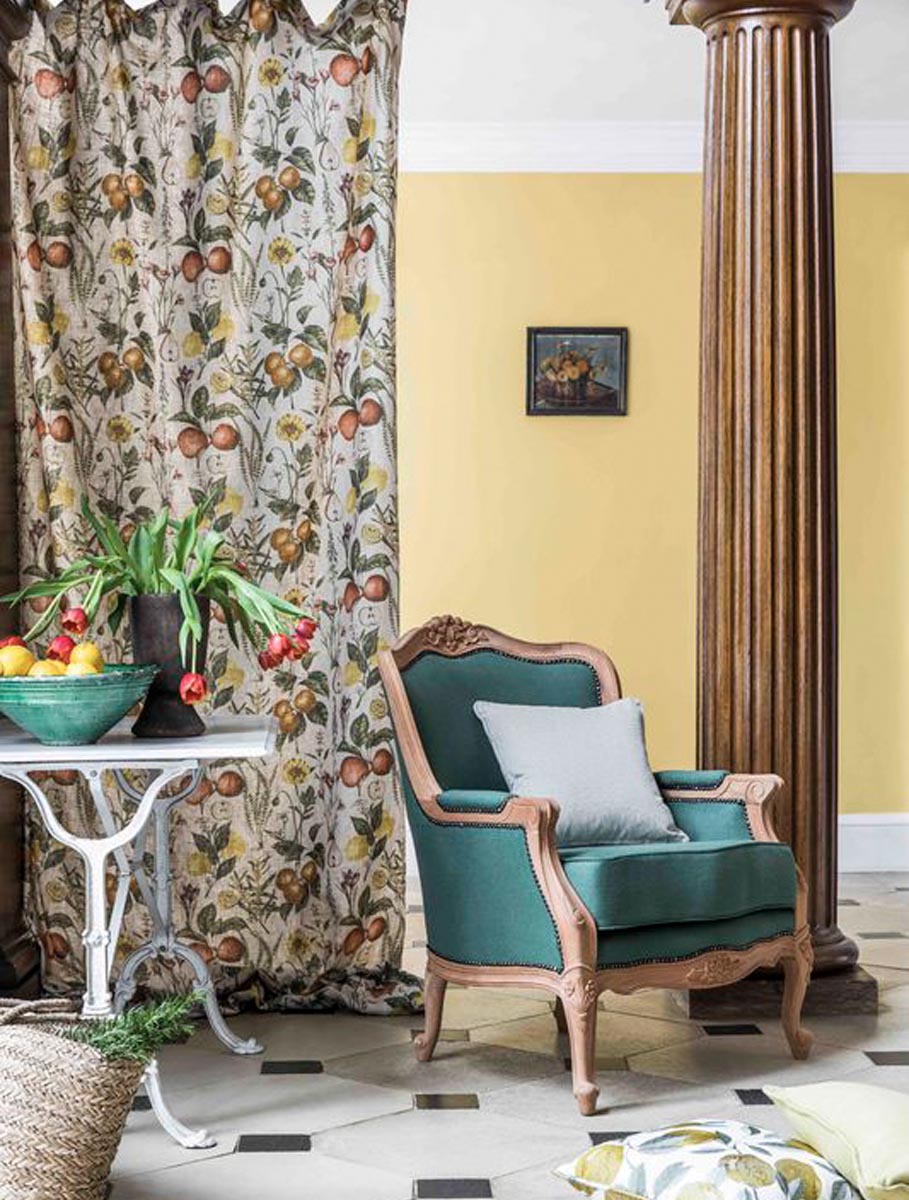 Sicilian is a beautifully detailed embroidered fabric. The rich colours of the embroidered summer fruits perfectly complement the shades of the green foliage and the neutral coloured ground. The fabric would be perfect for conservatories, orangeries or a living room where you would like to introduce a fresh and summery air into the room.
The Sicilian Lemon matches perfectly with the Clarke & Clarke Amalfi Chartreuse and Forest. The Amalfi can be introduced as roman blinds, cushions or upholstery to harmoniously integrate your chosen colour scheme. Please see the fabrics below for a suggested colour selection for the Sicilian Lemon fabric.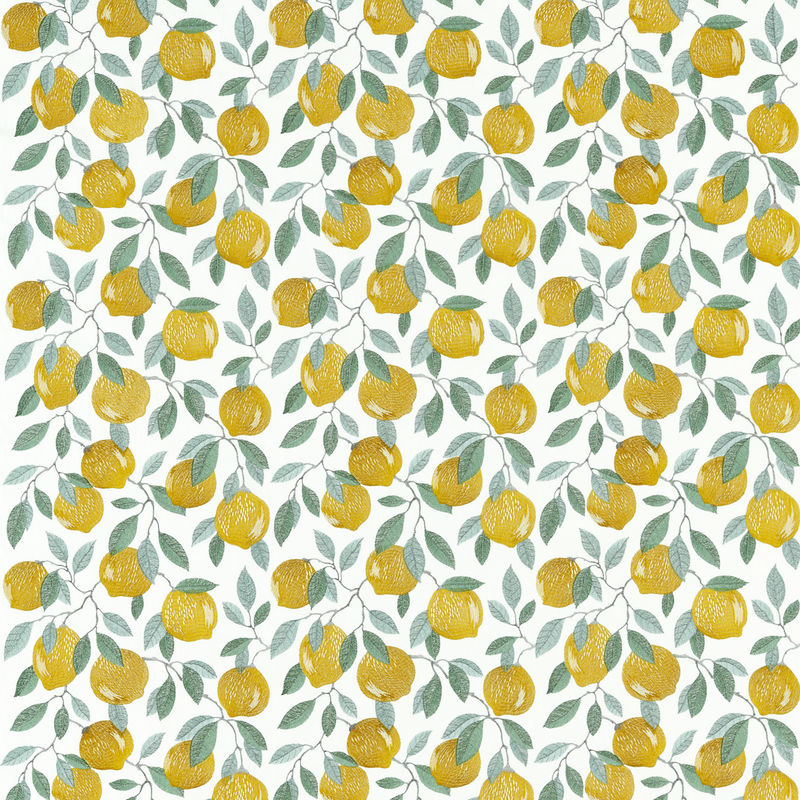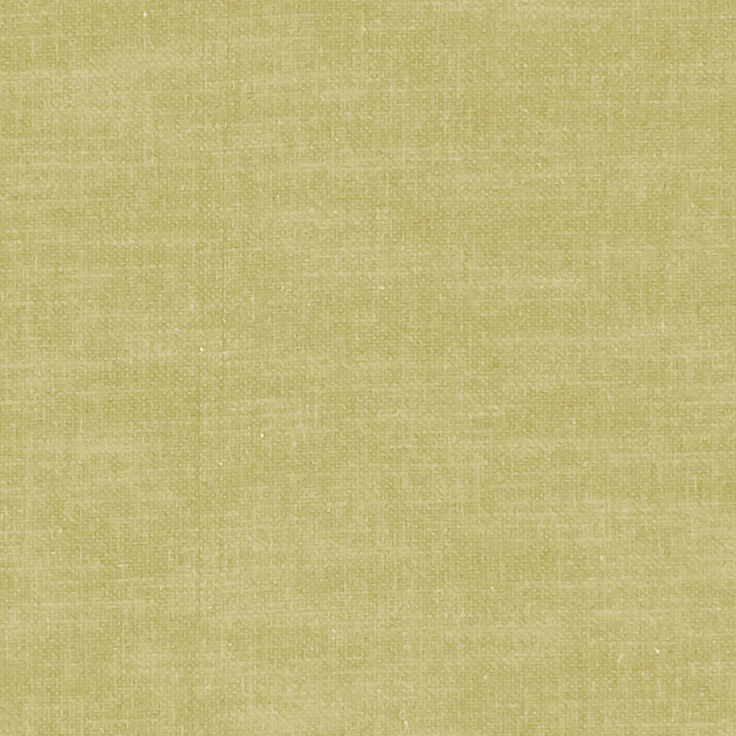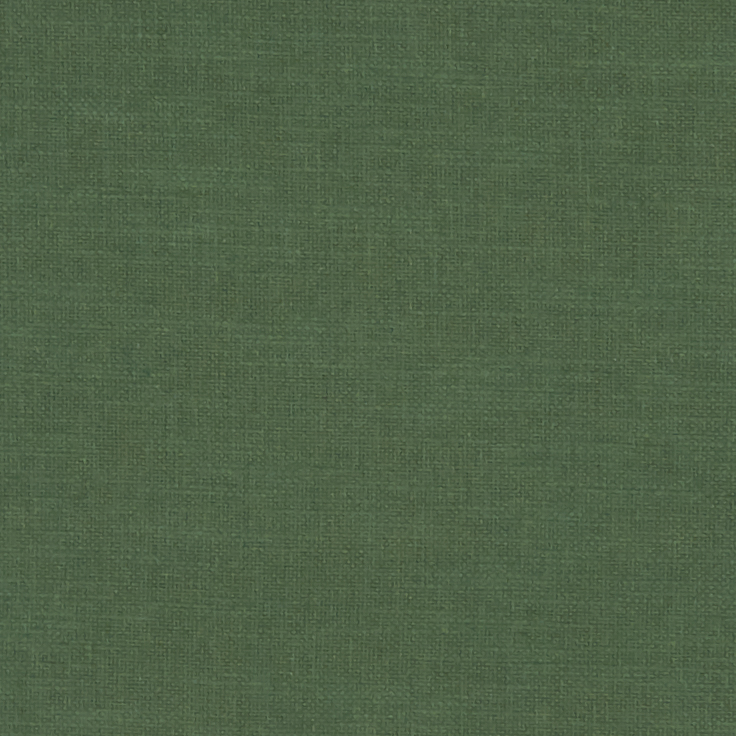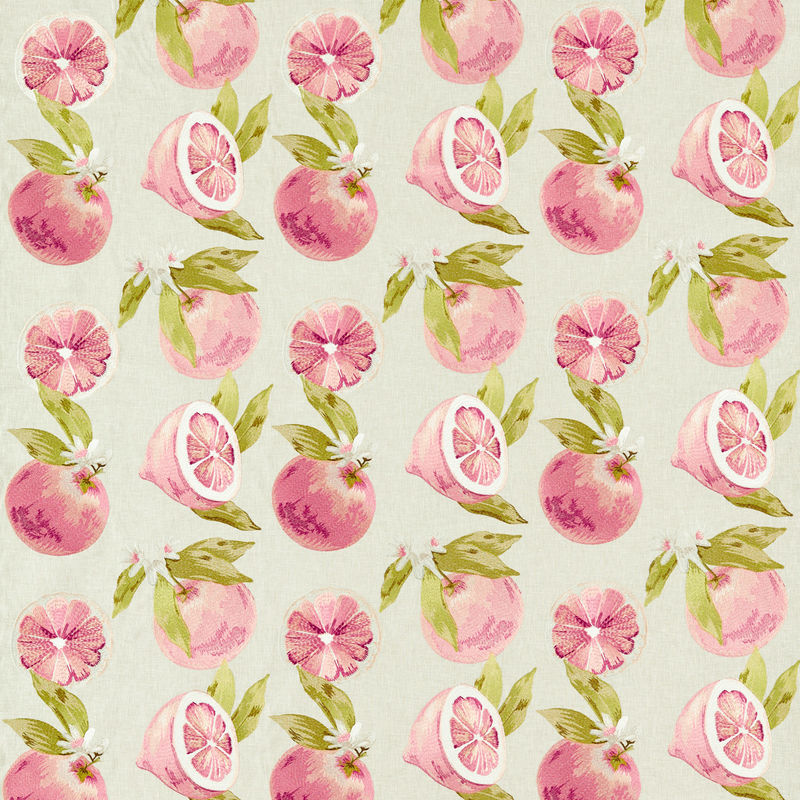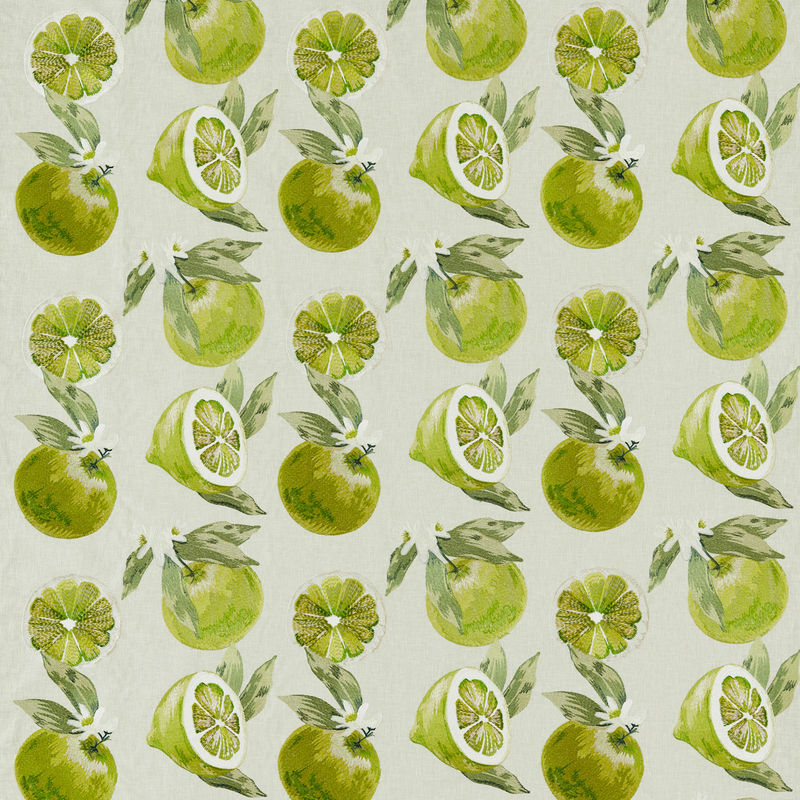 Sorento
Sorento is available as a striking viscose/linen mix print in four soft colour ways, incorporating a pattern of fruits, flowers and foliage.
For a striking impact adding depth and jewel-like tones to your room, Clarke & Clarke have also produced the Sorento on a velvet in two rich colour ways: Ebony and Teal. See the image opposite for the Sorento Velvet in Teal.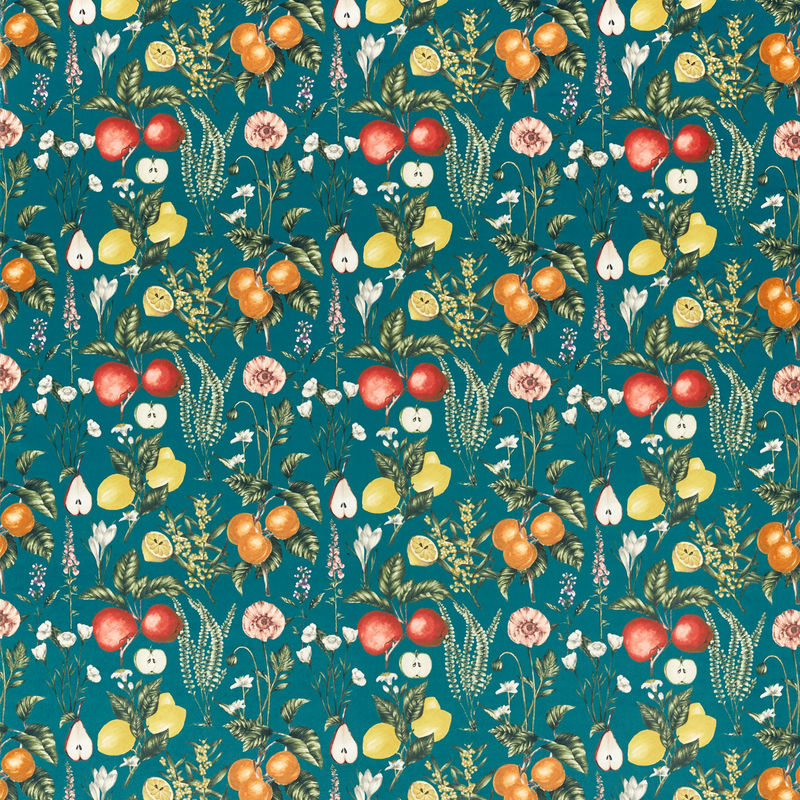 Overview
The Clarke & Clarke orchard inspired Pomarium Collection is a perfect choice to bring a fresh and breezy taste of summer into your home. The fabric designs, textures and colour ways work harmoniously with the plain Amalfi, striped Breton and checked Windsor collections, bringing a co-ordinated but lively look to your colour scheme. As a collection, the fabrics are a beautiful inspiration for your window dressings, accessories and overall room scheme.
If you would like any colour and fabric advice or fabric samples for Pomarium and the co-ordinating collections, please contact us.
Email: sales@thehomeofinteriors.co.uk or call us on 01590 615775.
Follow us on Instagram and Facebook: @myhomeofinteriors