Client Brief
A local client approached us for some help in choosing a fabric for a new roman blind to offset the window in their kitchen project. They were also looking for a complementing paint colour to decorate the surrounding walls. As their kitchen units are pale grey, the client wanted to add some warmth to the room whilst creating a bright and fresh look to help bring the outside in.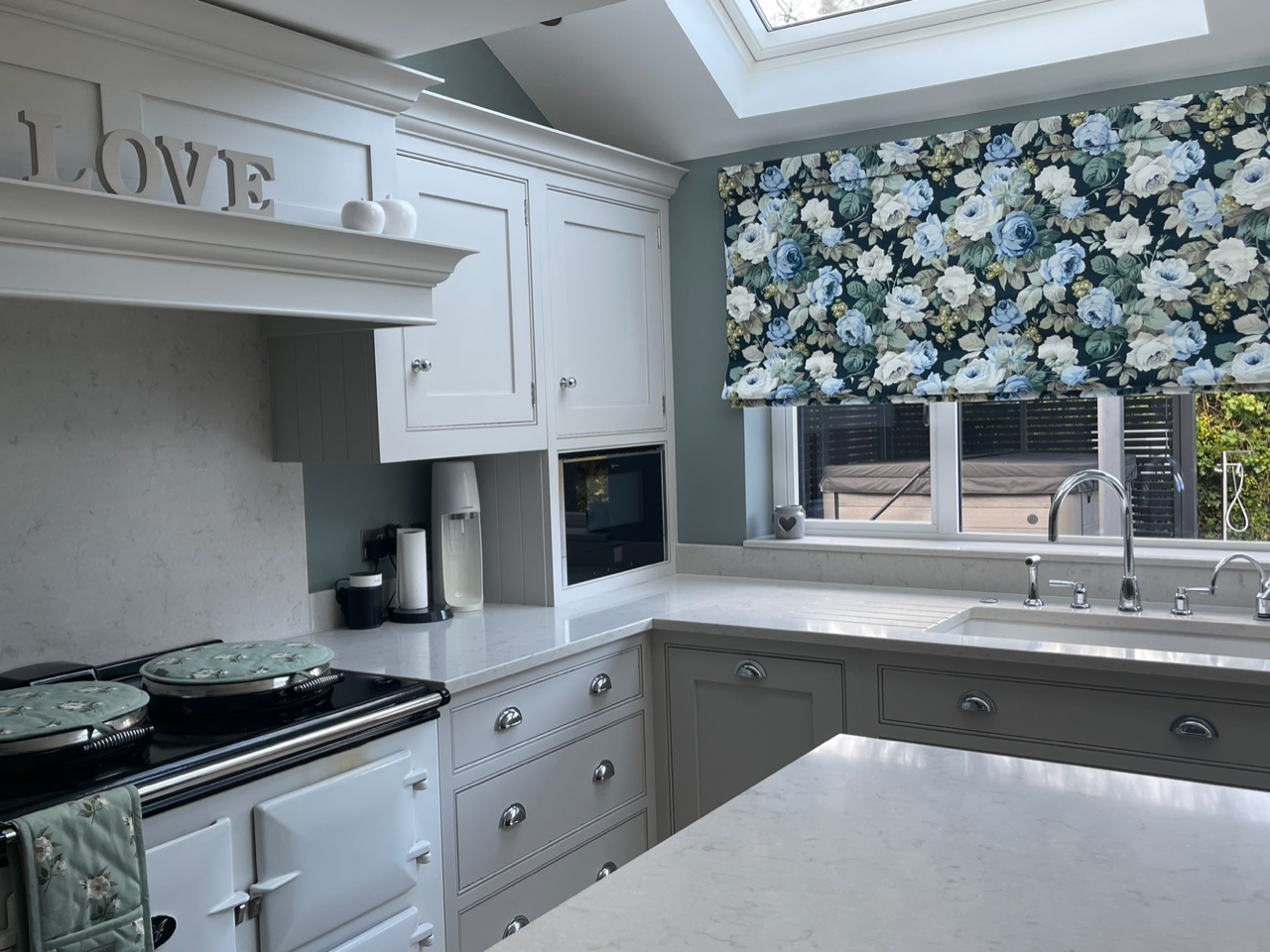 Fabric Selection
To kickstart the project, we started with the blind fabric choice as it's easier to match a paint to a fabric rather than the other way around. Having reviewed various fabric collections, the Sanderson One Sixty range quickly became the clear favourite! Sharing some of Sanderson's most loved, archive designs reimagined in fresh, contemporary colour ways, One Sixty is an iconic choice enriched with charm and heritage.
Our client loved some of the classic florals the collection had to offer and requested samples for the Chelsea and Stapleton Park fabrics. After some consideration, they opted for the stunning Chelsea fabric in the Forest / Indigo colour way.
Blind Solution
A made to measure roman blind with a Somfy motorised headrail was specified for this project. The headrail was concealed within a blind pelmet box, perfectly pattern matched for a seamless and polished look. Given the motorised functionality, our client was also able to integrate the blind with their Somfy TaHoma Switch, allowing automatic use via an app for added convenience, privacy and security. Our client set a 'scene' on the app to open the blind at 7:30am and close the blind in the evening. The blind is also set to close just above the sink so that water doesn't splash on the fabric!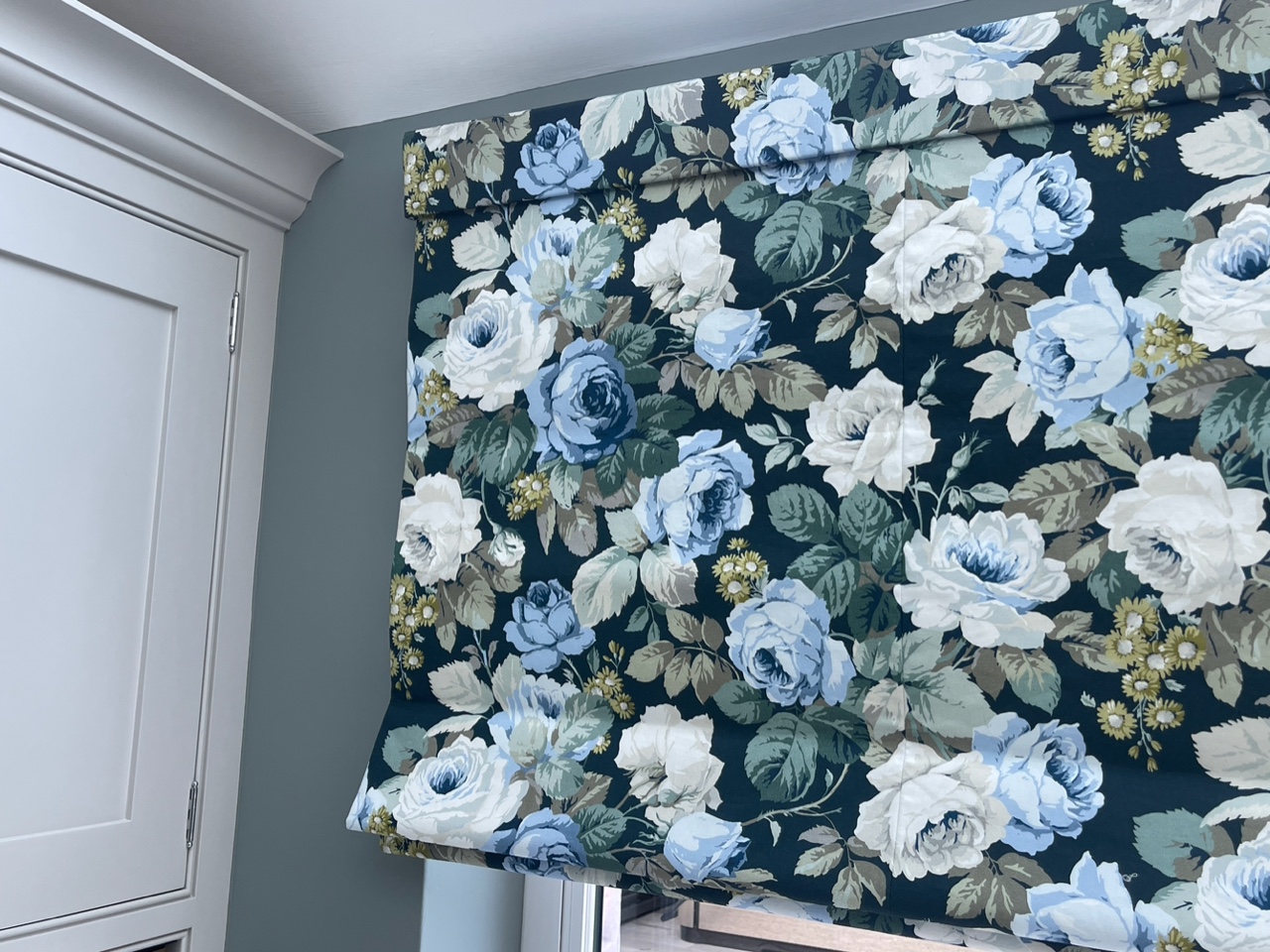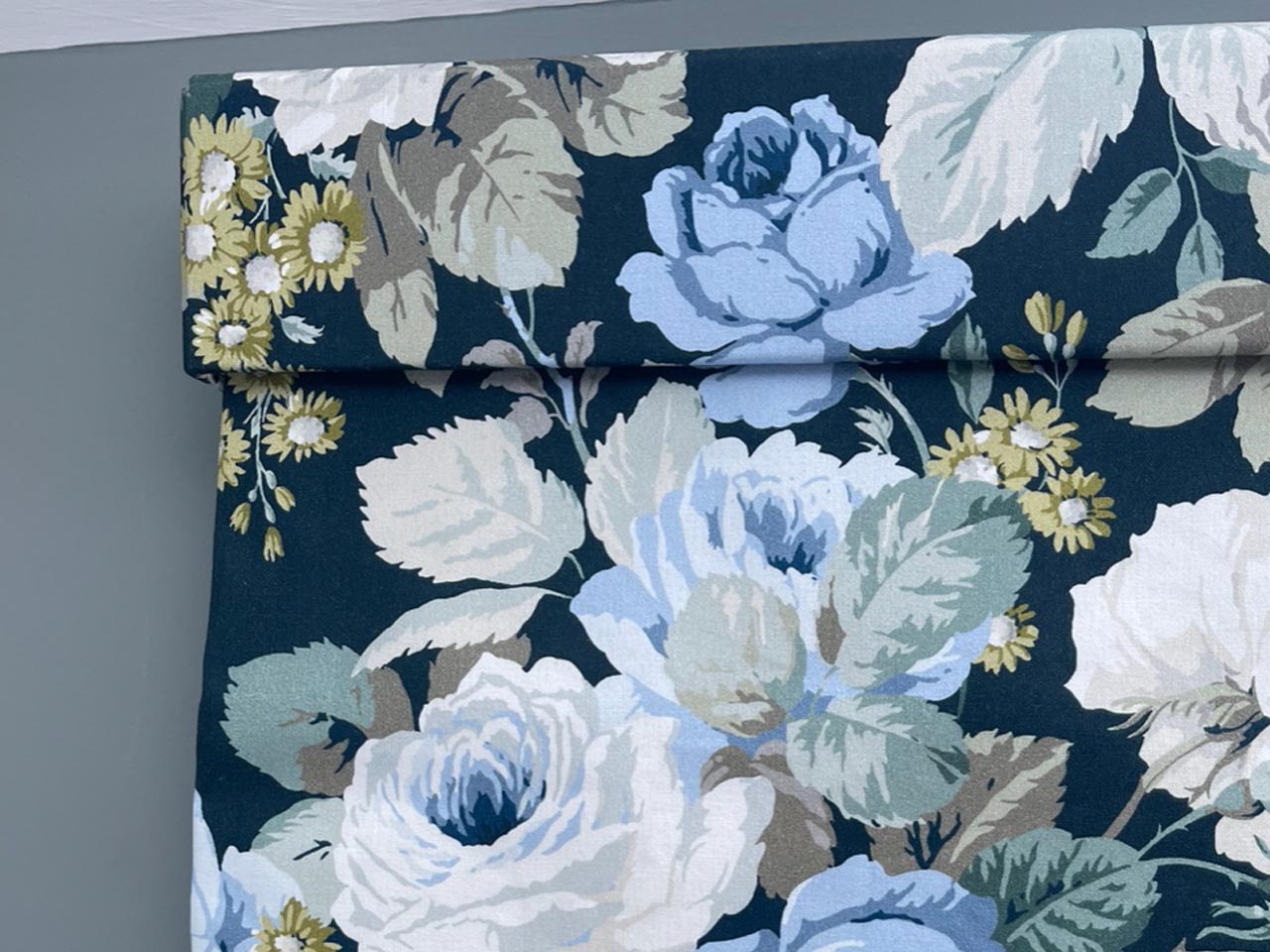 Paint
In addition to the blind, our client wanted a paint colour for the kitchen walls that would work harmoniously with their new window dressing. They sampled various green tones and decided upon Zoffany Aubusson which perfectly complements the blind fabric. As their kitchen is a high traffic area with teenage children and a dog, our client also chose the Elite Emulsion paint. This finish is durable and can be wiped clean to help maintain the walls and keep the kitchen looking fresh.
Flow throughout the Home
Creating flow in home interiors is the art of designing a space so that it feels cohesive and inviting, with each room transitioning seamlessly into the next. This can be achieved through a variety of elements from complementary colours and patterns, to flooring, furniture placement, lighting, accessories and soft furnishings.
To help create flow and consistency throughout their home, our client chose to replicate the blind fabric with a couple of cushions in their utility room and a blind in their downstairs toilet. This adds an air of unity to their downstairs rooms, whilst giving each space their own focal point.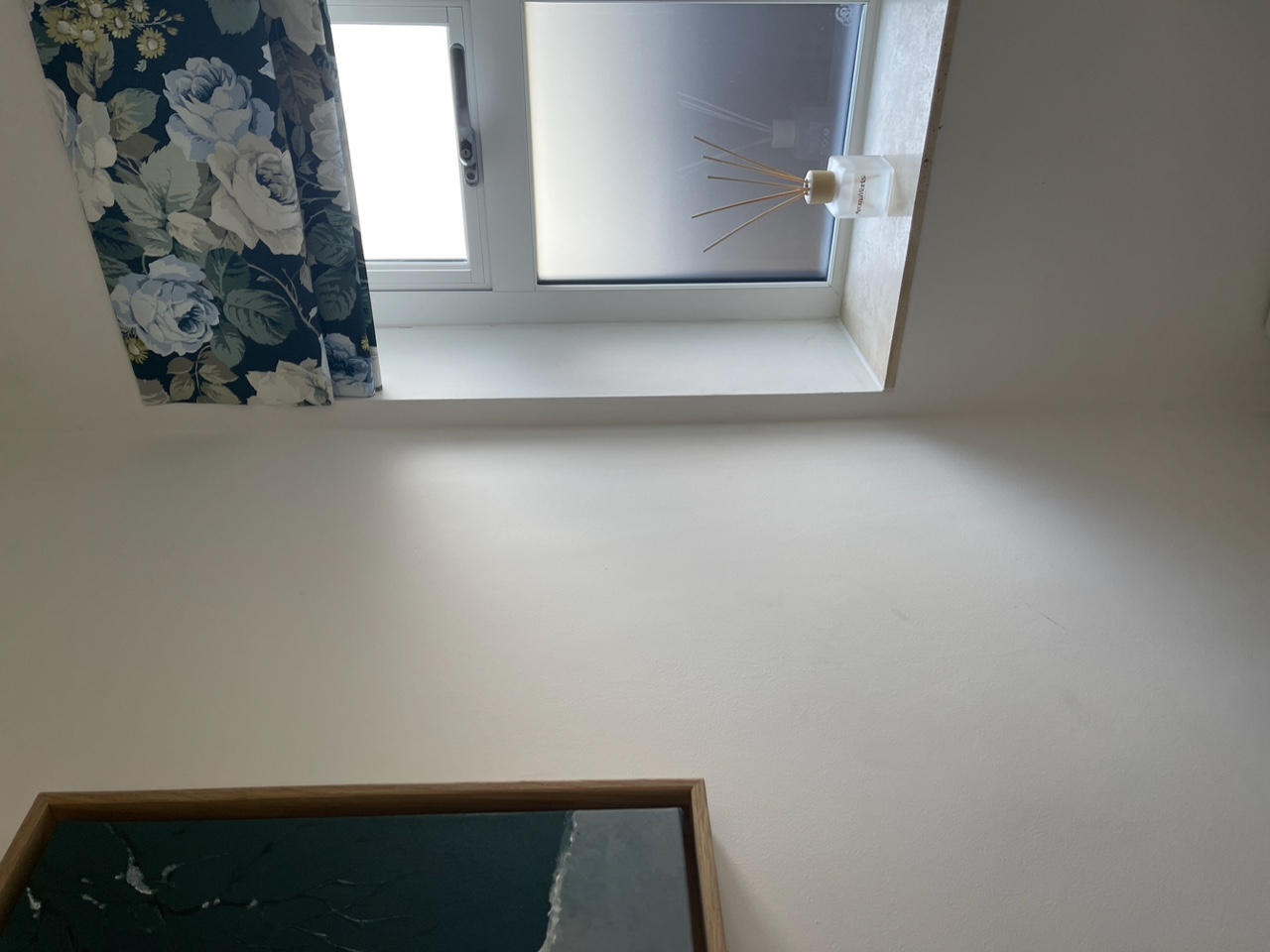 Overview
Our client is delighted with the end result! The blind adds style and charm to the kitchen in a way that is both contemporary and convenient. The paint also works effortlessly with the fabric, picking up on colour accents within the design to complement it tonally. The outcome is simply stunning. By carrying their chosen fabric design across multiple rooms, our client has also created an interior that flows seamlessly for a stylish and inviting feel!
If you're embarking on a home project and would like any help or inspiration, please do get in touch. We offer a complimentary bespoke design service and can provide fabric, design and paint colour advice to help you create a home you love. We can also make up any fabric into your dream window dressing with our bespoke, made to measure curtain and roman blind making service.
Email sales@thehomeofinteriors.co.uk or call us on 01590 615775.
Follow us on Instagram and Facebook: @myhomeofinteriors