Introducing the iconic One Sixty fabric and wallpaper collection by Sanderson. A fusion of old and new, this range launches existing designs in new, exciting ways for a fresh, contemporary take. Discover reimagined classics in luxurious finishes for a look that truly celebrates Sanderson's rich heritage. View the full collection here.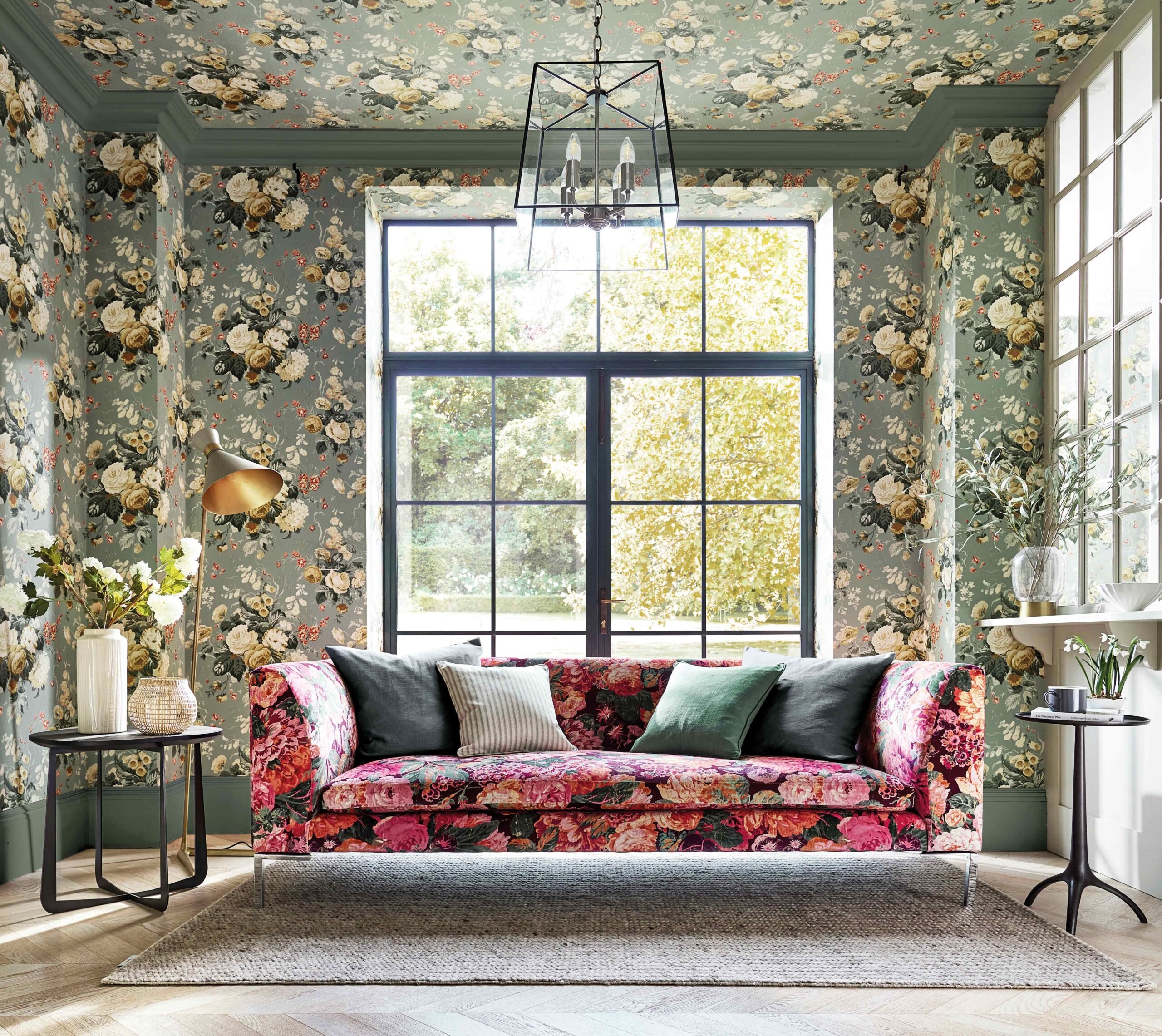 Sharing some of Sanderson's most loved, archive inspired designs, One Sixty transports us into a state of nostalgia with its timeless florals, superb natural scenes and complementary patterns. Featuring 66 fabrics and 79 wallpapers across stunning colour palettes, this collection offers a maximalist feel with a vintage vibe. Suitable for traditional and more modern interior design styles, this range is the perfect way to add flamboyance and flair to your home for a real statement.
Fabrics
The One Sixty fabric collection includes a plethora of eye-catching designs, curated in true Sanderson style. Featuring old classics in existing and new colours and wallpaper designs newly translated into fabrics, this collection pulls out all the stops. Ideal for curtains, blinds, cushions and upholstery, the One Sixty range can bring an uplifting feel to any home. Discover a wide choice of linen/cotton rich fabrics and a tight selection of velvets for an added touch of luxury.
Each design is carefully detailed and beautifully coloured. Preserving artistic textures from original archive designs, many of the fabrics offer an authentic feel with a story to tell. Whichever design you choose, these fabrics are sure to transform your soft furnishings into a beautiful piece of artwork.
If you'd like to create a striking window treatment using any One Sixty fabric, we'd love to help. With our bespoke, made to measure curtain and roman blind making service, we can create your perfect window dressing made to your exact specifications. Please see our blog post for more details.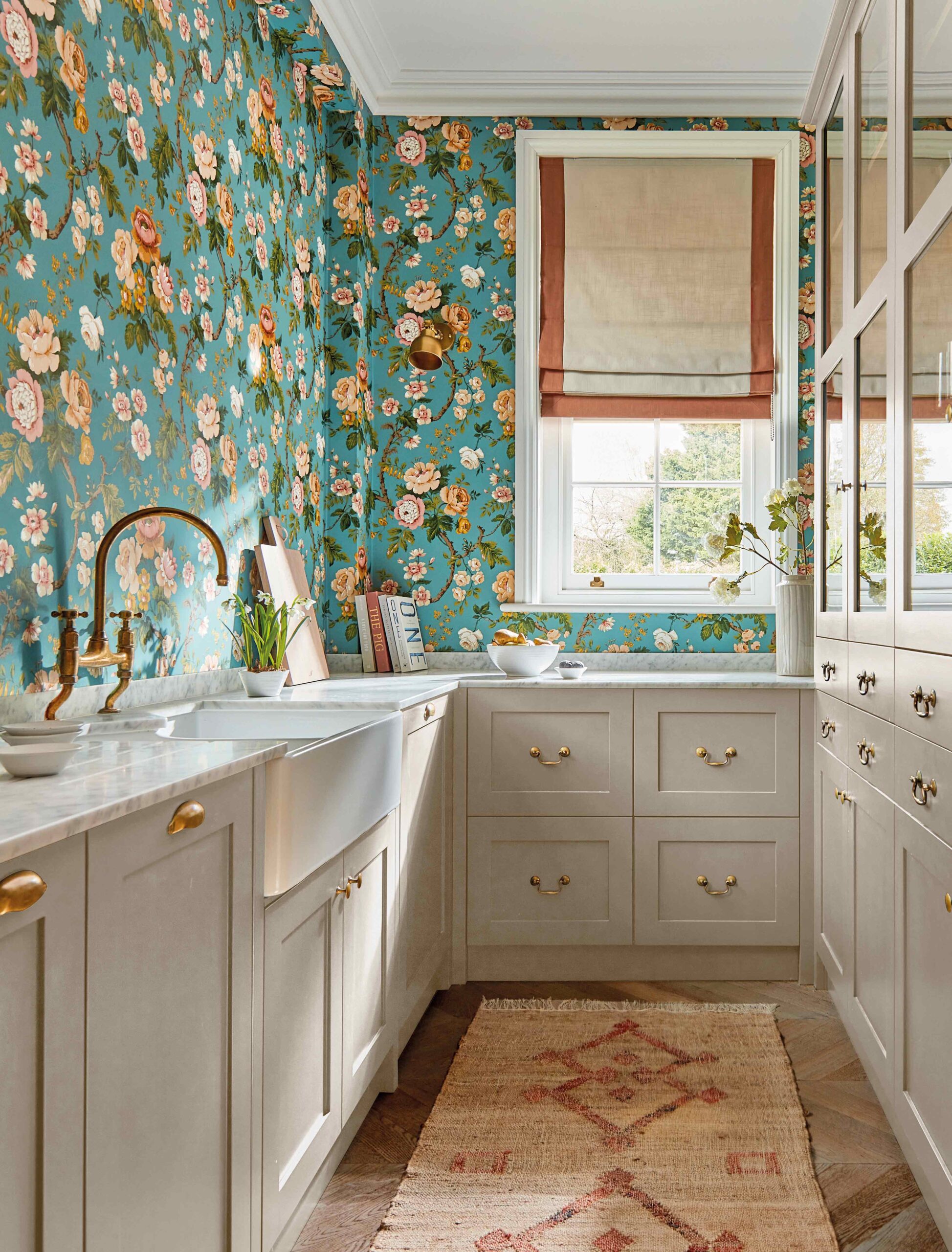 Wallpapers
Bring your walls to life with a stunning One Sixty wallpaper. Available in a range of designs and colour ways, this collection can provide the perfect backdrop to any living space. Sharing many of its designs with the fabric range, the One Sixty wallpaper collection offers the addition of some much-loved classic wallpaper revivals in both standard and wide widths. Ideal for a feature wall or a bold all over look, these wallcoverings bring confidence and style for ultimate maximalism.
Offering a range of designs from bold florals and patterns to idyllic country and coastal scenes, the One Sixty wallpapers are nothing short of luxury. Produced using digital, gravure and surface printing techniques, these papers are enriched with colour and texture for an authentic finish. With selected colour ways also offering metallic grounds and details, these wallcoverings ooze opulence through their richness and luxurious sheen.
Florals
Explore your wild side with one of Sanderson's signature florals. The Very Rose & Peony design is one of sophistication and beauty, creating a look that's both bold and impactful. This gorgeous, large-scale floral is available as a standard fabric in an eye-catching Multi colour way. It is also available as a sumptuous velvet in two rich, more contemporary colour ways. Ideal for a statement window treatment or an exciting home accessory, Very Rose & Peony is a real showstopper with a confident appeal. Pair with the coordinating wide width wallpaper for maximum impact.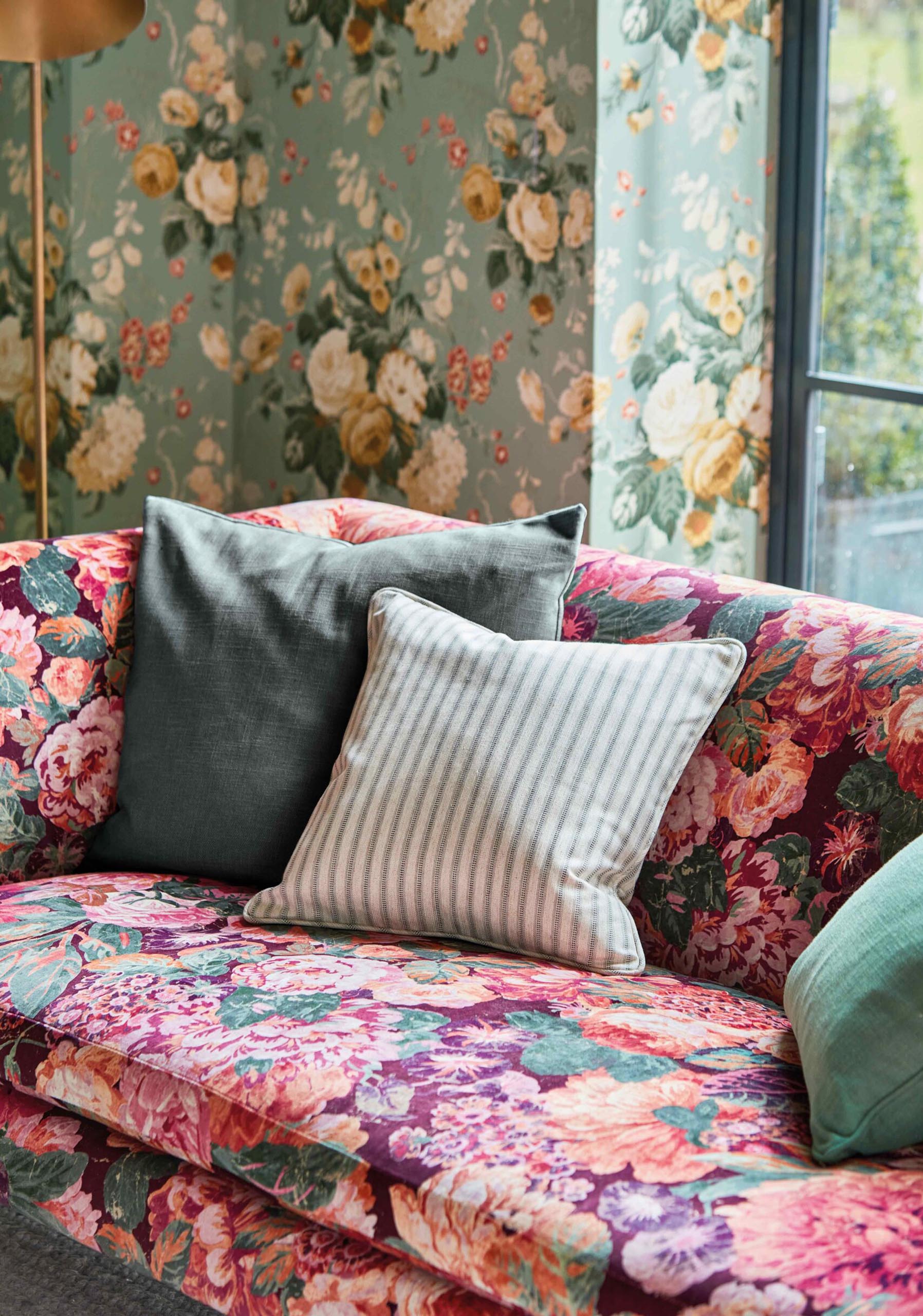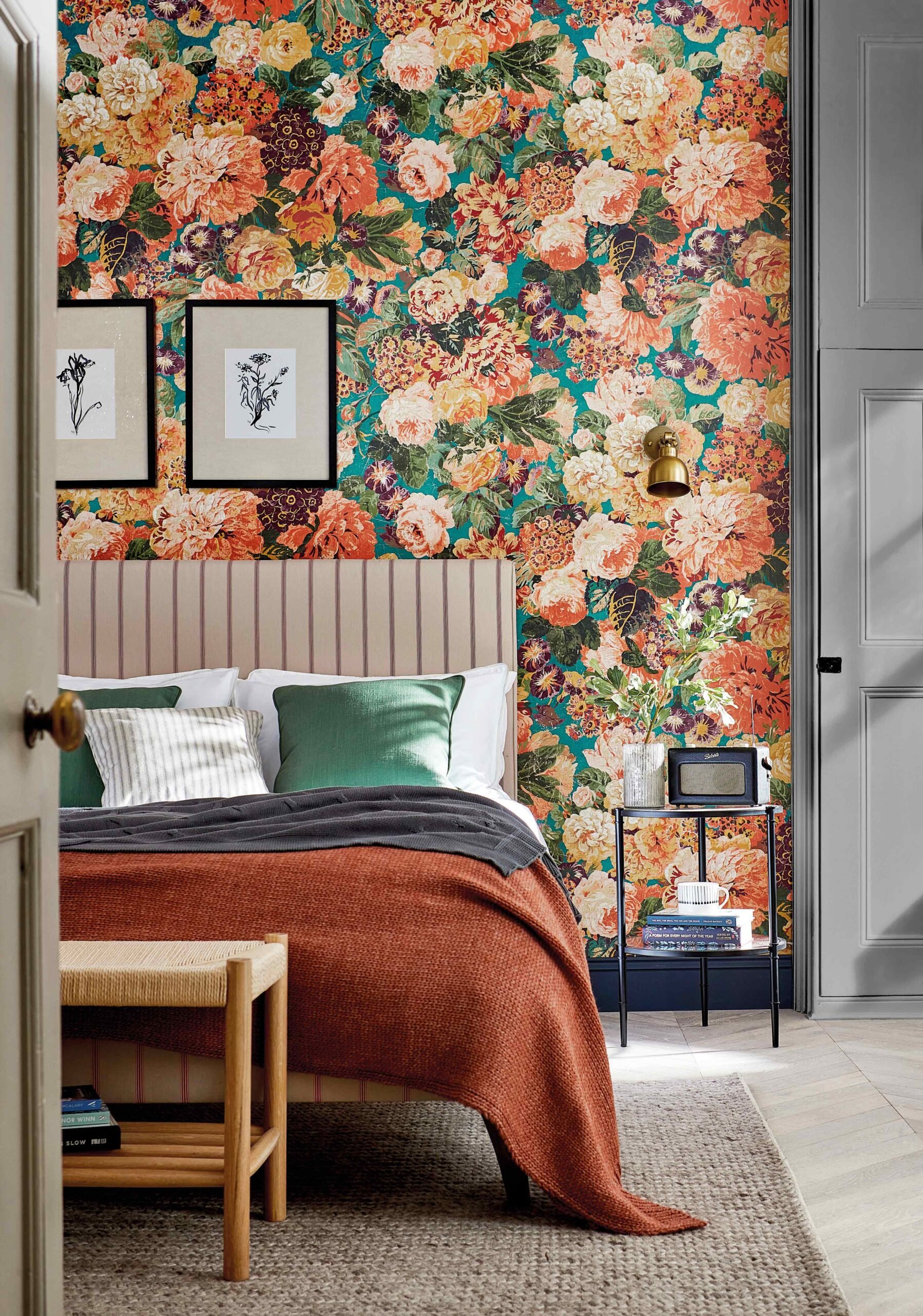 For another striking floral, consider the beautiful Stapleton Park design. Initially released in 1990, Stapleton Park showcases elegant bouquets of roses, hydrangeas and other flora, reflecting typical English style. Perfect for a roman blind or a set of curtains, this design is available as a standard fabric and a plush velvet across 4 refined colours ways. Also available as a matching wallpaper in 3 colour ways, this design works well in a range of spaces, from hallways and living rooms to bedrooms and kitchens.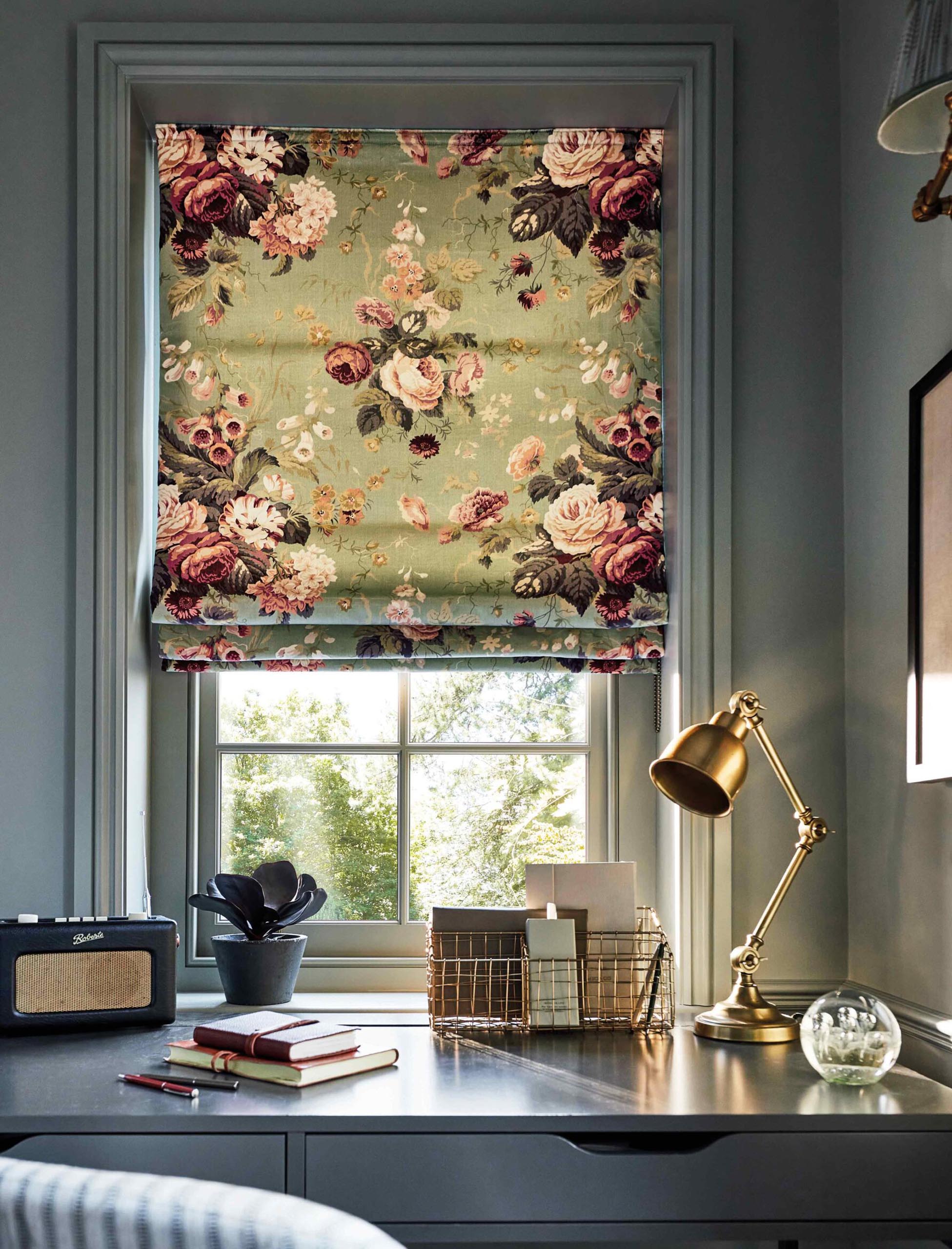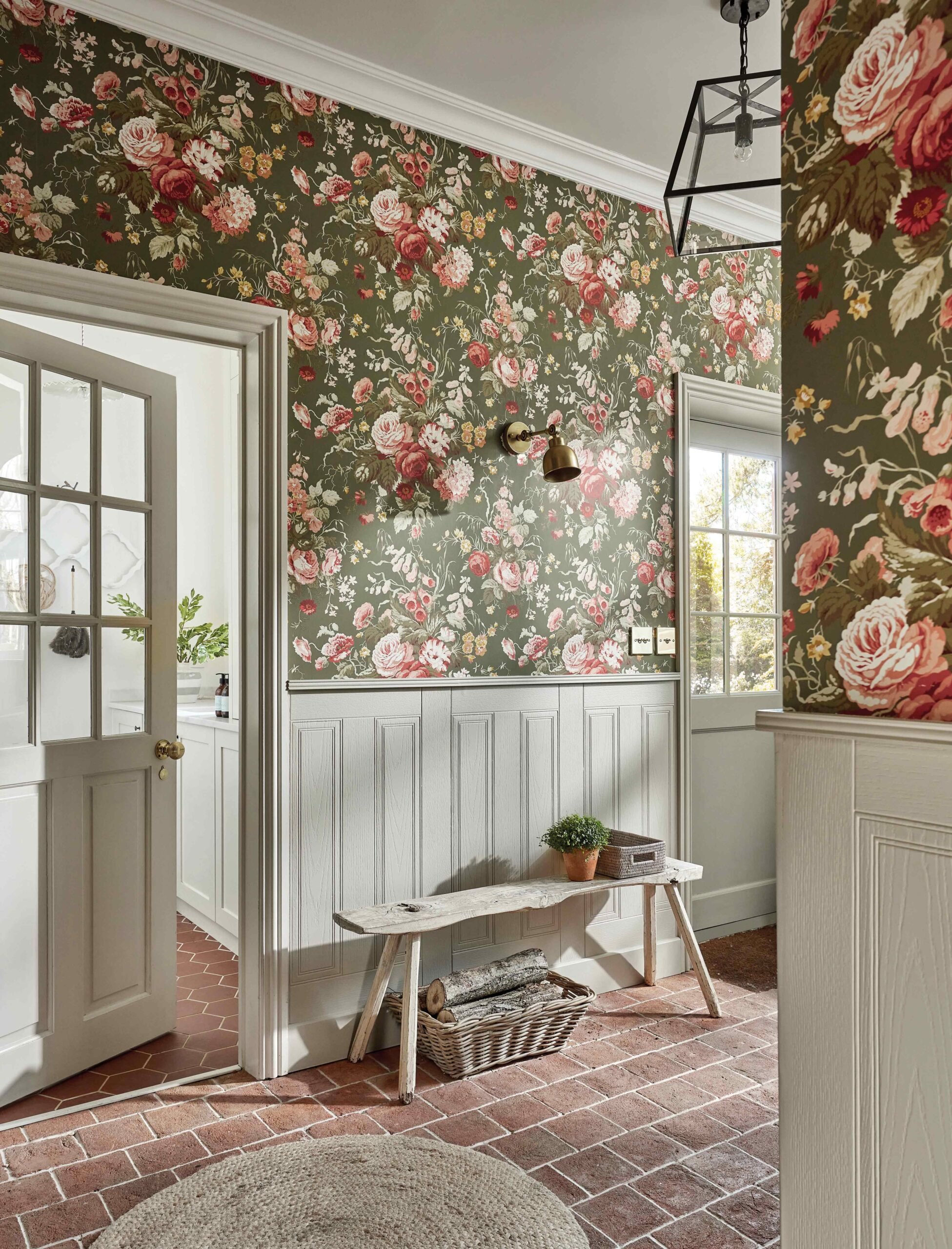 Additionally, you could opt for the gorgeous Hollyhocks design. An iconic Sanderson floral, this stunning vintage design originates from a 1937 archive document, printed on both fabric and wallpaper. Available in exquisite colour ways, this design is both bold and vivacious for a real impact. The Hollyhocks wallpaper also features a gold metallic colour way with a lovely sheen for an added touch of decadence.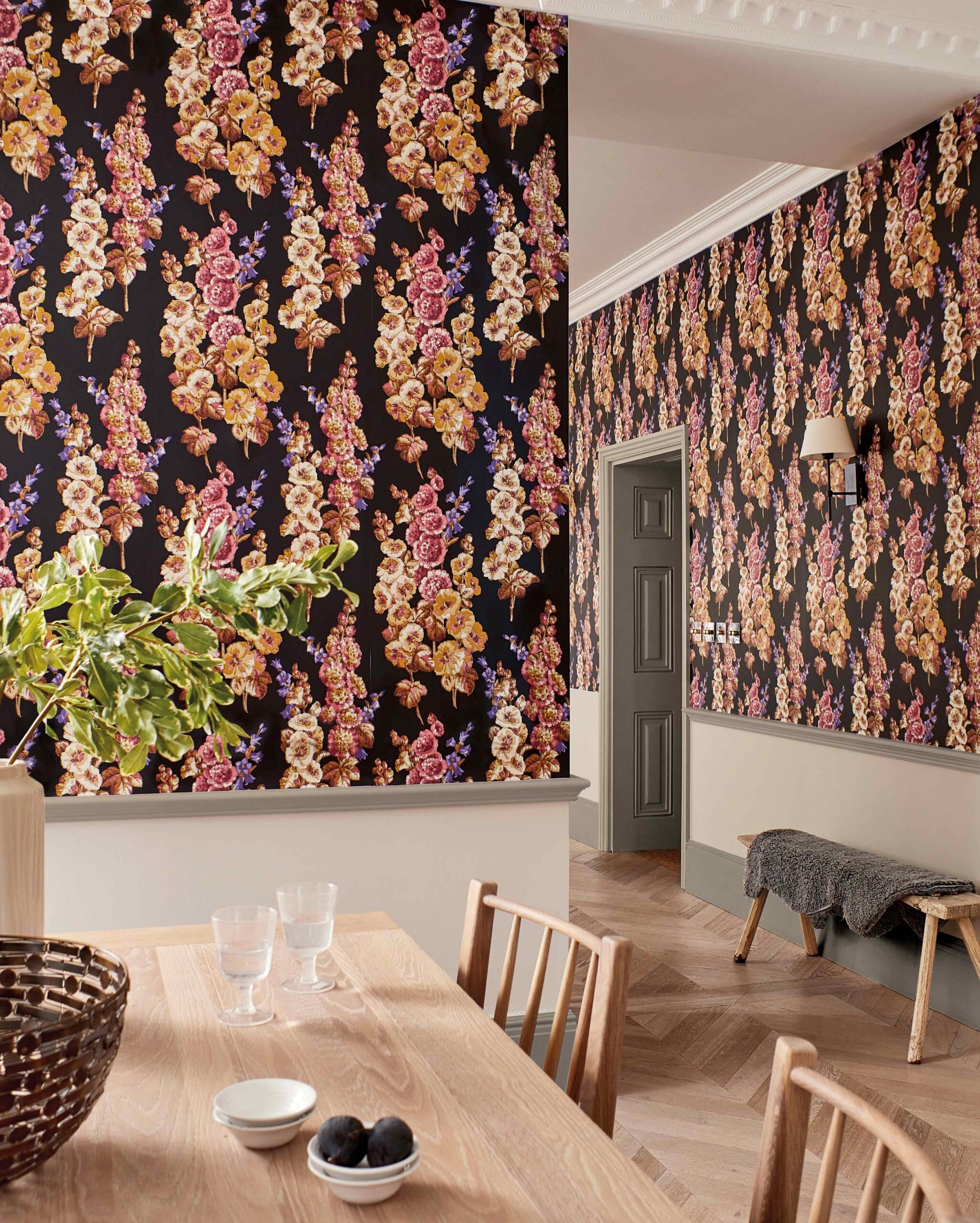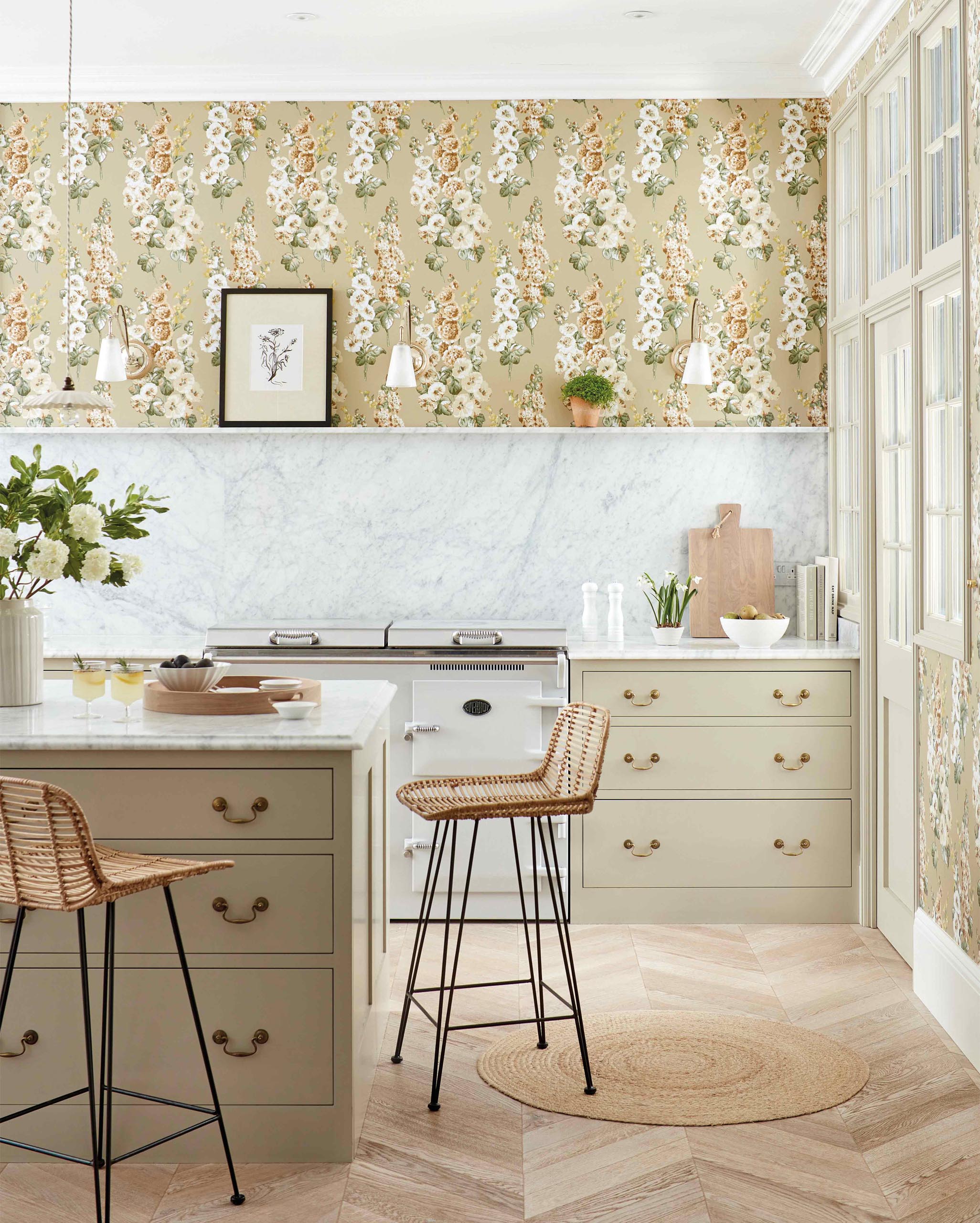 Alternatively, if you'd prefer a more subtle look, you may wish to consider the Adele, Alsace or Tournier fabrics. Comprising of some delicate florals in more toned down, muted colour ways, these designs offer a gentle, refreshing feel to any home. For wallpaper, the Sommerville design in Blush/Grey Birch or the Adele wallcovering in Rose/Cream would make a great choice. Discover soft greens, dusky pinks and gentle whites in keeping with the ever-popular floral romantic trend.
Botanical
For something a little less floral but still enriched with botanic beauty, see Sanderson One Sixty's Mauritius and Roslyn fabrics. Focused more on trailing foliage, these designs largely depict leaves and branches using intricate detailing or a stylised approach. This helps to give them character and interest, with an exotic twist. Both fabrics take inspiration from historical archives, updated for modern day interiors. Perfect for a beautiful window dressing or cushion, the fabrics will add a splash of colour, bringing a real focal point to your rooms.
Other designs include Etchings & Roses and Woodland Ferns. Available in both fabric and wallpaper, these designs spotlight their botanic structure using a simple approach. Whether you choose to decorate your walls or uplift your soft furnishings, these designs can help to bring the outside in for a fresh, rejuvenating feel.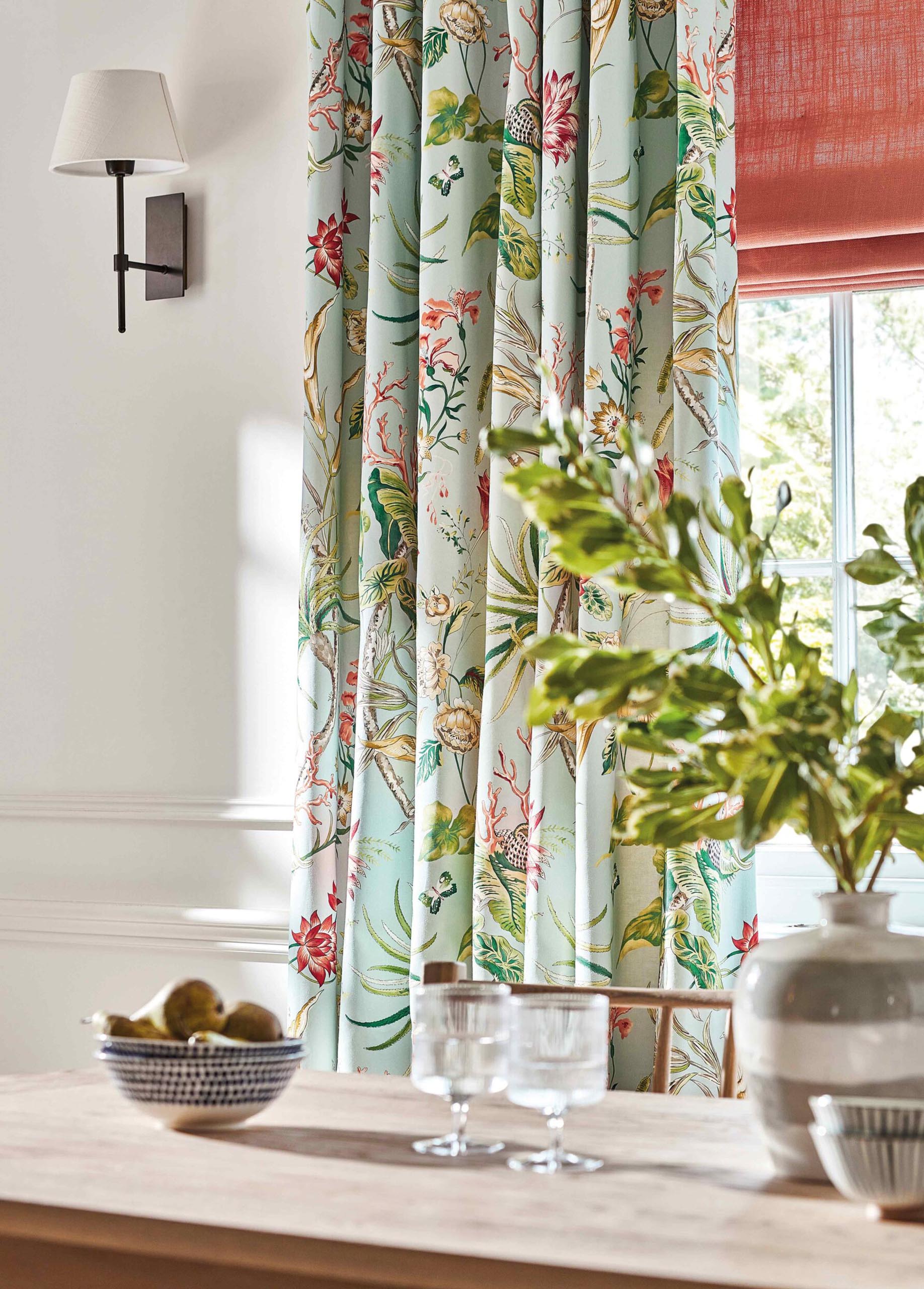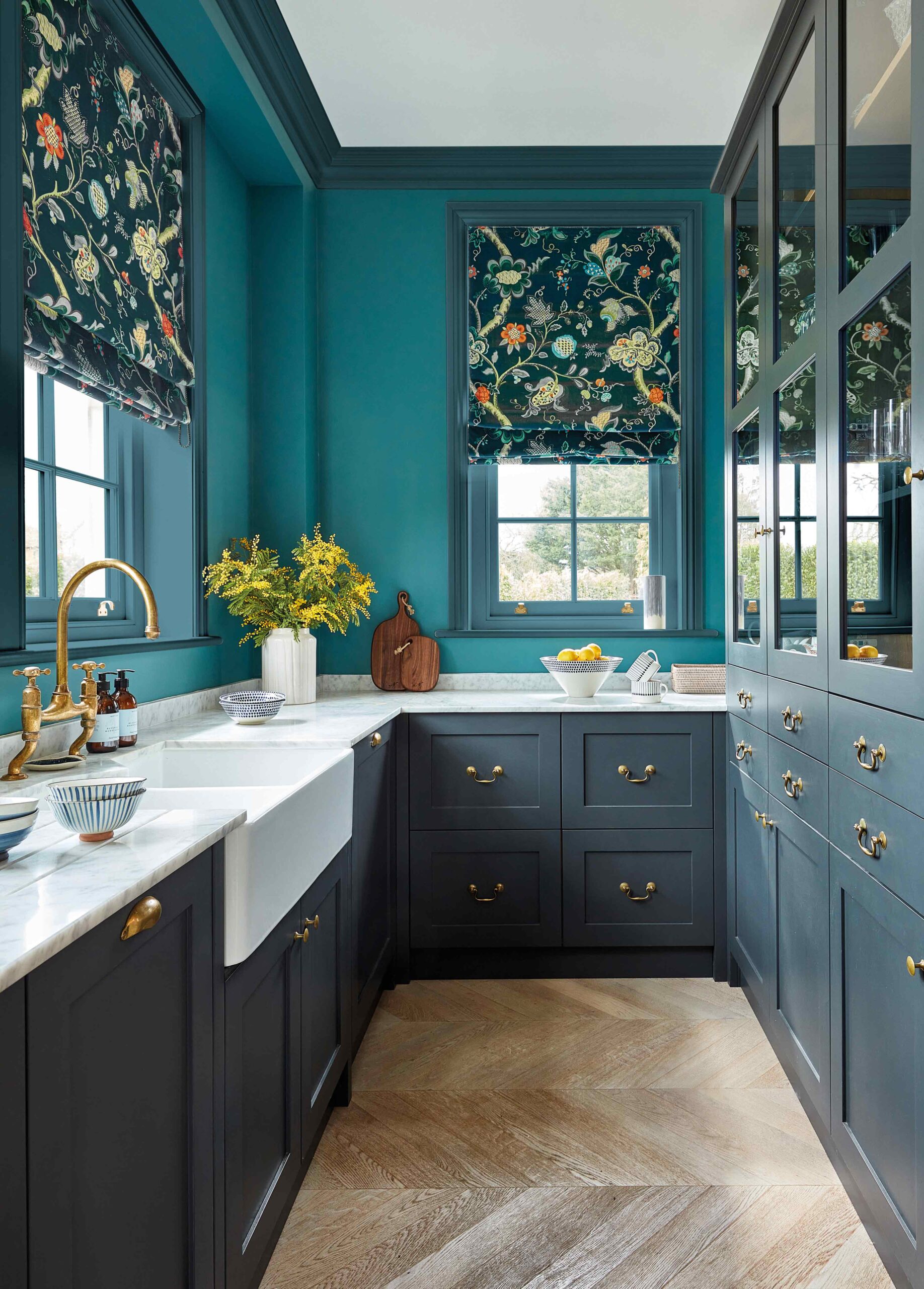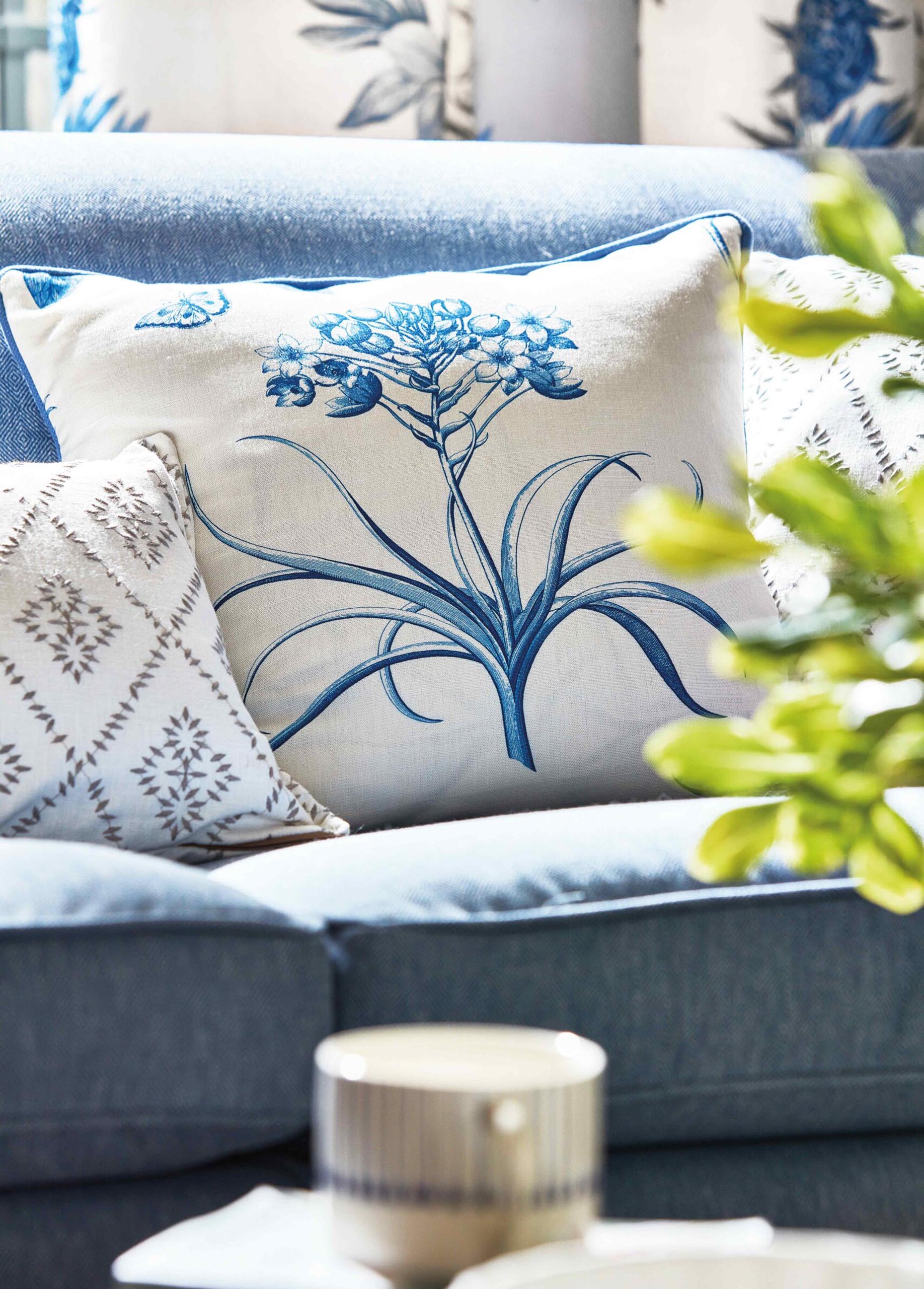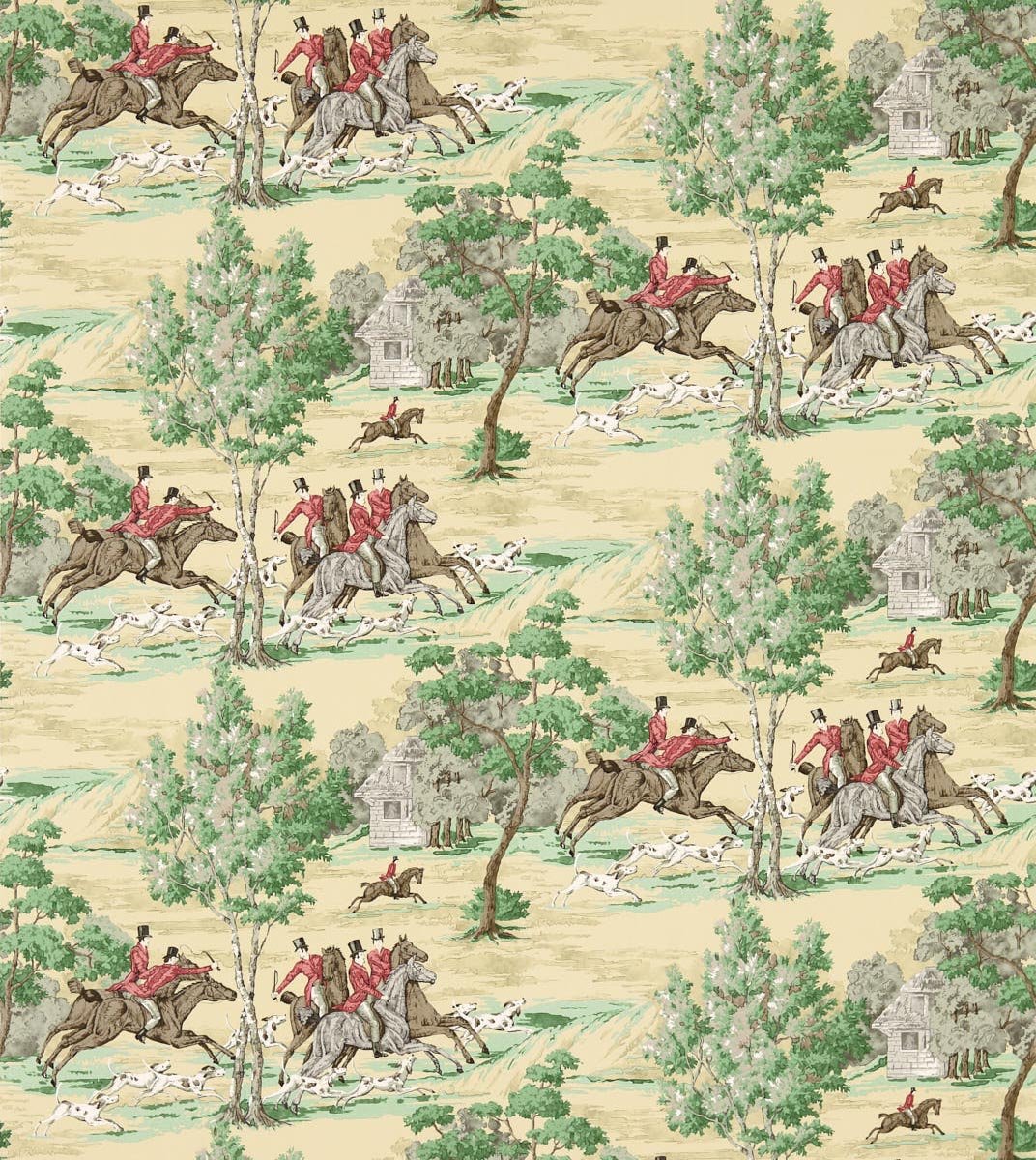 Country
The Sanderson One Sixty range also exhibits a small selection of iconic, nature-inspired designs, perfect for a country style interior. Explore heritage rich fabrics and wallpapers adapted from past designs dating back to the late 1800s and early 1900s. Sanderson's much-loved Squirrel & Dove, Tally Ho and Swallows all feature in this stunning collection. Showcasing beautiful colour ways that maintain that classic, timeless feel, these designs capture a real sense of old world charm.
Each design is available in an exquisite fabric with a high linen content and a stunning wallpaper. The wallcoverings also feature metallic touches on selected colour ways to give them that luxurious edge. Showing wildlife and fabulous nature scenes, these designs achieve a cosy look that truly complements traditional, country style homes.
Coastal
If you love the seaside and would like to inject a touch of calm and tranquillity into your home, consider one of Sanderson One Sixty's serene coastal designs. Exclusive to the wallpaper range, Seagulls and Sail Away frame British coastal living in a charming and traditional way. Discover soothing coastal palettes with an uplifting, romantic feel, perfect for decorating a feature wall or an entire room for a splash of character. These papers also fit well with our Traditional Coastal trend – please see our trend guide for more details.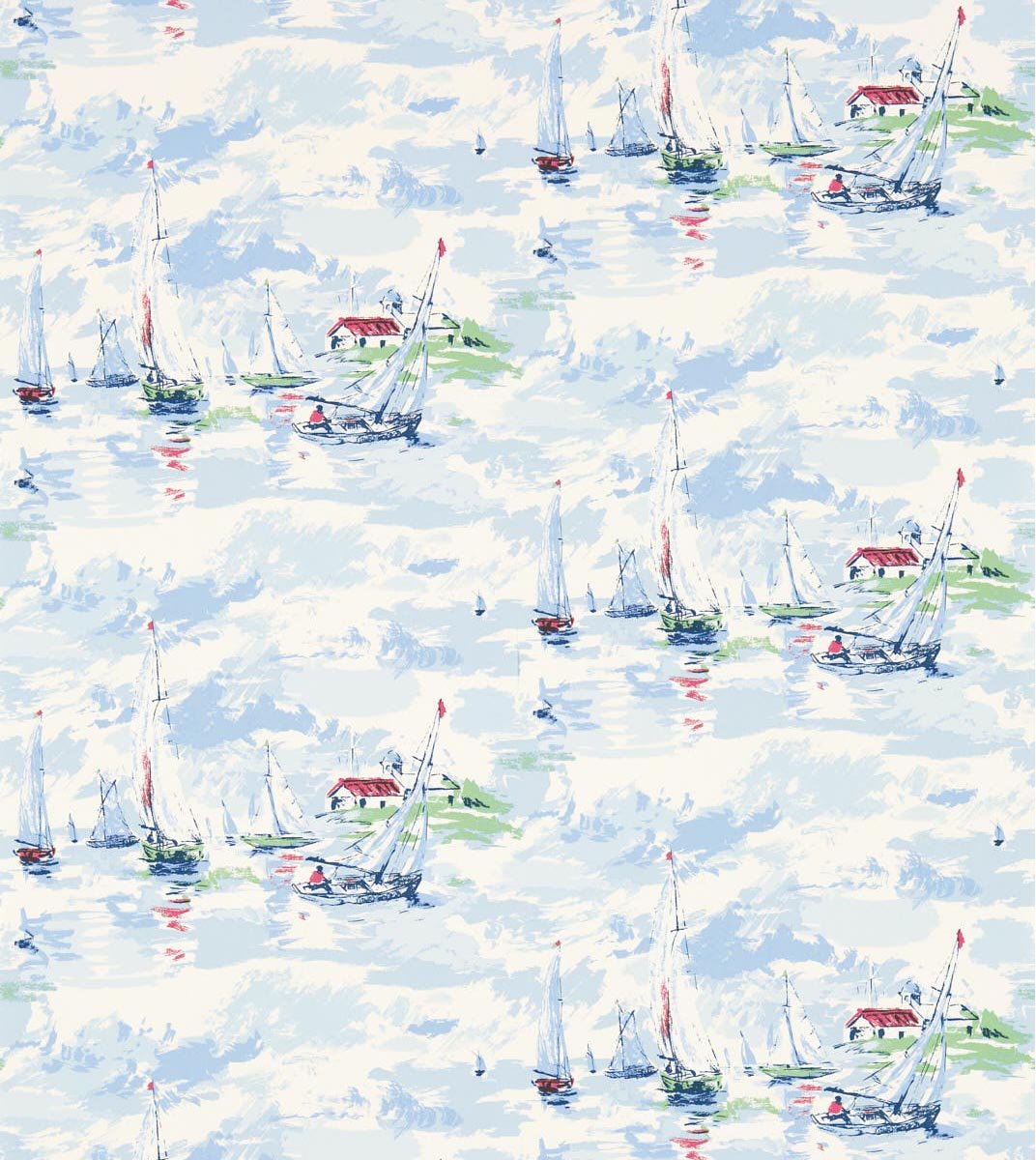 Working the designs
Whether you choose to style your space with one design or combine a few, One Sixty offers the perfect solution. Carefully curated to complement each other tonally, many of the designs work in harmony for a beautiful finish. This allows you to create ultimate maximalism in a way that is safe and controlled to reduce clashing. The fabrics and wallpapers also coordinate with the Sanderson paint collection, providing the key to all your home décor needs.
With such a wide variety of designs encapsulating a range of interior design styles and colour schemes, the One Sixty collection truly captures the best of Sanderson. These fabrics and wallpapers are transformative with their eye-catching features and luxurious touches. Whether you opt for a striking wallcovering, a bold soft furnishing or a combination of both for stand out look, you can be sure Sanderson One Sixty will create a talking point in your home and a look that reflects your individual style.
For design inspiration and ideas, please see our collection of trend guides. If you have any questions or would like any help and advice, please do get in touch. We can also arrange for samples and fabric swatches to be sent out to help with your choice.
Email: sales@thehomeofinteriors.co.uk or give us a call on 01590 615775.