Bespoke Made to Measure Roman Blinds – delivery within 2-3 weeks
Bespoke Service
We are delighted to be offering a bespoke made to measure roman blind making service hand stitched and finished by hand, available on all our branded fabrics from the leading fabric houses.
Competitive Pricing
To be competitive on our bespoke made to measure curtains and roman blind make-up services we discount our fabric by the metre prices and price our make-up service competitively which reflects our high quality.  We pride ourselves on this and won't save costs by using cheaper linings or other cost saving initiatives as we want to feel proud of the products we deliver.
'2-3 week lead-time from delivery of fabric (please enquire to confirm fabric availability)'

We pride ourselves on the high quality of our made to measure roman blind make-up service and workroom expertise.  Made to measure roman blinds, made by our highly qualified, experienced seamstresses will enhance your interiors and create a beautiful bespoke window dressing.  All of our roman blinds are hand made in the UK.  We can make up roman blinds for extra wide windows, with long drops and for any window shape.  Please read our blog post for more information on our hand made service.
We also pride ourselves on our personal, yet professional, service so if you'd like any help or advice on your roman blind specification or would like some assistance in choosing fabrics we offer a complimentary Bespoke Design Service to bring your vision to life.
THE HOME OF INTERIORS ORDERING PROCESS
Step 1: choosing your fabric.
Use the filters on our fabric page to help you refine your search.  Alternatively our home interiors specialists are available to help you find the perfect fabric for your project and to narrow down the search for you.  If you know the look you want to create our designers can work with specific briefs, or they can offer advice and inspiration if you would like some help.  If there is a fabric you have found elsewhere but can't locate it on our website please get in touch for a quotation as we can source most fabrics.
Step 2: fabric swatches and mood board creation
It is always preferable to order in fabric swatches prior to ordering your roman blinds.  These can be ordered on the fabric pages on our website  or our home interiors specialists can order them for you.  If you are co-ordinating the fabric with other items in your room, such as wallpaper or paint, we recommend ordering samples of each to check they work together tonally in your room.
Step 3: measuring for your roman blinds
Download our measuring guide for advice on measuring, and watch our YouTube video that talks you through the measuring process.  Please get in touch if we can offer any assistance or if you would like to discuss any details with us.
Step 4: place your order
We offer a range of options when ordering your blinds, including motorised options, so your can specify bespoke blinds that are right for you.  Once your order is placed our customer service team will keep you up to date with the progress of your order and delivery dates.

Choose from our wide range of fabrics from leading fabric houses to find the perfect fabric for your project.
If you have found a fabric elsewhere and can't find it on our website please get in touch and we can advise if we can source it for you and provide a quotation.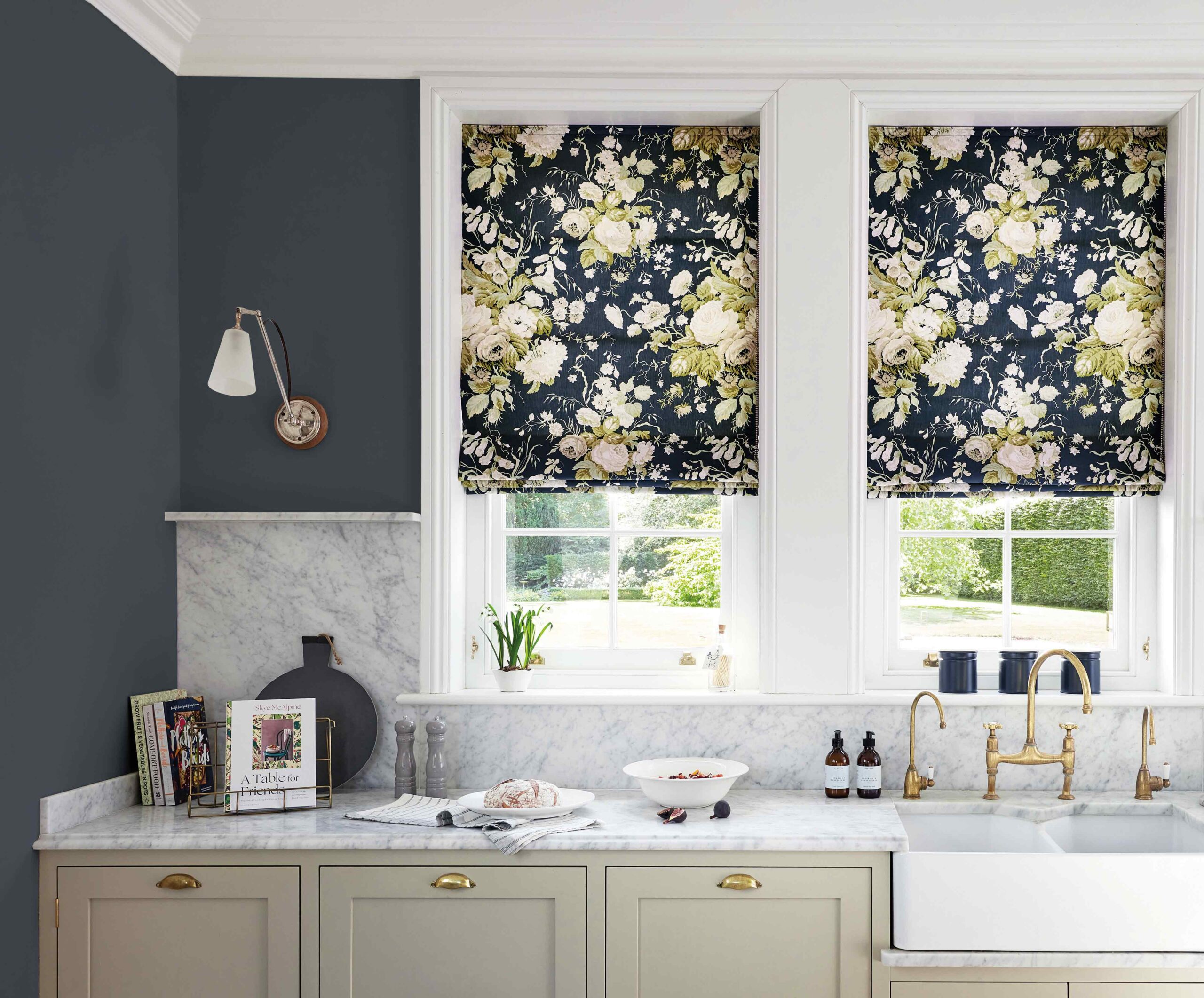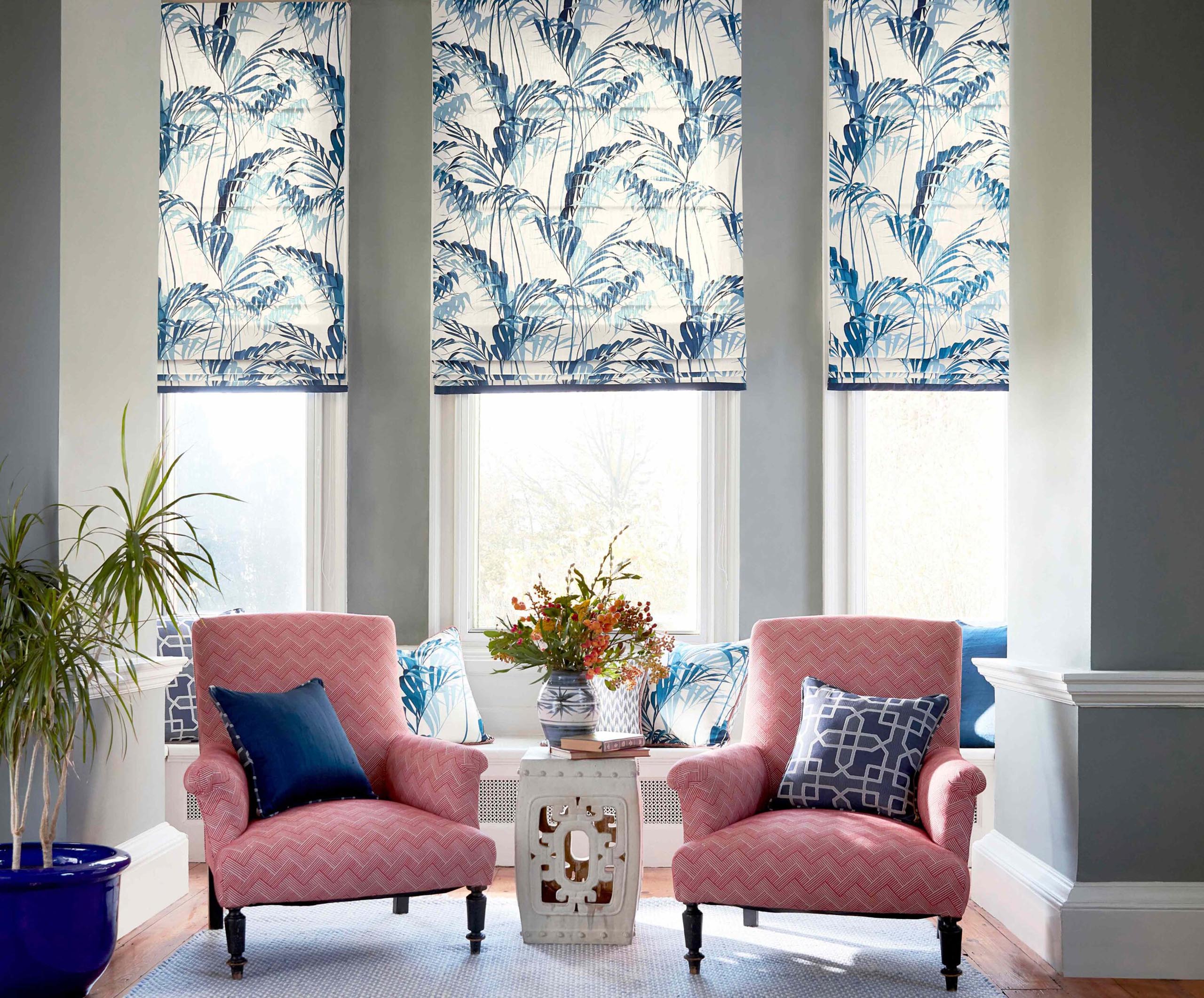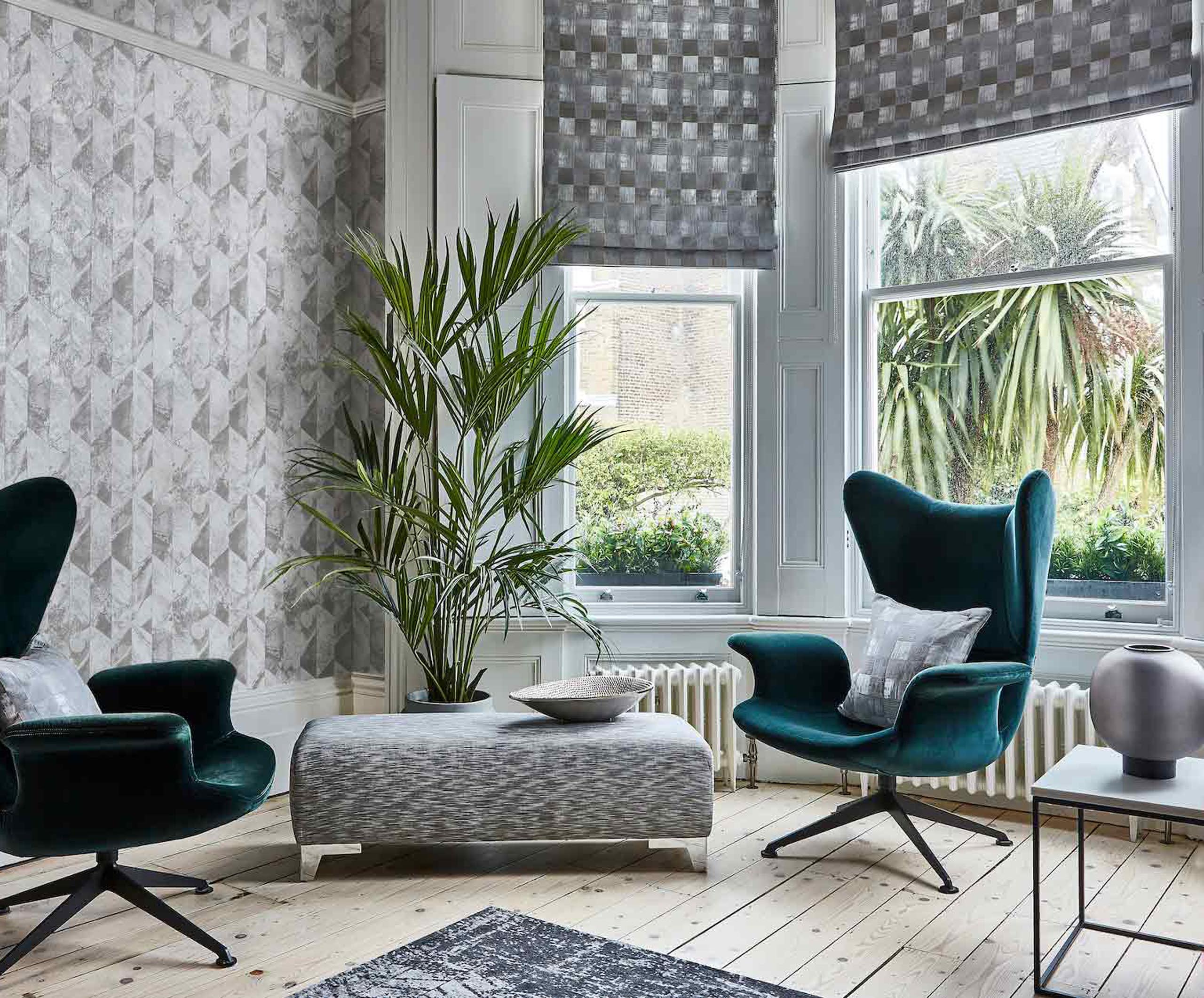 REASONS TO SHOP WITH THE HOME OF INTERIORS
Passion and Expertise
We are passionate about everything interiors and this is evident from the moment you make contact with us.  We offer a professional yet personal, bespoke service.  Our home interiors specialists have in-depth product knowledge to guide you through every step of the process. We offer fabric and colour advice and can help you to pull a room scheme together, delivering a co-ordinated look that meets your brief.  Face to face consultations are available at our showroom in Brockenhurst, or a virtual appointment can also be arranged where we can discuss your project in more detail and showcase fabric collections.  Read our blog post on ways to shop fabrics for made to measure roman blinds with us.
Focus on Quality and Value for Money
Quality is of paramount importance to us and we will never compromise on this.  We only specify premium linings that will beautifully enhance the drape of your roman blinds.  Our linings have been chosen by our experienced curtain makers who know which are the best linings to use.  Read our blog post for further information.  Attention to deal is paid with pattern matching to ensure pattern consistency across multiple blinds.
Customer Service and After Sales Support
We are extremely proud of our Platinum Feefo Award for first class customer service.  We love reading our  customer's comments.  Every review really does mean the world to us.  Once an order is placed our customer service team will be in touch with updates on your order and delivery timescales.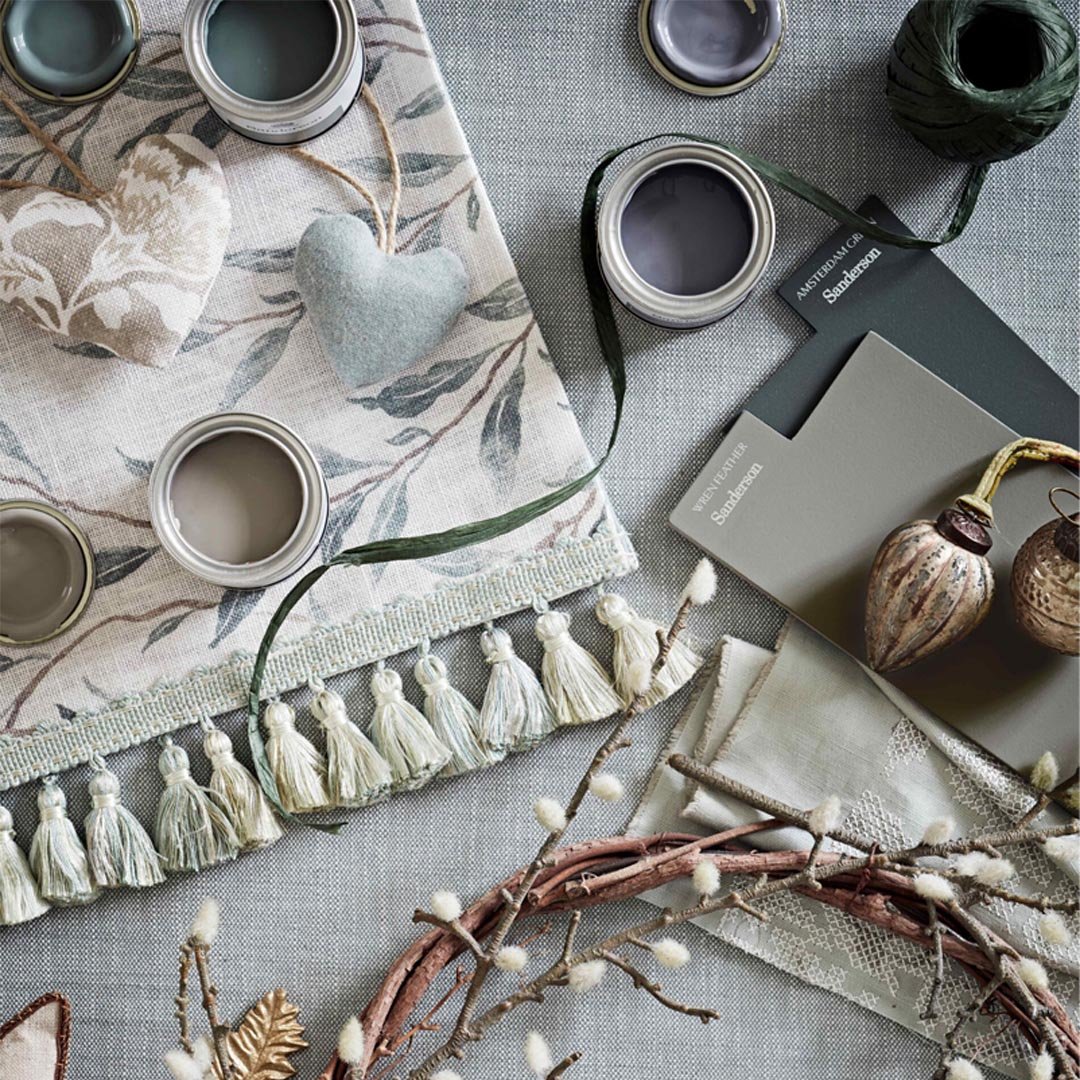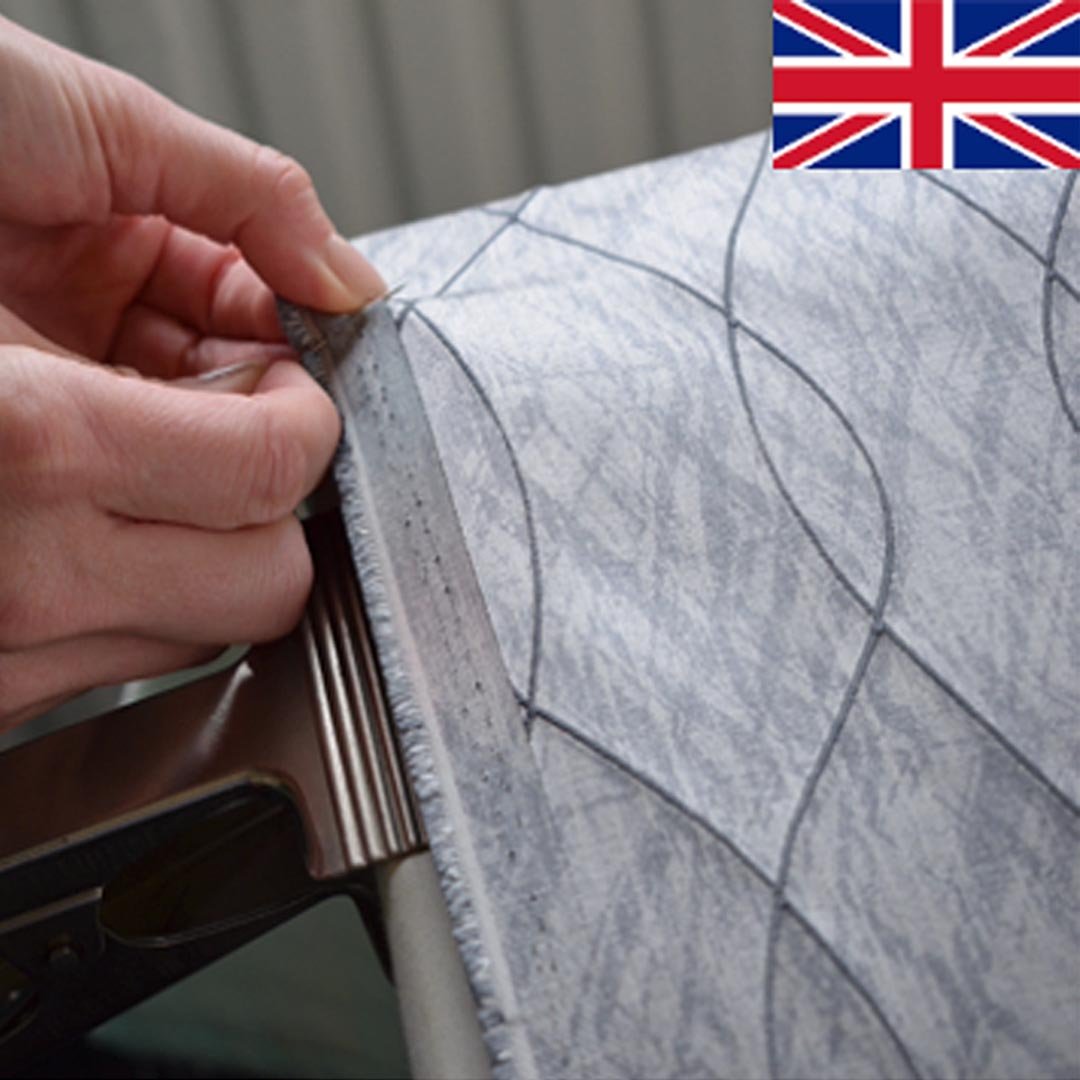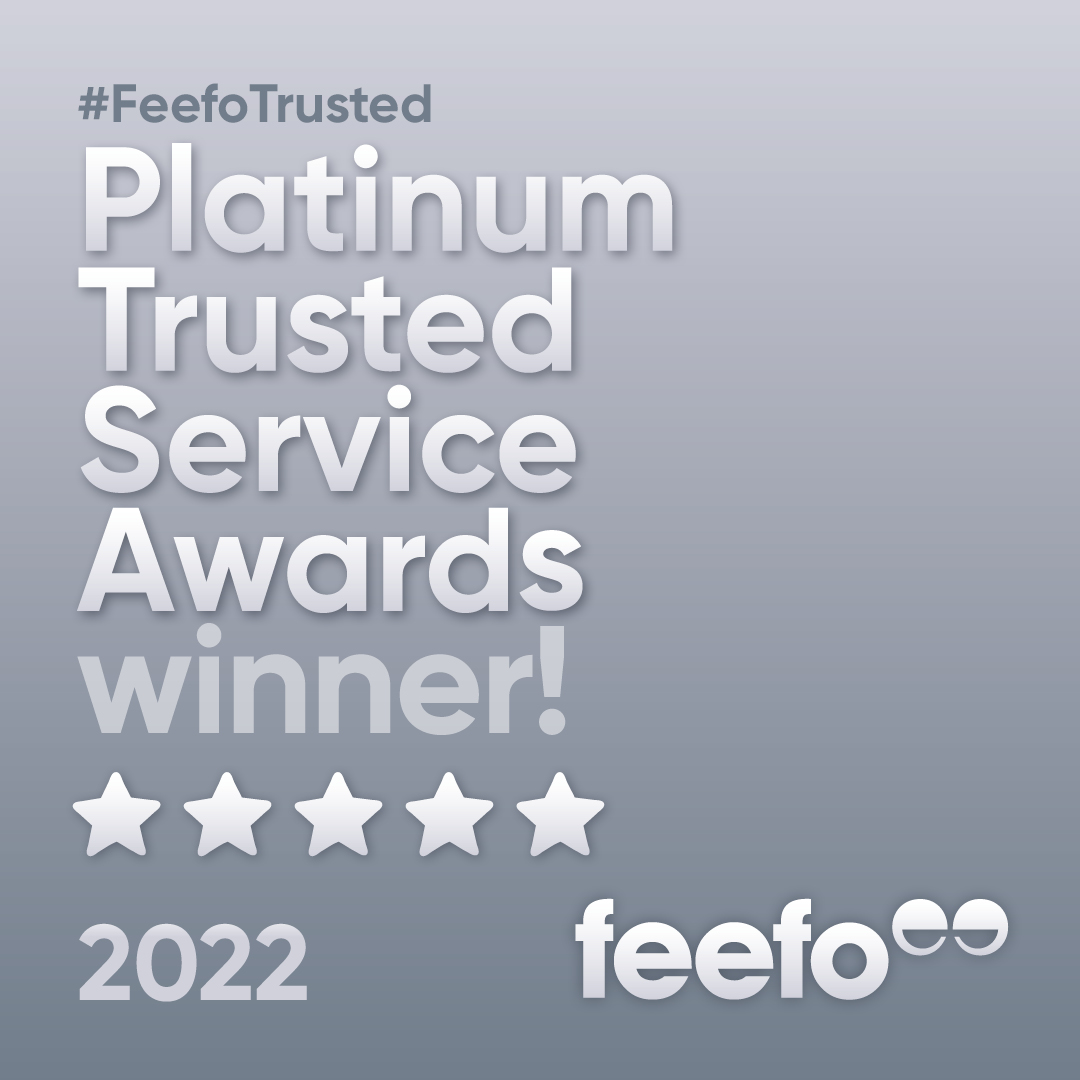 Whichever way you choose to shop roman blinds with us, we will do our very best to help bring your window visions to life.  But we don't just stop there!  If you are looking to redecorate a whole space and need help pulling together an entire room scheme, we would be more than happy to assist. We have experience with a wide variety of home projects, from single rooms and renovations to entire homes, and work closely with our clients, recommending fabrics, wallpapers, paints and accessories to help create their dream home.  Book a complimentary Bespoke Design Consultation with one of our home interiors specialists.
For design inspiration and ideas, please see our range of trend guides.  If you would like any help, advice or you would like to discuss your project in more detail, please do not hesitate to get in touch.
Email: sales@thehomeofinteriors.co.uk or call us on 01590 615775.
Follow us on Instagram and Facebook: @myhomeofinteriors