Velvet fabrics are the perfect way to enrich and enhance your interior scheme. Ideal for upholstery, cushions and window dressings, velvets work beautifully to bring texture and depth to a room, adding a layer of luxury and interest for a decadent feel.
With interior trends continuing to evolve, printed velvets are becoming an increasingly popular addition to home décor. Available in a plethora of designs to complement all home styles, this fabric type has the ability to bring a room to life with its rich colours and stunning patterns. Velvet prints are also a great choice for bringing a maximalist element to your rooms. Go confident with a mix of designs or take a calmer approach with a single print subtly introduced to accentuate your scheme.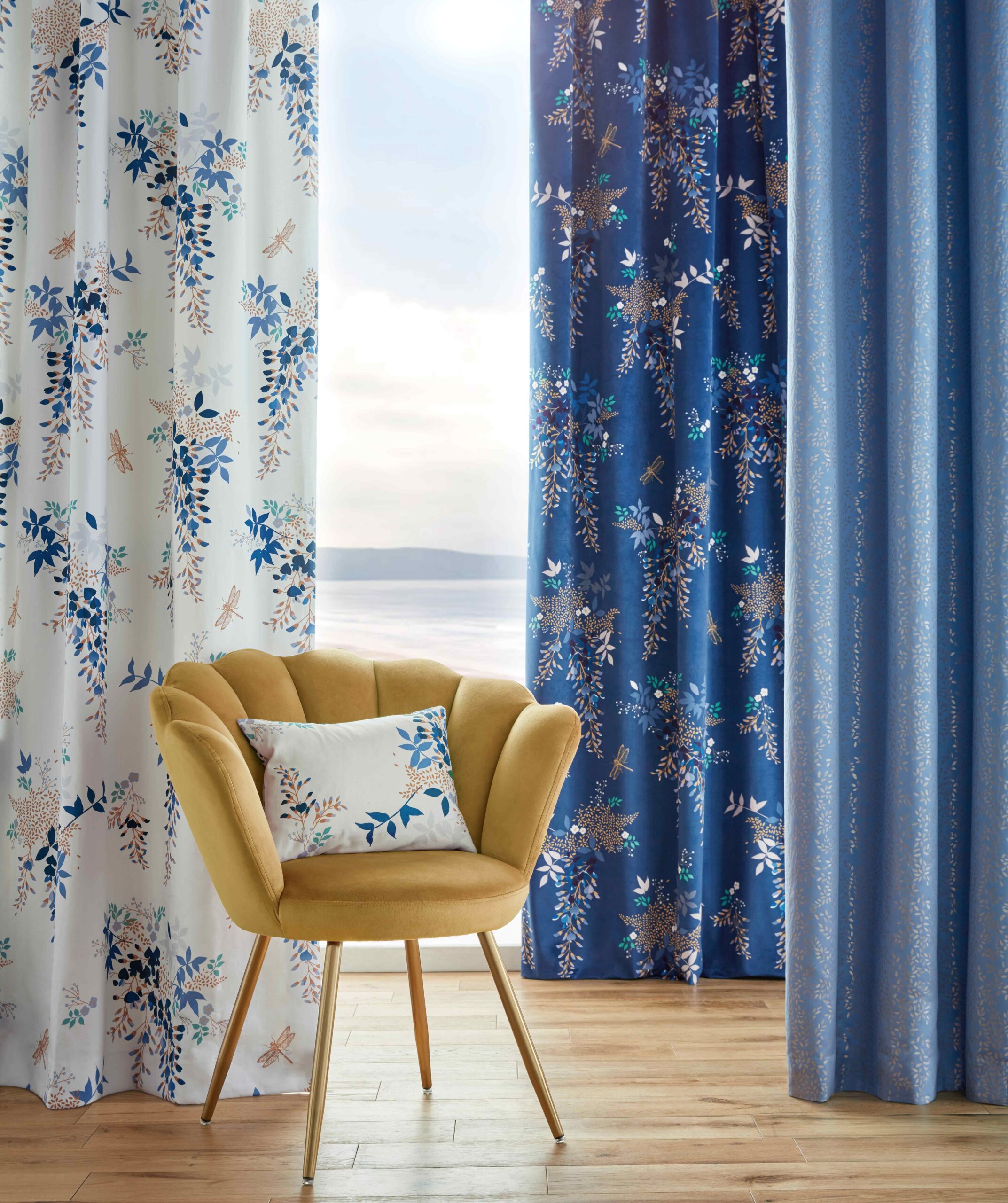 Shop with The Home Of Interiors
At The Home Of Interiors, we offer a wide selection of printed velvets on our website. Showcasing an array of designs from tropical scenes and exotic wildlife to exciting patterns and brights, these sumptuous velvets serve as a wonderful design feature, therefore helping to transform your room into an idyllic paradise. Simply head over to our fabric page and refine by velvets using our fabric type filter to browse the range. You can also search by brand and collection to explore designs from some of the top fabric houses and designer brands.
Sara Miller London
Our magnificent range of Sara Miller London printed velvets are a real treat to the eye. Illustrating the wonders of an exotic landscape, these fabrics will be sure to enliven any room in your home. Loose yourself in the striking beauty of each design, as tropical leaves and beautiful wildlife take centre stage.
Each printed velvet offers a wonderful soft texture for ultimate indulgence. They also showcase exciting colours and rich jewel tones across the collections, capturing the essence of our Exotic design trend. The Heron, Lemur and Tropical Palm designs are all beautiful examples, designed to enhance a window dressing or layering accessory. Shop the full Sara Miller range for coordinating velvet cushions, wallpapers and home products.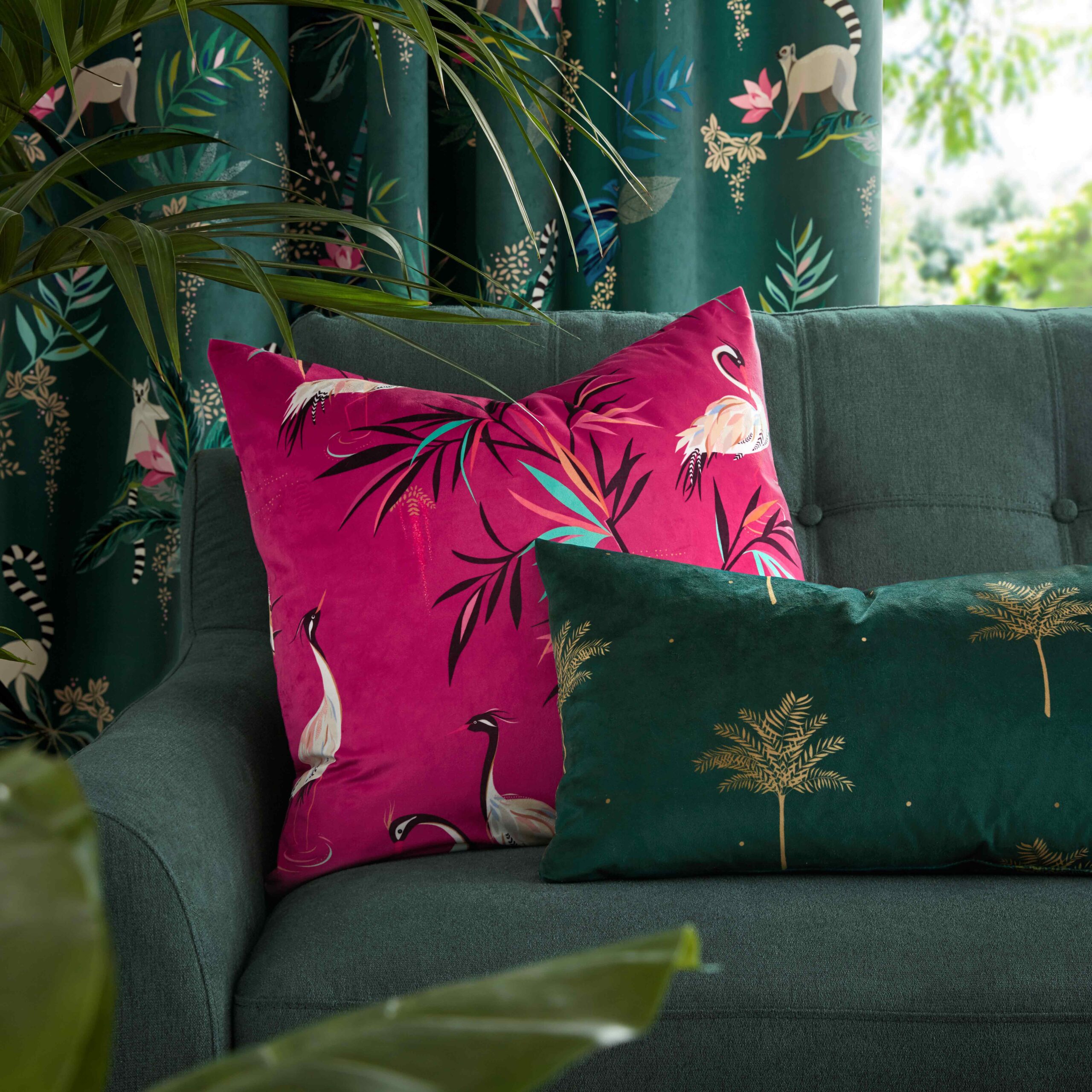 Prestigious Textiles
Gorgeous designs from Prestigious Textiles also feature in our printed velvet range. Adventure into a tropical dream with the Caribbean and Journey Beyond collections. Inspired by exotic flora and fauna, these velvets offer vibrant patterns to instantly uplift your room scheme. They also fit seamlessly with our Exotic design trend.
Bengal Tiger is a real staple in the Journey Beyond range. Popular in choice, this thrilling fabric captures beautifully detailed tigers prowling amongst the leaves. Available in 3 stunning colour ways, this printed velvet will bring an air of exoticism to your space.
The Barbados fabric from the Caribbean collection is also a great choice. Comprising of a luxurious tropical floral, this design features graceful birds and rich, vivid tones for a bold statement. Choose from a wide selection of 9 colour ways to really offset your scheme, and team with other designs in the collection for ultimate maximalism.
If you'd prefer something a little more reserved and contemporary, consider the Monument and Blueprint velvet designs from the Prestigious Textiles Icon collection. Crafted to reflect architectural form, these fabrics bring an equally fresh, streamlined feel to any room. Shop the full Prestigious Textiles printed velvet range here.
Sanderson
Sanderson's selection of printed velvets is a truly inspired addition to our range. Featuring classic designs from the brand's iconic One Sixty collection, these fabrics provide heritage and beauty for a stunning finish.
The One Sixty Very Rose & Peony and Stapleton Park velvets are fantastic examples, working beautifully to add an air of luxury to a room. Available in a range of bold colour ways with coordinating wallpapers, these fabrics can transform your window treatment or upholstery into a dramatic design feature. They also bring a touch of floral nostalgia, fitting well with our Floral Romantic design trend. Shop the full selection of Sanderson printed velvets here.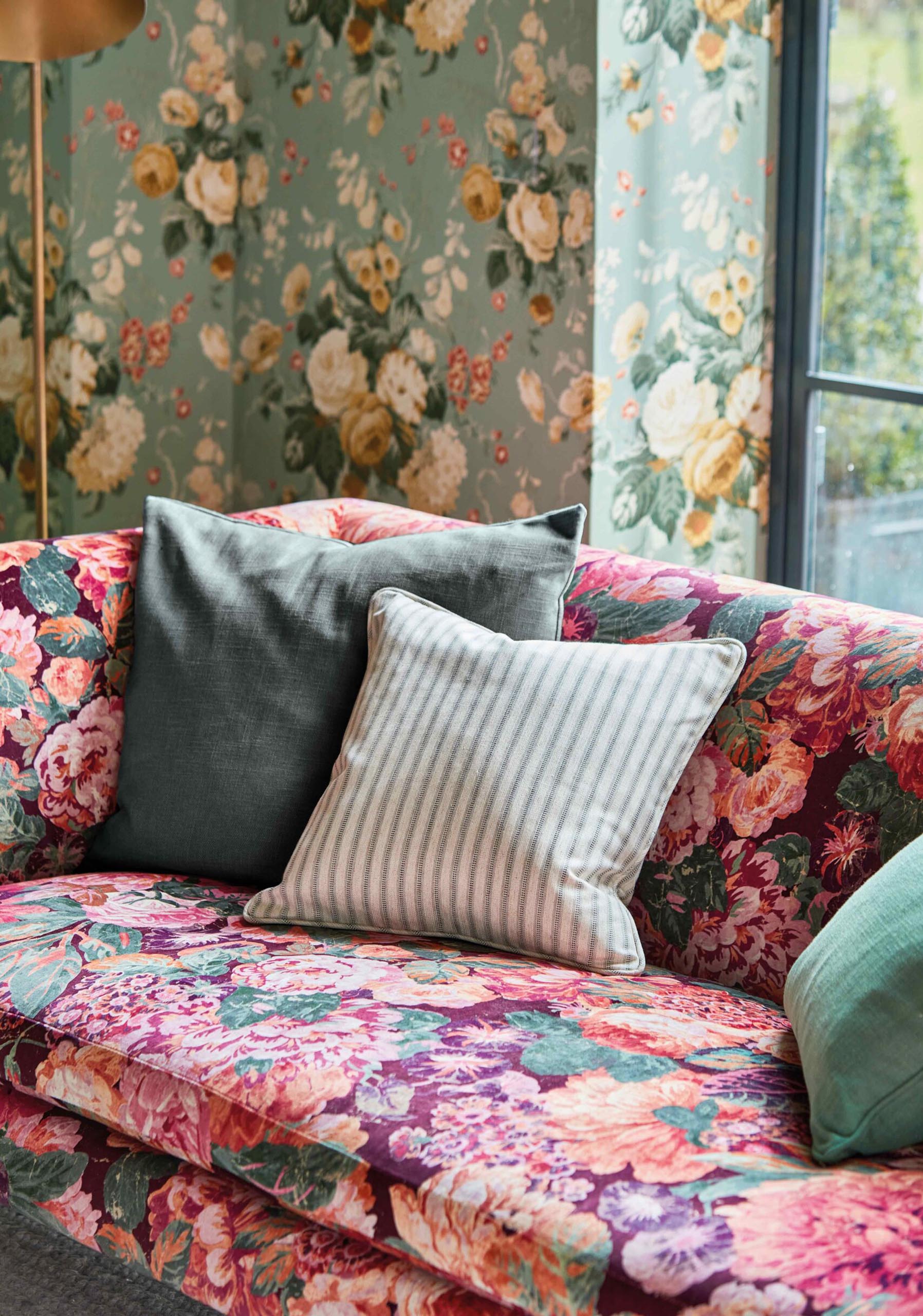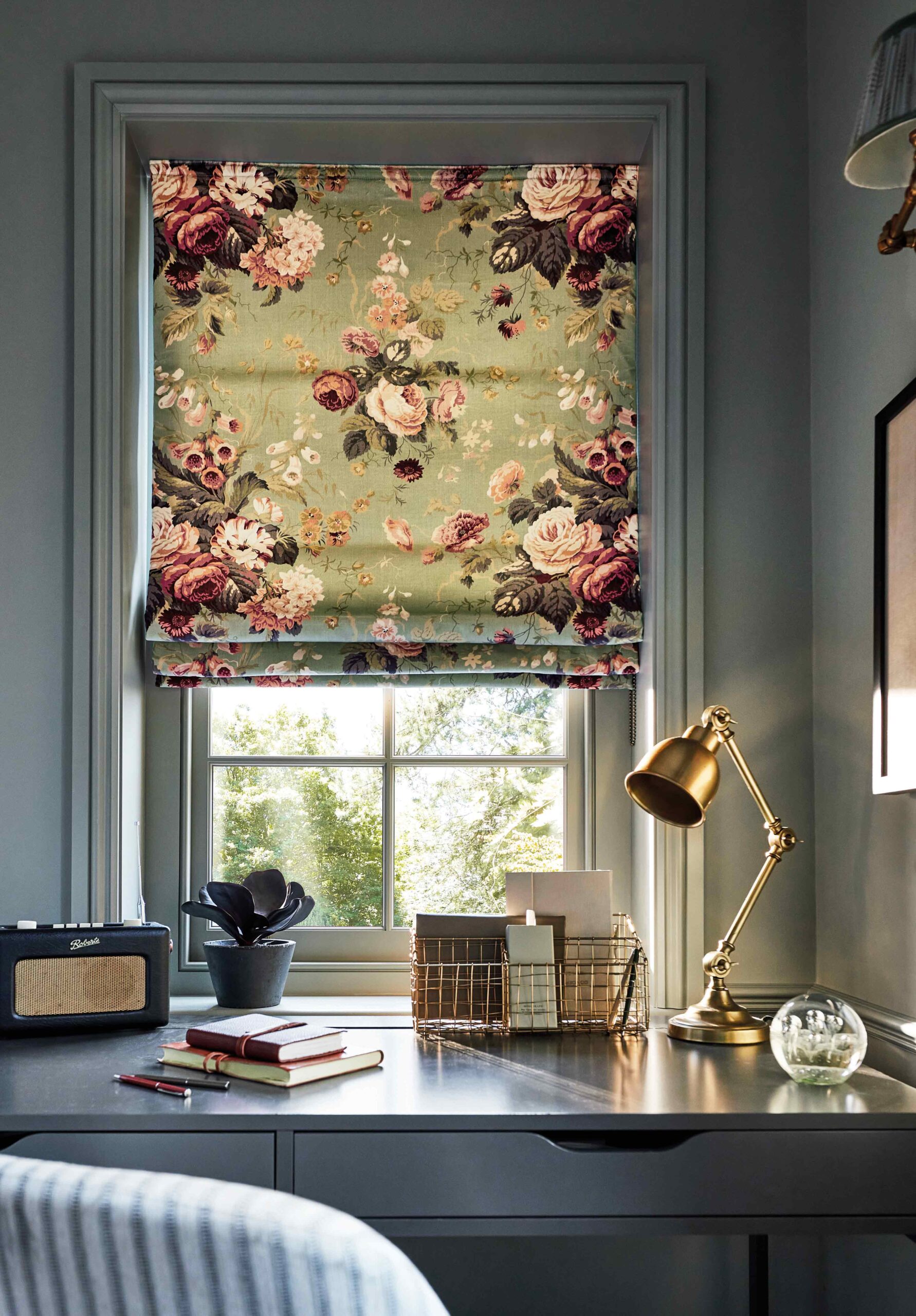 Clarke & Clarke
We also offer designs from luxury home interior brand, Clarke & Clarke. Featuring an array of printed velvets from some of the their most recent collections, these fabrics are sure to make an impact in your home.
Consider the stylish Clarke & Clarke Impression fabric from the Fusion collection for a modern feel or go traditional with the iconic Francis floral from the classic Vintage collection. Whichever design you choose, these printed velvets will certainly draw the eye with their bold colours and luxurious textures. You can also explore exotic designs from Studio G by Clarke & Clarke. The Rainforest printed velvet from the Amazonia collection is just magnificent, with its vivid florals and tropical leaves, perfect for creating your own piece of paradise.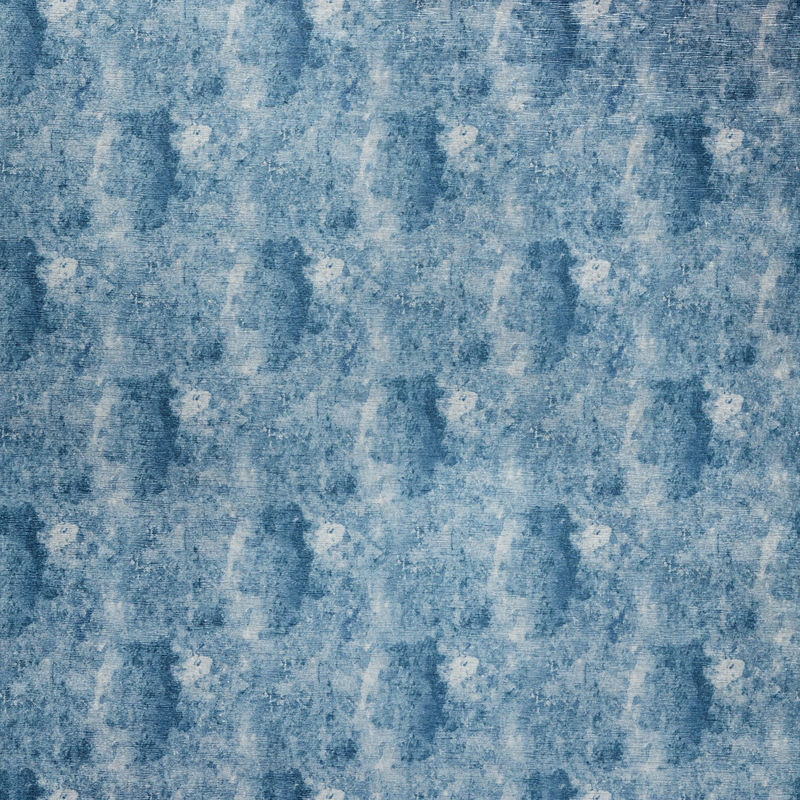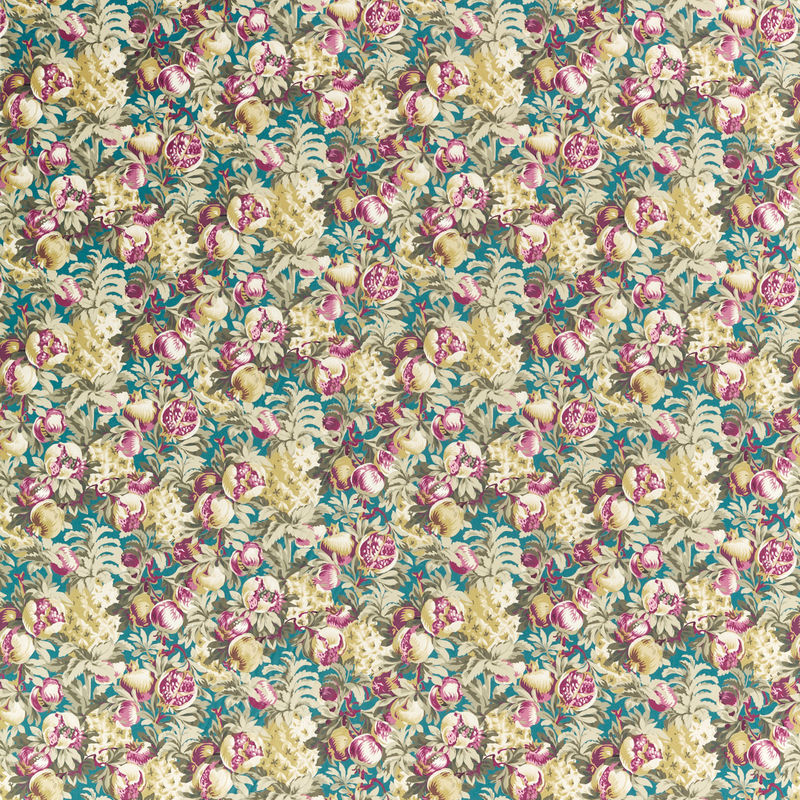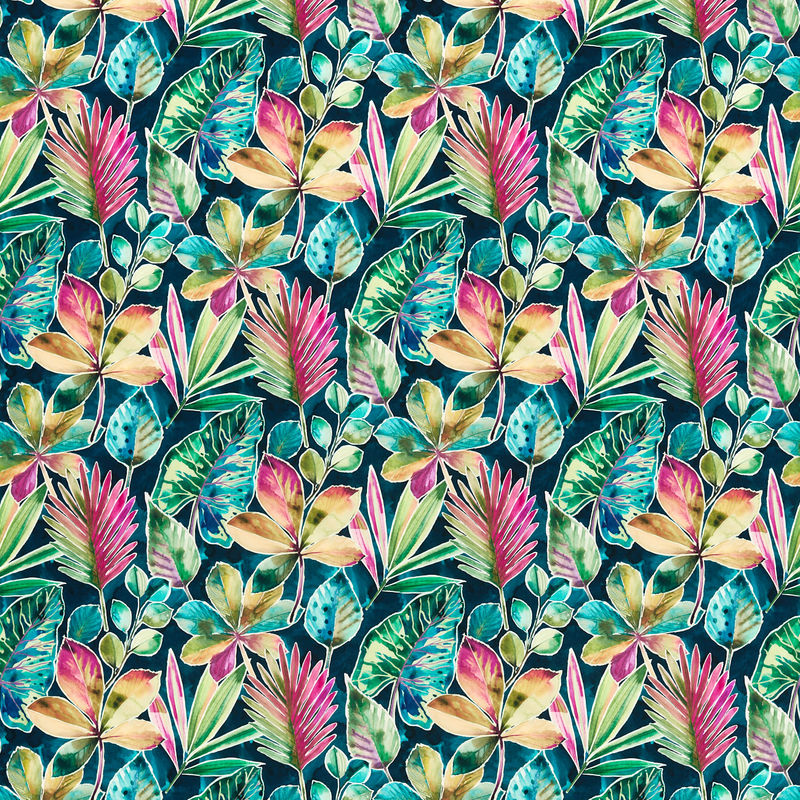 Overview
Printed velvets can instantly enhance your interior through design and texture. Whether you're after something bold, or a little more calm and reserved, we offer a wide selection in order to suit an array of interior design styles and colour schemes.
For design inspiration and ideas, please see our range of Trend Guides. If you have any questions, need any advice or would like any samples sending out, please do get in touch.
Email: sales@thehomeofinteriors.co.uk or call us on 01590 615775.
Follow us on Instagram and Facebook: @myhomeofinteriors