Talented designer, Emily Bond, has teamed up with Ashley Wilde to create a beautiful collection of charming fabrics. A celebration of classic country living, the Somerset range draws inspiration from Emily's childhood farmhouse memories, family pets, hobbies and world travels in a way that tells her own story. Her admiration for animals and the scenic British countryside truly shine in this collection, pulling together compelling personal prints that exude warmth, homeliness and English country charm.
Re-coloured signature designs sit alongside brand new patterns in this classically styled range. Each print is produced on 100% cotton with a linen look, in keeping with the natural, authentic feel of the range. Choose from a delightful palette of neutrals and muted tones to suit classic and contemporary homes alike. Shop the full collection here.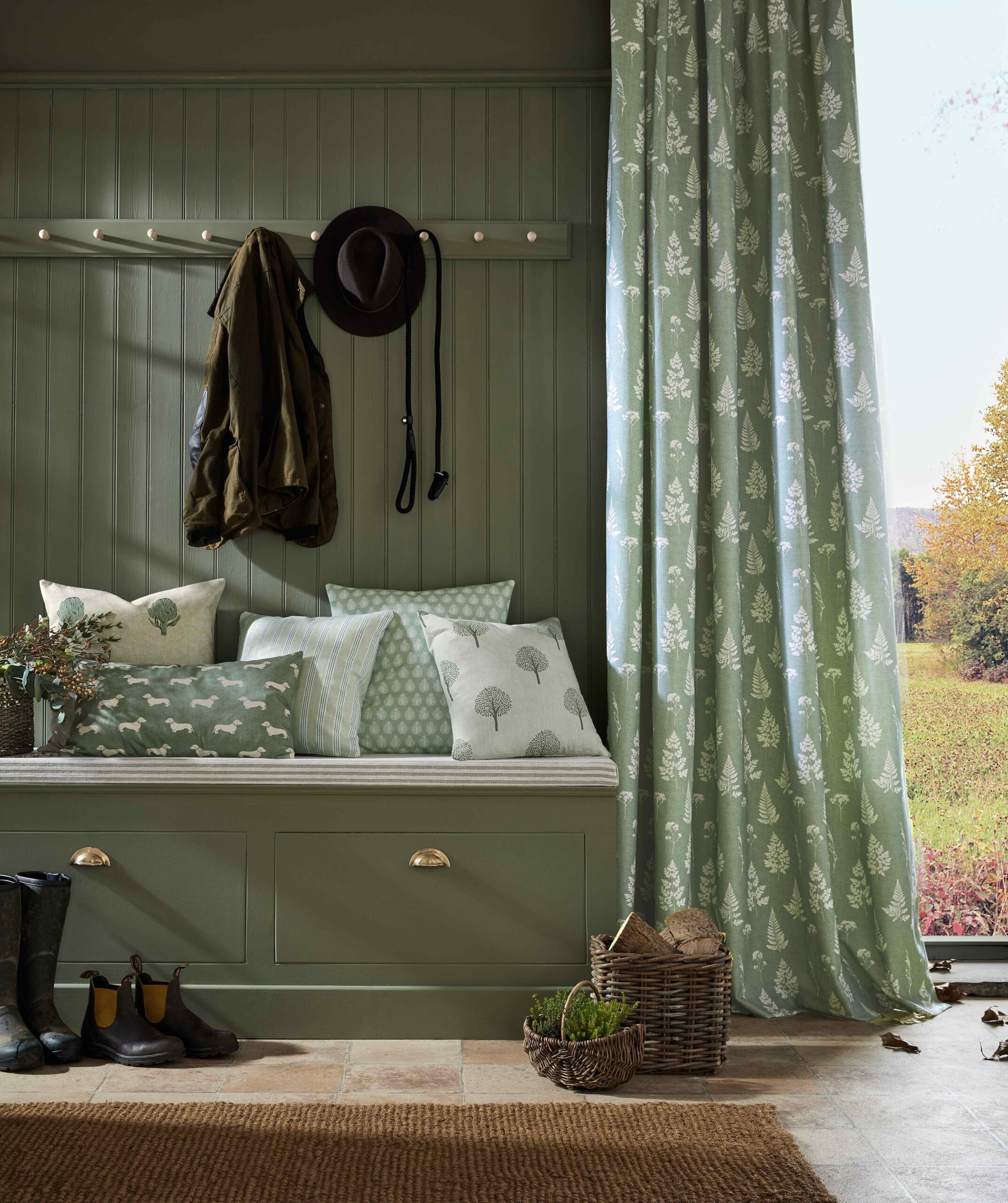 Animal Prints
Bring your home to life with one of the Emily Bond Somerset dog prints. Based on 5 playful companions of significance, these designs showcase different loveable breeds that are sure to resonate with any dog lover.
We absolutely love the Peggy print (see image 1 below). Inspired by Emily's treasured dog who is always by her side, this beautiful fabric features a dachshund silhouette repeated across a coloured textural ground. One of Emily's signature designs, Peggy is available in 4 new colour ways that complement current interior design trends.
Fred is another beautiful choice with its gorgeous Dalmatians on a neutral polka dot ground, inspired by Emily's Mother's dog (see image 2 below). If you'd prefer an alternative pattern, the Marley fabric captures the eye with its adorable Labrador puppies layered on a tonal stripe. Available in 2 colour ways, this fabric works beautifully for curtains, blinds and cushions (see image 3 below).
Other animal designs include Basil and Millie, with the addition of Alice, featuring playful hares running across a herringbone backdrop synonymous with the countryside theme.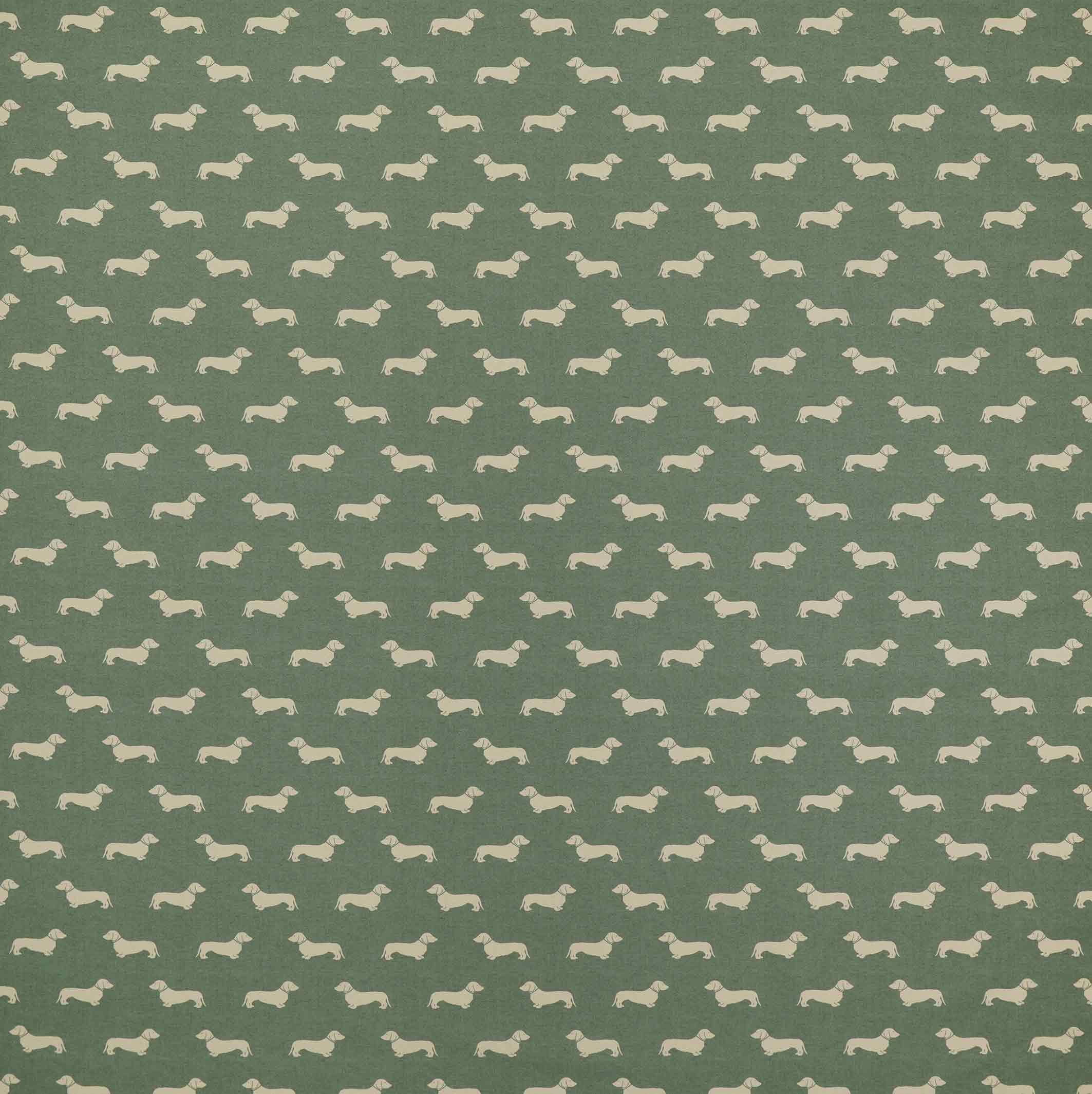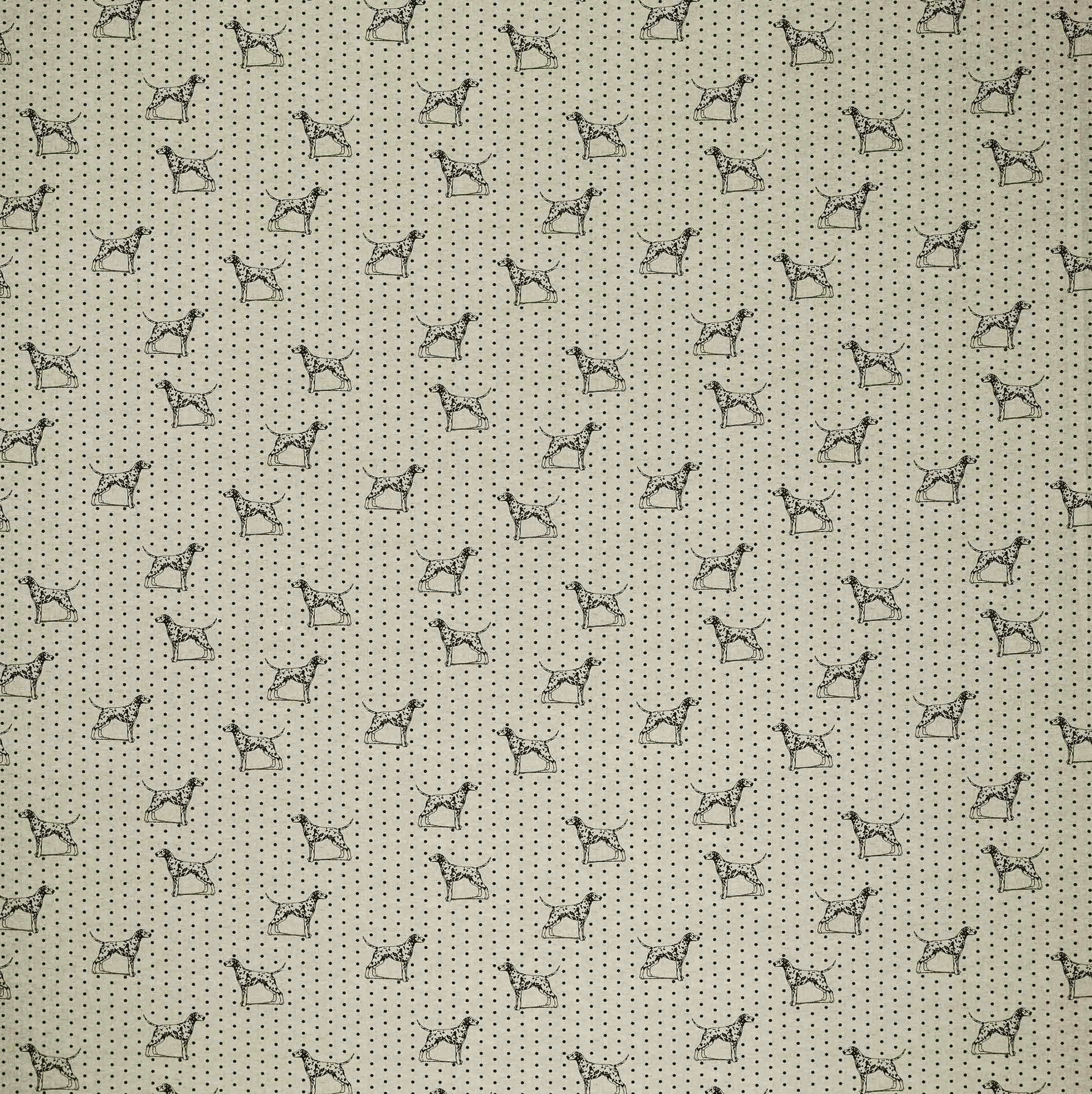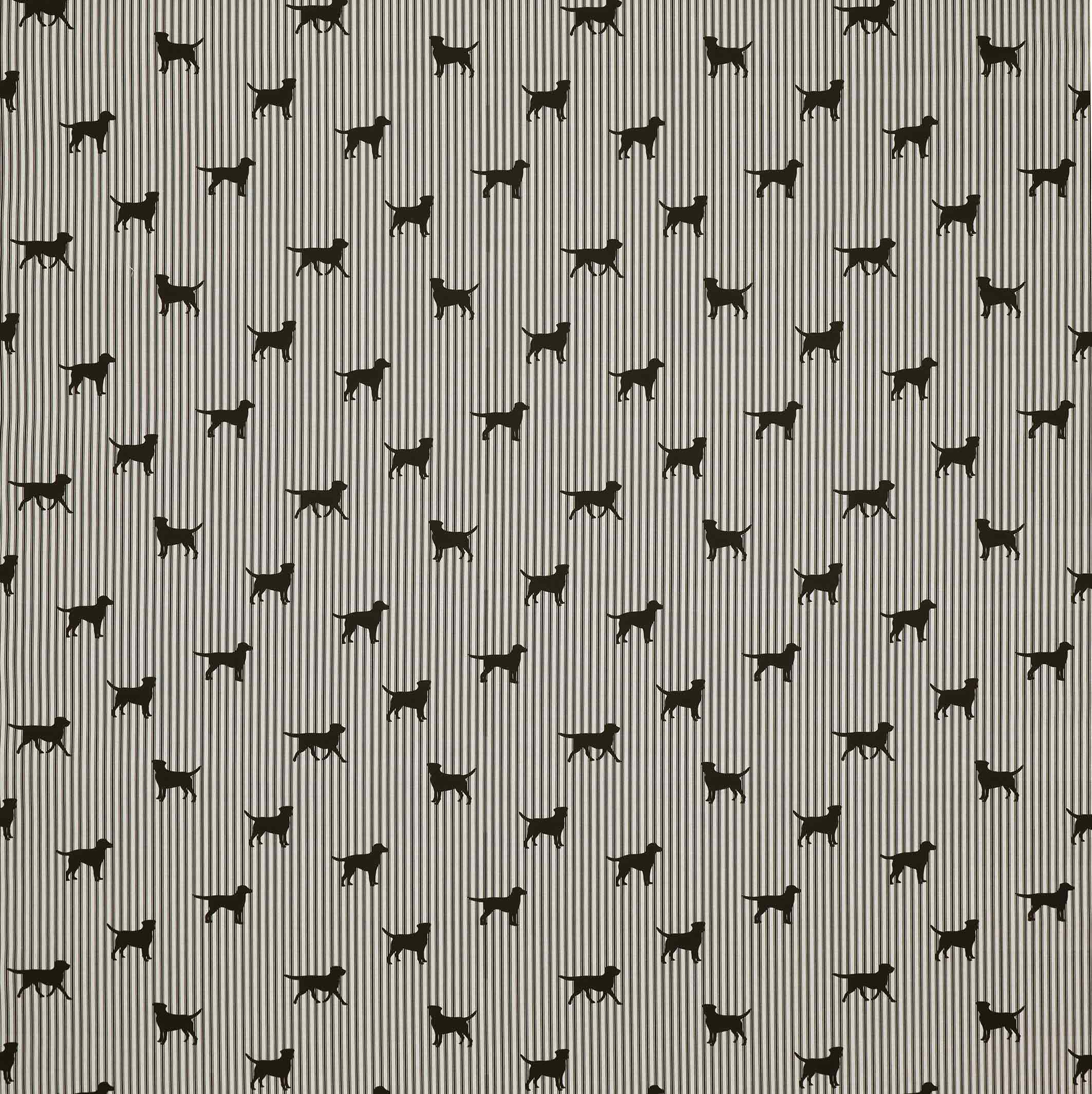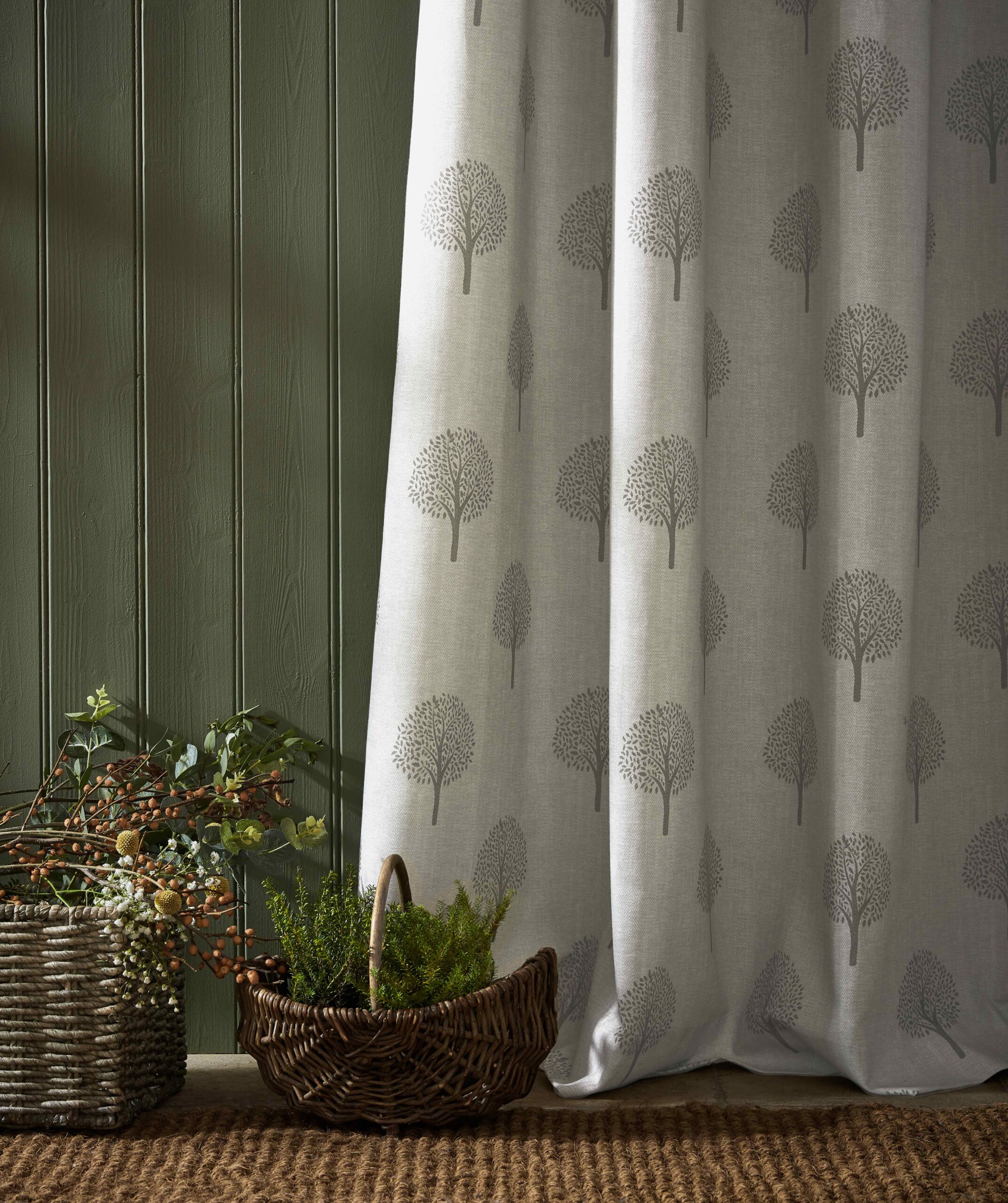 Botanicals
Botanical designs sit perfectly in this collection, capturing its natural influences.
Combining beauty with simplicity, the Yew Tree design is a superb choice (shown opposite). Inspired by Emily's home, named Yew Tree House, it features a block print style tree on a herringbone ground and is made from luxuriously soft cotton. Available in 4 versatile colour ways from natural and neutral to autumnal tones, this fabric effortlessly complements a variety of interior styles, particularly country style homes.
We also love the Tynesfield print (see curtain in the image at top of blog). Comprised of wild grasses and leaves reminiscent of Emily's dog walks in the National Trust Park, Somerset, this design is the epitome of classic country charm.
Stripes
The collection also encompasses 2 cotton-blend woven stripes, pairing effortlessly with the playful prints for a coordinated and cohesive look.
George (shown opposite in Indigo) and Oscar both take their names from 2 of Emily's dogs and are available across a versatile palette for an air of sophistication. Ideal for curtains, blinds and cushions, the George fabric can also be extended to upholstery applications for stylish chairs and sofas.