The Client Brief
We were delighted to be contacted by Katie from @maison.32 to help her with a window dressing solution across sliding doors in Katie's luxurious kitchen.  We were able to glean an insight into Katie's minimalist style from her Instagram account.  Katie also sent us some inspirational photos of the look she wanted to achieve to help us bring her vision to life.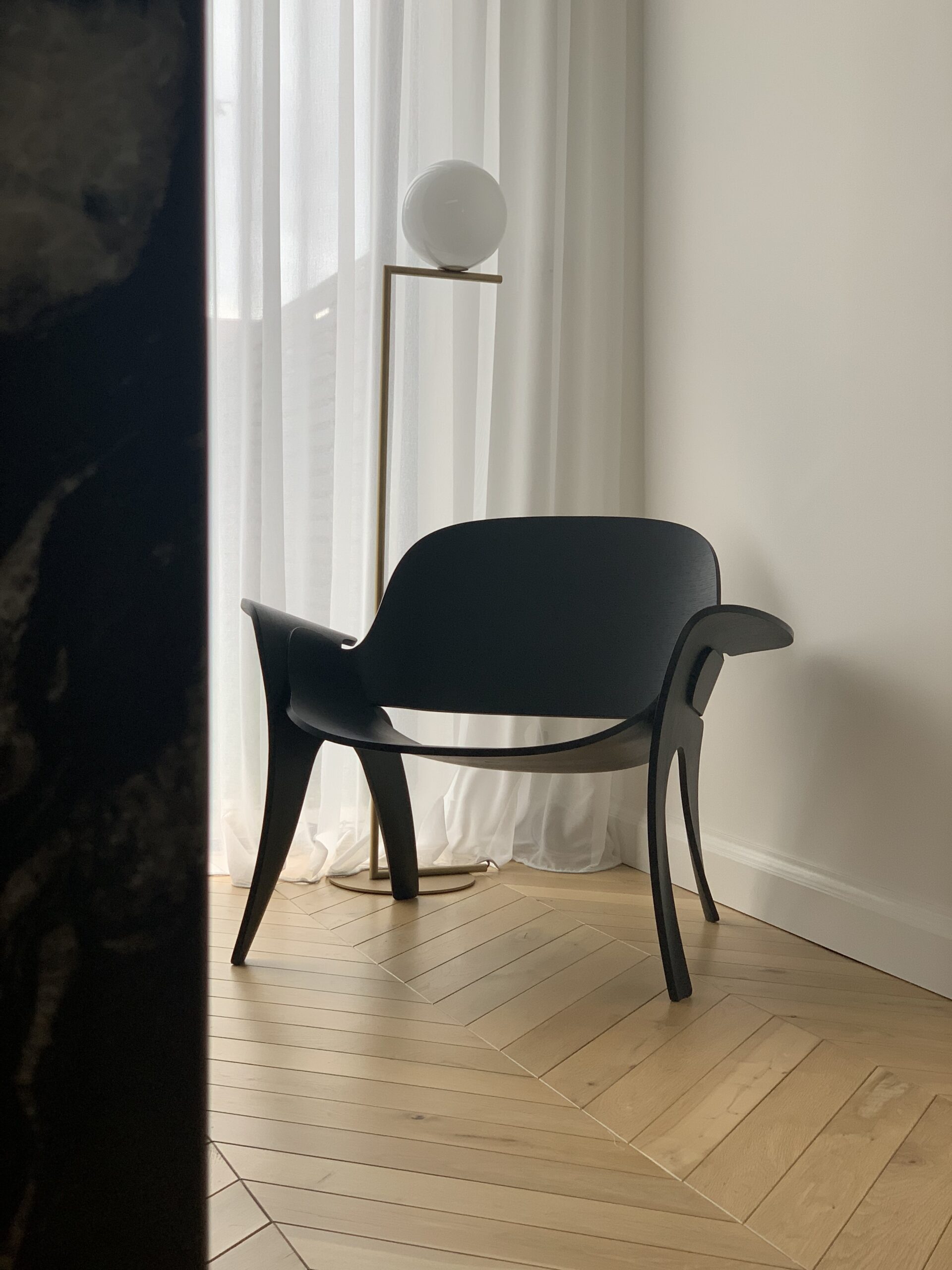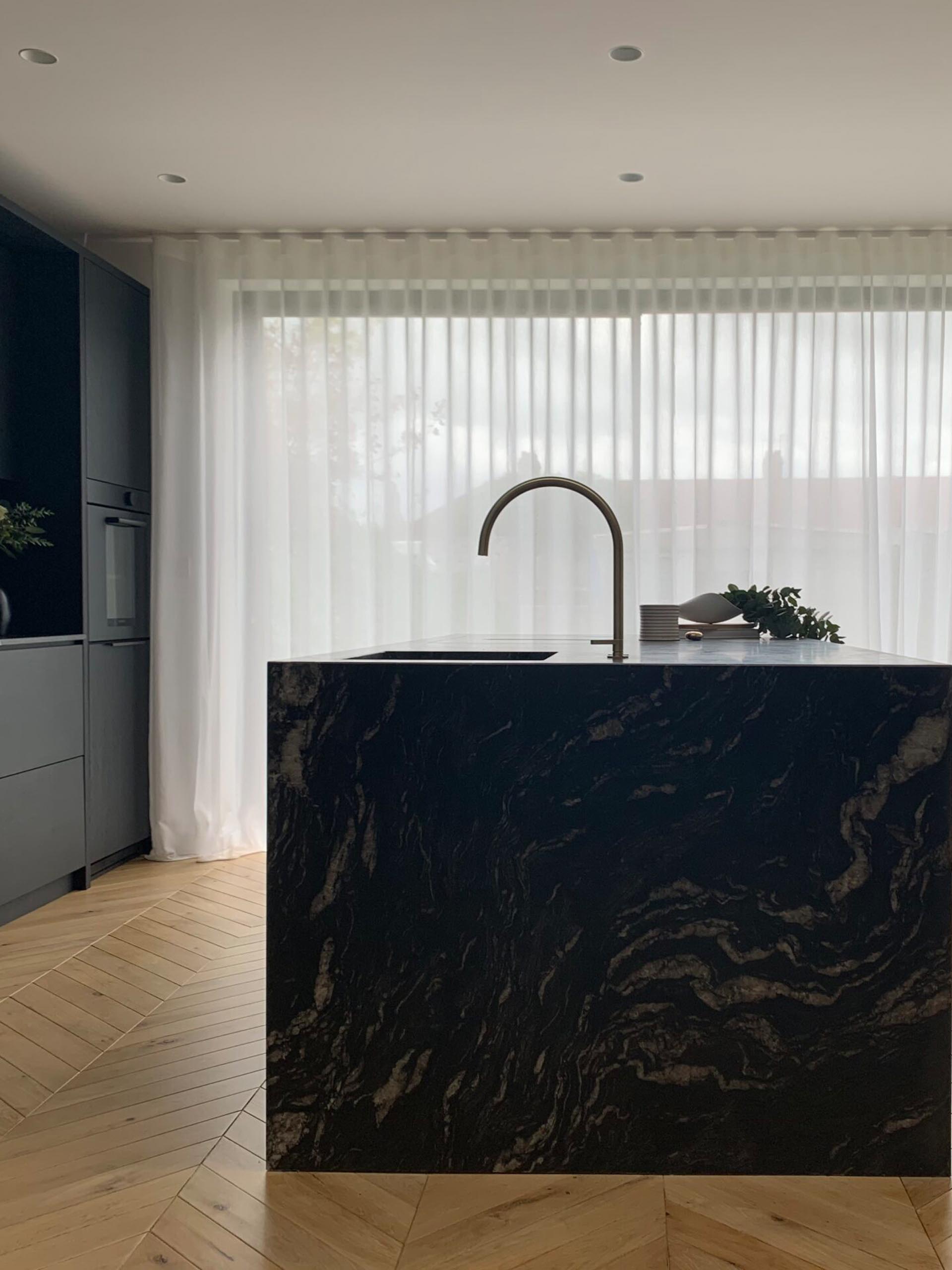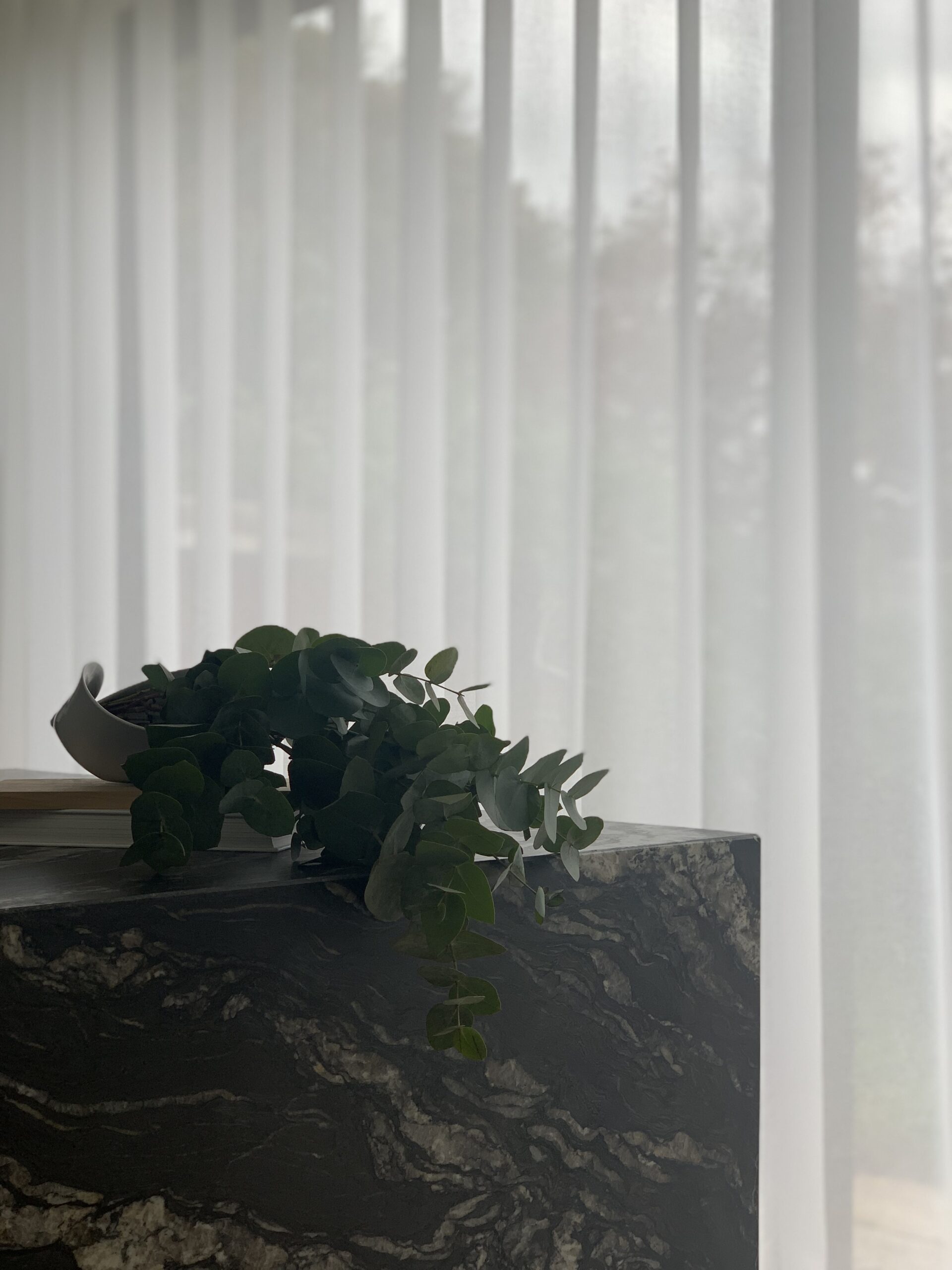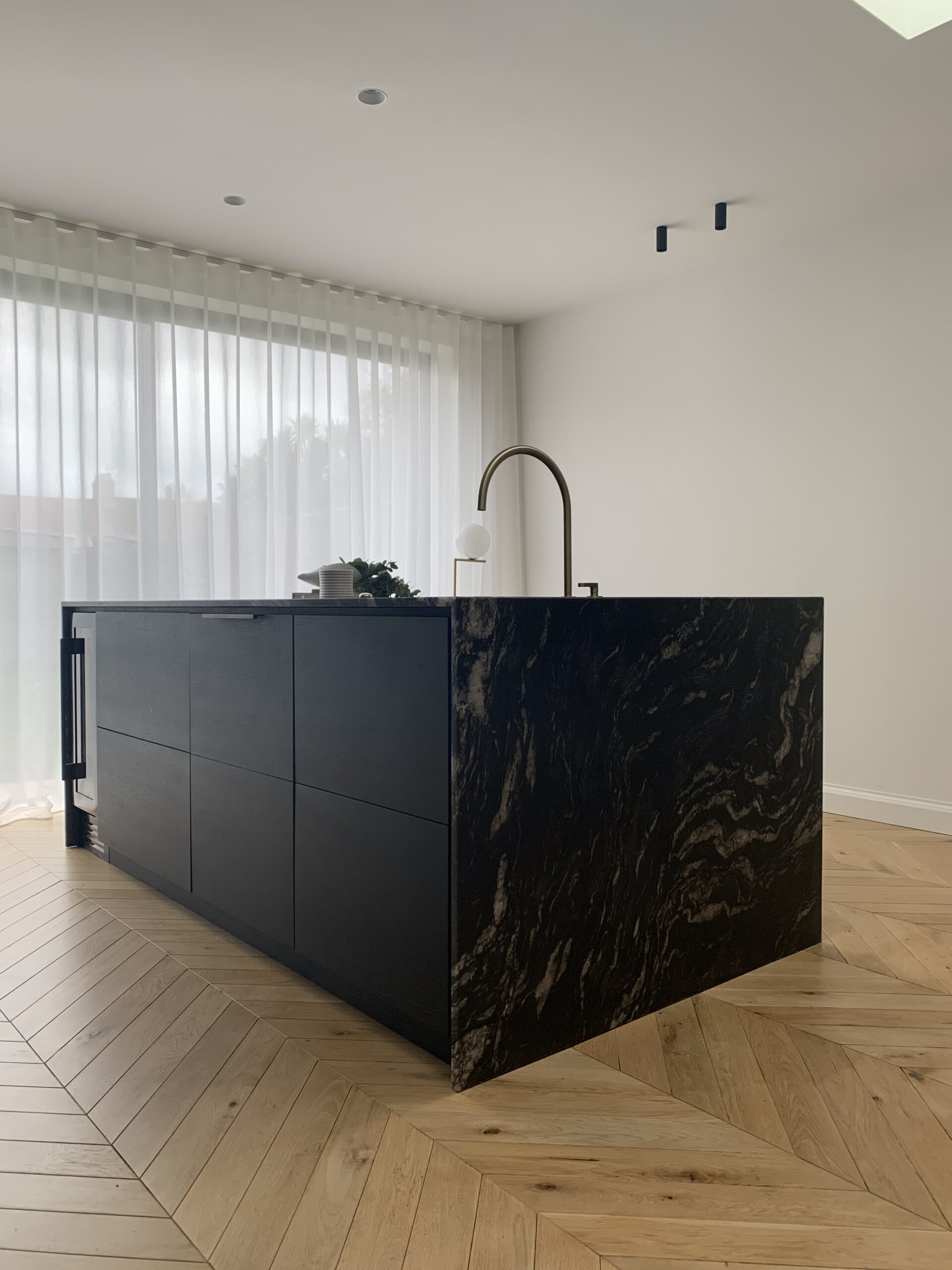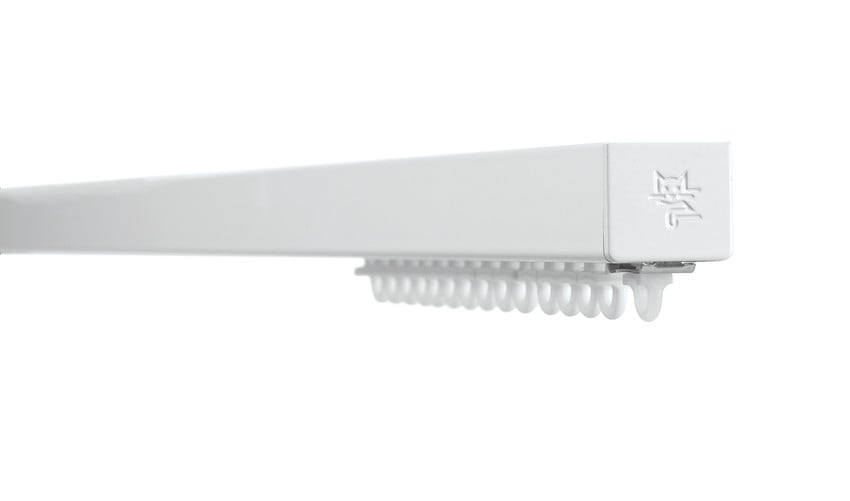 The Curtain Track Solution
Ceiling fixing a curtain track delivers an elegant and sophisticated look and was perfect to be fitted across Katie's sliding doors.  We suggested the Silent Gliss 6840 and 6870 curtain tracks; both of these give a neat, flush fit to the ceiling.  The clamp style brackets secure the track from the back so you don't see any fittings from the front.  The difference between the two tracks is the profile shape.  The 6840 has a rounded profile, whereas the 6870 has a square profile.  Katie's style lends itself to the square shaped profile which was selected in Matt White for the project.
The 6840 and 6870 tracks have the same look from both sides so are ideal used as a room divider.  Please see our customer project for inspiration.
Wave Curtain Solution
Katie loves the wave curtain heading style which is a great solution across bi-fold and sliding doors as it delivers a slim stack back, maximising the light into your living space.  A wave curtain lends itself beautifully to Katie's sophisticated style.
The brief for the fabric was "something that will flutter in the breeze and soften the rays from the sun".  We sent Katie a selection of sheer fabrics which allow the light to come into the room, yet offer a level of shading and privacy.  Katie chose the Silent Gliss Someo fabric, colour ref 182, with an 80mm wave heading which delivers a floaty, natural feel.
All Silent Gliss's fabrics are wide width which enables the curtains to be made up without any joins / seams in them for a polished finish.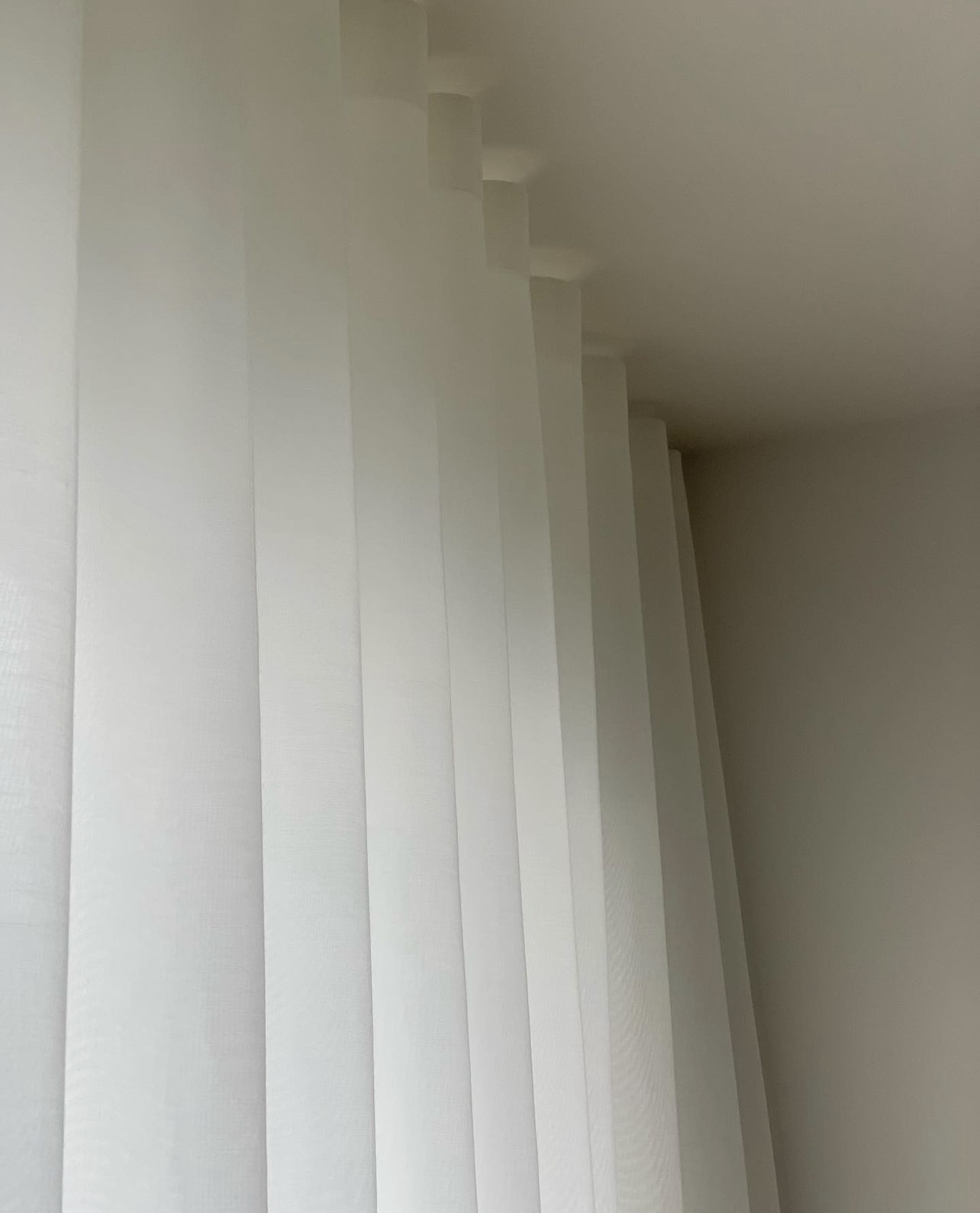 In Conclusion
Katie was delighted with the end result!  The modern wave heading beautifully complements the contemporary style of Katie's home delivering timeless elegance to complement her interiors.
If you're embarking on a home project and would like any help or inspiration, please do not hesitate to get in touch. We offer a bespoke design service and can provide specialist fabric, design and colour advice to help you create a home you love.
Email sales@thehomeofinteriors.co.uk or call us on 01590 615775.
Follow us on Instagram and Facebook: @myhomeofinteriors