We are delighted to see the development of more eco-friendly products in the home interior industry, contributing towards a more sustainable way of living.  With top brands such as Silent Gliss, Clarke & Clarke and Prestigious Textiles launching sustainable fabric ranges, we are proud to now offer a superb selection of eco fabrics and home accessories, all designed in a way to care for the planet.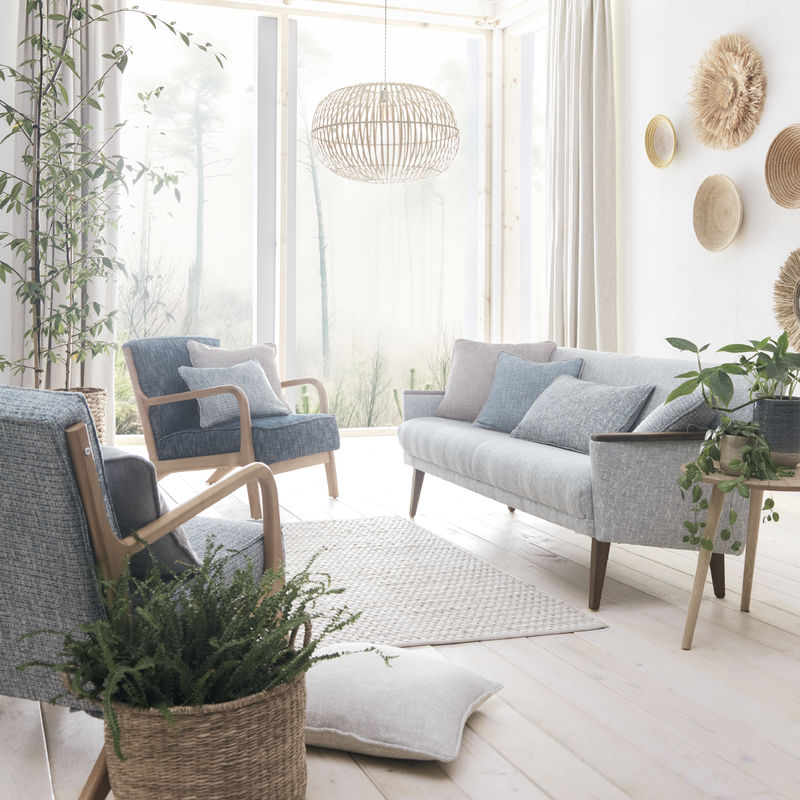 Eco Fabrics
Following the release of some stunning eco fabric collections made from 100% or partially recycled and organic materials, our range now enables you to make environmental choices when it comes to interior design. Whether you're looking to create the perfect window dressing or piece of upholstery, these fabrics offer an ecological option for your home furnishings without compromising on quality or style.
Clarke & Clarke
The Eco range by Clarke & Clarke is a great starting point. Discover a choice of 3 textured designs, perfect for adding depth and interest to your room scheme. Available across a versatile palette of calm and neutral shades, this range is made solely from recycled polyester, with every 1m of fabric saving 90 plastic bottles from landfill. Clarke & Clarke have also expanded their eco portfolio with the luxurious new Riva velvet, made from 100% recycled plastic. This will be coming soon to our website!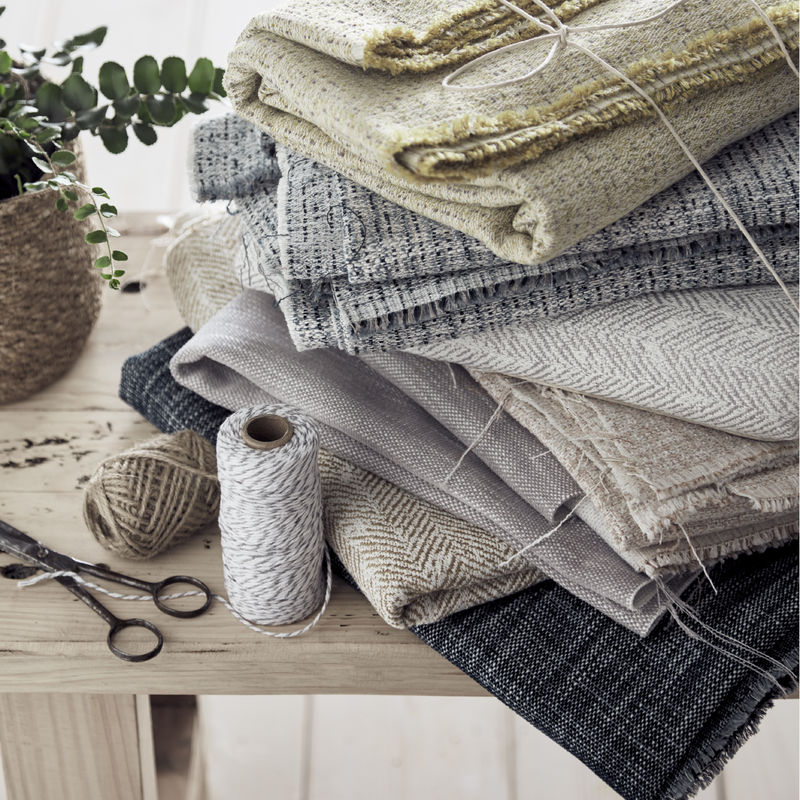 Prestigious Textiles
For a more definitive look, Prestigious Textiles offer an eclectic mix of eco patterned fabrics to enhance your décor. Go bold with the vibrant designs of the Harlow range or tone it down it a little with the natural country vibe of the softer Meadow collection. Alternatively, the Coastal Retreat range offers a sophisticated take on nautical interiors with its seaside inspired designs and soothing coastal colour palette, while the versatile Whisp fabric provides a fabulous semi-sheer option with a linen-look, perfect for a natural, floaty feel. These ranges are made up from either partially recycled or sustainably sourced materials, therefore helping to reduce waste and eliminate the need for harmful chemicals.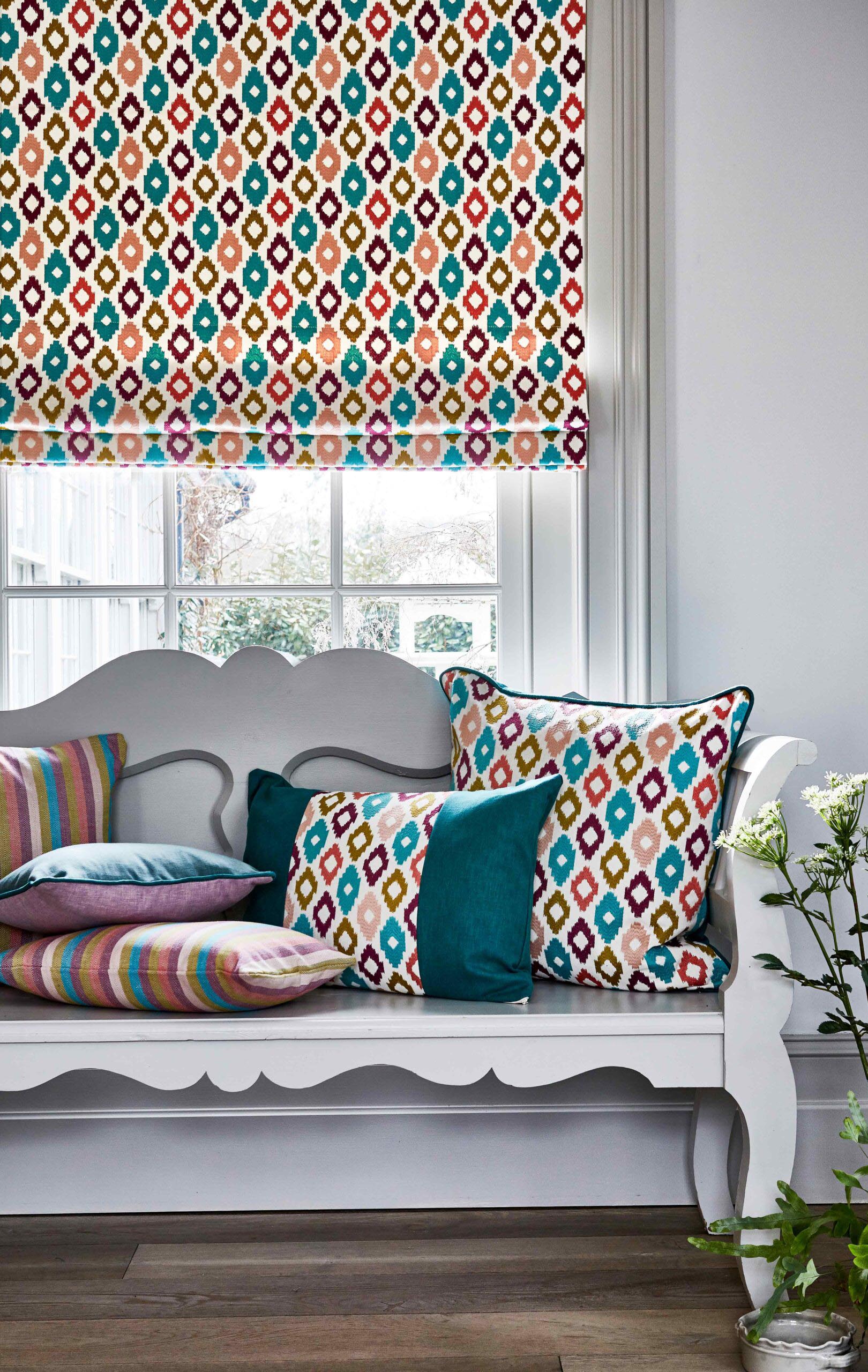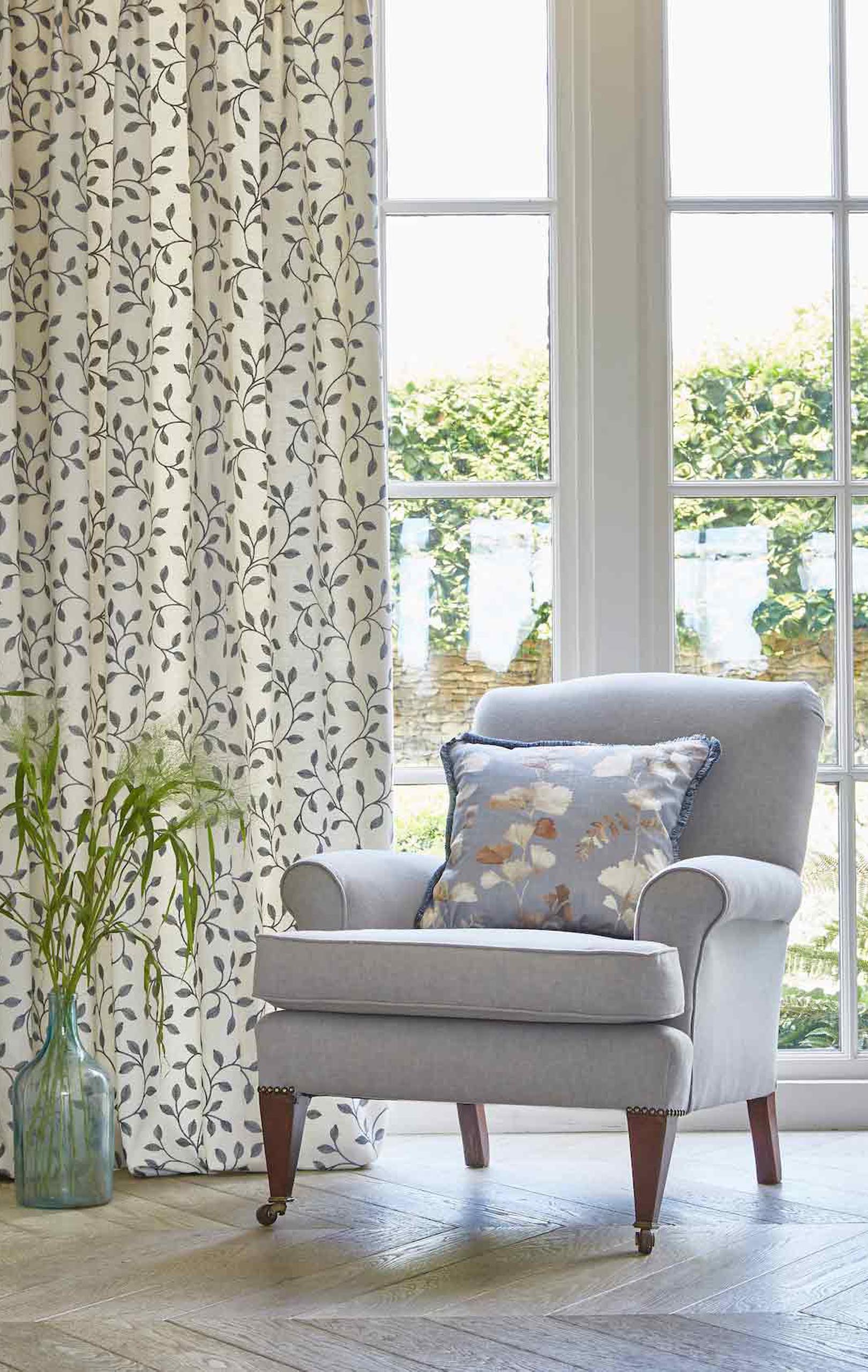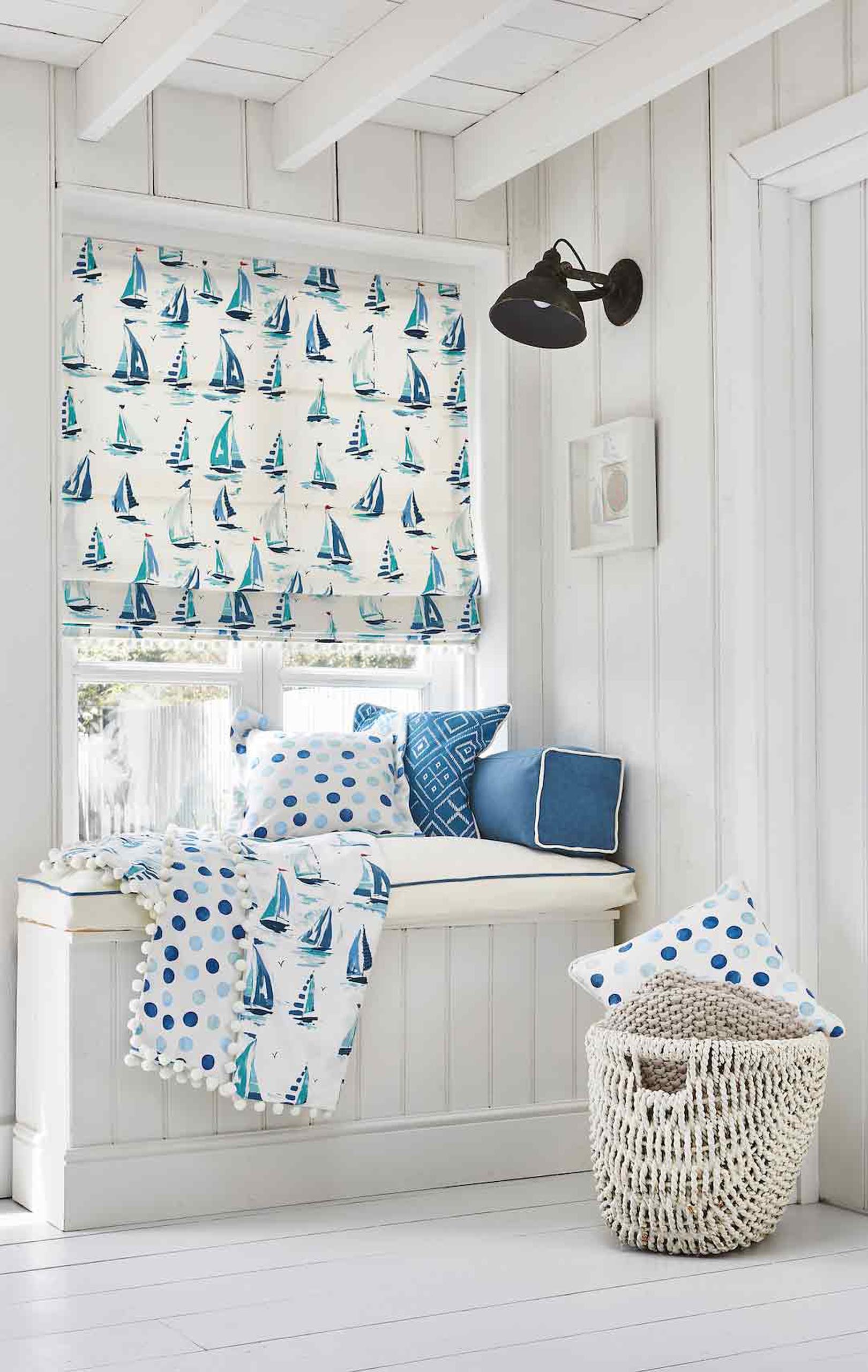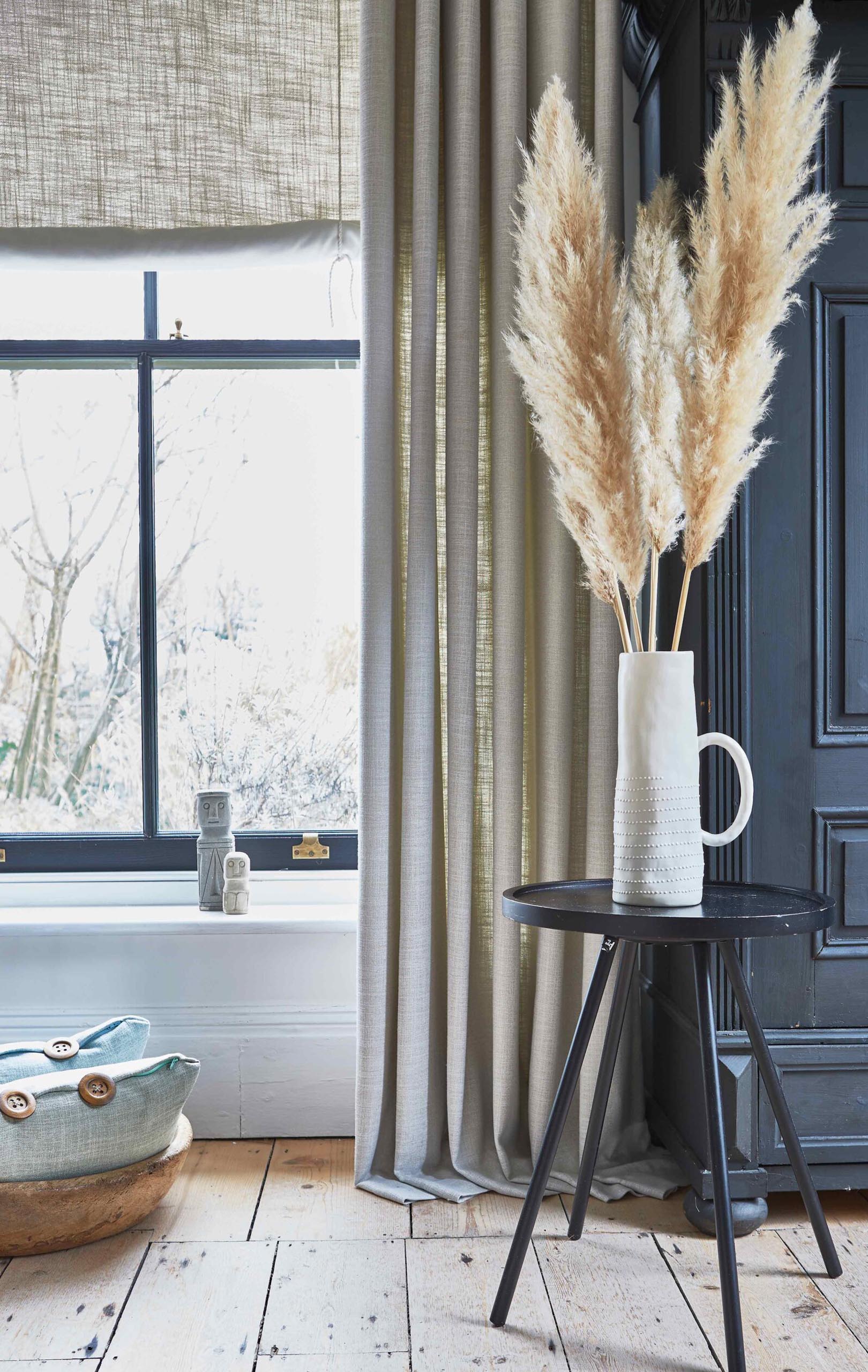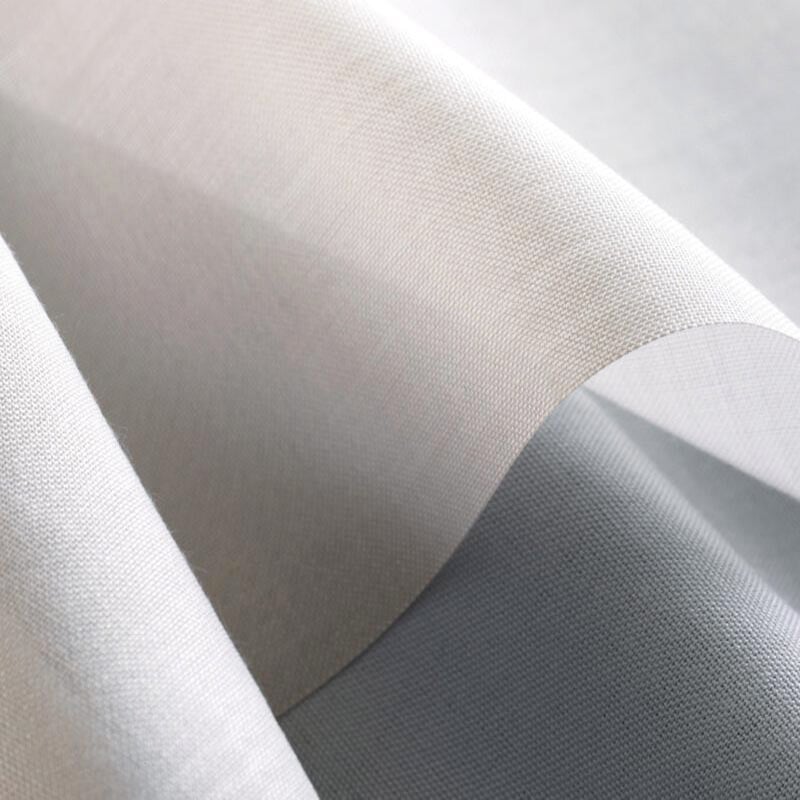 Silent Gliss
The Silent Gliss fabric collection also offers a plethora of eco-friendly designs for a sustainable solution to window dressings. Ideal for the ever-popular wave curtain and relaxed Swiss Pleat curtain headings, these fabrics come with a range of technical features, from light reduction to enhanced acoustics. With a wide choice of bold and neutral colour ways to suit all design styles and colour schemes, the Silent Gliss fabrics will certainly make the perfect addition to any living space. If you're looking for an environmentally-friendly sheer option for modern interiors, the new Silent Gliss Colorama 1 Eco Fabric is just superb, with its 100% recycled pre-consumer polyester composition and neutral colour palette. Learn more about the full range here.
Eco Homeware
We are also proud to see an eco approach rolled out to other home products in the Clarke & Clarke range. Each of their bedding sets now come in a handy, reusable fabric tote bag, offering a more sustainable alternative to plastic packaging. Accessories such as the Emma J Shipley Frontier Square and Rectangle cushions and the Emma J Shipley Lost World Square and Rectangle cushions also feature recycled materials, focusing on the concept of reusability to help lessen the impact on the environment.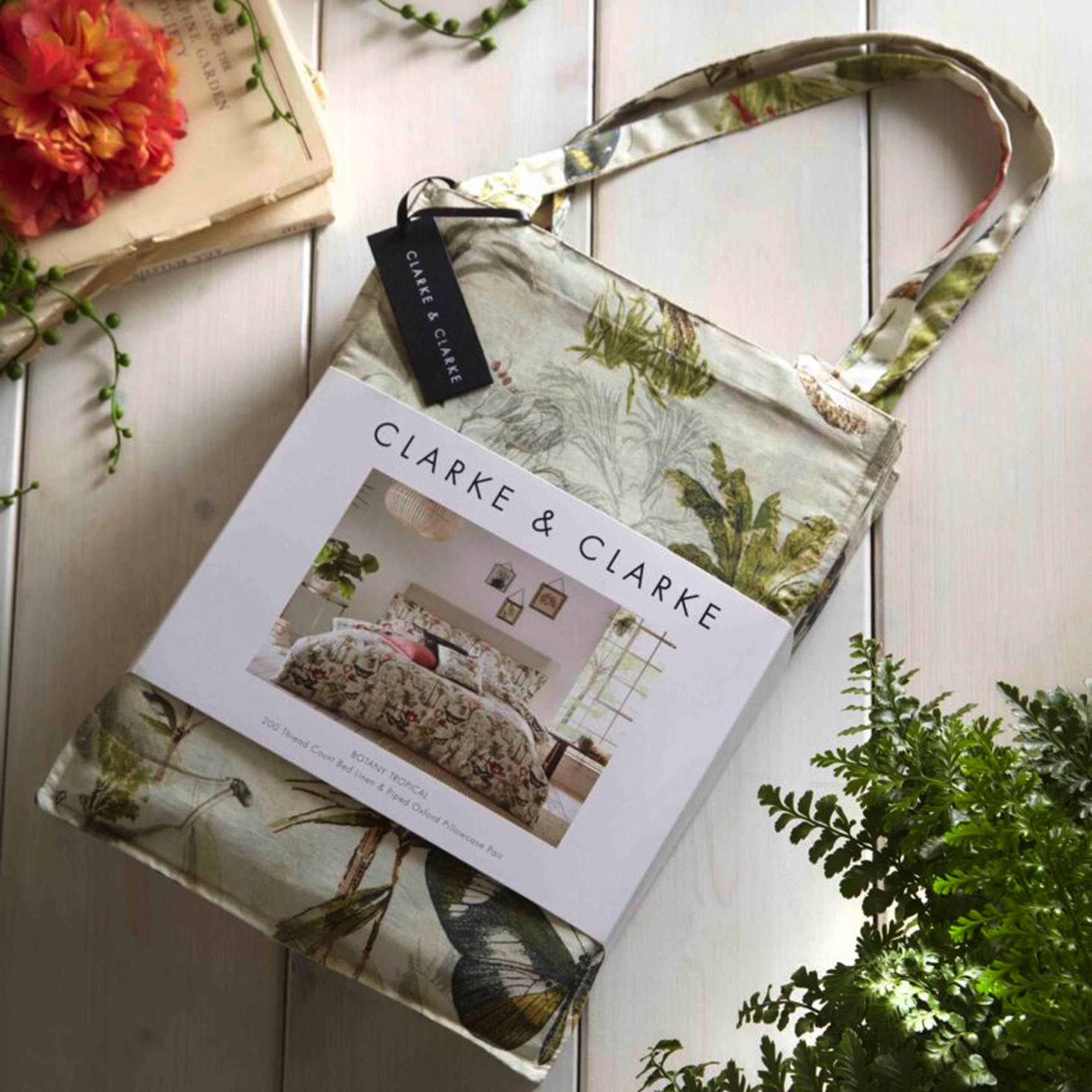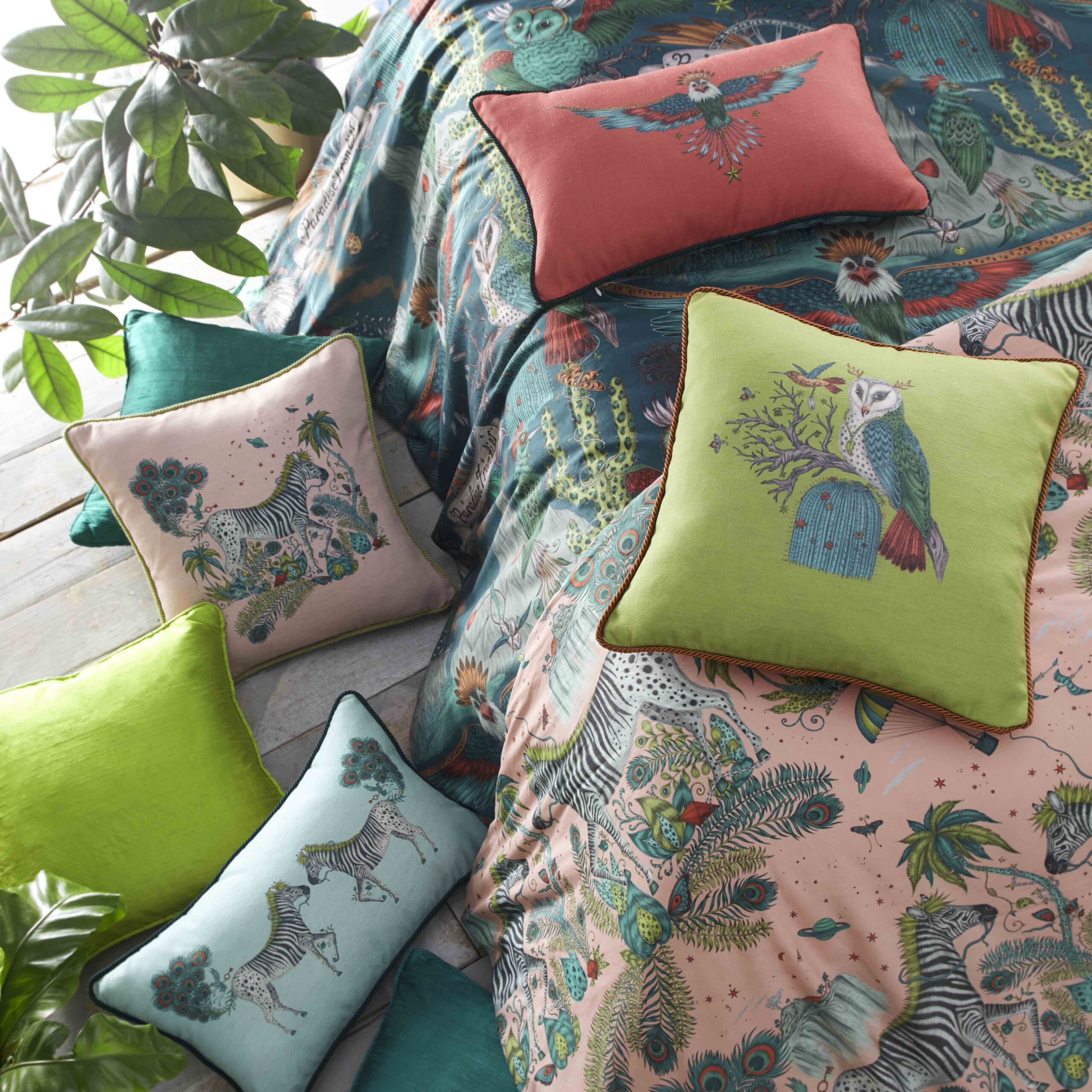 The Home Of Interiors Eco Initiative
At The Home Of Interiors, we are equally keen to do our part in working towards a more sustainable future. We have, therefore, pledged to donate all fabric remnants from our curtain and roman blind orders straight to local charities. This way, we can help to reduce waste by encouraging the reuse and repurpose of our leftover textiles.
Overview
Making eco choices when it comes to our interiors has never been more important. We are proud to offer such a fantastic choice of eco products and look forward to expanding our range as more luxury home brands join the journey to a greener future.
If you have any questions or would like any colour and fabric advice, please do get in touch.
Email: sales@thehomeofinteriors.co.uk or call us on 01590 615775.
Follow us on Instagram and Facebook: @myhomeofinteriors