If you're looking for the perfect plain to offset your interior scheme, you may wish to consider the magnificent Linara fabric collection by Romo. Iconic and versatile, this bestselling fabric is a luxurious blend of cotton and linen, beautifully designed to uplift your soft furnishings. Available across an extensive palette of over 360 colours, Linara enables you to explore colour like never before and find the perfect match to bring the look together.
Indulge in the fabric's delightful brushed finish and peach-skin feel. Soft to touch, it provides a practical and durable solution that oozes style and sophistication. Whether you love colour and desire vibrancy in the home, or you prefer more toned down, neural shades, this collection is truly limitless, giving you the foundations and freedoms to create your own signature look.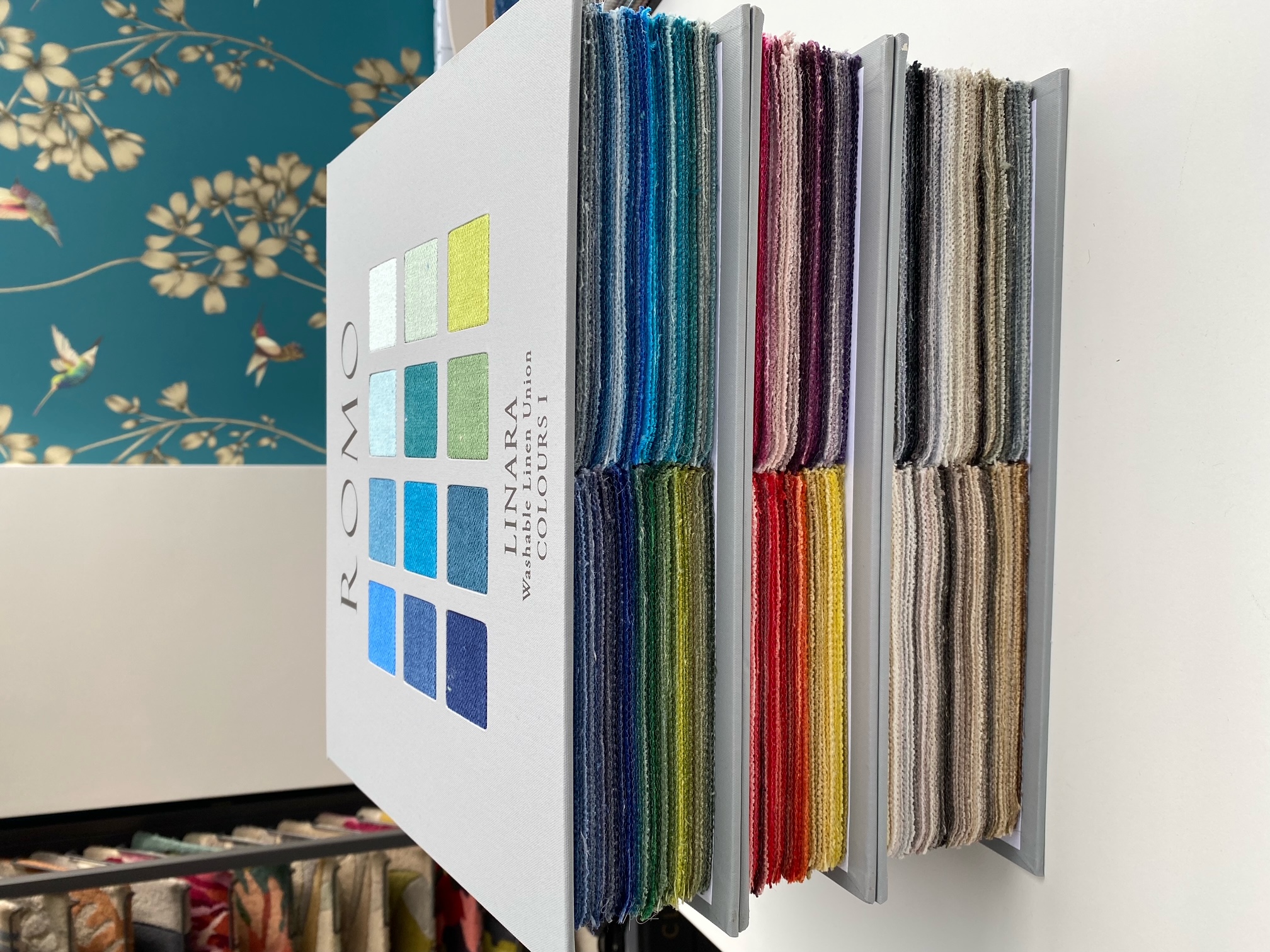 Linara Colours I
The Linara Colours I edition is the perfect way to add a splash of colour to your home. Featuring a plethora of blue and green shades from deep indigos, electric blues and aquas through to soft mineral, vibrant zest and deep greens, this range encompasses the cooler side of the colour spectrum whilst providing the flexibility to be as subtle or as daring as you wish.
This range also fits seamlessly with current interior trends. As we continue to find ways to embrace the outdoors in our homes, earthy greens remain a particularly popular addition to interiors across the World. Consider the deep Linara Terragon, Spinach and Forest colour ways for an air of natural charm, or go softer with the gorgeous Kiwi, Lemongrass and Aloe fabrics.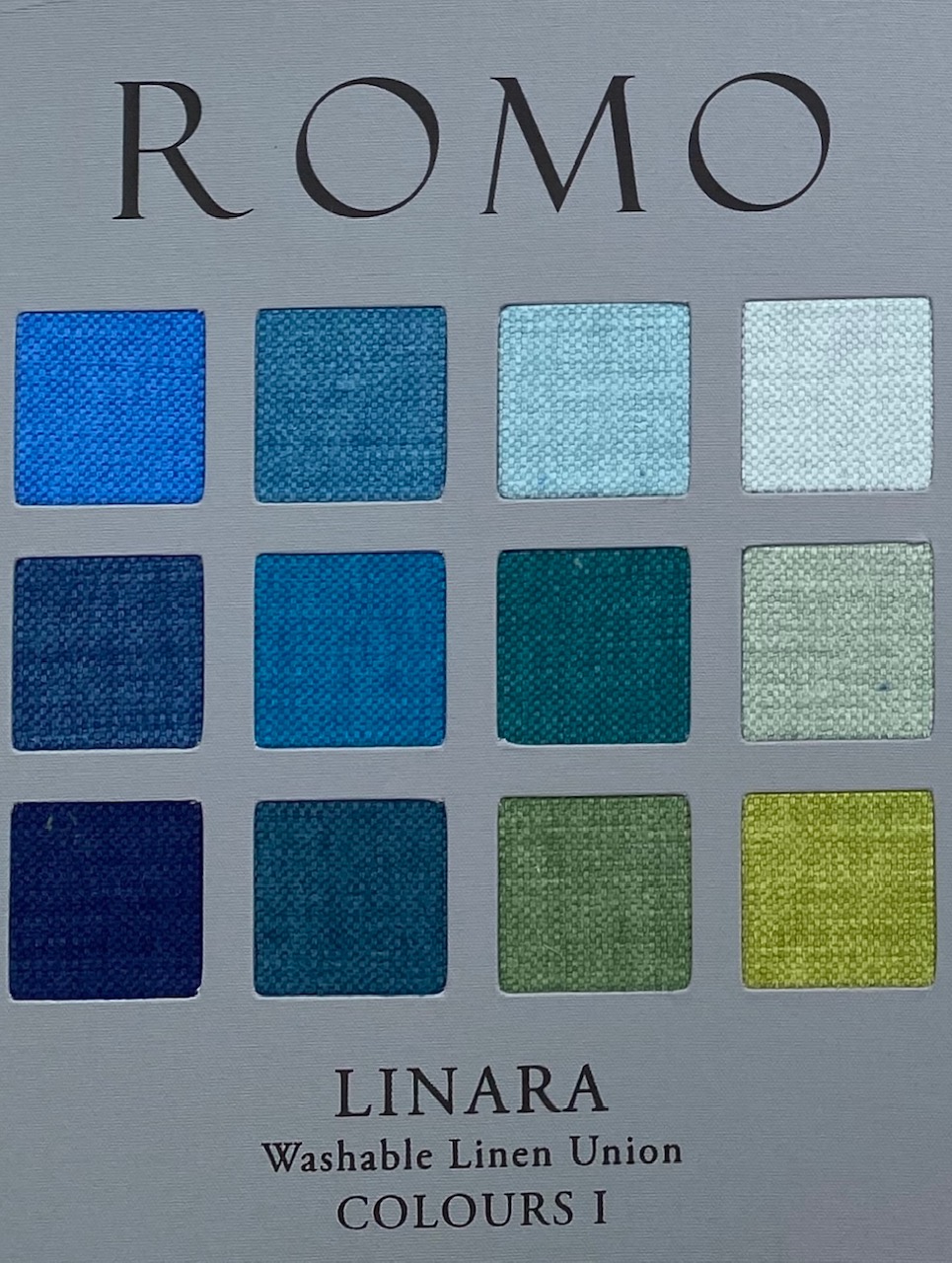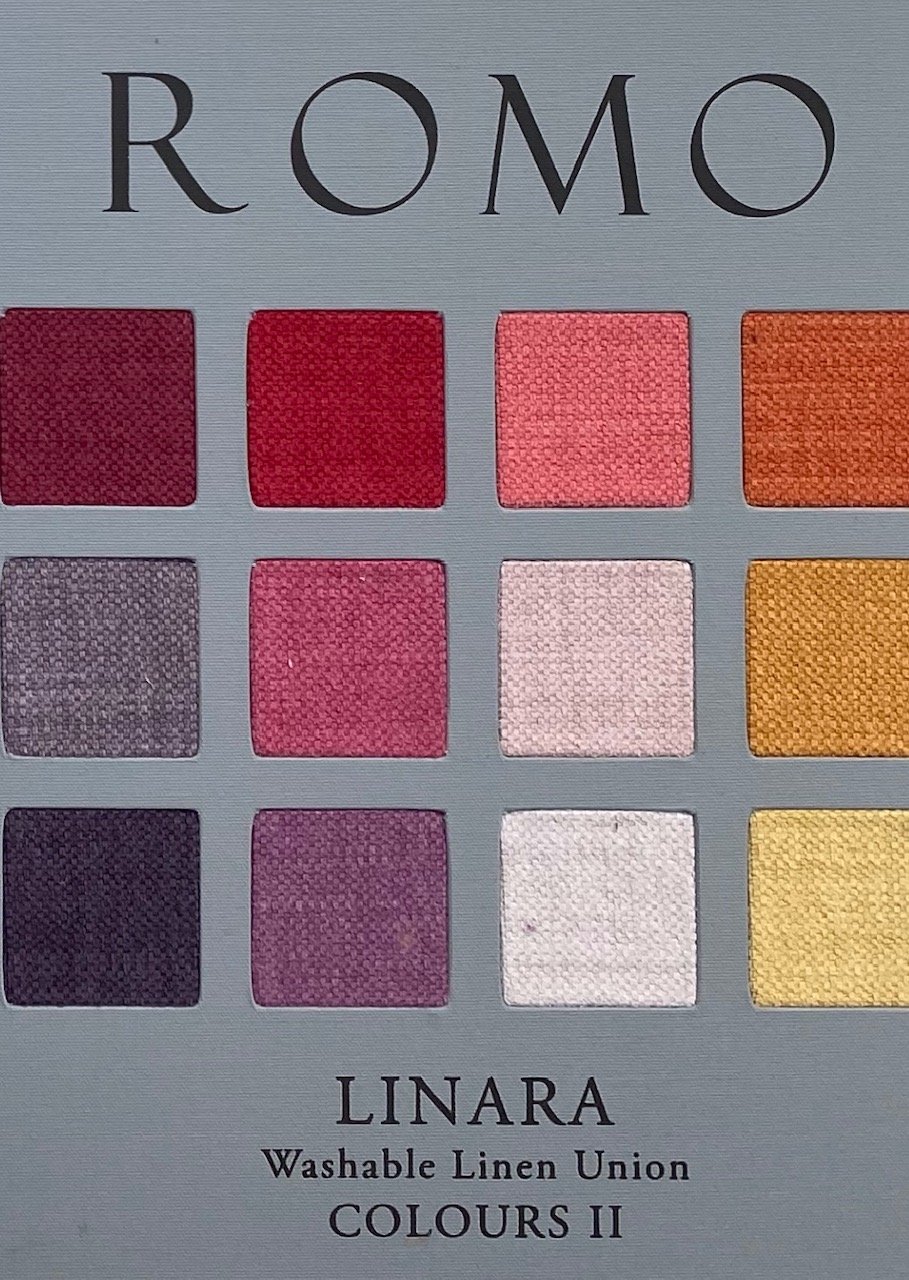 Linara colours II
Within the Linara Colours II book, Romo have collated a luxury selection of uplifting sunset colours, perfect for creating a warm and inviting scheme. Discover a glorious scale of vibrant yellows, oranges, reds, pinks and purples, all available in an array of tonal variations to suit your taste.
In light of the recent shift towards warmer tones as the need to create comfortable and uplifting interiors grows, this collection is an absolute essential for soft furnishings. The range encompasses some beautiful on trend shades such as earthy rusts and terracottas, ideal for cosy bedroom settings. Linara's Henna, Tangerine, Pumpkin and Day Lily are all stunning examples. Confident tones in line with Pantone's colour of the year 2023, Viva Magenta, also feature. These include Tealberry, Bayberry and Rhubarb for a statement appeal.
Linara Neutrals
If you're a minimalist at heart and love the idea of stylish simplicity, the Romo Linara collection of neutrals may be your perfect match. Comprised of Cream, Pebble, Taupe, Ebony and everything in between, this spectacular scale of versatile shades will work in any room setting within the home. The myriad of neutral colour ways combined with the fabric's indulgent cotton linen composition makes this the perfect fabric to bring an air of natural elegance to your space.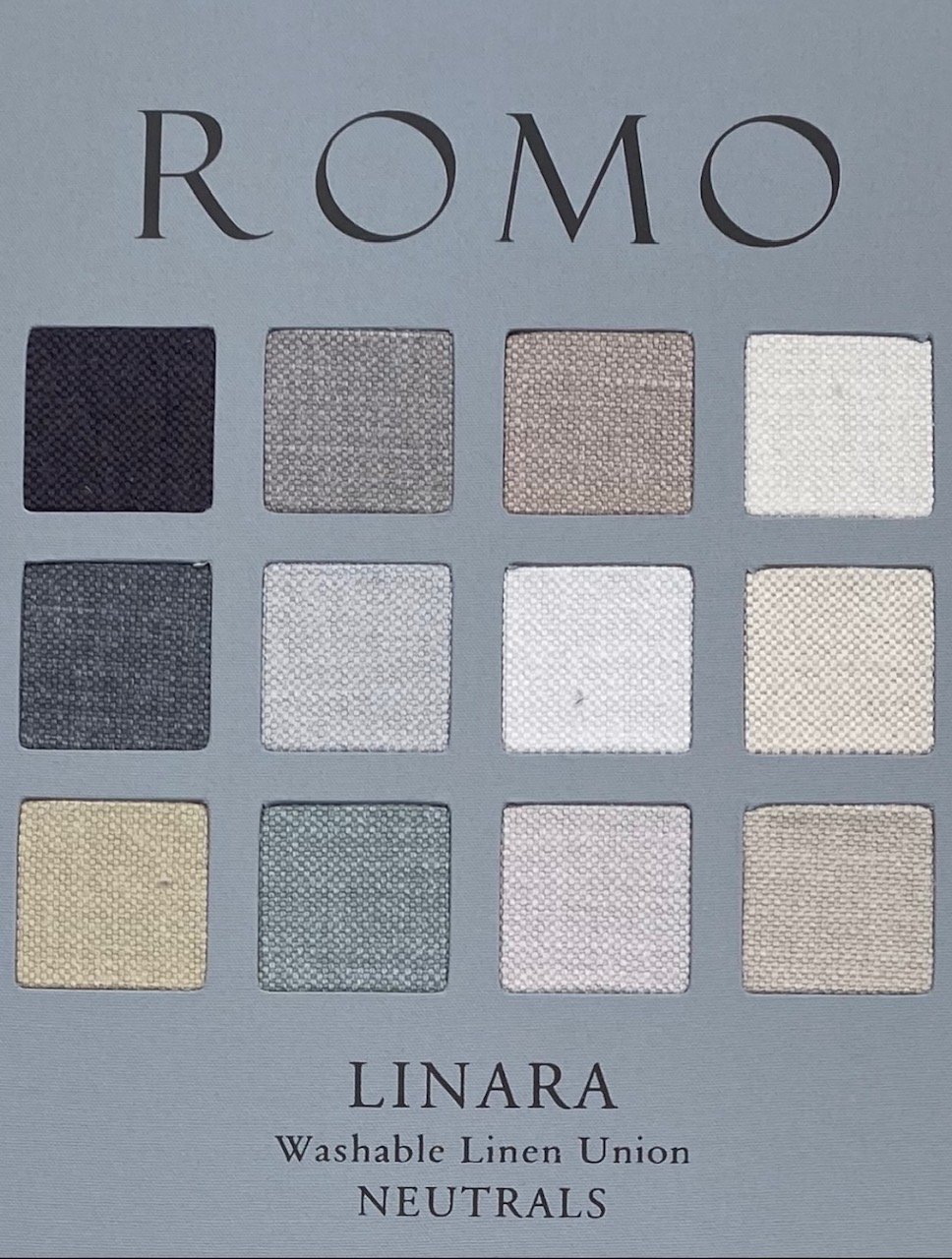 How to Style the Linara Fabrics
With such a vast array of colours available, the flexibility of this range is truly boundless.
For a statement window dressing, you could select a vibrant shade for your curtains, layered with a roman blind in a slightly softer shade (or vice versa) for a harmonised look. You could equally create an element of contrast with different tones to embrace colour and add character and personality. An accent chair and/ or a selection of cushions in colours that tonally complement each other also work well.
Overview
We are delighted to stock the Romo Linara and other Romo fabric / wallpaper collection books in our showroom in Brockenhurst and can also arrange for samples to be sent out. Romo fabrics can be transformed into beautiful curtains, roman blinds and cushions through our hand stitched, made to measure service, so please get in touch for a quotation. We are also delighted to offer a complimentary Bespoke Design Service to realise your vision and help you to create a home you love.
Please call 01590 615775 or email sales@thehomeofinteriors.co.uk.
Follow us on Instagram and Facebook: @myhomeofinteriors