Emma J Shipley from Clarke & Clarke
Bring your home to life with Emma J Shipley's captivating range of fabrics, wallpapers, bedding and home accessories. Made in collaboration with Clarke & Clarke, this imaginative collection is truly inspired by nature. It features an array of striking animal designs, magical Jungle scenes and fascinating bold patterns for a real maximalist feel. Each piece is meticulously detailed and is the perfect way to add an air of exoticism to your home.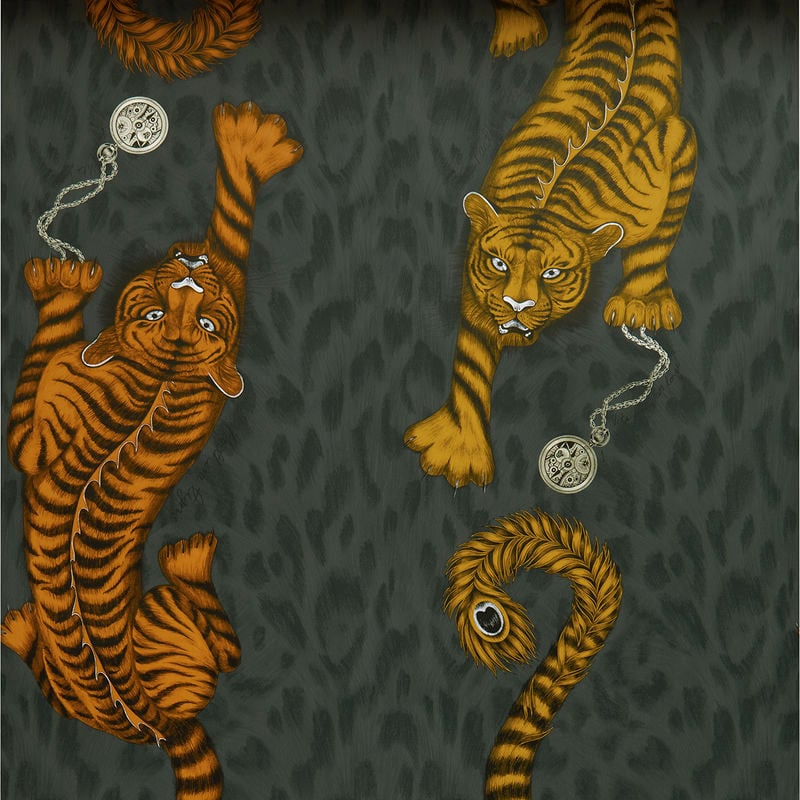 Let your imagination run wild with Emma J Shipley's Animalia collection. Exhibiting some expressionist, wildlife inspired artwork from breathtaking tigers to majestic giraffes and exotic birds, this stunning collection really allows you to surround yourself with nature.
Emma J Shipley Wallpaper
Introduce these designs to your home with a beautiful Emma J Shipley wallpaper. The Tigris wallpaper is a great example, showcasing raw intense animal character. Whether you go for the Flame colour scheme for that added vibrancy or choose the monochrome scheme for more of a subtle effect, this wallpaper is sure to liven up any living space.
The Emma J Shipley Audubon wallpaper is another fantastic choice. It captures the beauty of nature with magnificent birds in the Amazon Jungle. Alternatively, you could opt for the Amazon wallpaper with intricate patterns in bright colours for a real bold statement, or dial it down with the Jungle palms wallpaper for a more delicate feel. Whichever design you choose, there are a variety of colour schemes available for each wallpaper to suit your taste.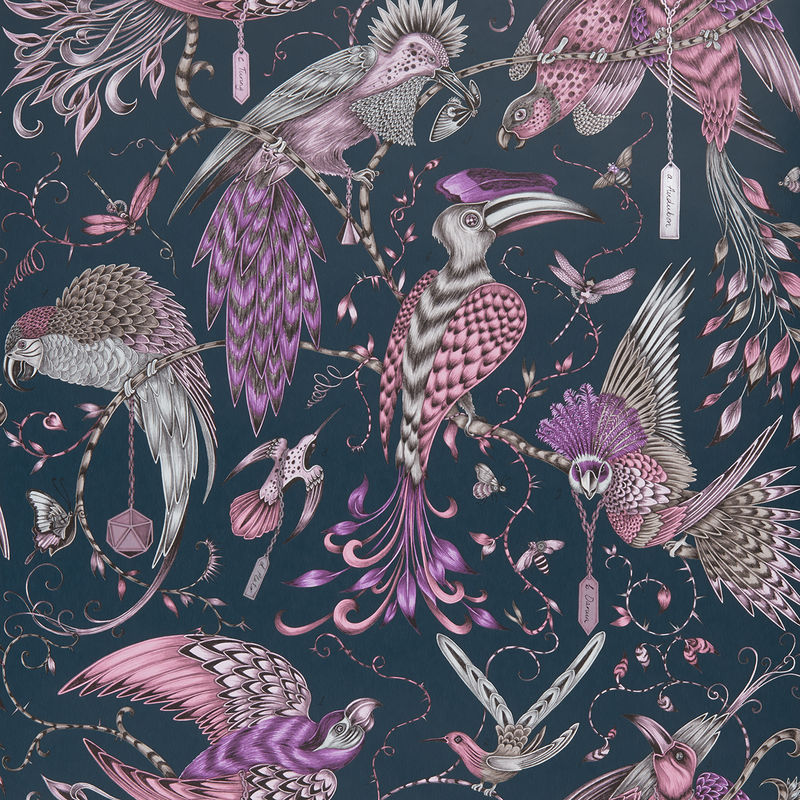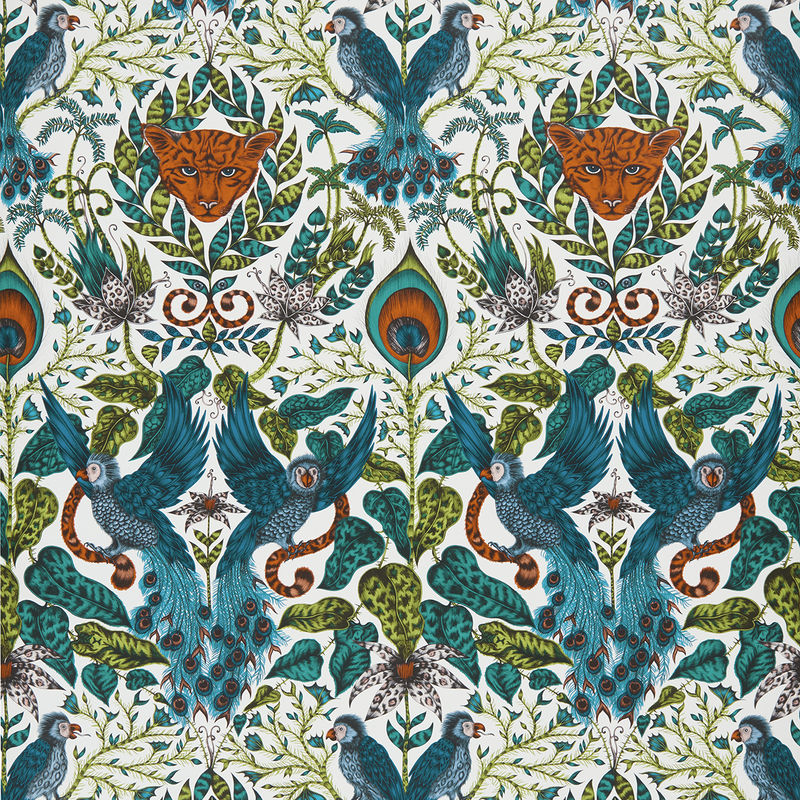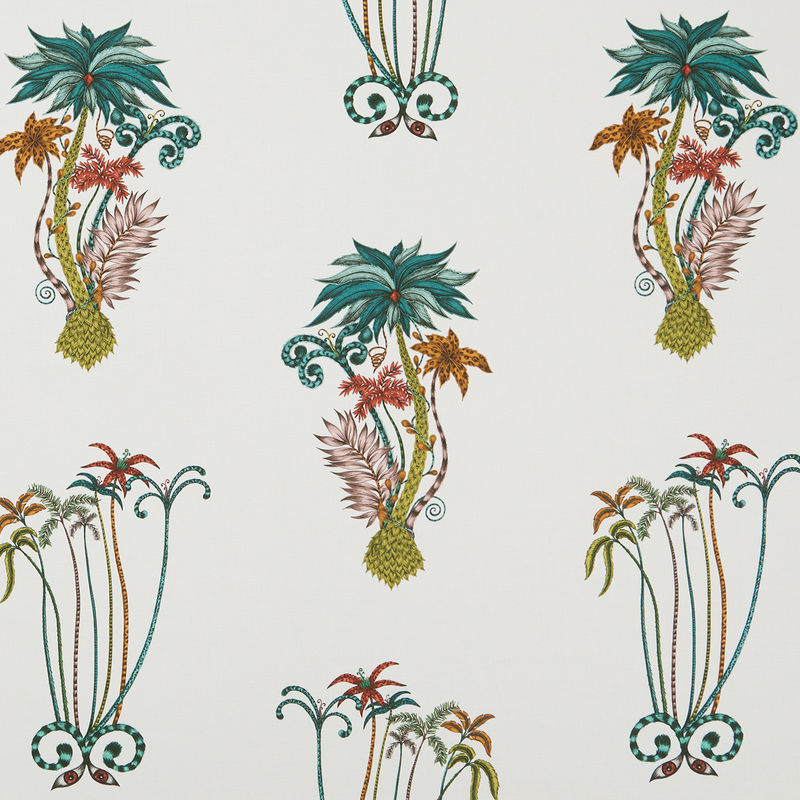 Curtains and Blinds
You can also bring these stunning designs into your home through a beautiful set of curtains or blinds. Available in fabrics, many of these creative designs can be turned into curtains or blinds with our bespoke made to measure curtains and blinds service. There is also an extensive selection of readymade roller blinds available to fit your preference.
Emma J Shipley Duvet Covers and Cushions
For finishing touches, why not try some Emma J Shipley bedding and coordinating accessories to really complete your exotic scheme. Go for the stunning Audubon duvet cover paired with the matching pillowcase pair. This beautiful reversible bedding features an intricate design, with a gorgeous navy background on one side and a contrasting pink background on the other. Layer up with the complementary Audubon rectangle cushion and Audubon Square cushion for a perfect finish.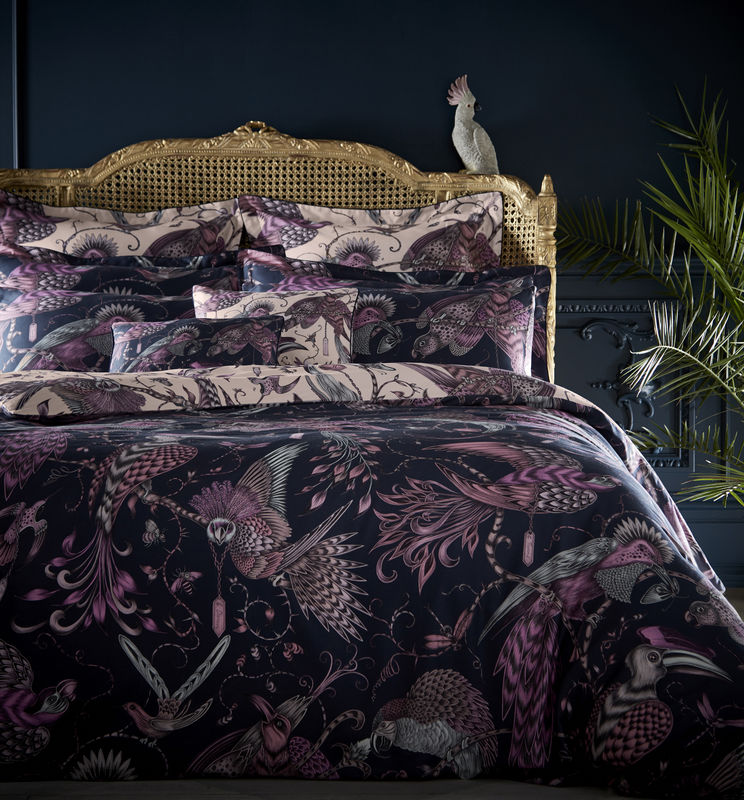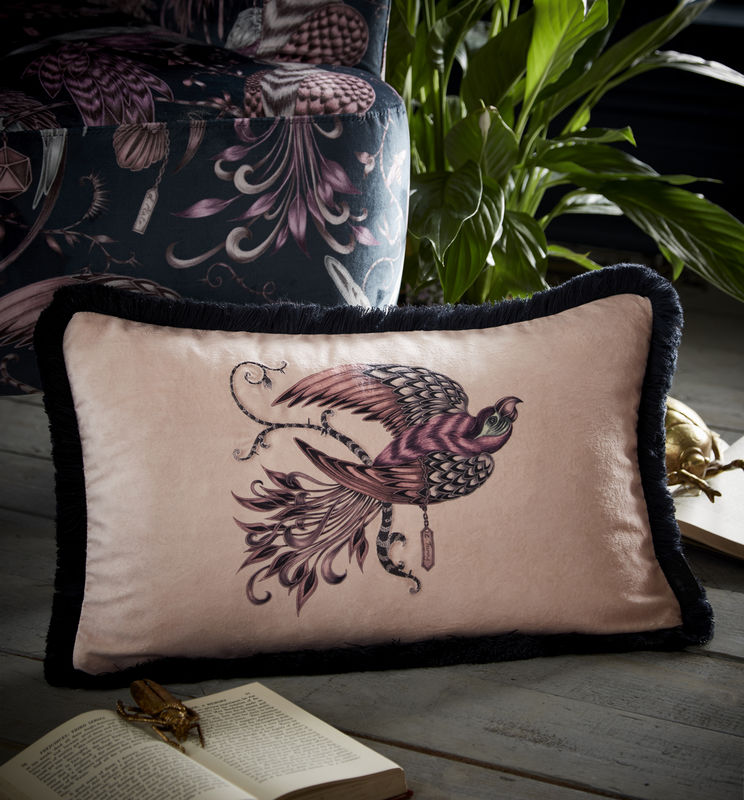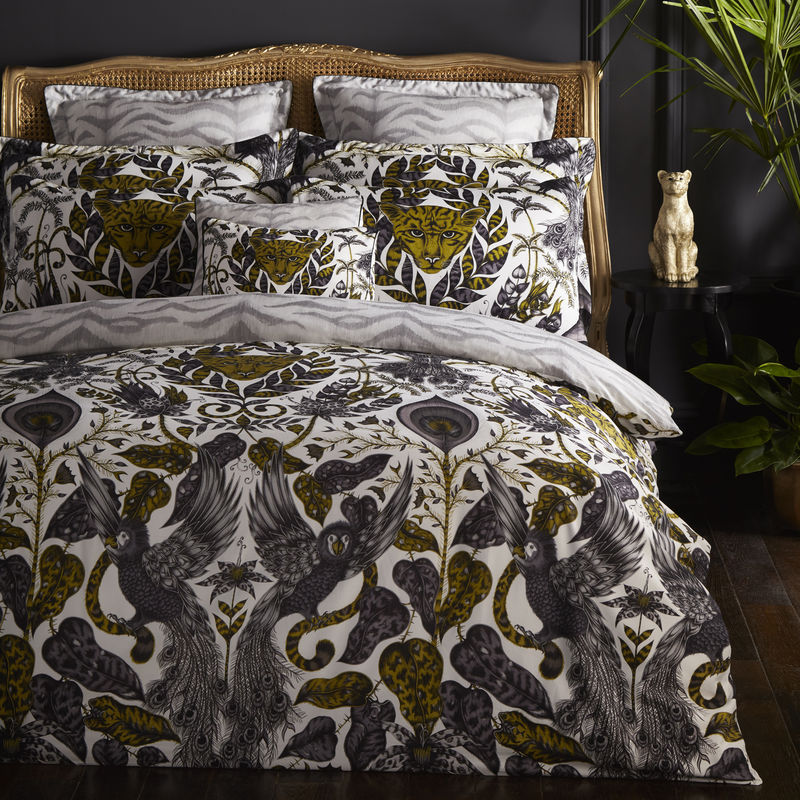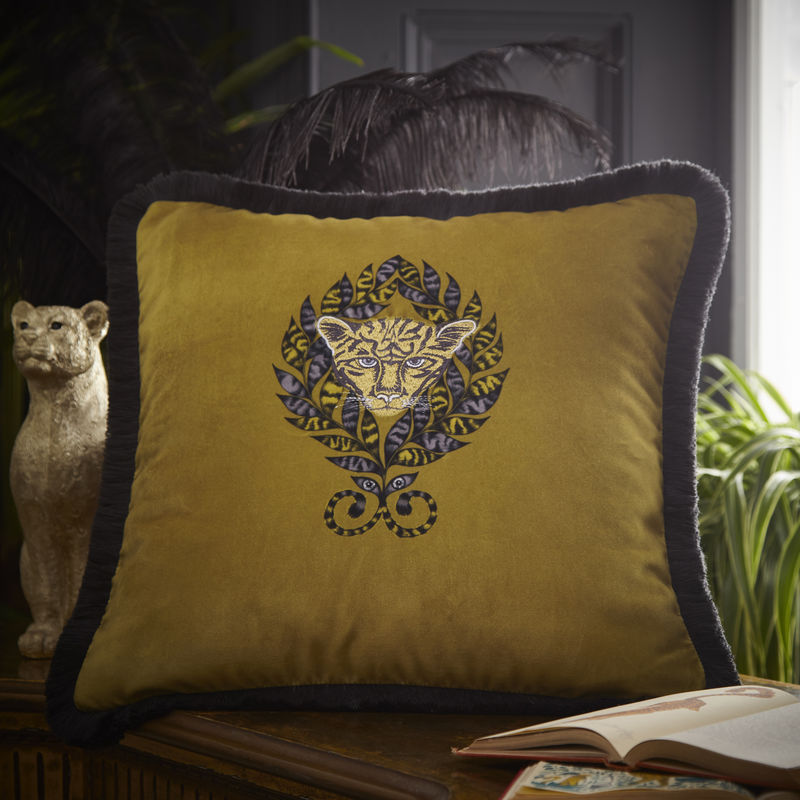 The gorgeous Emma J Shipley designs carried through these wallpaper, fabric, bedding and home accessory collections work beautifully with our featured Exotic Trend. However you choose to work these designs, you can be sure they'll make a fantastic addition to your home.
Explore the full Emma J Shipley range here and if you have any questions or would like any advice, please do get in touch.