We are delighted to be offering a beautiful range of designer linings, now available as part of our bespoke, made to measure curtain making service! Combining aesthetic appeal with functionality, these linings are perfect for creating a window dressing that looks stunning from both sides.
A lining is an extra layer of fabric sewn to the back of a curtain, adding structure and fullness to enhance the appearance of your curtains. They can also help to provide warmth and privacy whilst reducing light ingress into a room and help to protect the face fabric from fading. Our new designer linings are a beautiful addition to our range, providing plain and patterned designs across a versatile colour palette to match or contrast the outer fabric of your curtains. These can also be used to complement your window and door frames to tie the look together and create a luxurious and sophisticated dressing that looks beautiful from the outside.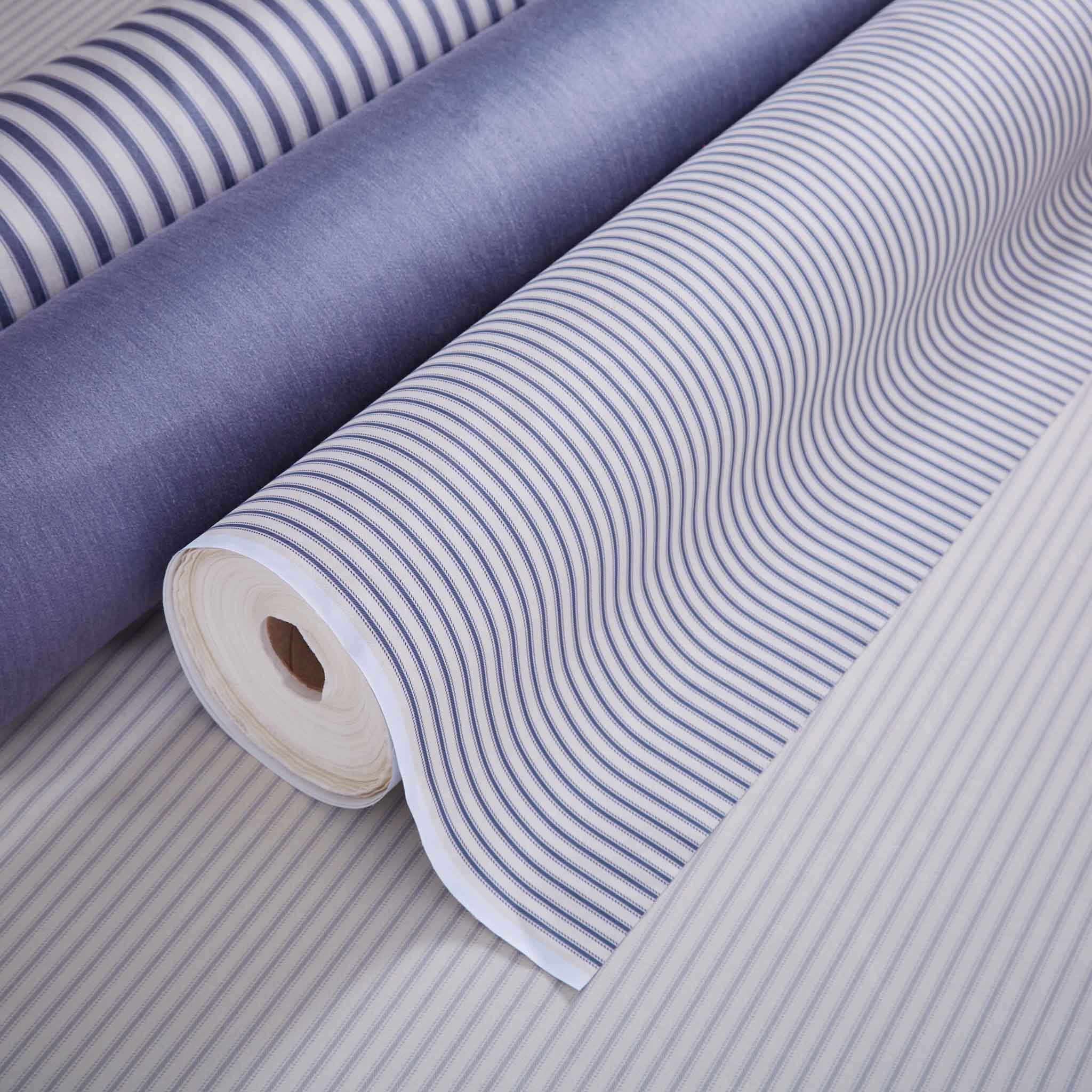 Pembroke Lining (not blackout)
Our Pembroke sateen standard lining features a superb stripe, beautifully printed to coordinate with a plethora of different fabric designs. Made from a combination of Better Cotton Initiative (BCI) cotton and recycled polyester, this eco lining is available in 6 on trend colour ways spanning both neutral and natural tones, from Taupe and Beige to Navy and Sage.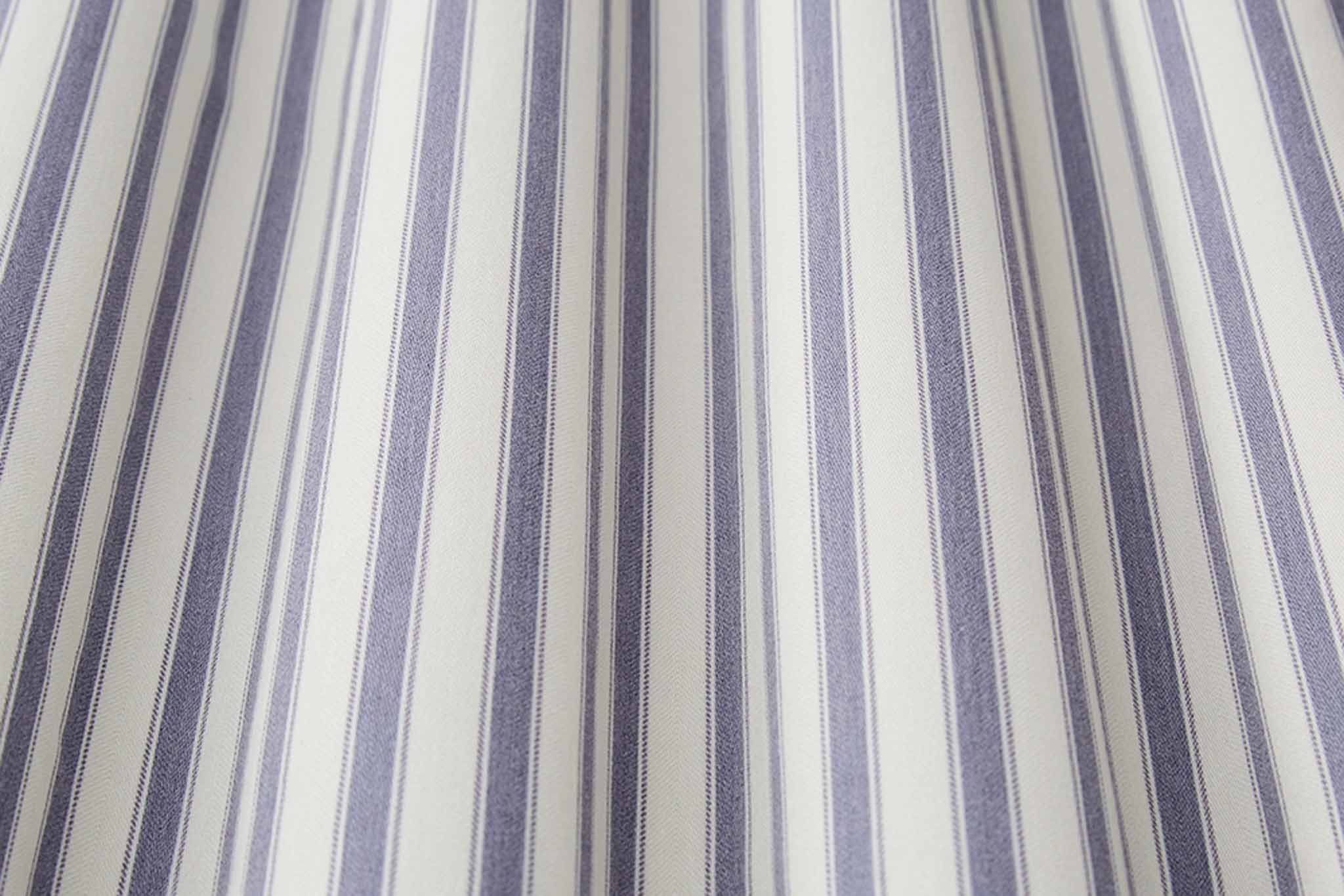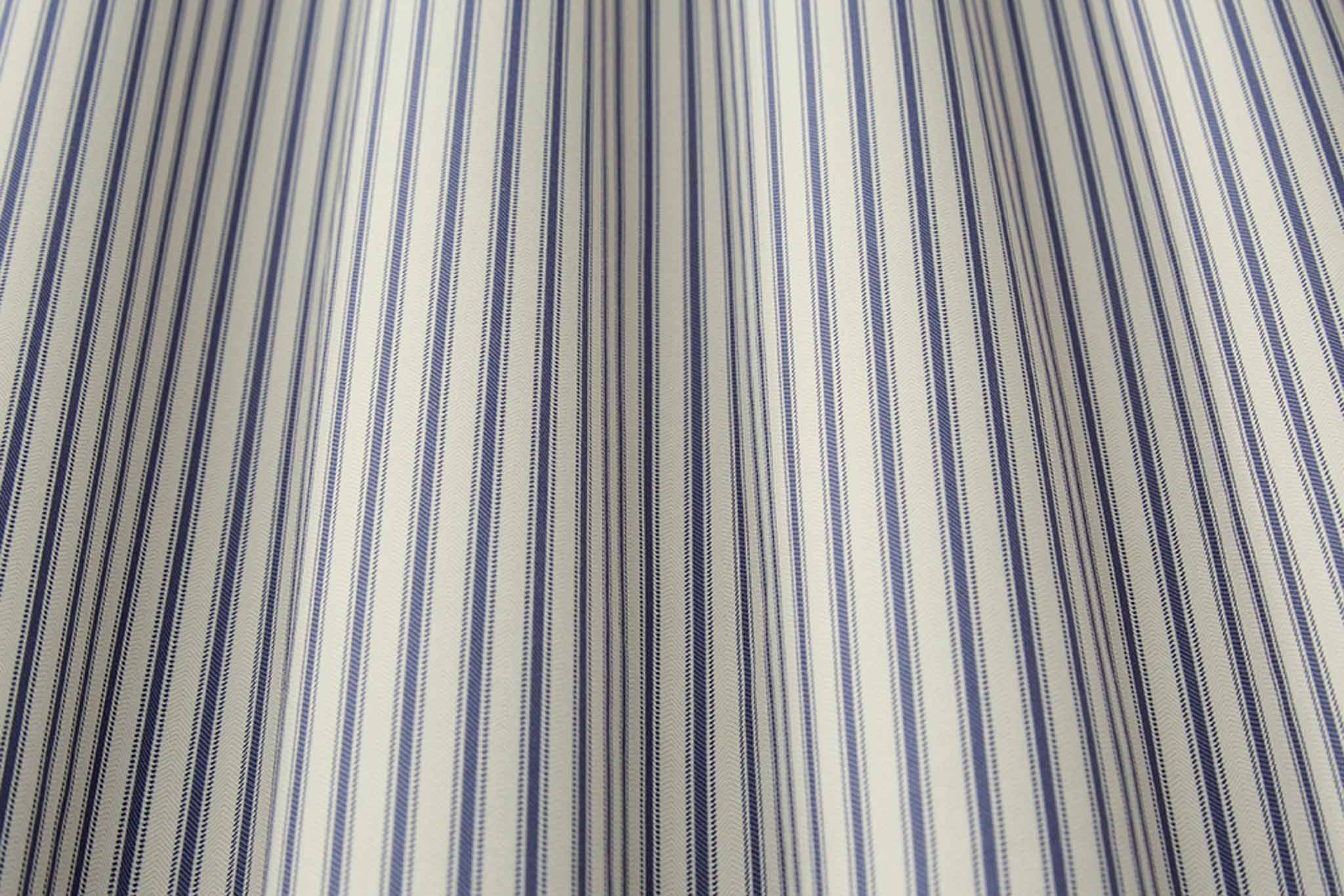 Newbury Blackout Lining
For effective room darkening, you may wish to consider the Newbury blackout lining. Featuring a classic stripe printed onto 100% polyester, this 3 pass blackout designer lining will add style and performance to your window dressing. Choose from 6 versatile colour ways to suit your interior design colour scheme.
Seabrook Lining
In addition to our printed stripes, we also offer an elegant plain standard sateen designer lining, available in 7 colour ways. A BCI cotton and recycled polyester lining with subtle charm, Seabrook's fine weave-like herringbone design and versatile palette makes it the perfect coordinate to any fabric. It also drapes beautifully to add a sophisticated finish to your curtains.
Seabrook is also available as a 3 Pass Blackout polyester lining in a single Ivory colour way to help reduce light ingress.