A Celebration of the National Trust fabric collection by Sanderson.
The Sanderson National Trust Collection celebrates the values of the National Trust in caring for our natural and cultural heritage.  A royalty fee, from every sale, is paid back to the National Trust to contribute towards the preservation and restoration of our historical properties and gardens.
Design inspiration has been taken from National Trust archives, delivering a collection of truly exquisite designs.  The collection features brightly coloured florals, small scale pattern and subtle water coloured designs, along with intricately embroidered fabrics that tonally work together to deliver a stunning collection, perfect for country homes.  The colour palette features natural greens, fresh yellows, floral pinks and pops of kingfisher blue, alongside neutral greys and warm, linen colours to perfectly reflect the tones of age-old buildings and the beauty of the much loved countryside.  The fabrics co-ordinate well with the Sanderson paint collection to offer a total room solution.  The collection complements our Floral Romantic and Country Charm trends beautifully.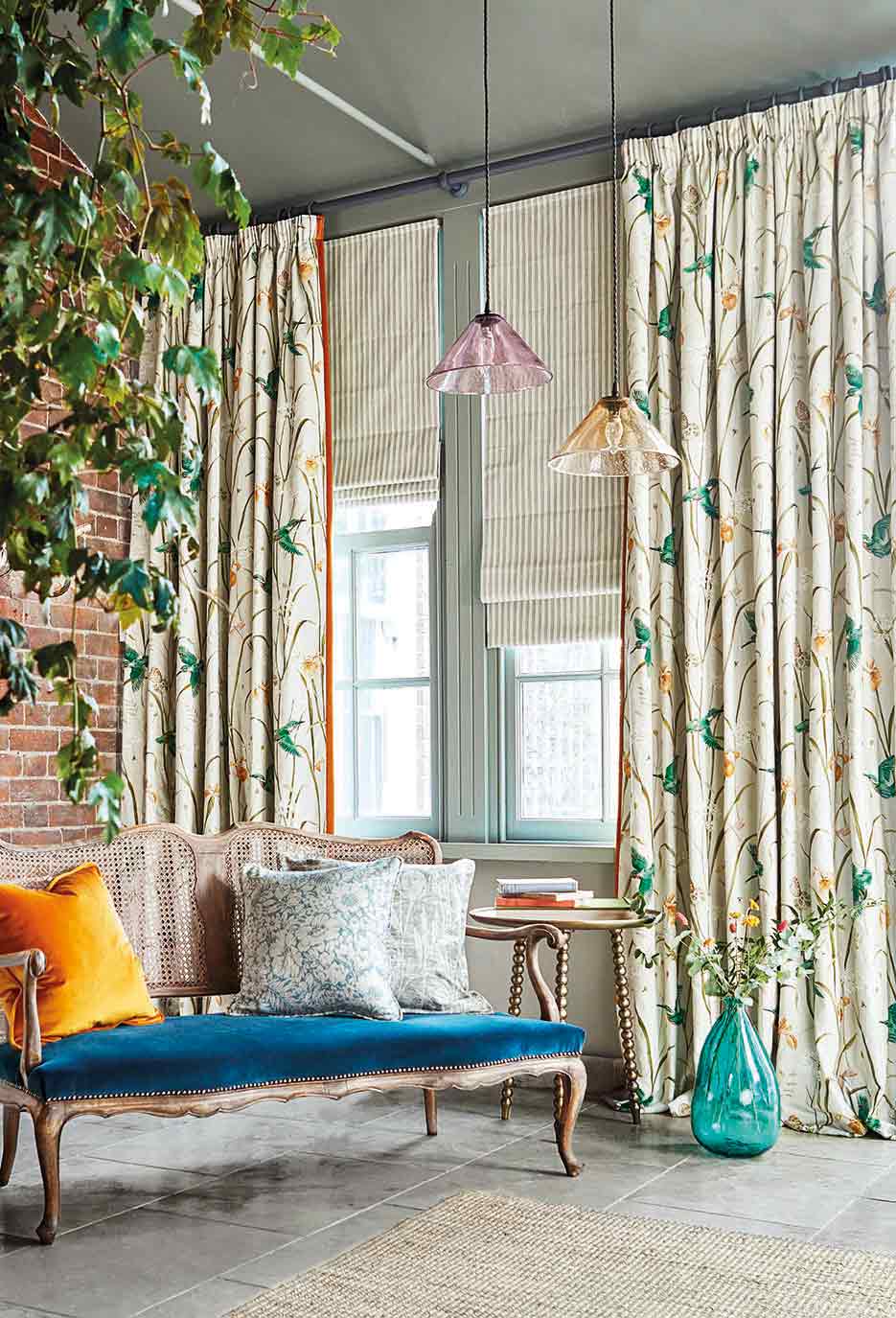 Embroidery
Seven intricate designs featuring detailed embroidery can be found within the collection including Catherinae Embroidery available in 3 colour ways, and Felix which features a small scale fern leaf design to co-ordinate well with bolder designs within the collection.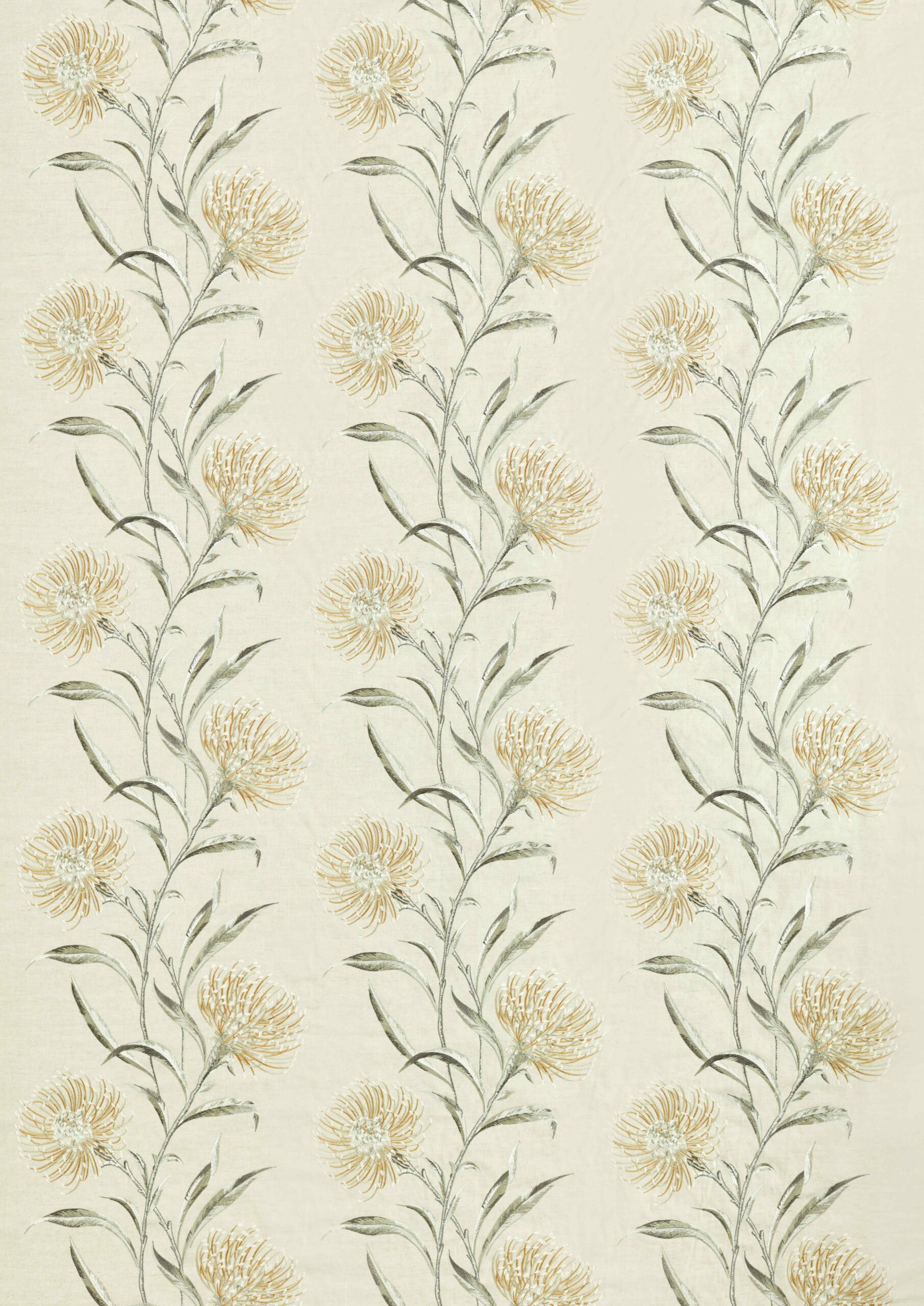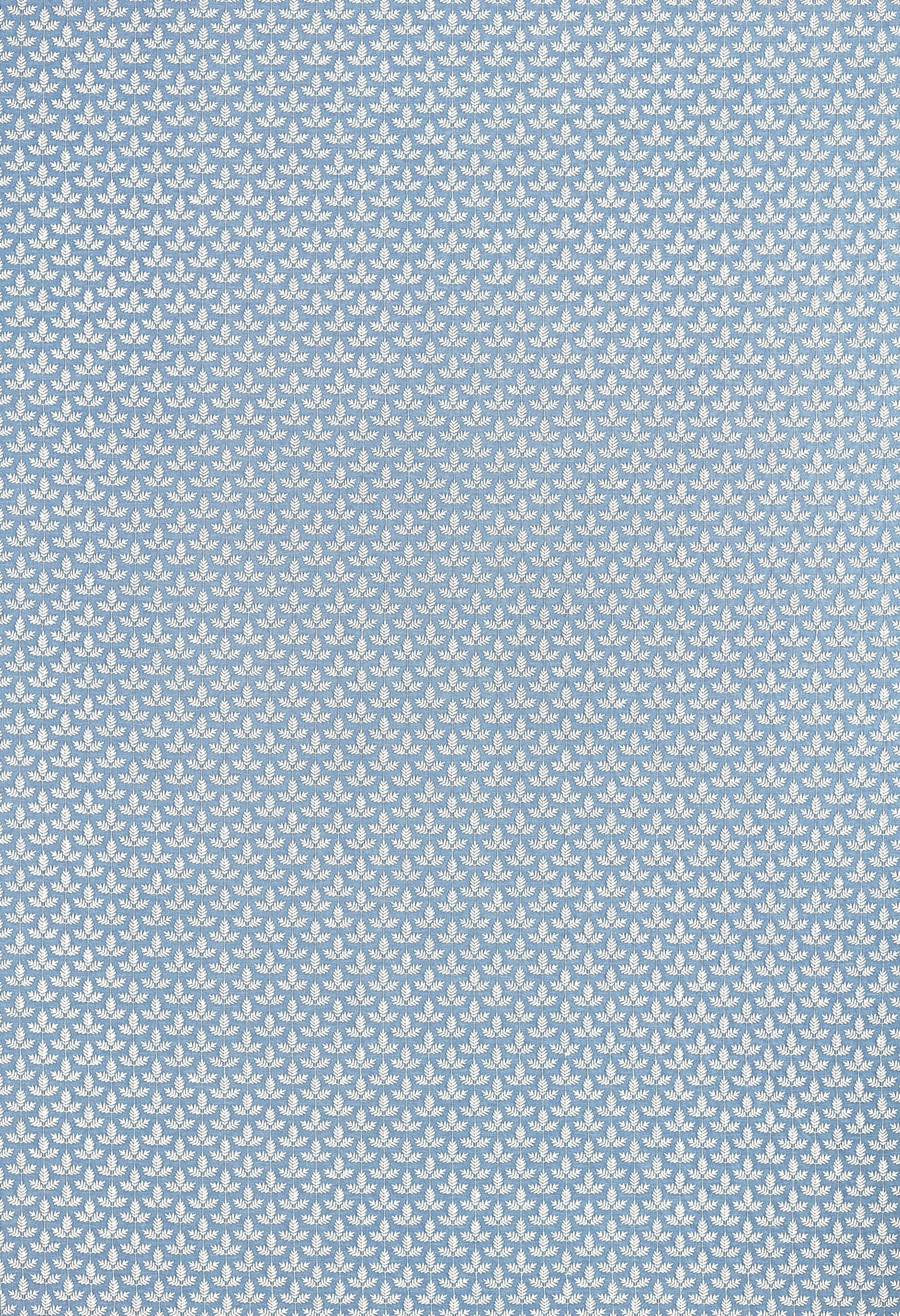 Hand Drawn Prints
The National Trust collection includes many hand drawn prints, including beautifully detailed Perry Pears, Passion Vine and Poet's Rose, available in a range of colour-ways to complement a variety of interior design colour schemes.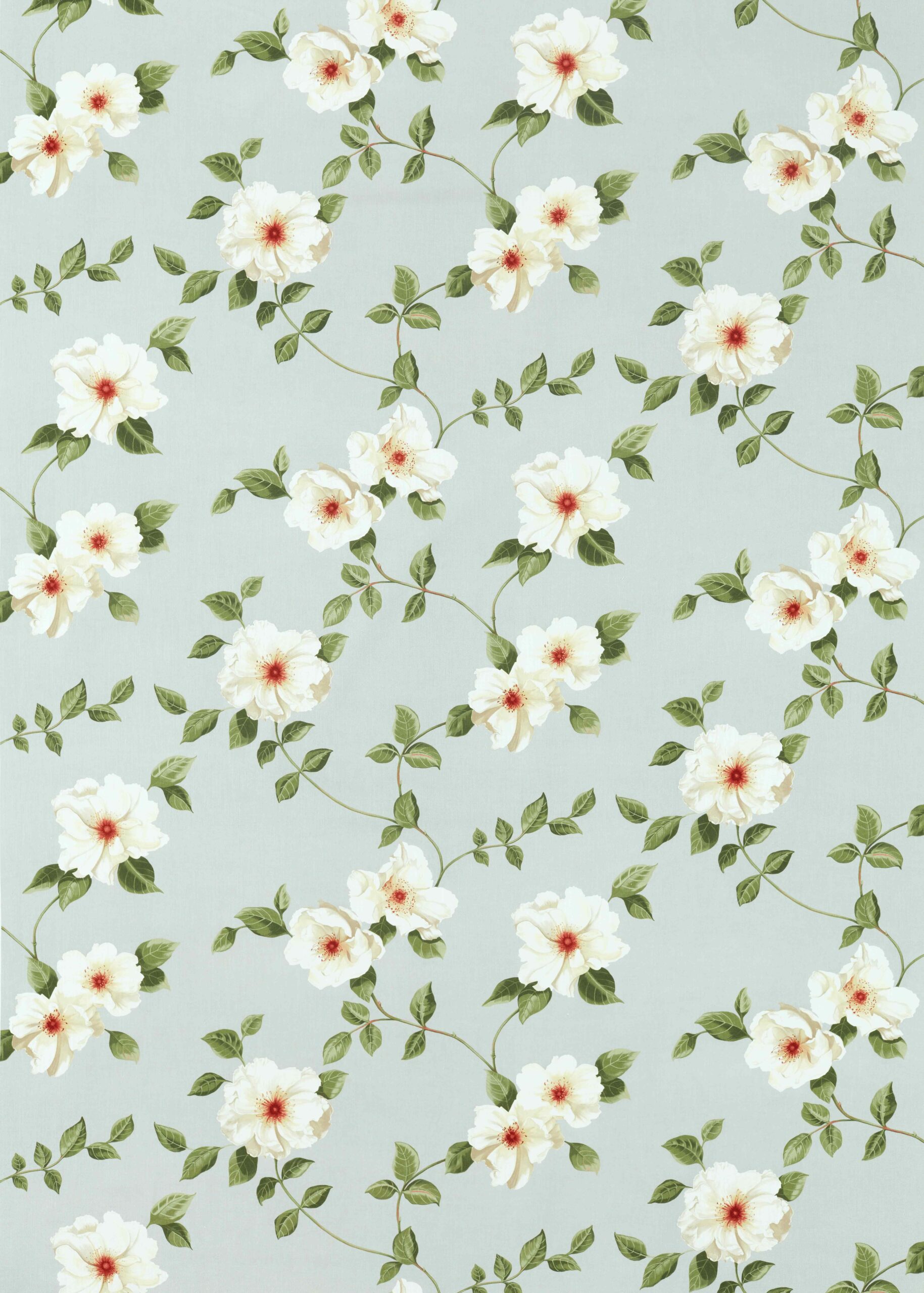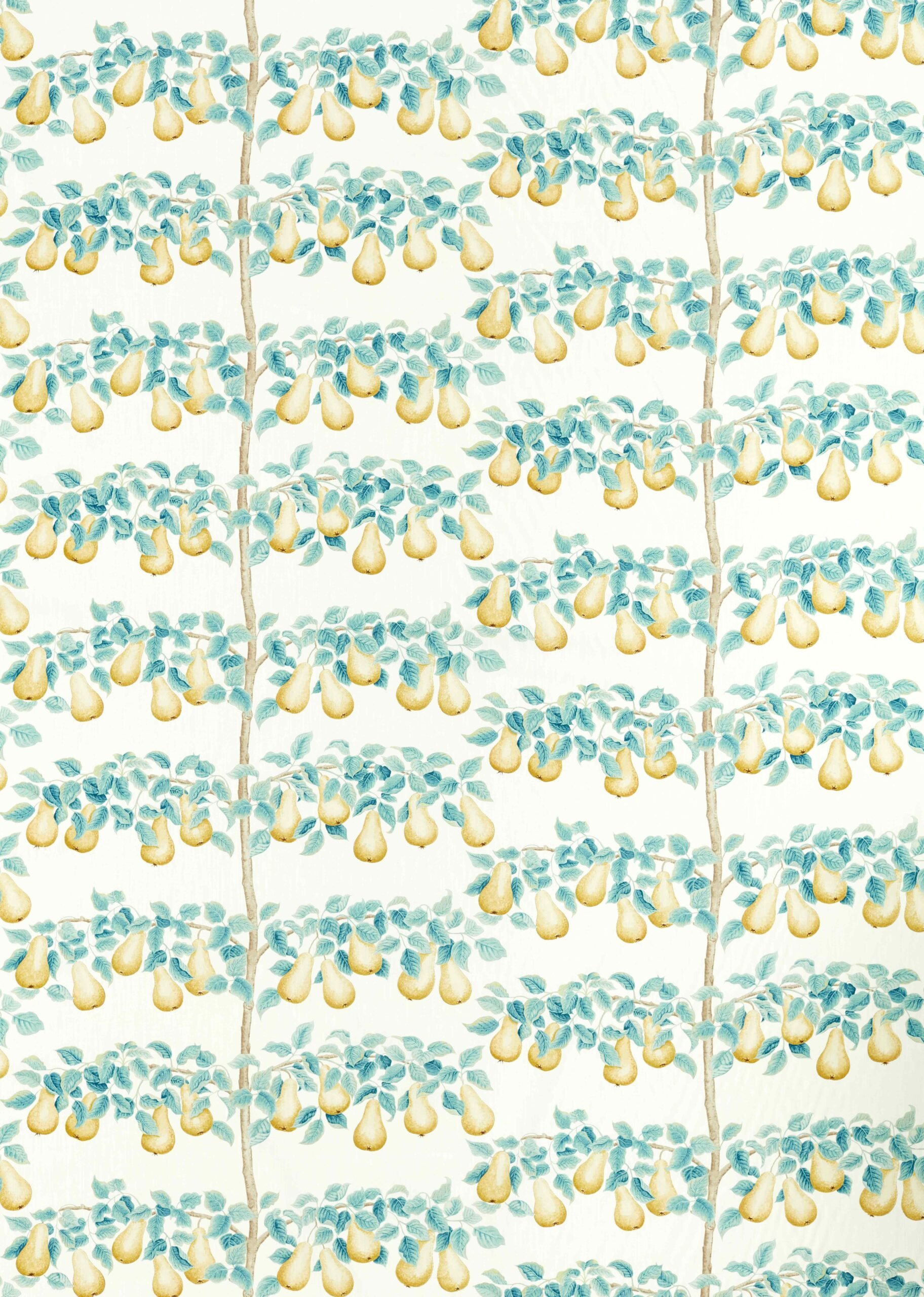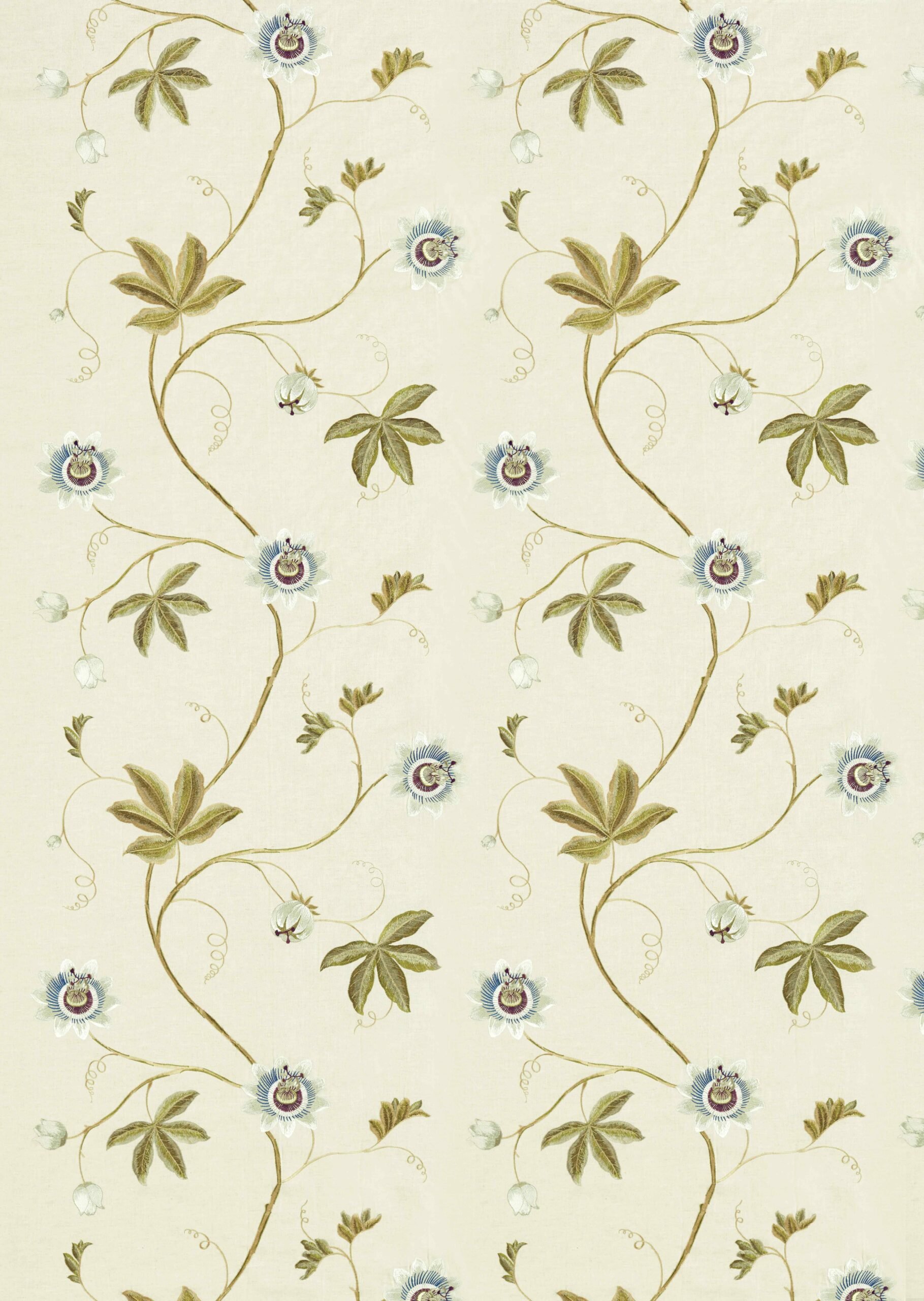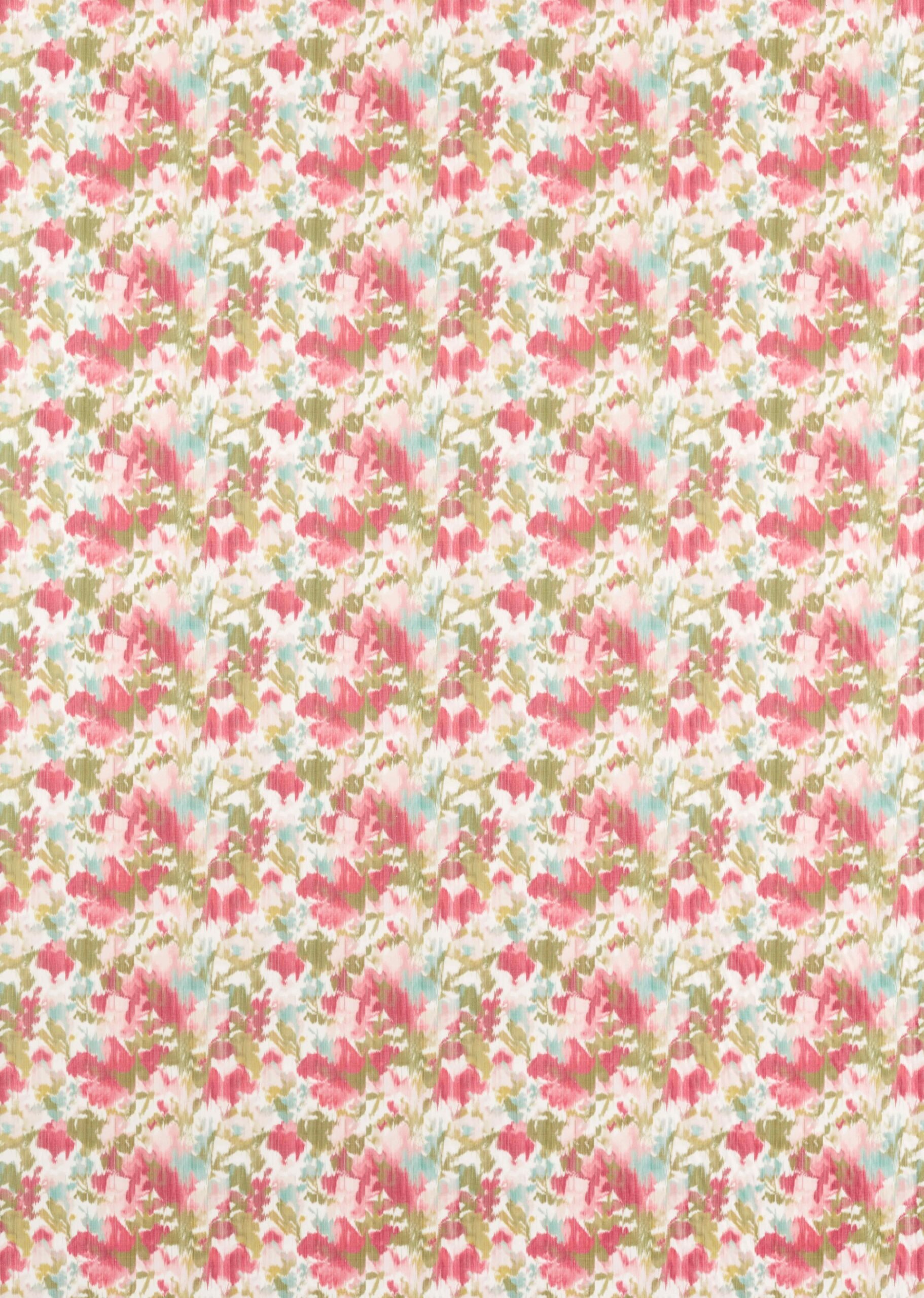 Watercolour Designs
The collection also features abstract and colourful, hand painted, watercolour designs depicting English country gardens.  Poet's Garden features subtle hints of flowers and rippling water, which works well as an accent to bolder designs within the collection such as Poet's Rose or Catherinae Embroidery fabrics.
Floral and Delicate Patterns
Small scale patterns and fabrics featuring subtle designs are included within the collection.  Meadow Fields will bring a summery feel to your living space and tonally works well with Violet Grasses.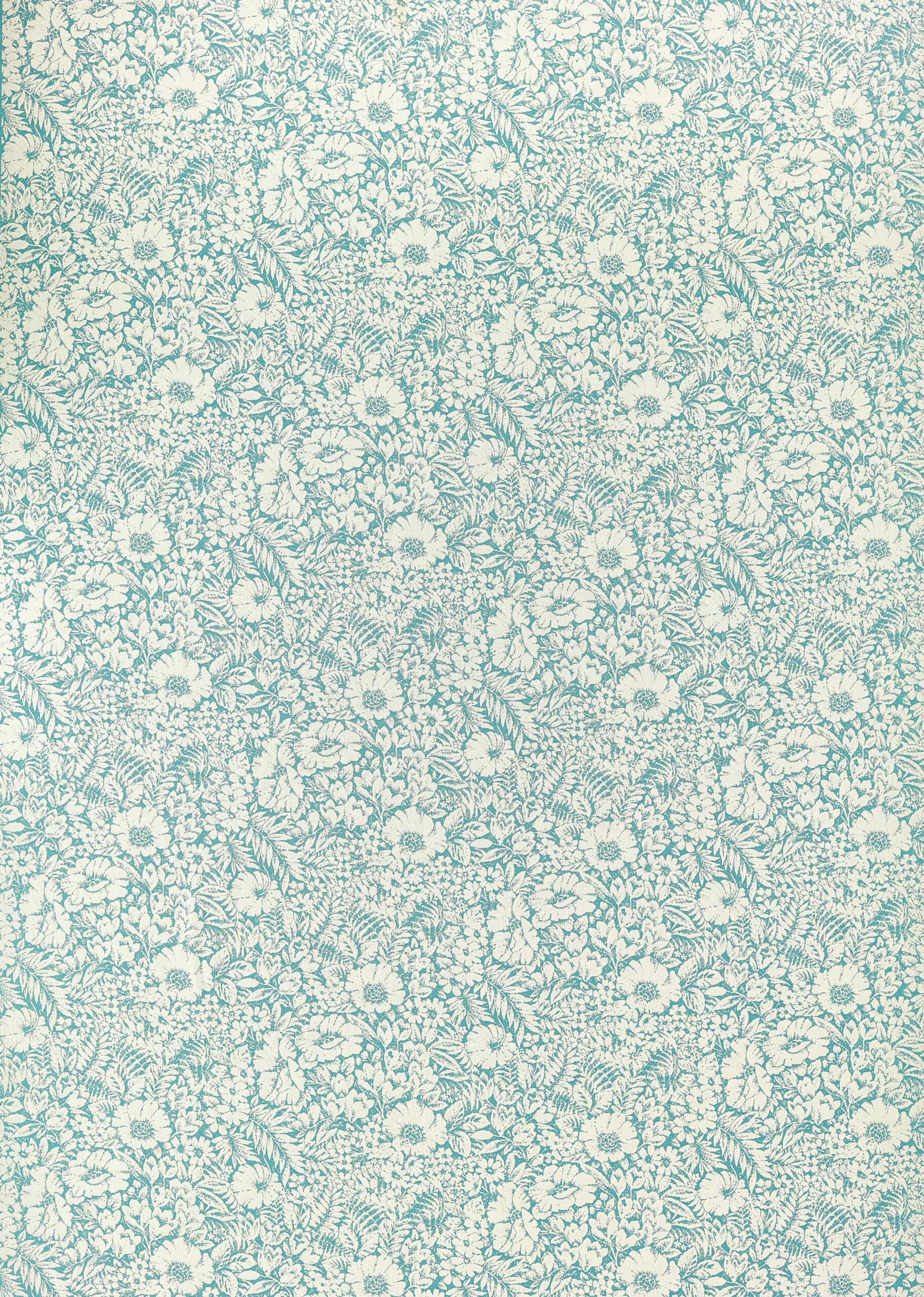 Overview
Sanderson's A Celebration of the National Trust collection will deliver a truly English country home and garden look beautifully.  Please get in touch if we can offer any design inspiration or help in pulling a room scheme together.  Our fabric and colour specialists would be delighted to help and can co-ordinate wallpapers, fabrics and paint that delivers against your brief.  We can also arrange for fabric and wallpaper samples to be sent out, and paint samples are also available to purchase.
Please email: sales@thehomeofinteriors.co.uk or call us on 01590 615775.
Follow us on Instagram and Facebook: @myhomeofinteriors