As Specialist Suppliers of the Silent Gliss wave curtain and track portfolio, we are often asked the question:
How far away from the wall should I install a track for wave curtains when ceiling fixing?
A wave curtain is similar to an eyelet curtain, so the fabric folds behind the track as well as in front of it. You will, therefore, need to account for this when fixing your wave track to the ceiling. For wall fixing, we supply 80mm brackets as standard for a 60mm wave curtain, and 100mm brackets for an 80mm wave curtain. This ensures the curtains can fold neatly into the wave shape without rubbing on the walls or windows for a neat and stylish result. Please refer to the chart below for guidance on wave curtain track spacing.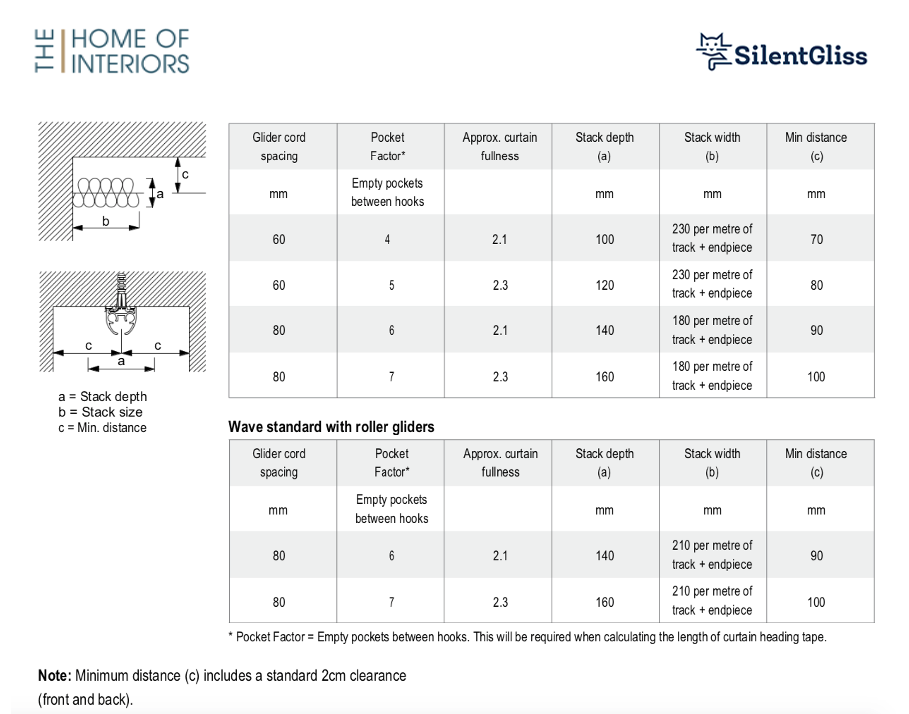 If you are building a recess to house the track, please refer to the wave chart before the recess is built to allow for the folds. It can be so frustrating if a recess is built and is a few centimetres short for the wave heading to fit. Please get in touch with us at the start of your project if you'd like to discuss this in more detail and for any advice.
Double Tracks
Layering curtains at a window adds style to your room and can add functionality benefits too. A voile / sheer wave curtain on the back of a double track is a particularly popular choice. This can provide shading / privacy during the day, and with a light voile fabric, can still allow the light to come into a room. Alternatively, a heavier curtain with a standard or blackout lining can add warmth and cosiness to your room, ideal for the colder months. Blackout linings are also popular for bedrooms or rooms that may double up as a guest room.
Please see below our recommended spacing for ceiling fix wave curtain double tracks.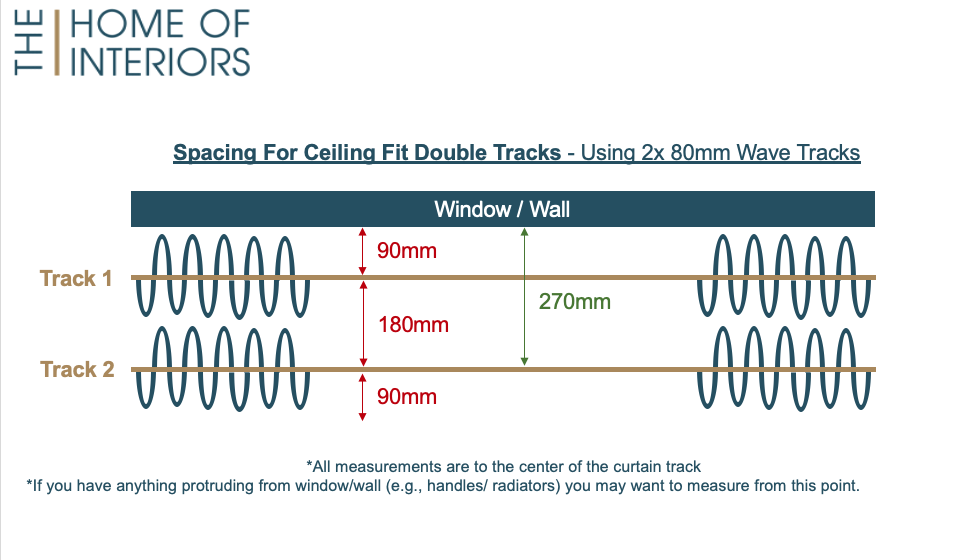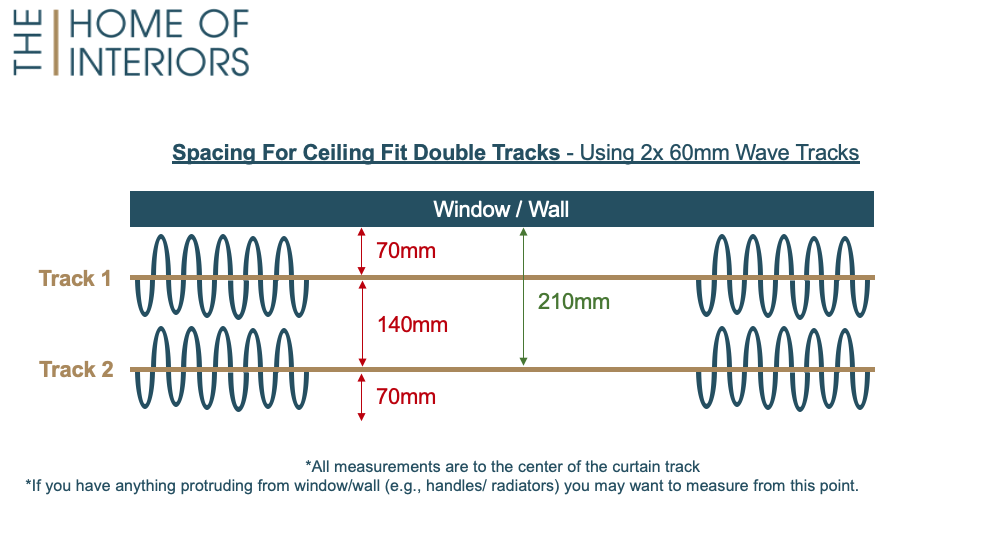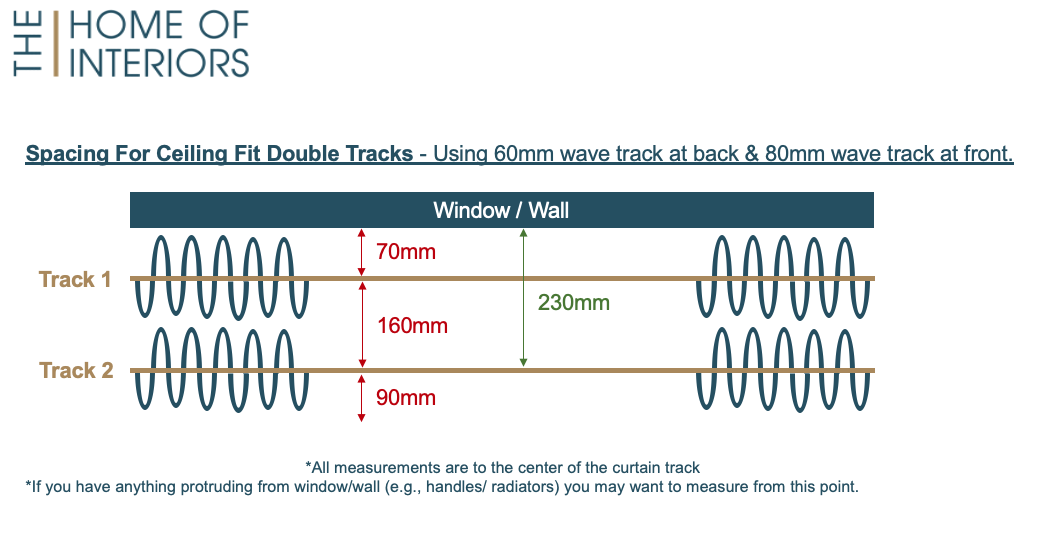 Additionally, if you have limited space (depth wise front to back), you may wish to consider a pencil pleat headed curtain for the back with a wave curtain sitting in front. Please see the below diagrams for recommended spacing.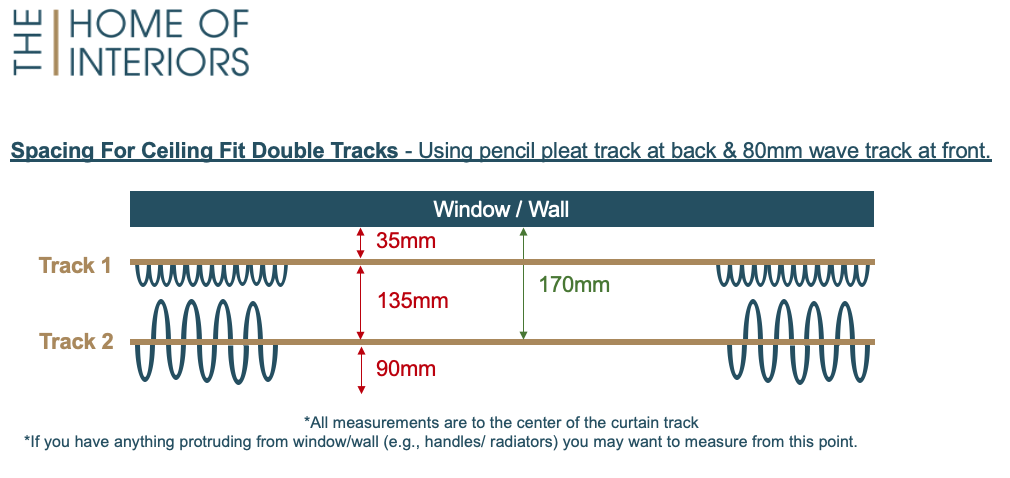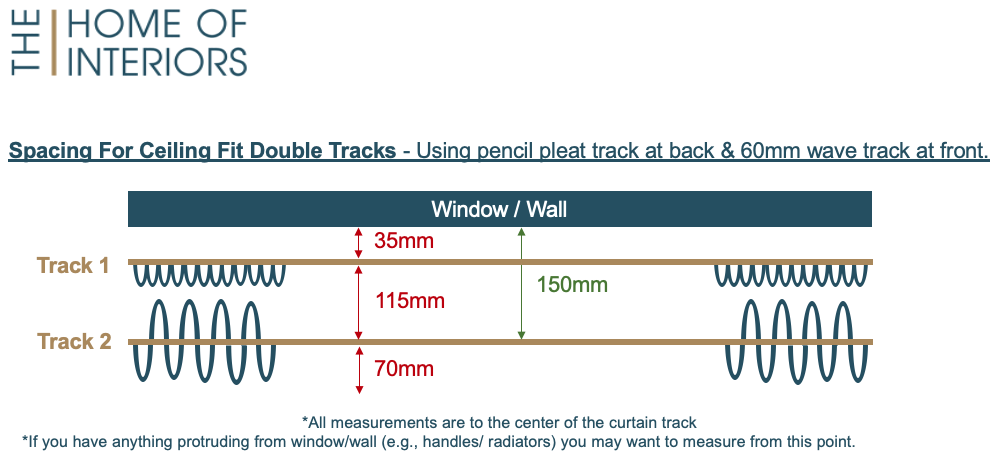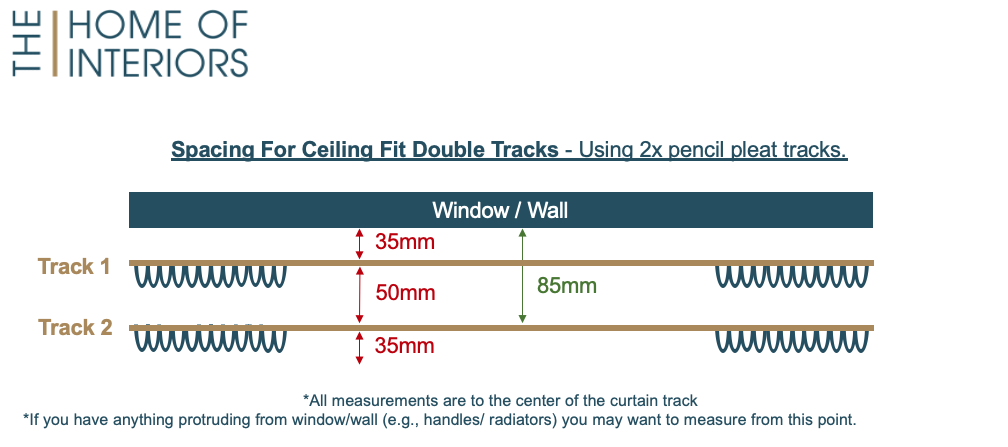 If you have a recess at your bi-fold or sliding doors, you could also consider ceiling fix a voile / sheer within the recess, with the main curtain ceiling or wall fixed outside the recess. This can be a great solution for facilitating a double wave heading.
Get in Touch…
We hope you have found this tip useful and informative. If you have any questions or would like any technical help and advice, please do not hesitate to get in touch.
Email: sales@thehomeofinteriors.co.uk or call us on 01590 615775.
Follow us on Instagram and Facebook: @myhomeofinteriors