Kobe's design ethos is rooted in natural elegance and comfortable luxury. Suppliers of fabrics, wall coverings and soft furnishings, Kobe brings an air of sophistication to interior spaces.
The Kobe fabric range includes a wide selection of voiles, patterns and plain weaves. They also offer an eclectic colour palette of cool and warm neutrals, rich earthy tones and gentle, soft pastel shades through to opulent accent tones, adding extra depth. The brand's array of collections feature wide width, upholstery and easy clean fabrics, as well as Trevira CS and FR treated fabrics which are ideal for contract use. Shop the full portfolio here.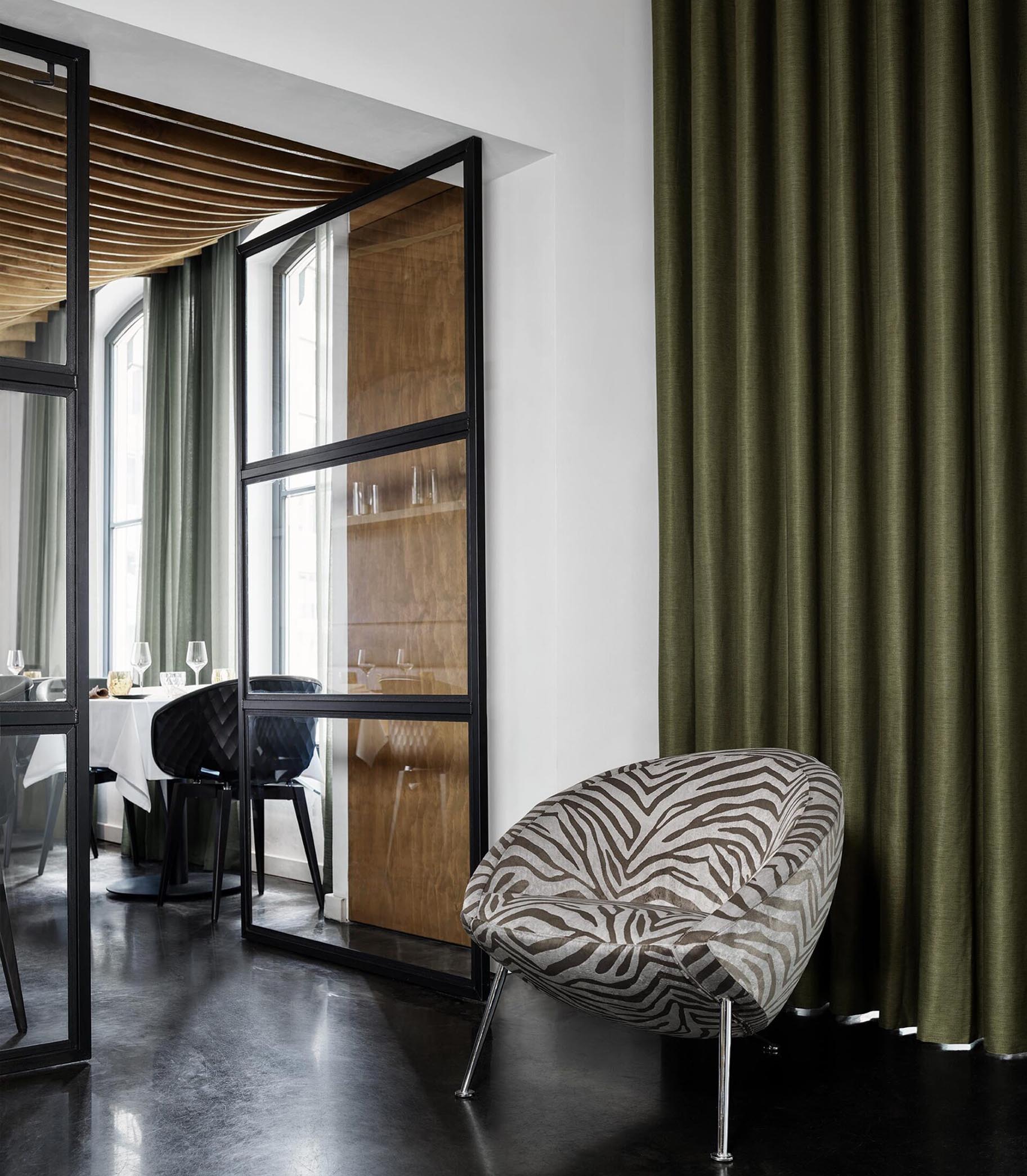 Wide Widths
Kobe's range of wide width fabrics are the perfect choice for open plan homes and wide bi-fold doors. The room high fabrics work well for the increased trend towards wave curtains and can provide an elegant, seamless look without the need for joins (drop dependant). Please see our Kobe wide width YouTube video for more details.
Iris – Voile
The Iris fabric features in the versatile Plains and Basics collection by Kobe. A wide width fabric at 310cm, it gives a refined finish, perfect for wide windows and bi-fold doors. A light, airy voile with a 95% Acrylic and 5% linen content. Available in a range of soft, neutral and pastel colour ways (see image opposite).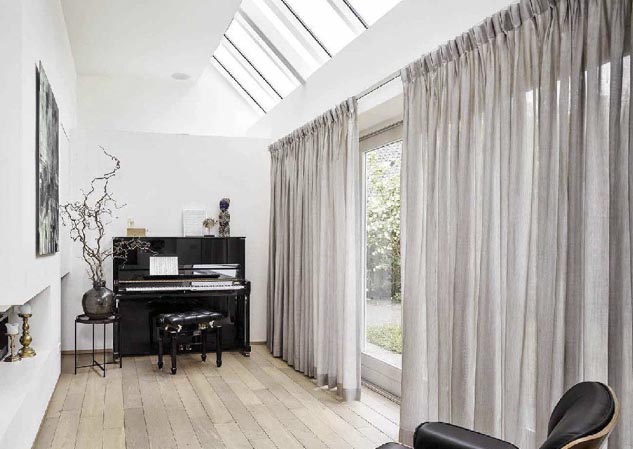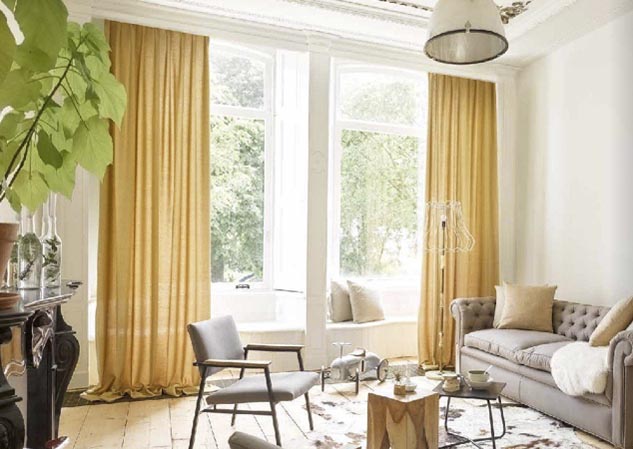 Larino
A wide width plain woven fabric at 300cm, Larino is ideal for wave curtains and with a composition of 100% polyester, this fabric will lend itself well to the wave shape. This fabric offers a stunning colour range for all homes. Choose from warm or cool neutrals and pastels to some bolder shades (see image opposite).
Bacarole II
Bacarole II is a wide width cotton blend fabric at 310cm. It features in the Plains and Basics Collection by Kobe. Suitable for curtains, blinds and cushions, this brushed finish fabric is available in a range of colour ways to suit an array of interior design styles and colour schemes (see image opposite).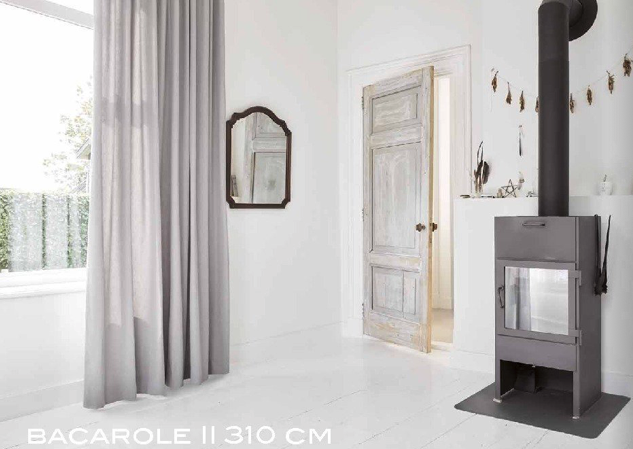 Patterns & Textures
Kobe also offer an exciting range of patterned fabrics such as the Arrow and Reflect designs. Patterns add a visual interest and flair, especially to minimalistic room styles. Choosing a pattern for your window dressing helps to create a real focal point within the room. Adding a variety of textures alongside pattern also adds interest and depth, helping to create a room scheme as individual as you.
Roots Collection
The patterns, textures and colours in the Roots collection are inspired by our natural surroundings. Roots includes designs with a lively feel and fabrics with detailed and intricate weaving techniques. This luxurious range of multi-layered patterns, linens, rich satins and velvets has a natural look and feel. The colour ways range from soothing hues to earthy neutrals along with opulent accent tones to add depth and impact to your home (see images below).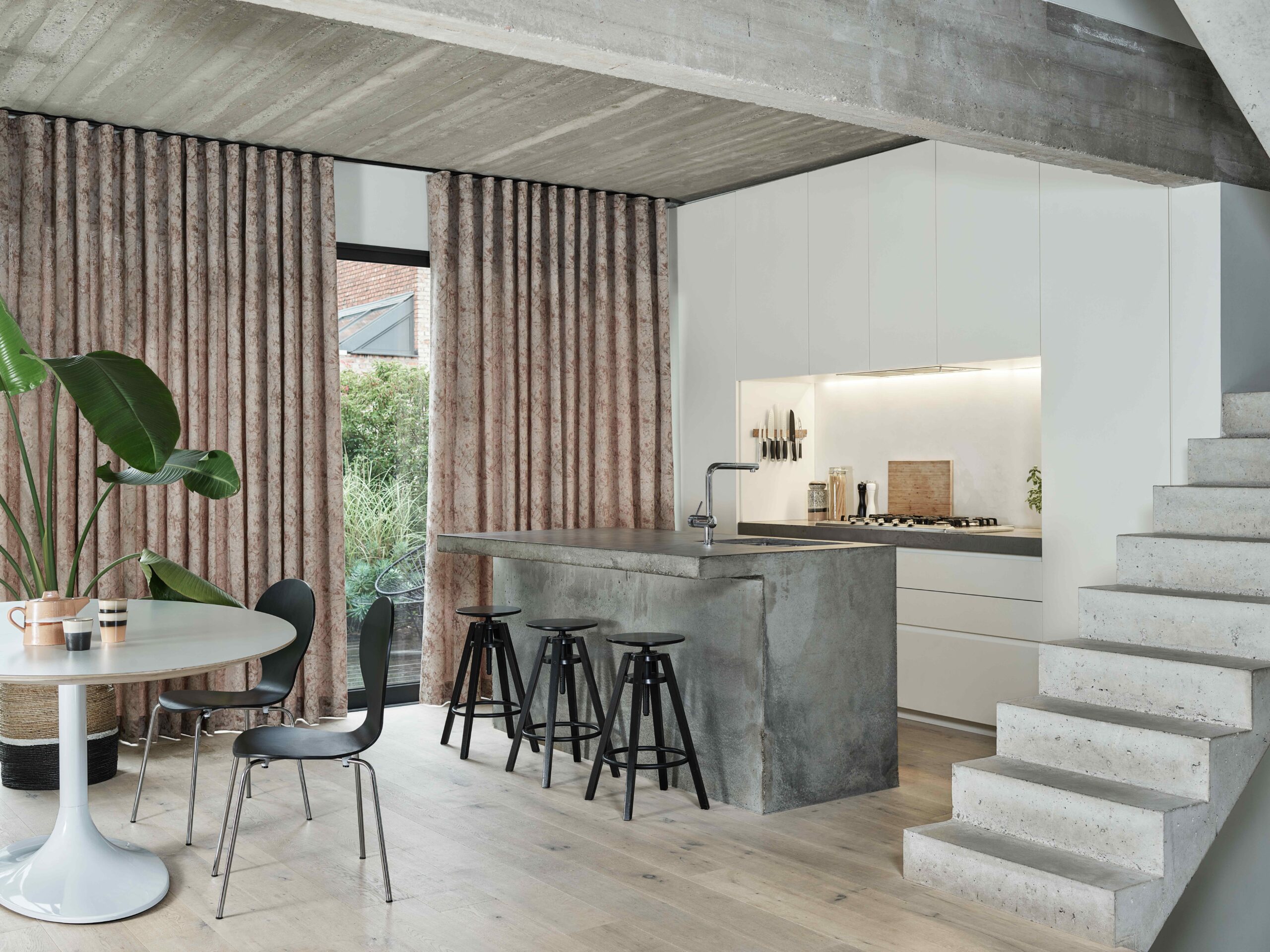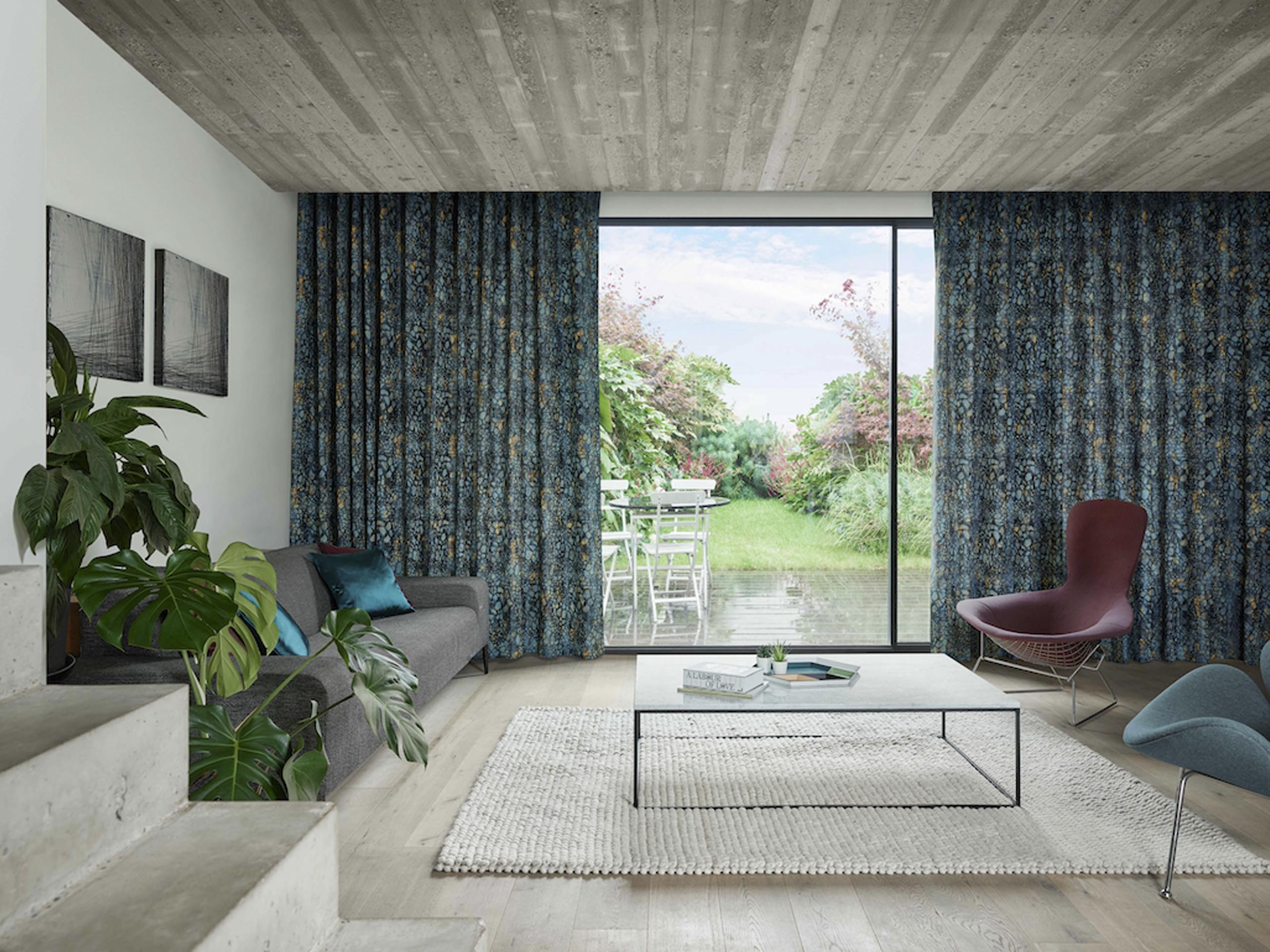 Overview
The Kobe fabric range offers the perfect choice for relaxed, comfortable and elegant design schemes. The collections and their fabric textures, colour ways and designs work harmoniously together to create an air of elegance and timeless appeal.
If you would like any colour and fabric advice or Kobe fabric samples, please contact us.
Email: sales@thehomeofinteriors.co.uk or call us on 01590 615775.
Follow us on Instagram and Facebook: @myhomeofinteriors