The Amazonia Collection by Studio G brings a world of exotic wildlife, tropical palms and flora into your interior scheme. Find the bright butterflies, flamingoes and toucans amongst the leaves, flowers and fruits with this striking range of fabric designs. Available in an array of rich, jewel colour ways on digitally printed cottons and velvets. This collection is truly maximalist and is sure to bring excitement and a sense of liveliness into your home.
The vibrancy of the patterns and colours used collectively creates maximum impact (see image below). Alternatively, choose one design to draw the eye and combine with sumptuous, jewel toned velvets.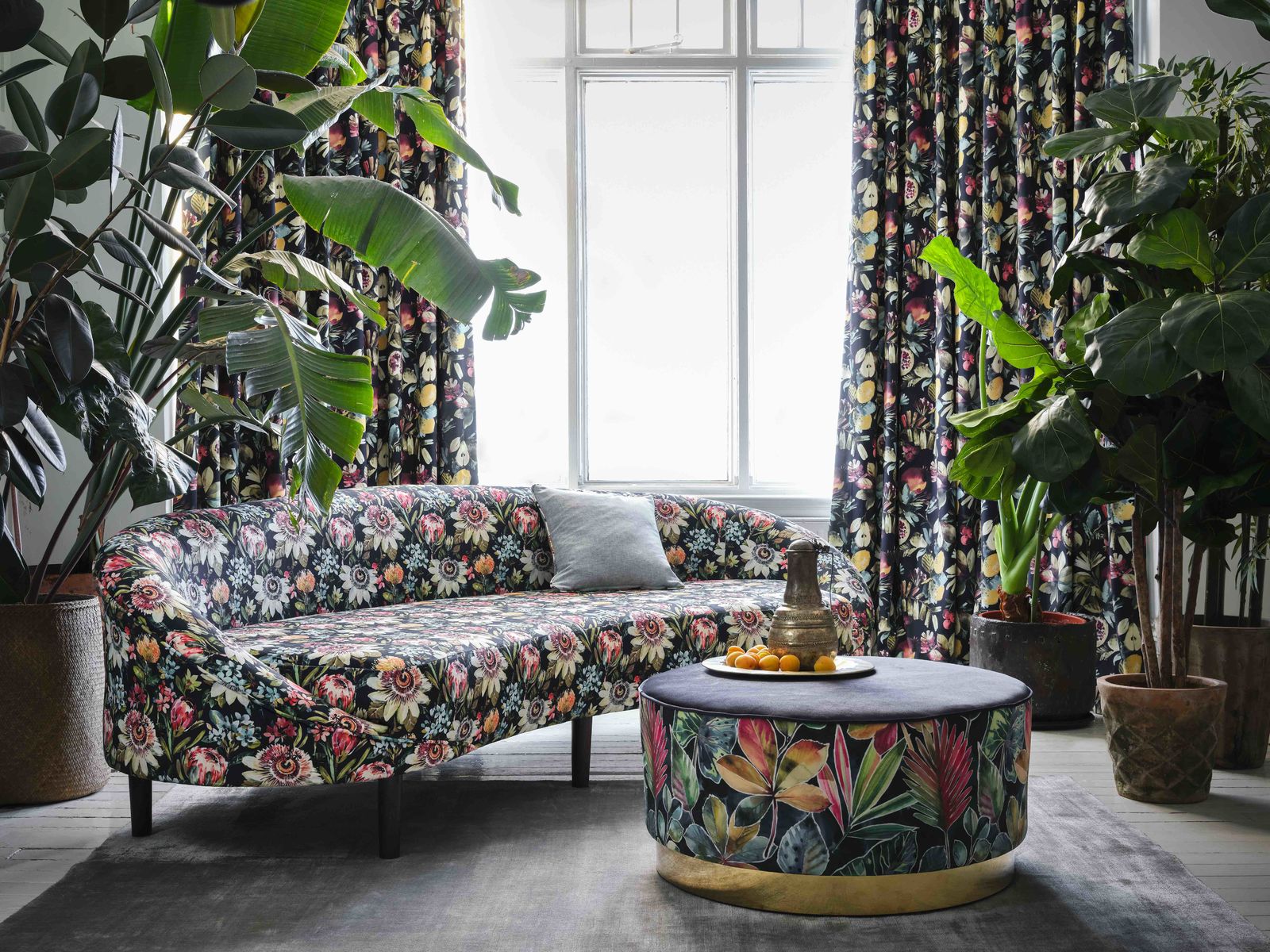 Fruta Velvet
The vibrant Fruta Velvet works in harmony with other Amazonia designs for a truly maximalist decor (see image above). This tropical fruit design comes in 4 rich coloured velvets for a real impact (see image 1 below).
Fruta
The Fruta design is also available on a 100% cotton fabric in the fresh and uplifting Summer colour way.
Rainforest Velvet
Available in 2 bold colour ways, the Rainforest Velvet brings the tropics to your room scheme with its bright and exotic leaf design (see image 2 below).
Rainforest
The Rainforest design is also available on a 100% cotton fabric in 1 colour way, Autumn.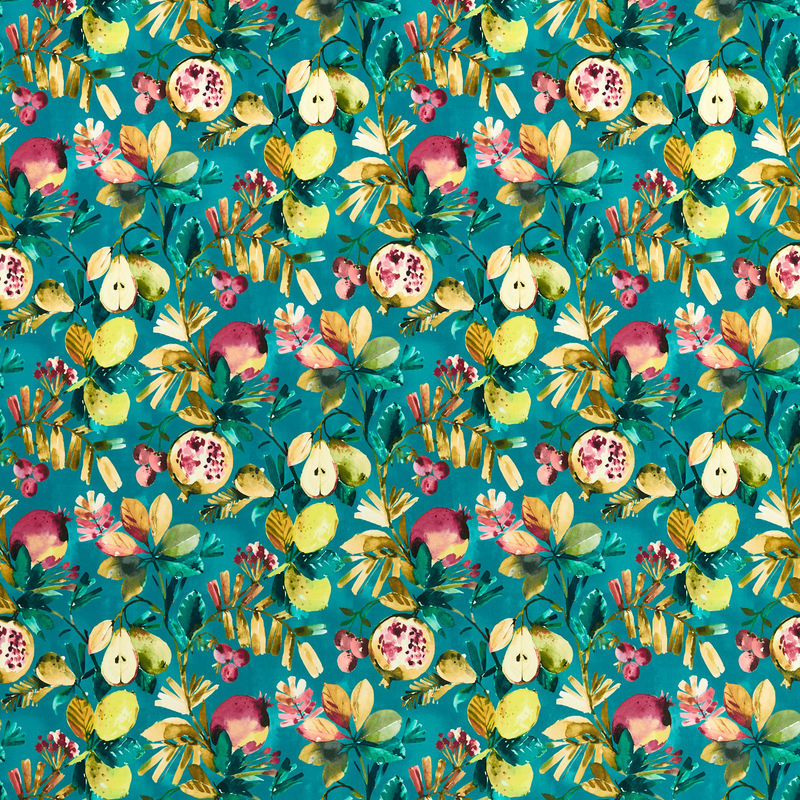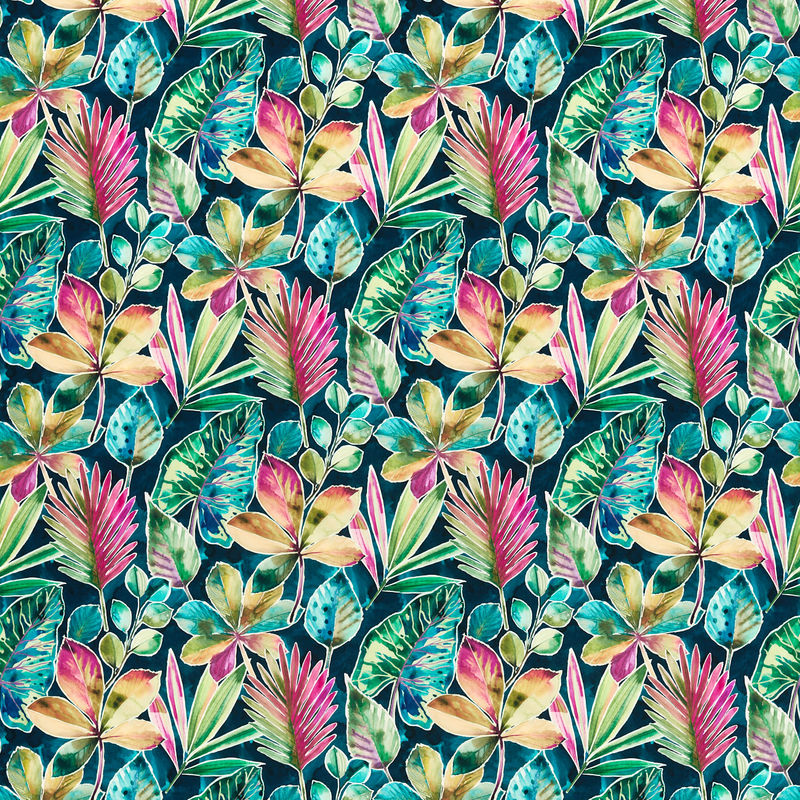 Paradise Velvet
Available in 4 rich tones, the botanical Paradise Velvet print brings with it feelings of sunny days and warmer climes (see image 1 below).
Paradise
Paradise also comes as a 100% cotton fabric in 3 bold colour ways: Autumn, Russet and Blush.
Palm Velvet
The Palm velvet depicts flamingoes and toucans perched amongst the tropical foliage (see image 2 below). Available in a beautiful Blush colour way, this fabric is the perfect way to bring your room scheme to life.
Palm
The Palm design also comes as a 100% cotton fabric with a choice of 2 vibrant colour ways.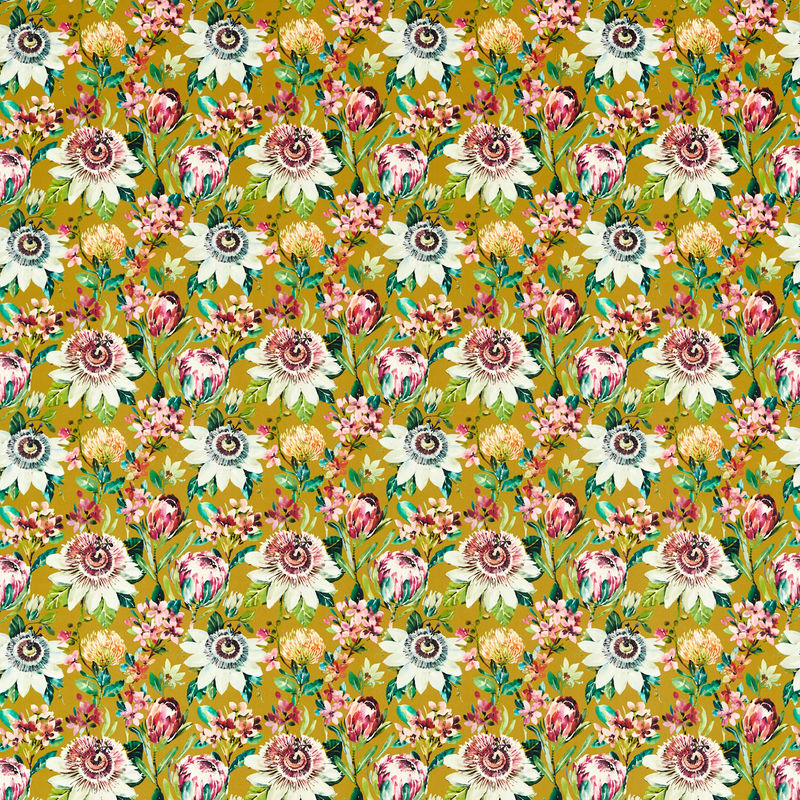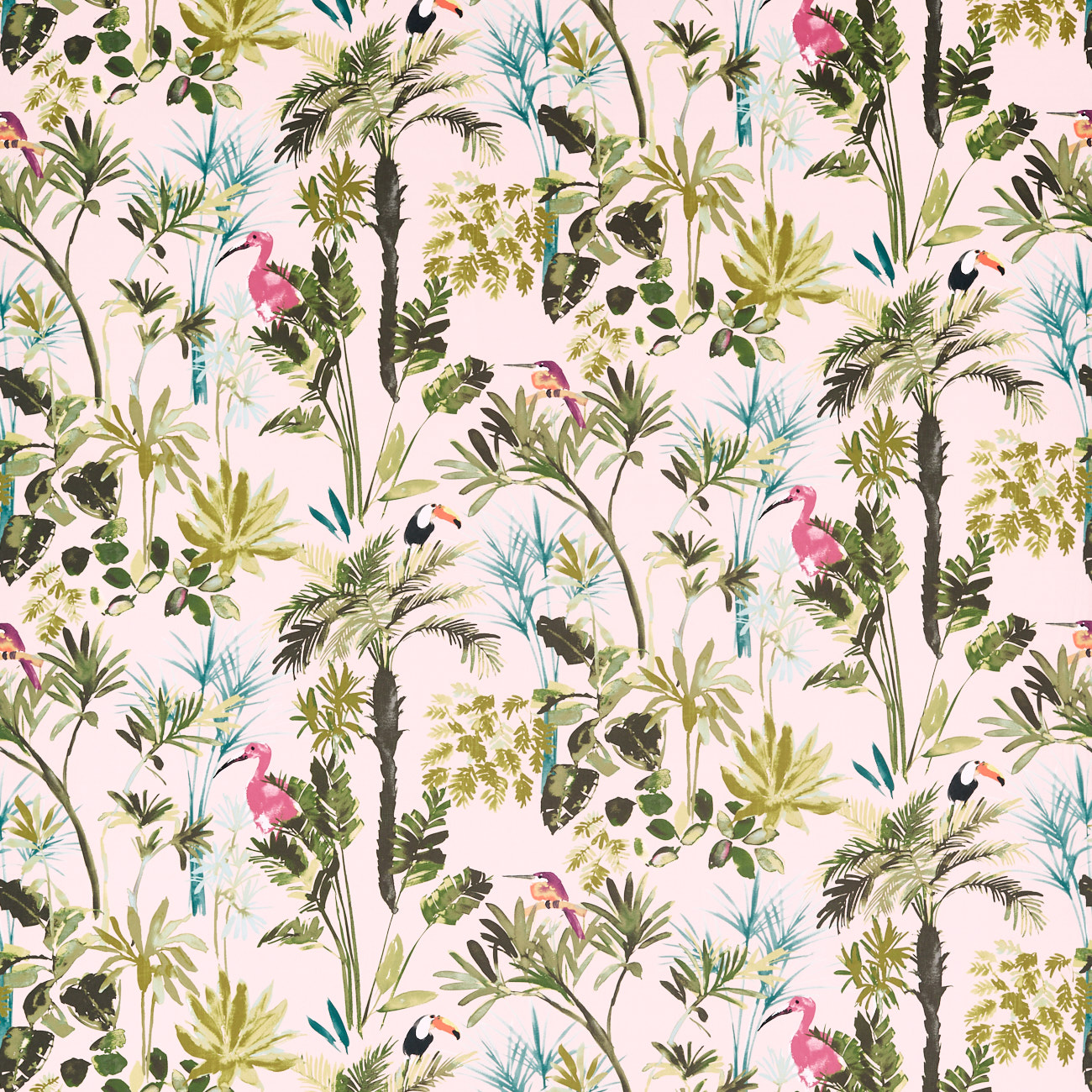 Damsel
This delicately embroidered insect design works beautifully on its own or in harmony with the other prints in the collection.
Damsel comes in 4 soft colour ways with cotton embroidery on a polycotton ground.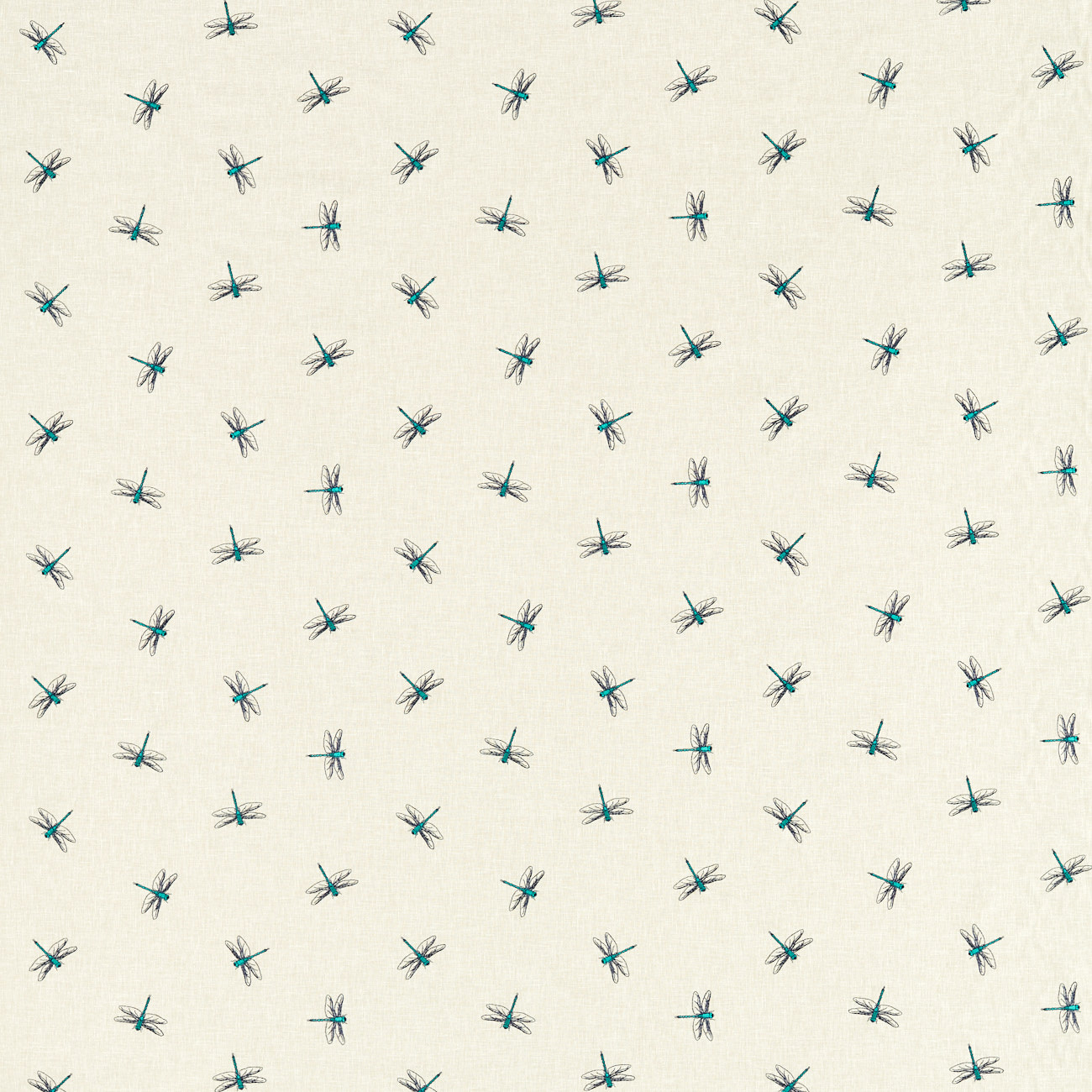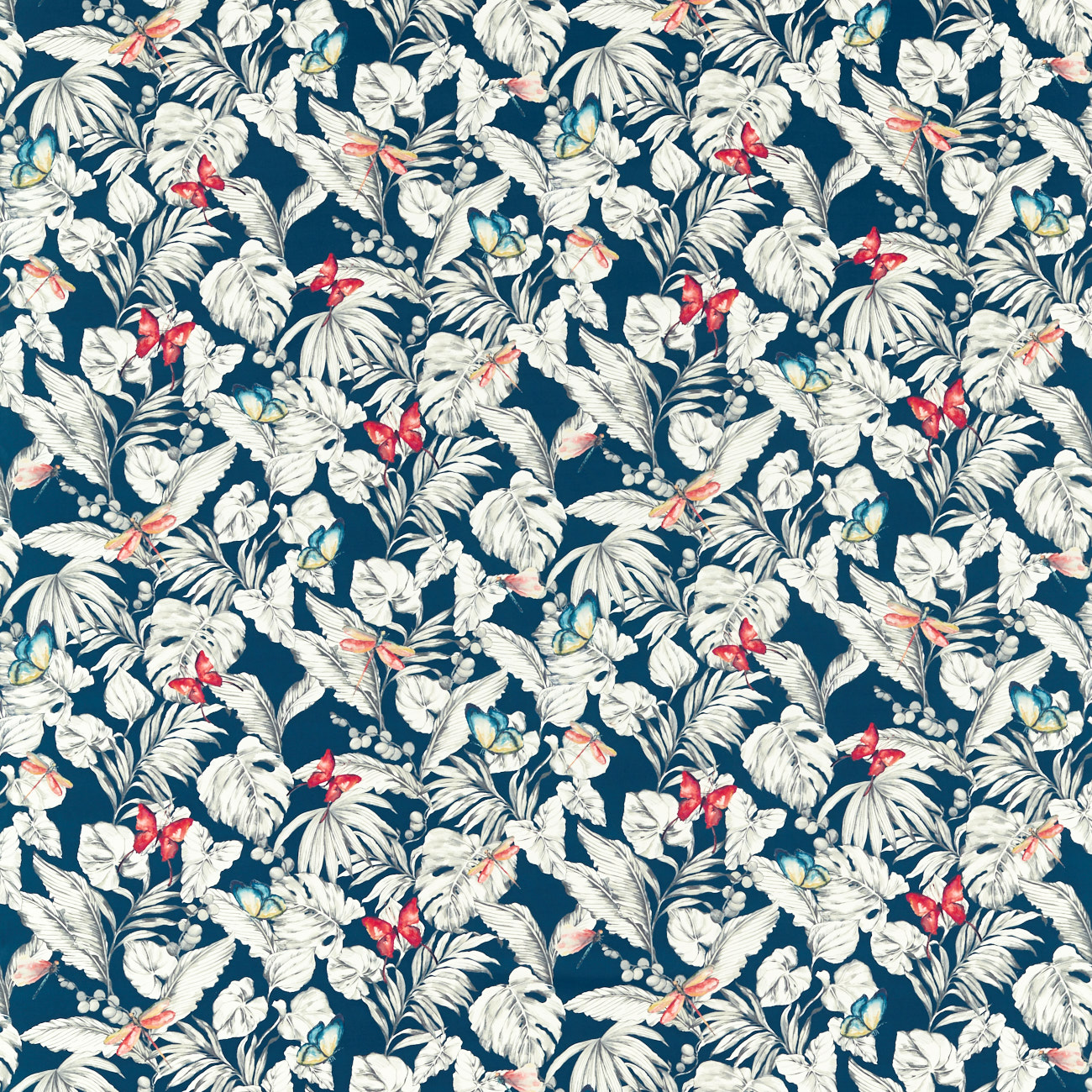 Acadia
Printed onto a 100% cotton fabric, Acadia comes in 5 colour ways. The design features delicate butterflies and exotic palms layered on a contrasting ground.
Overview
The Amazonia collection by Studio G brings an exotic mix of vibrancy and pattern in order to uplift your decor. For a maximalist style, it is the perfect choice. This beautiful range brings with it a real sense of fun and adventure to add to your room scheme. It also sits well within our Exotic interior design trend. Please see our featured Trend Guide for design inspiration and ideas. 
If you would like any colour and fabric advice or samples sending out, please do get in touch.
Email: sales@thehomeofinteriors.co.uk or call us on 01590 615775.
Follow us on Instagram and Facebook: @myhomeofinteriors