Made To Measure Double Roller Blind System
Get the Best of Both Blinds with a Double Roller Blind
They say good things come in pairs, and we couldn't agree more. Whether the darker nights upon us or you just some some extra privacy during the day, letting in as much natural light as possible is everyones goal but it shouldn't come as a compromise to your home privacy. Enjoy the best of both blinds with the innovative double roller blind system from Louvolite, the perfect solution to achieving daytime shading with an outside view. We've broken down how the double bracket works and 5 ways it can benefit you!
The sleek double bracket works by holding two separate fabrics within the same system. By combining a sheer with a blackout, you can get the best of both worlds depending on your preferences. Lower the sheer for an outside view with gentle daylight shading. Or, for evening hours, lower your blackout to achieve privacy. The blinds can be manually operated with a pull chain or a motorised Somfy control system.
Enjoy Daylight shading
The double bracket can be operated separately, meaning you can really get smart about how you dress your windows. Opt for a light filtering sheer roller to allow natural light to brighten your living spaces whilst maintaining an outside view! Layer with a blackout you can lower at your preference to block out light and provide privacy. Especially beneficial for home offices to eliminate screen glare and for owners who wish to protect their furnishings from harsh UV, the benefits the double bracket presents really are endless!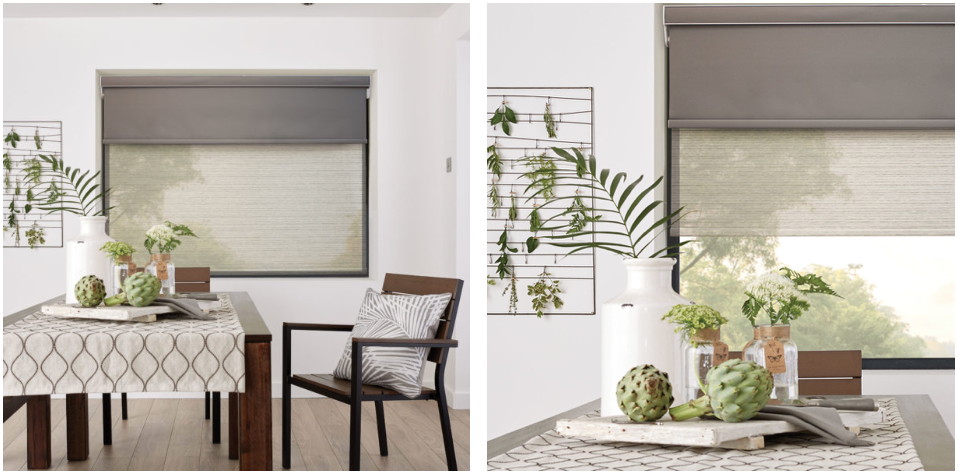 Pictured above: Louvolite Sunset Flint / Monterey Sand
Energy Saving Benefits
Especially important during the winter months, the double bracket system presents energy saving benefits all year round when a blackout is chosen. Chose from a huge selection of beautiful energy saving fabrics to add that extra layer of insulation this winter! Whether you're trying to warm up your home or cool it down, a blackout can give that extra layer of defence no matter the season.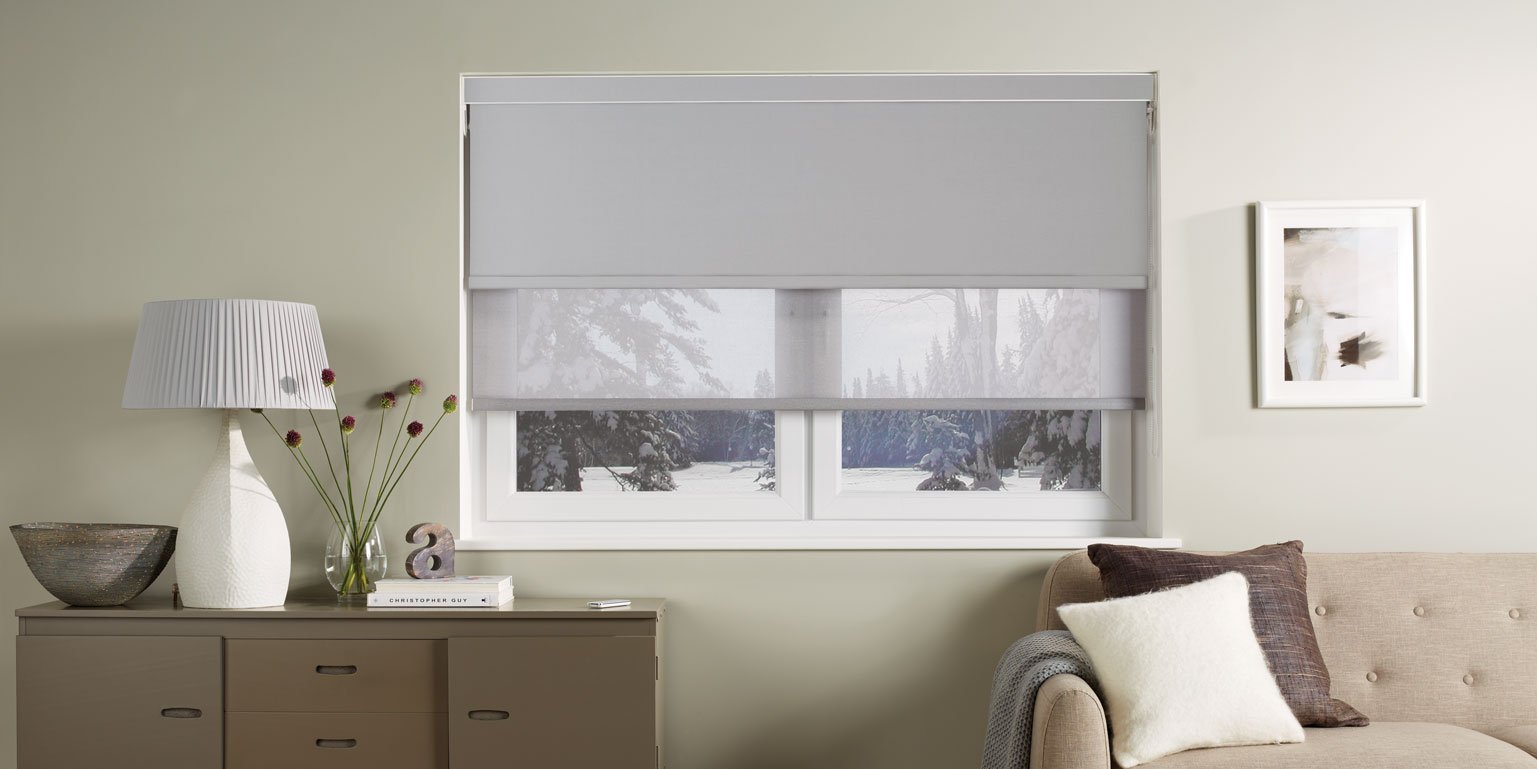 Pictured above: Louvolite Carnival Blackout Luna / Voile Moondust
Coordinate your favourite Fabrics
This one is for the style conscious – can't decide on one fabric? Then don't! Mix and match your favourite fabrics to achieve a unique aesthetic designed by you. With so many options available, it's time to inject some personality into your home with a little creative freedom!
Don't forget you can order all your favourite fabric samples through us to find your perfect match before you buy!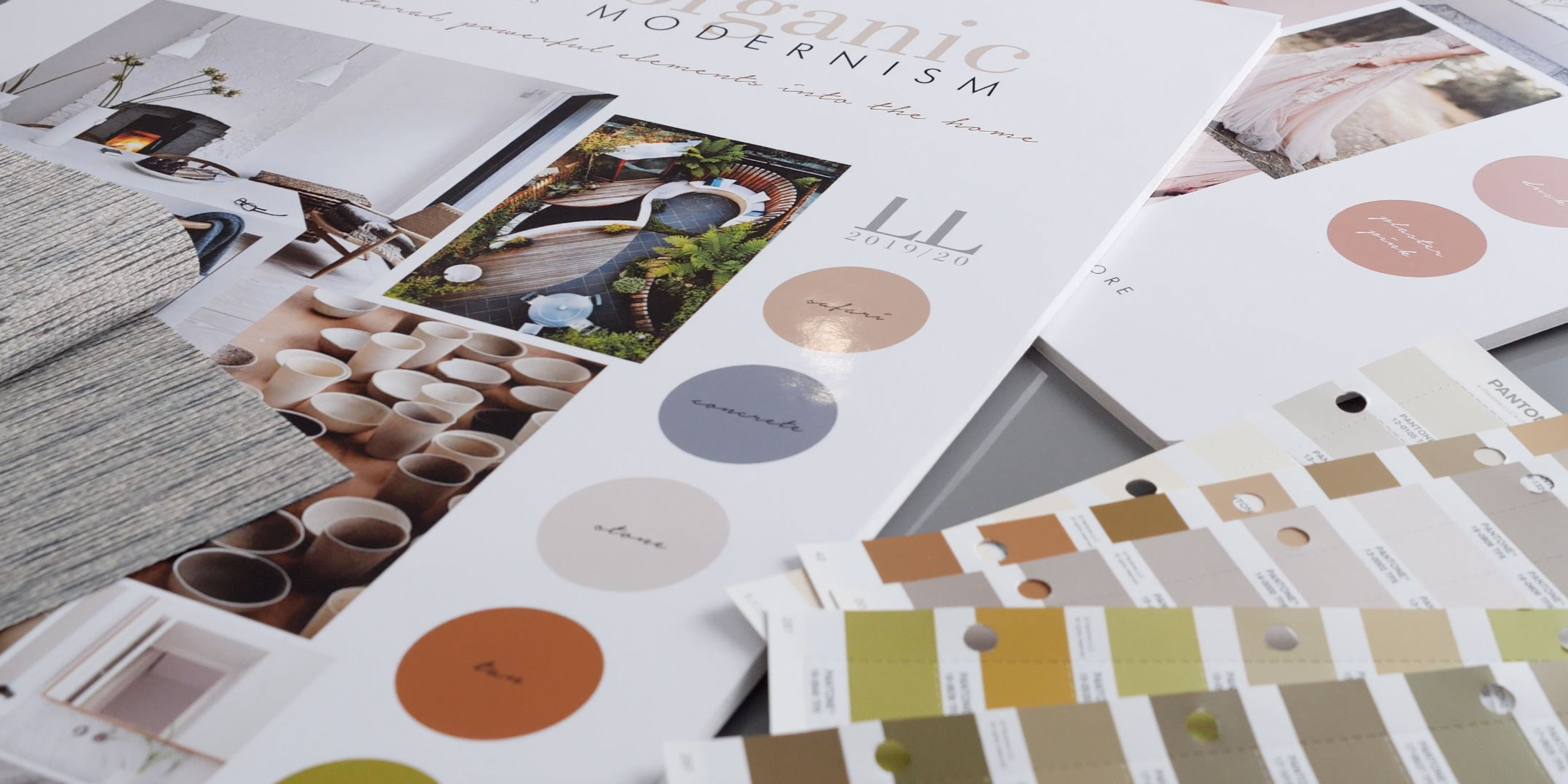 Motorise For Added Convenience
For the ultimate in convenience, discover Somfy motorisation to operate your blinds at the touch of a button. For a smarter, safer home you can now schedule your blinds to rise and fall throughout the day to suit your preferences and give peace of mind year round.
Ultimate control
It's time to get smarter about home management and the double bracket presents so many benefits that impact your home in the long run! Protect your privacy and home security by concealing the view with a quality blackout, whilst still enjoying your outside view and allowing natural light to cheer up your interiors. Mix and match various fabrics to help retain heat or block it out, depending on seasonal changes to ensure you save money on your utility bills!
Combining sheers and blackouts really benefit those with offices, cinema room and expensive furnishings to ensure eliminate the distractions and damage of harsh UV coming through your windows. Whatever you preferences, manage them with the double bracket by Louvolite.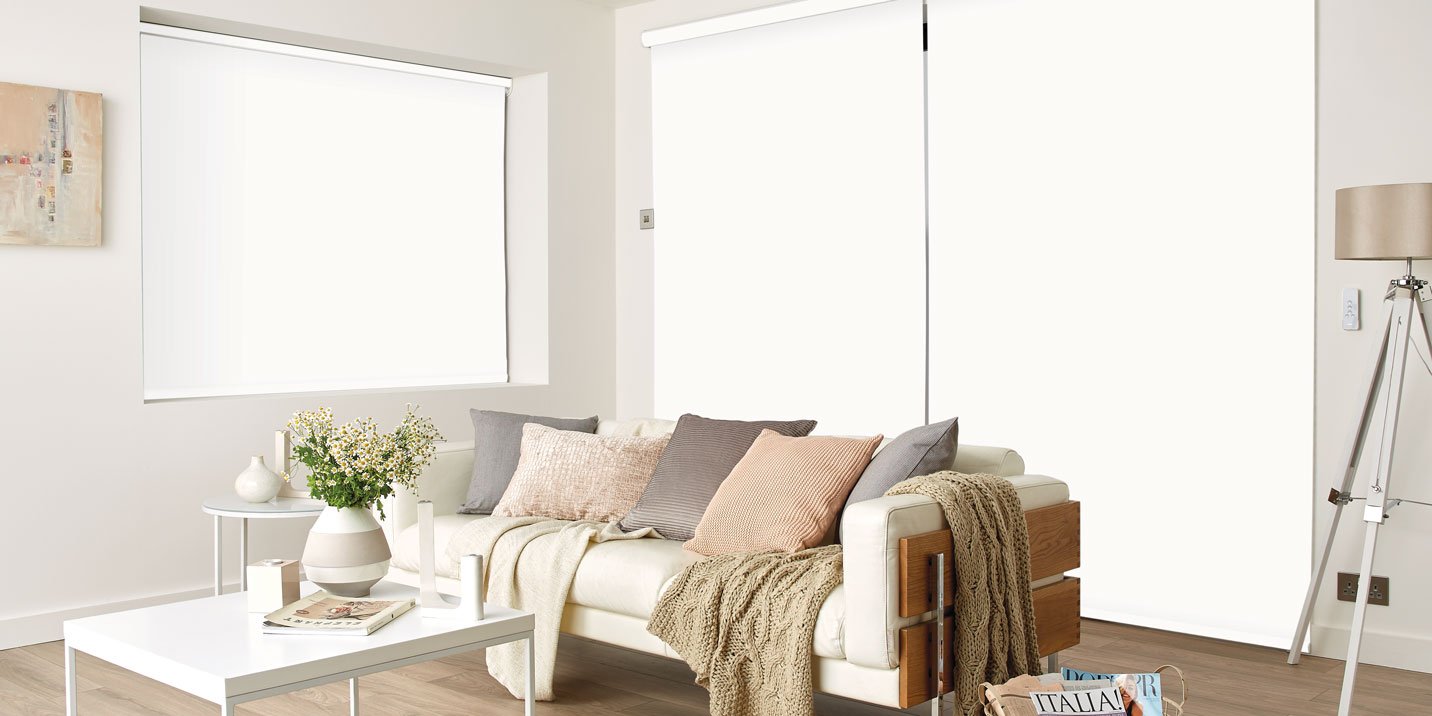 Showing the single result