Our colour of the month is Stone. The natural palette encompasses a subtle range of creams, taupes and stone. These neutral shades sit perfectly with our natural surroundings. They collectively create a calm, restful air and equally complement a contemporary, minimalist interior or one full of old world charm!
Stone , Taupe and Neutrals are essentially part of the brown colour family. The colours of the earth, stone and wood are based in the natural environment surrounding us and are available from the earth's pigments. These shades sit comfortably with natural furniture and materials such as leather, linen, rattan and jute.
The upsurge in the use of natural and recycled materials for interior decor provides the perfect complementary backdrop for this group of colour shades. These materials include exposed beams, upcycled furniture, waxed or vanished wooden surfaces, jute rugs and rustic flooring.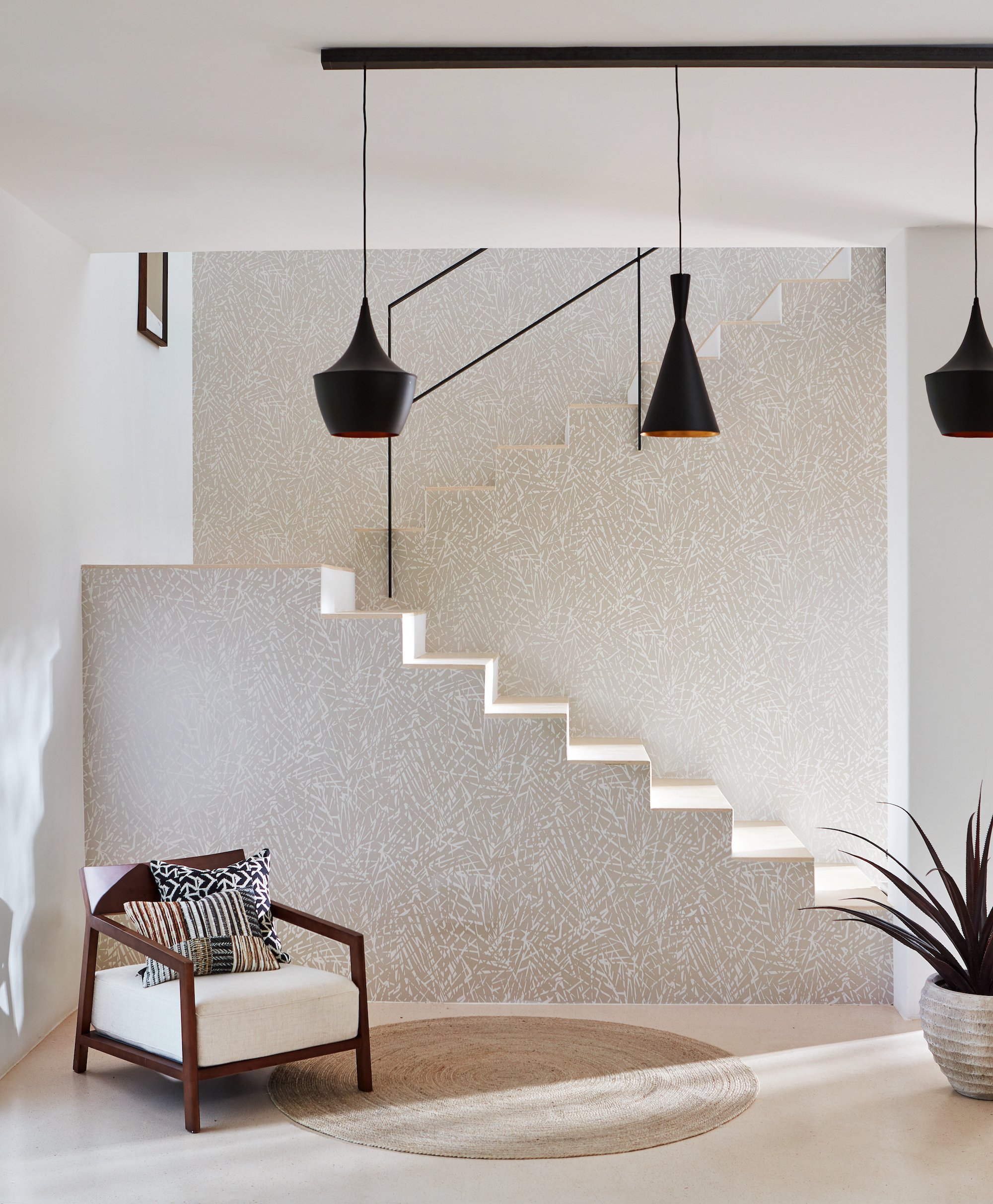 Little Greene Stone Paint
There are warm and cool tones of the neutral shades. Little Greene have reflected this in their recently launched capsule paint collection in collaboration with the National Trust called 'Stone'. The collection includes 36 colours in total, with 22 additions and 14 existing shades selected from current colour cards. They have brought together a palette of natural colours to compliment any interior style.
How to Choose a Paint Shade
The new collection of stone hues are represented by six families according to the colour of the undertone. The undertones are based on natural pigments and they are grouped in graduated scales. These groups are Red Ochre, Burnt Sienna, Yellow Ochre, Burnt Umber, Lamp Black and Earth Green.
Little Greene Portland Stone (77) is based on a Victorian colour. It was formulated to match the stone from the Isle of Portland used extensively in many buildings in London (Image 1).
The Portland Stone family also includes Portland Stone Pale (155), Portland Stone Light (281), Portland Stone Deep (156) and Portland Stone Dark (157) (Image 2).
Rolling Fog (143) is an alternative beautiful warm neutral used as a white historically with darker colours. The Rolling fog family also includes Rolling Fog Pale (158), Rolling Fog Light (271), Rolling Fog Mid (159) and Rolling Fog Dark (160) (Image 3).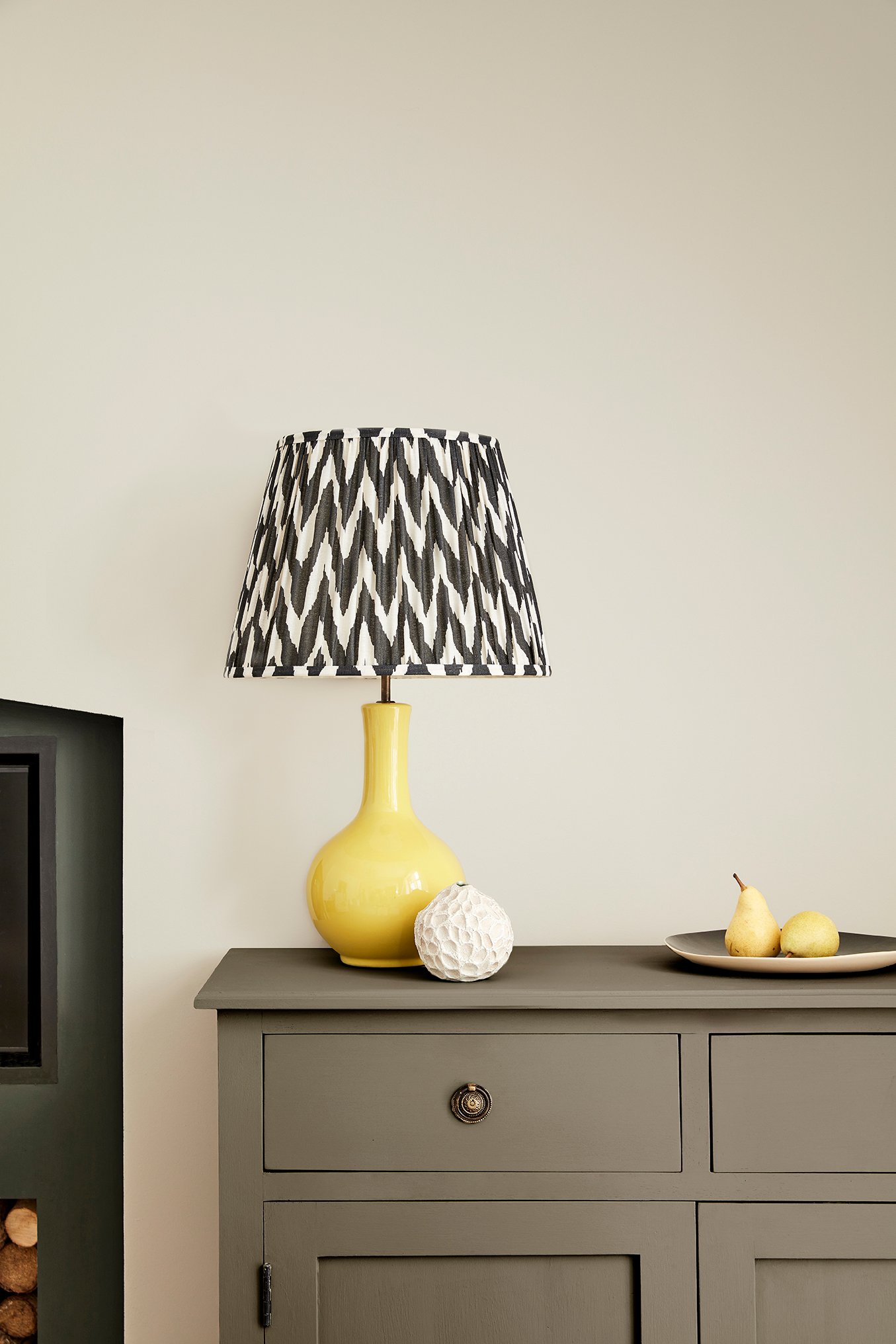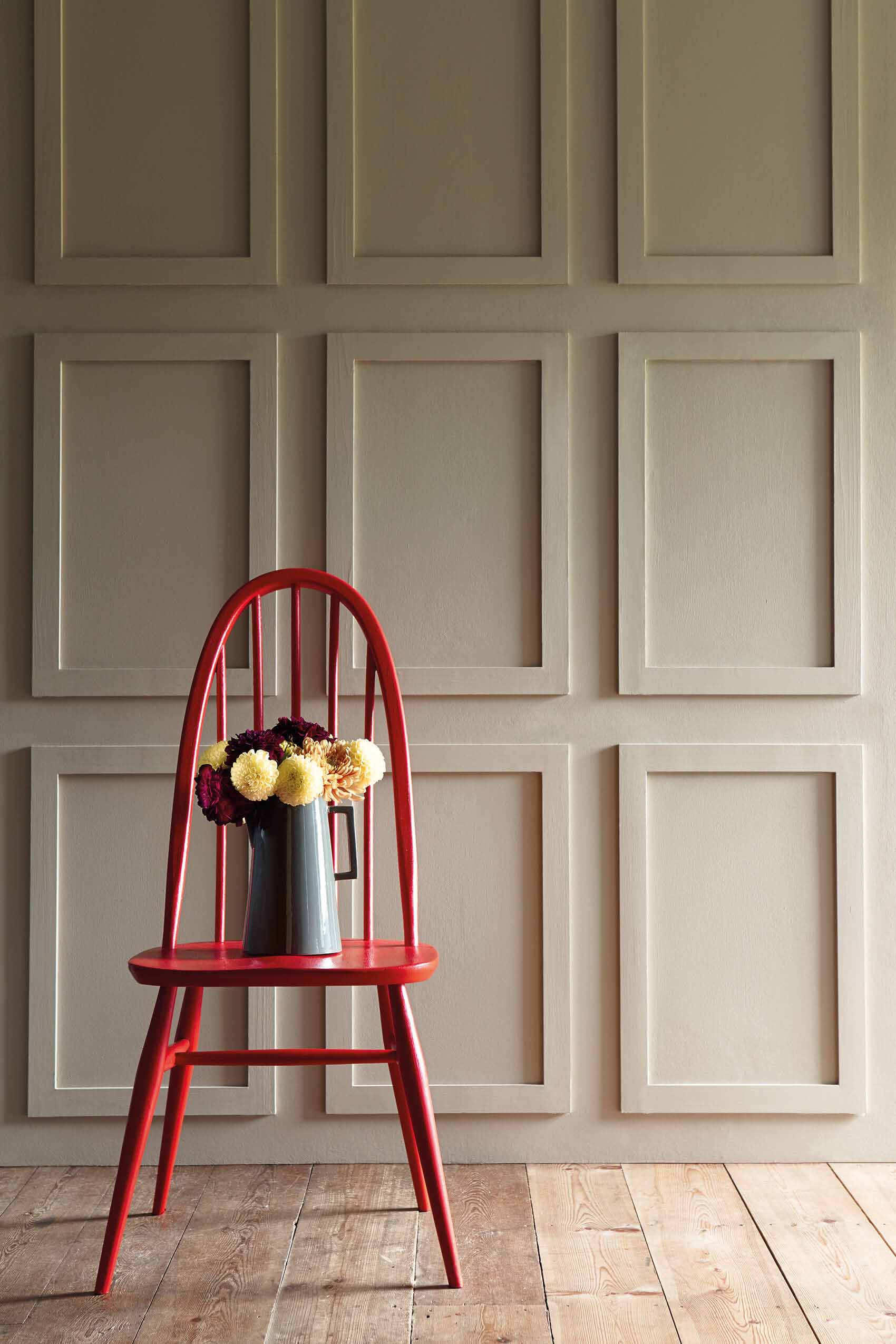 Wallpapers
Complementary natural coloured wallpaper collections are available. These include Little Greene Malborough in Purbeck, Little Greene Lauderdale in Stone and Little Greene Bonaparte in Sable.
Alternatively, for a striking backdrop try the Harlequin Mirador Lorenza wallpaper in Oyster, as featured in our main image. We also have a wide range of Clarke & Clarke wallpapers including collections by Oasis and Emma J Shipley.
Curtains and Blinds
We offer an array of fabrics with luxurious and natural textures to enhance your natural colour scheme. These include designs from Sanderson, Harlequin, Zoffany, Morris & Co,  Scion, Anthology, Clarke & Clarke and Prestigious Textiles among many others.
We can use our fabrics to make your Curtains, Roman Blinds and Cushions with our bespoke hand finished curtain and blind making service. Please see our blog post Curtains and Roman Blinds – a hand made finish. This provides further details on how our curtains and blinds are beautifully made to suit your individual requirements.
Finishing Touches
For your finishing touches, please see our range of curtain poles and tracks to find the perfect match for your window dressings. If you would like to select your own neutral shade, consider our Jones 50mm Wooden Bespoke Painted Curtain Pole Range. You can have these poles painted in a Jones standard wooden paint finish or one of the natural Farrow & Ball colours to suit your decor.
Alternatively, you can match the Little Greene Stone collection of paints and decorate your Rolls Unfinished Curtain Pole for the perfect match to your room scheme. Please see our guide on How to paint an unfinished pole ready to embark on co-ordinating your ideal room scheme.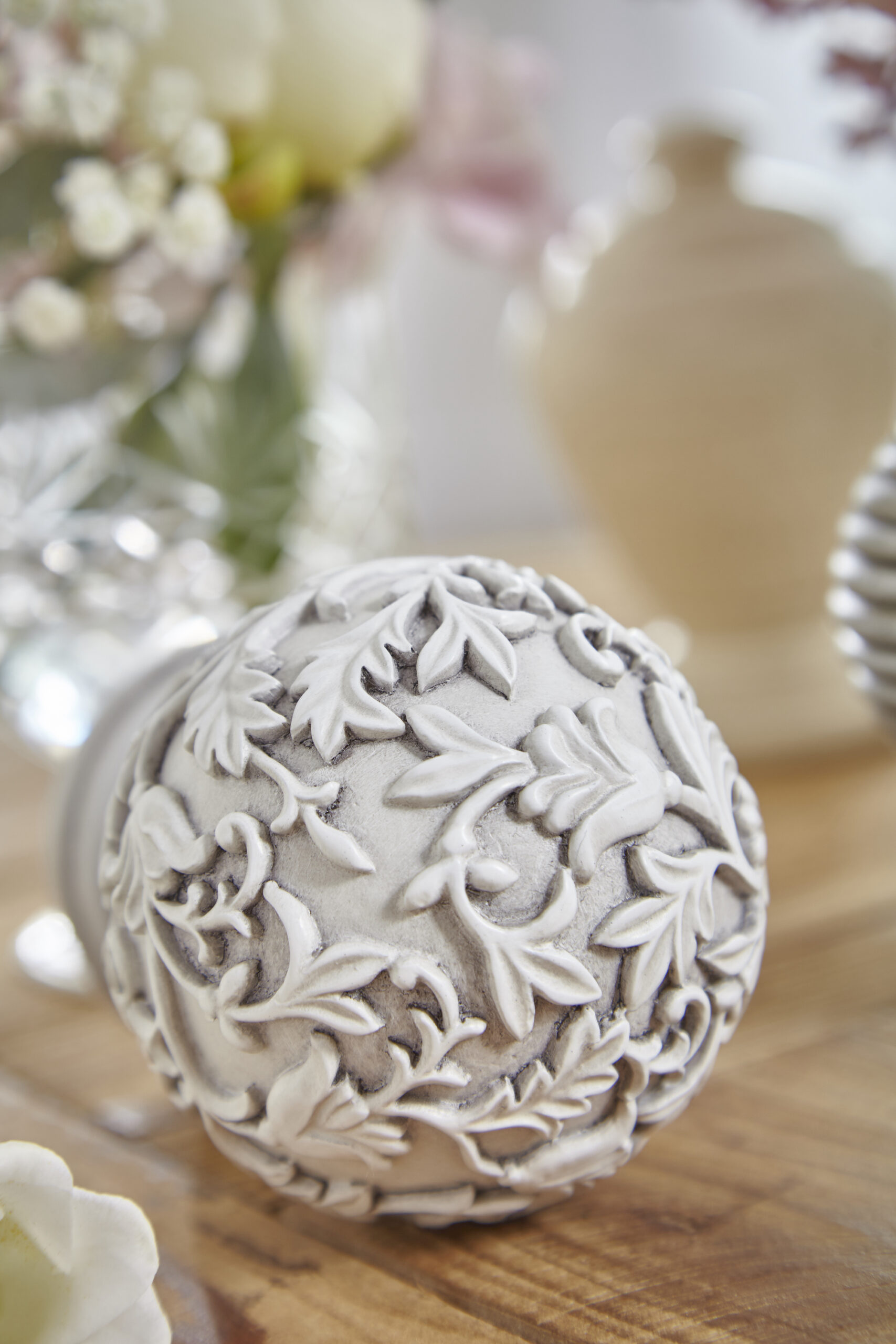 The Rolls Modern Country Wooden curtain pole range compliments a neutral colour scheme with its range of neutrals. These include Brushed Cream, Brushed Ivory and Pearl. It is available with a choice of finials including the intricate, delicately designed Modern Country Floral Ball, featured in this image.
The natural colour palette is one of the most versatile schemes to work with. You can, therefore, use it to complement any room in your home and within an eclectic range of property styles. It can be used for a complete room redecoration, for the plasterwork, woodwork or to complement a bold feature wall.
Please contact us if you would like any advice, fabric swatches, colours, ring samples or any other samples sending out.
Email: sales@thehomeofinteriors.co.uk or call on 01590 615775.