Little Greene's National Trust Papers II collection is their second range launched in collaboration with the National Trust. The designs take inspiration from original 18th to 20th Century wall decor found in grand country houses, as well as a tapestry dating back to the 15th Century.
This historic collection of wallpapers includes 7 timeless designs across a total of 42 colour ways. Little Greene also suggest paints to match with each colour and design. For a harmonious interior, choose a complementary neutral to tie in with a highlight colour for smaller areas or furniture in the room.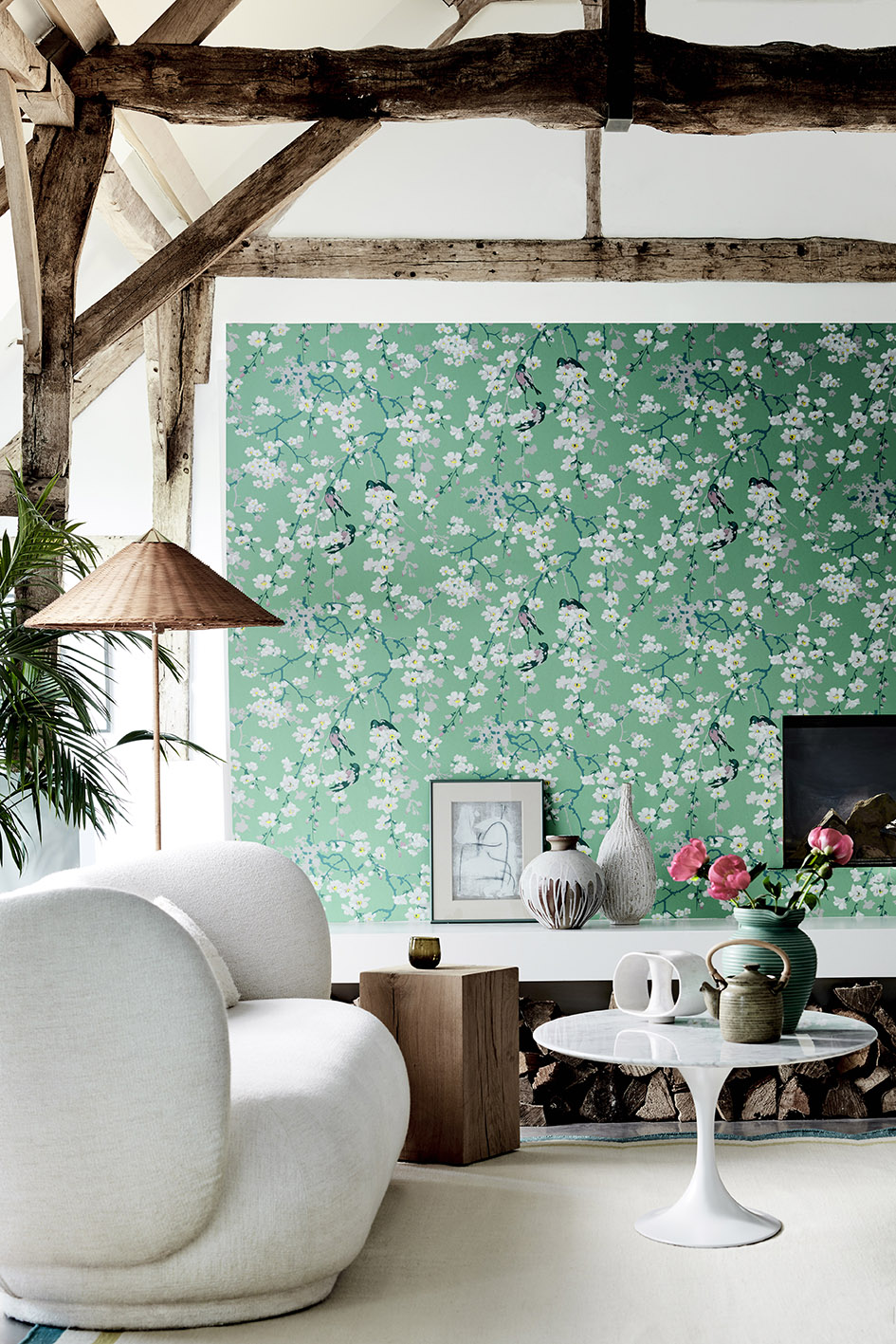 Massingberd Blossom
This design originates from Gunby Hall in Lincolnshire, a country house built for William Massingberd. The paper features trialing blossoms and repeating birds often found in early hand painted Chinoiserie. The style is most likely to be of British Edwardian origin and the traditional surface printing brings a beautiful tactile quality to the paper.
Massingberd is available in 7 striking colour ways such as Verditer, featured in the image above.
Millefleur
The Millefleur paper derives from an intricate tapestry based at Montacute House in Somerset c.1478. The design shows small-scale stitched flowers, set elegantly on a contrasting ground of Chambray, Garden, Masquerade or Knight. See image opposite for the Knight colour way.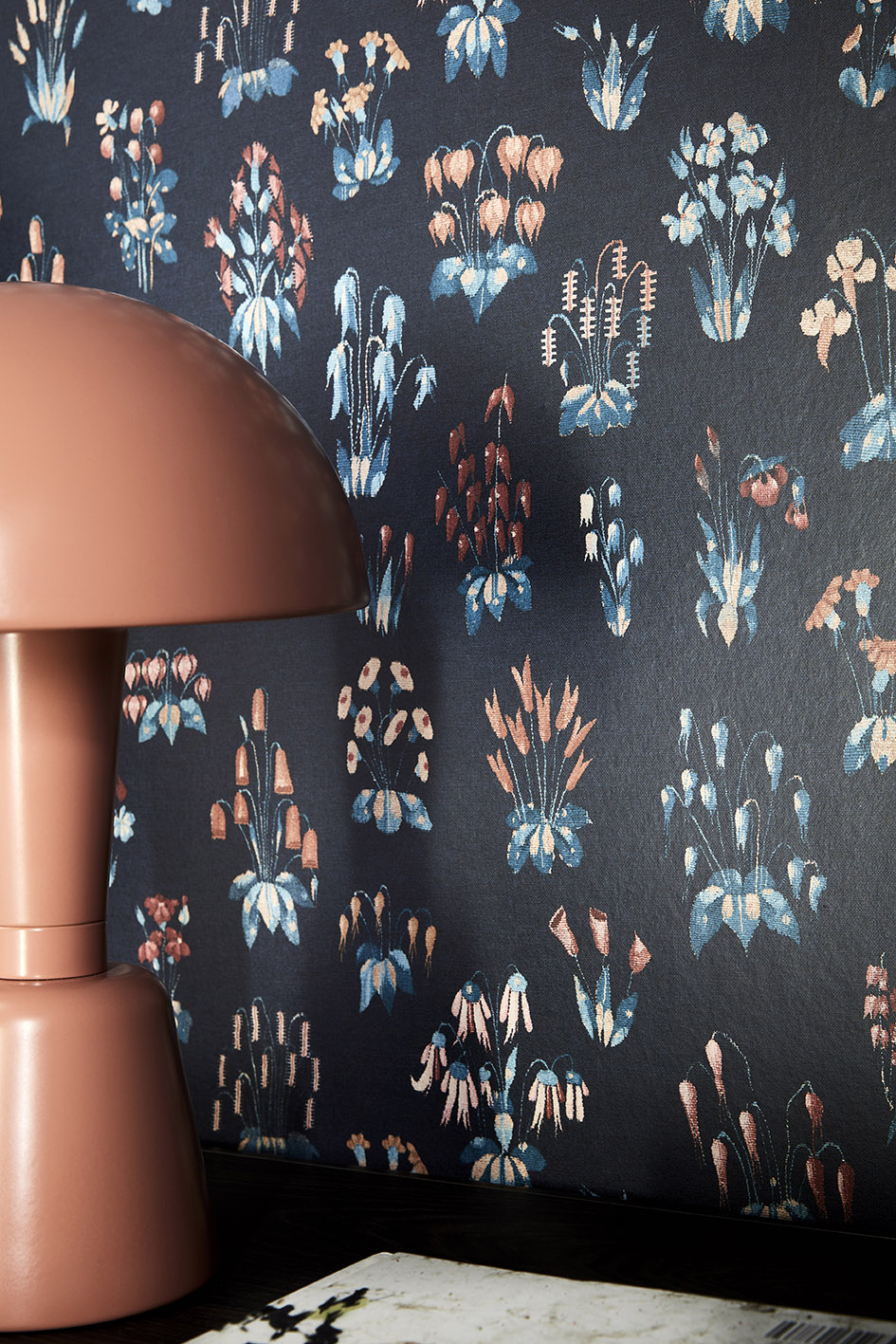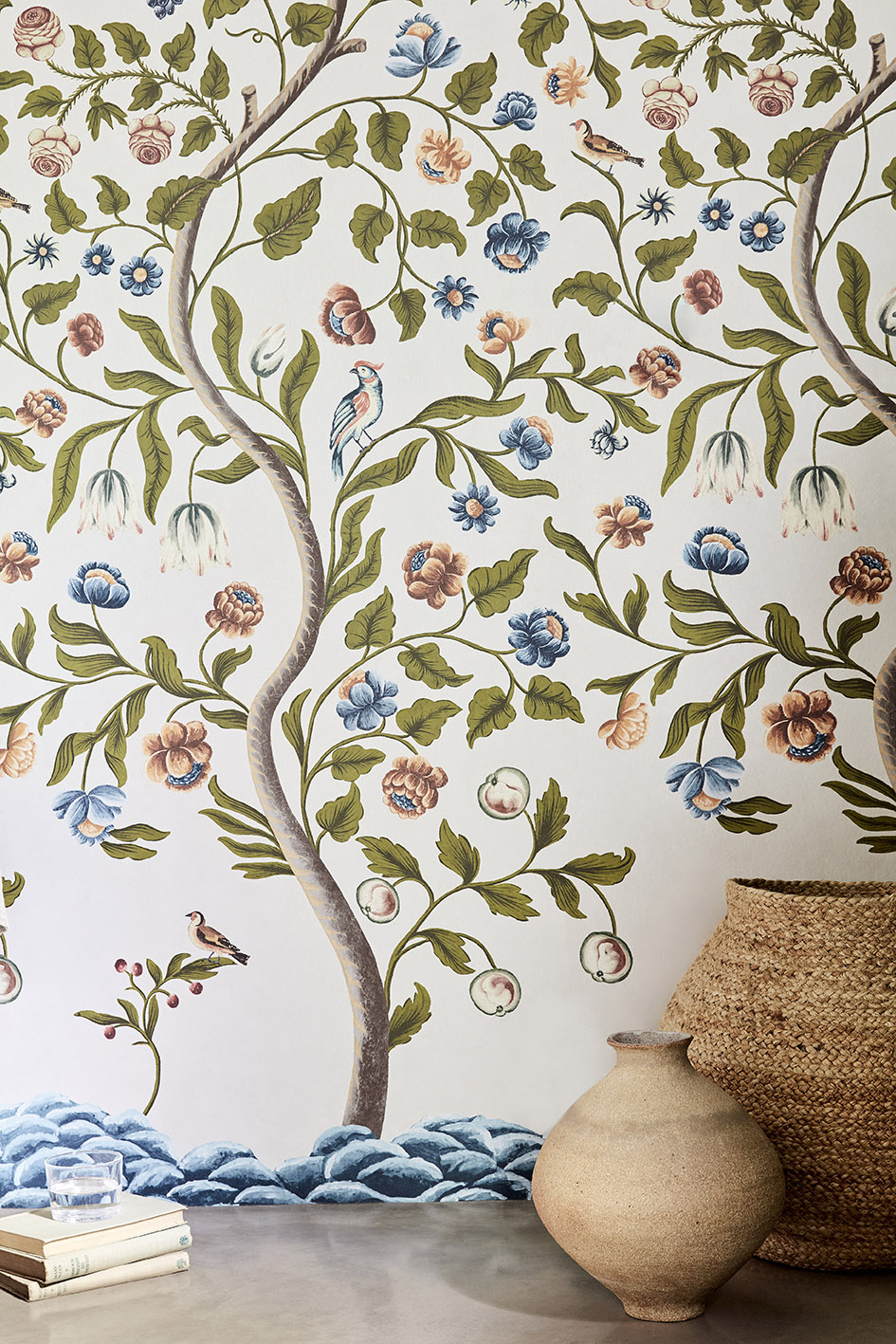 Mandalay – Mural
This elaborate design takes inspiration from 17th-century Indian chintzes, with flowering trees and birds perched gracefully amongst the branches. Mandalay comes in 4 colour ways including Ceviche, featured in the image opposite. Its design derives from the leather wall coverings at Bateman's, a Jacobean mansion in East Sussex.
This digitally printed paper comes on a wide roll, with the pattern adapted to repeat continuously along the wall. The Mandalay design features as the only large-scale mural in the Little Greene National Trust Papers II collection and creates a striking feature wall which would work in harmony with a co-ordinating paint.
Beech Nut
Uncovered at Oxburgh Hall in Norfolk c.1782, this paper is an authentic, late Georgian design. It features repeated leaves and nuts which were block printed. Originally used with a brightly coloured floral border, Beech Nut has the tactile, crafted texture of a surface printed paper.
Available in 6 colour ways including Florence, shown in image 1 below.
Moy
The Moy design was originally found at the the Argory, just outside Moy in Northern Ireland. The surviving piece approximately dates back to the late 19th century. Printed using watercolours, the design shows a slightly broken look and soft, subtle effect on the pattern.
Available in 7 colour ways including Pompei, shown in image 2 below.
Tulip
This design c.1898 was discovered at Erddig, outside Wrexham in Wales.
The pattern of elegant, scrolling leaves was a contemporary take on the traditional damask design, even in 1898. Tulip comes in 7 eye-catching colour ways including Blue-Black, shown in image 3 below.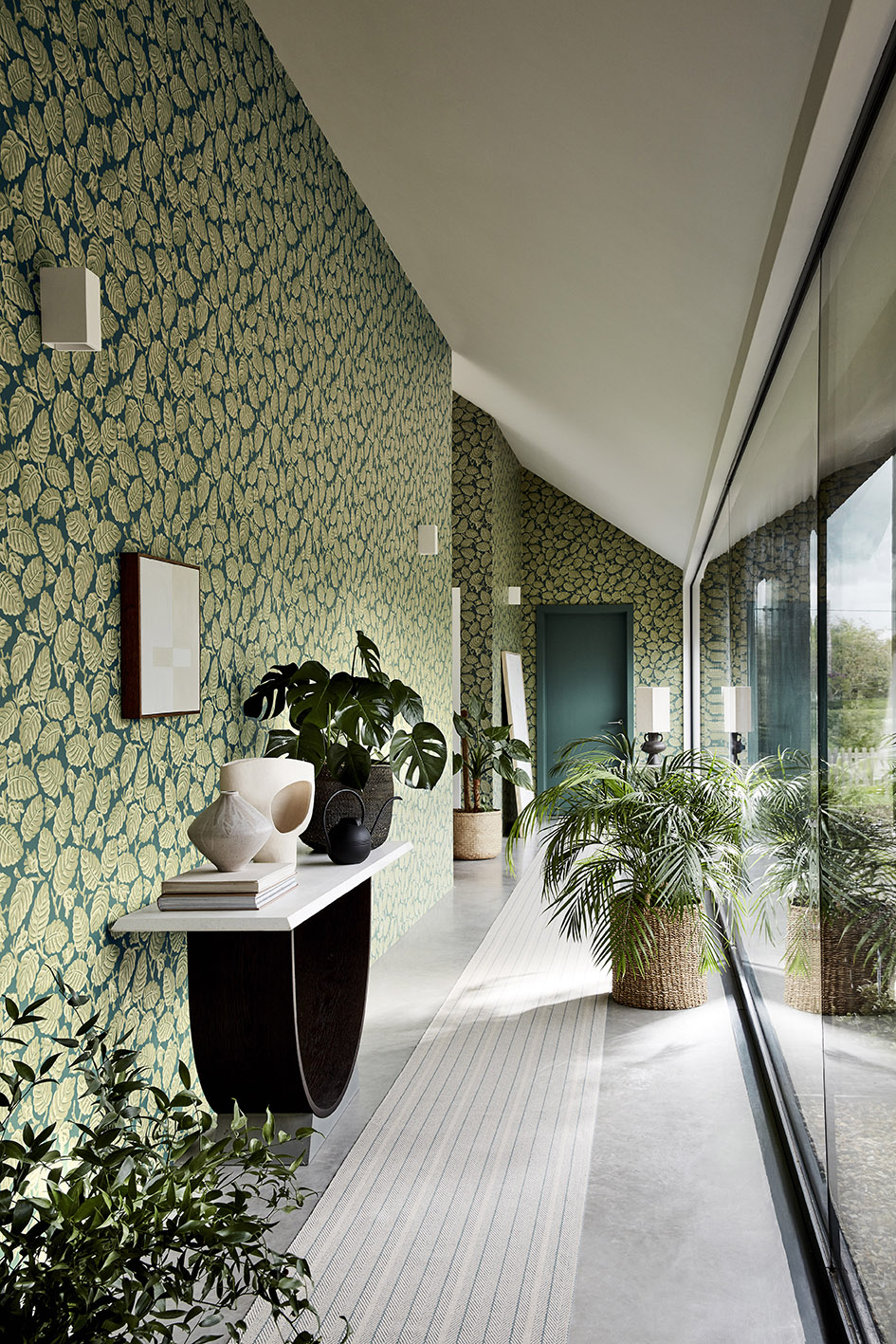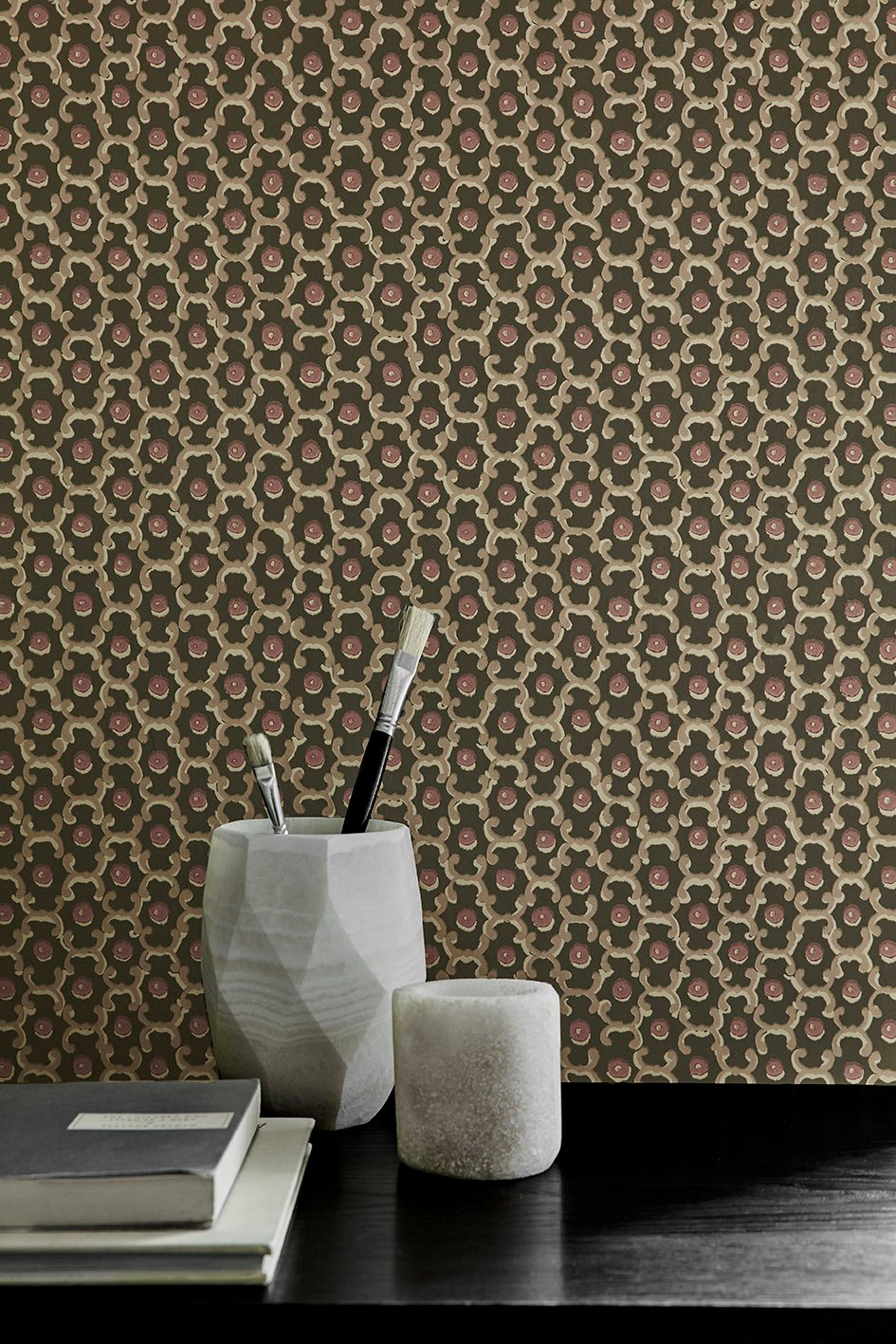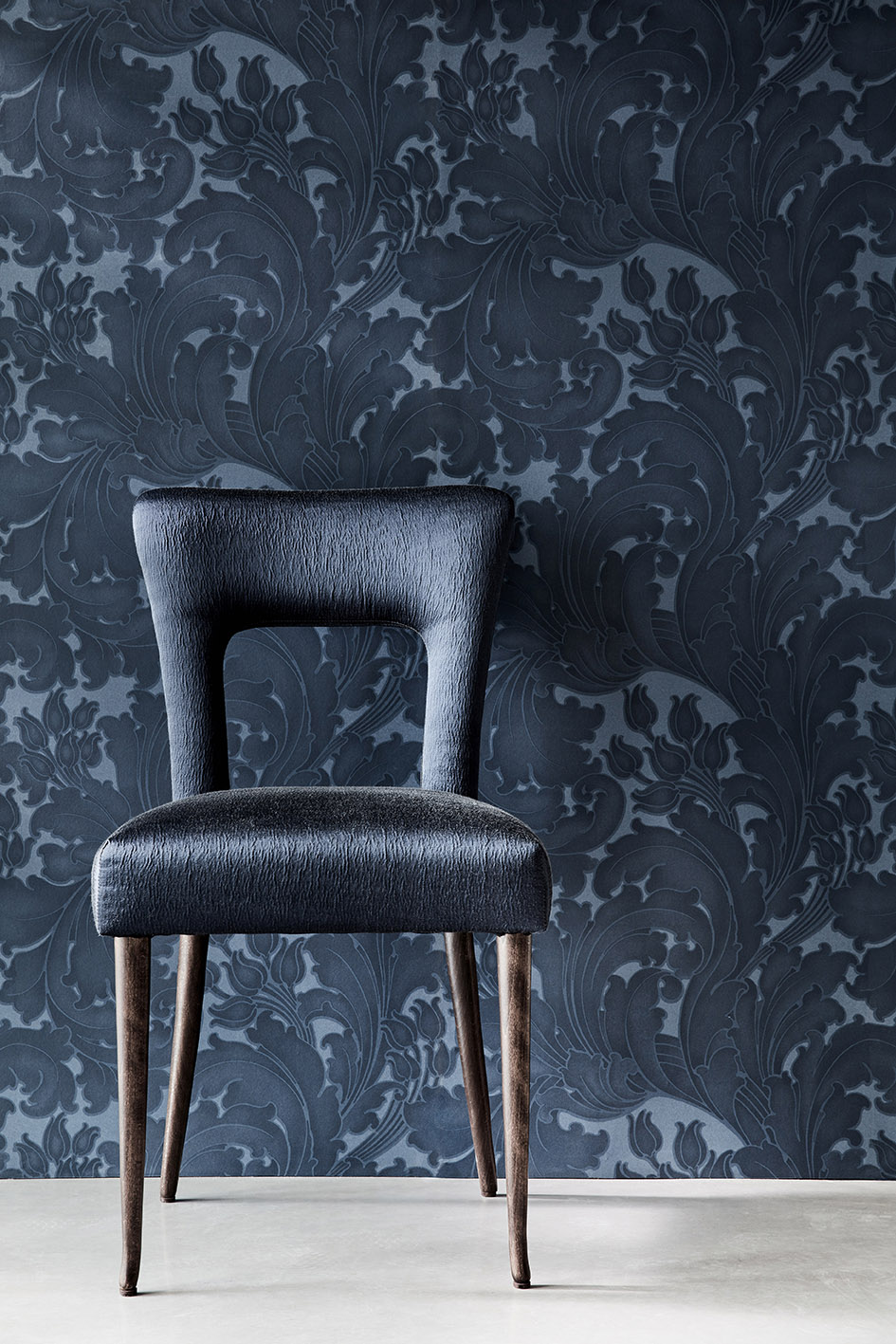 Burges Snail
This design from Knightshayes Court in Devon c.1878 was created for the Heathcoat Amory family by the Architect and Interior Designer, William Burges. It is an unusual and original design, surface printed for an authentic finish.
Burges Snail comes in 7 colour ways, including Juniper (see image opposite).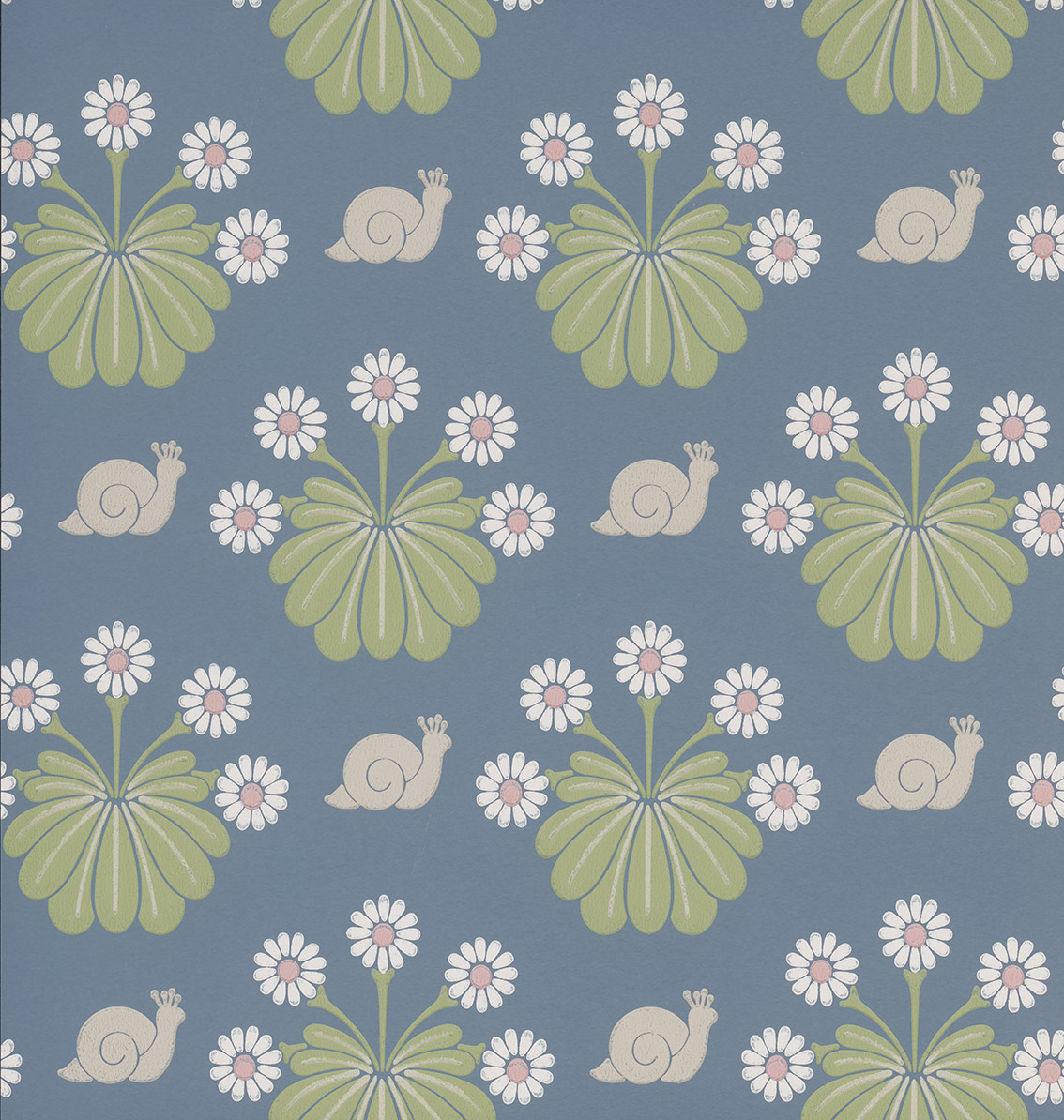 Overview
Little Greene's National Trust Papers II collection brings beautifully crafted, traditional and historical designs into your home. Offered in a myriad of colours with contrasting and co-ordinating paints, they work in perfect harmony together. As a collection, the wallpapers provide options for all room sizes including small, regular pattern repeats to a large scale, striking mural design.
If you would like any samples for these wallpapers or paint and colour advice, please contact us.
Email: sales@thehomeofinteriors.co.uk or call us on 01590 615775.
Follow us on Instagram and Facebook: @myhomeofinteriors