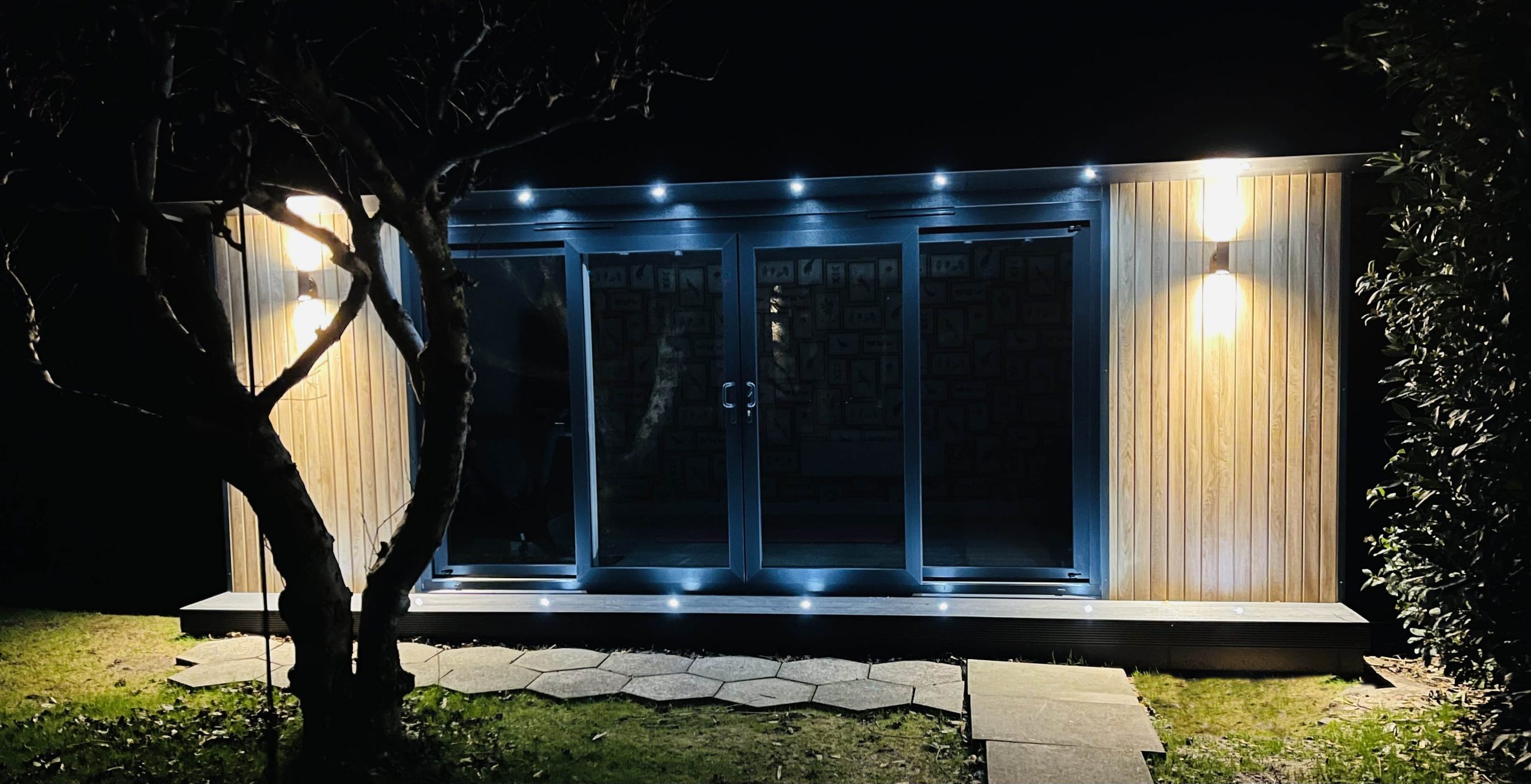 The Client Brief
We were delighted to help our client with decoration ideas for their garden room / home office project.  The brief was to ensure the garden room felt like an extension of our client's home, whilst giving consideration to the garden location.
The Home Of Interiors Response and Challenges!
Our client's style is classic contemporary.  Their home is modern, but in a classic way.  To put this into context, their kitchen is hand painted, shaker style, in a light grey colour, lending itself to contemporary interior design colour schemes.  High gloss would however be too modern for our client's style.  Our client was initially thinking of painting their garden room project, but we challenged this idea and suggested wallpapering one of the walls.  The Sanderson One Sixty collection was the perfect collection to consider with an abundance of bright, floral designs and designs incorporating outdoor cues such as birds, insects and other wildlife.
Our client loved this idea and the below is our shortlist.  From left to right; Sanderson One Sixty Hollyhocks wallpaper in Gold Metallic / Tan; Sanderson One Sixty Squirrel & Dove wallpaper in Eggshell / Ivory; Sanderson One Sixty Stapleton Park wallpaper in Ink / Broncho and Sanderson One Sixty Picture Gallery wallpaper in Sand / Multi.
It took a lot of deliberating but we finally chose the Picture Gallery design.  We felt the floral designs would be perfect in a kitchen (and they have plans for the Stapleton Park design!), but the Picture Gallery design offered a level of sophistication ideal for creating a statement in a home office.  The design features botanically drawn wildlife forms boldly framed to create a fantastic gallery wall.  Carefully printed, this wallpaper captures the realistic features of the plants, birds and butterflies.  The design is available in 2 colour ways but we felt the more neutral Sand colour way lent itself perfectly to a garden setting.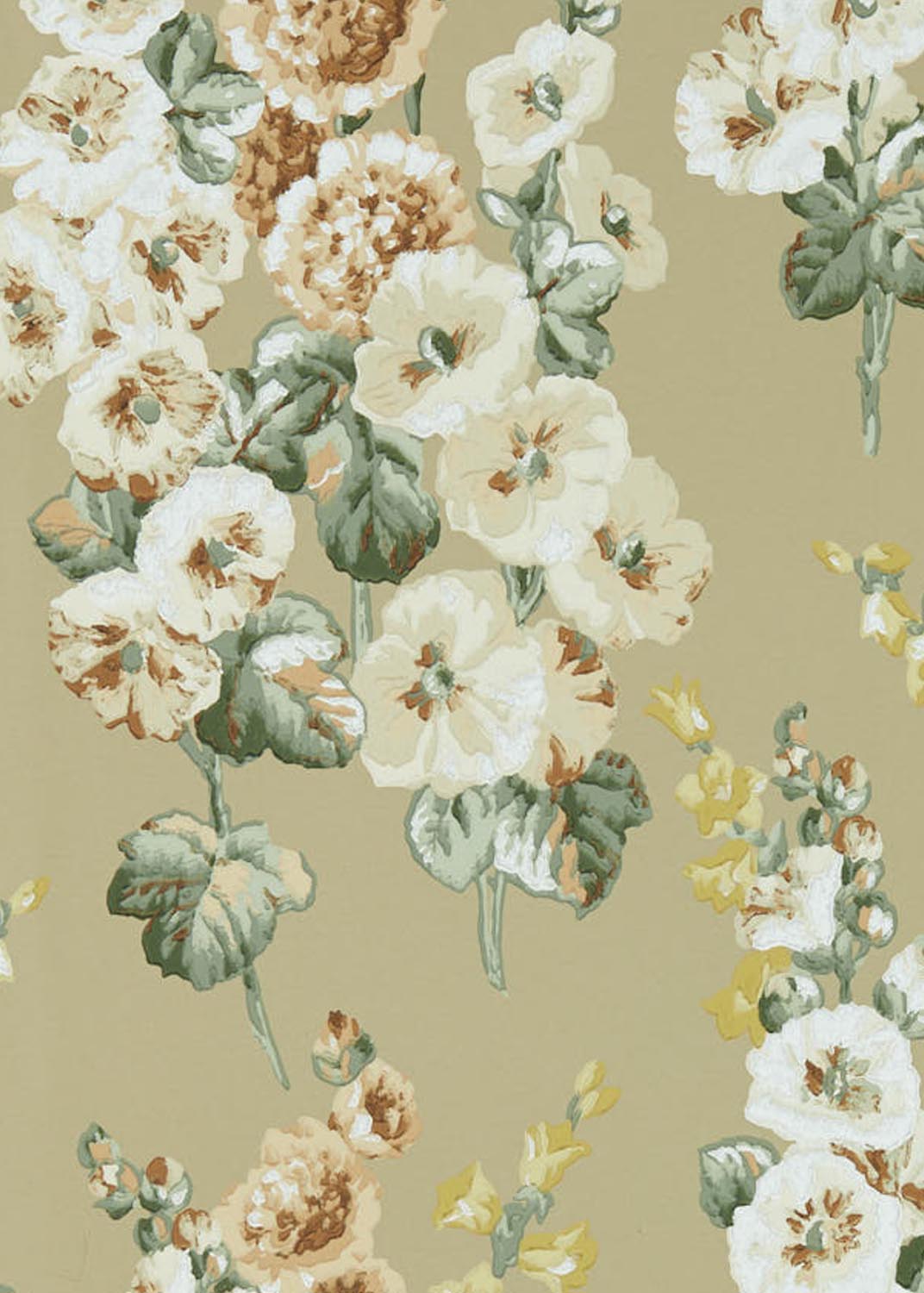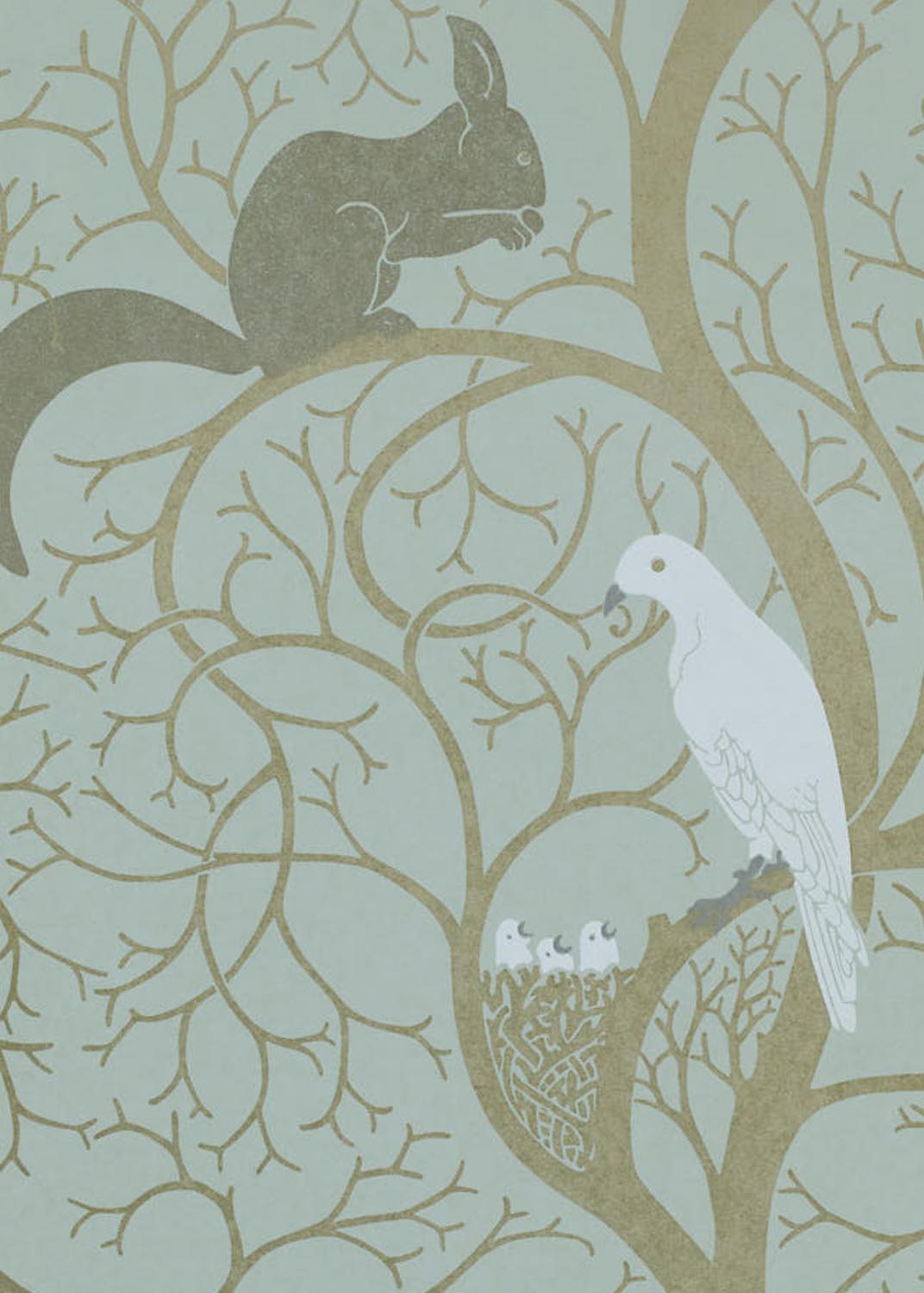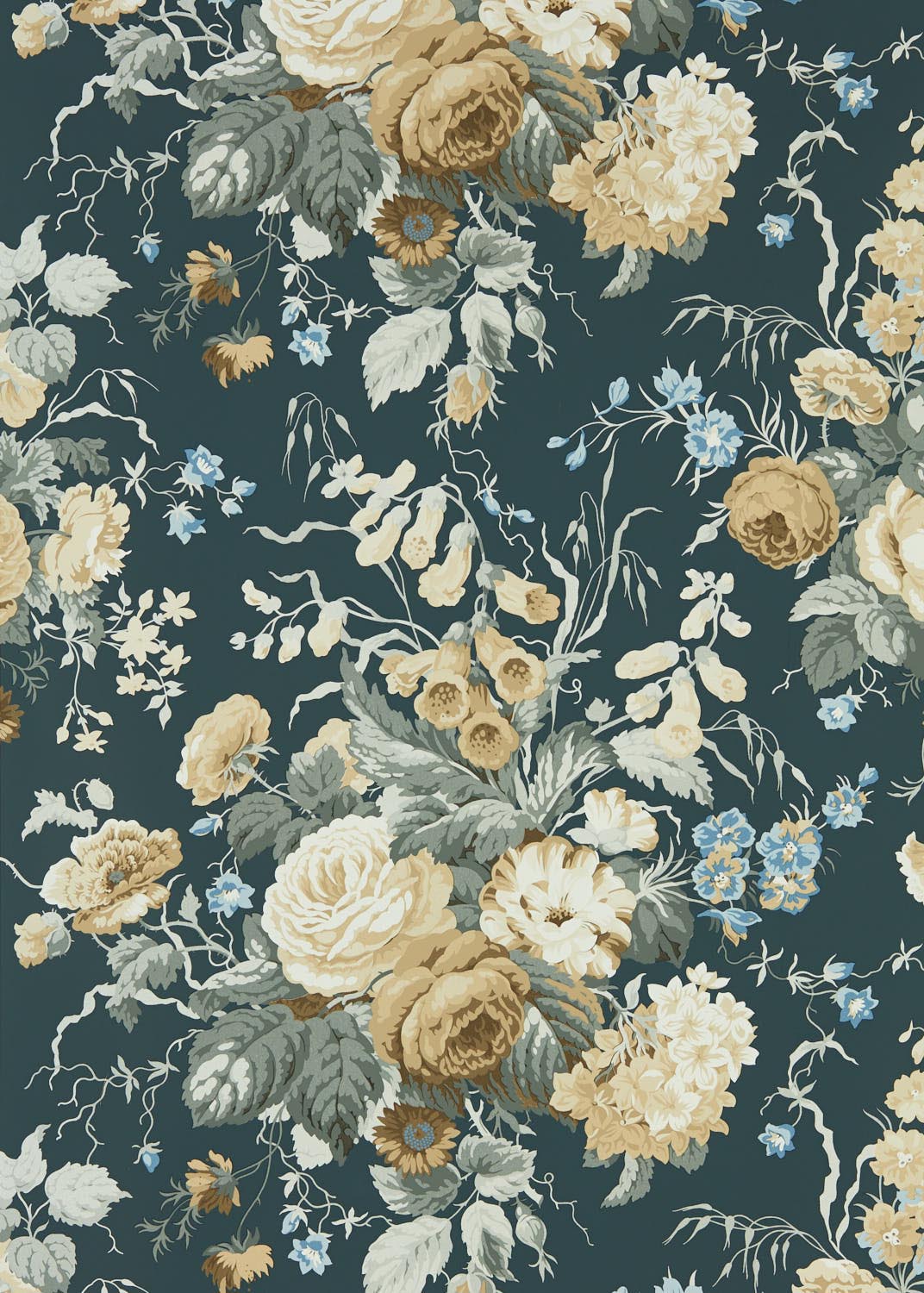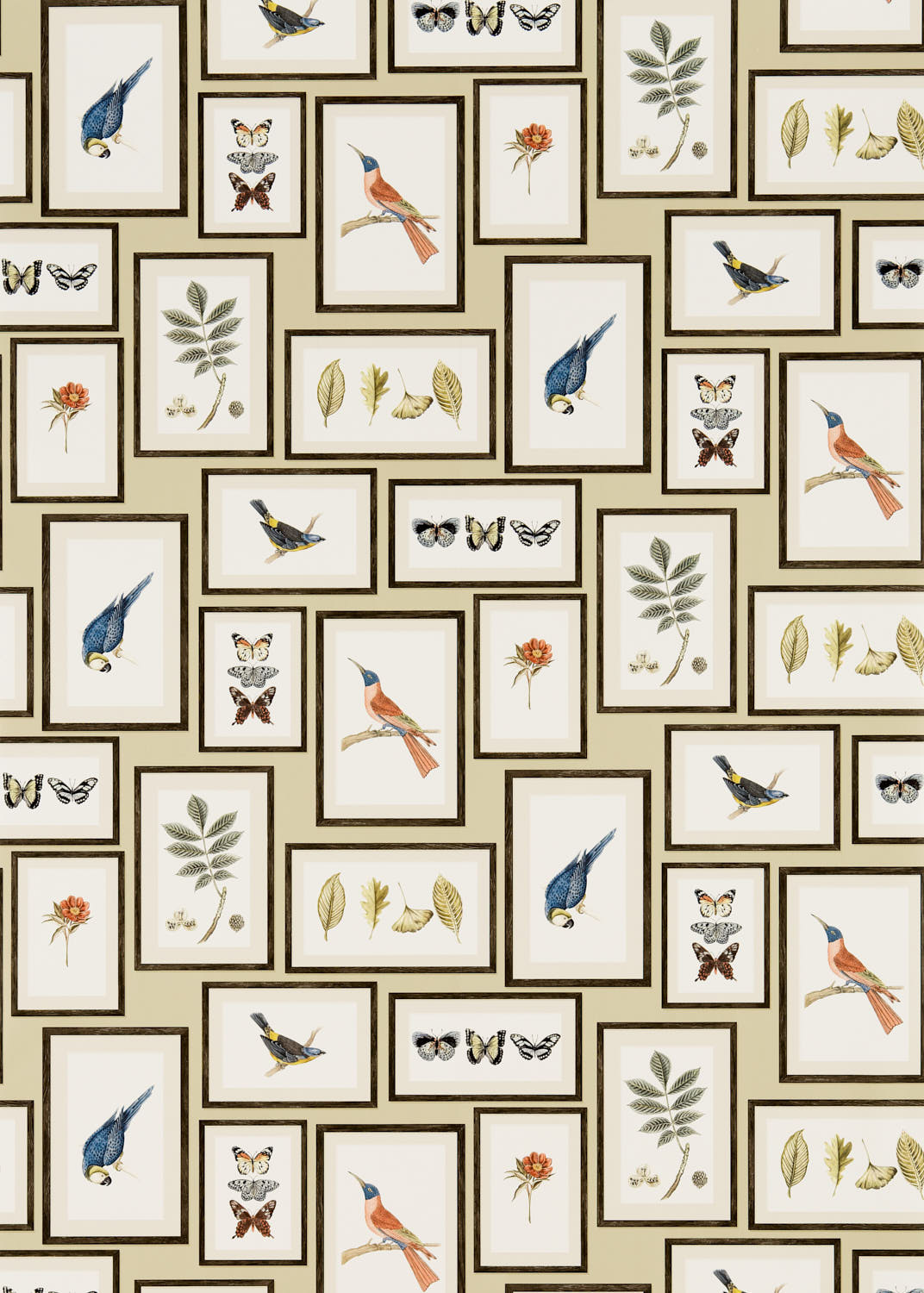 Paint Recommendations
We always recommend choosing a wallpaper or fabric first and then matching / co-ordinating the paint colour.  Once the wallpaper had been chosen we selected paint colours to test in various neutral, green and grey tones.  Our client had chosen a warm grey, wood effect flooring so we needed to consider this in our paint choices.  Our client painted 30cm square pieces of lining paper in the selected colours so they could see how the colours changed in different light and at different times of the day.
We love the Zoffany paint range for its depth of colour and pigment quality so chose paint samples from this collection.  Our shortlisted selections are below:  Zoffany Double La Seine; Zoffany Quarter Quartz Grey; Zoffany Norsk Blue and Zoffany Aubusson.  Aubusson was decided upon as it complemented the warmth in the wallpaper and picked out some of the greens in the wallpaper design whilst the grey undertones complemented the flooring perfectly.



Our client was only thinking of painting the walls but we had other ideas!  Painting the ceiling in the same colour as the walls can be extremely effective and can make rooms feel larger.  Our client's garden room has a sloping ceiling and we were concerned that painting the ceiling white would exaggerate this.  We therefore suggested they paint the remaining walls and ceiling in the same colour.  Whilst our client was nervous about this, they took our recommendation and absolutely love the finished result!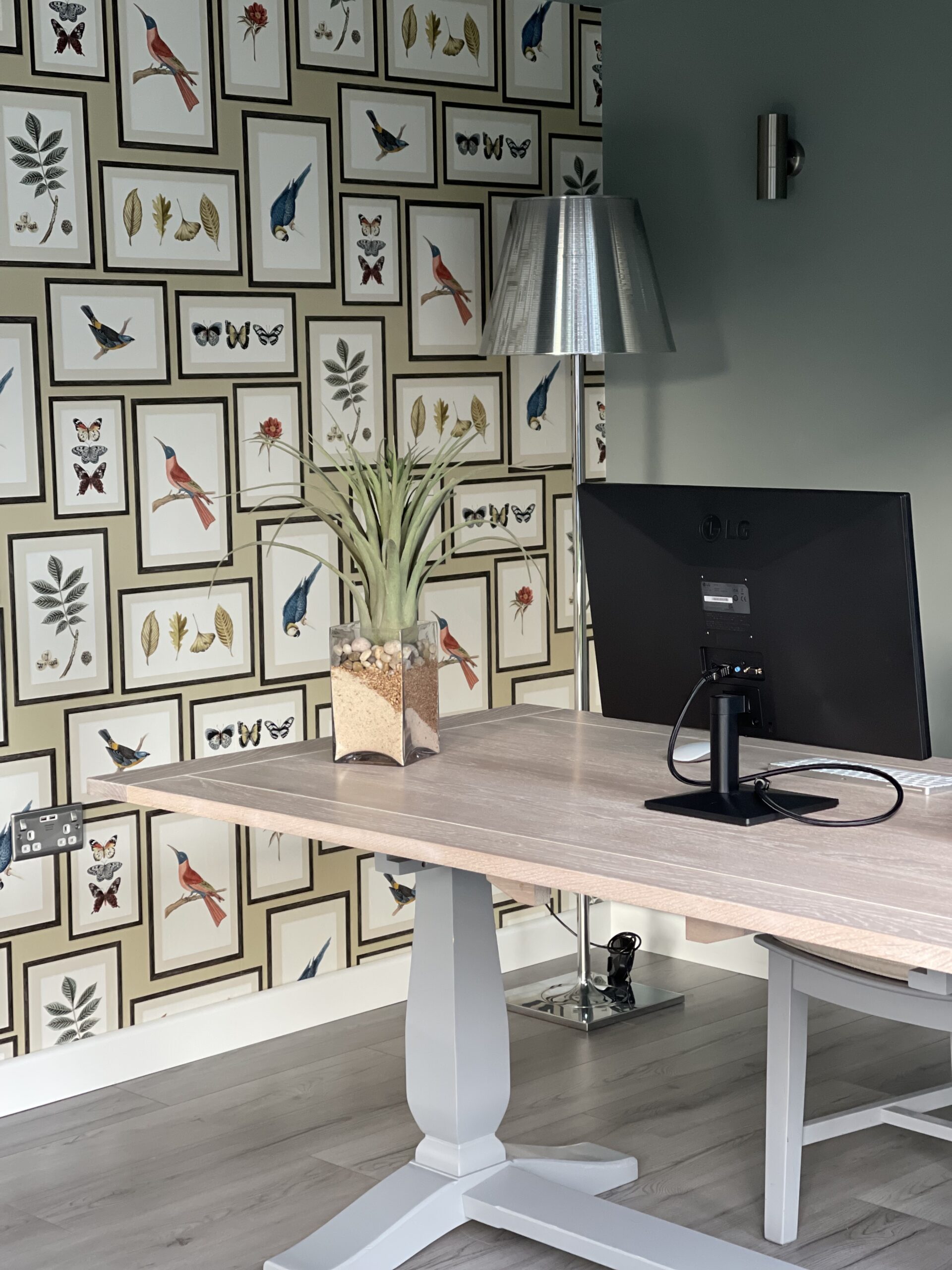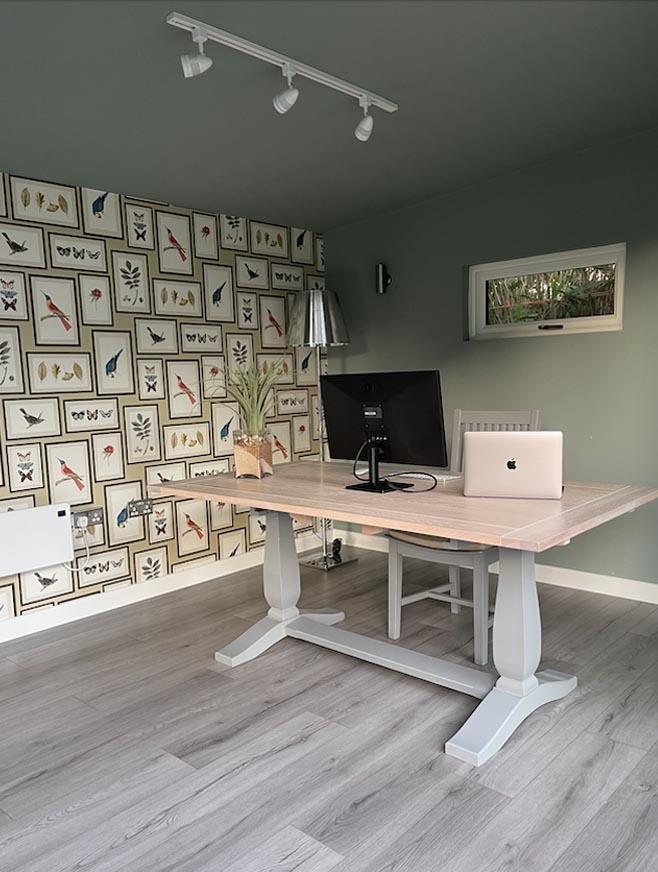 In Conclusion
We loved working with our client on their garden room project and are delighted that they loved the end result.  Our approach is to listen to a client's brief and understand their style and tastes. Then we can take their ideas and thoughts into consideration but challenge them with alternative suggestions.  Sometimes clients struggle to pull the look together and that's our job!  Bold wallpaper and colour can be daunting but it's far less daunting when there is a helping hand to execute the ideas and help you to create your dream home.
Please get in touch if we can help with any project you may be embarking upon.  Please email sales@thehomeofinteriors.co.uk or call us on 01590 615775.