Prestigious Textiles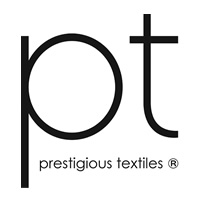 Prestigious Textiles is an established, International interior brand, specialising in the production of quality fabrics and wallpapers. Each collection explores fresh directions in concepts and colour, delivering an original portfolio that is both wide-ranging and trend-leading.
The brand offers a range of plain and patterned fabrics across a plethora of beautiful colour palettes. Each fabric provides style, quality, versatility and flair in order to suit various different interior design styles and colour schemes. Whether you're looking for a striking window treatment or an alluring home accessory, these fabrics can help to create your desired look.
Explore your creativity with the beautiful collection of wallpapers by Prestigious Textiles. Ranging from elegant, atmospheric designs to maximalist, playful patterns, these stunning wallpapers can bring a touch of excitement and character to your home.
If you have any questions or would like any fabric swatches and samples sending out, please get in touch.
Showing 1–20 of 326 results