Clarissa Hulse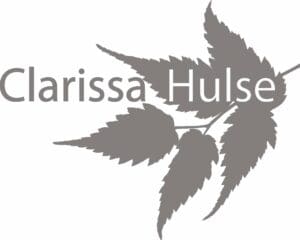 Clarissa Hulse is an artist and textile designer, infinitely inspired by nature and colour. Her story begins with a nomadic childhood, where the challenge of making a new home in different countries ignited a passion for interiors. Her British diplomat father and Greek mother moved the family from the Czech Republic to Thailand, Belgium, Spain, Italy and Greece to name but a few. In the early 2000's, Clarissa started designing homewares and has been making colourful, nature-inspired designs ever since. She has built a reputation for creating luxurious fabrics, in distinctive palettes featuring graceful botanical silhouettes and her beautiful products brighten homes across the globe.
We are delighted to be offering her stunning designs on our website.  Shop Clarissa Hulse fabrics, wallpapers, bedding, cushions and readymade curtains.  Her fabrics can be purchased by the metre or made up into beautiful hand sewn made to measure curtains and roman blinds in our workroom.
Need some inspiration?
Book a Bespoke Design Appointment with our fabric and colour specialists to bring your vision to life.  We can help with fabric selection, sampling and offer inspiration and advice.  Alternatively email sales@thehomeofinteriors.co.uk or call us on 01590 615775 and a member of the team will be delighted to help.  Photos of your room or any Pinterest board inspiration are always great for us to get a feel for your interior style.
Showing 1–20 of 48 results