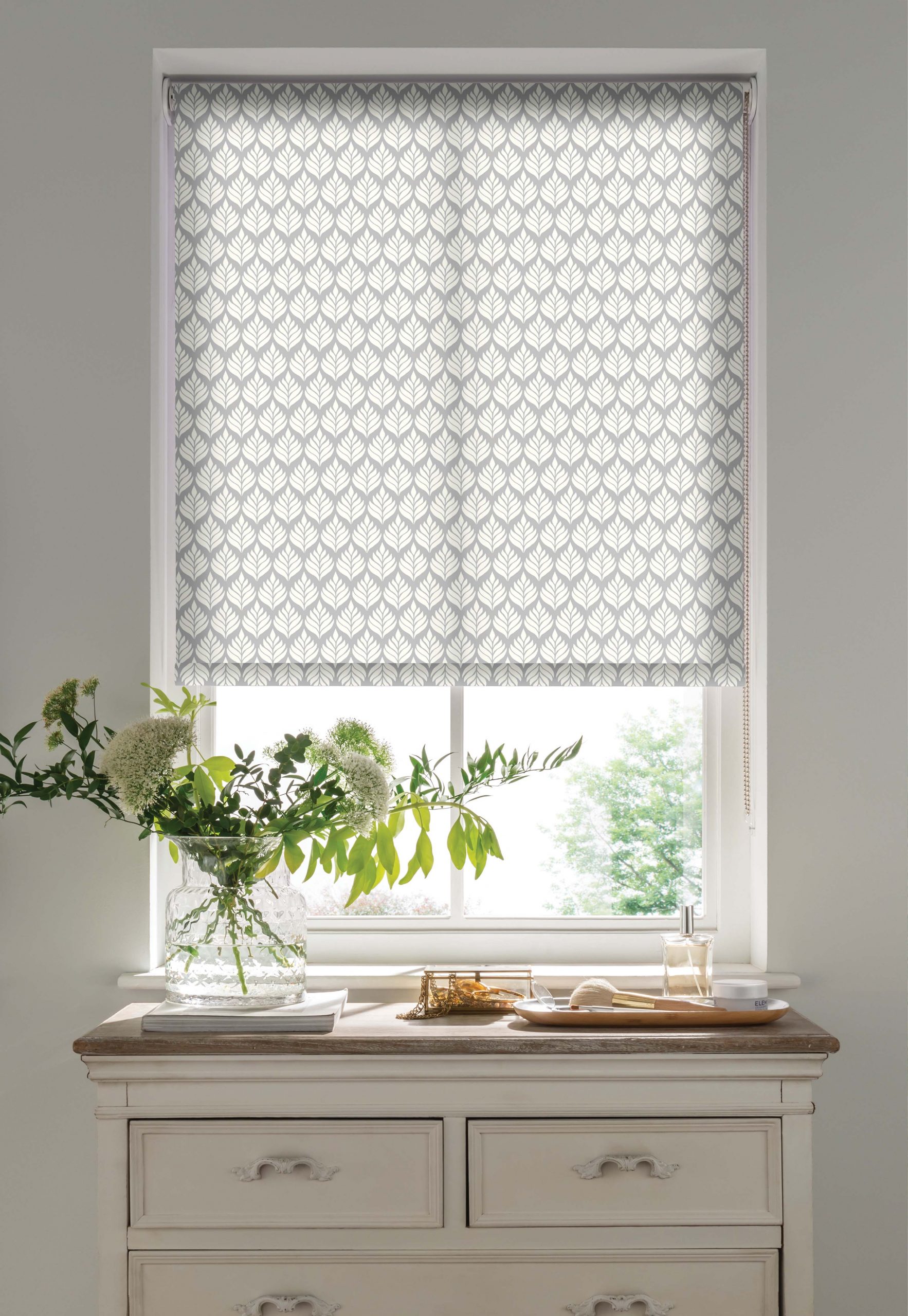 What type of blind is right for me?
Our aim is to help you choose the right blind solution for your windows. Blinds offer a huge range of solutions making then an incredibly versatile window treatment. Here are some things to consider in choosing the right type of blind:⠀⠀⠀⠀⠀⠀⠀⠀⠀⠀⠀⠀
Functionality
It's time to be practical! A starting point is always to think about the environment and type of window you have.  Do you have a recess, sash or uPVC window as these often lend themselves to different blind treatments.  Also think about the room the blind will be going in and the functionality of the blind. Does the blind need to offer some privacy? Be blackout or versatile to offer shading at certain times of the day? With more of us working from home does the blind need to stop reflection of your computer screen in your home office? Answers to these questions should narrow down the right type of blind for your requirements.
Style and Colour
then it comes down to the style of your home and the overall look you are trying to create. Do you want a contemporary blind or are you looking for something more traditional? Do you want the blind to sit within a window or door recess or be on the outside? ⠀⠀⠀⠀⠀⠀⠀⠀⠀
Budget
there are often several price options to choose from for your blind. For example, you may wish to go for a ready-made roller blind in a standard size rather than a bespoke made to measure blind. Perhaps you'd prefer a chain mechanism or the convenience of a motorised blind? ⠀⠀⠀⠀⠀⠀⠀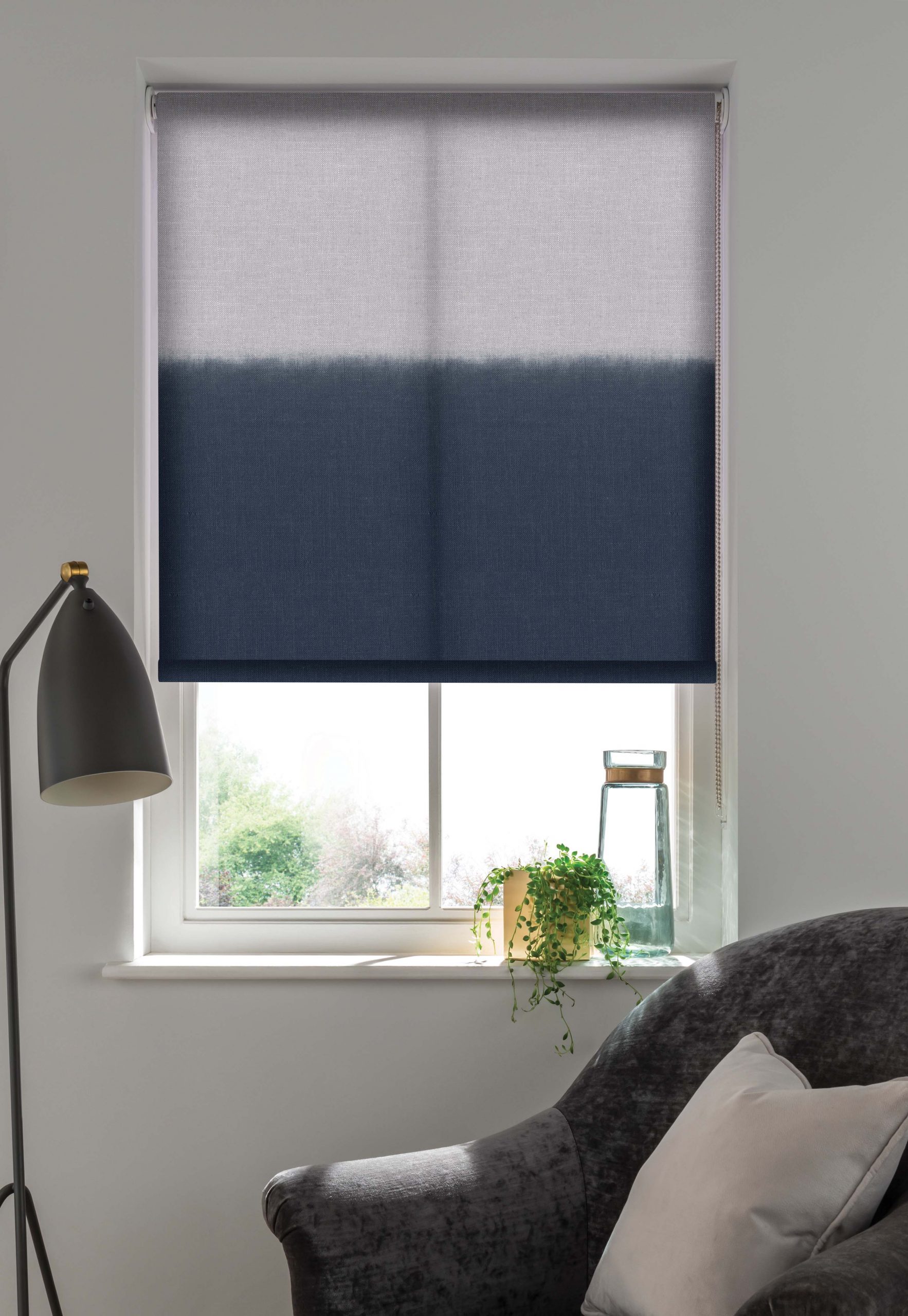 Roller Blinds
They offer a simple, minimal look ideal for a modern interior.
They are versatile and available in a wide range of colours, designs and finishes:

Sheers / voile finishes are great to offer some sun shading and privacy.
Blackout finishes are great for bedrooms, particularly children's rooms in the summer!
Water resistant finishes are ideal for kitchens and bathrooms.
Daylight finishes are great for living areas allowing light to come in but offering some privacy.

Layering – roller blinds are also great for creating a layered look using a roller blind for practicality (sun protection or blackout) and adding curtains or a roman blind to soften the interior.
Offer the greatest amount of light into the room as they don't take up much room when open.
Easy to install.
Can be motorised.
We offer a wide range of made to measure roller blinds made to your exact size for a perfect fit!
Our online roller blind range only represents a small proportion of the full portfolio of fabrics we can offer.  If you can't find what you are looking for then give us a call or drop us an email to talk through your brief.  Our team of experts can find the perfect fabric and arrange for fabric swatches to be sent for you to review at home.
Roman Blinds
These bring an air of warmth and style to a room but don't take up as much room as curtains.
They look fabulous with curtains for a layered look.
You may wish to co-ordinate your roman blind at one window with curtains in the same fabric at another window.
If you have a radiator underneath a windowsill you may wish to consider a roman blind instead of, or as well as dress curtains so you don't lose the heat when the curtains are closed.
They also work well layered with a roller blind.  You position a roller blind inside your window recess to offer privacy or some blackout properties, with a softer, more relaxed roman blind outside the recess.
Most curtain fabrics are also suitable for roman blinds so can co-ordinate with your other soft furnishings.
Easy to install.
Can me motorised.
We offer a made to measure roman blind service.  Please read our blog post for more information on how we make up our roman blinds.
With luxury fabrics available from all the top brands and using only the highest quality hand stitching techniques for all our made to measure roman blinds, It's our aim to bring the quality of the independent soft furnishers to you directly in your home.
By using our web site and working remotely to specify and select products, we are able to keep our costs as low as possible.  So we hope you agree, you really can afford the beautiful roman blinds you always wanted.
We can give advice and recommendations on fabrics selections then send samples for you to review, so please get in touch to discuss your project with us.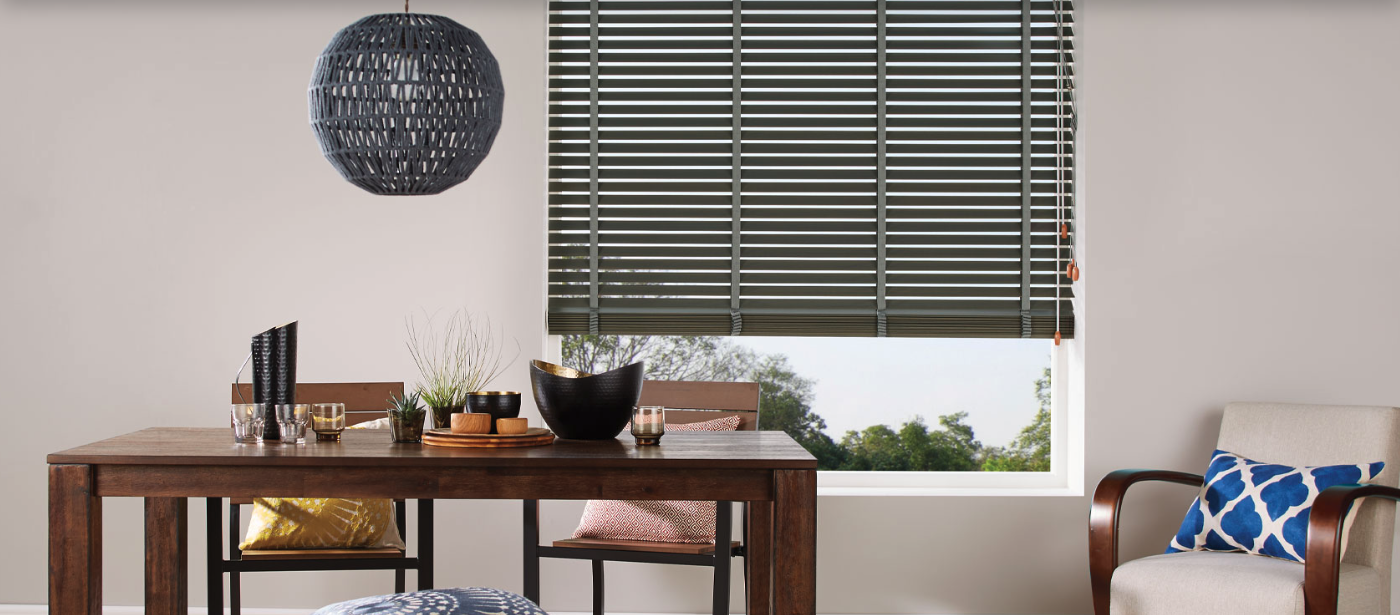 Venetian Blinds
They are available in a wide variety of materials including aluminium, vinyl or premium quality hard woods.
All materials are available in a wide range of colours.
These offer flexibility in light intensity as you can tilt the slats on the blinds to increase or reduce the amount of light.  You can also partly or fully raise or lower the blind to suit your requirements.
They are ideal for offering privacy whilst letting light in.
Wood Venetian blinds are a cost effective alternative to shutters.
Venetian blinds are also easy to clean, making them an ideal choice for kitchens and bathrooms.
Easy to install.
Can be motorised.
We have an extensive offer of venetian blinds, however these are not currently listed on line, so please get in touch to discuss your project with us.
Vertical Blinds
Available in a variety of materials including fabrics and vinyl finishes.
They offer flexibility in the amount of light entering the room as you can angle the slats to suit your requirements.  You can also fully open or close the blind.
They are ideal to block light out if glare on computers screens or on the television is a problem.
Easy to install.
Can be motorised.
We have a vast range of venetian blinds, however these are not currently listed on line, so please get in touch to discuss your project with us.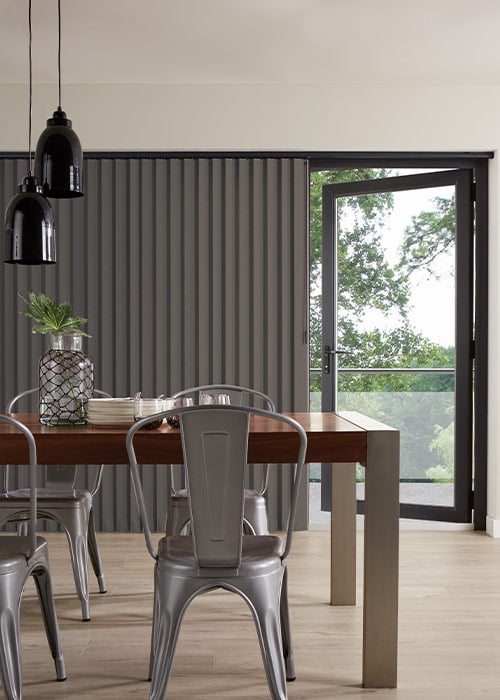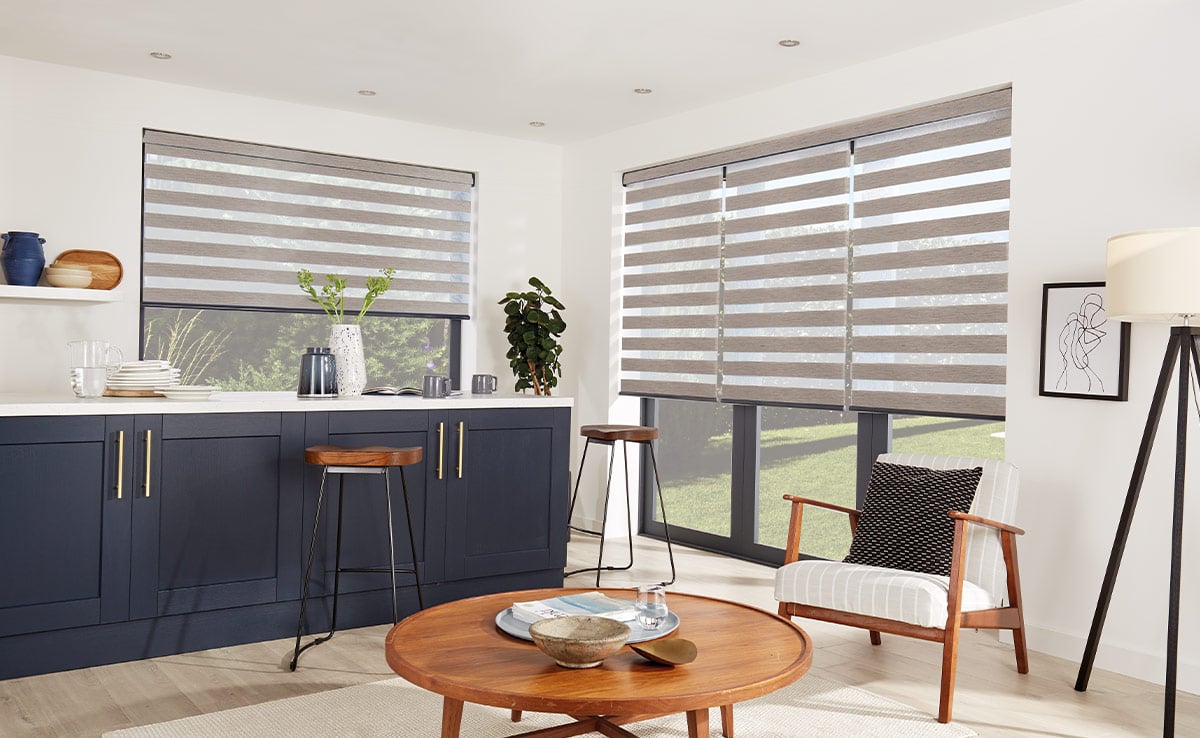 Vision / Duo Roller Blinds
These look really stylish and are great for kitchens and bathrooms.
They feature two layers of translucent and opaque horizontal striped fabric so that you can adjust and control the light and adjust the level of privacy as required.
Sliding the fabric into a close 'opaque-opaque' position gives full privacy.
Available in a range of dim-out, natural and metallic finishes to complement your interior design style and colour scheme.
Easy to install.
Can be motorised.
We have a beautiful collection of Vision blinds, however these are not currently listed on line, so please get in touch to discuss your project with us.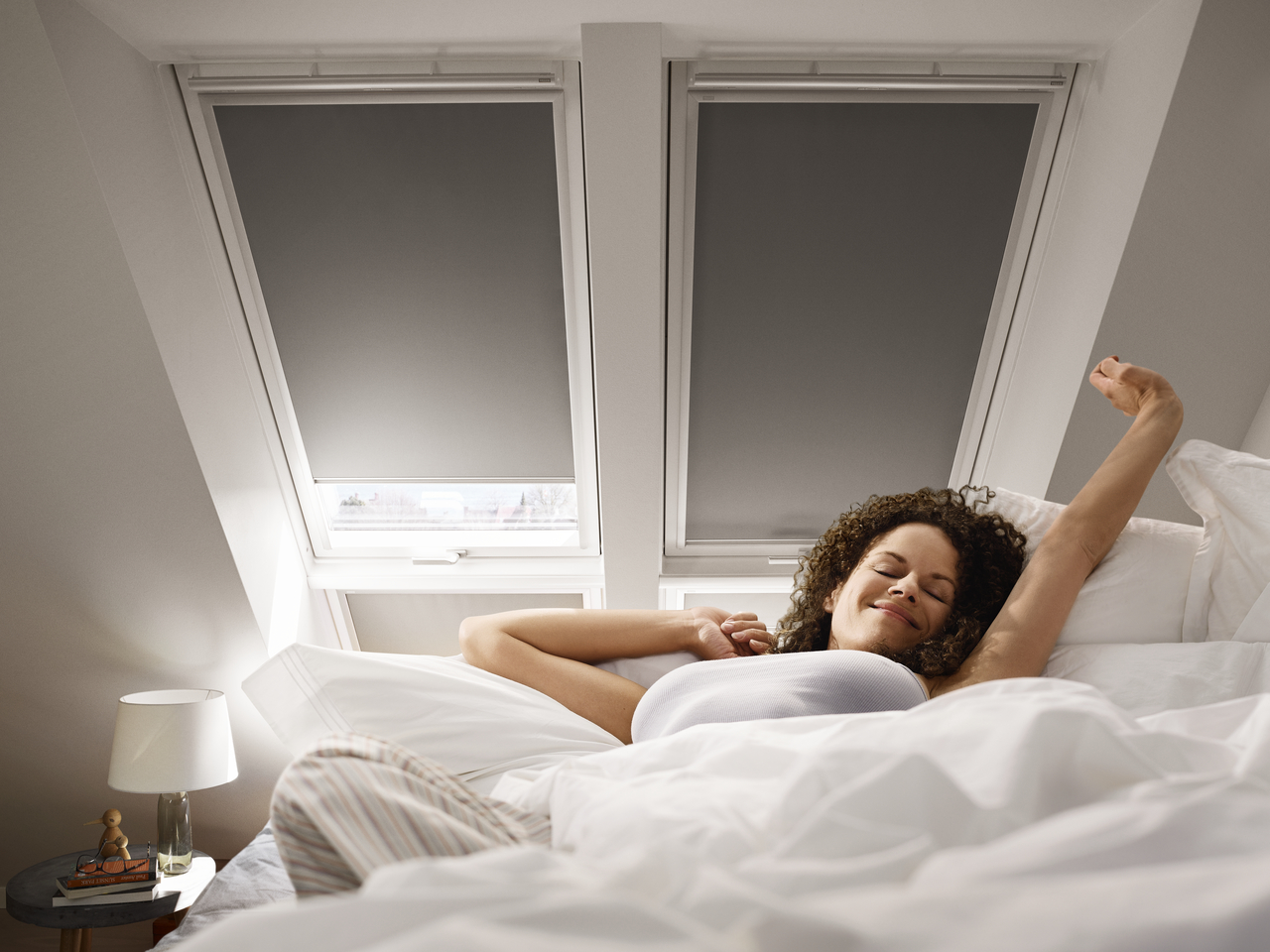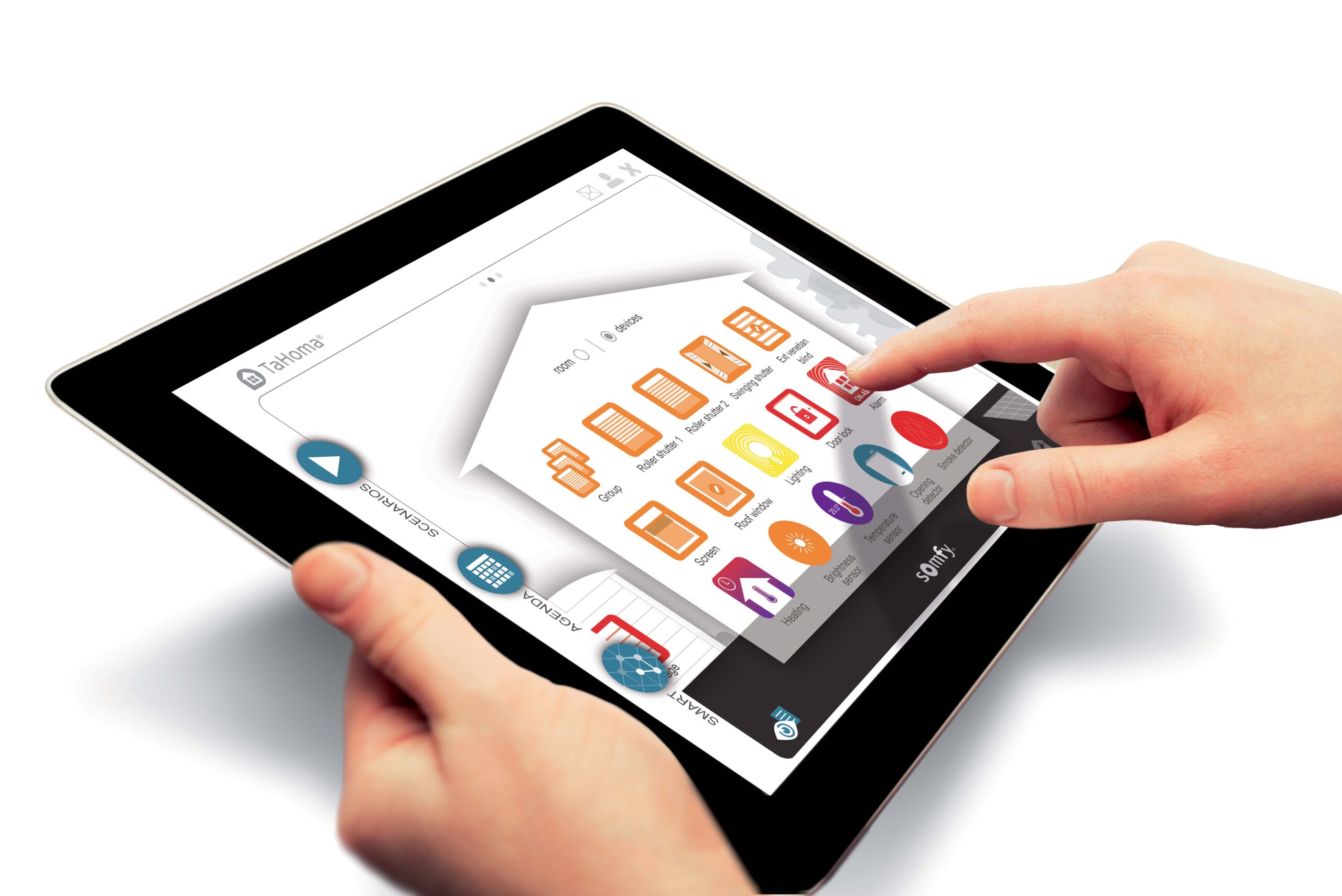 Smart / Motorised Blinds
We offer a motorised solution fo all our blinds ranging from battery powered systems for easy retro fitting (with up to 6 to 12 months between charges), to 230v hard wired and dry contact motors for integration into state of the art home control systems.
All our standard Somfy RTS motors integrate with the Somfy TaHoma Home Hub so you can operate your blinds from your smart phone via an App, on any computer, or even using voice control through Alexa or Google assist.
Some existing blinds can also be easily upgraded to motorised, our roman blind motorised headrail system will allow you to take any existing roman blind and motorise it just by replacing the headrail.
We also offer the Blindspace solutions to conceal fit blinds, providing a truly sophisticated seamless look for your home.  To discuss your requirement for a Blindspace system please get in touch.
Please get in touch if you have any blind requirements and we can discuss the most appropriate product for your project and environment.  We can also arrange for fabric swatches to be sent out for you to see prior to ordering.  We are in the process of expanding our blinds portfolio on our website so we welcome talking to you at this stage as there are more options available than what is showing on the website.
Please email any photos of your room / project brief to sales@thehomeofinteriors.co.uk or call us on 01590 615775.