VELUX Blinds
How to select and install your blinds
Selecting your VELUX blinds and shutters is easy. Just follow our simple five step process to get the perfect solution for you.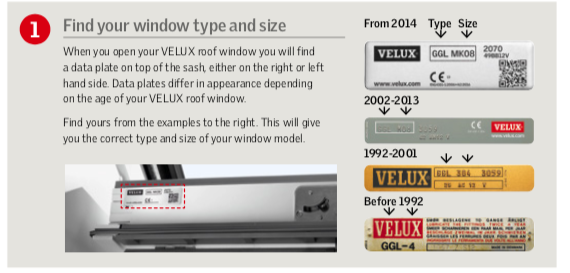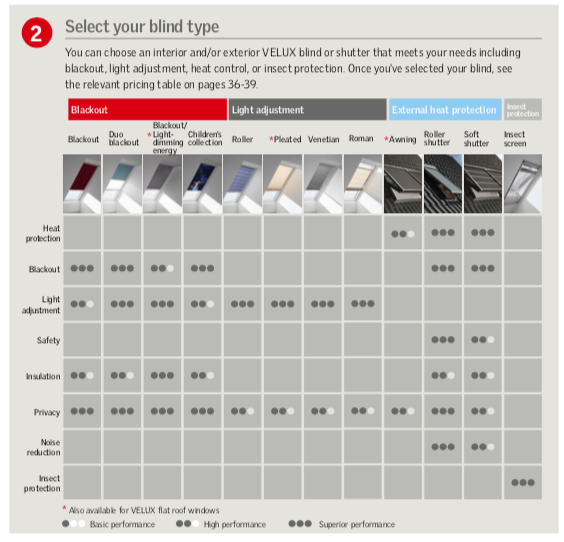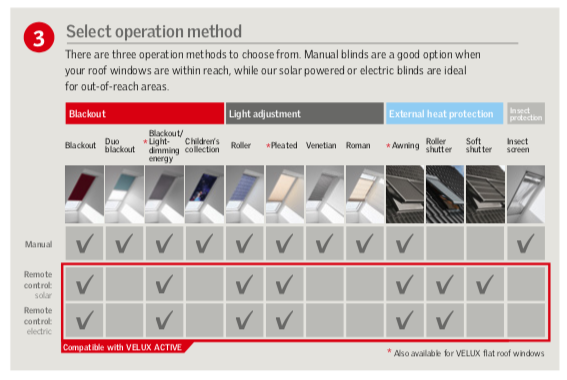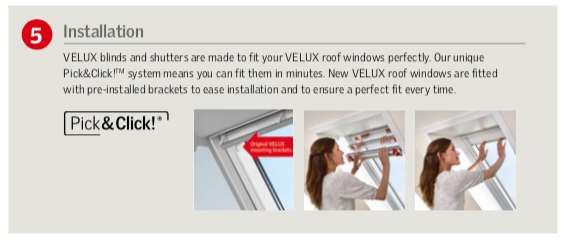 Product overview
With our extensive range of blinds and shutters, you can be sure to find the right solution for you. Select the perfect blind for your home and see the product pages for more information and colour options.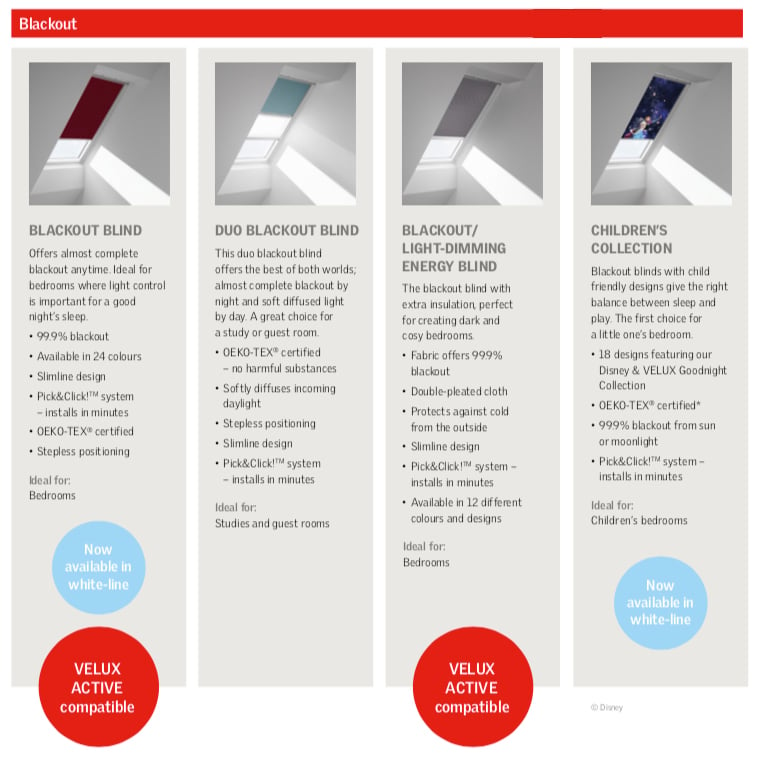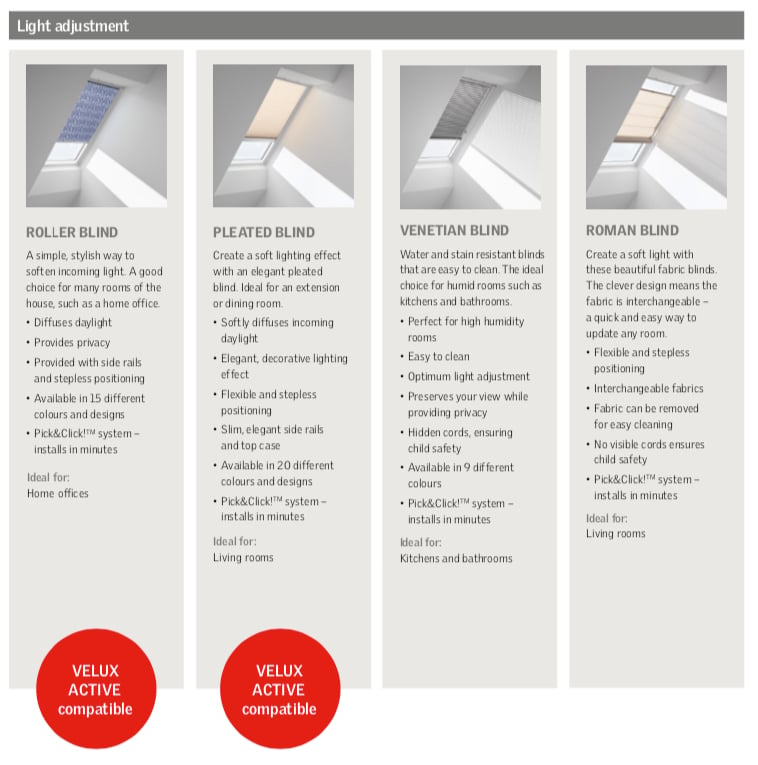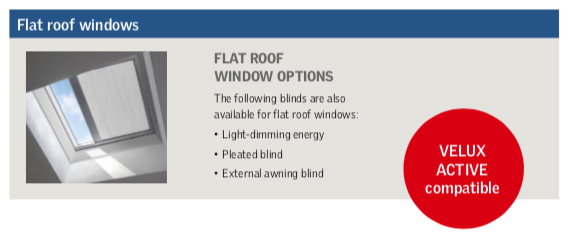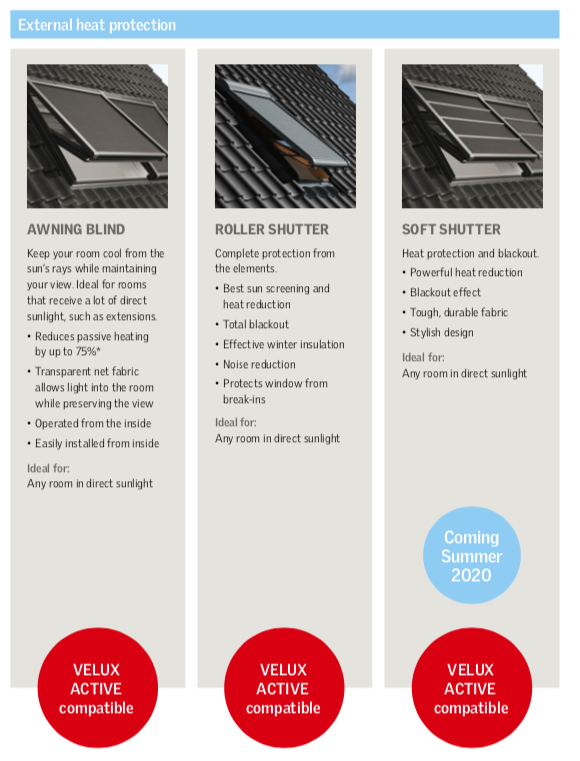 Operation
Brochure
For more information please click here to open the full VELUX product brochure.  This brochure provides extensive details on all the products listed above.
Prices
Pricing is detailed in the product brochure or call / email us for a quote once you have all the information detailed in points 1-5 above.
Fabric Samples
Need to see a swatch sample to make up your mind? On the VELUX sample page you can find samples of all VELUX blinds. You can choose up to five free swatch samples, simply click on the colour(s) of your choice and add selected to basket. Please note that the swatch samples are intended as a colour and texture sample only and may not show the full design. Every effort is of course made to ensure that the samples supplied correspond as closely as possible to the colours of our products, however, variations in colour may occur.
For fabric samples please follow the link here to the VELUX fabric sample page.
Please call us on 01590 615775 or email us at sales@thehomeofinteriors.co.uk  if you have any questions or need any advice.
VELUX Blind Accessories