Clarke & Clarke Vintage is an exciting, eclectic collection of vintage style fabrics. Available in 4 colour stories, the range works harmoniously within each story, mixing and matching the fabrics for an unique, vintage look.
The collection is an ideal accompaniment for vintage furniture and individual treasures, featuring complementary bold statement pieces. There are 7 designs in the collection including a range of colour co-ordinated prints, weaves and embroideries.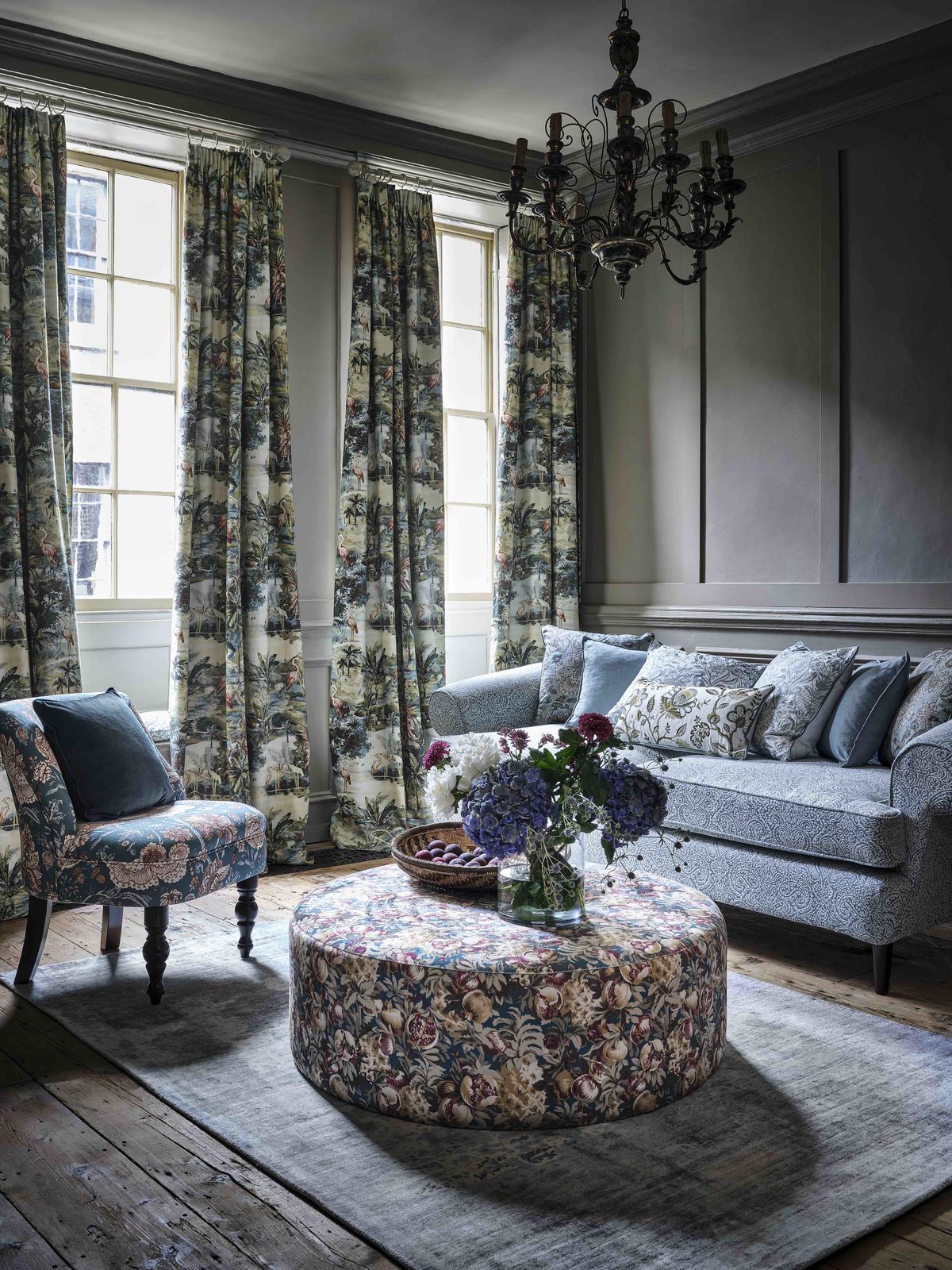 Nakuru
Nakuru is an intricately detailed embroidery with elegant birds, flowers and foliage. It is available in 5 versatile colour ways and is ideal for curtains, blinds and cushions (See image 1 below)
Adeline
Adeline is a vintage, floral embroidery. With its Jacobean style, it sits comfortably with the other prints in the range and is available in 4 co-ordinating colour ways (See image 2 below).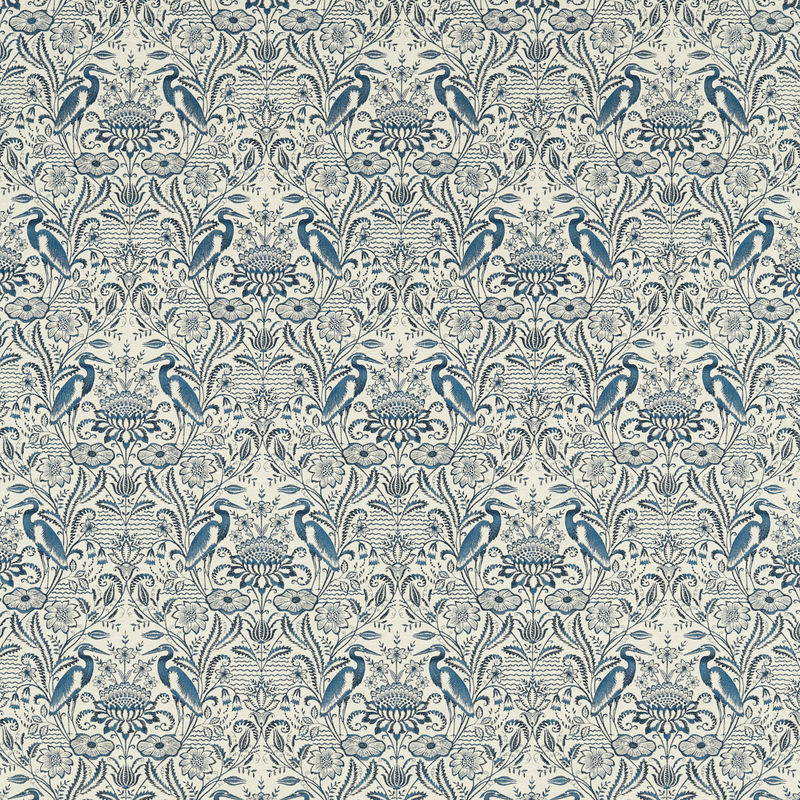 Bergamot
Bergamot is a striking botanical embroidery. With a plain cotton, polyester and linen mix ground, it is embroidered with repeated fruit trees. With its bold repeated design, this fabric would work well for floor length curtains (See image opposite).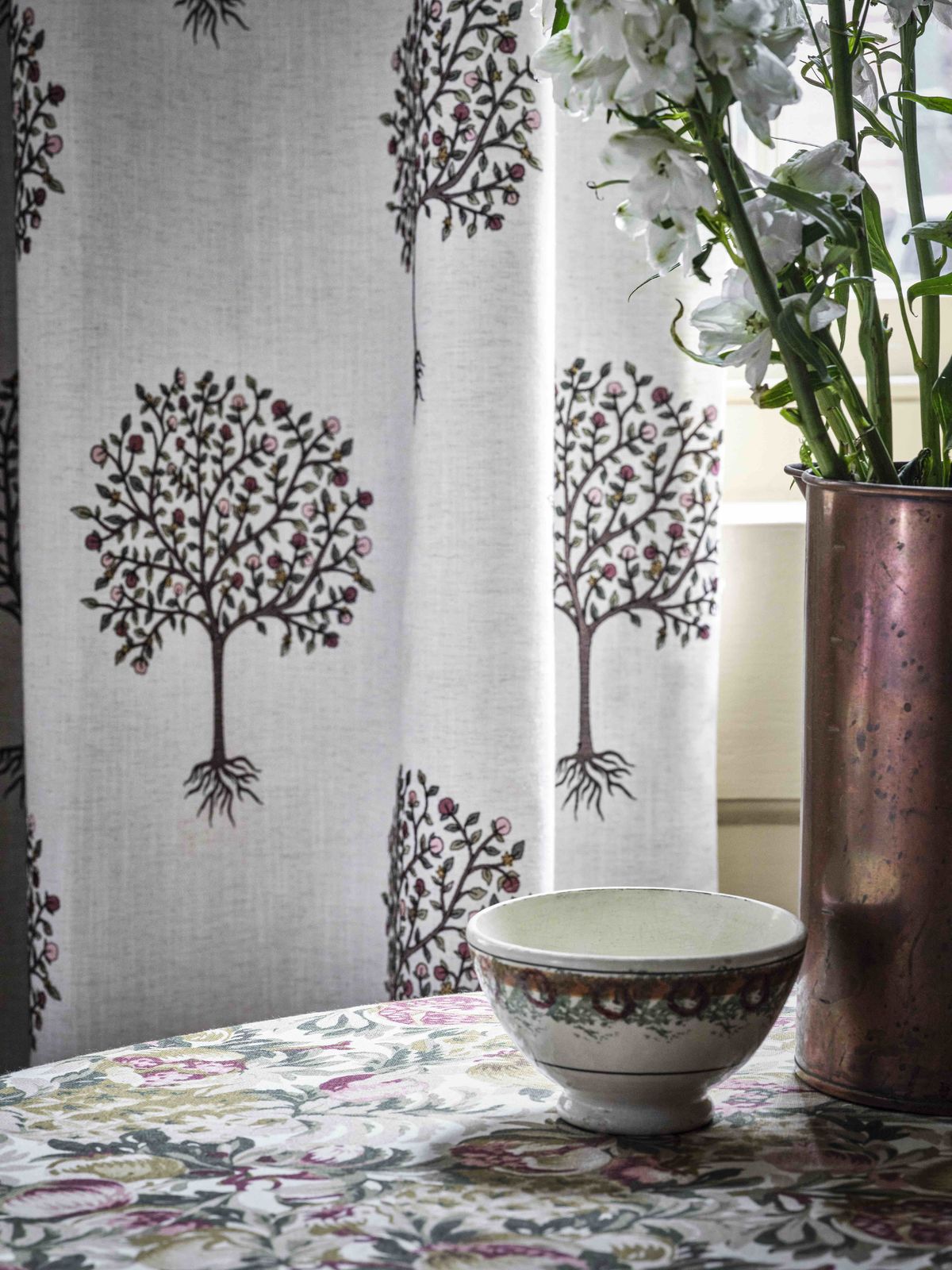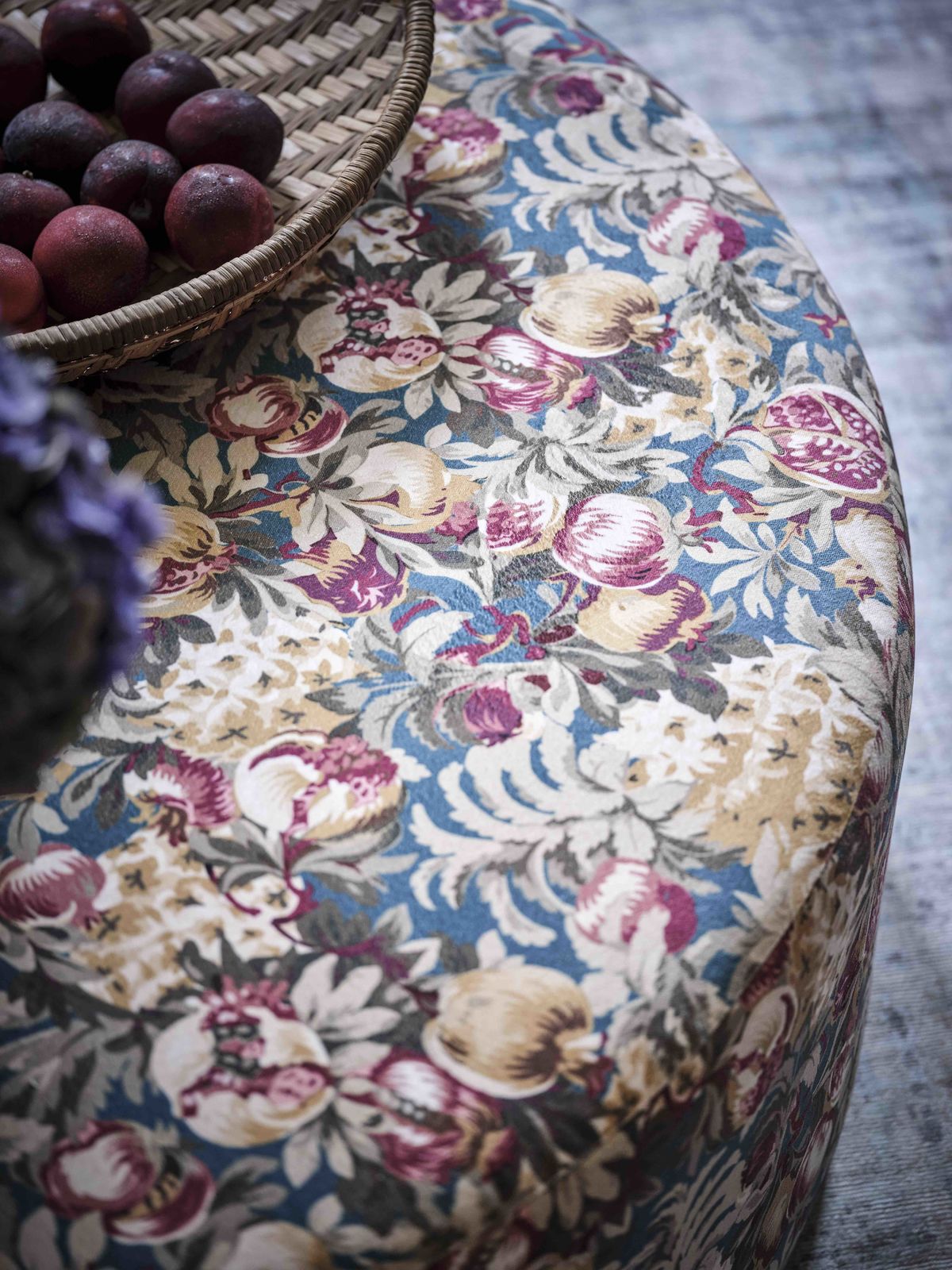 Francis
Francis is available as a print on a viscose and linen mix fabric. This design with its fruits and foliage encapsulates a true feeling of the vintage designs of the past.
Francis is also available as a soft, bright velvet in 2 gorgeous, jewel-toned colour ways. An ideal complement to the Francis print on the viscose and linen ground (See image opposite).
Habitat
Habitat is a beautiful design of flamingoes in the water and palm trees on a viscose, linen mix fabric. Available in 3 vintage inspired colour ways, it is perfect for curtains, blinds, cushions and upholstery (See image 1 below).
Lucienne
Lucienne is a classical floral print on a viscose, linen mix fabric. It comes in 4 colour ways and works perfectly within each colour story (See image 2 below).
Ada
Ada is a classical jacquard pattern on a polyester, cotton and linen mix fabric. It is available in 6 colour ways, comfortably co-ordinating with the design collection (See image 3 below).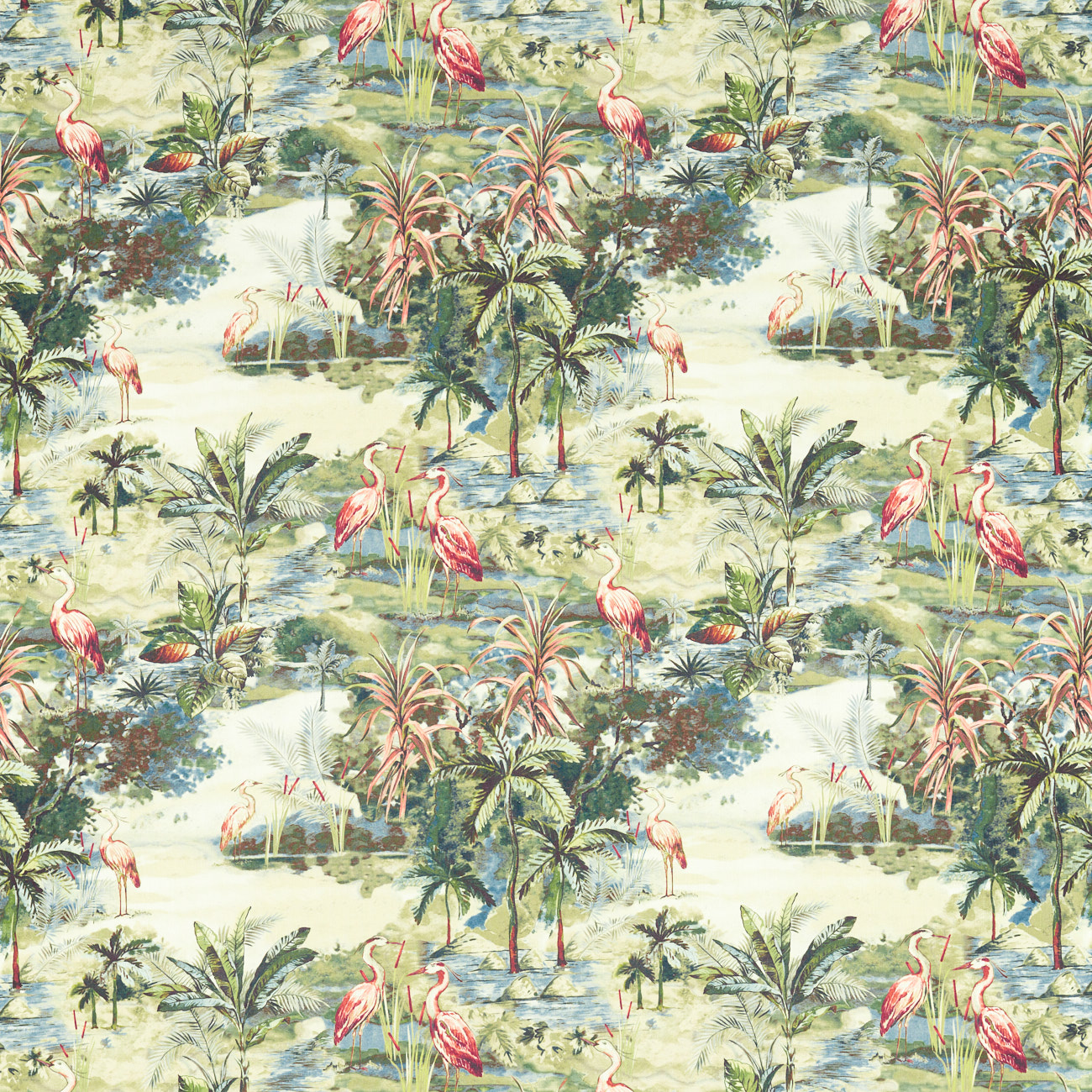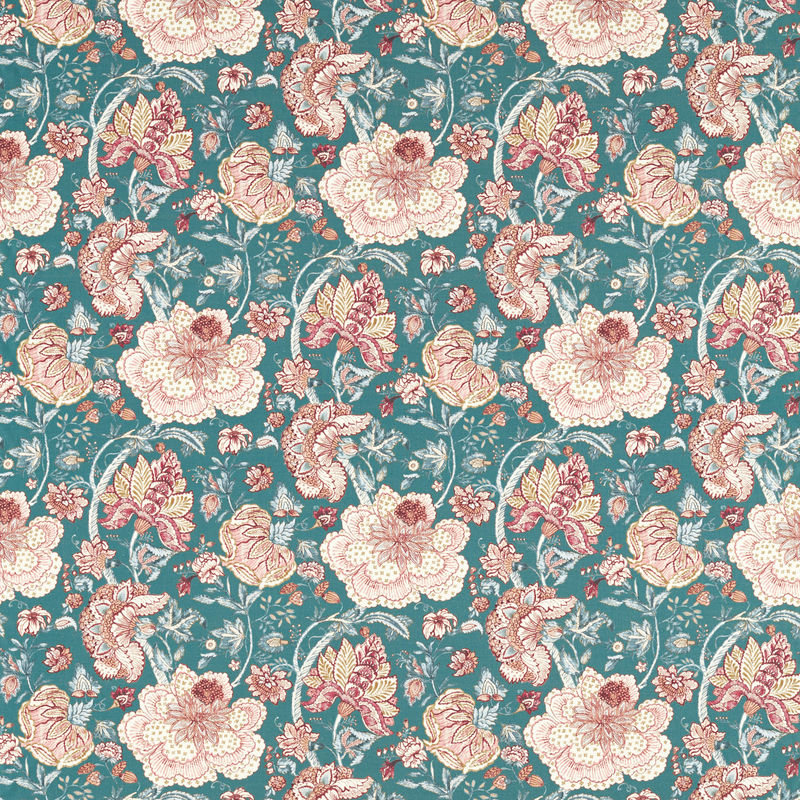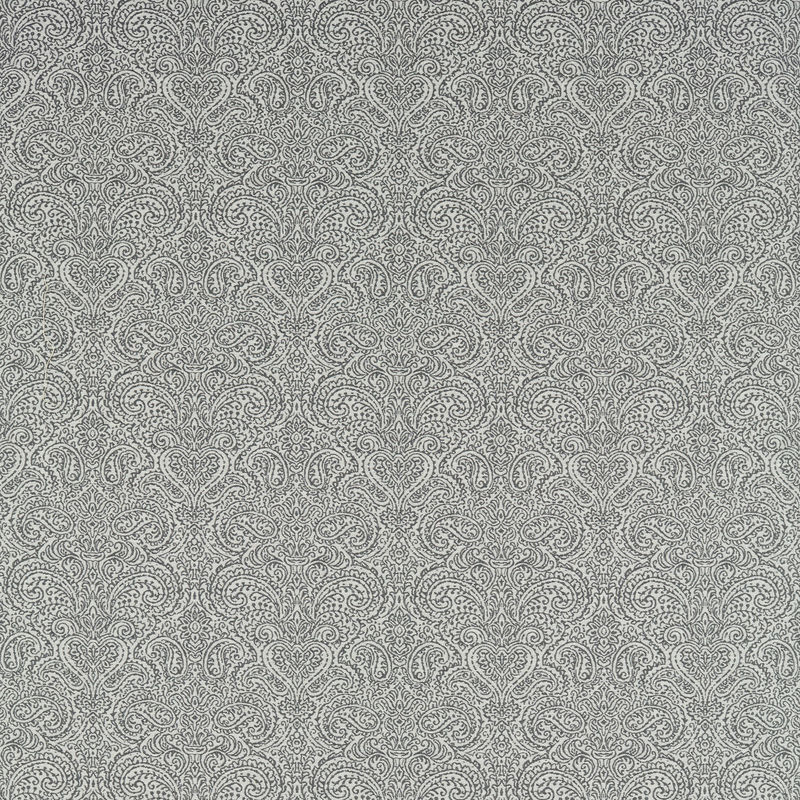 Overview
The Clarke & Clarke Vintage collection can add an air of eclectic individuality to a home. The colour ways are designed to sit harmoniously together, making it a perfect collection for mixing and matching window treatments, cushions and furniture pieces. It is an ideal choice if you are looking to design your room scheme around your treasured finds and pieces of furniture in your home.
If you would like any colour and fabric advice or fabric samples sending out, please do get in touch.
Email: sales@thehomeofinteriors.co.uk or call us on 01590 615775.
Follow us on Instagram and Facebook: @myhomeofinteriors