Orange is the colour of Autumn, Halloween and bonfires. It brings a glowing warmth to a room and can add a certain depth to your colour scheme. It is often viewed as an optimistic colour, evoking feelings of sociability, fun and joy.
The many warm shades of orange include coral, burnt orange and selected shades of terracotta. The ease of living with the warmth of the more earthy orange terracotta tones can be seen in homes around the world, with the popularity of terracotta tiling and washed walls. The richness and depth of these colours also makes them one of the most homely and welcoming colour groups in the colour spectrum.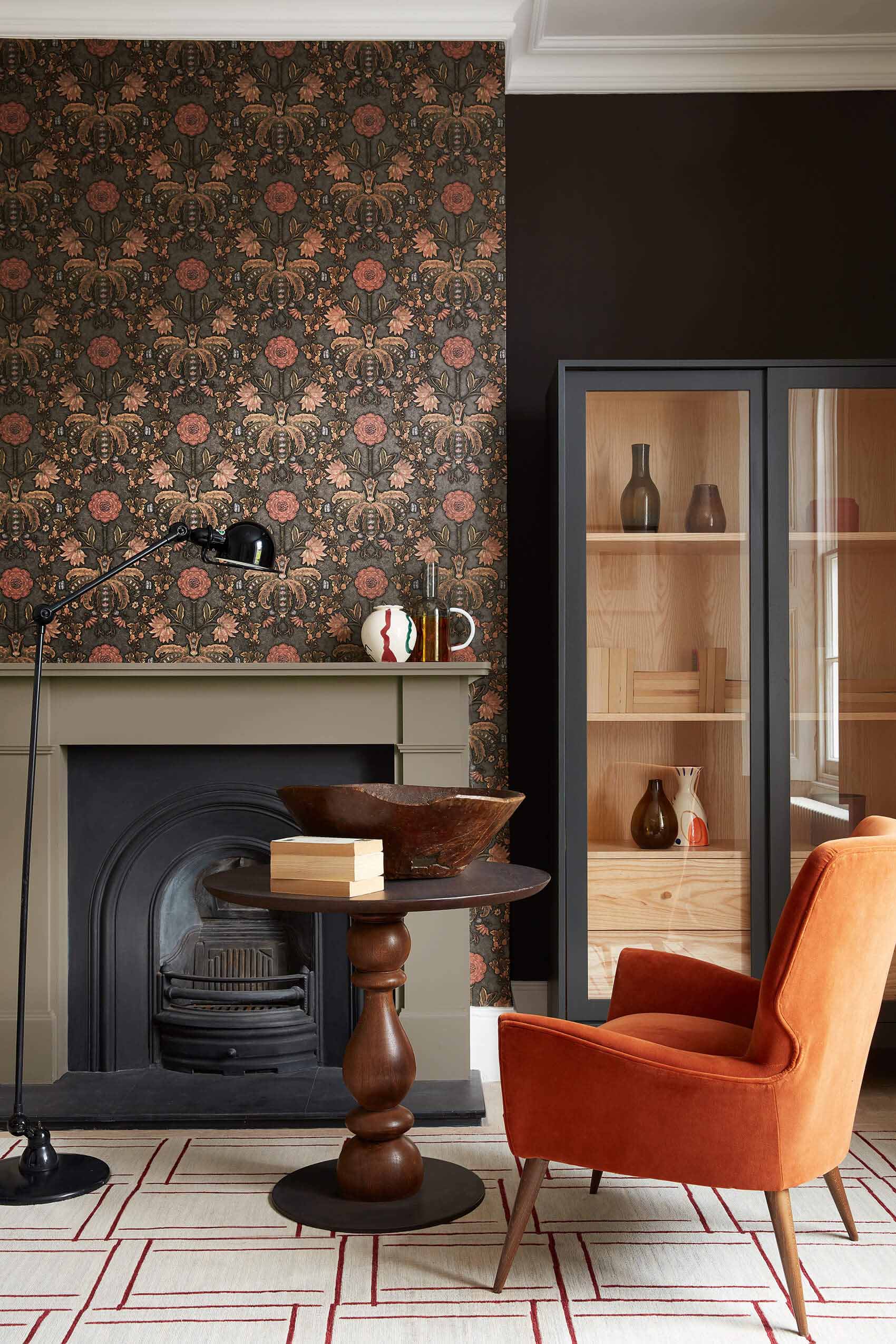 Sanderson Paints
Sanderson have been creating paints to complement their fabric and wallpaper collections for over a century. Their range includes 154 colours in a selection of finishes to co-ordinate throughout our homes. Paints in their orange colour palette include Rowan Berry, a warming autumnal terracotta and Squirrel, an earthy russet tone. Squirrel complements the Sanderson Squirrel & Hedgehog Fabric if you are looking to create a natural, cosy feel in your home.


Zoffany Paints
Our recently launched Zoffany Paint Collection provides a sophisticated, elegant palette with an outstanding depth of colour. There are 156 colours to choose from including the striking Koi Carp with its tangerine tones, perfect for a social setting such as a dining room. Russet is a softer rich, earthy tone and brings a cosiness and warmth to a room (See image opposite).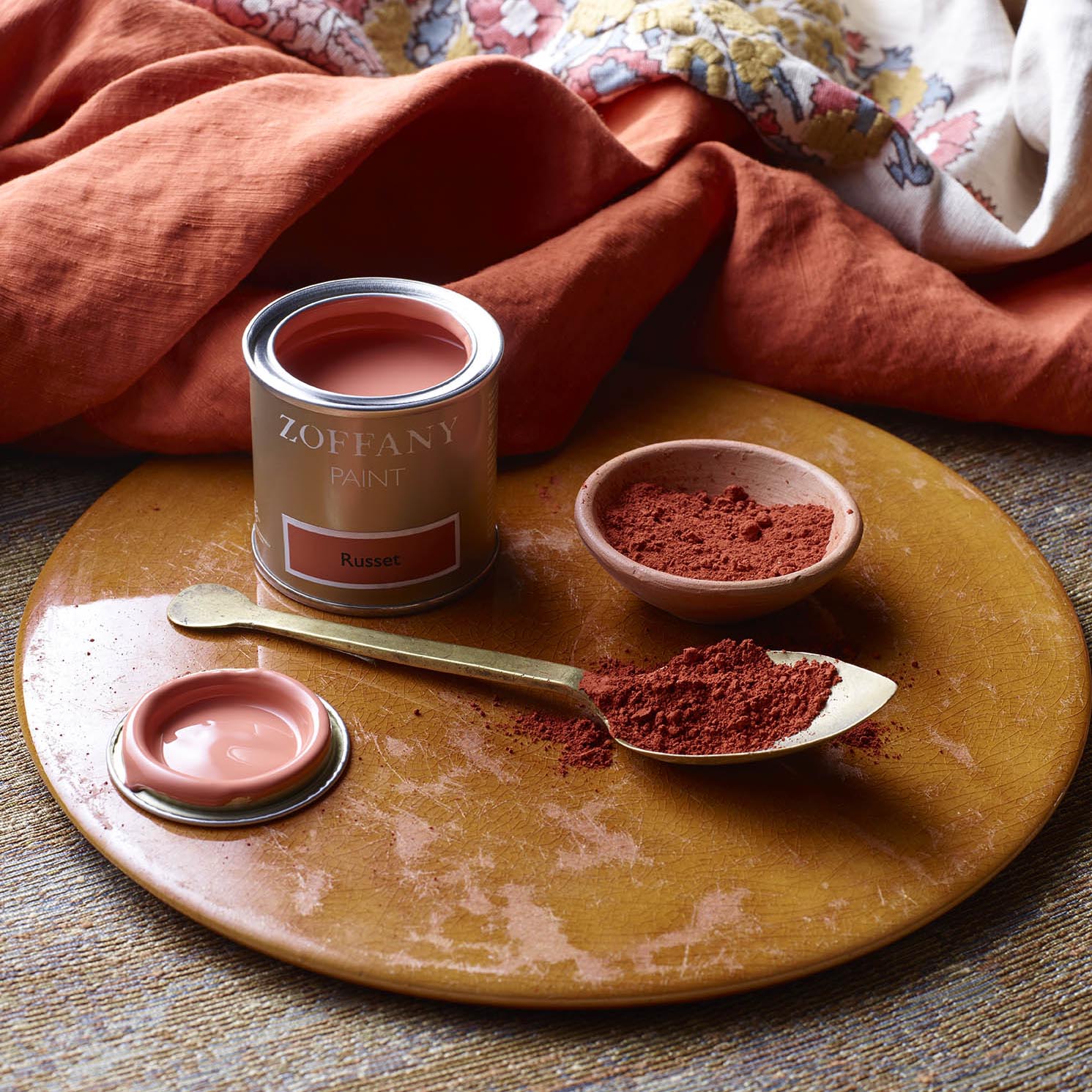 Wallpapers
Our wallpaper collection includes designs by Emma J Shipley for Clarke & Clarke, Little Greene and Harlequin, amongst many others. Emma J shipley has designed the Kruger wallpaper in a range of striking colour ways such as Flame (Image 1). This is perfect for a unique feature wall toned with greys and charcoals. Little Greene's Pavona Wallpaper in Gina (Image 2) is a flamboyant, vibrant peacock design accessorised by flowers, leaves and other exotic birds. The Little Greene Starflower Wallpaper in Marigold (Image 3) is an iconic retrospective paper, suiting the resurgence of retro inspired interiors in our homes.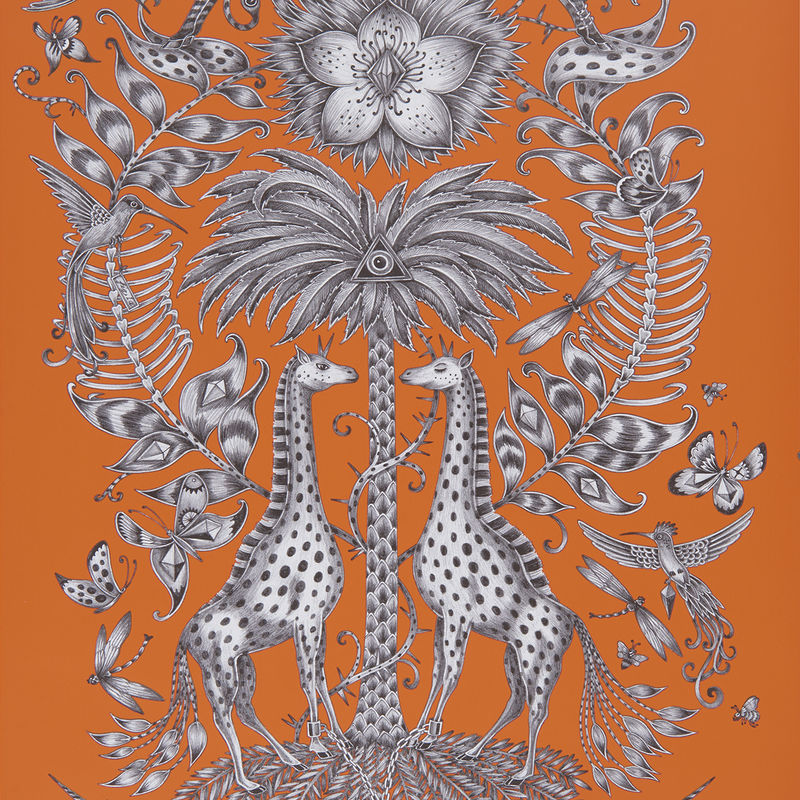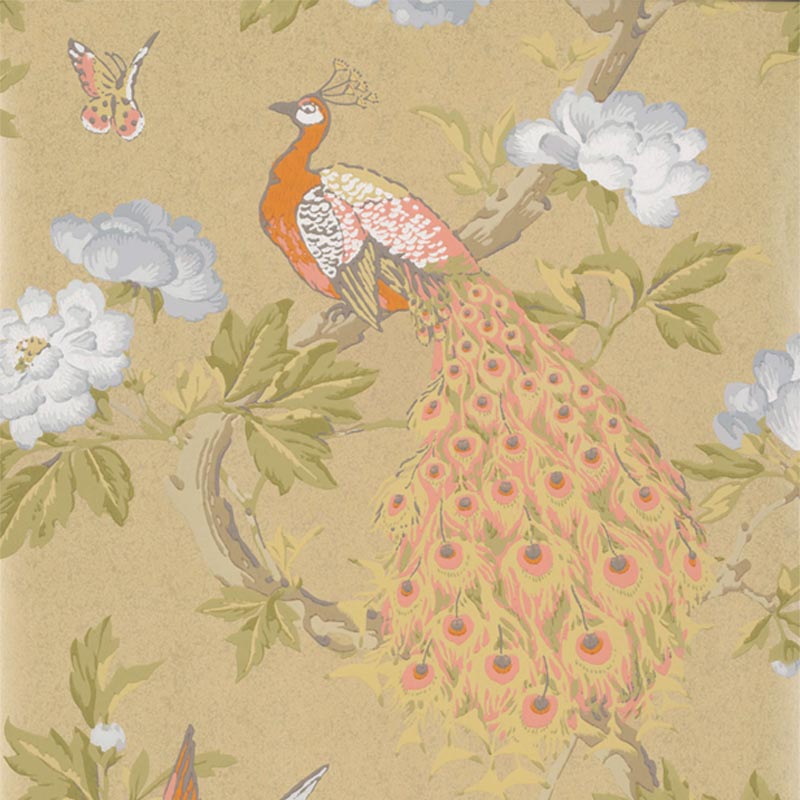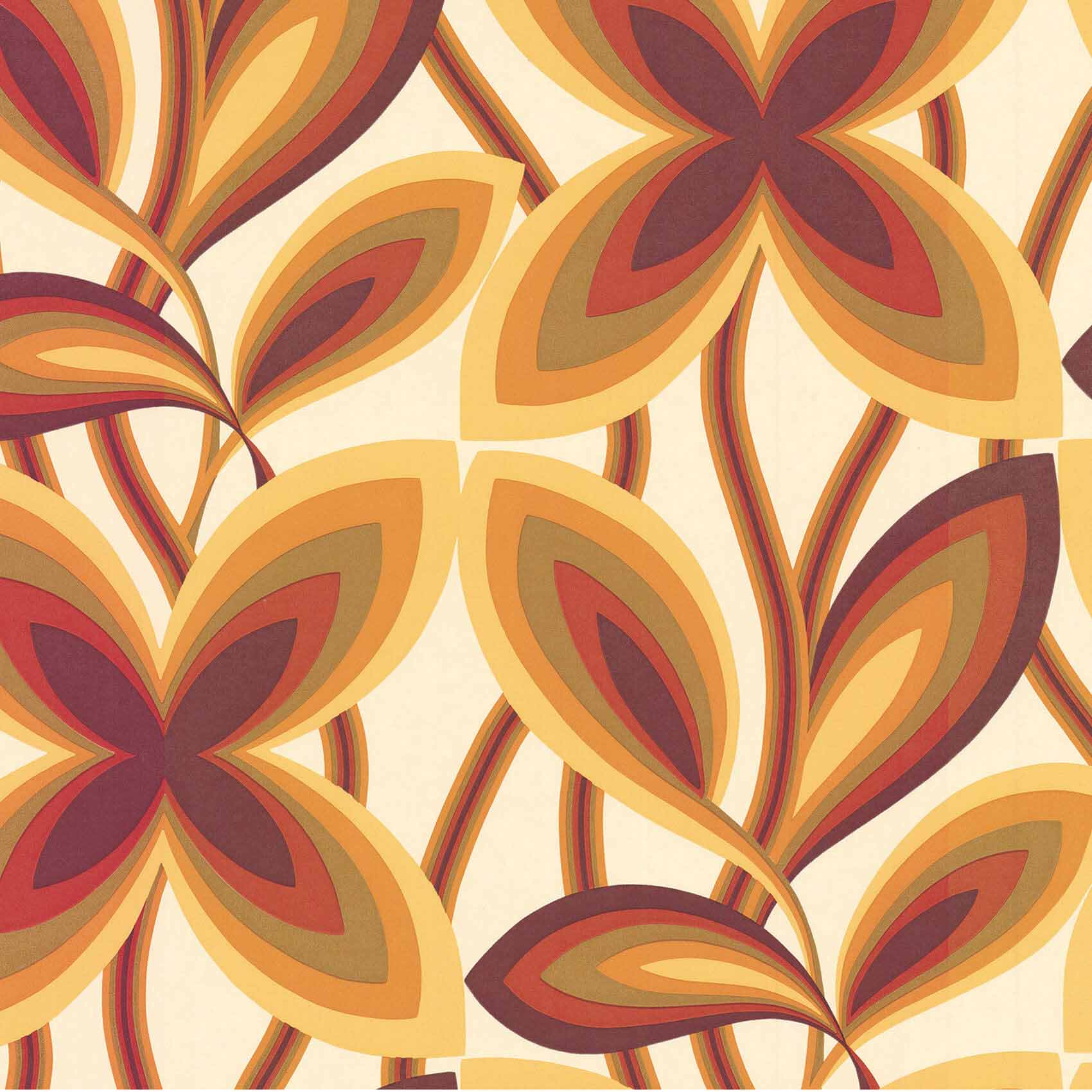 Window Dressings
We also offer a made to measure hand finished curtain and blind making service. See further details on our blog post Hand Finished Curtains and Roman Blinds.
Whether you choose a contemporary style such as the wave heading or a more traditional goblet, double or triple pinch pleat heading, we can help you to select a fabric to suit your individual interior style. You can choose your fabric from a range of design houses. These include Sanderson, Morris & Co, Anthology, Scion, Harlequin, Clarke & Clarke and Prestigious Textiles, amongst many others.
For a striking window dressing, choose floor length curtains with a traditional heading in a bold floral design such as Very Rose & Peony Velvet fabric in Kingfisher/Rowan Berry from the Sanderson One Sixty Collection (See image opposite). This would add an air of opulance, luxury and vibrant colour to your room design.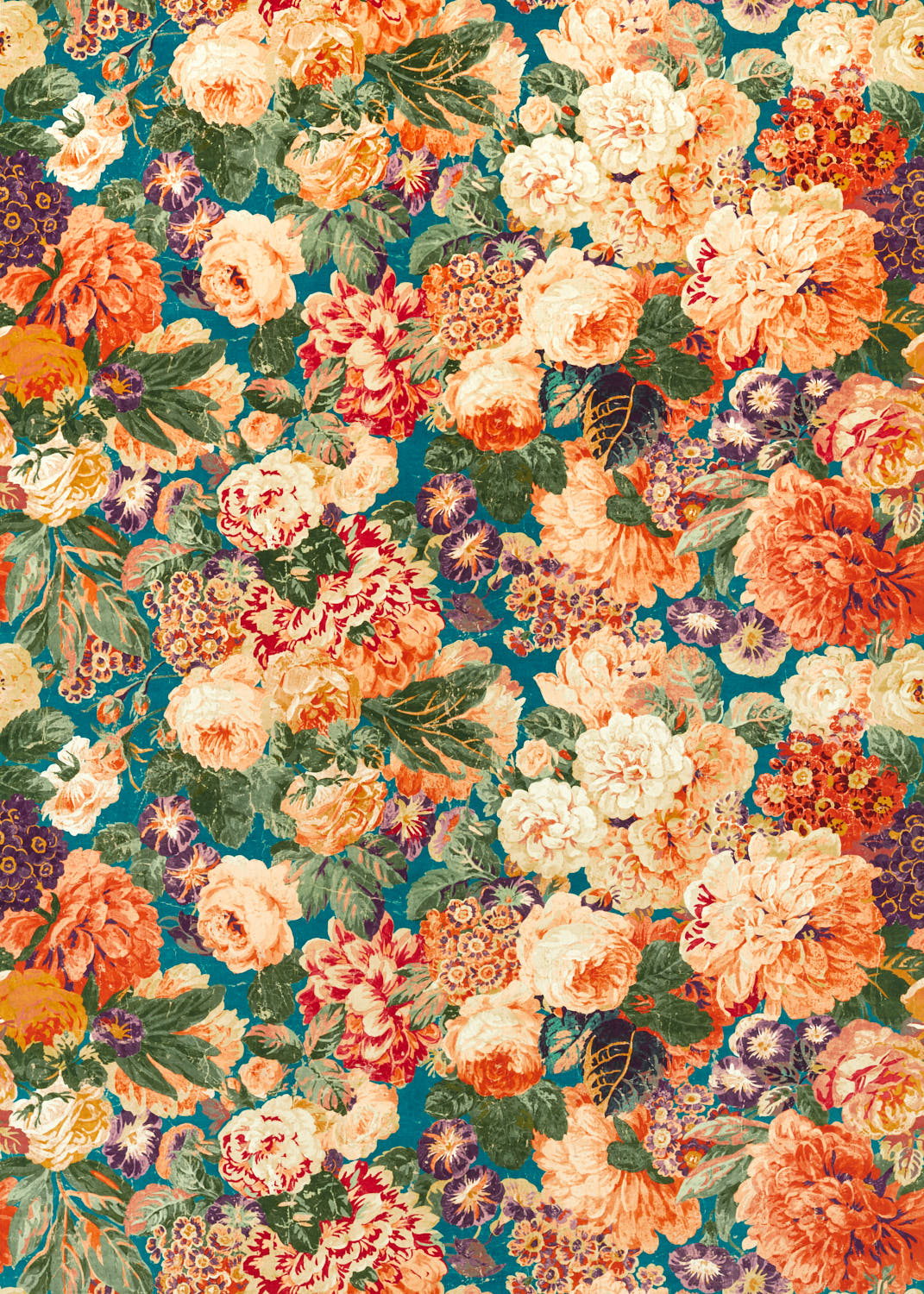 Finishing Touches
For finishing touches, please see our curtain poles and tracks to find the perfect window furniture for your window dressings. You can also find a selection of tie backs in co-ordinating colours for your curtains. This includes the Jones Interiors Milly Curtain Tieback in orange.
The warmer orange tones are perfect colours to add an autumnal feel to your home. They add a cosy splash of colour with the darker nights drawing in. They bring an air of joy and sociability into our homes now that the summer months have drawn to a close.
Please contact us if you would like any paint colour or fabric advice, swatches, pole ring samples or any other samples sending out.
Email: sales@thehomeofinteriors.co.uk or give us a call on 01590 615775.