We are delighted to be offering the Laura Ashley 40mm handcrafted wooden curtain poles, available in any Laura Ashley paint colour of your choice. Beautifully designed to coordinate with the Laura Ashley fabric, wallpaper and homeware portfolio, this gorgeous range provides the perfect way to make a timeless statement at your window, in keeping with your chosen room scheme.
Traditionally made in the UK, the curtain poles are available in 5 lengths and can be cut to size to suit your exact requirements. Whether you're looking to colour match your pole to a specific element of your room, or create a contrasting accent piece, the range provides the flexibility to create your own signature look. Simply select a colour from the Laura Ashley paint collection and we can make up the pole and bracket components in your perfect colour.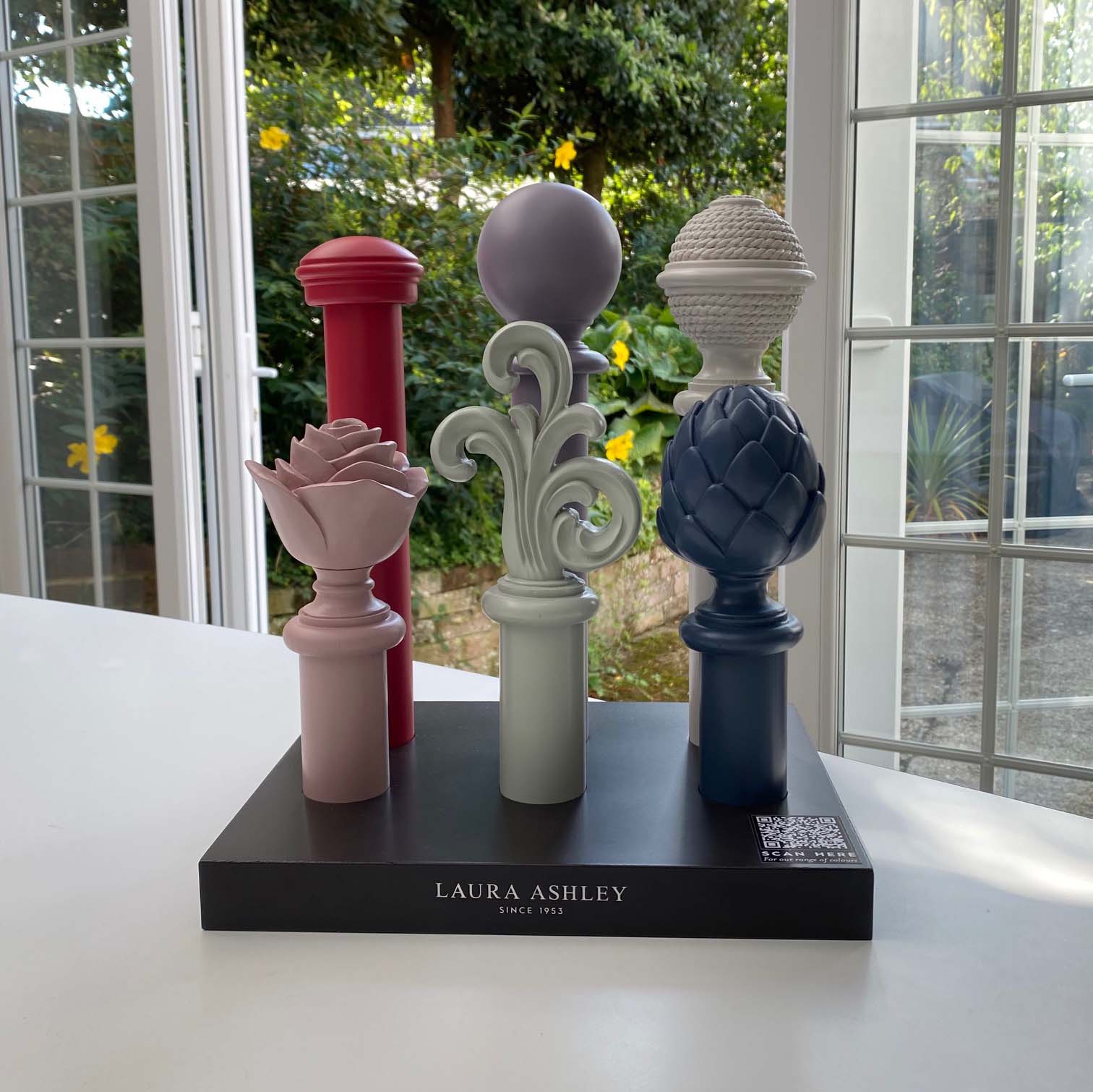 Finial Styles
Available with a choice of 6 exquisite finial designs inspired by the brand's striking floral prints, these curtain poles are synonymous with the Laura Ashley style and elegance. For an air of simplicity, the classic ball, woven rope ball or end cap finials are a superb choice. The intricately crafted rose finial style oozes floral romance, whilst the stunning scroll and artichoke finials exude traditional charm for a real statement. Whichever design you choose, the range fits effortlessly with both classic and contemporary interior design styles alike.

Styling Inspiration
By choosing a colour for your pole that tonally complements your Laura Ashley wallpaper or painted walls, you can create a cohesive look that flows throughout the room. The Laura Ashley colour palette is curated to classically complement the wallpaper and fabric collections, providing seamless results. On our Laura Ashley wallpaper product pages, we have provided some recommendations for coordinating Laura Ashley paint colours to help pull the look together. Below are some examples for inspiration and ideas.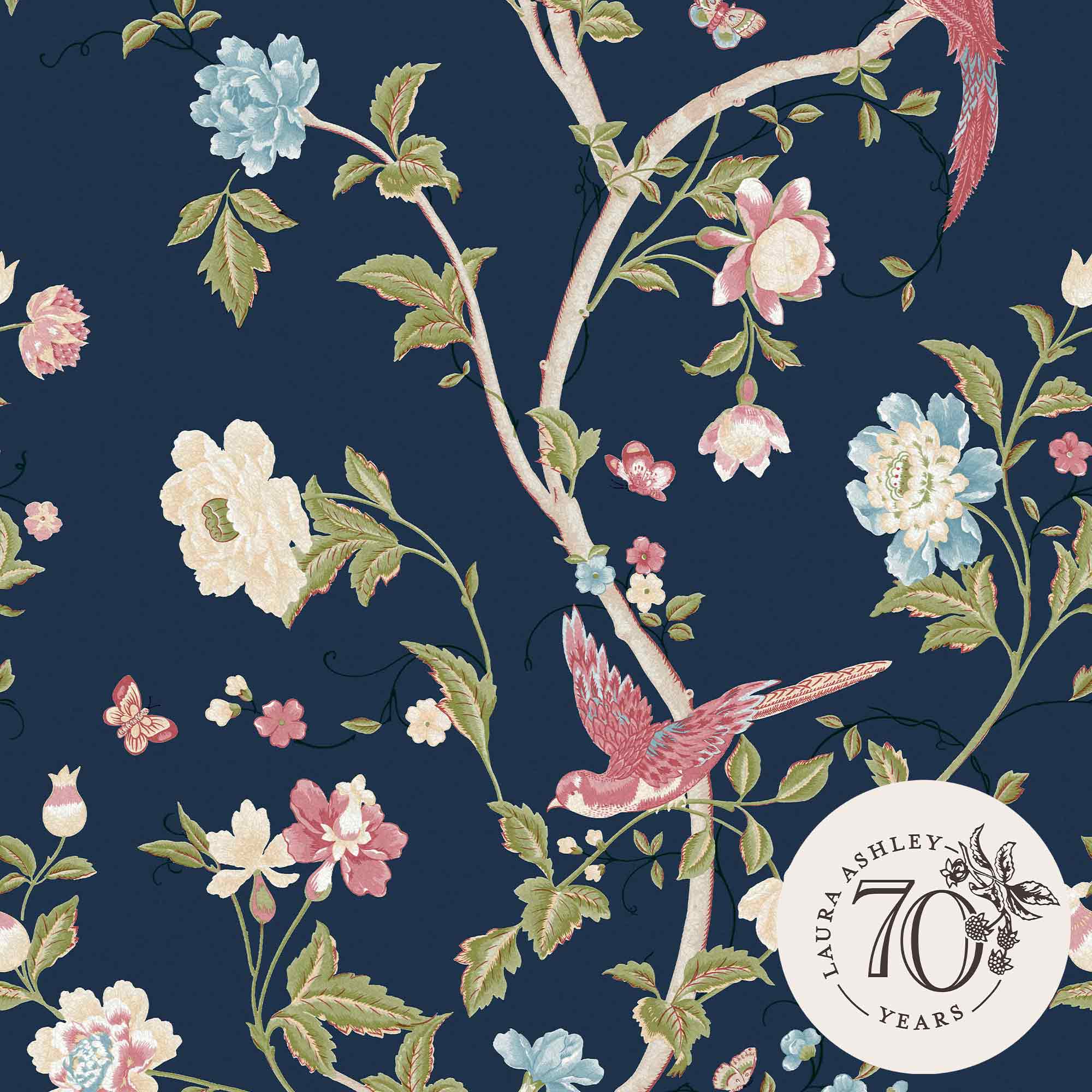 Summer Palace
To commemorate 70 years of Laura Ashley, the elegant Summer Palace Wallpaper has welcomed 2 new colours. We particularly love the Midnight Blue colour way (shown opposite).
A curtain pole in the Laura Ashley Midnight Seaspray paint would complement this wallpaper beautifully, allowing the design to take centre stage. If you'd prefer something a little more prominent, opt for a pole painted in Primrose White or Pale Cranberry, picking up on accents in the design for a seamless look. This will also complement other products in the Summer Palace range.
Josette
The Laura Ashley Josette Wallpaper is a timeless classic with its romantic damask design and elegant colour ways.
In the Steel colour way (pictured opposite), the Laura Ashley Pale Steel and Sugared Grey White paint colours lend themselves beautifully. Keeping your walls in the lighter tone, the Pale Steel paint can help accentuate your curtain pole for a defined, tonal finish. Team with other homeware in the Josette range to complete the look.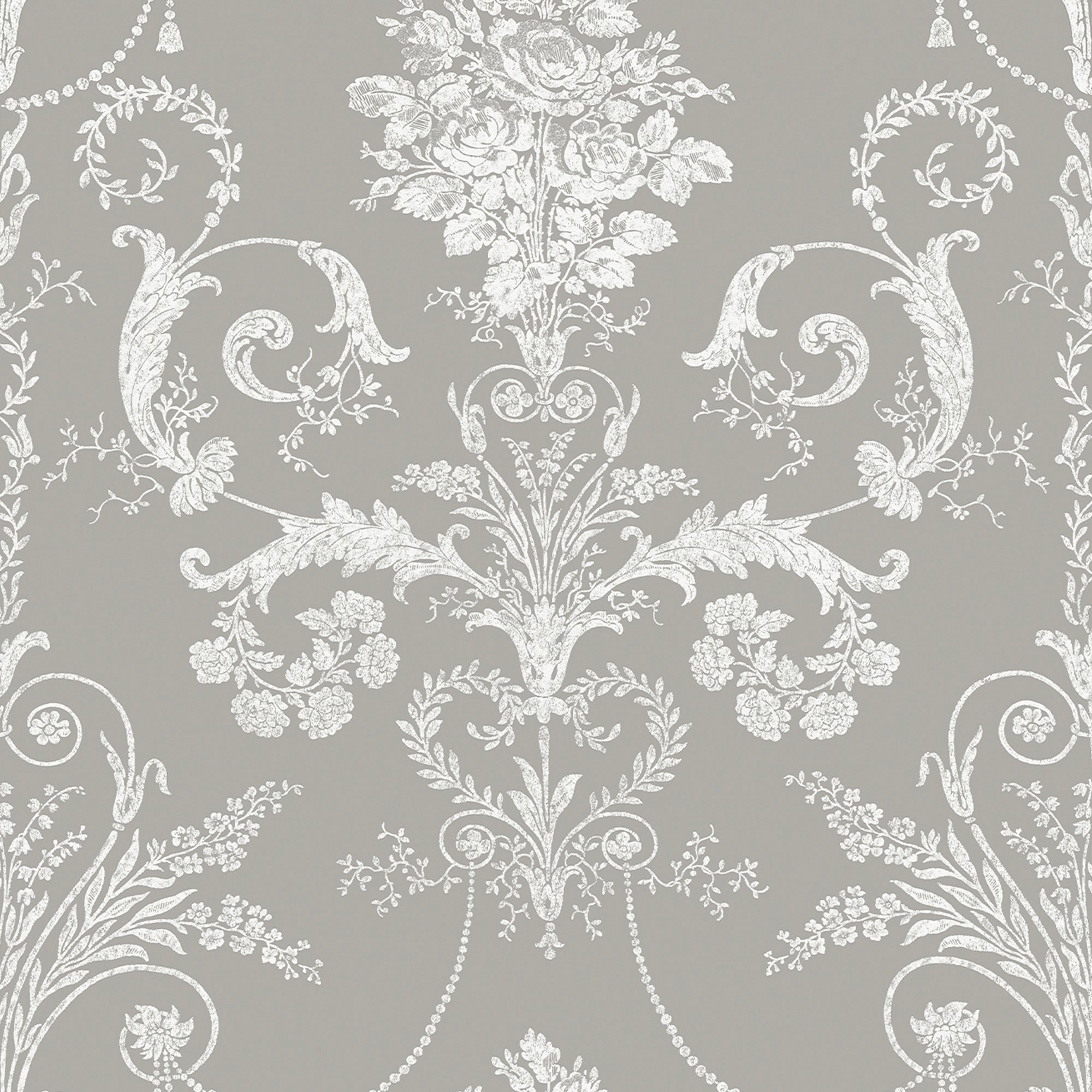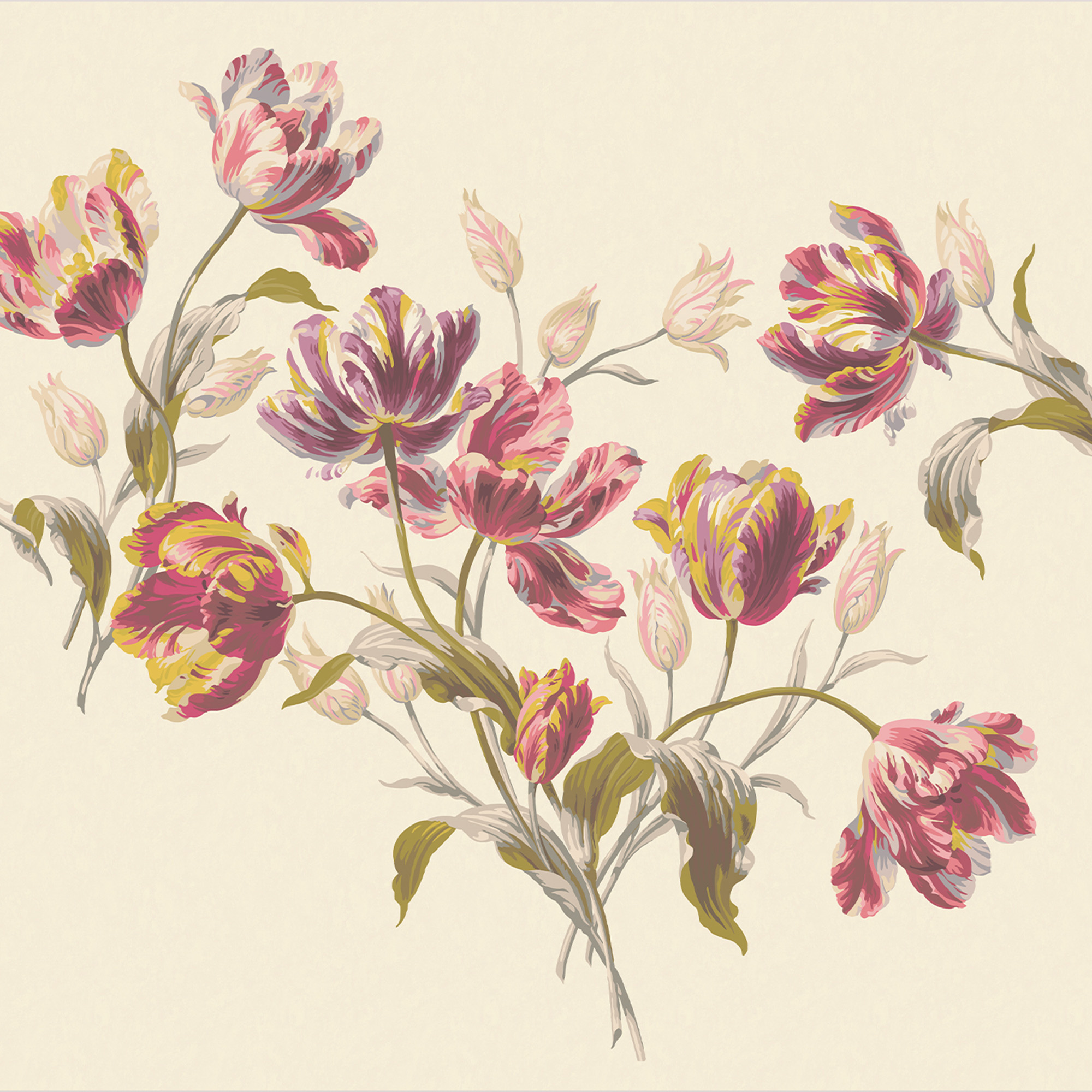 Gosford
Floral Romance lies at the heart of the Laura Ashley style and the Gosford design echoes this perfectly. Available as a statement mural wallpaper, this classic design draws the eye with its bold tulips and cranberry hues.
For a curtain pole as vibrant as the wallpaper, consider the Laura Ashley Pale Cranberry and Pale Chalk Pink paint colours. Not only will this complement the mural, but it will also accentuate your window treatment in a way that offsets your room scheme. Discover the full Gosford range here for more inspiration.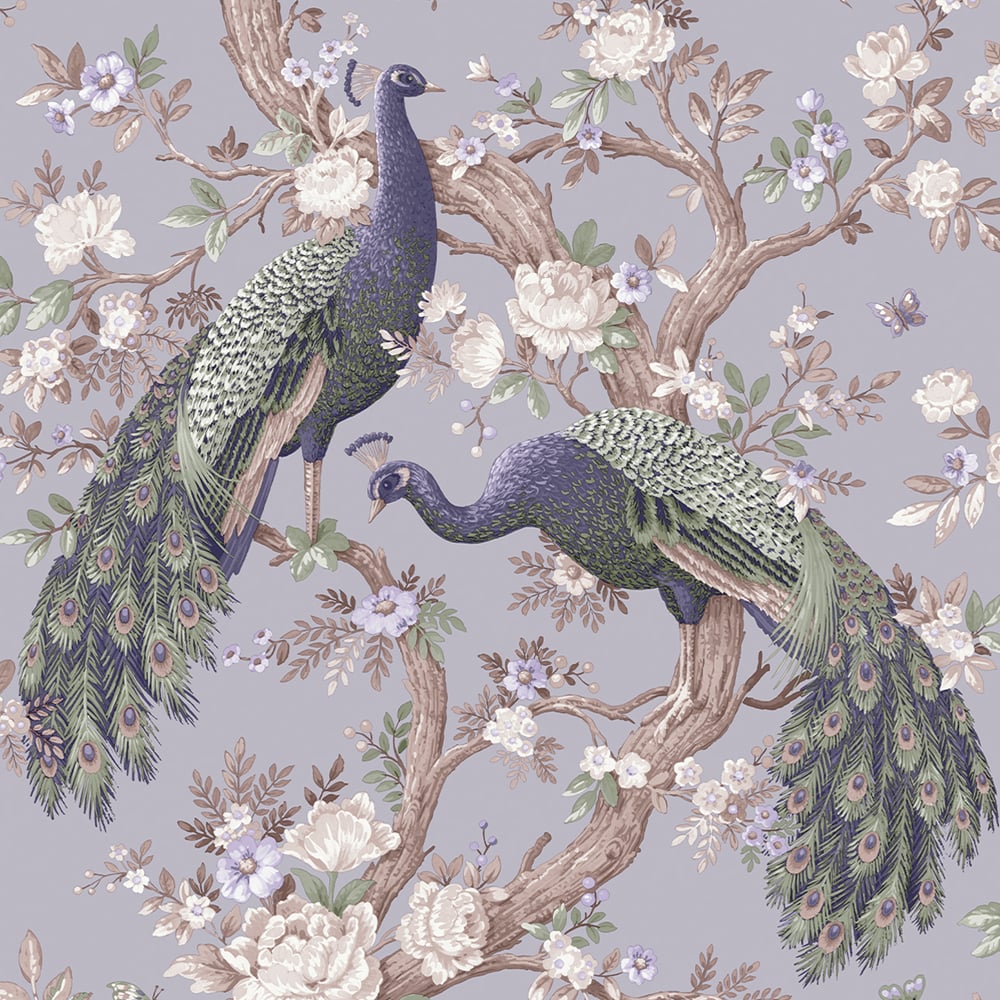 Bespoke Design Service
Should you wish to create a full Laura Ashley room set, we offer a complimentary bespoke design service to help pull your perfect look together. Here, we can provide recommendations of designs, paint colours and homeware that suit your style or if you have a favourite print in mind, we can work a room solution around your preferred design. Book your free virtual or face to face consultation here.
Overview
The Laura Ashley bespoke painted curtain poles in a colour of your choice offer endless possibility. No matter your design, colour scheme or room, this gorgeous range is the perfect way to carry timeless elegance and fluidity throughout your home. Shop our full Laura Ashley Portfolio here.  If you have any questions or would like to request a Laura Ashley Paint Chart, please do get in touch.
Email: sales@thehomeofinteriors.co.uk or call us on 01590 615775.
Follow us on Instagram and Facebook: @myhomeofinteriors