Our colour this month is purple. A vibrant combination of red and blue is referred to as violet in the light spectrum. It is a colour often linked with thoughts of reflection and contemplation. Historically, a deeper purple has regularly been linked with associations to royalty and has been named Royal Purple. In contrast, Lavender is popularly associated with creating a countrified and soothing look with a fresh edge, suitable to use in a wide variety of room settings.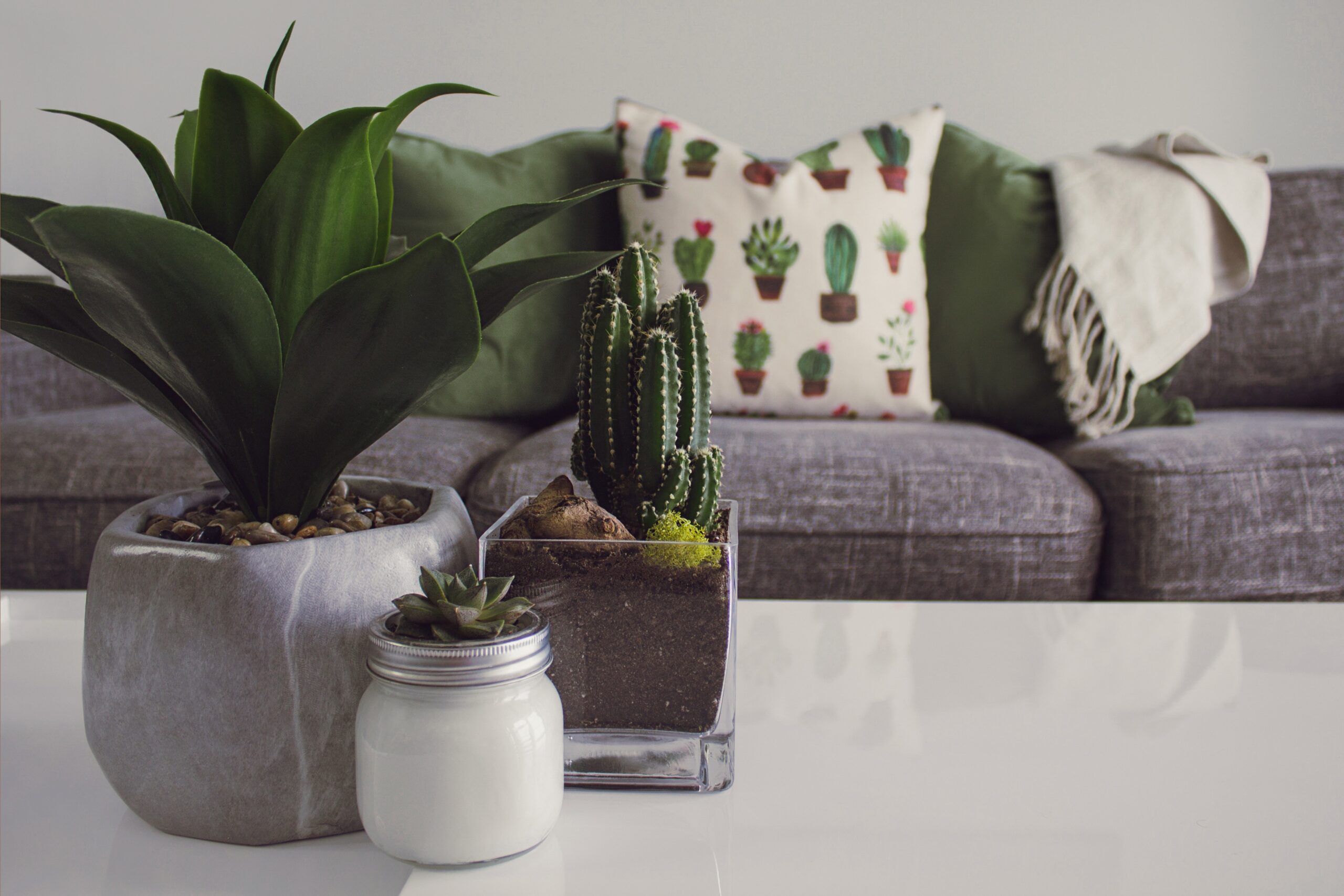 There is an impressive range of purple shades available. The overall vision created is dependent on the undertones, the warmth or coolness created by these tones, other colours used and the layout and lighting of the room. The many tones of purple include Aubergine, Royal Purple, Violet, Mauve, Lilac and Lavender.
Paints
Our recently launched Sanderson Paint collection offers an eclectic range of colours in striking and diverse tones. The range provides an inspiring palette of 154 colours and is available in Active Emulsion and Acrylic Eggshell. They are designed to practically withstand the tests of everyday living and include paints suitable for kitchen and bathroom areas.
The array of purple tones in the Sanderson collection include the bold statement colour of Meadow Violet (Image 1 – left to right), the warmer tone of Eggplant (Image 2) and the soft and muted English Lilac (Image 3).



Wallpapers
Deep purples are vibrant and intense. A subtle way to add splashes of purple to your room is with a floral wallpaper. These work beautifully on one wall or in an alcove, with the adjoining walls painted in a toning shade. The Oasis Renaissance Wallpaper by Clarke & Clarke in Grey (see image) is the perfect choice for a sitting room or bedroom, combined with a pale grey or subtle green paint on the adjoining walls.
Please see our wallpaper collection for the full range available. We offer a variety of designs from Little Greene, Sanderson, Harlequin and Clarke & Clarke.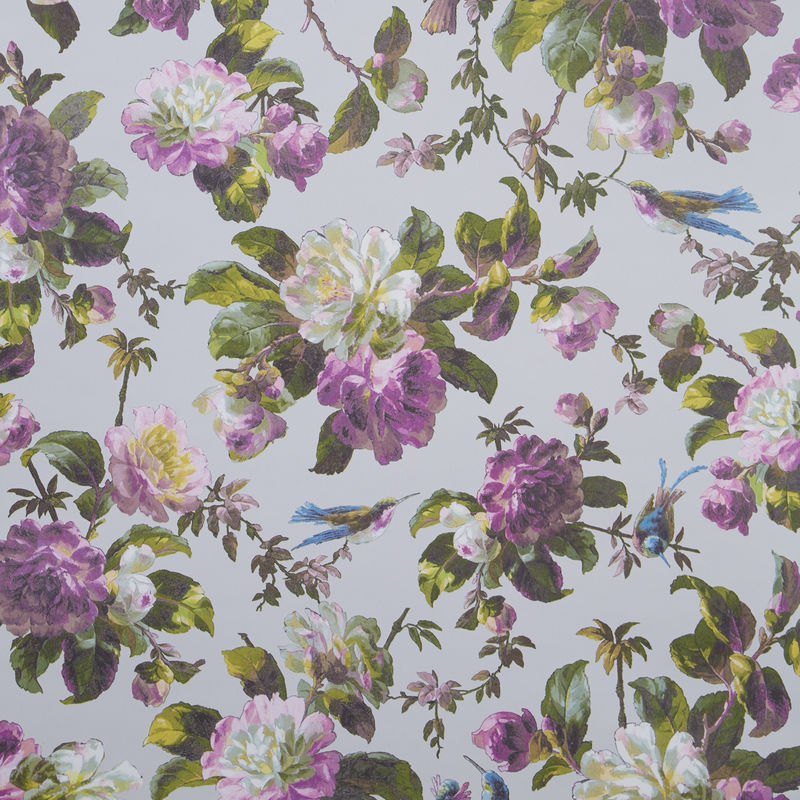 Curtains, Blinds and Fabrics
For the perfect window dressing, you can choose your fabric for our Made to Measure Roman Blinds or Curtains. We offer a wide variety of headings including a contemporary wave heading or a more traditional goblet, pencil pleat, triple or double pinch pleat. You can also select fabric by the metre from a range of design houses. These include Sanderson, Scion, Anthropology, Harlequin, Morris & Co and Clarke & Clarke, amongst many others.
Atelier Collection
The glamorous and vibrant Atelier collection consists of a myriad of designs, incorporating geometric patterns and oversized foliage. It is combined with fabric designs based on brush strokes used in traditional ceramic painting methods which create a dynamic range of design statements. For a vibrant and striking window treatment, select made to measure curtains in Atelier Celadon in Marine/Plum/Zest (See Image 1).
Hamada Weaves
Perfect for upholstery, Hamada Weaves is a tactile collection of six weaves inspired by elements of pottery production. Textured plaids and stripes sit alongside inspirational designs based on traditional ceramic painting methods. The Hamada Weaves Lizella design is a colourful linear weave suitable for upholstery and complements window dressings in the Atelier fabric designs (see Image 2). This entire collection is designed to complement the Atelier Prints and Weaves and the Textured Walls Collection.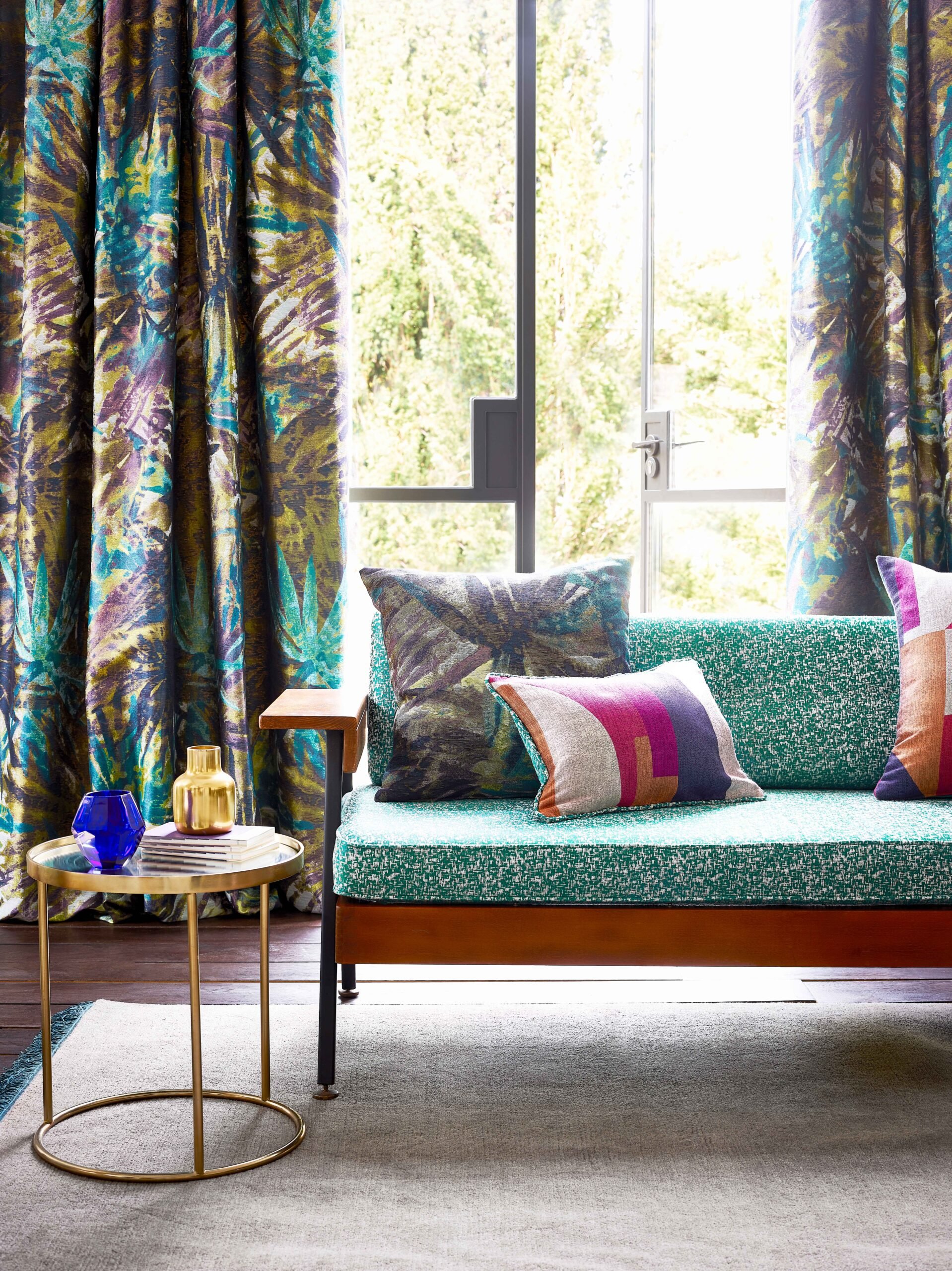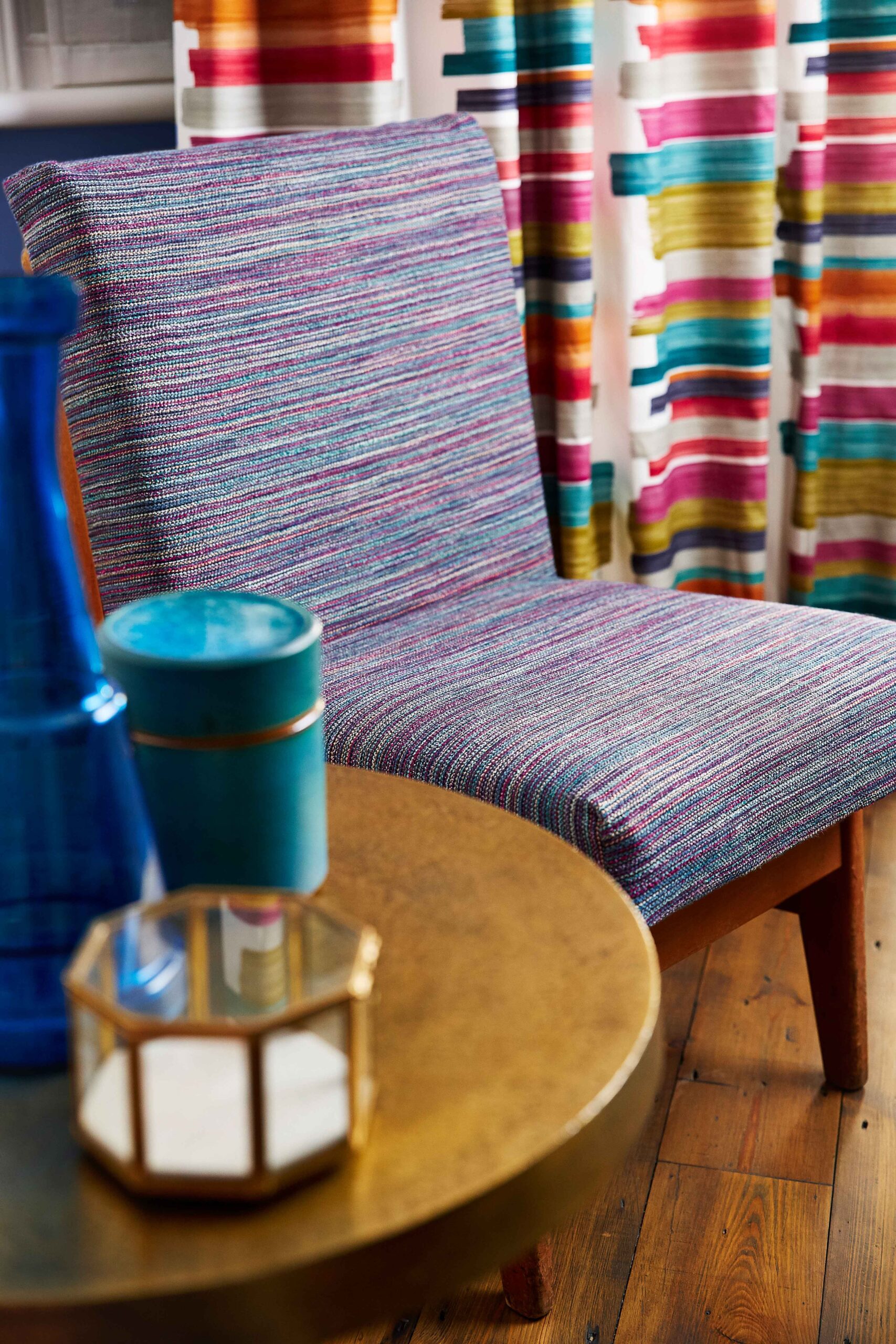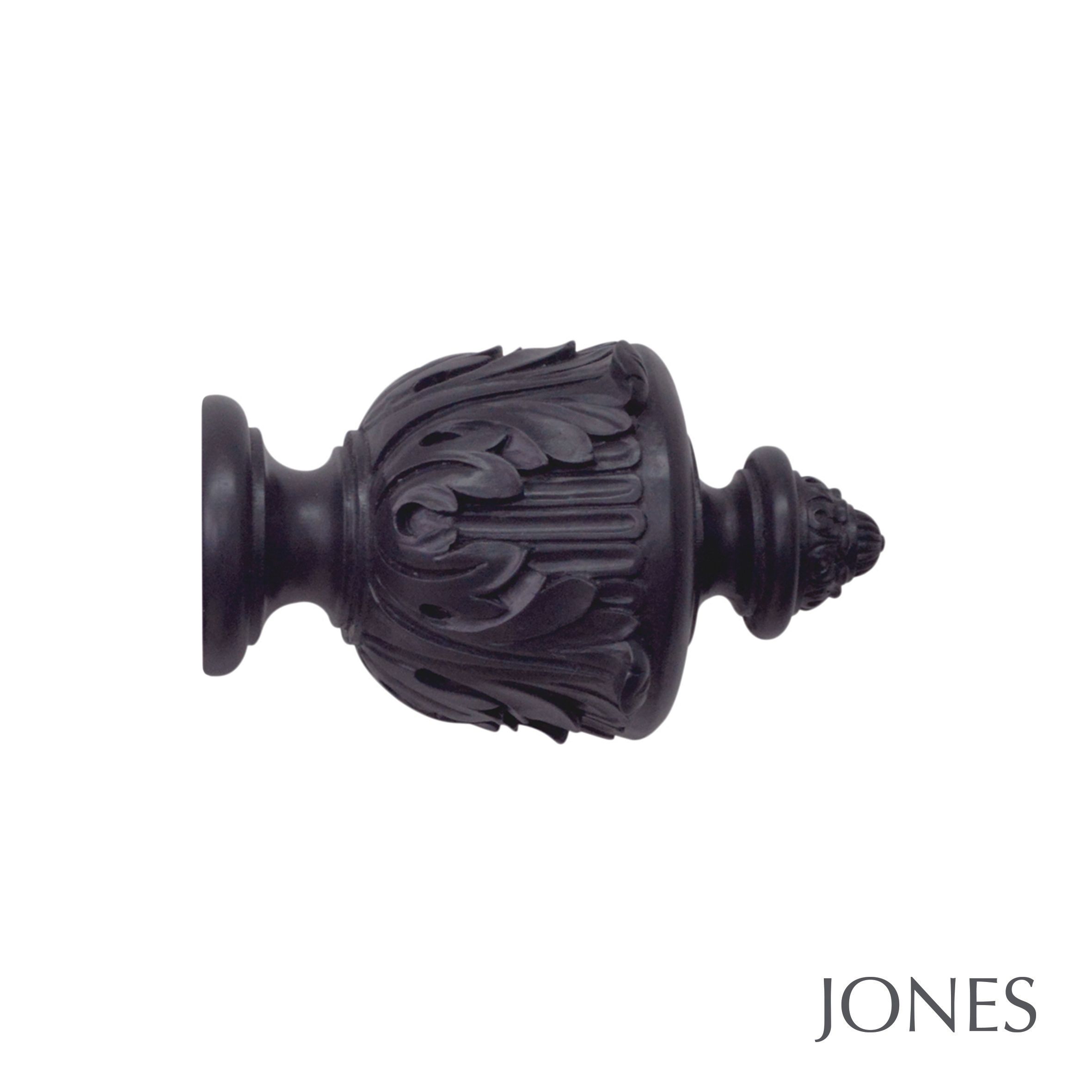 With a vast array of purple tones available, the choice will be dependent on the ambience you aim to create. If you are looking for a cool, refreshing scheme, Lavender and Mauve, especially enhanced by white, are perfect choices. If you wish to establish a cosier feel, Lilac, Violet and Aubergine will add warmer tones to your overall decor. Whichever tones you select, you can create a unique vibrancy using purple shades in your room scheme.
Please contact us if you would like any advice on paint or fabric choices, swatches, pole ring samples or any other samples.
Email: sales@thehomeofinteriors.co.uk or give us a call on 01590 615775.