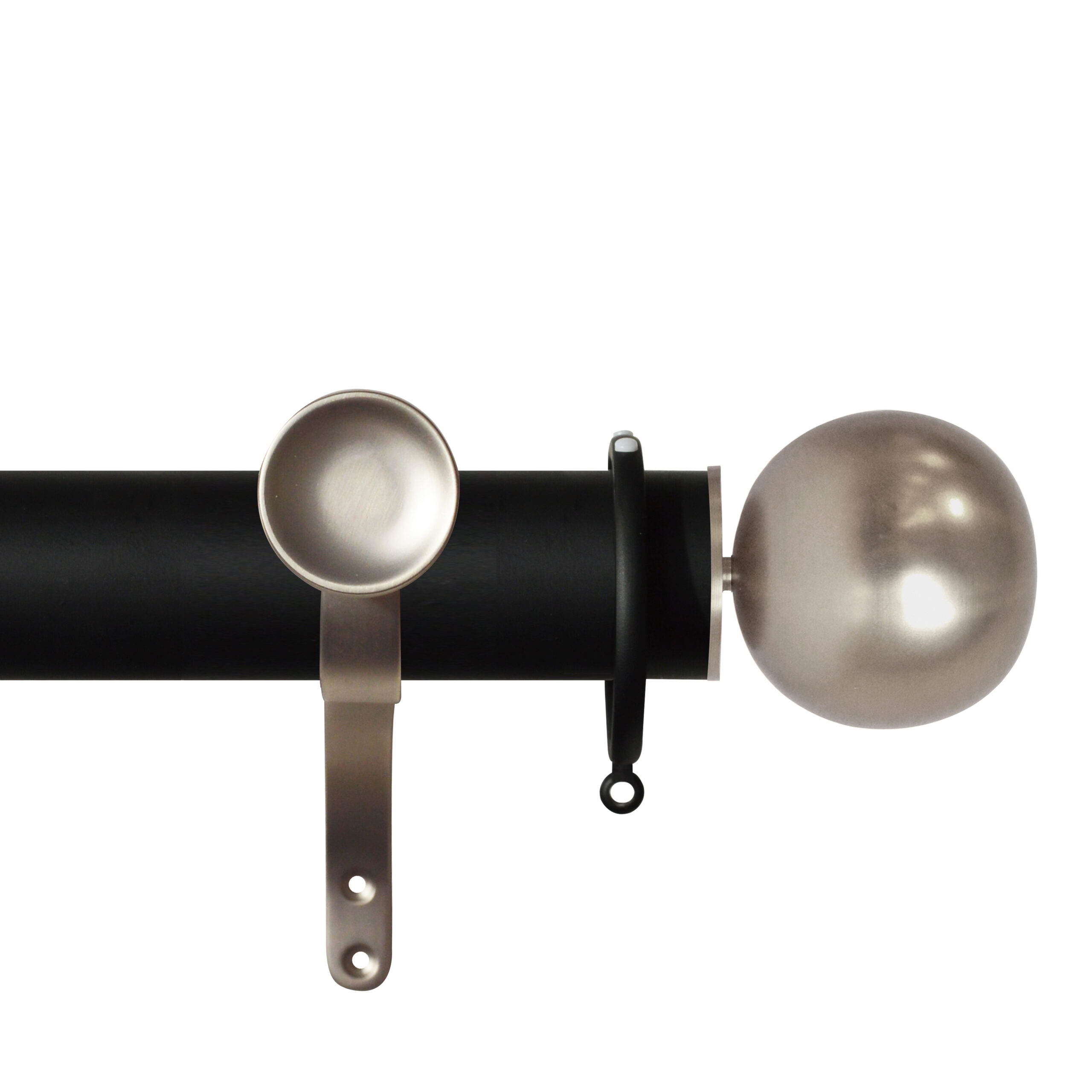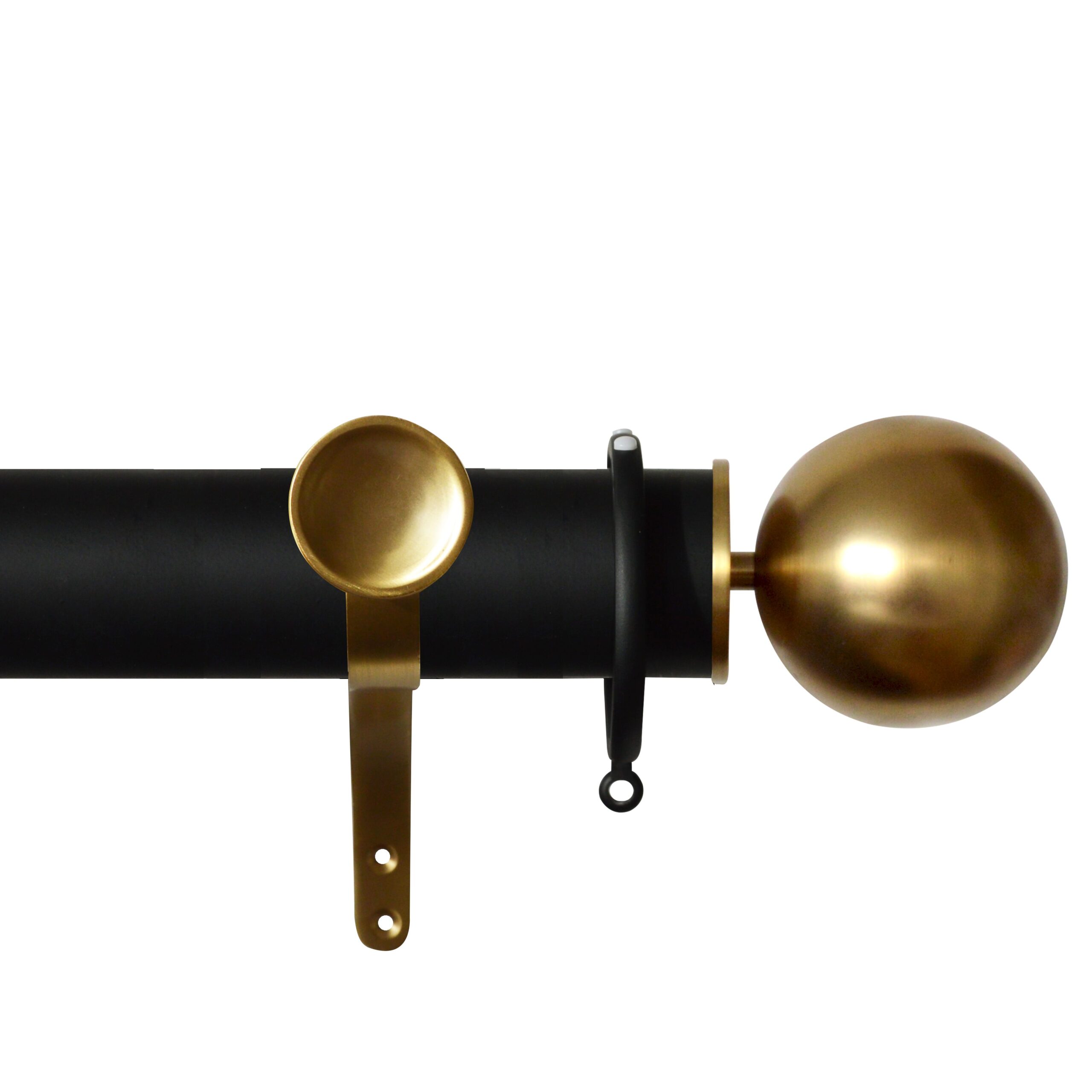 Jones Esquire
Esquire is the stunning new 50mm metal pole range by Jones Interiors. Inspired by the Art Deco period, this elegant collection oozes indulgence, bringing a sense of style and opulence to your window.
This pole range is available up to a maximum length of 420cm. The thicker 50mm diameter can make for an eye-catching design feature, working particularly well at extra wide windows or rooms with tall ceilings. Together with some stunning finials and a beautiful set of curtains, these poles can bring that decorative element to your window for a real WOW factor.
View the full Jones Esquire range here.
Jones Esquire Colours
The Jones Esquire range exhibits a tight selection of luxurious colours to complement more modern interior design styles. These consist of Brushed Gold, Polished Nickel, Brushed Nickel and Carbon Black.
The Brushed Gold is a decadent, contemporary metallic finish, perfect for adding a touch of luxury to your room. The Polished Nickel offers a sleek, modern look with a lovely shine, while the Brushed Nickel provides more of a toned down, matt effect. Finally, we have Carbon Black. This offers a beautiful, dark finish for a neat, contemporary look. However, please note this colour is not suitable for eyelet curtains.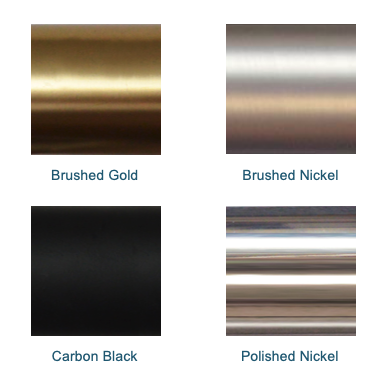 If you're looking to achieve more of a statement look, you may wish to consider one of Jones' colour combinations. These consist of a pole in one finish, with finials and brackets in another finish. The colours are designed to work beautifully together and can really provide that extra, stylish edge.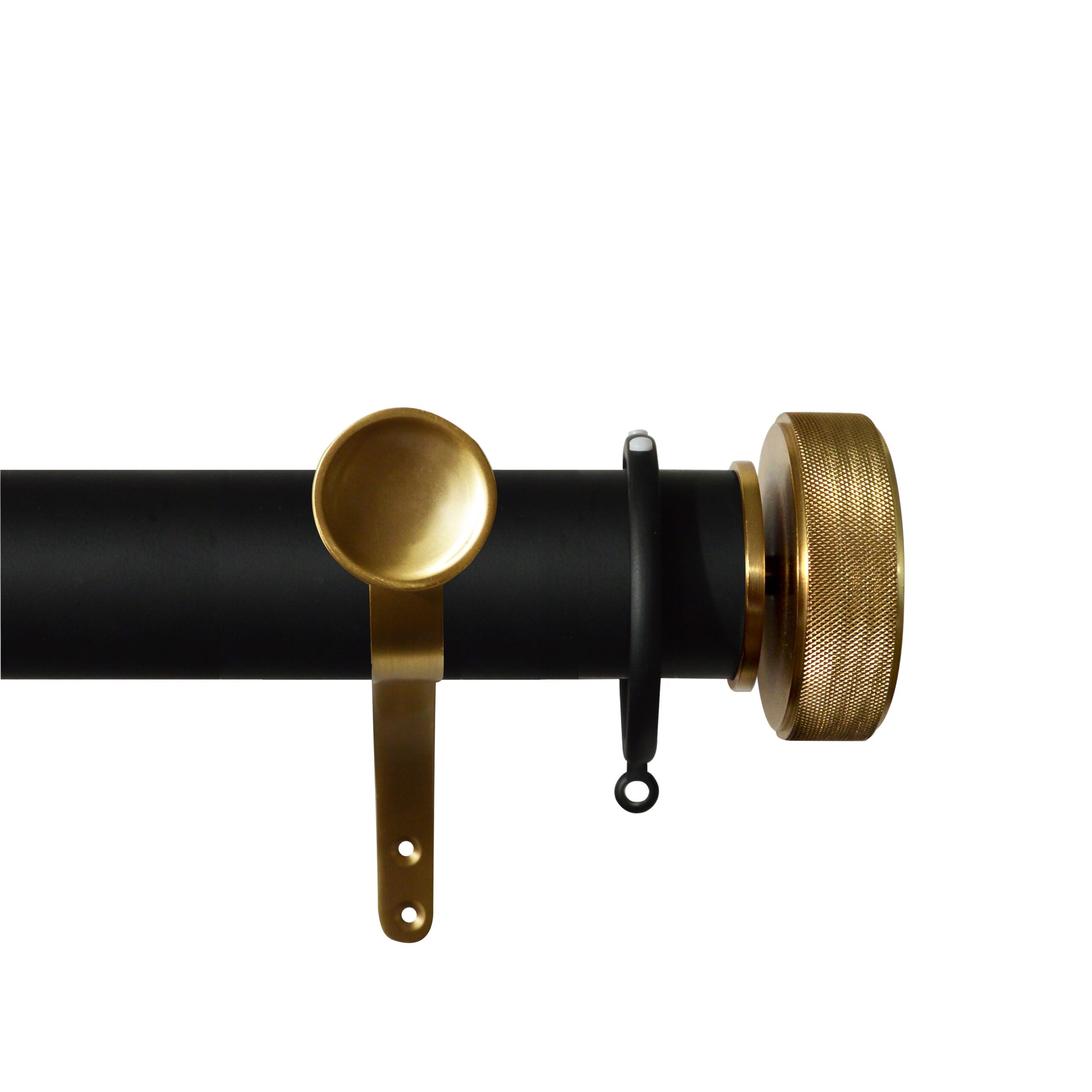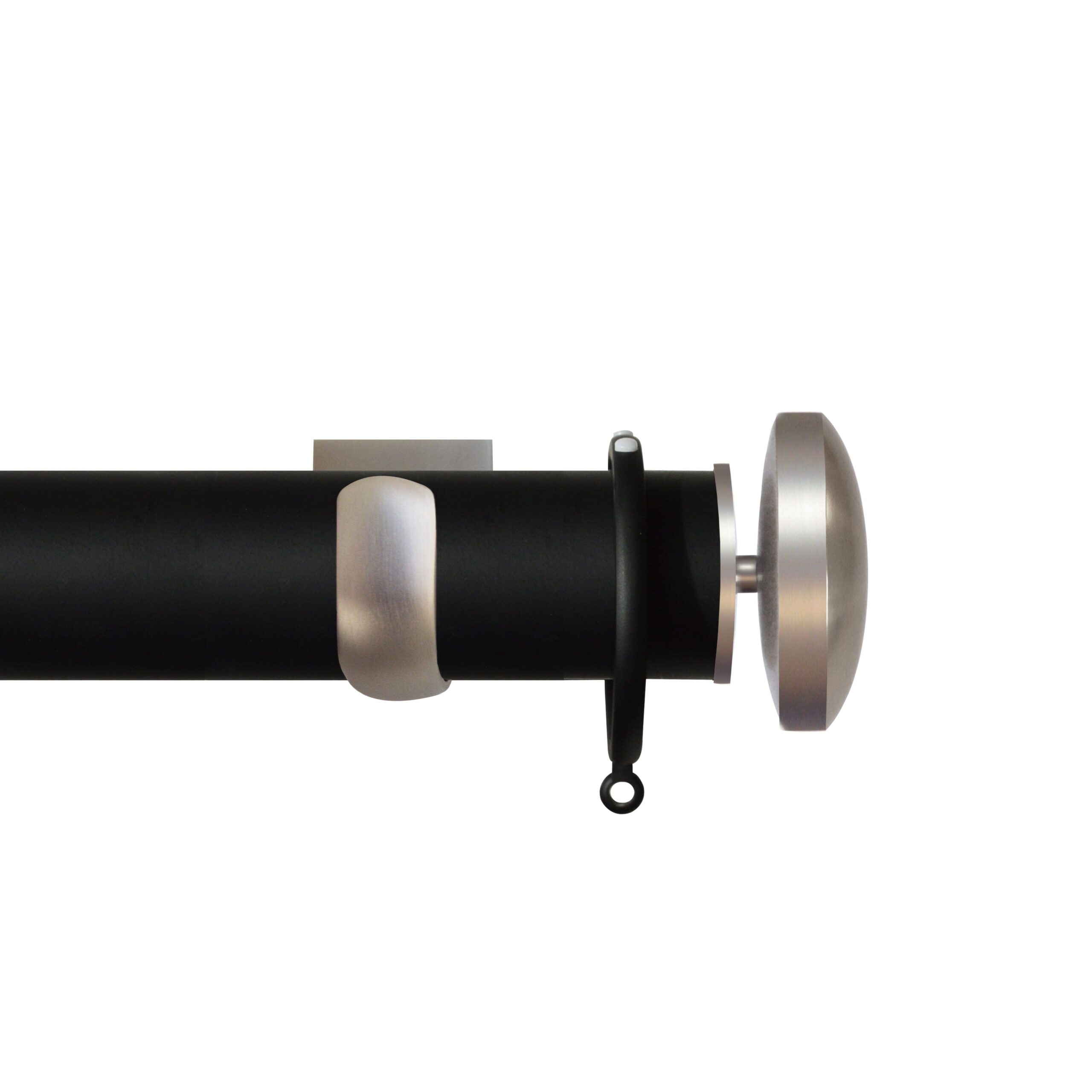 Finials and Brackets
There are 3 stunning finial designs featured in the Jones Esquire range. These consist of the Sphere, the Curved Disc and the Etched Disc. Each finial design combines simplicity with elegance for a sleek, modern look. Available in all the Esquire finishes, they are perfect for bringing that industrial luxe feel to your interior.
The Esquire collection also includes a choice of 2 bracket styles. The standard brackets (end and centre) are beautifully designed, showcasing a round detail on the front for a beautiful finishing touch to the pole once installed. There is also a square bracket available, featuring a square rotatable back plate for horizontal or vertical positioning. This is a simple bracket design, offering a minimal appearance once the pole is installed. The brackets are available in all the Esquire finishes for a complete colour match or a contrasting colour combination to the pole.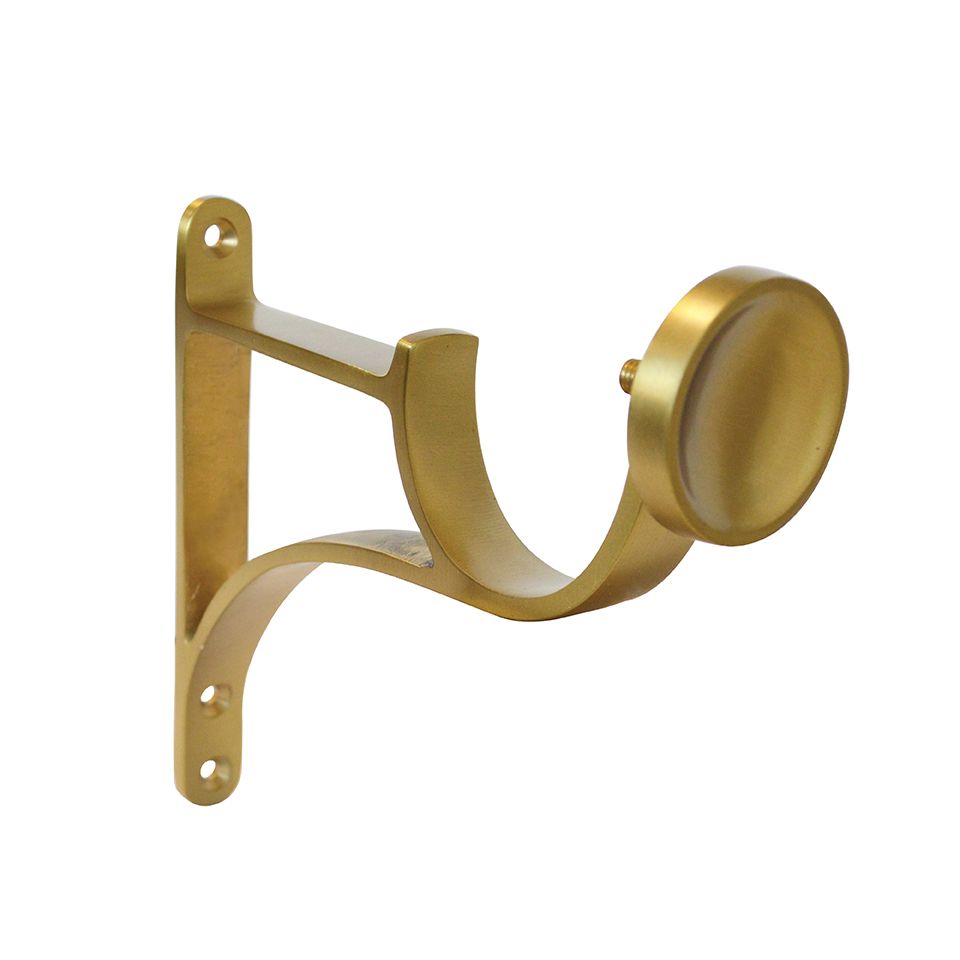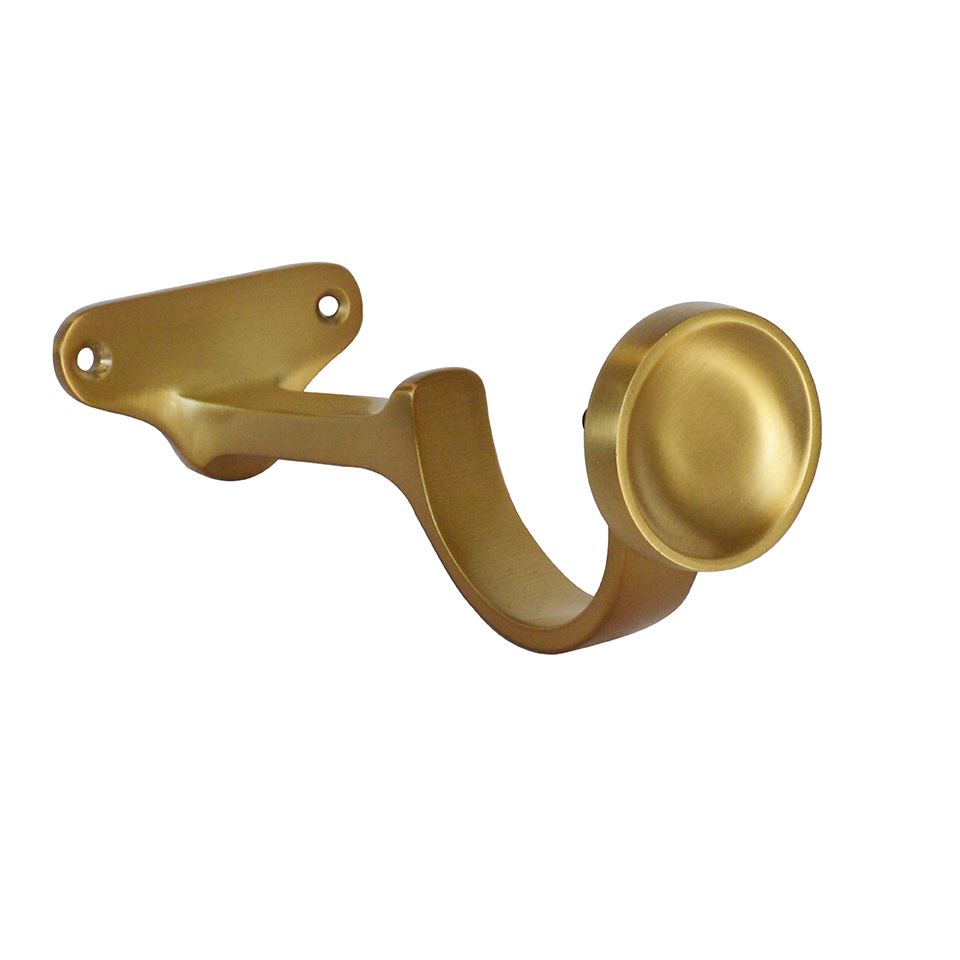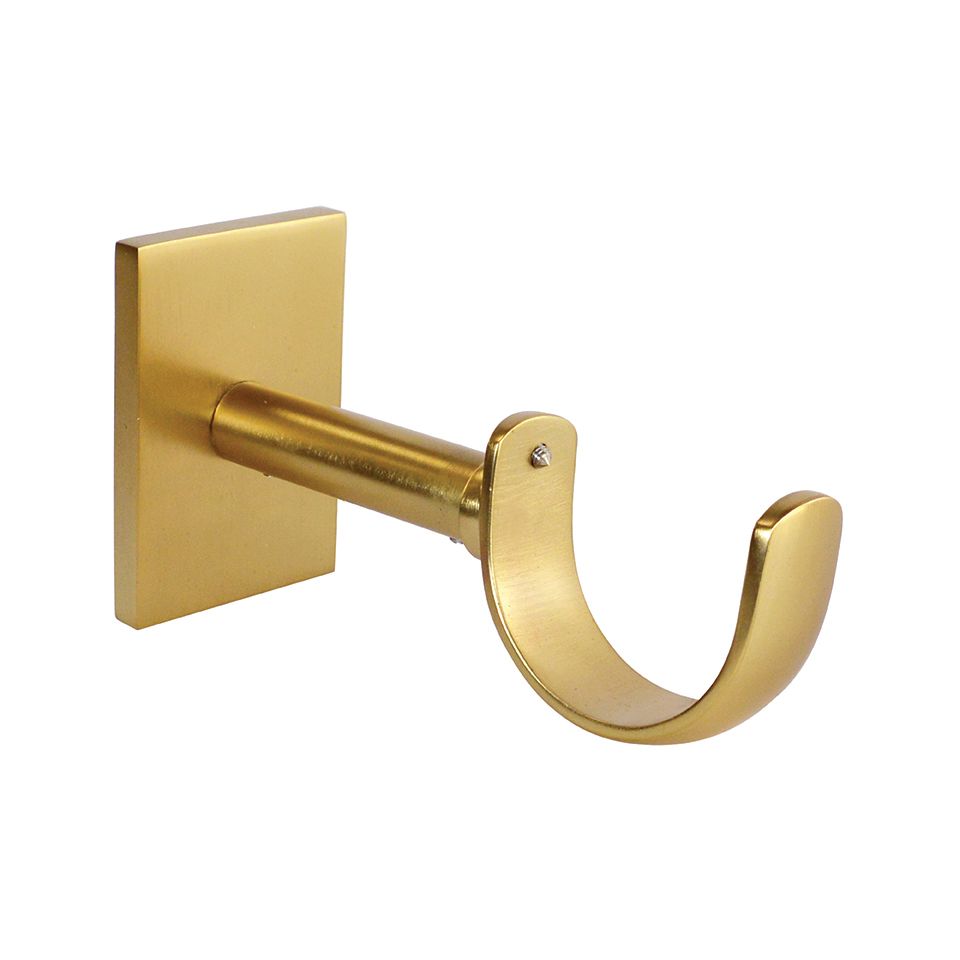 Jones Ecuador
If you're looking for a decorative holdback to complete the look, the new Ecuador range by Jones Interiors is a fabulous choice. This range is available in 2 luxurious metal finishes, complementing the Esquire range of poles beautifully.
The Jones Ecuador holdback collection showcases 3 intricately detailed insect designs: the Dragonfly, Bumblebee and Butterfly. These serve as fabulous pieces of interior décor and are the ideal way to add a touch of nature to your interior. Paired with a Jones Esquire pole, these holdbacks can really offset your window treatment. Whether you go for a glamorous statement or an understated look, you can be sure these will make a fabulous addition to your home.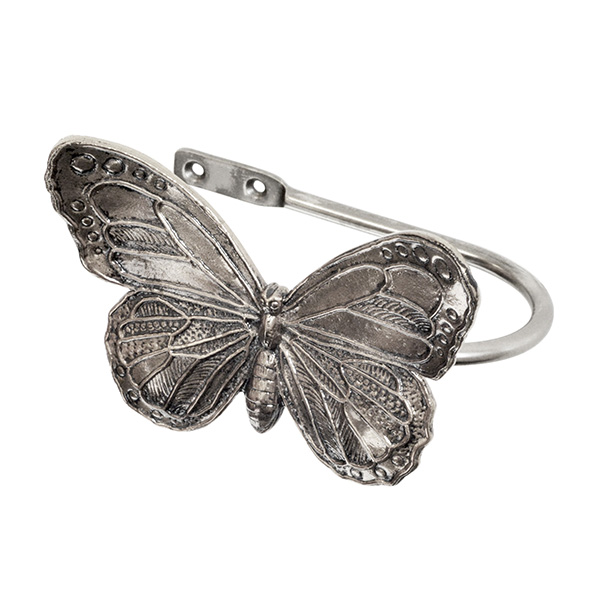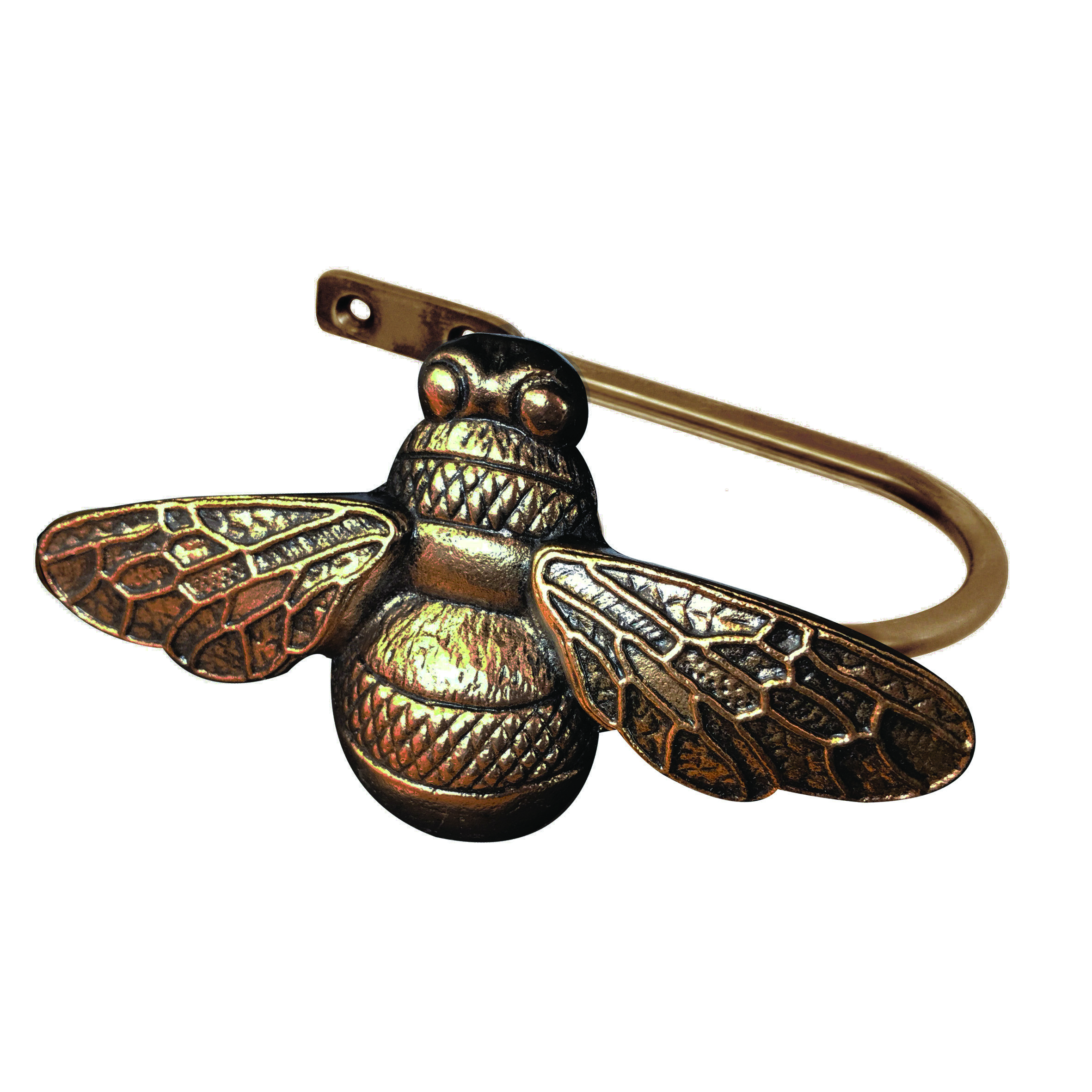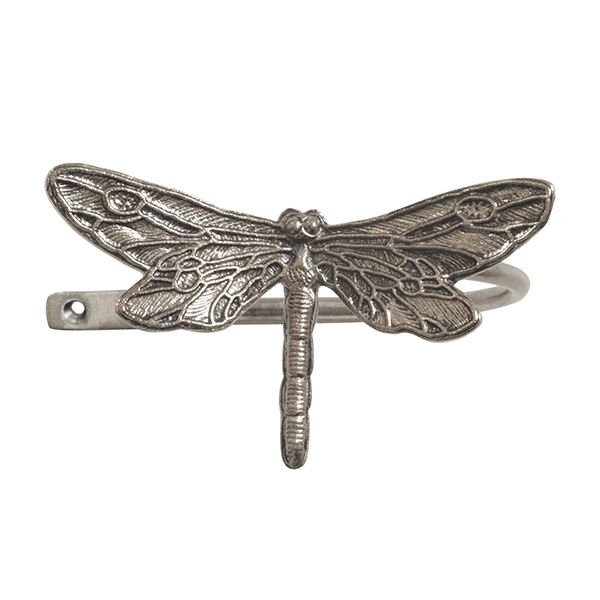 Please get in touch if you have any questions or would like any advice.  Please email sales@thehomeofinteriors.co.uk or call us on 01590 615775. For design inspiration and ideas, please see our collection of Trend Guides.