Timorous Beasties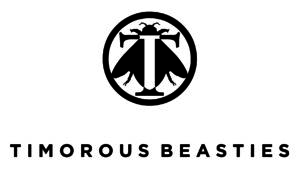 Timorous Beasties are a surreal and provocative design studio creating a diverse range of own products, collaborations and unique design projects internationally.
The world of Timorous Beasties is a captivating blend of artistry and imagination. With their unique and eclectic designs, they offer a range of exquisite home furnishings that are sure to make a statement in any space. From vibrant and intricate duvet cover sets to eye-catching wallpaper and upholstery fabrics, their designs bring a touch of whimsy and sophistication to your home. Each piece is meticulously crafted, showcasing the brand's commitment to quality and attention to detail. With a fusion of traditional and contemporary elements, creating a truly distinctive aesthetic that is both timeless and daring. Transform your living space into a haven of creativity and individuality with the extraordinary designs of Timorous Beasties. Explore the collection today and let your imagination run wild.
BED LINEN
Timorous Beasties luxury bed linen draws its inspiration from the beauty of nature, which sees blooming botanicals and vibrant wildlife flourish on luxurious 220 thread count cotton sateen. Presented in a rich colour palette including teal, tropical green and deep red the bed linen collection effortlessly brings drama and style to the bedroom.
Showing the single result