We are delighted to share with you the new Jones Wooden Bespoke Painted Curtain Pole Range 'In Any Colour'. If you're trying to match to a particular feature wall colour or to an accent colour in your interior; your search is over!  It is also great if you are co-ordinating your curtain pole with painted furniture or kitchen units and can't quite find a curtain pole in the right shade to complete the look of your room.  We know there are 50 shades of white, let alone grey!
The Jones poles are fantastic quality and ones we are very proud to be selling.  The poles are all hand painted and finished in Jones' workshop in Nottingham.  Attention is paid to every detail to deliver a truly beautiful product to you.
Simply choose your pole length and finial style, send us any paint colour reference, from any paint supplier and Jones will create your unique colour vision.
This pole can be cut to your exact size for a small charge of £4.50.
Due to the bespoke nature of the service the lead time will be slightly extended to 2-3 weeks to ensure your perfect pole is created.
Please watch our YouTube video for more information.
Click here to take you to the Bespoke Paint Service
View the full range of Jones Interiors Wooden Curtain Poles here!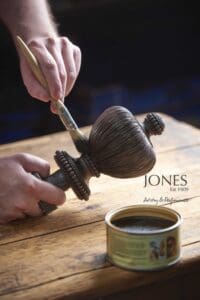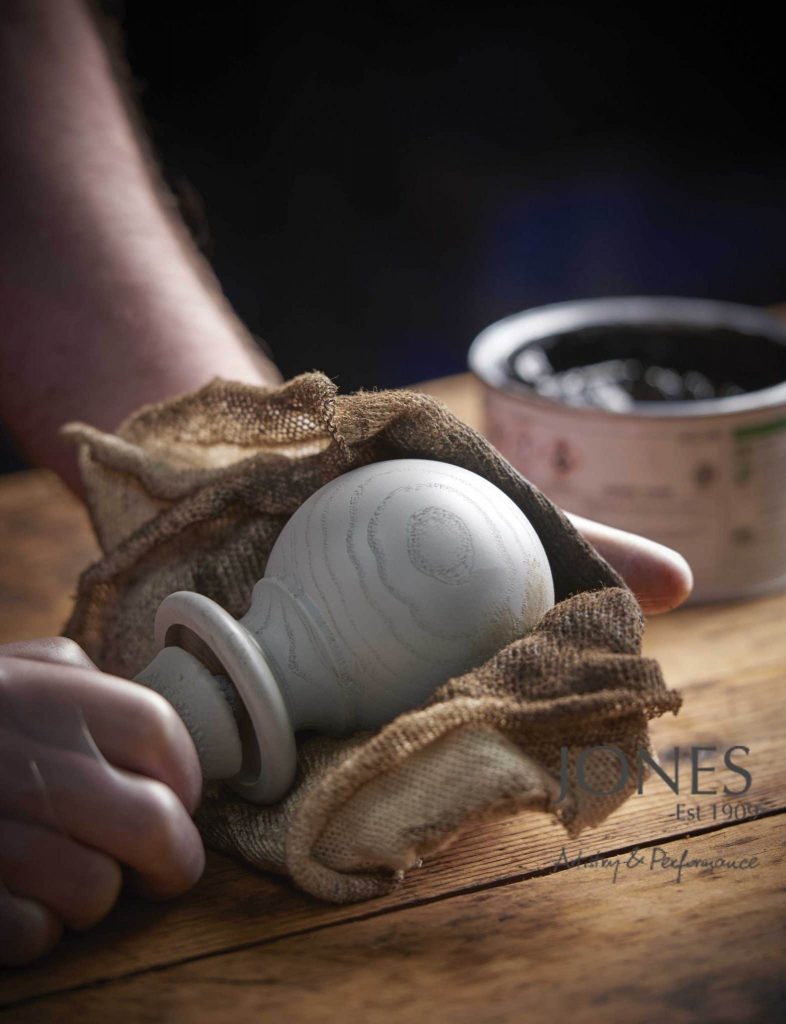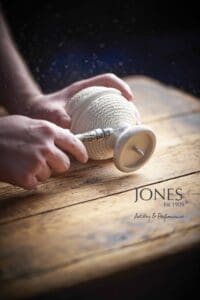 Jones' handcrafted team create stunning curtain poles & accessories, all designed and made by their skilled craftsmen in Nottingham.  Each and every element is lovingly painted and finished by hand, whether it's a stocked item, made to order or bespoke colour painted curtain pole especially for you!  Their extremely experienced craftsmen paint, stain and polish each pole using techniques perfected over generations.
Jones offer an extensive range of beautiful handcrafted curtain poles in different diameters and colours to suit different room sizes and to suit different room styles.  See below for more information on their specific handcrafted ranges:
Jones 30mm Cathedral Curtain Poles – 4 finial styles are available in 4 colours as standard.  The colours are layered and contrasted by hand to give a rich, aged appearance.
Jones 40mm Hardwick Curtain Poles – this range offers 4 standard colours that work well in both traditional and contemporary homes.  This range uses ethically sourced wood from Italy and offers 4 different finial styles.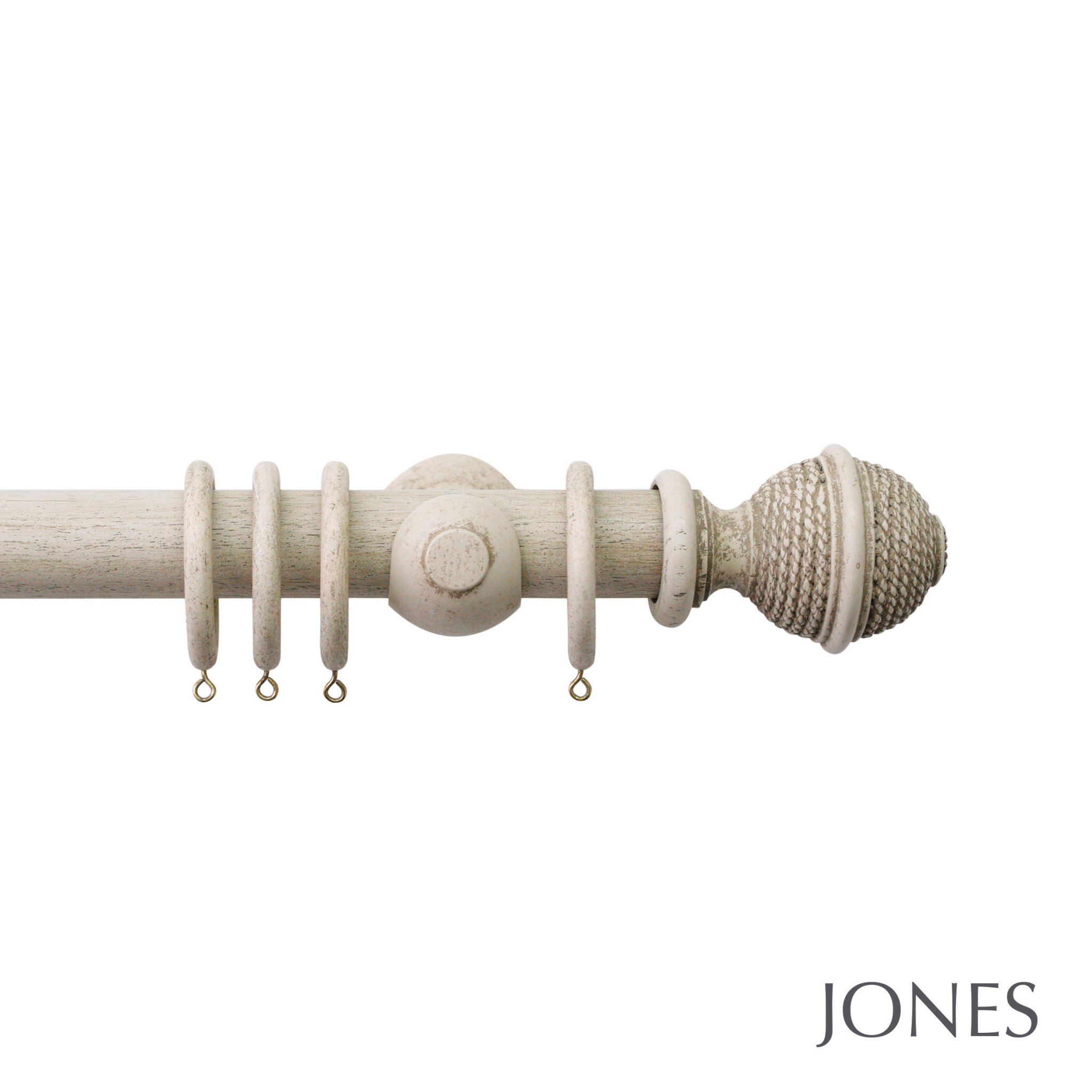 Jones 40mm Seychelles Curtain Poles – Seychelles offers a striking range of 6 pastel shades in a matt paint finish.  The beautiful colour tones work well in contemporary and traditional homes, and are perfect if you want to create a coastal look.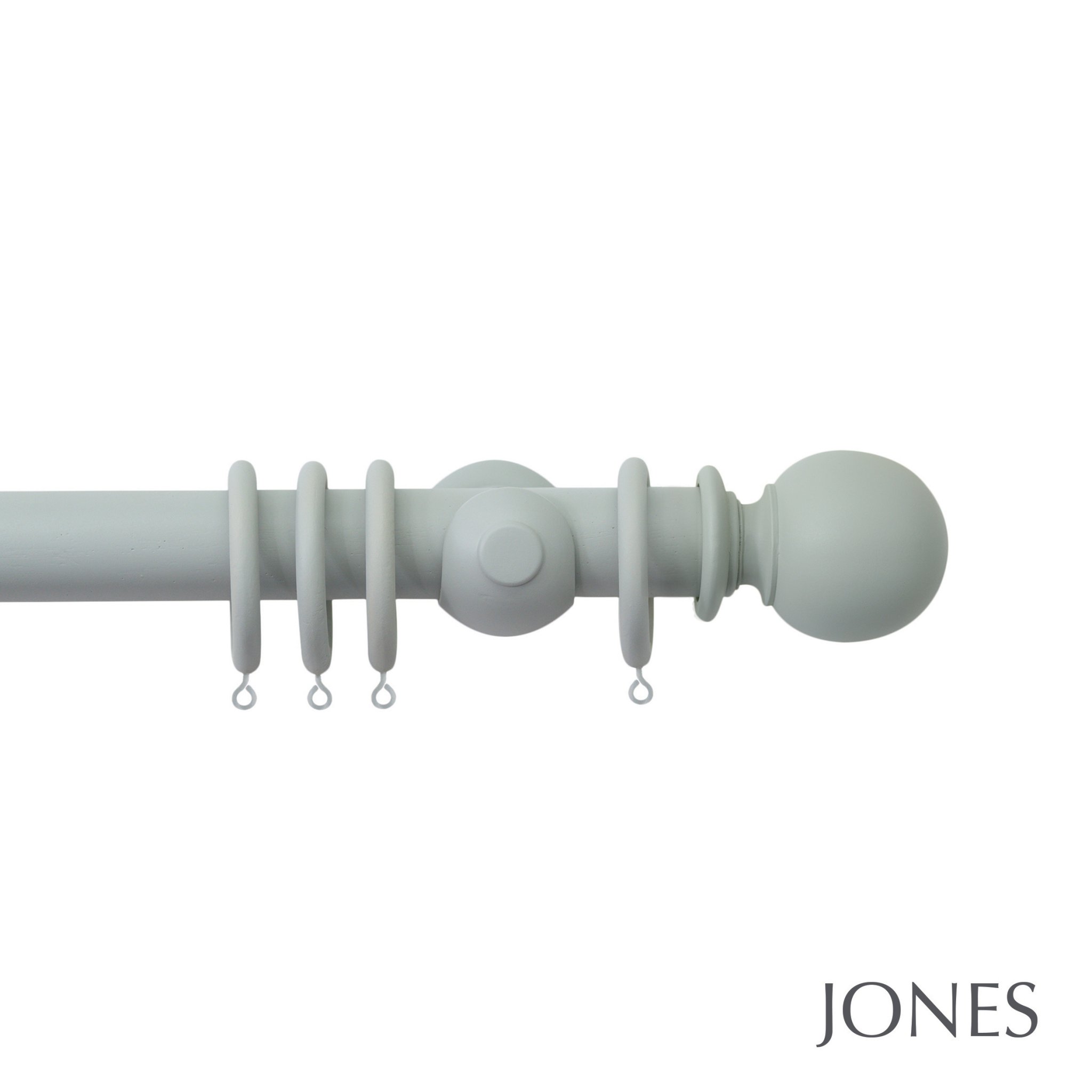 Jones 50mm Florentine Curtain Poles – this very popular curtain pole collection encompasses style and elegance using traditional finishes applied by the skilled craftsmen. 6 finial styles are available in 6 standard colours and will give the wow factor to any room.  Fluted poles are also available in this range, along with the standard poles.  You can also order acanthus style brackets to complete the look.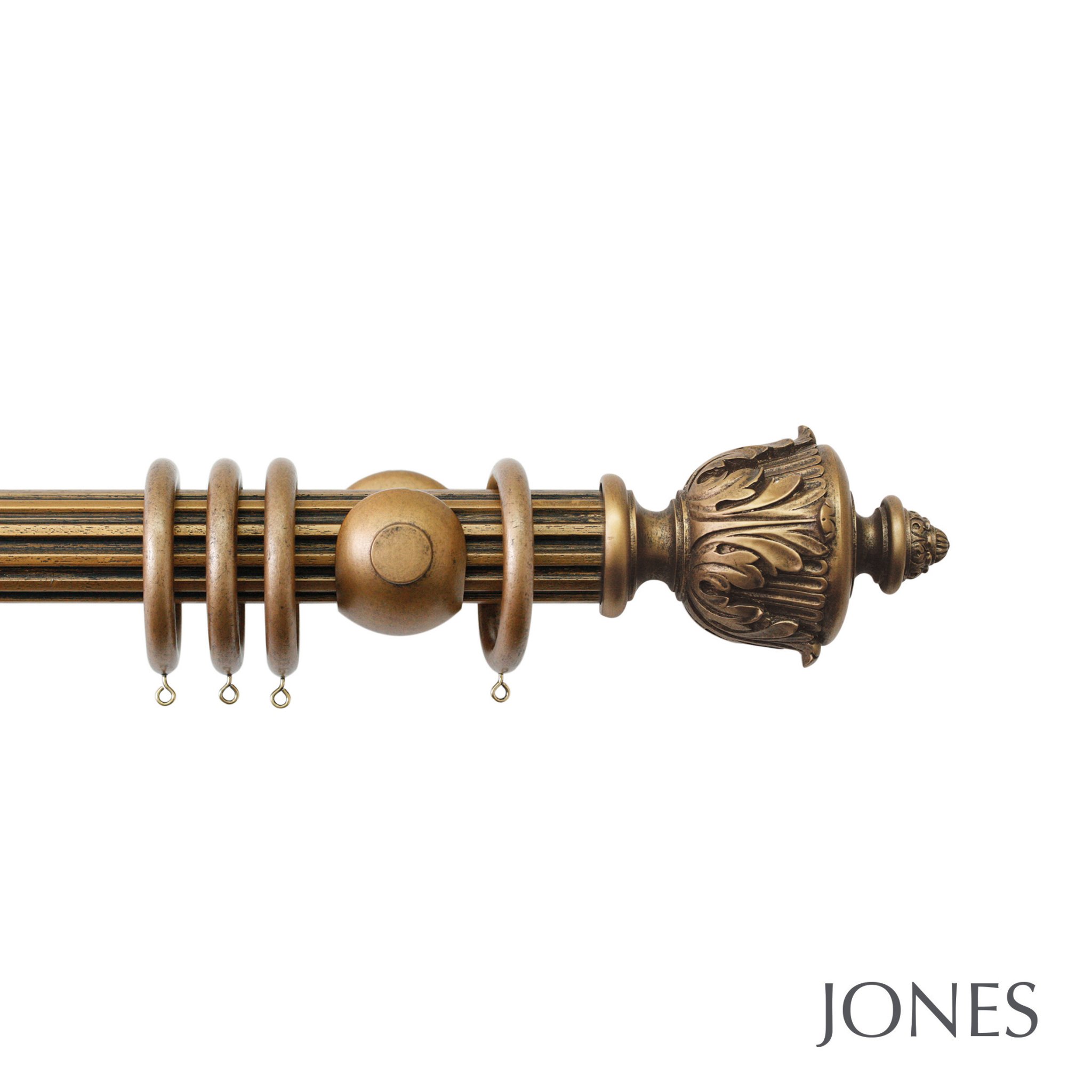 Jones 50mm Estate Curtain Poles – this is a new addition to the Jones portfolio of wooden curtain poles.  The extensive range of 12 colours mirror the most popular interior decor colours trending now.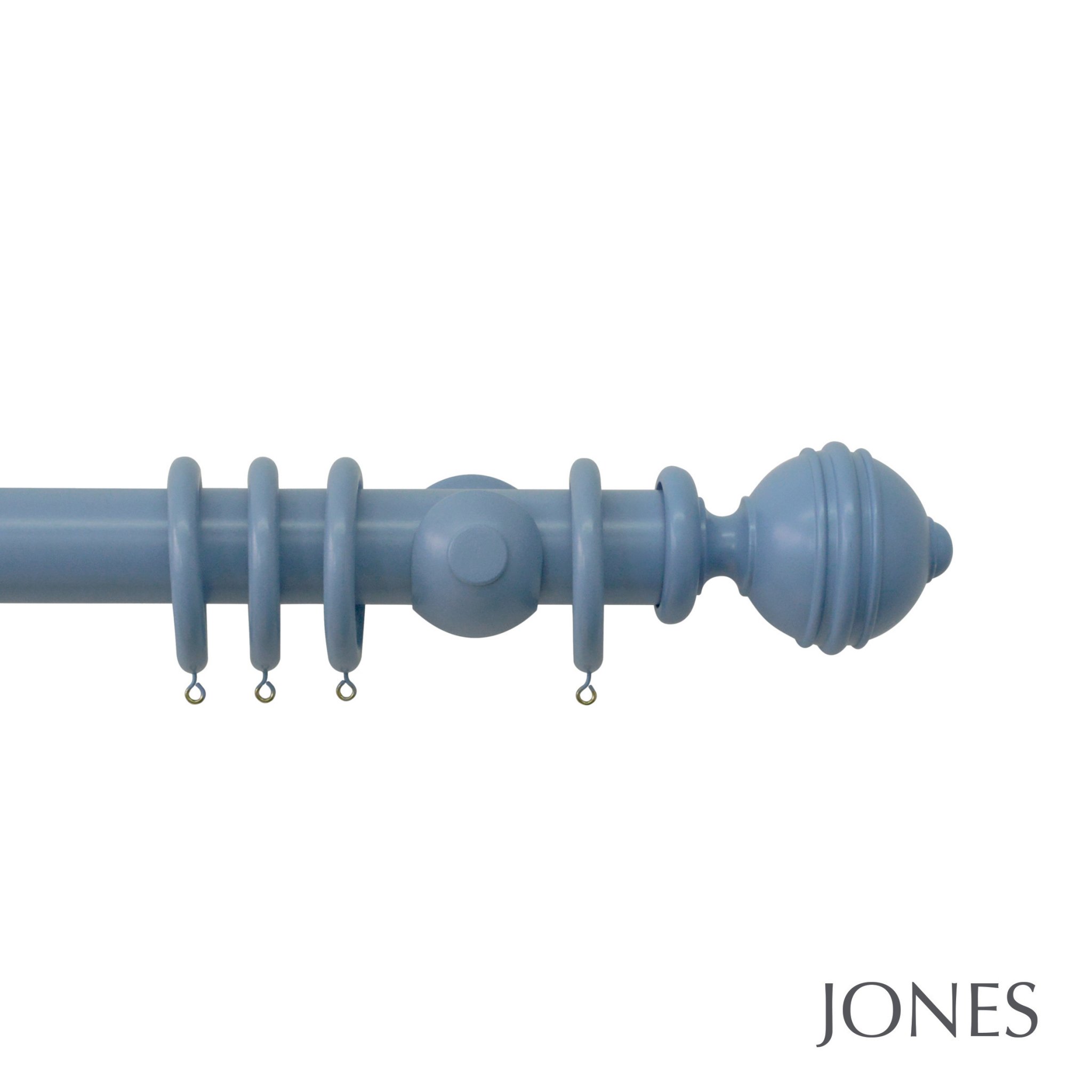 Jones 50mm Oakham Curtain Poles – this solid ash collection is stained by hand, encouraging the grain of the wood to become visible.  Every component comes alive with its own unique look and is perfect to create a natural sophisticated look.  8 standard colours are available with a choice of either a ball or cone style finial.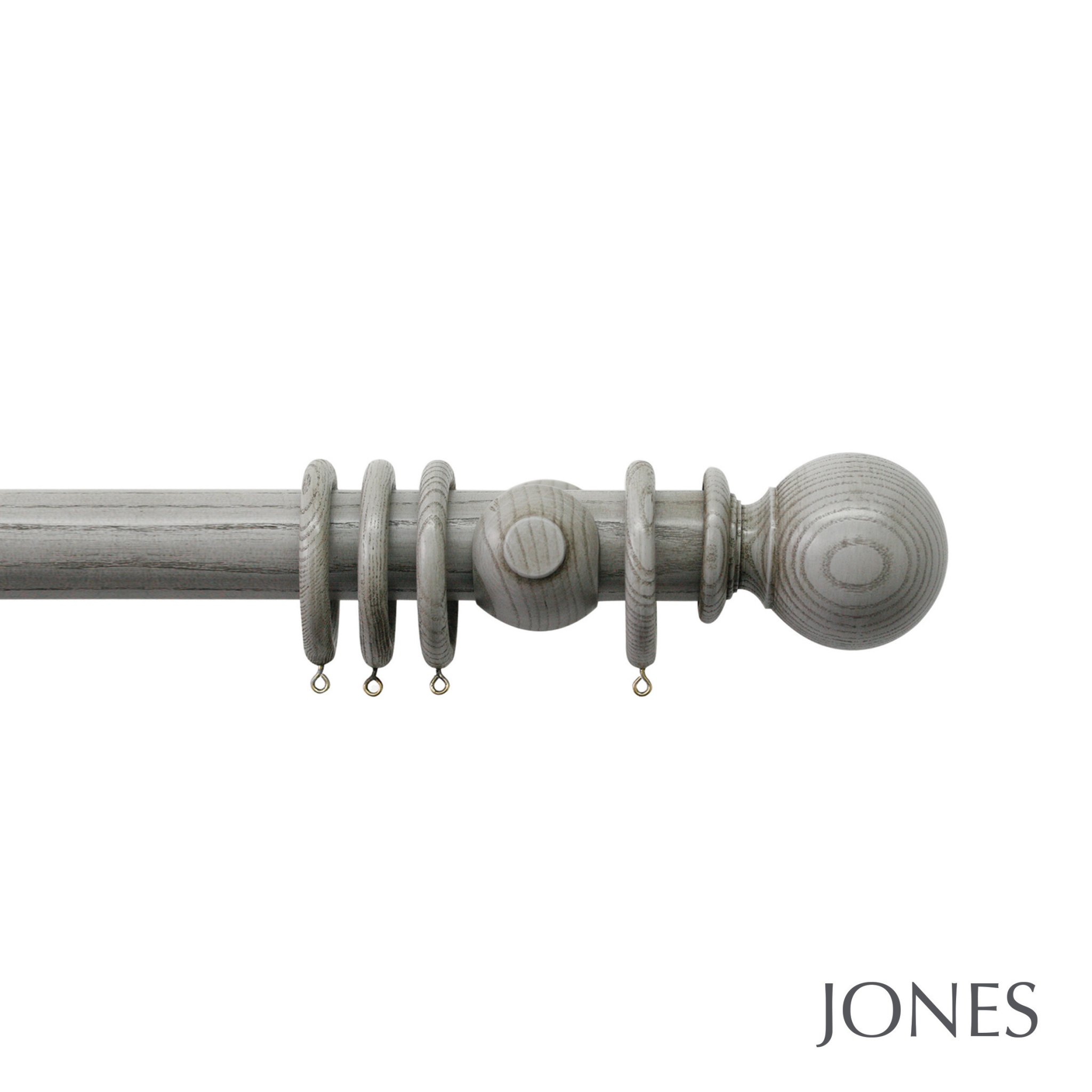 Jones 63mm Grande Curtain Poles – if you want to make a statement at your window treatment this is the curtain pole range for you.  3 Grande finial designs available in 7 fabulous standard colours all finished by skilled craftsmen.  This really is a superb range of premium curtain poles that will impress.  Perfect for rooms with tall ceilings, extra wide windows or where heavy, rich curtains are being used.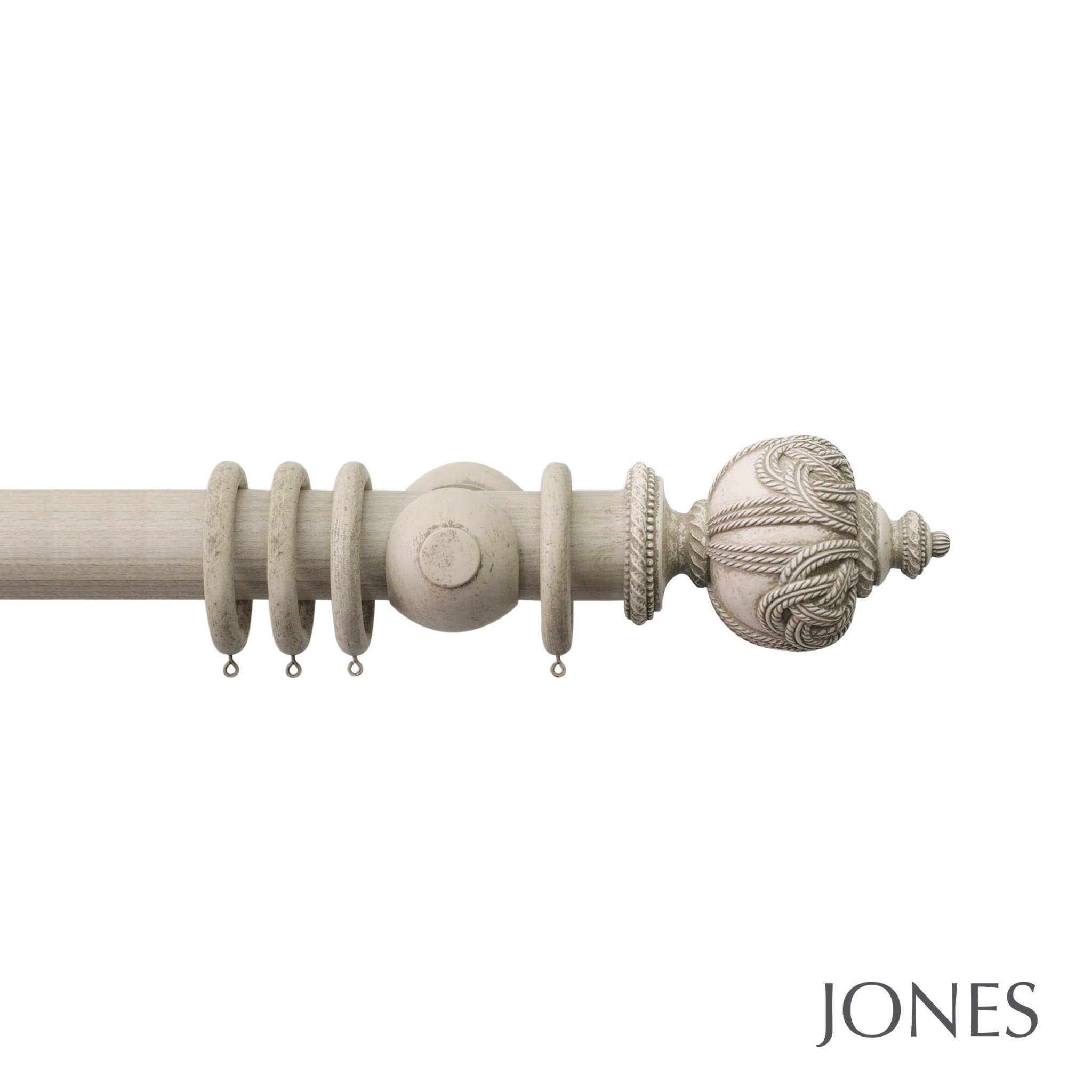 SaveSave
SaveSave
SaveSave
SaveSave
SaveSave
SaveSave
SaveSave