Give your bedroom a stylish update with the classy Tess Daly homeware collection, made in collaboration with Clarke & Clarke. Elegant and tasteful, this gorgeous range features an array of bedding, cushions and throws, all beautifully designed in order to bring a luxurious charm to your room. Lose yourself in the indulgent textures and on trend palettes of each piece, perfect for transforming your space into a comfortable and calming retreat.
Popular in choice, the glamorous Tess Daly range has also seen a touch of newness. Explore some fresh bedding and cushion designs, newly launched for Spring Summer 2022. Shop the full Tess Daly homeware collection here.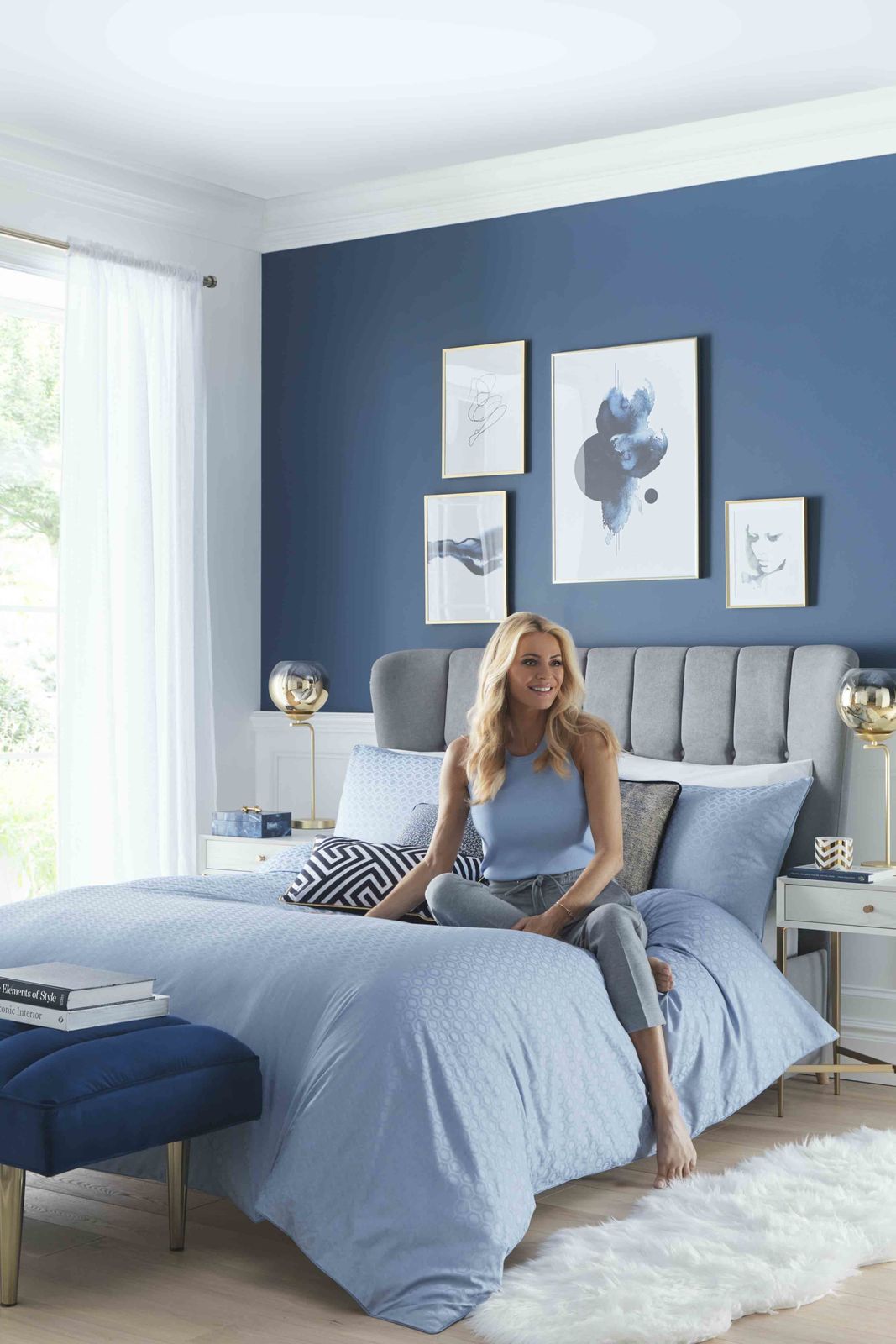 Bedding
Enter a world of calm and relaxation with the stunning Tess Daly duvet cover and pillowcase sets. Featuring a plethora of subtle patterns and sumptuous plains to more statement geometrics, these exquisite bedding designs offer the perfect dressing for any bed.
For a real design feature, we absolutely love the new Tess Daly Galaxy bedding. Chic and contemporary, this stunning polycotton bed linen will bring an air of comfort and cosiness to your bedroom for a restful night's sleep. The abstract design of painterly swirls is truly mesmerising, and the rich colour works beautifully to create a stylish edge.
The charming new Hexagon bed linen is also a fantastic choice for a modern design scheme. Drift off with the design's subtle honeycomb weave, pure cotton composition and soothing Twilight colour way. The Tessalated shapes of the Topaz bedding, now available in Silver, also work well for a contemporary look, fitting seamlessly with our Geometric design trend.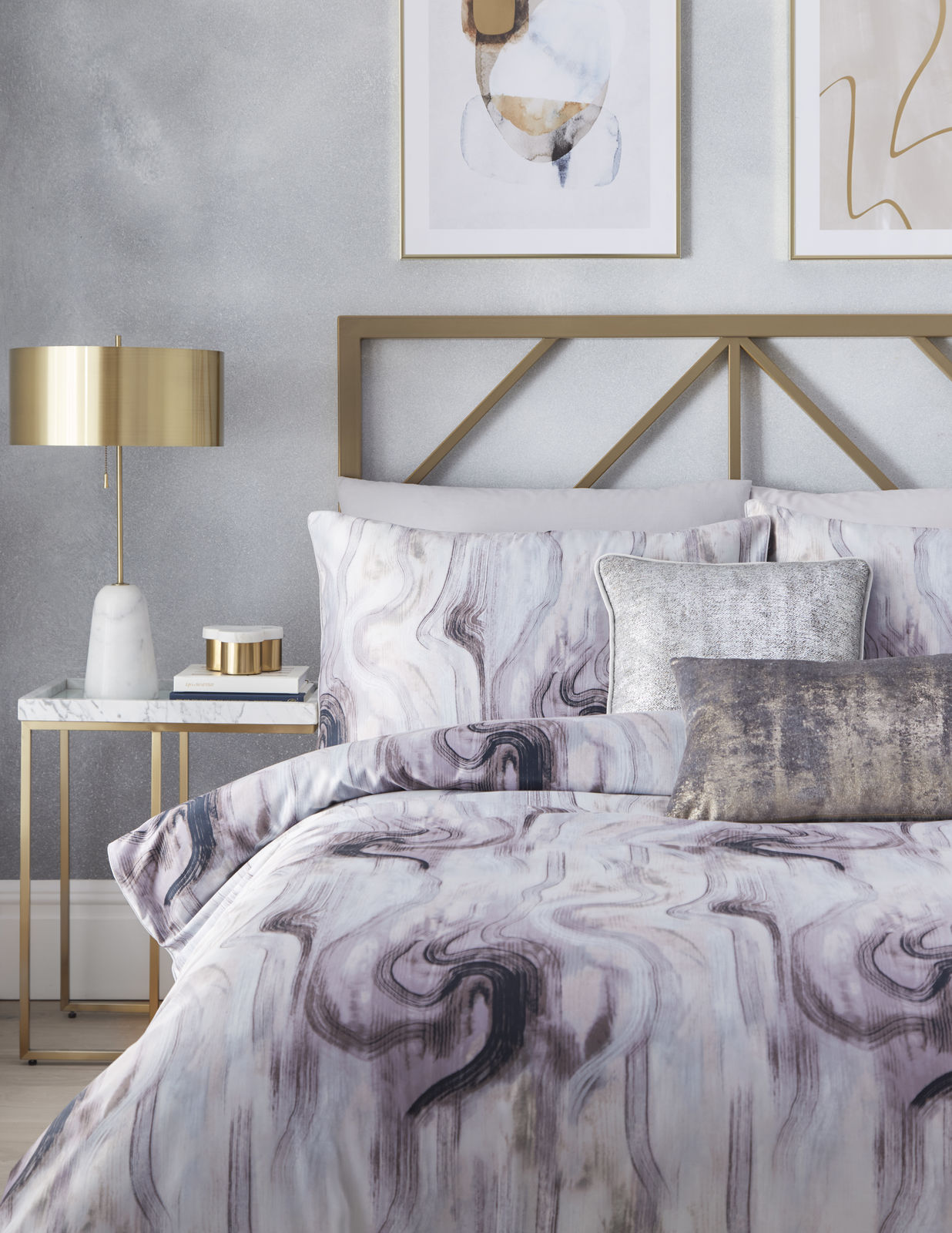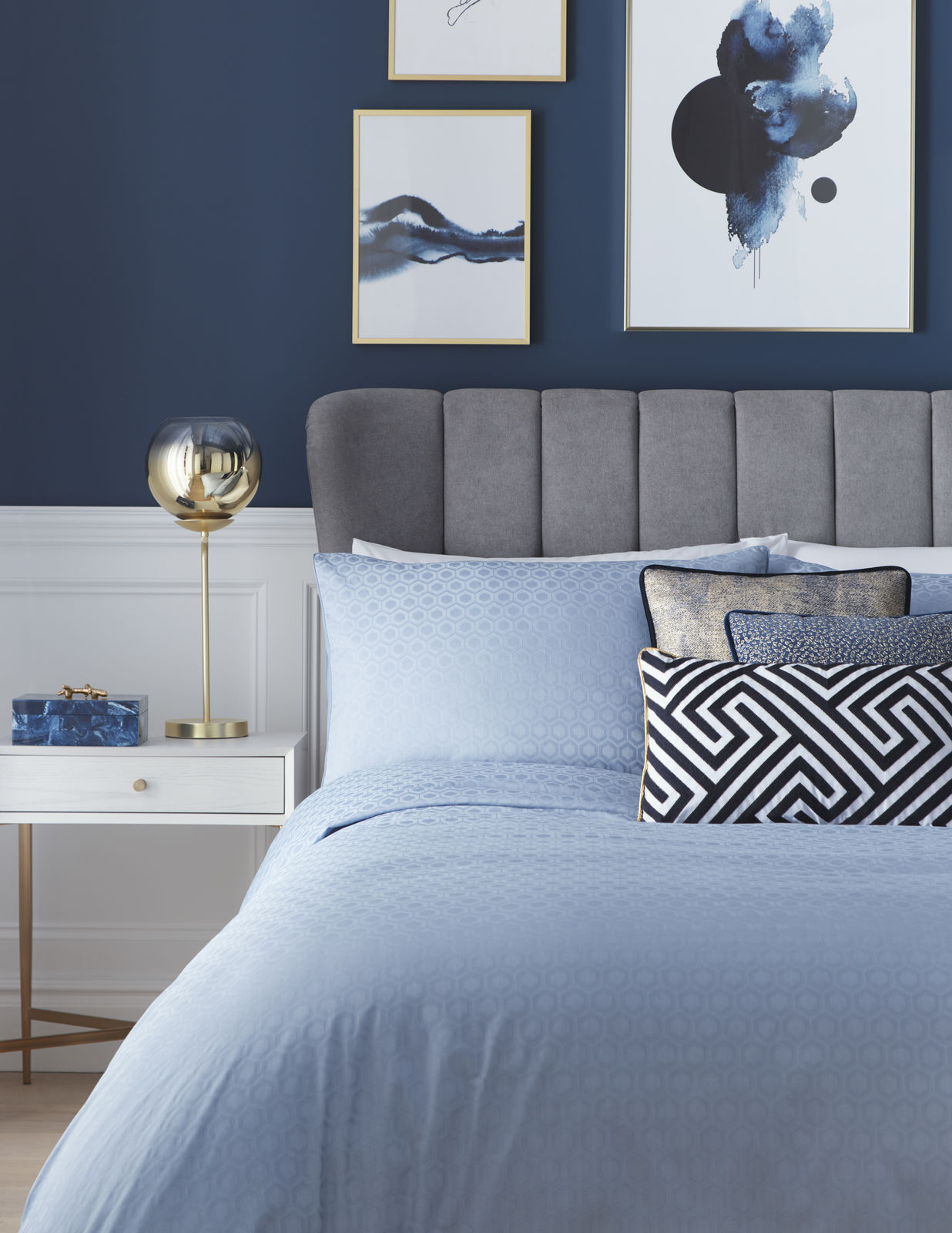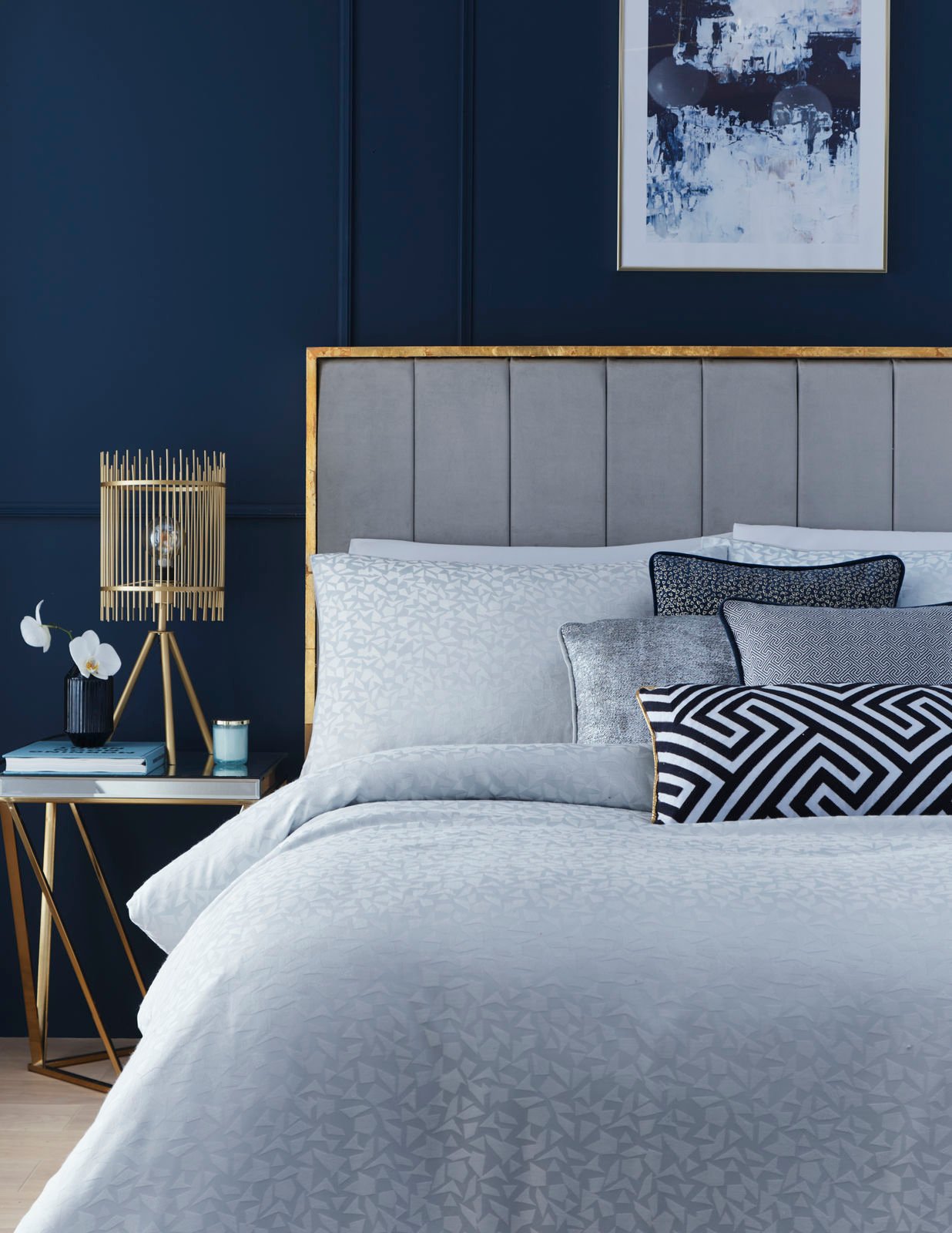 Each new addition to the Tess Daly bedding range also comes in a reusable fabric tote bag. This provides a more eco-conscious alternative to plastic packaging as we all work towards a more sustainable future.
Cushions
Whether you're looking to accessorise your bed or accentuate your sofa, the Tess Daly cushions offer the perfect finishing touches. Beautiful and ornate, this superb range oozes style and sophistication to really elevate your overall scheme. Luxuriate in an exquisite choice of cut velvets, embroideries, sequin/metallic detailing and faux Mongolian fur cushions, boudoirs and bolsters.
The Tess Daly cushions showcase a plethora of patterns and designs, both subtle and bold to suit your taste. Discover spots, stripes, geometrics and sumptuous textures to delight the senses. Designed to complement the bedding range, each piece is curated to reflect current interior trends, with rich Midnight and Monochrome tones featuring aside muted blush and neutral shades.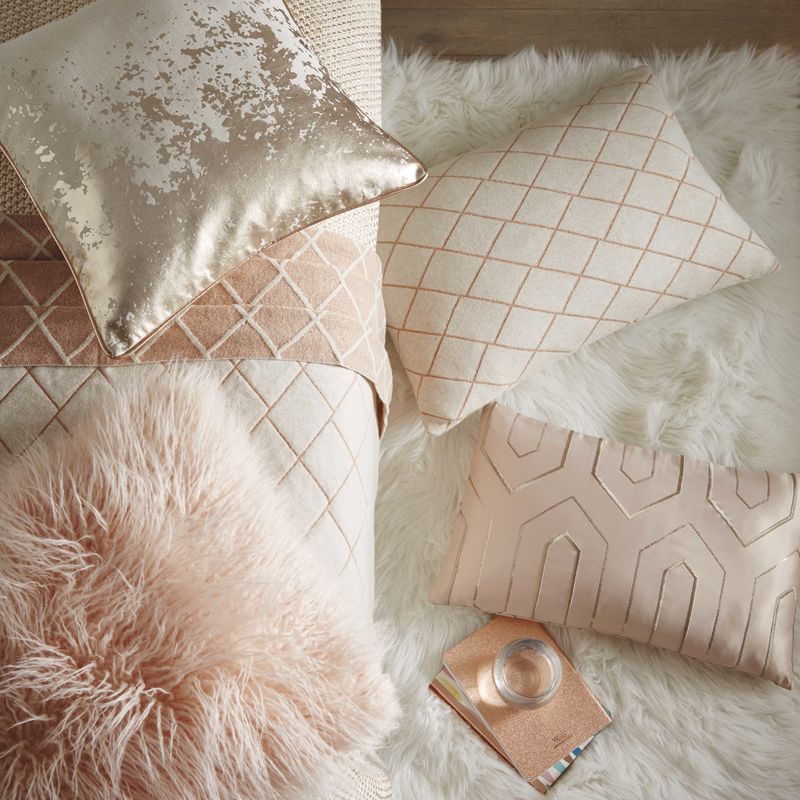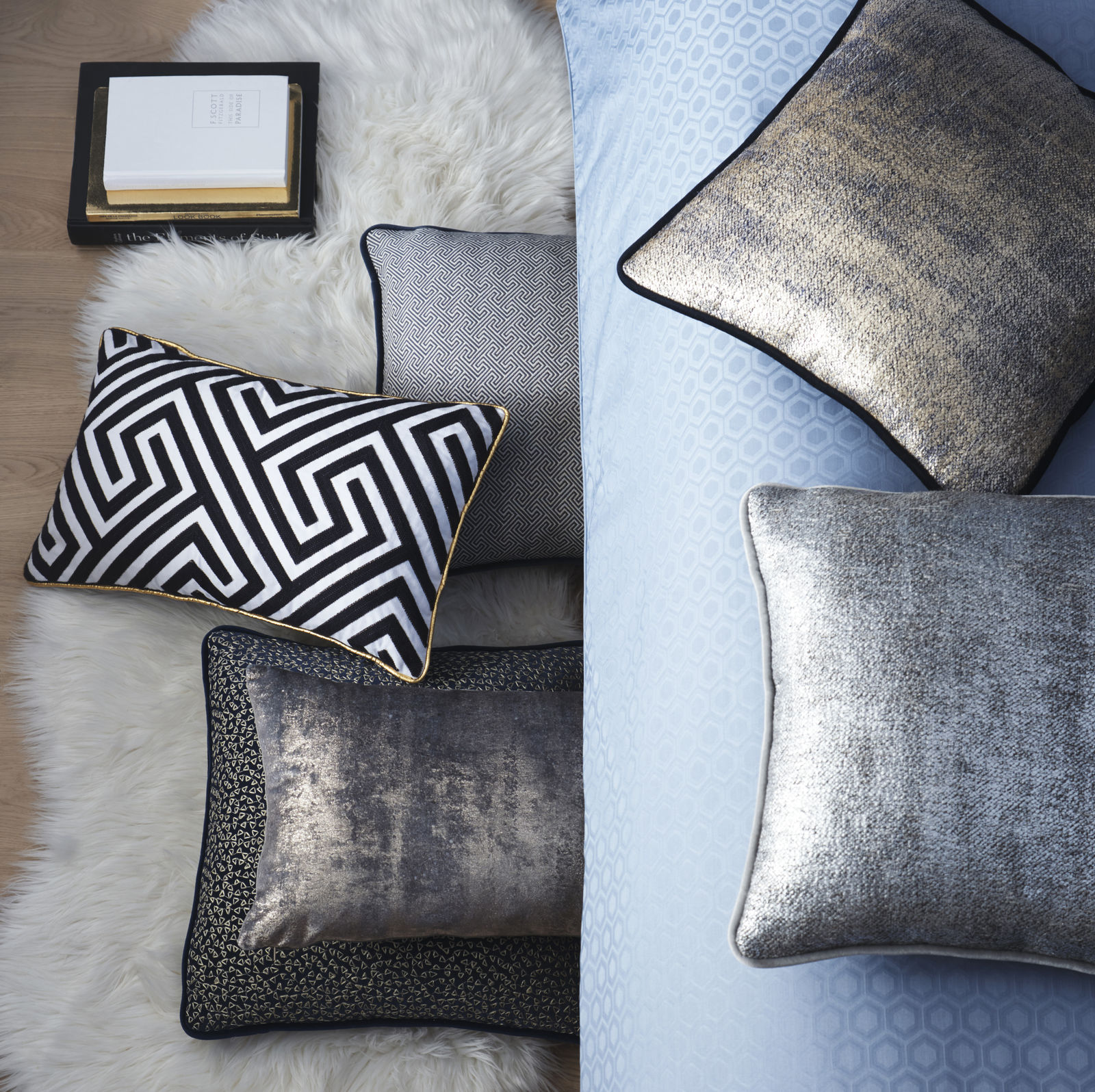 The latest additions to the Tess Daly cushion range are just superb. The new Mercury and Opal cushions feature elegant, small scale geometrics in a Midnight colour way, complete with piped edging and a soft velvet reverse for added luxury and comfort. If you'd prefer something a little more striking, the exuberant Tessellate cushion is a real showstopper that can transform your bed into a real design feature.
We absolutely adore the new Saturn and Venus designs. Glamourous and sophisticated, these classy layering pieces offer an indulgent metallic shimmer for a touch of understated elegance. They also add texture and interest, therefore sitting well within our Modern Luxe and Showhome Chic interior design trends.
Throws
To complete the look, layer your soft furnishings with a beautiful Tess Daly throw for added comfort and warmth. Featuring a tight range of designs from metallic knitted throws to deep geometrics, the selection truly complements other products in the Tess Daly homeware range for complete style and luxury. Explore the full range here.
Overview
The Tess Daly homeware collection is the perfect go to for adding a touch of class to your home. Whether you drift off to the comfort of the luxurious bed linen or layer up with a gorgeous cushion accessory, this range will certainly lift your scheme with its stylish designs and trendy tones for the ultimate room update.
For design inspiration and ideas, please see our selection of Trend Guides. If you have any questions or would like any advice on this beautiful range, please do get in touch.
Email: sales@thehomeofinteriors.co.uk or call us on 01590 615775.
Follow us on Instagram and Facebook: @myhomeofinteriors