The Little Greene Paint Co. Paint and Paper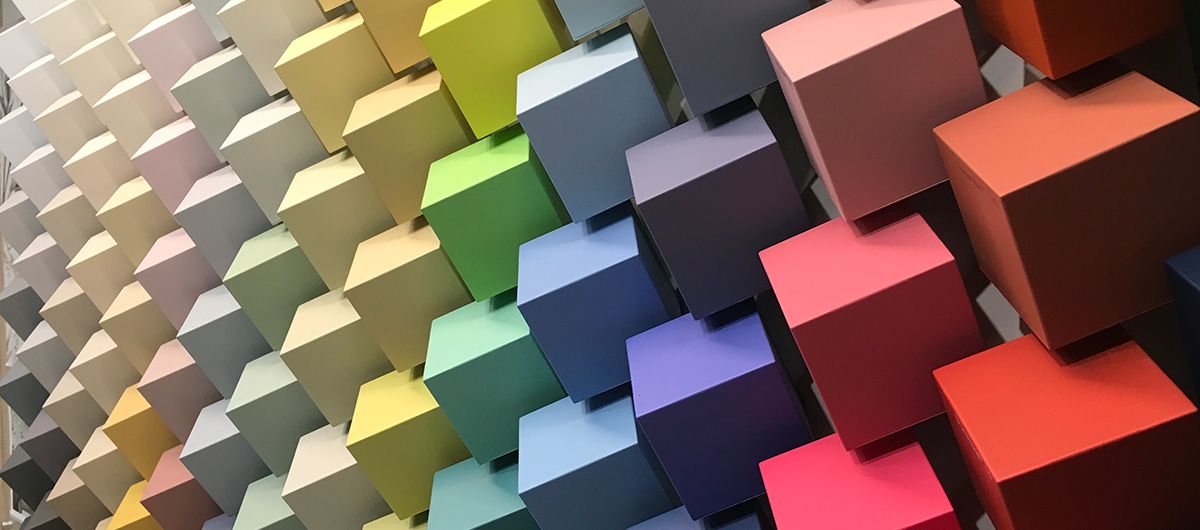 Introductory offer 10% off first purchases of Little Greene Paint and Wallpaper.  Enter 10%OffLittleGreene at the checkout (discount doesn't apply to sample pots).
We are delighted to be offering the full portfolio of Little Greene paints and wallpaper on our website.  For colour inspiration and ideas we would highly recommend the Little Greene Book of Colour.  This book is a handy reference to help you navigate the science of colour and ensure the colours you choose work together, whether a harmonious co-ordinating colour or a bold accent colour.
Where relevant, we have included images on the product pages of co-ordinating colours and suggested colour schemes to help you co-ordinate paint colours with confidence and ease.  If you have any questions or need any advice please do give us a call and we'd be delighted to help you.
Little Greene paint collections bring together the most useful and beautiful luxury paint colours from all the key periods in the history of decoration.
Browse the colour families and order 60ml sample pots of our Absolute Matt Emulsion paint colours to test in your home. Testing our luxury paint colours in your home is the perfect way to choose paint colours that go together with the light and feel of your space.
For more detailed information on the different types of paint, try shopping by finish.
The Little Greene wallpaper collections employ specialist printing methods on the finest grade papers to give the wallpapers their sophisticated textures, rich depths of colour, elegant appearance, durability and longevity.
All colour-ways have associated paint colours from the Little Greene Colours of England palette to help you create the perfect look.  All these colours are detailed for you on each product page as accessories.
View the wallpaper collections, buy on-line and order free A4 samples.
Showing 1–20 of 400 results
Our Intelligent paint finishes are the smarter choice for your home and family, these breakthrough paints are quick and easy to apply and, being completely washable, they can be used with utmost confidence on most surfaces.
All Intelligent Paints are:
Water-based
Fully washable
Extremely tough
Certified child-safe
Environmentally-friendly
Dry in 2-4 hours
Suitable for brush or roller application
Intelligent Matt Emulsion
Intelligent Matt Emulsion is Little Greene's ground-breaking paint – it's matt, environmentally-friendly and completely washable. This makes it suitable for all areas of your home including kitchens, bathrooms, children's rooms and high-traffic hallways.
Environmentally-friendly
Water-based
Washable
Great for walls & ceilings
Can even be used on woodwork and radiators
Certified completely safe for children's rooms and furniture ('Toy Paint Regulations' BS EN71-3:2013)
Gloss level – 5% (very matt)
Covers approx 14 square metres per litre (one coat)
Available in all colours
Available in 3 tin sizes – 5L, 2.5L and 1L
Intelligent Eggshell
An elegant low sheen finish, perfect for interior woodwork, and walls where total scrubbability is desired.  Formulated to resist moisture, staining and general wear and tear, Intelligent Eggshell has a tough yet subtle finish and is a superb paint for woodwork and kitchen & bathroom walls.
It will give tremendous service in a busy home and is an ideal solution for those who want durability with a soft, low-sheen finish.
Environmentally-friendly
Water-based
Fully washable
Suitable for most surfaces including walls, woodwork and primed metals such as radiators and pipework
Certified completely safe for children's rooms and furniture ('Toy Paint Regulations' BS EN71-3:2013)
Gloss level – 15% (low)
Covers approx 14 square metres per litre (one coat)
Available in all colours
Available in 3 tin sizes- 5L, 2.5L, and 1L
Intelligent Satinwood
An ultra-tough, low maintenance, water-based, satin-finish wood paint suitable for painting kitchen cabinets, wooden furniture (for example chairs, tables, wardrobes), wooden trims and walls. Intelligent Satinwood is extremely hard wearing and able to withstand the many knocks delivered to kitchen cabinets and wooden furniture! A dream to apply, the paint is dry within four hours so life can continue with very little interruption. It is also washable and low odour, with a sheen level of 30-35%.
Intelligent Gloss
With a sophisticated high-sheen finish, Intelligent Gloss can be used on both interior and exterior woodwork.  A tough, washable paint with a high sheen, Intelligent Gloss is a quick-drying alternative Oil Gloss and is suitable for interior or exterior use.  It is ideal for use on interior woodwork, metals and plaster walls, particularly in rooms which need to be cleaned frequently such as kitchens and bathrooms.
Environmentally-friendly
Water-based
Fully washable
Suitable for interior woodwork, plaster walls and primed metals
Gloss level – 85% (high)
Covers approx 14 square metres per litre (one coat)
Available in all colours
Available in 1L tins
Intelligent Exterior Eggshell
A high performance, self-priming opaque wood finish with excellent penetration, making it one of the smartest choices for exterior joinery.
Available in all colours
Virtually odourless
Extremely durable, flexible finish
Inhibits mould and algal growth
Weather resistant and completely washable
Suitable for all exterior woodwork
Can also be used on suitably primed metalwork
Self-priming on new and bare wood
Surface dry in hours, recoat in 16 hours
Available in 2.5 & 1 Litre
Low Sheen (15%)
Intelligent Floor Paint
This revolutionary water based, quick-drying paint is specifically formulated for all wooden and concrete floors and interior woodwork within the busy home. Easy to apply and, unlike oil-based alternatives, low odour and dry within four hours, Intelligent Floor Paint is durable and washable, with a sheen level of 30-40%. No more waiting overnight for the floor to dry, or complicated logistics whilst waiting for stairs to dry – life can continue virtually seamlessly with this Intelligent alternative!
Intelligent ASP
Our revolutionary water-based 'All Surface' Primer Undercoat is capable of preparing interior and exterior surfaces for painting. Designed to support any of the Intelligent finishes on virtually any substrate, including: wood, metals, tiles, glass, melamine and most plastics including uPVC, combined with a speedy two-hour drying time, make this robust primer the go-to preparation for projects that need to be completed quickly. With a low sheen of 5-8%, it is available in a wide range of colours.