We are delighted to be offering the Portfolio range of roller blinds from Prestigious Textiles Blinds.  Prestigious Textiles is a leading fabric house, well known for its versatile designs that complement interior design trends and colour schemes.  The roller blinds portfolio has been curated from best selling fabric designs, bringing together a roller blind collection that will co-ordinate with a variety of interior design styles.
Benefits of a Roller Blind
Roller blinds are a popular window dressing as they are simple and unfussy.  When rolled up they are neat and take us less room than a roman blind which can be advantageous if you have a lovely view out of your window or if you wish to maximise the light into your room.  Roller blinds often sit within the window reveal which can be useful if space either side of your window is limited or obstructed by walls or furniture.  Roller blinds are easy to install and clean.  Simply wipe clean with a damp cloth.
Roller blinds are available in a variety of finishes from daylight fabrics to blackout and PVC offering varying levels of shading and privacy.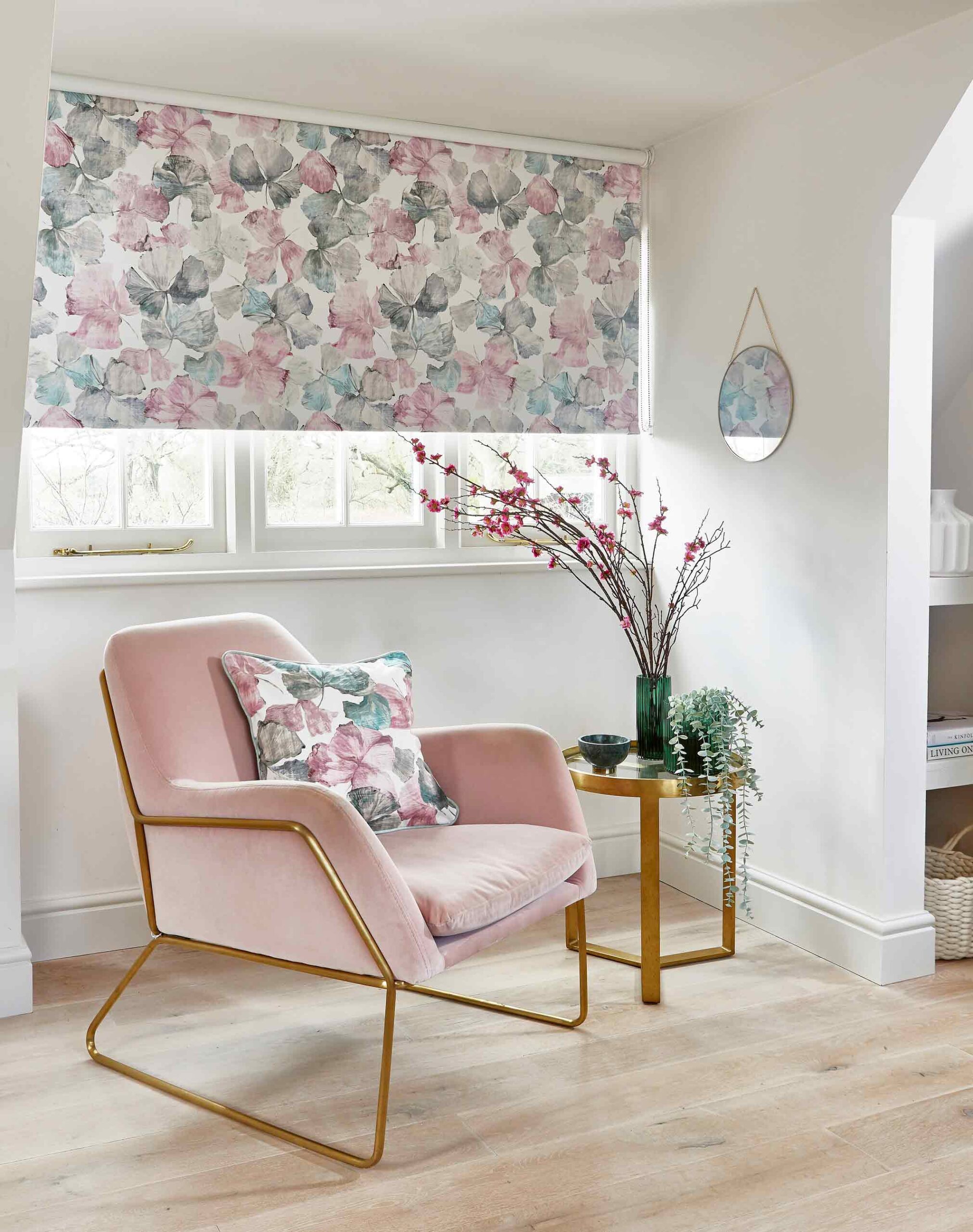 Layering
Layering a roller blind inside a window reveal with a roman blind or curtains on the outside of the window is a popular choice.  This enables flexibility in privacy and shading throughout the day.  Layering window dressings can also help to improve the heat efficiency of your home, reducing drafts and minimising heat loss.
Some of the Prestigious Textiles Roller blind fabrics are also available as a standard fabric so can be made up into roman blinds, curtains or cushions to co-ordinate with your blinds.  Or if you've opted for a patterned roller blind there will be plain fabrics within the Prestigious Textiles fabric collection to co-ordinate beautifully for a cohesive look.
You may wish to consider a daylight roller blind for a bedroom, to allow the light to flood into your room during the daytime, layered with a blackout roman blind or blackout lined curtains to reduce light ingress at night.  Or alternatively if blackout is particularly important layering a blackout roller blind with a blackout roman blind or curtains will help to further reduce light into your room.
Plain Roller Blinds
There are over 50 colours to choose from within the Prestigious Textiles Roller Blind plain fabric ranges.
The Sunrise collection is a daylight fabric letting natural light into your room, ideal for living spaces or layering with a roman blind or curtains.  The Sunset range offers a blackout fabric, ideal for bedrooms.  Please note that although the fabric is blackout there will be some light ingress around the sides and top of the blind.  Layering a roller blind with a roman blind or curtains will further help to reduce light ingress into your room.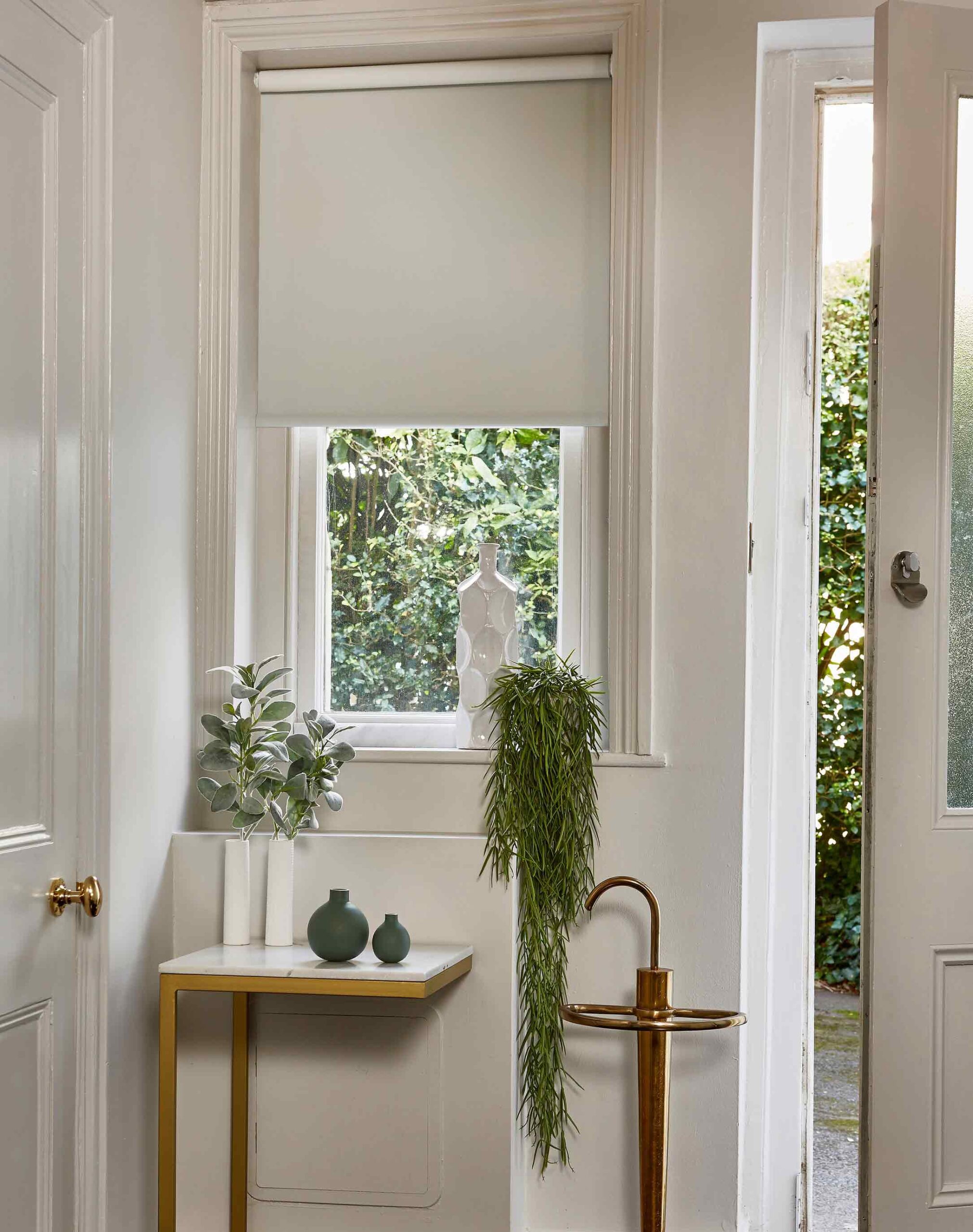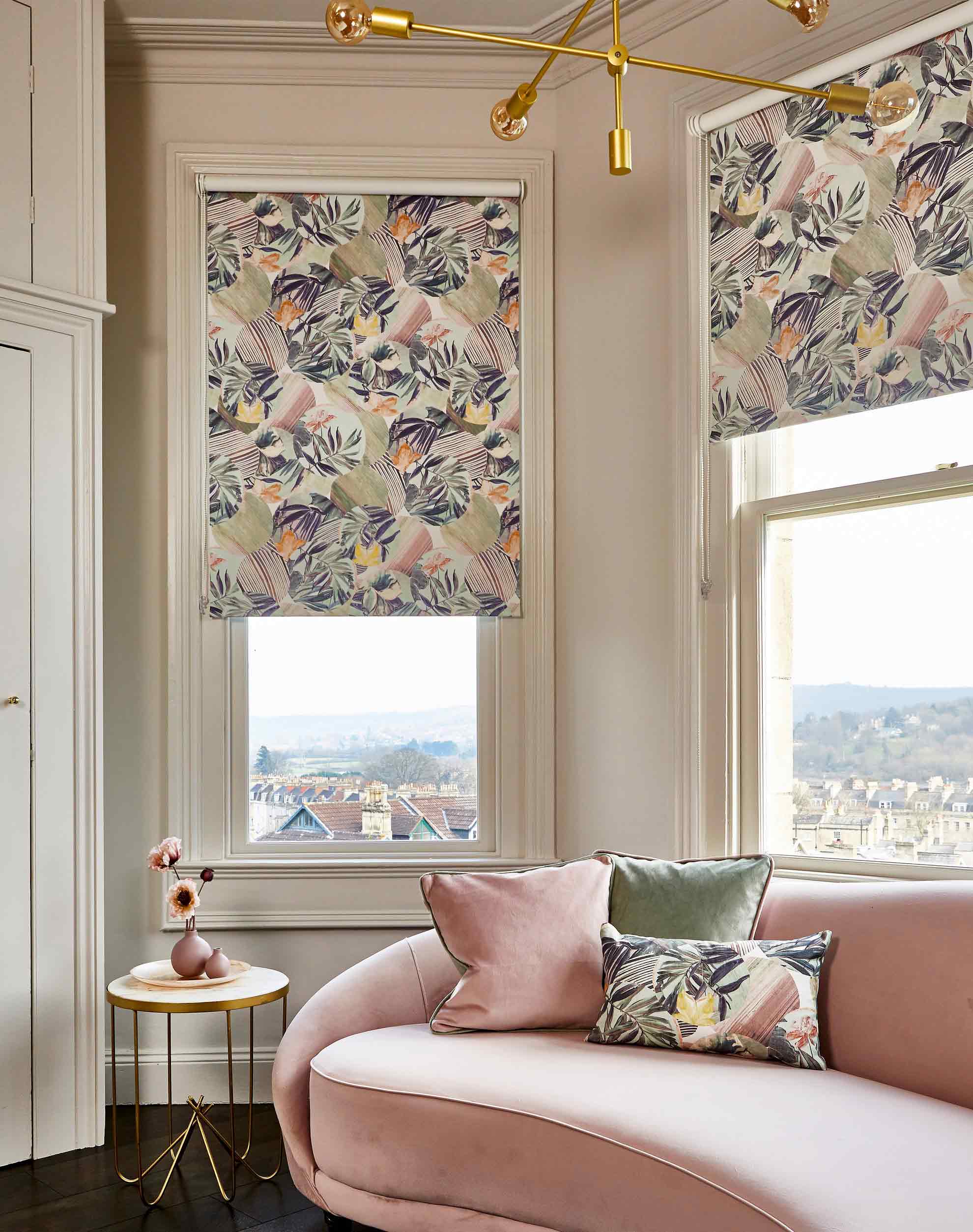 Printed Designs
The printed designs are available in 3 different fabrics:
Standard fabric –  allows light to filter through the fabric and is suited for all living spaces.  This option is semi-translucent, creating a softer finished look to the printed designs.
Blackout – offers complete light protection, perfect for bedrooms and has a subtle texture to add depth and dimension to the print designs.  Please note whilst the fabric will be blackout if you are fitting the roller blind within a recess there will be some light visible down the sides and over the top of the blind.
Waterproof – perfect for bathrooms and kitchens, the water resistant option also has blackout properties and is 100% waterproof offering privacy and durability.  This fabric is also wipe clean.
Please note the colour of the blinds will vary depending on the fabric type specified.  We always recommend a sample is ordered before committing to the full size order.  Samples can be ordered on the 'Fabric Swatches' tab on the product page.  Please include the fabric type you are interested in so the correct fabric is sent.
Trend Guides
To help you refine your search use the search filters on the Prestigious Textiles Blind page.  Alternatively view our Trend Guides for ideas and inspiration.
Bespoke Design Service
To help you pull a room scheme together we offer a complimentary, virtual or face to face, Bespoke Design Service.  Our fabric and colour experts can help refine your fabric search and pull a co-ordinated look together for you, co-ordinating blinds, curtains, cushions, wallpaper and paint for a cohesive look.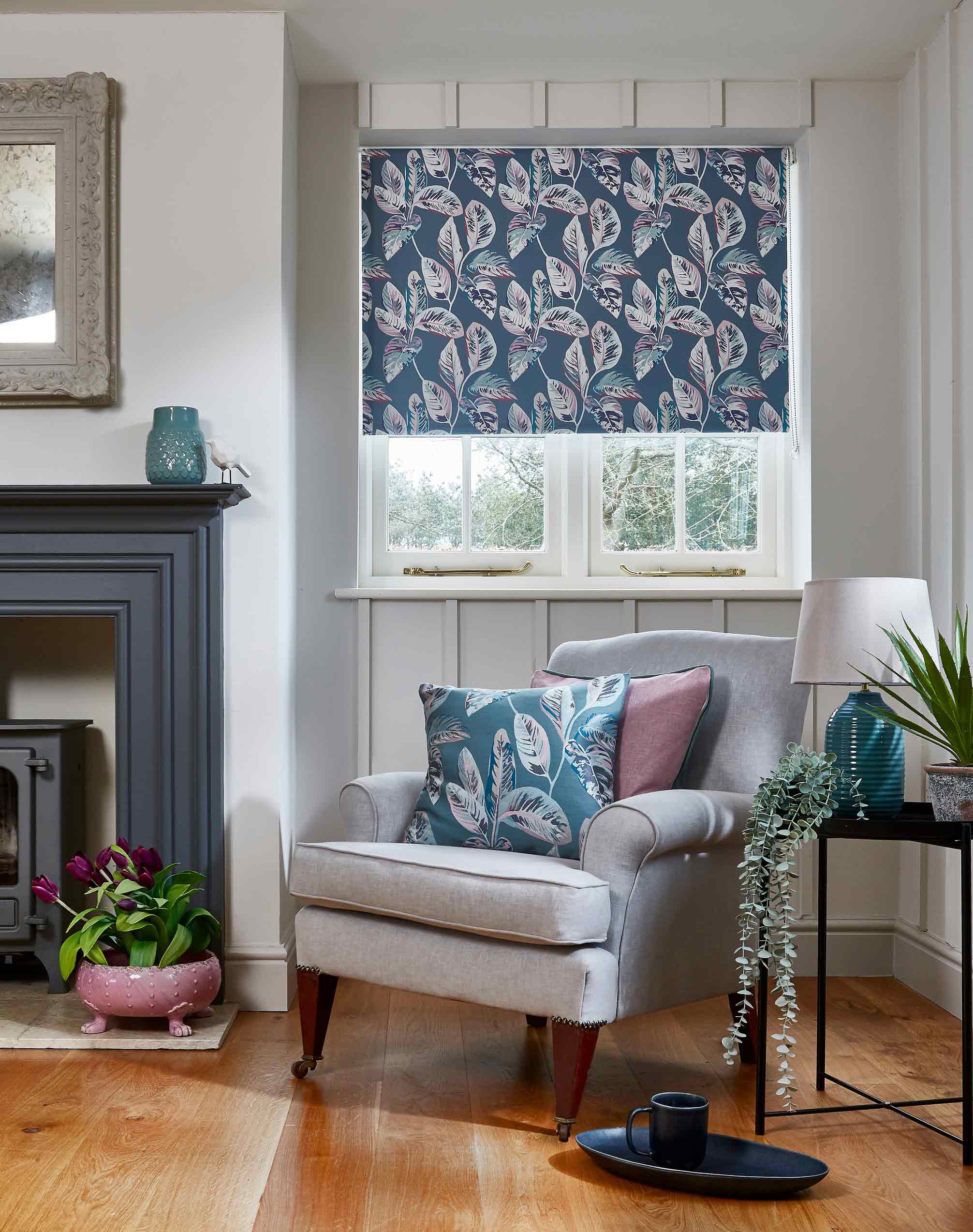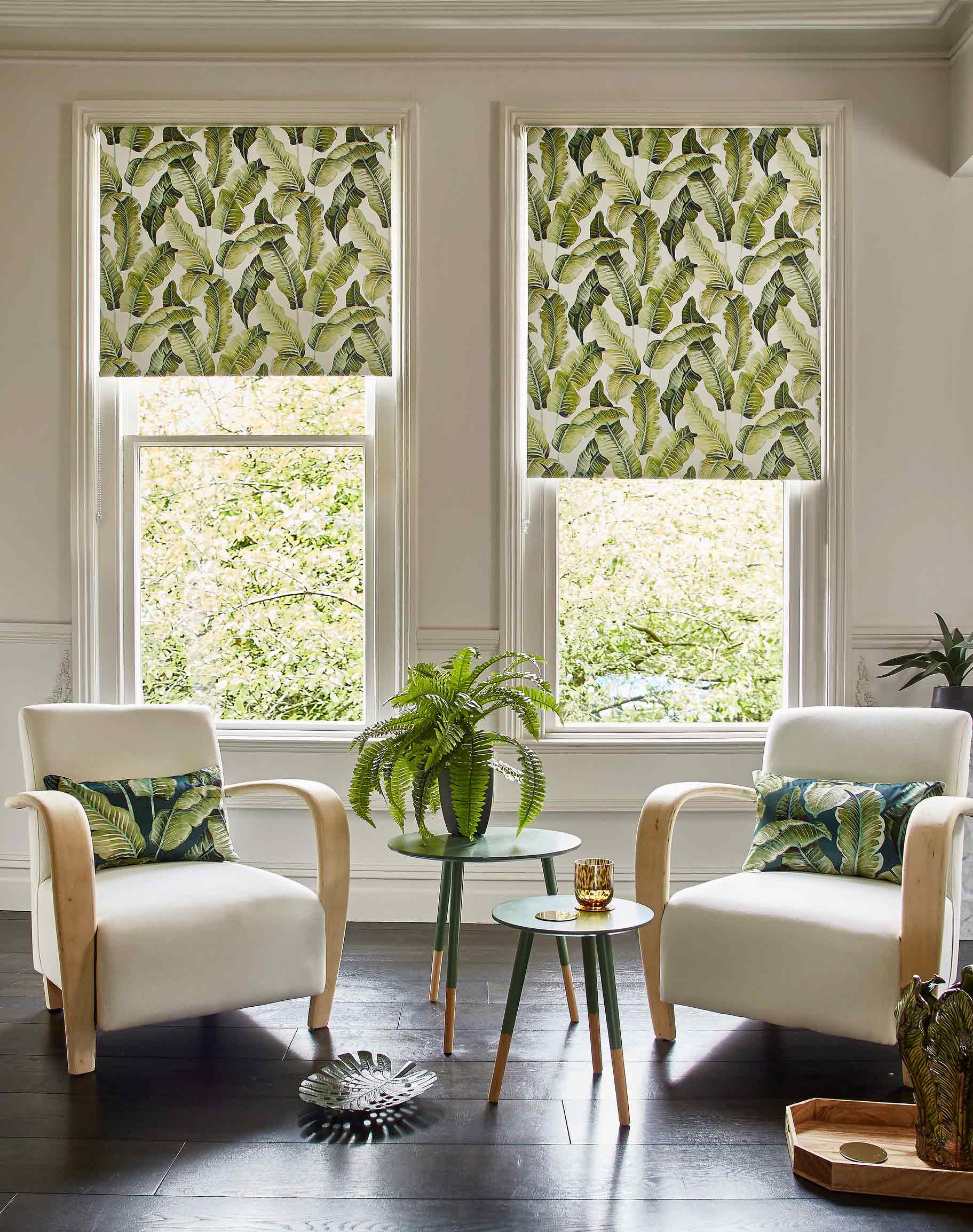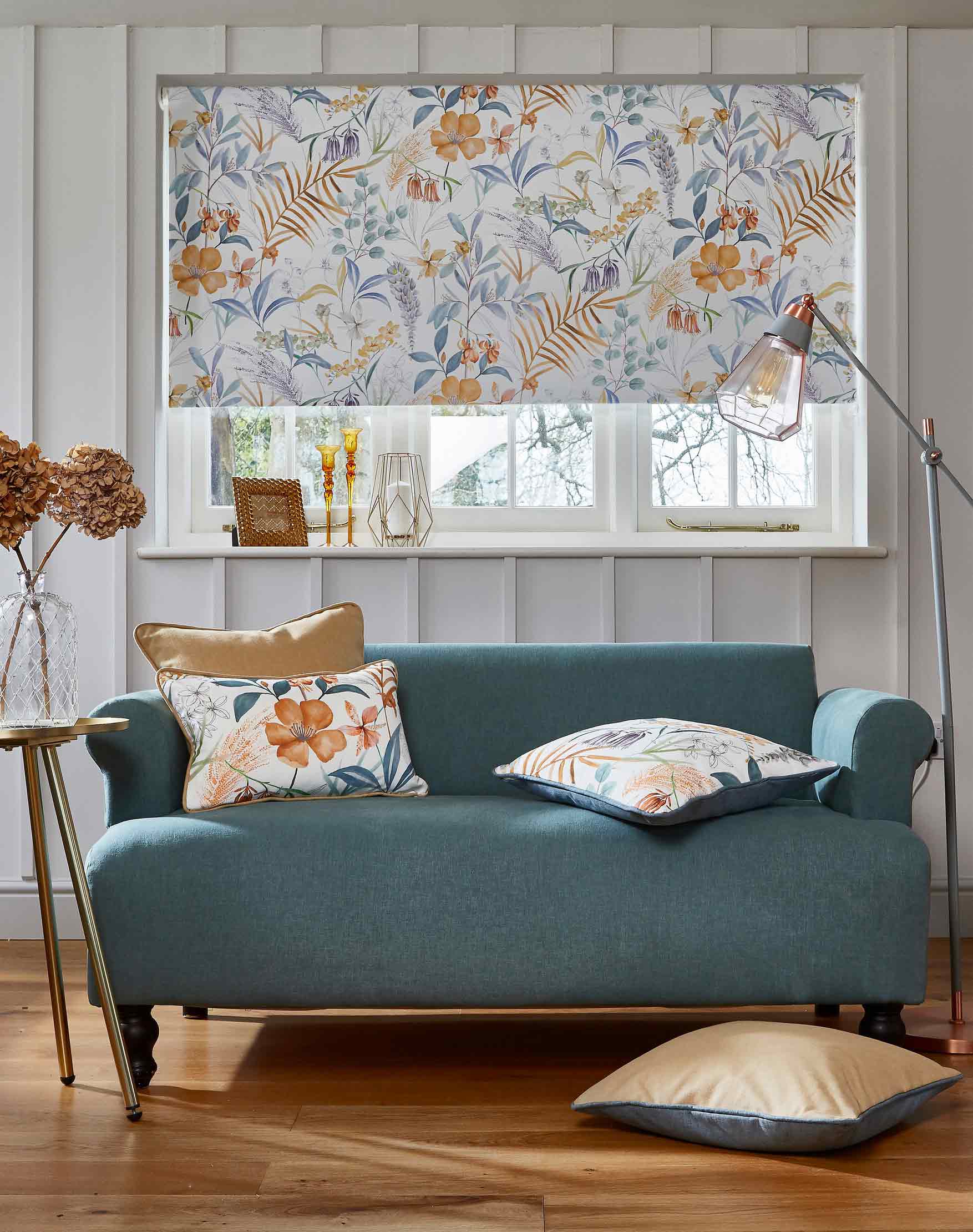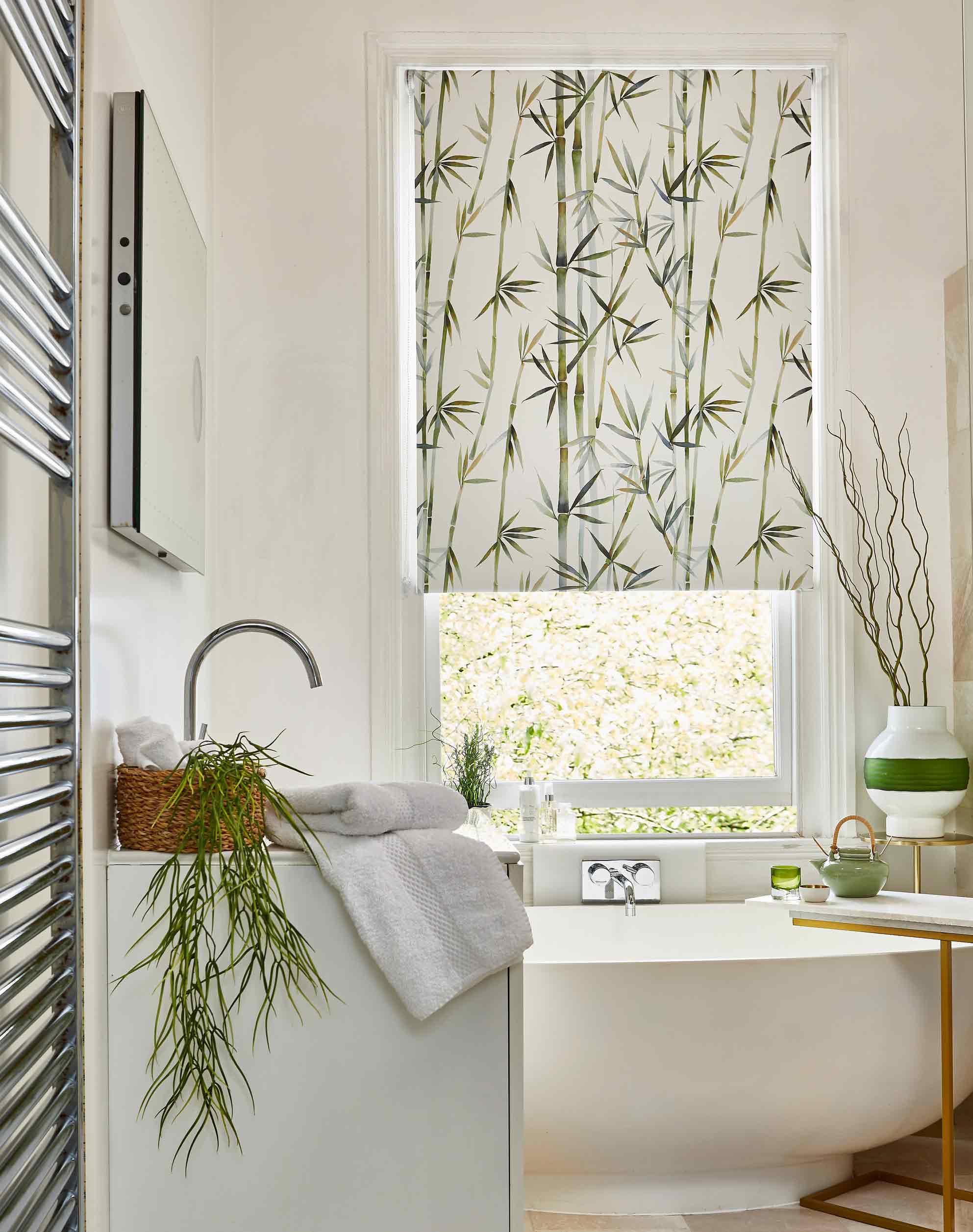 Roller Blinds Made to Your Specification
The Prestigious Textiles roller blinds are all made to measure for the perfect fit.  Please read our Roller Blind measuring guide for advice on measuring. The minimum blind width is 45cm for a chain operated blind, or 60cm for a motorised blind, with a maximum blind width of 2m and blind drop of 3m.
Standard Headrail or Closed Cassette
We offer the blinds with a standard headrail or a closed cassette.  The closed cassette hides the roller blind tube and gives a neat, sophisticated finish.  The cassettes measure 65mm in height and project 75mm from the wall.  Extension brackets are available should you wish for your blind to sit further away from the window.  They may be required so the blind fabric sits in front of door or window handles.  The closed cassettes are available in white, cream, anthracite, brown or black and the blinds will be supplied with a chain in a co-ordinating colour to the cassette.
Motorised Blinds
Blinds can be operated with a remote control.  Prestigious Textiles supply Dooya motors and remote controls with their blind systems.  If you have multiple blinds in a room multi channel remote controls are available.  1 charger is supplied per order which has a 2 metre cable.
The Finer Details:
a white plastic chain is supplied as standard or you can upgrade to a chrome metal beaded chain for a small charge.
you can specify the control side.
bottom bars come in a stitched fabric pocket as standard or you can upgrade to a fabric covered bottom bar for a finishing touch.  This also adds weight to the blind helping the fabric to hang nicely.
you can specify if the blind fabric comes off the front or back of the roll.  The fabric coming off the front of the roll is recommended for printed designs (as you can see the back of the fabric off the back of the roll).  The fabric coming off the back of the roll enables the fabric to sit closer to the glazing which can help with thermal efficiency and to reduce light ingress around the edges.  Please take into consideration window or door handles when making this decision.  Please note if you have specified a closed cassette the fabric will come off the back of the roll and the blind tube will be hidden by the cassette.
Multiple blinds with the same drop will be pattern matched from the top for consistency.
All blinds come with a 1 year guarantee.
In Conclusion
This is a fabulous range of roller blinds offering design led prints and a wide range of plain daylight and blackout fabrics to complement your interiors.
If you are embarking on a home project and would like any help or inspiration, please do get in touch. We offer a bespoke design service and can provide fabric, design and paint colour advice to help you create a home you love.