The Forest collection by Little Greene is a fantastic new addition to their eclectic portfolio. A nod to our natural surroundings, this new range reflects the ever-growing trend towards natural interiors as the world continues to embrace the benefits of the great outdoors.
Featuring a carefully curated selection of existing wallpapers and paints, Forest combines rich woodland design with enduring greens and earthy tones in order to help bring the outside into our homes.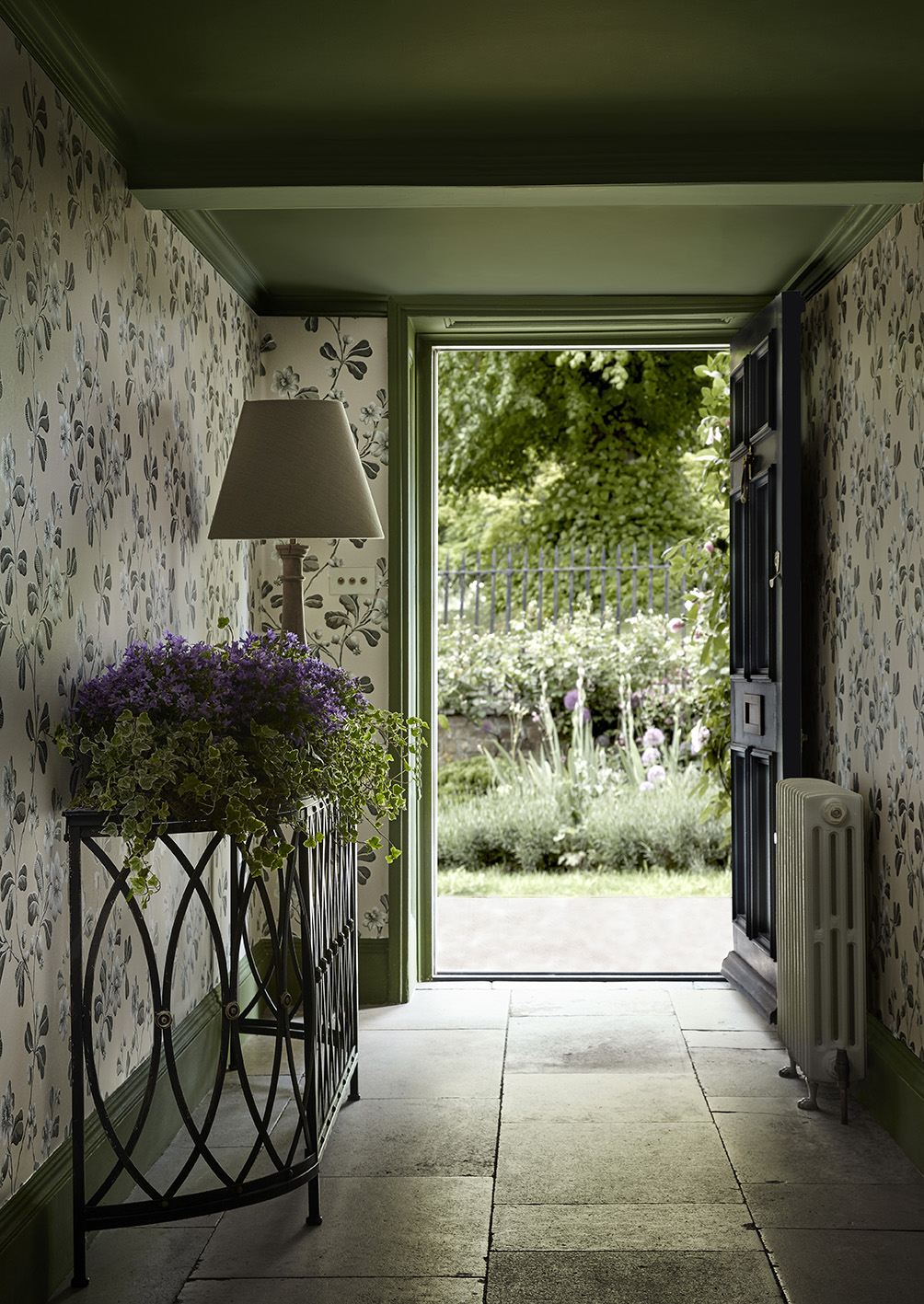 Image above: Little Greene, walls: Broadwick Street wallpaper in Mono, ceiling & woodwork: Jewel Beetle 303 paint.
Wallpapers:
Envelope yourself in nature with the range's much-loved wallpaper designs, picked from the Little Greene archives. Encompassing leafy patterns and forest scenes, the wallpapers bring an air of calm and freshness for a fully immersive feel.
Discover heritage-rich designs taken from various periods in history, each with a story to tell. Little Greene's Fern, Stag Toile, Vine, Broadwick Street and Richmond Green wallpapers all feature with their equally timeless appeal. Available in garden greens, mono and earthy brown colour ways, these designs conjure up feelings of optimism and rejuvenation. We particularly love the Beech Nut wallpaper in Rubine. It's softer green hues and surface printed leaf design will certainly make a great addition to any nature-inspired décor.
Image opposite: Little Greene, walls: Beech Nut wallpaper in Rubine, back wall: Dock Blue 252 paint, cupboard: Three Farm Green 306 paint.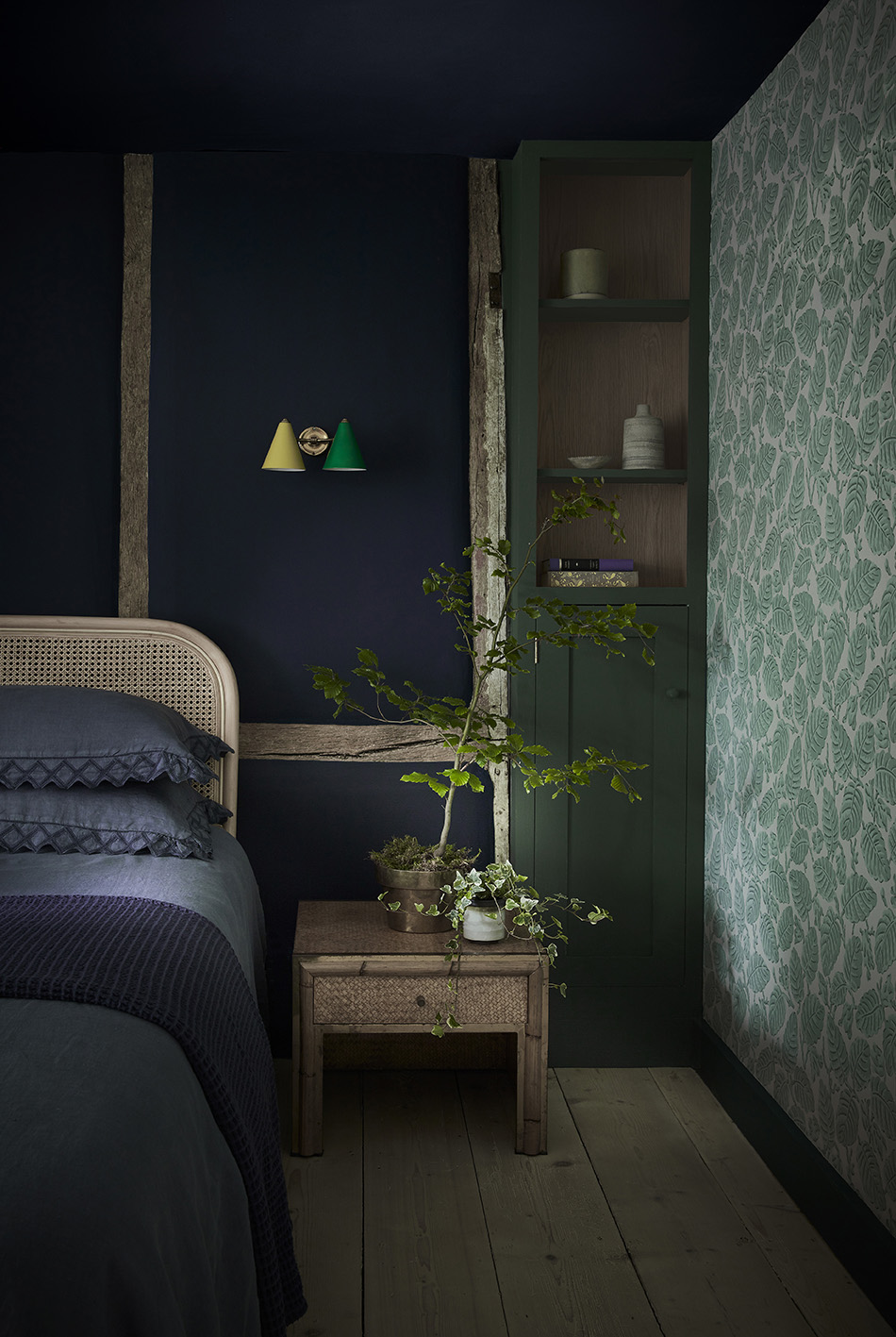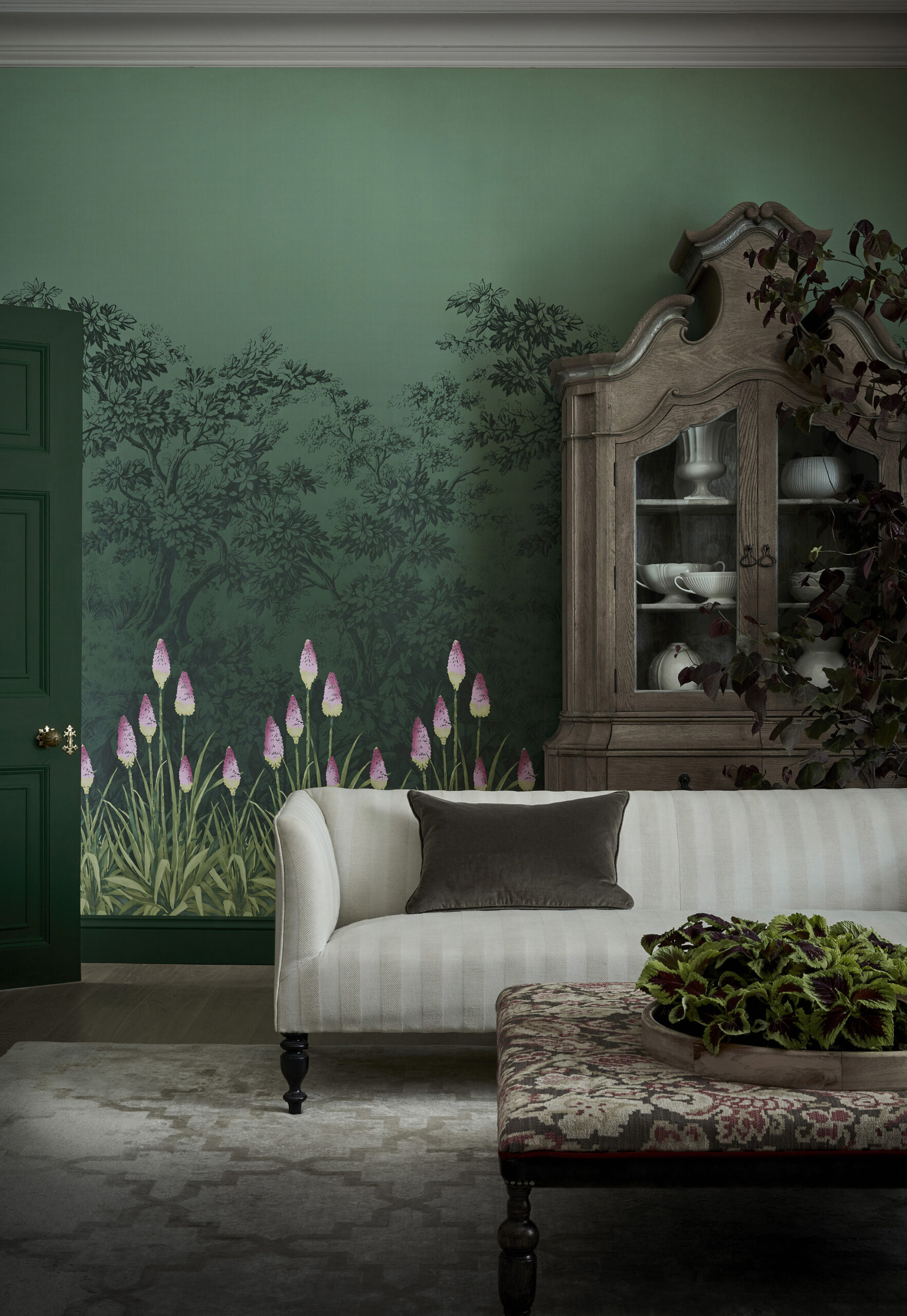 A touch of Newness:
To mark the launch, Little Greene have also introduced a new colour way to the striking Upper Brook Street wallpaper. Now available in 'Night Garden', this scenic mural will certainly make a statement in any room. Discover the vibrant flowers layered contrastingly upon verdant green foliage. The deep greens of this colour way also work harmoniously with the collection's theme whilst the scale and design create a tranquil and 'restorative' atmosphere.
Image opposite: Little Greene, walls: Upper Brook Street wallpaper in Night Garden, door & skirting: Dark Brunswick Green 88 paint.
Paints:
Furthermore, the collection also features a selection of paints to complement the wallpapers. Notably, Forest encompasses a versatile green palette, bringing together a plethora of organic shades to help us connect with nature. This timeless colour is symbolic of hope, and as more and more people seek a renewed sense of positivity in the home, green continues to be a popular choice in the decorating industry.
Little Greene's Jewel Beetle, Citrine and Obsidian Green are amongst the crisp, bold and intense greens in the range. Darker hues such as Purple Brown and Pompeian Ash are also included, whilst Baked Cherry and Mambo are good for contrasting accents to bring the look together.
Image opposite: Little Greene, walls: Citrine 71 paint, ceiling: Sky Blue 103 paint, door: Portland Stone Light 281 paint.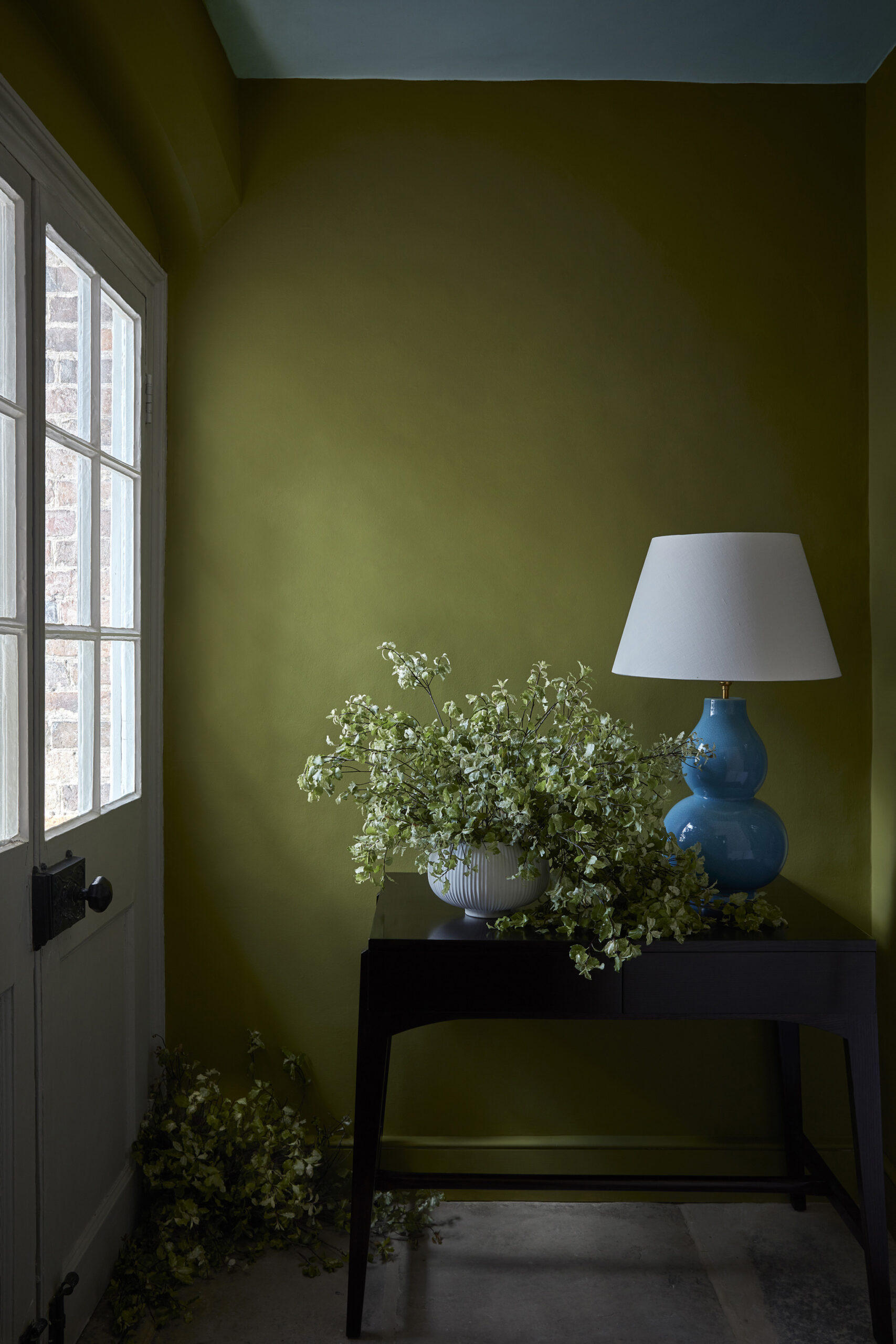 Styling Inspiration:
As people become more confident in embracing pattern and colour within their interiors, Little Greene have collated some beautiful imagery for the Forest Collection to really help and inspire (see above). Each image pulls together nature-inspired schemes to show how stunning greens, deep, earthy forest palettes and designs enriched with foliage can work together in any style of home, whether traditional or more modern. Complete with house plants, these elements are key to creating a soothing outdoor style for an uplifting and rejuvenating feel.
Overview:
The Forest collection by Little Greene has been beautifully created to fulfil our increasing desire to bring the outside in. As green shades continue to thrive and our want to immerse in the natural world intensifies, this collection is the perfect blend to bring an overall air of calm, freshness and character to your interior scheme.
If you have any questions, would like any styling advice or samples sending out, please do get in touch.
Email sales@thehomeofinteriors.co.uk or call us on 01590 615775.
Follow us on Instagram and Facebook: @myhomeofinteriors