The adventure begins with the Journey Beyond collection by Prestigious Textiles! This bold range of plush printed velvets is a perfect choice for maximalist decor.
Tropical birds, palms and hidden tigers in the foliage all provide an exciting and dramatic statement, working well with our Exotic Trend. Combine the larger repeat and bolder patterns with the distressed damasks for maximum impact. Alternatively, add accents and accessorise by teaming these striking designs with plain, jewel-toned velvets and weaves in co-ordinating colour ways to complete the look.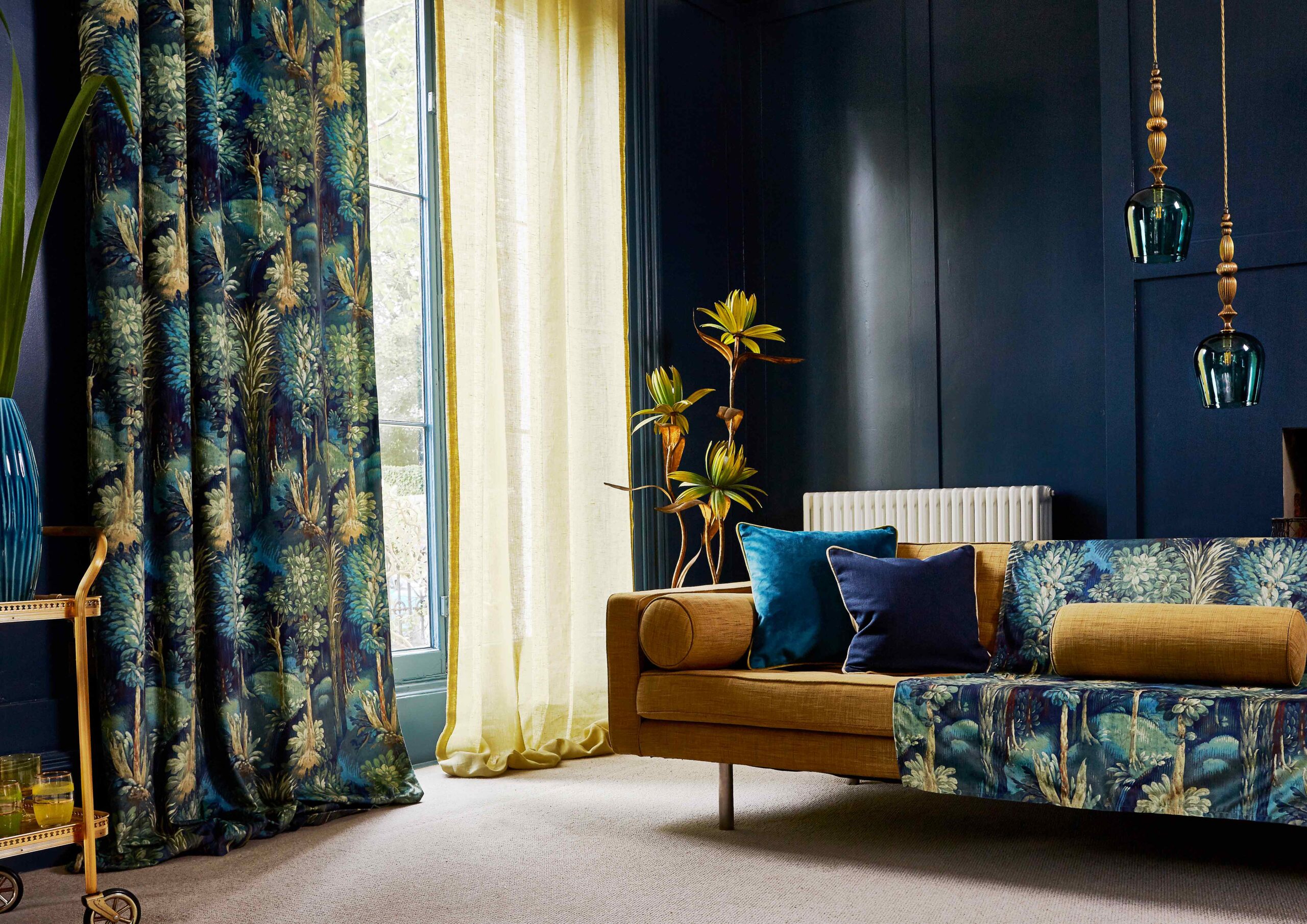 Forbidden Forest
An enchanted fabric design depicting a mystical forest, printed on a soft velvet. Forbidden Forest comes in 2 deep colour ways: Ebony and Sapphire (see image above).
Secret Oasis
A beautiful and elegant floral on velvet, the Secret Oasis design comes in 4 colour ways. Choose from Ultra Violet, Jewel, Rouge and Heritage for a real design feature (see image 1 below).
Fable
The Fable fabric features a distressed, damask motif. Available in 3 rich colour ways: Cassis, Lagoon and Sunrise (see image 2 below), this design will bring an air of luxury to your room scheme.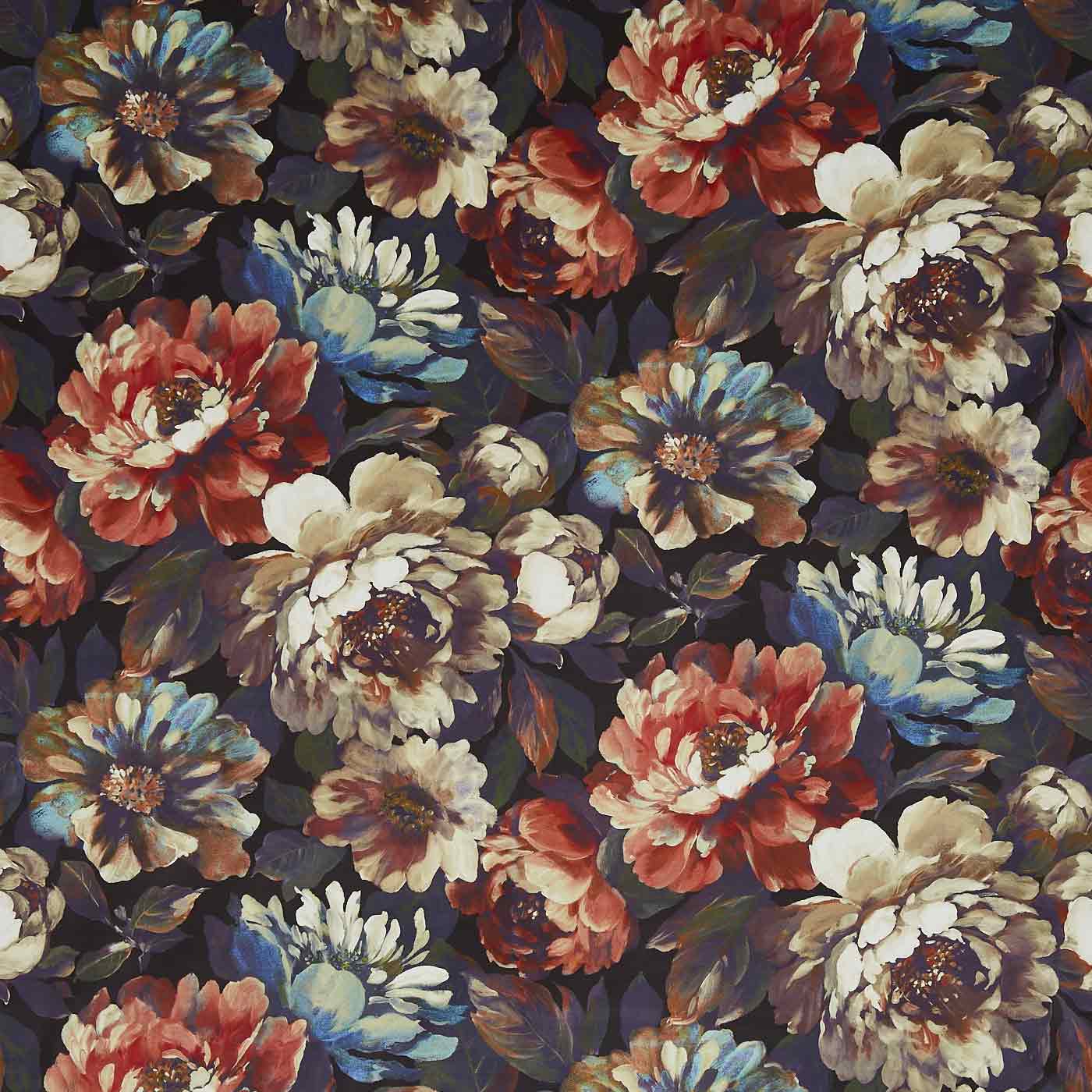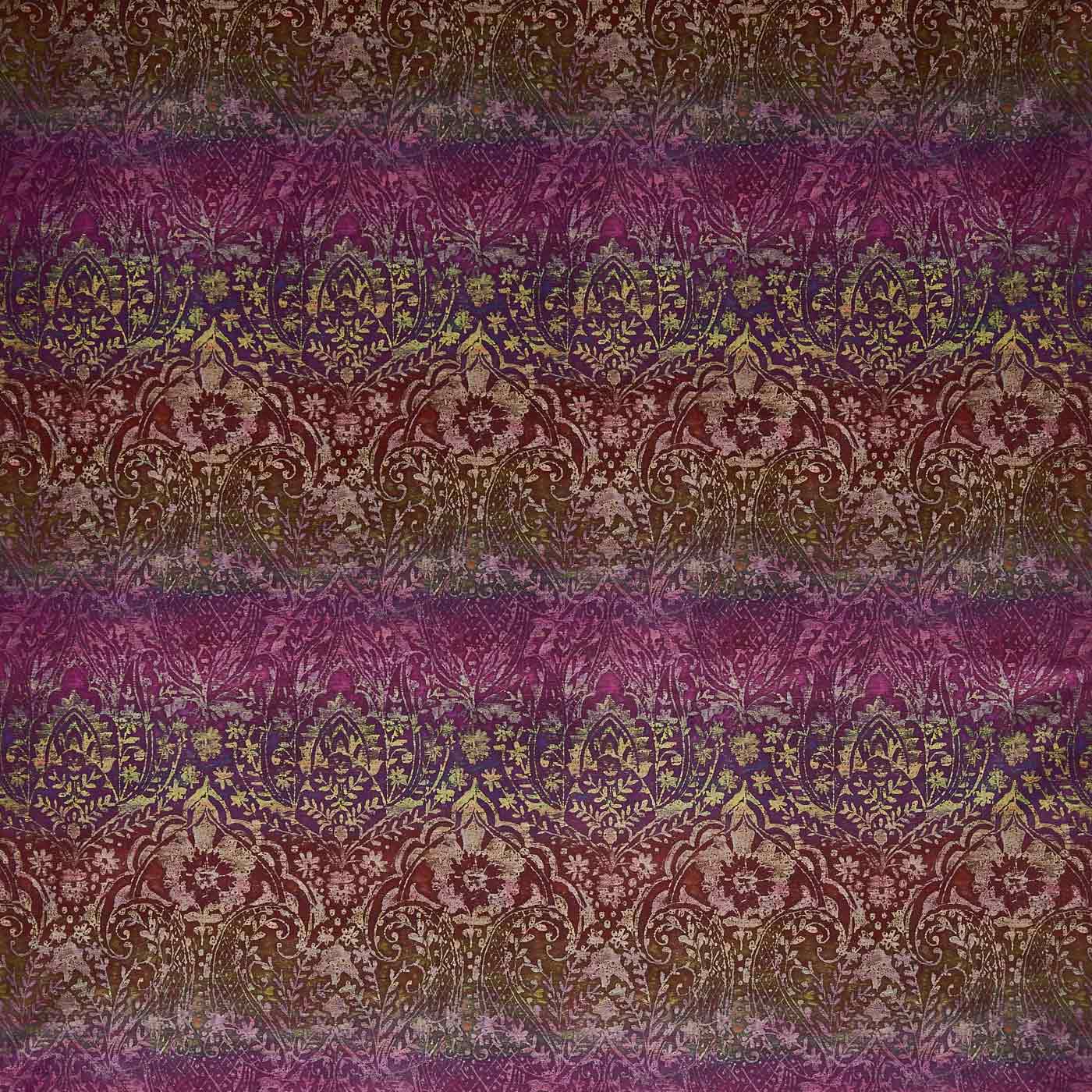 Bengal Tiger
This sumptuous printed velvet of tigers prowling in the foliage comes in 3 striking colour ways: Safari, Amazon and Twilight. Bengal Tiger is sure to bring maximum impact and a real sense of adventure to any decor.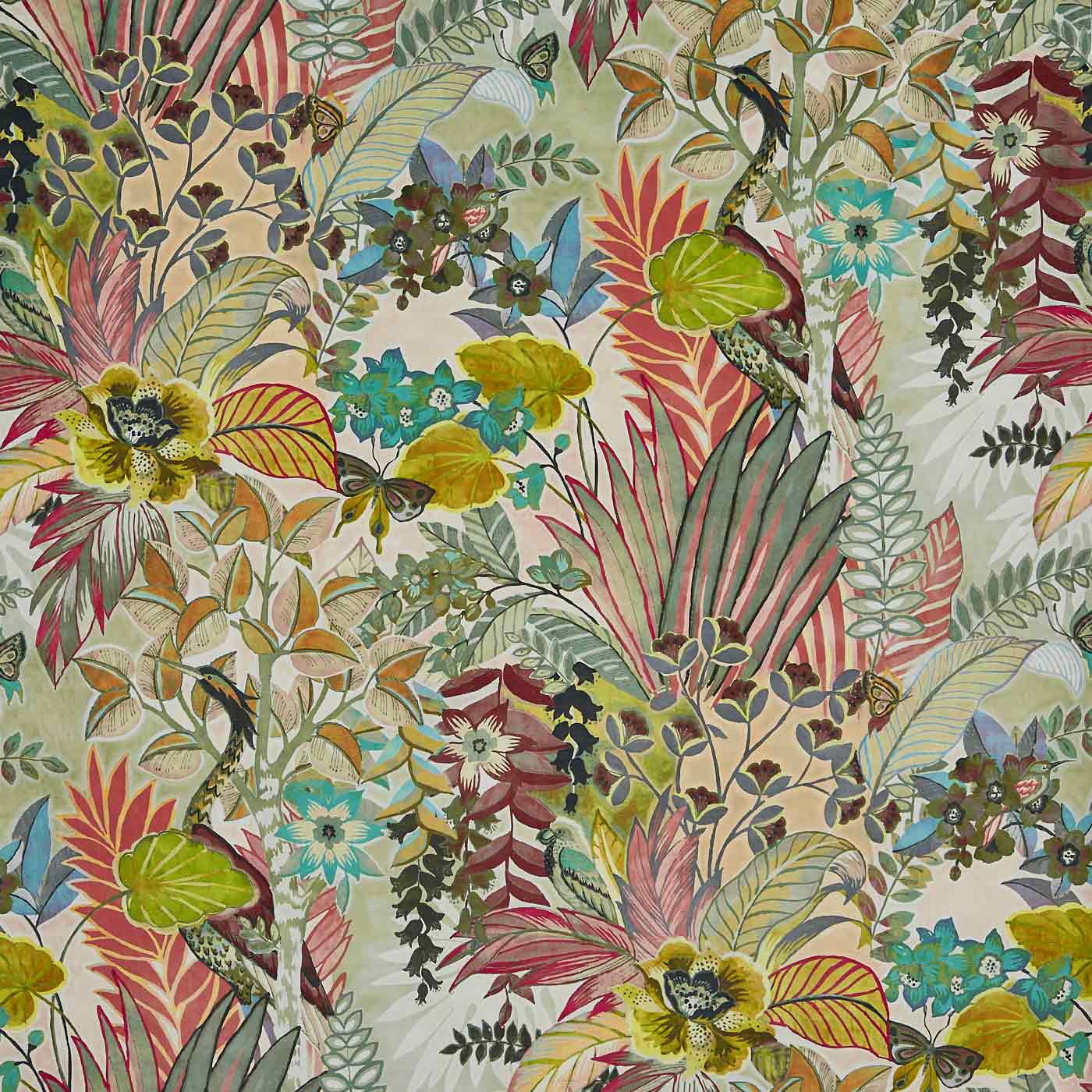 Hidden Paradise
Tropical birds cleverly hidden amongst the exotic blooms and foliage. The Hidden Paradise fabric with its large pattern repeat makes a magnificent impact in any of its 4 bright colour ways. Choose from Calypso, Emerald, Midnite or Pastel to truly enliven your space (see image opposite).
Overview
Maximalism is key in this tight range of stunning printed velvets. The luxurious texture and colourful tones of the fabrics work in harmony with the individuality of the designs. Bold and unique, the Journey Beyond collection by Prestigious Textiles brings with it excitement and an adventure to dream of!
If you would like any colour and fabric advice or samples sending out, please do get in touch.
Email: sales@thehomeofinteriors.co.uk or call us on 01590 615775.
Follow us on Instagram and Facebook: @myhomeofinteriors