Diane Hill for Harlequin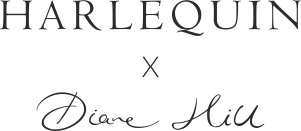 Talented artist, Diane Hill, has teamed up with luxury home interior brand, Harlequin, to create an exquisite range of fabrics and wallpapers. Inspired by Diane's passion for ancient Chinese design, each piece in the collection explores pattern and colour in a unique way to help you create your own signature style. Discover a stunning selection of expressive patterns with chinoiserie influences, beautifully modernised to complement current interior design styles and trends.
Bring your soft furnishings to life with one of Diane Hill's uplifting fabrics. Vibrant and refined, the range brings a natural element to the home with its exciting florals, gorgeous botanicals and complementary bamboo trellis designs. Featuring an alluring choice of luxurious cottons, linen voiles and printed velvets, each fabric offers a stunning colour palette, perfect for the Summer season.
To add a scenic element to your rooms, the Diane Hill wallpapers are the perfect choice. Designed to coordinate with the fabric range, these wallcoverings offer style and character to help enliven your scheme. The range also includes some stunning murals, a trend that has truly taken off in the world of home interiors.
Many of the designs sit beautifully within our Floral Romantic and Exotic trends. Please see our selection of trend guides here for design inspiration and ideas. If you have any questions or would like any samples sending out, please do get in touch. Email sales@thehomeofinteriors.co.uk or call us on 01590 615775.