The Client Brief
We were delighted to be contacted by Katy from @thebungalow_reno for help with this beautiful bedroom wave curtain project. Katy came to us looking for 3 curtain tracks to hang curtains in 2 of her bedrooms. She also wanted to create a floor to ceiling effect and requested advice regarding the perfect track length to help make her vision a reality.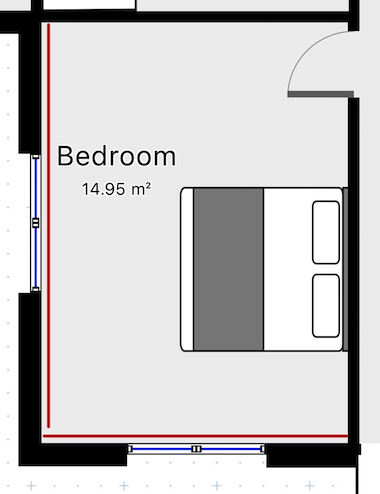 Curtain Track Solution
Katy opted for 3 Silent Gliss 6870 tracks to hang her curtains. Purpose designed for ceiling fixing, this track features a square profile and is compatible with the popular wave curtain heading for a contemporary finish.
In one of her bedrooms, she also wanted the curtains to run wall to wall, so it was critical the track lengths enabled one curtain to sit behind the other to create an elegant, hotel chic at home look! Please see the red lines in the diagram opposite for the curtain configuration. We advised Katy on optimum track lengths, taking into account the depth of the wave to ensure the curtains didn't rub on each other. We also advised on measuring for the curtain drop to ensure the perfect fit.
Curtain Solution
Katy chose wave curtains for a neat, stylish look. We recommended an 80mm wave as the space wasn't restricted front to back so had enough room to accommodate the deeper 80mm wave. This also delivers a slimmer stack back when the curtains are open, which was more desirable in this project.
For fabric selection, Katy worked directly with iLiv fabrics on the curtain make-up. She chose a beautiful voile in the Yura Snow fabric, which was used for curtains in both her rooms. The neutral colour way offers a calming natural feel which is perfectly suited to the bedroom setting.
At The Home Of Interiors, we can make up any iLiv fabrics into stunning curtains, roman blinds and cushions, so please get in touch if you have found a fabric you love for a quotation. For more information, please see our blog post on our bespoke, made to measure curtain and roman blind making service.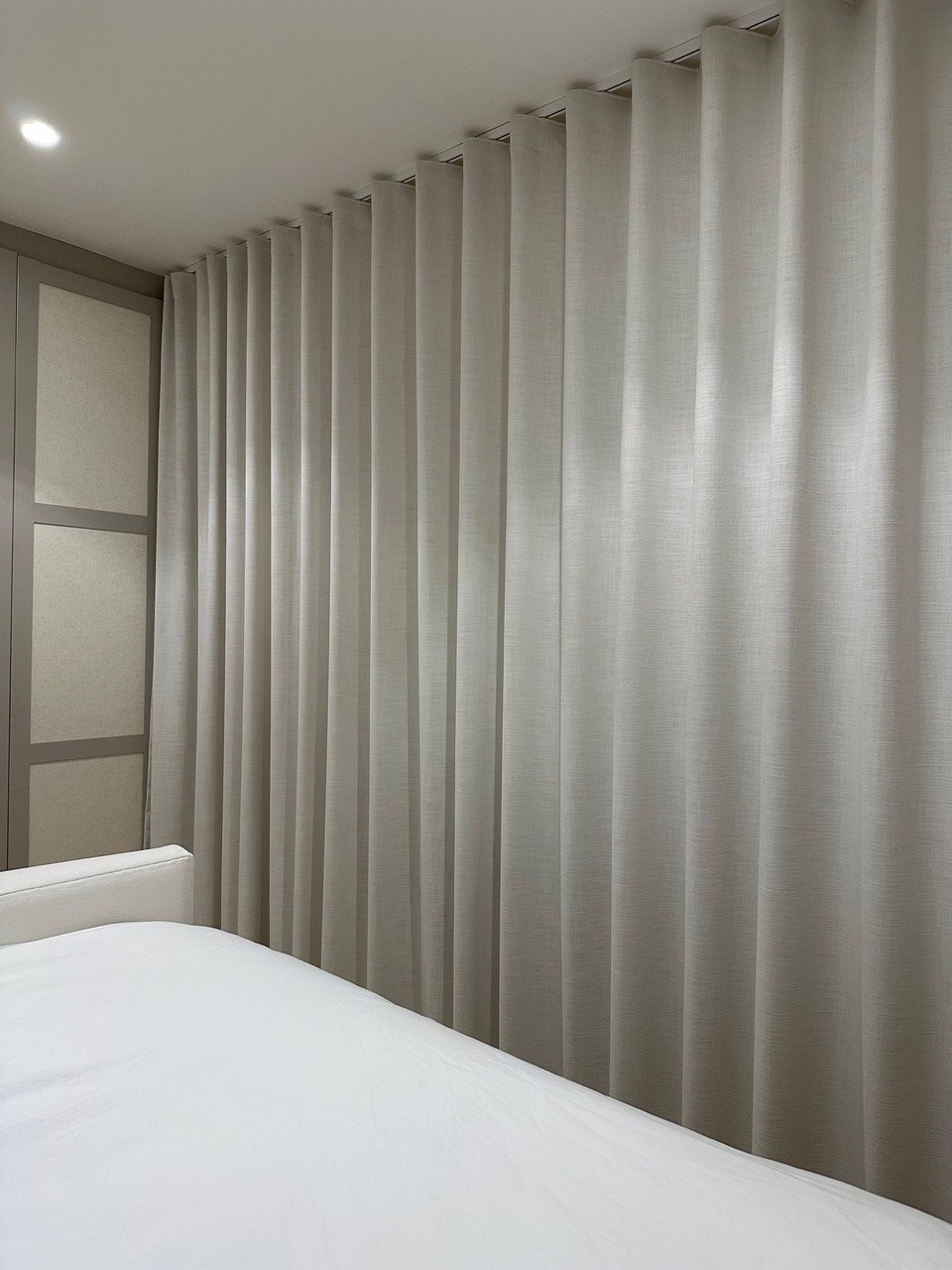 Feedback
Katy was delighted with the end result of her bedroom wave curtains project and left some wonderful feedback. Please see below:
"We are so happy with how our voiles turned out — we had such a fantastic experience with The Home of Interiors! We were a bit nervous about taking the measurements ourselves but the communication with Debbie was fantastic — everything was explained to us so clearly and gave us the confidence to DIY. It was so easy to install our ceiling tracks and to hang our fabric. The Home of Interiors offered guidance on this, and we also watched a suggested video to learn how to dress the voiles. The wave tape looks so classy. We wouldn't hesitate to recommend The Home of Interiors and we will be sure to use them again in the future".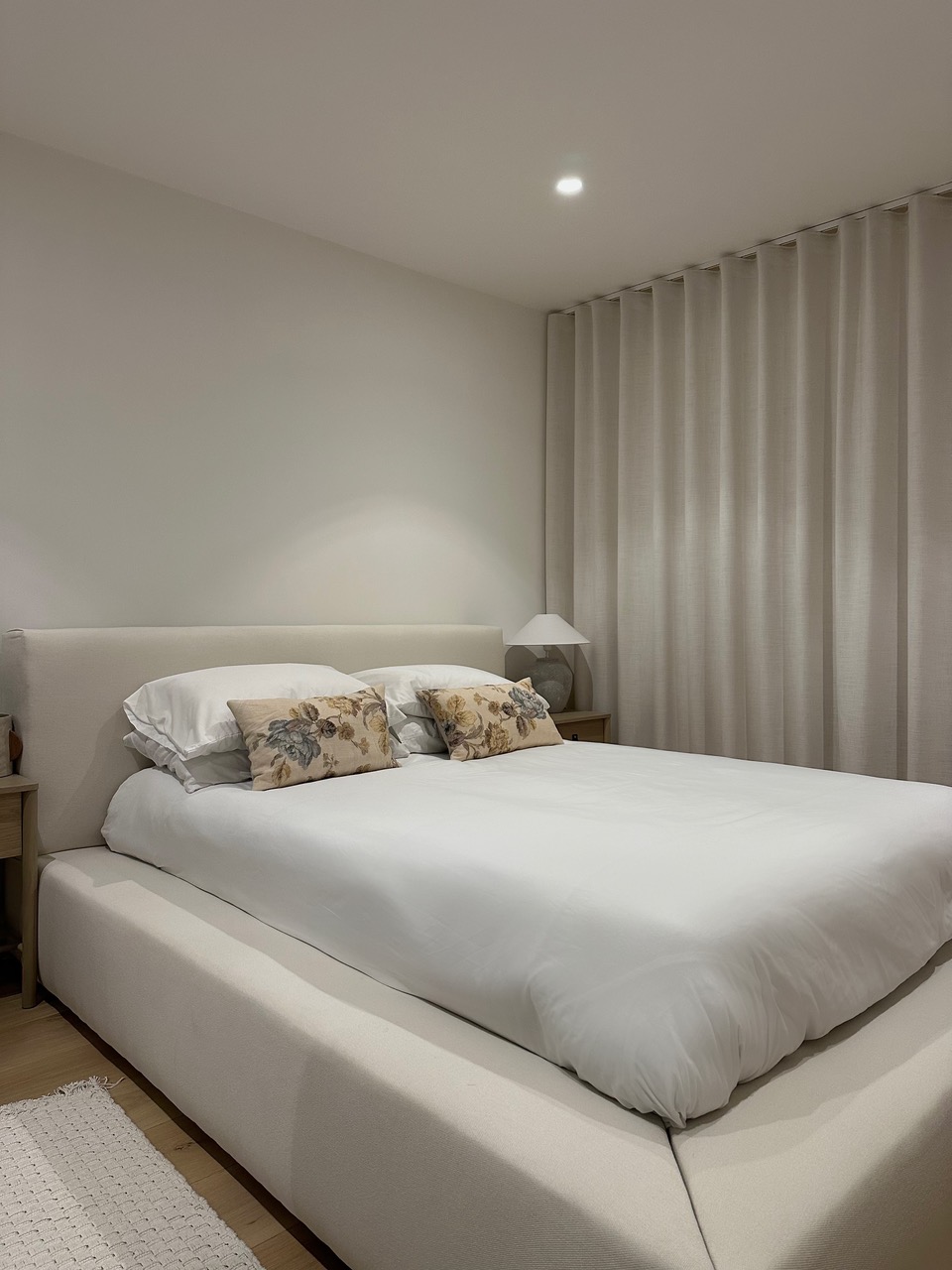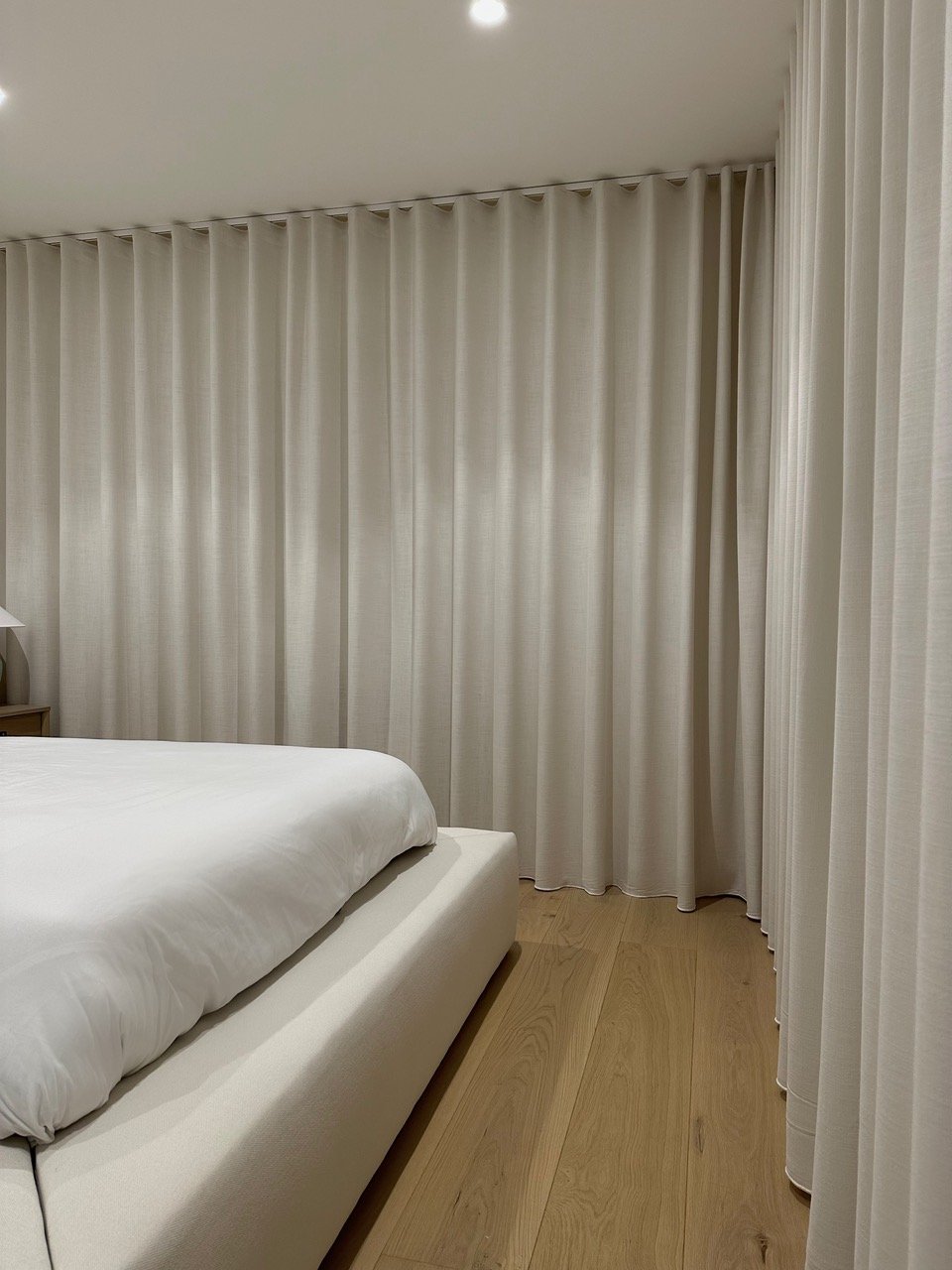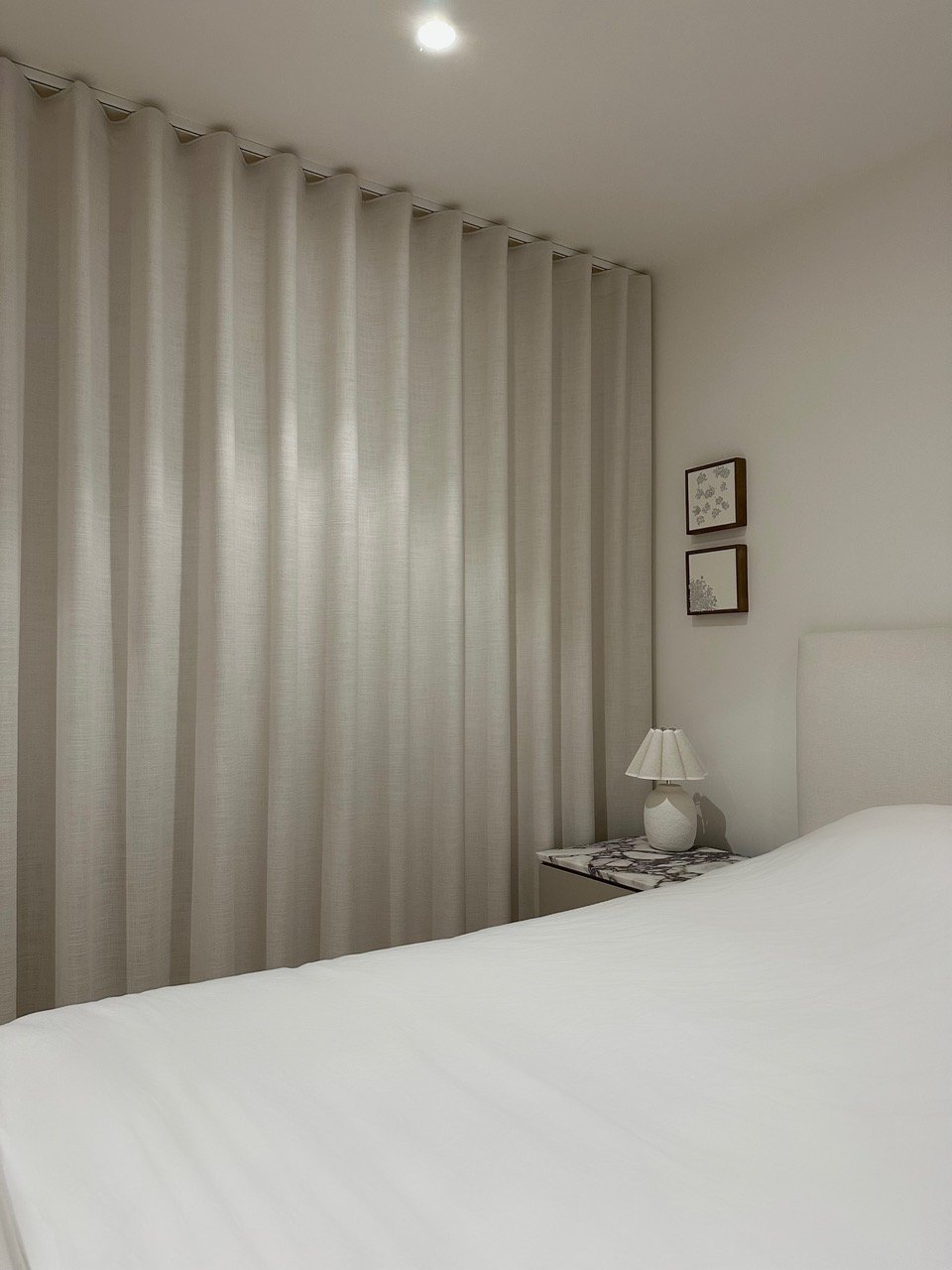 Overview
We absolutely love how these curtains look in Katy's beautiful bedrooms. The fabric choice and colour complements the minimalist style superbly and by running the curtains the entire width and height of the room with the right track, Katy has created a sleek, sophisticated look that is the epitome of Showhome Chic.
For bedroom styling inspiration, please see our blog post. If you're embarking on a home project and would like any help or inspiration, please do not hesitate to get in touch. We offer a bespoke design service and can provide specialist fabric, design and paint colour advice to help you create a home you love.
Email sales@thehomeofinteriors.co.uk or call us on 01590 615775.
Follow us on Instagram and Facebook: @myhomeofinteriors